Rila Monastery should be on the top of the list for day trips from Sofia!
How to get to Rila Monastery from Sofia?
Rila Monastery is only about 120 km from Sofia. Although there is a daily return bus service from Sofia, it departs from Ovcha Kupel bus station which is over 7 km from our hotel in the city centre. The only viable option for my friend and I was to join a shuttle tour.
Our decision to go with URCA Travel was a lucky choice. It was a shuttle service but our driver Bobby was great – a real font of knowledge about Bulgaria past and present. The journey was 2 hours each way passed quickly in his company .
We had 3 hours at the monastery which was ample time to feast the eyes on this magnificent UNESCO World Heritage Site, fill the souls with tranquilly, and not to mention fill the stomachs with good food!!
Rila Monastery
Rila Monastery is known to be the largest and most famous Eastern Orthodox monastery in Bulgaria. There's a sense of spirituality and tranquility in the place with people urged to talk in hushed voices. The whole complex was really photogenic. However, I suspect that it would be too crowded in the summer to really enjoy the setting
The iconic Church "Nativity of the Virgin Mother" in the middle was breathtakingly beautiful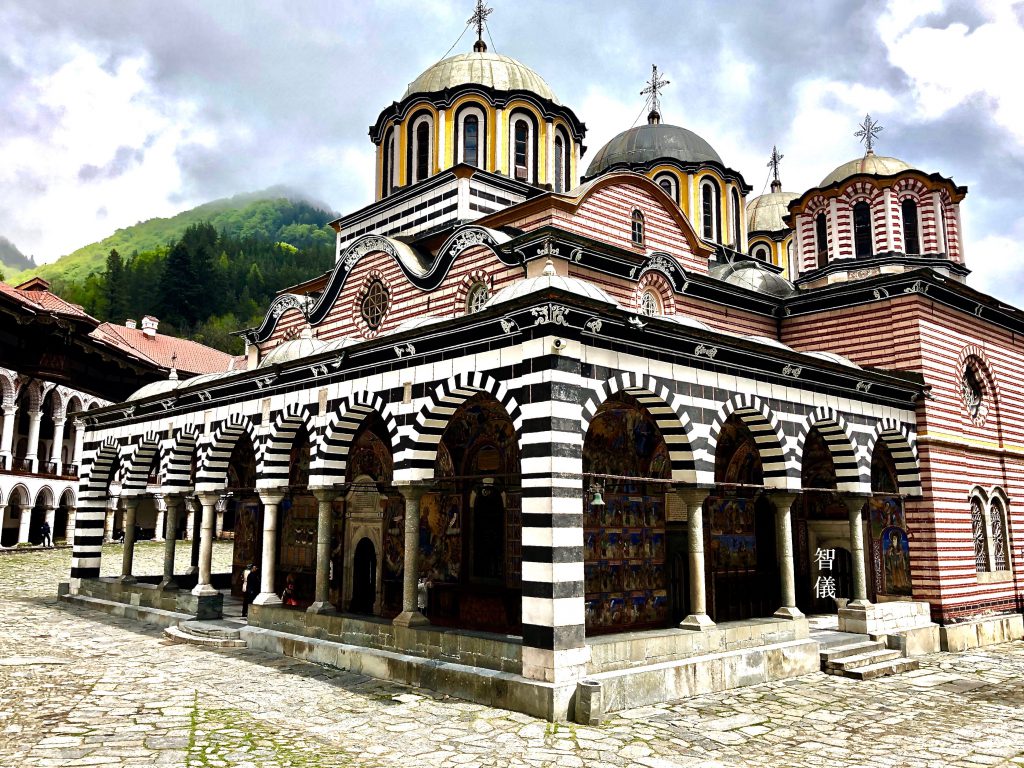 It's surrounded on all sides by buildings with striking white arches on all floors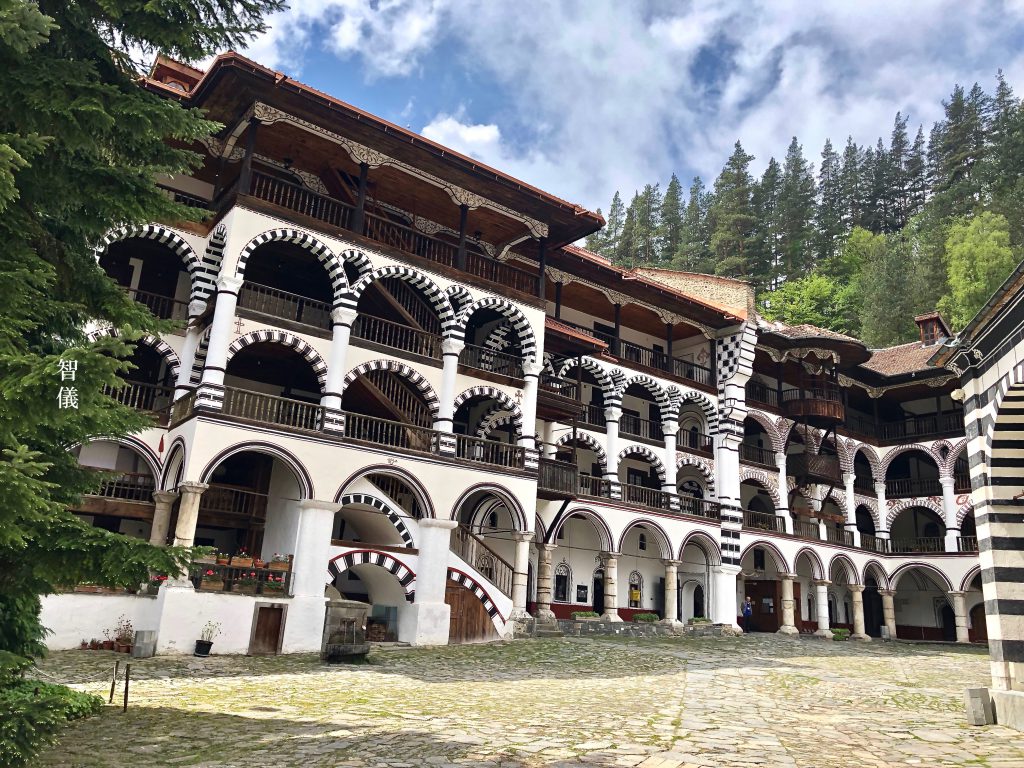 The beautiful paintings on the corridors around the Church were amazing works of art!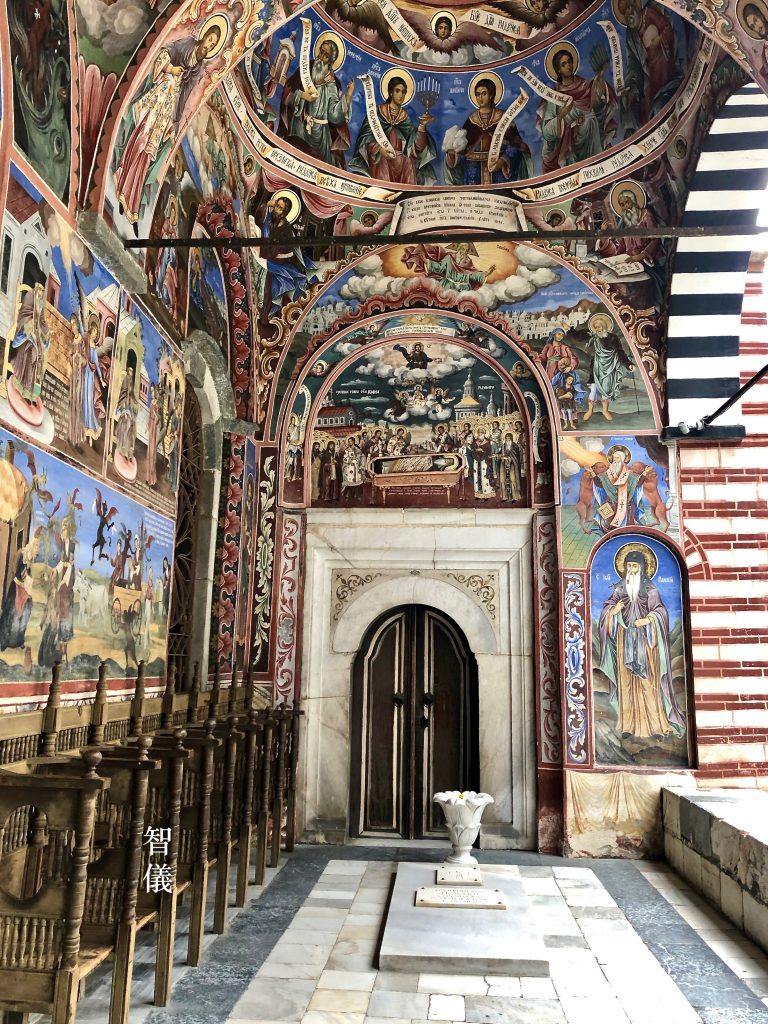 The archways were great for framing photos of the courtyard!
Hrelyo's Tower – the oldest building in the compound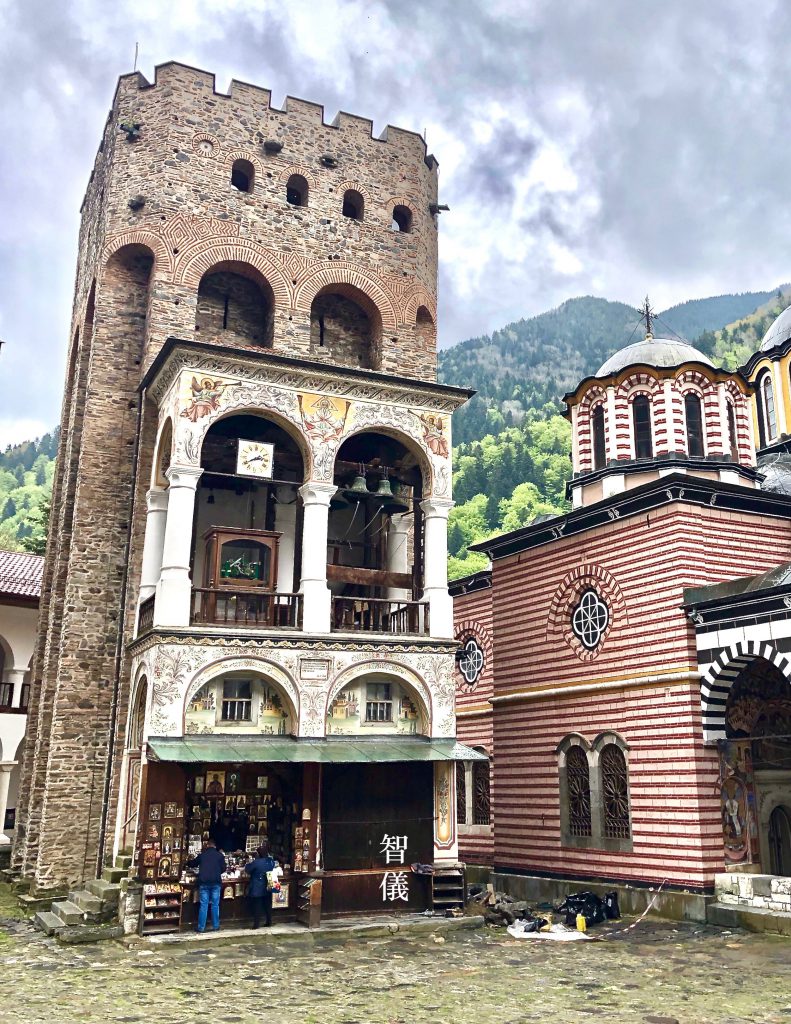 At the back entrance of the monastery, there's a restaurant serving lovely food at a very reasonable price. We chose to sit outside but there was ample room and a roaring fire indoors!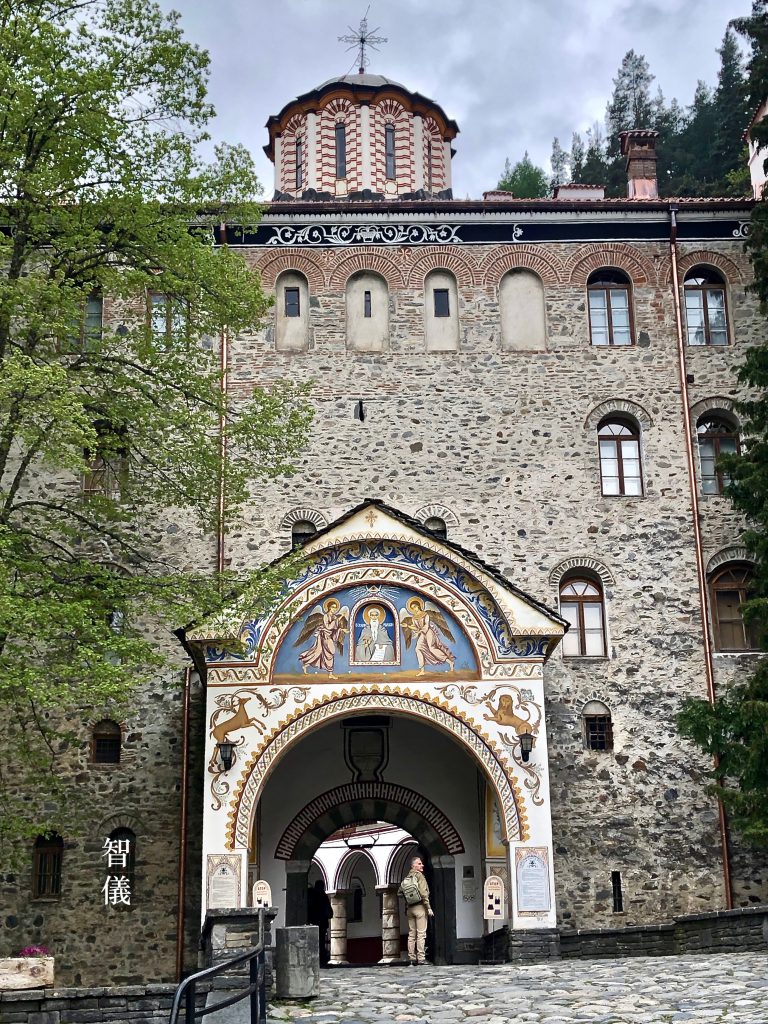 It was a great day out with plenty of photo opportunities. I would not have missed it for the world!
Finally here is an addition to my fridge collection
and me in my usual pose!
Comments are welcome but spams are deleted immediately unread