Apart from being the second largest city in Bulgaria, Plovdiv shares the honour of being European Capital Culture for 2019 with Matera in Italy. This proud status is advertised at every turn!
Even Miljo, a famous statue on the main street, gets in on the act!! 😆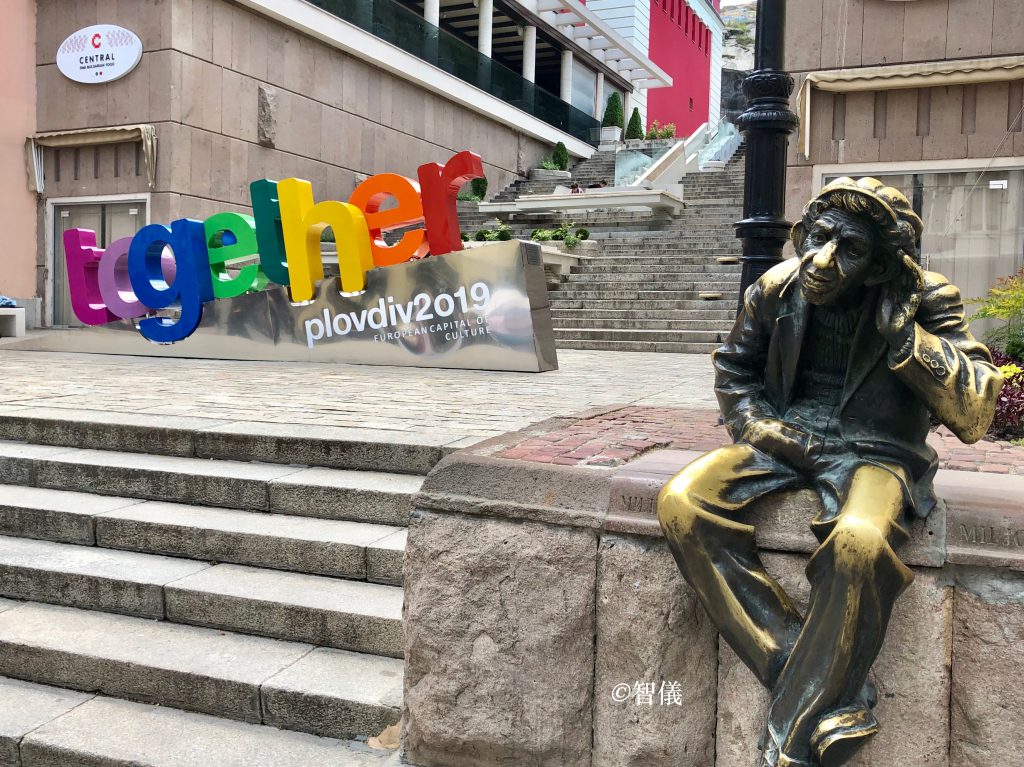 Plovdiv Old Town
Plovdiv is however renowned for its picturesque Old Town. My friend and I joined a small-group day tour from Sofia to Plovdiv to see it for ourselves.
The journey took 2 hours each way. We had a guided tour for just over 2 hours and free time for 1 and half hour.
We were dropped off a short walk to the Old Town paved with cobblestone surrounded by charming period buildings adorned by beautiful red roses. No wonder Bulgaria is also called "the land of roses"!!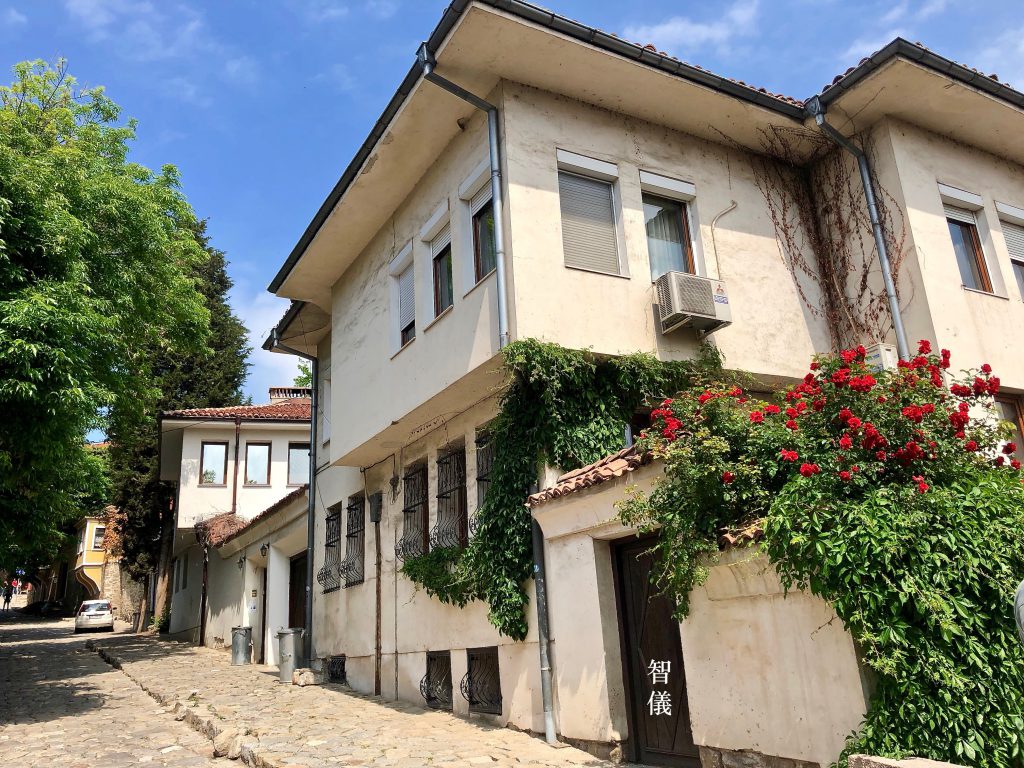 Hisar Kapia
The medieval gate to the Old Town with the Museum of History and Church of St Nedelya on either side
Church of St Nedelya

Museum of History
Ethnographical Museum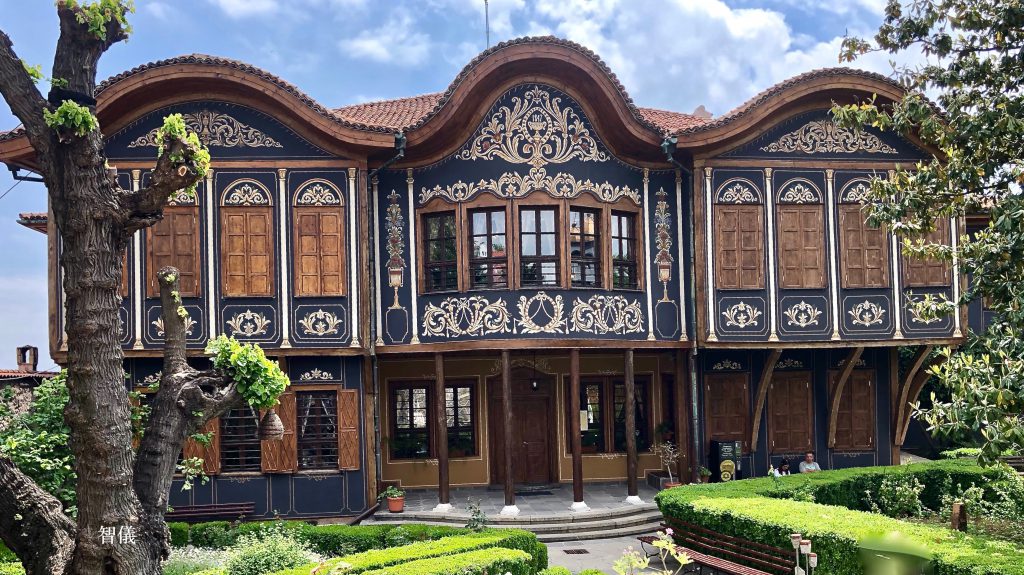 We opted not to go into the Ethnographical Museum and had around 40 minutes to stroll around the Old Town to admire all the beautiful buildings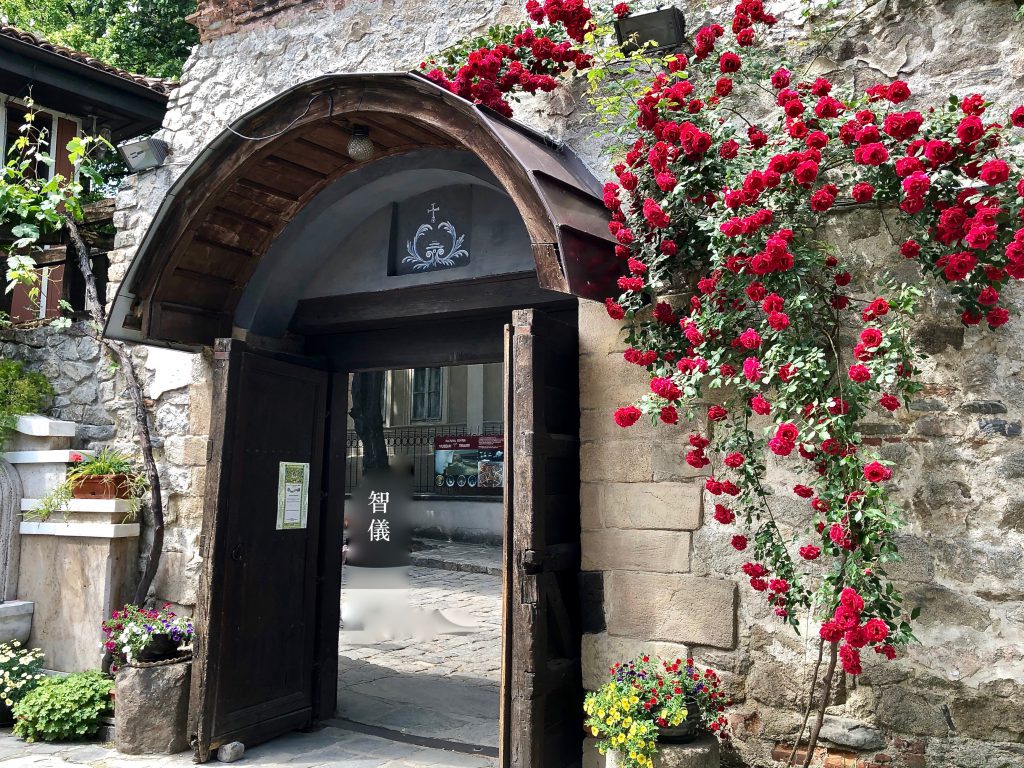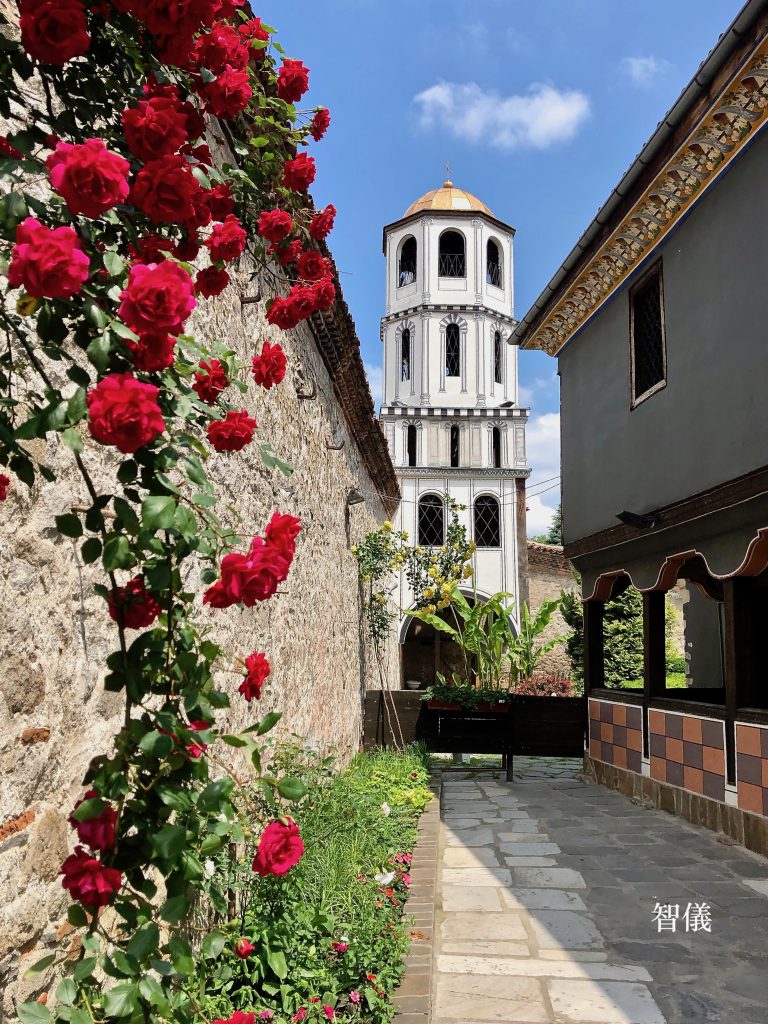 Balabanov House – a privately own period house which is the host of frequent cultural events.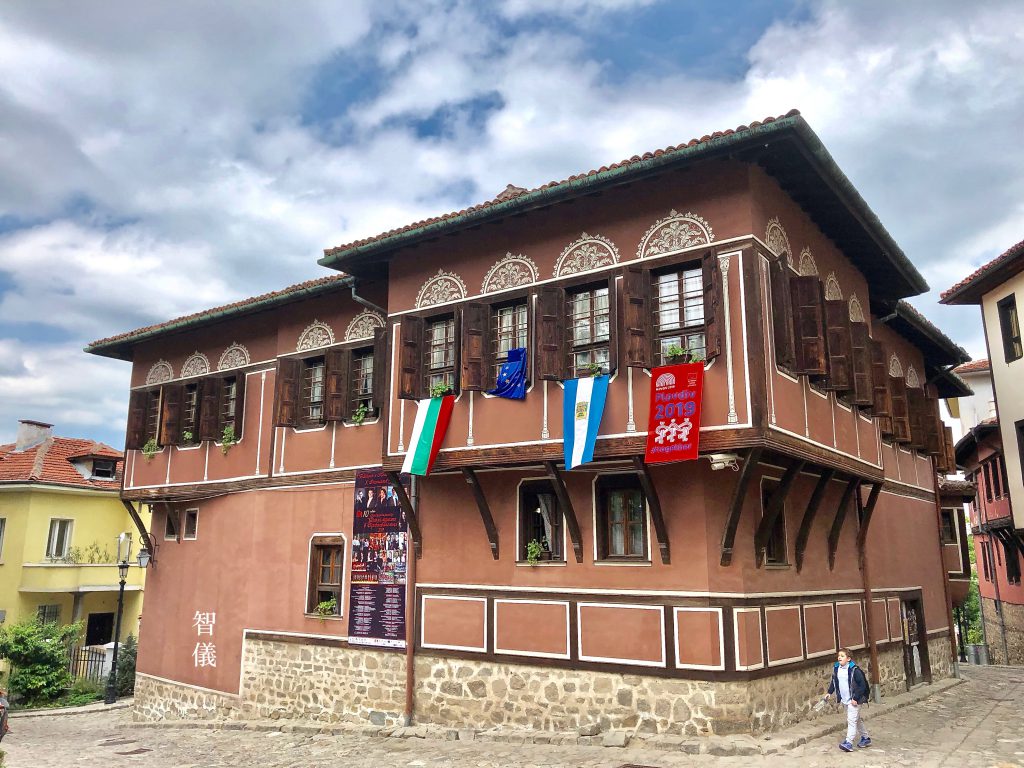 When we rejoined the rest of the party the guide took us to Nebet Tepe (one of the city's 7 hills) for a lovely view of the city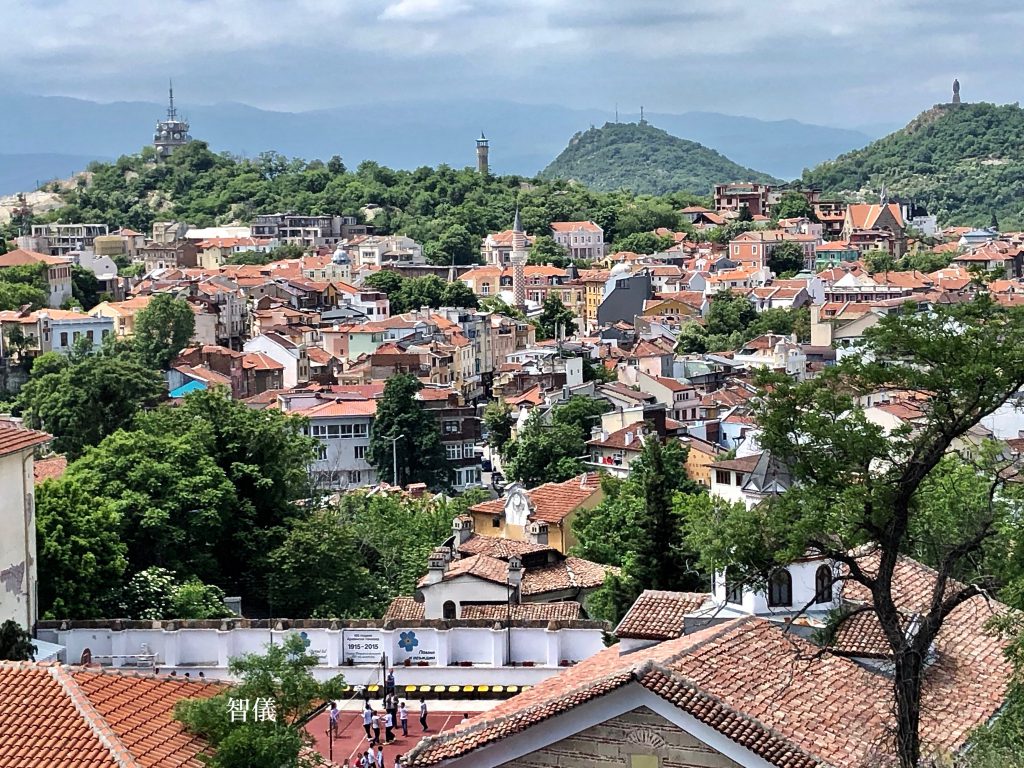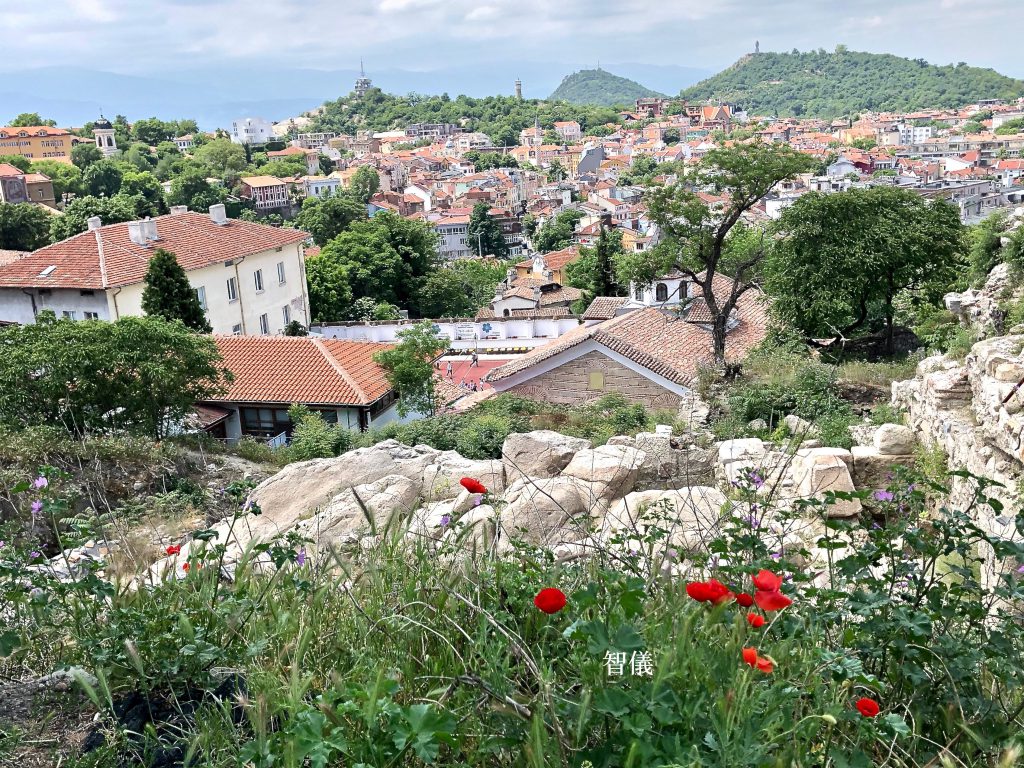 The Roman Theatre
Unfortunately it was closed for a concert in that evening. At least it's good to know that such an ancient building is still being used and enjoyed
From the outside an interesting vista emerged: There's the ancient theatre in the front, in the background there's an elegant building on the right and a Communist block on the left!
Church of the Holy Mother of God is at the bottom of Nebet Tepe
The city's artistic flair was on display everywhere – a large mural on the side of a building and a street artist with her paintings
The guided tour ended in front of Dzhumaya Mosque overlooking the ancient Roman Stadium at Dzhumaya Square at the top the main pedestrian street.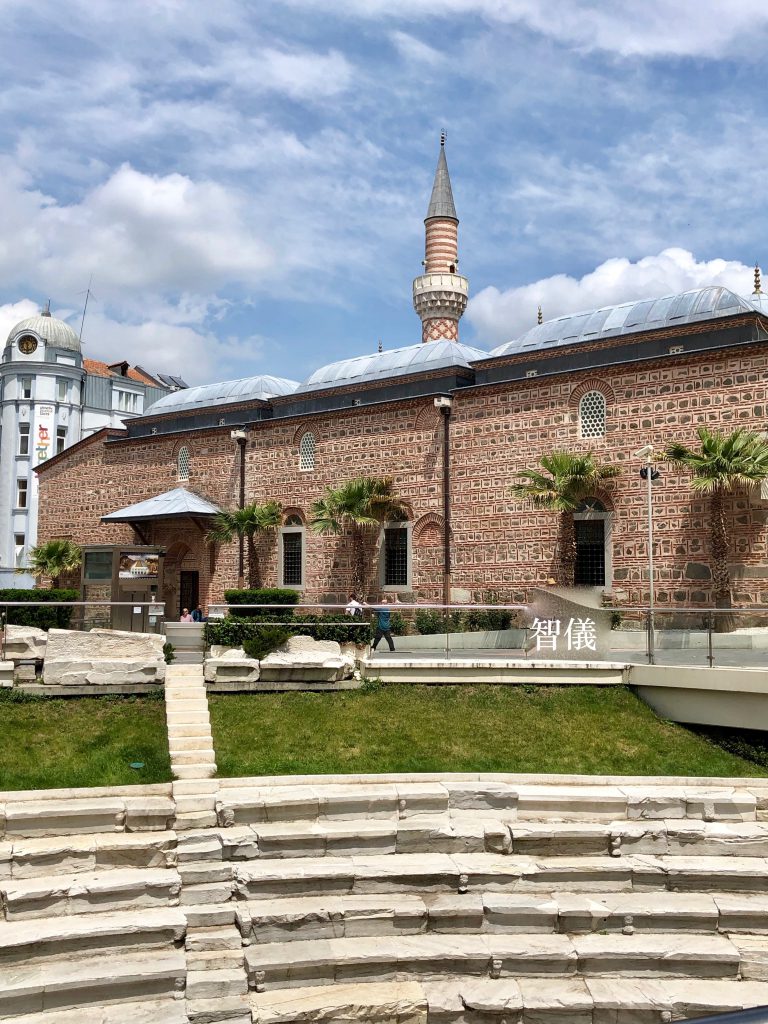 Stefan Stambolov Square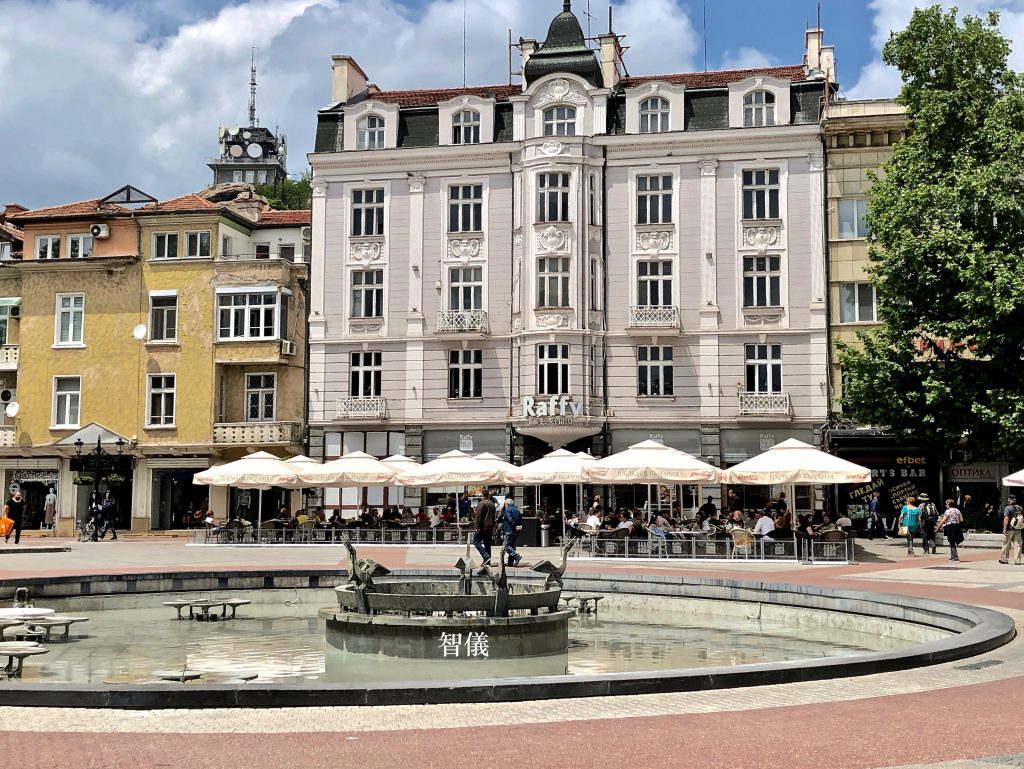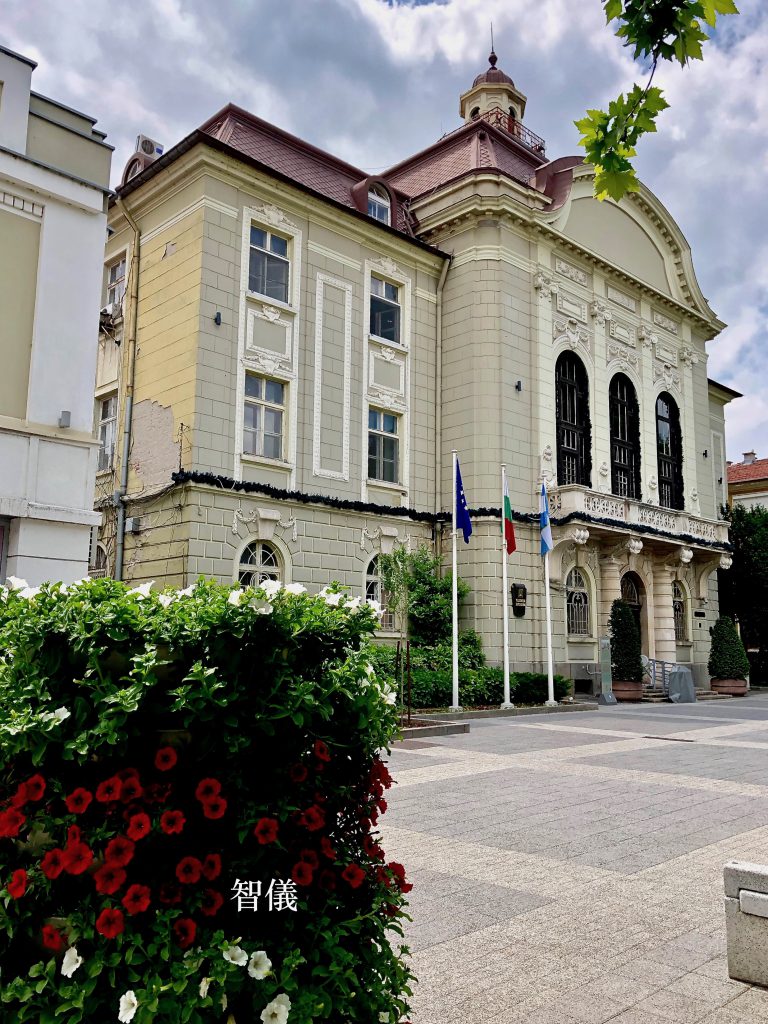 Glavnata
Glavnata is a wide pedestrianised area flanked by period buildings housing shops and lots of eateries.
To complete the review here are the fridge magnet and me in my usual pose
Comments are welcome but spams are deleted immediately unread