A lot of people I know have been to Cyprus and raved about their sunbathing holidays. That's probably why Cyprus was not high on my to-visit list because for me sunbathing by the pool for days is as boring as being cooped up on some cruise ships! 
However my quest to visit countries that I had not been before landed me and my usual travel buddy in Paphos in early March 2020 for a few days. So Cyprus became Country number 54 that I have visited!
Preconceived ideas are often deceptive. It cannot be truer than in the case with Cyprus, which has so much more to offer than sun and beaches!
Why Paphos?
According to my research Paphos has everything that I want for a trip – culture, nature, sunshine and fridge magnets!! Besides, some interesting tours start from Paphos and I was hopeful that it would not be too crowded before the holiday season got into full swings! As it turned out all my expectations were realised and how! After all, Paphos was the European Capital of Culture 2017 for good reasons!
Where to stay in Paphos?
Choosing a hotel in Paphos was a real challenge! I mean, it's not easy to make a choice when all the hotels look similar in the publicity photos featuring palm trees, blue sky, gorgeous sunset, large swimming pools….!!
I found a fabulous deal with British Airways Holidays to stay at the 4* Constantinou Bros Athena Beach Hotel. Talk about value for money! The package cost per person including return flight and 4 nights' stay with breakfast was about half the price of just the return airfare on the same flights in August!!
Constantinou Bros Athena Beach Hotel
Constantinou Bros Athena Beach Hotel certainly has all the postcard perfect views mentioned above, any time of the day! 
Although the hotel is about 130 km from Larnaca airport, the cost of our pre-booked airport transfers by taxi (Mercedes, no less!!) provided by shuttledirect.com for the one-and-half-hour drive was really reasonable.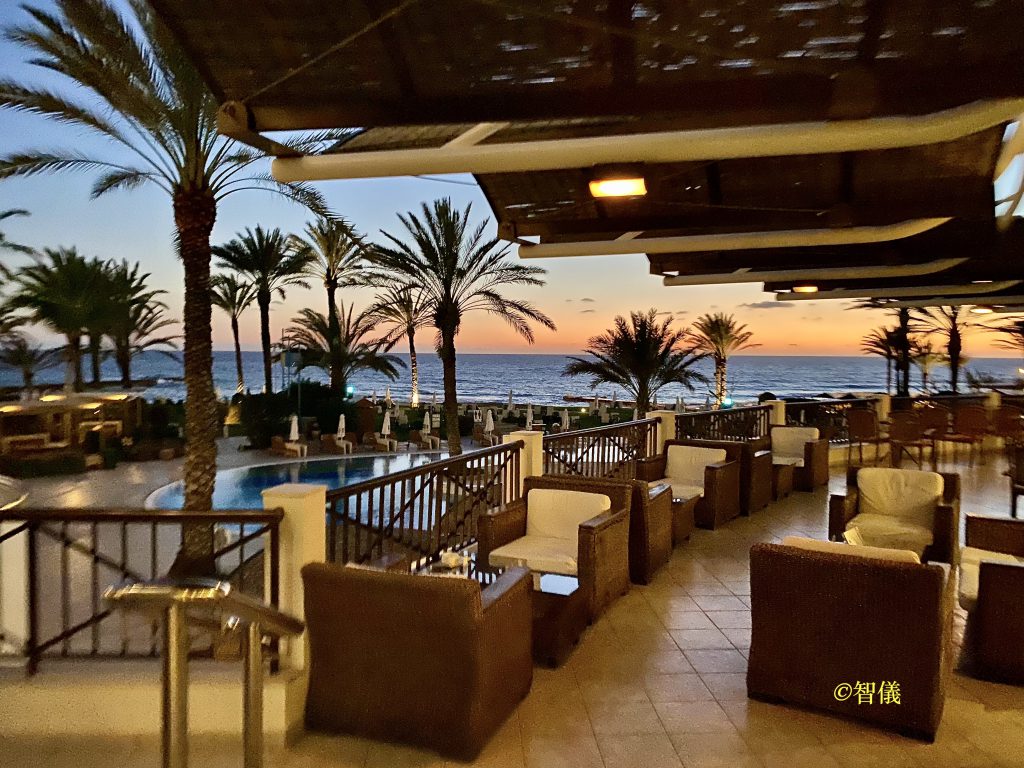 The restaurants are massive and the staff attentive. There're plenty of choices at breakfast. It took a lot of willpower not to overeat! The service in all aspects was flawless!
All in all I don't think I could not have made a better choice!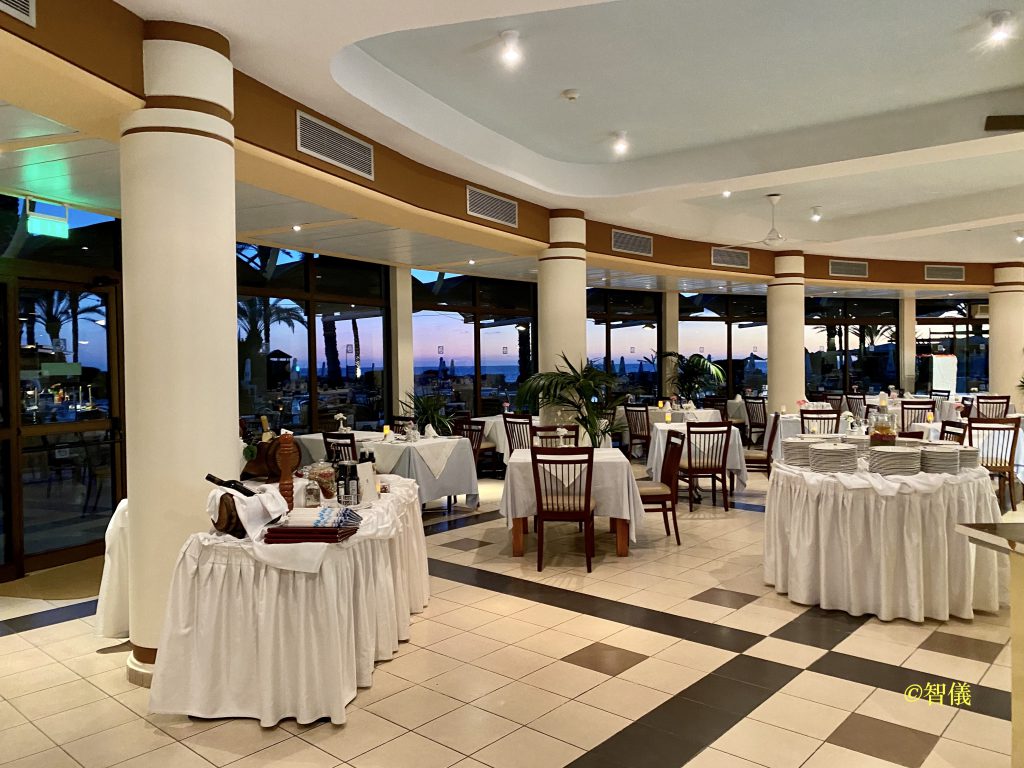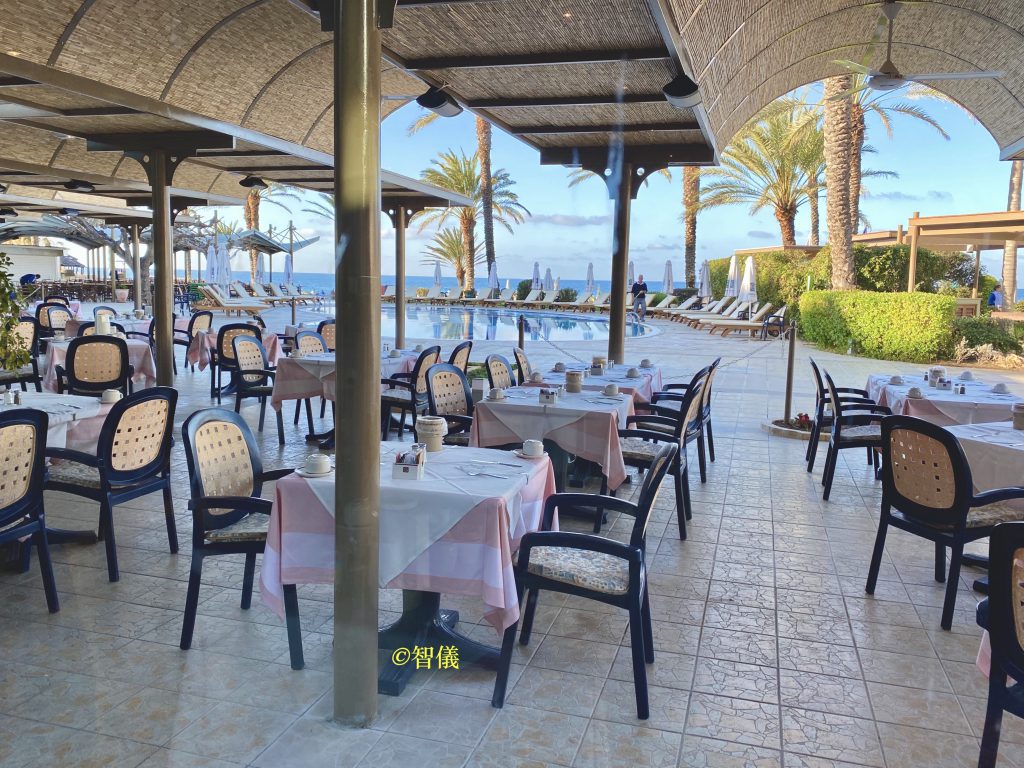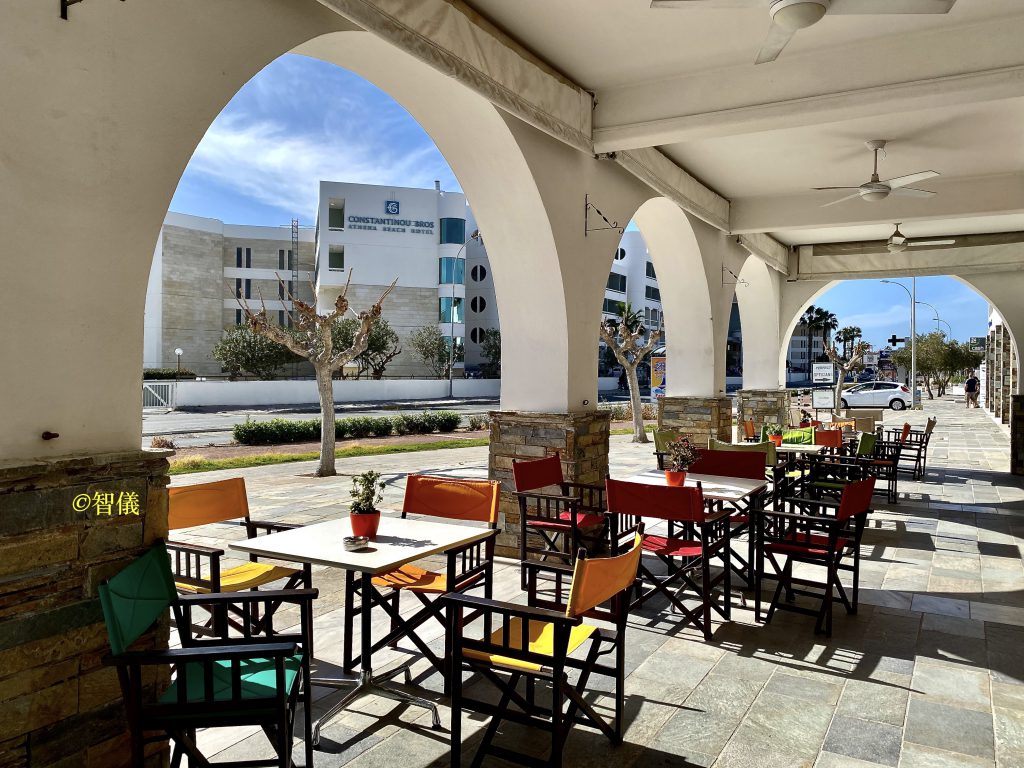 Getting around in Paphos
Just outside the hotel there's a stop for frequent buses (611 and 606) going to Paphos Harbour Station. A day ticket for unlimited travelling in the Paphos area cost only €5 and could be purchased on the bus. From the station there're buses going to other parts of Paphos and further afield.
Paphos Old Town
We took bus 618 from the Harbour station to the Old Town. The bus station is just a short walk away for the Old Town.
In truth, the Old Town does not ooze Olde Worlde charms of a bygone era as it had been substantially renovated before becoming the joint European Capital of Culture for 2017 (with Aarhus in Denmark)
Early on a Sunday morning it was eerily empty until it gradually came to life after 11.00 when cafés started to open.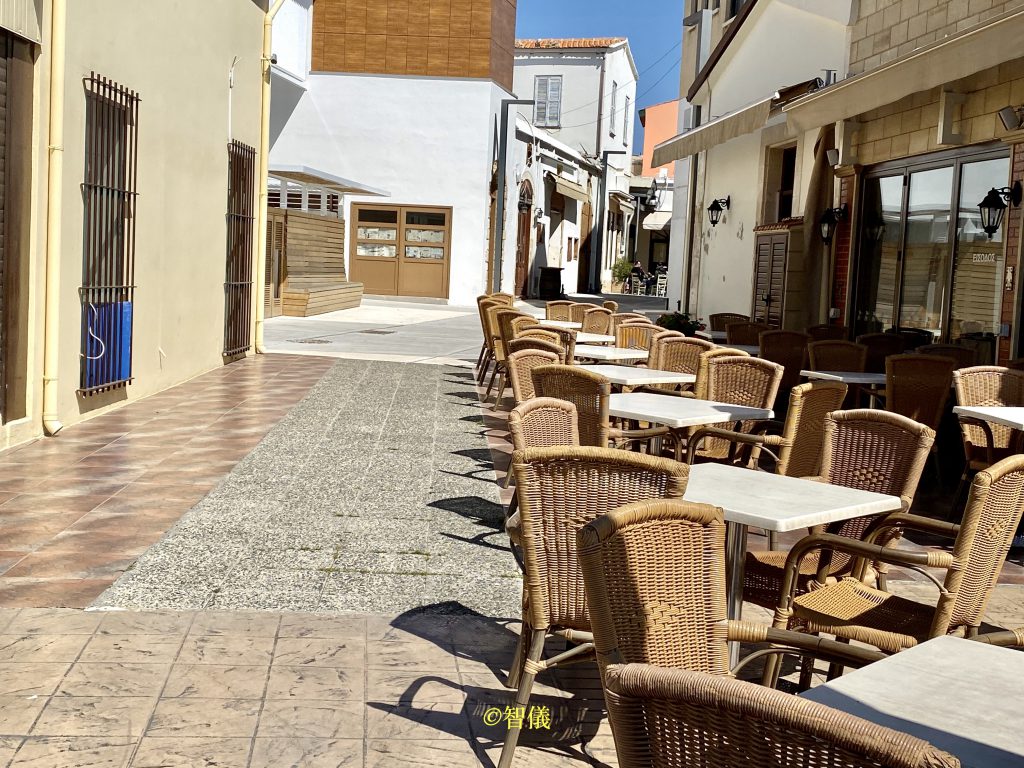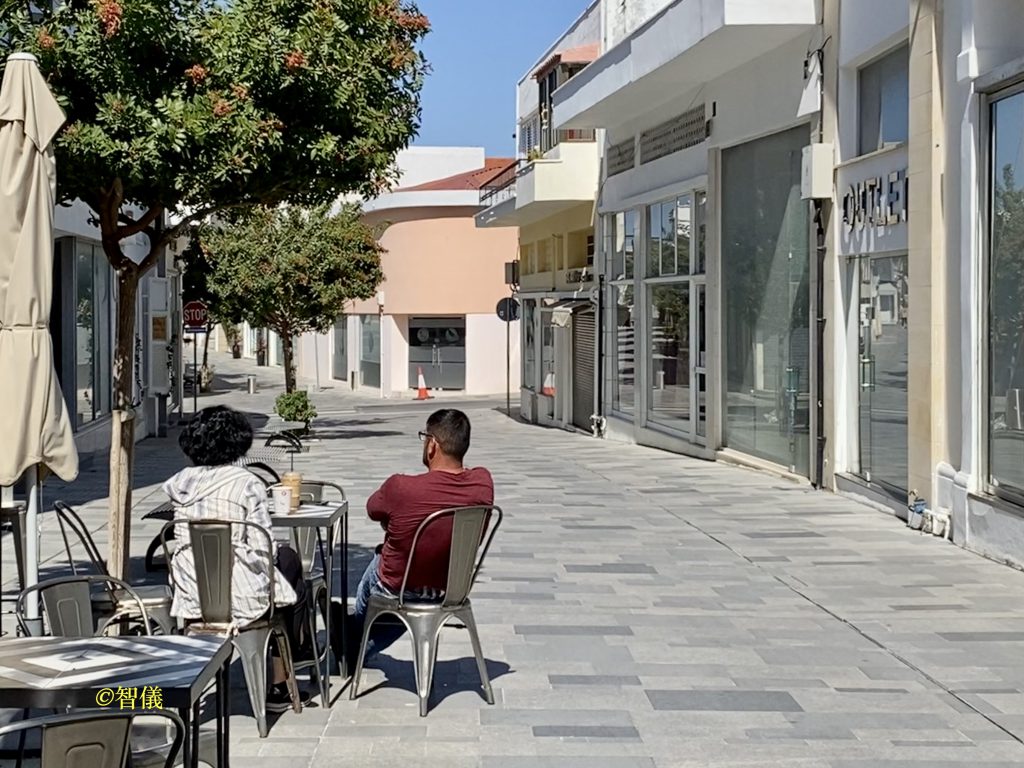 Agioi Anargyroi Church
The Church of Agioi Anargyroi is one of the largest and newest churches of Paphos, completed only in 1994. However, like everythng else apart from eateries, it was closed on Sunday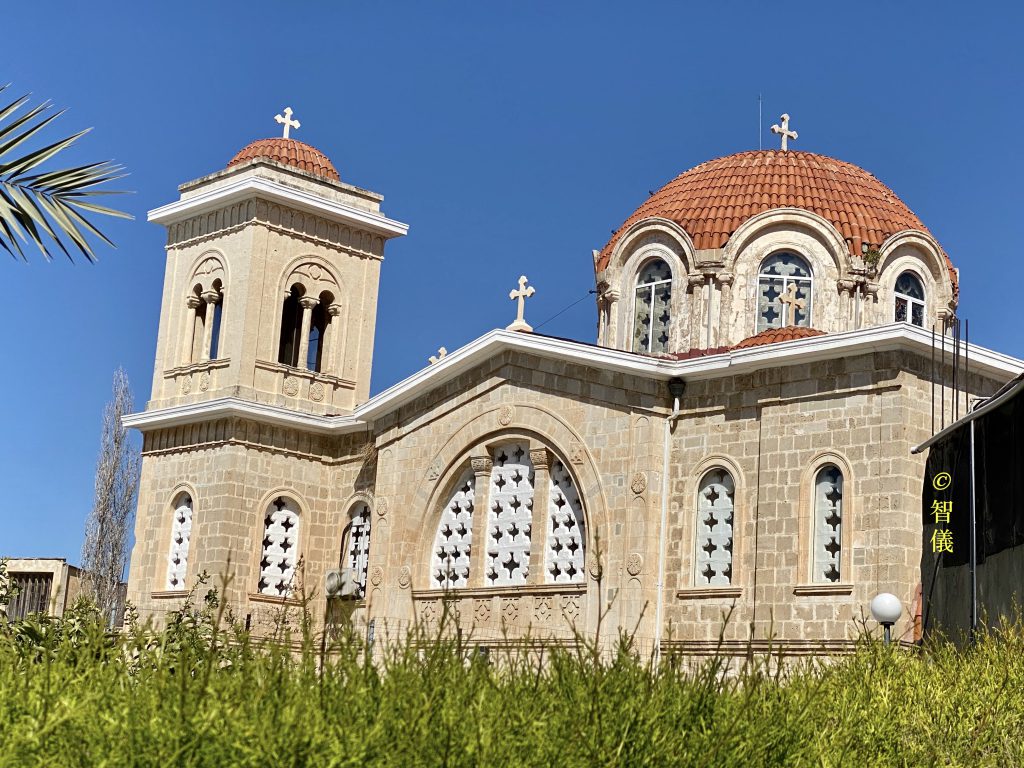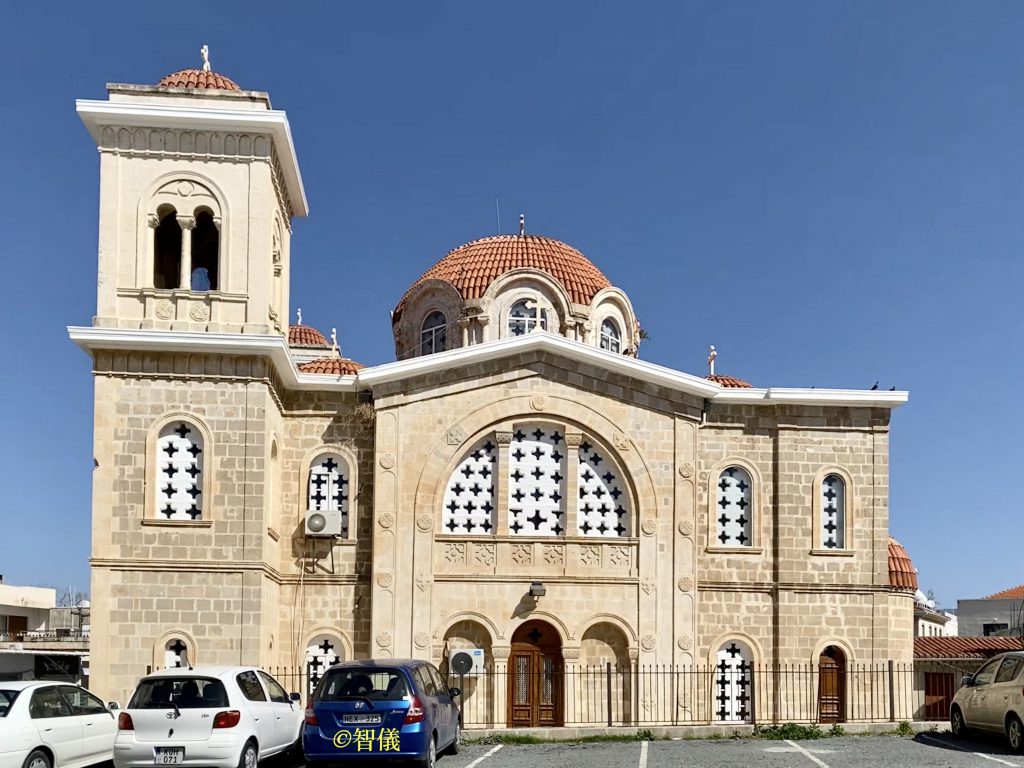 The old Moutallos Mosque
I found this mosque looming behind a restaurant in the Old Town. But when I got closer, neither seemed to be open. It's not clear whether both were closed on Sunday, or closed for renovation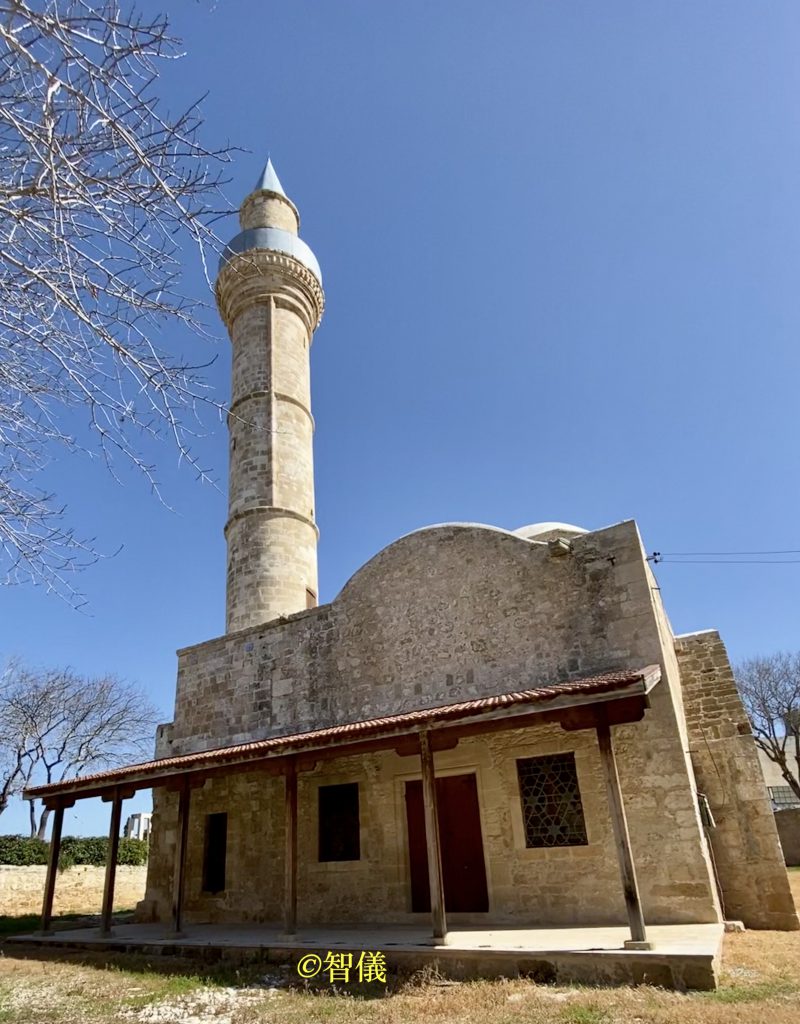 The Ibrahim's Khan
The Ibrahim's Khan in the heart of the old town used to be an area where merchants and craftsmen got together. It was renovated and opened in May 2019 as a hub for artistic activities, housing craft shops and a theatre.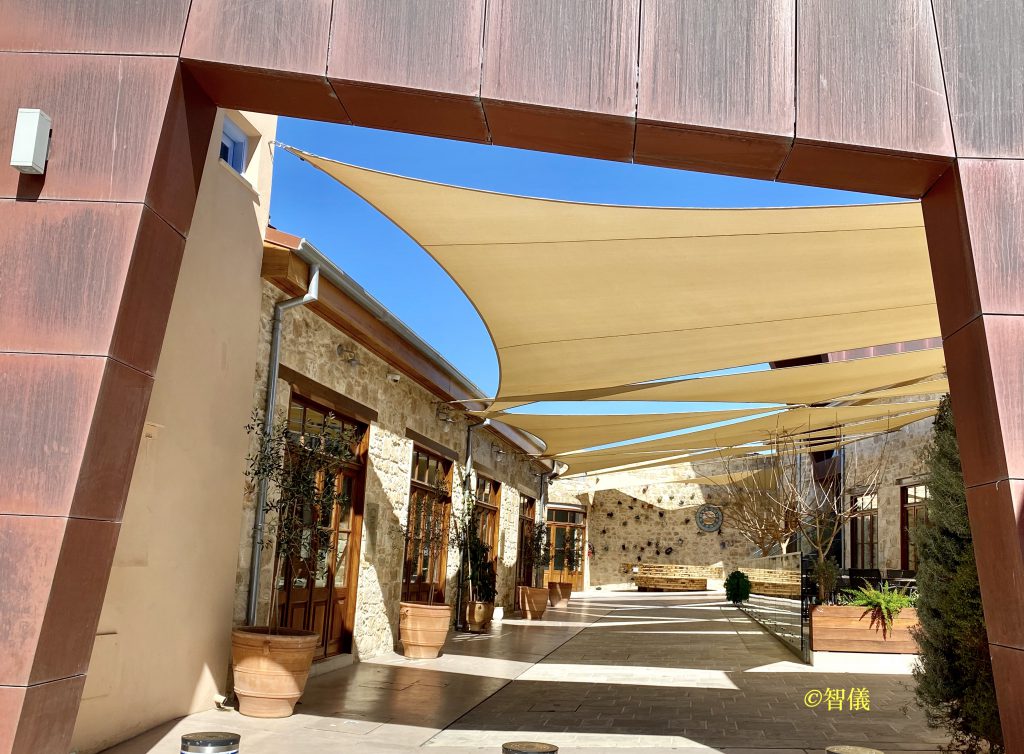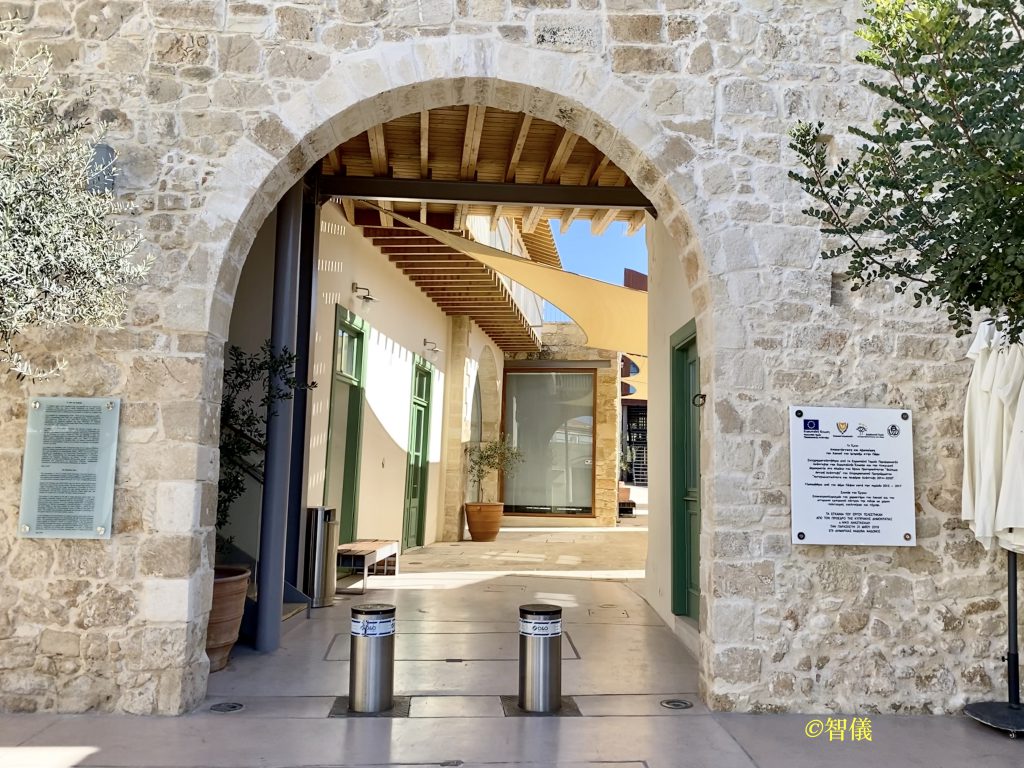 Paphos Market and surrounding area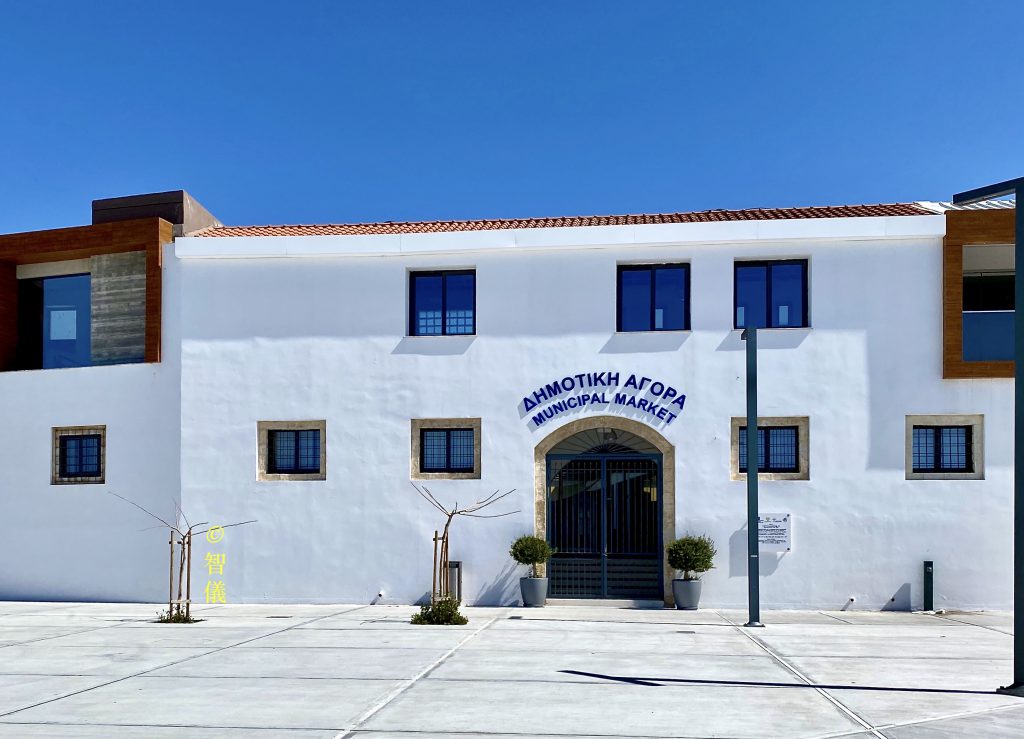 Paphos market was closed on Sunday. Across the road there's a path down to the carpark with the interesting looking Turkish Baths and pictures depicting the history of Paphos along the walkway behind it.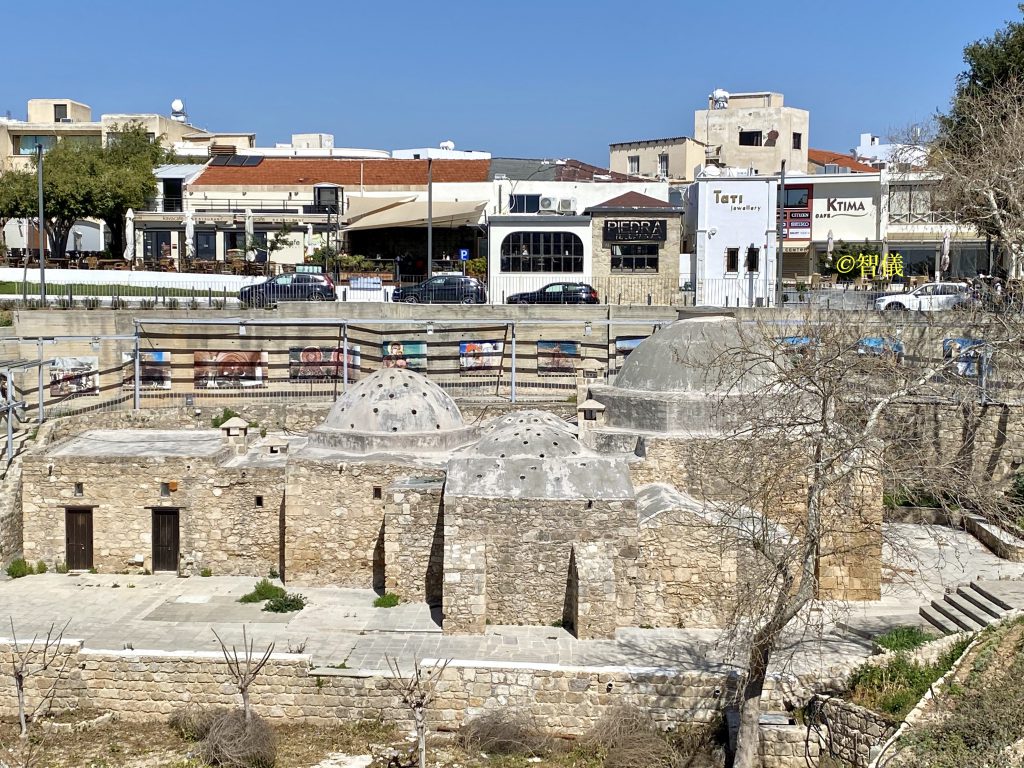 Across the car park there's a nice view of the town and the sea beyond.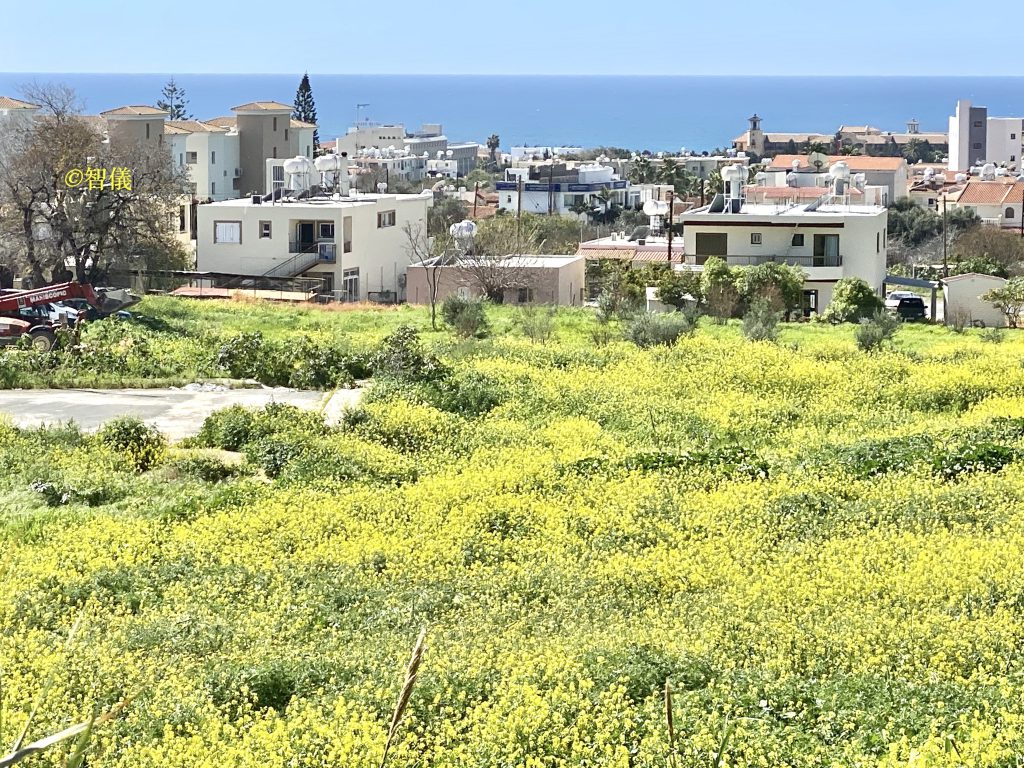 The glass lift up from the carpark opens out to a large wooden platform with views of the town. It's linked to a large square dominated by a stylish canopy in front of Cafe Nero, opposite the Paphos district office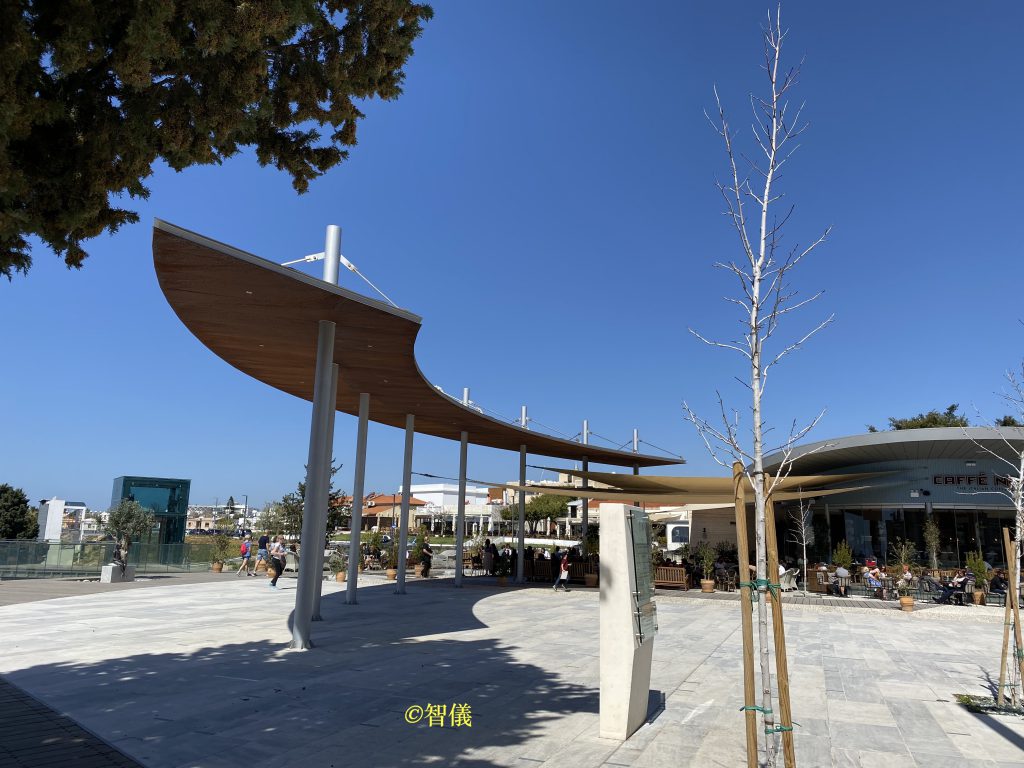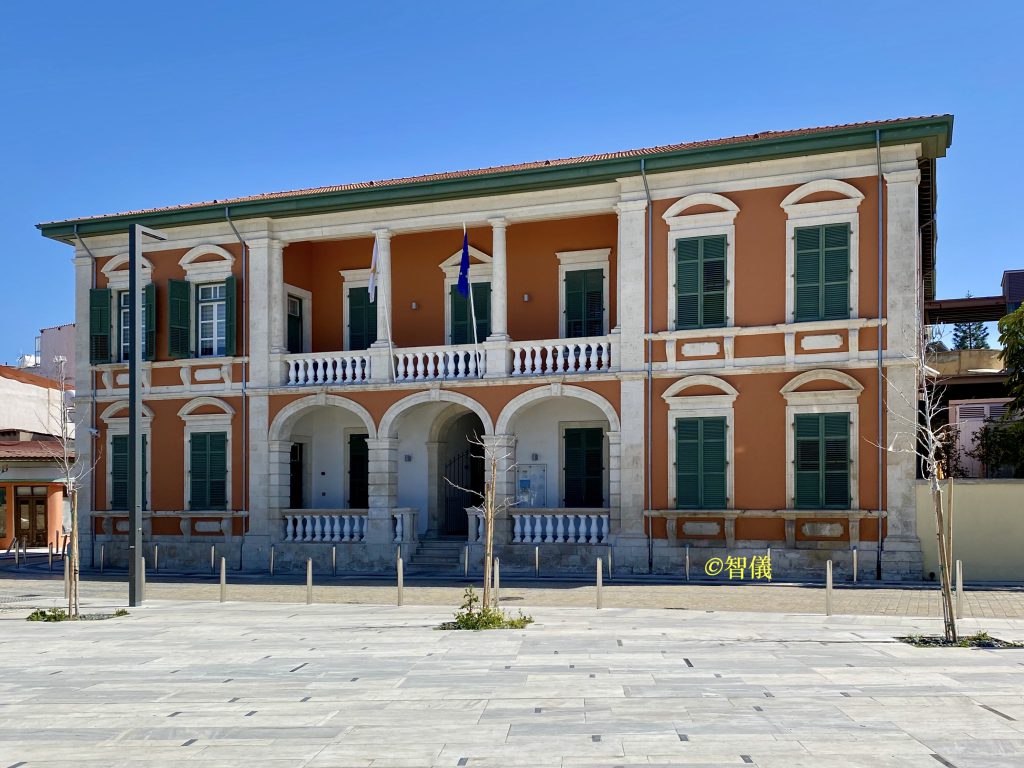 Artistic Paphos!
There're many murals dotted around the Old Town. It's a great way to adorn drab walls with works of art. I am particularly charmed by these three! The others are too "dark" for my liking!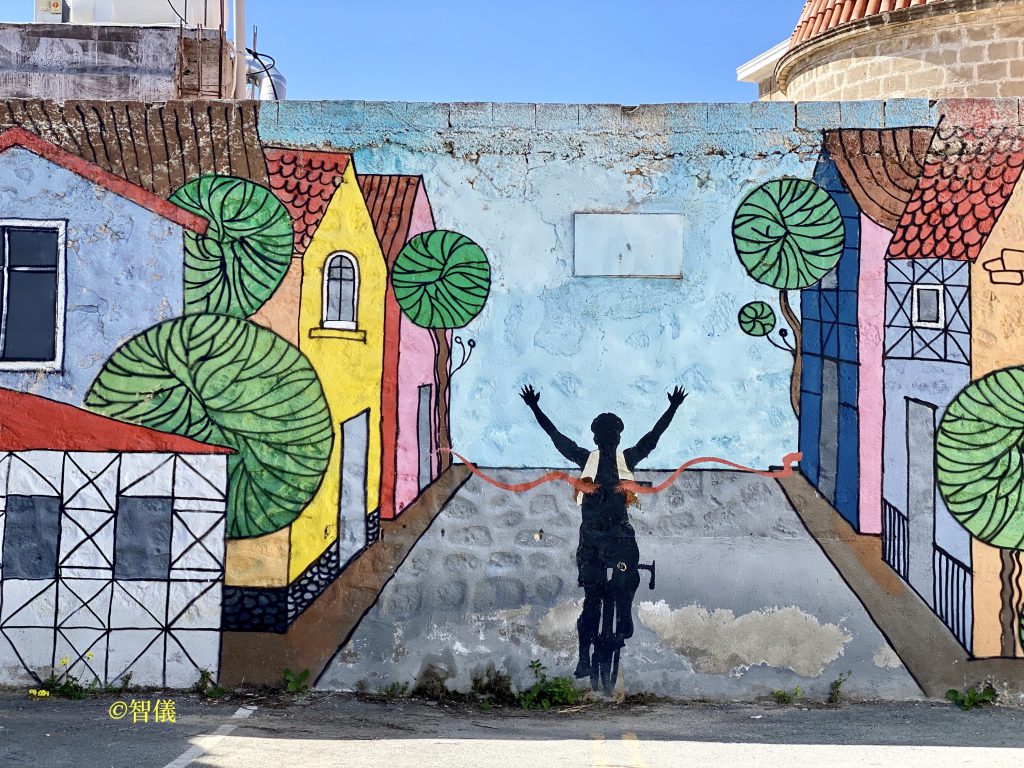 Sculptures by Cypriot artist Yiota Ioannidou
To be honest I had no idea that these sculptures were by local artist Yiota Ioannidou or who she is! I just found them charming when I took the photos. They serve to confirm Paphos' credential as an artistic city!

This sculpture of a little girl is called "The Circle". It was installed outside the children's play area in Paphos old town in August 2019.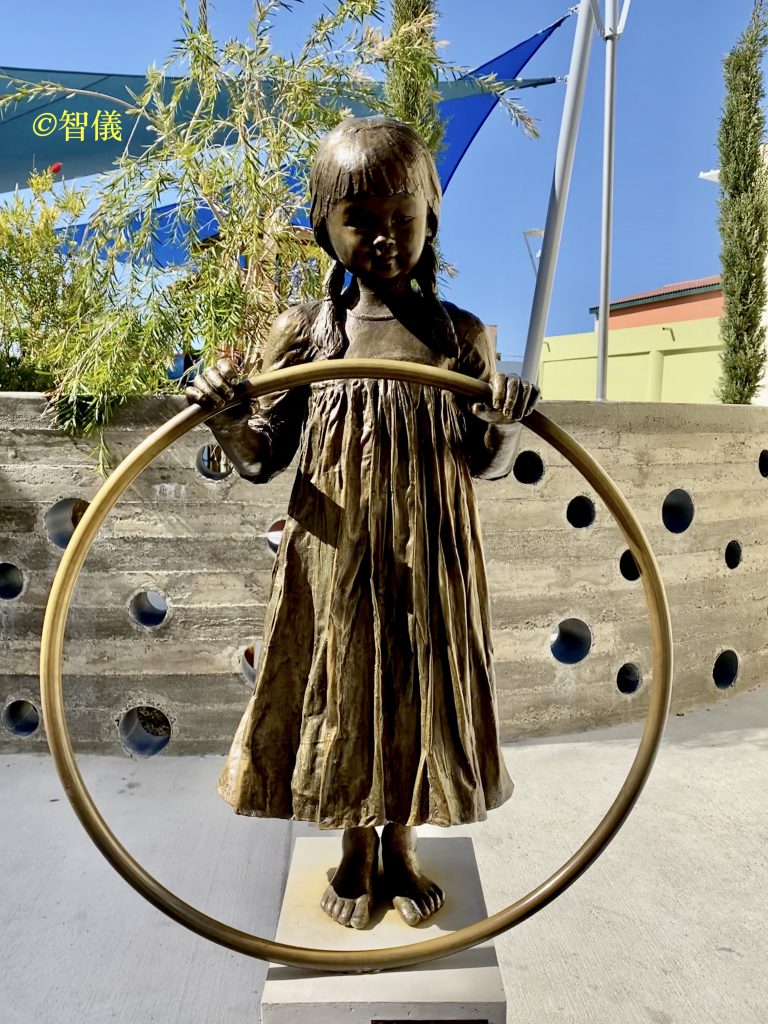 This bronze sculpture called "Girl With A Sparrow" was installed in October 2018 at the renovated square in Paphos old town.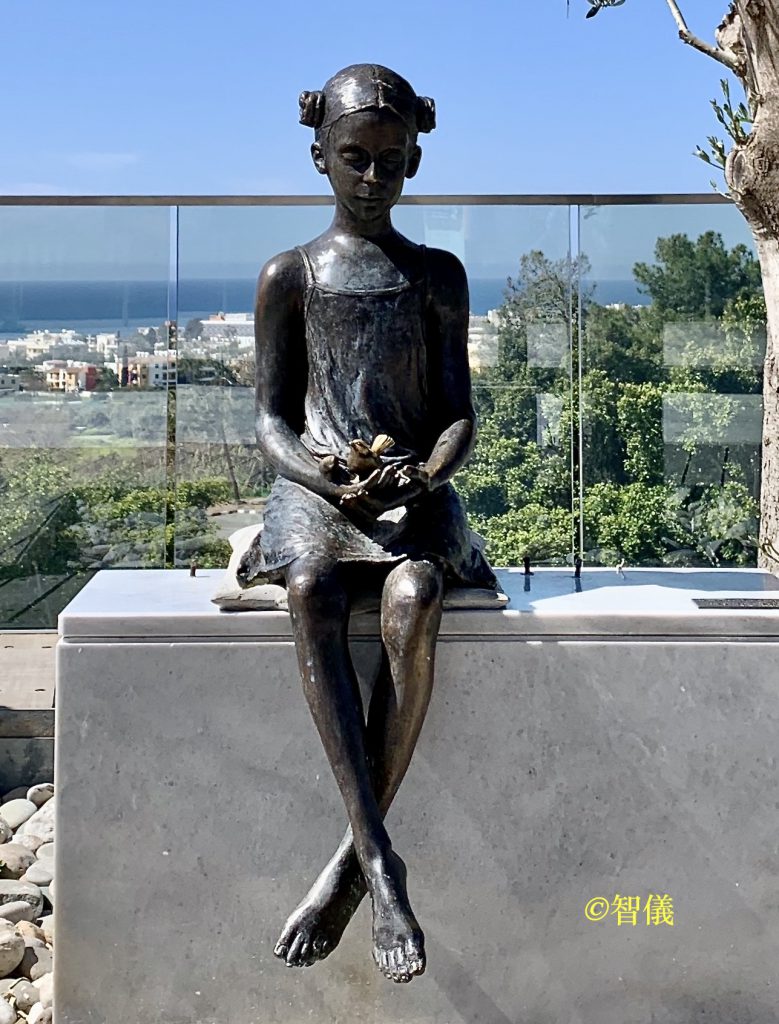 This sculpture which depicts a girl clinging to a large rock is called "Sol Alter". It sits at the Paphos Coastal path near Paphos Castle and is also known as "Modern Aphrodite"
Paphos Castle
This medieval castle standing at the harbour was built in 965 AD as a fort to protect the harbour. It has been rebuilt many times over the years. For €2.50 it was worth climbing a few steps to the top of the castle for a good view of the harbour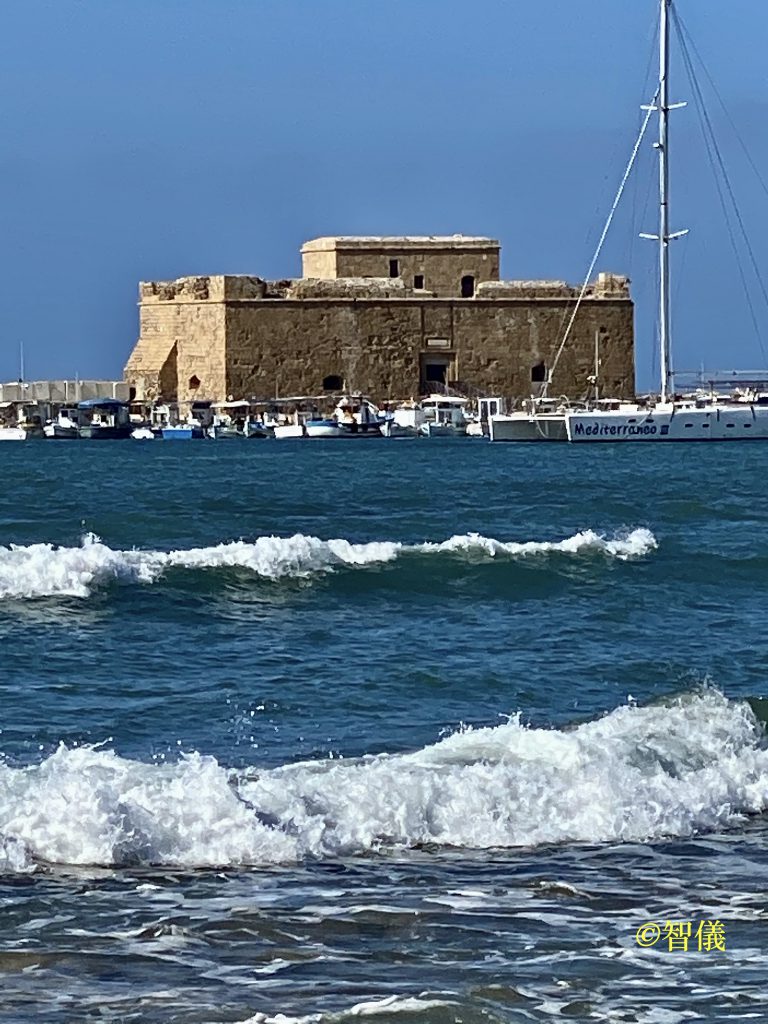 Views from the top of the Castle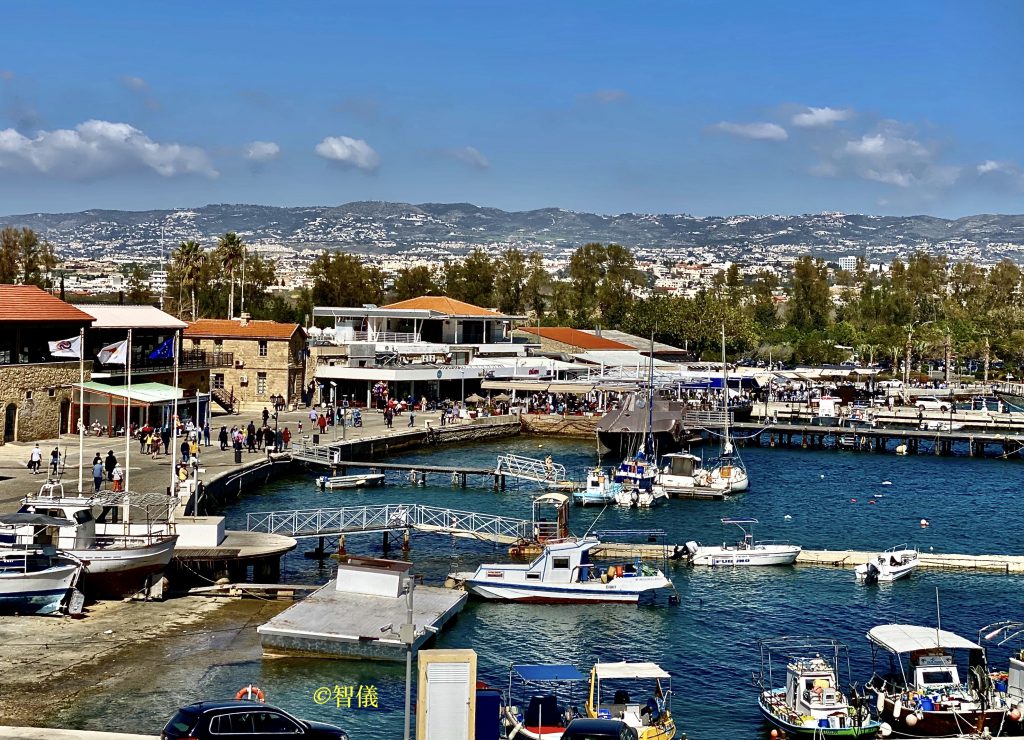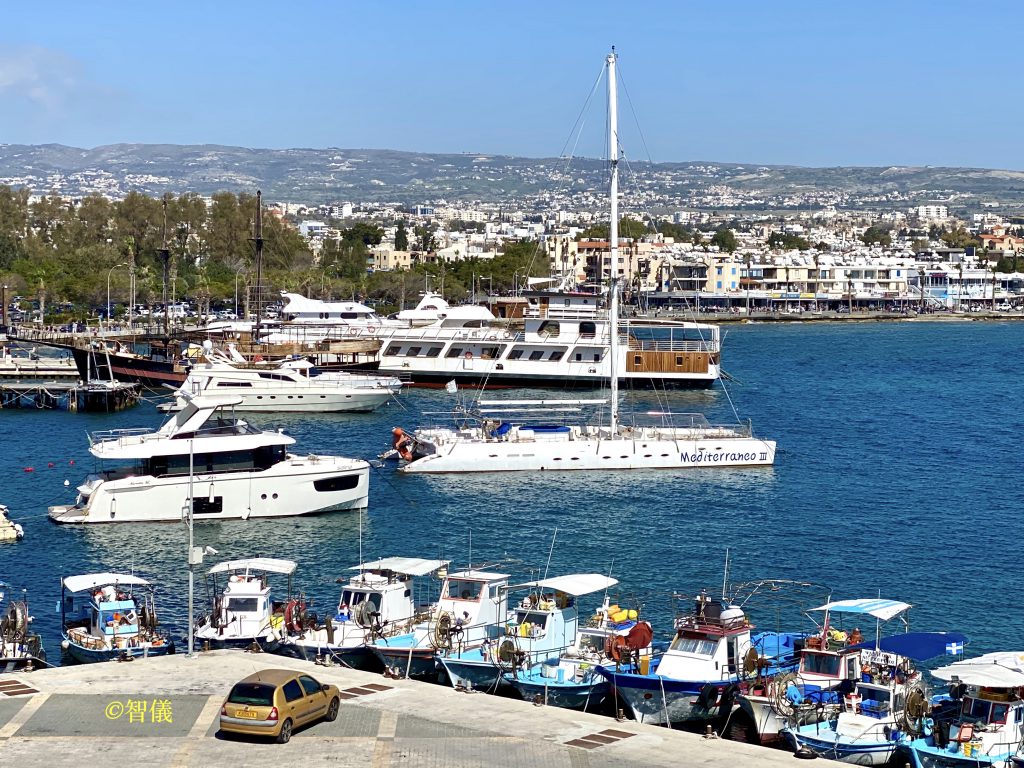 Paphos Harbour and along the coastal path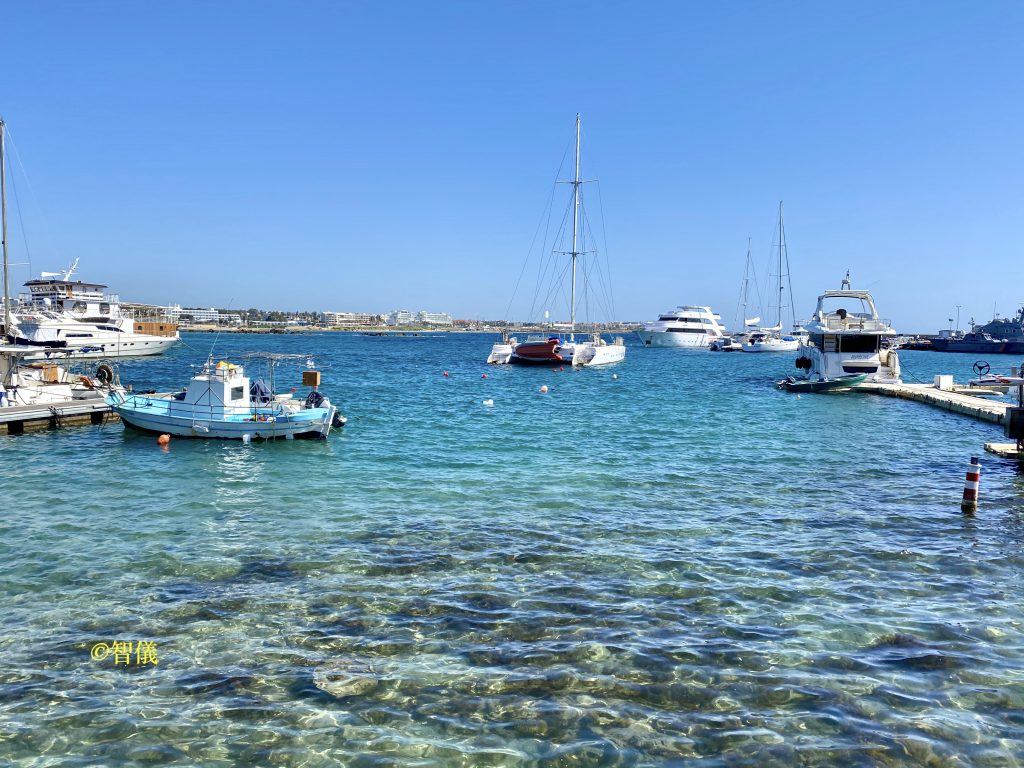 Crashing waves against the Paphos promenade
Along Paphos coastal path

Along Paphos coastal path
Paphos Archaeological Park
We set aside a whole morning to visit Paphos Archaeological Park and we needed most of it to go around the massive site with incredibly well preserved mosaics!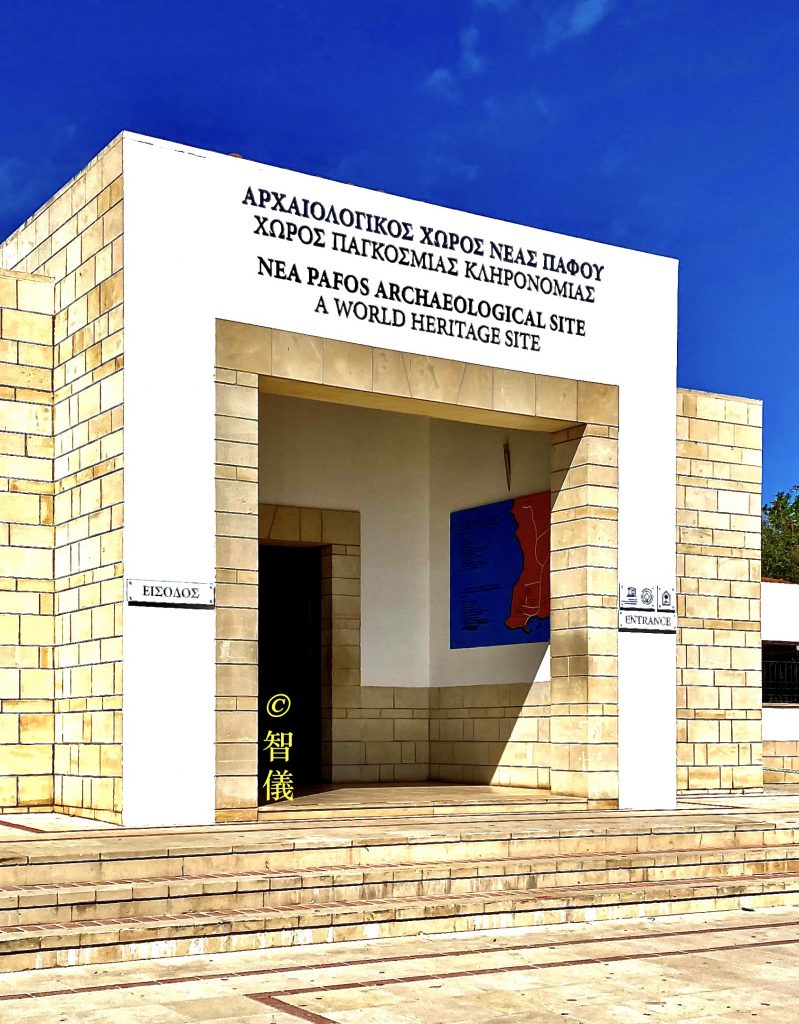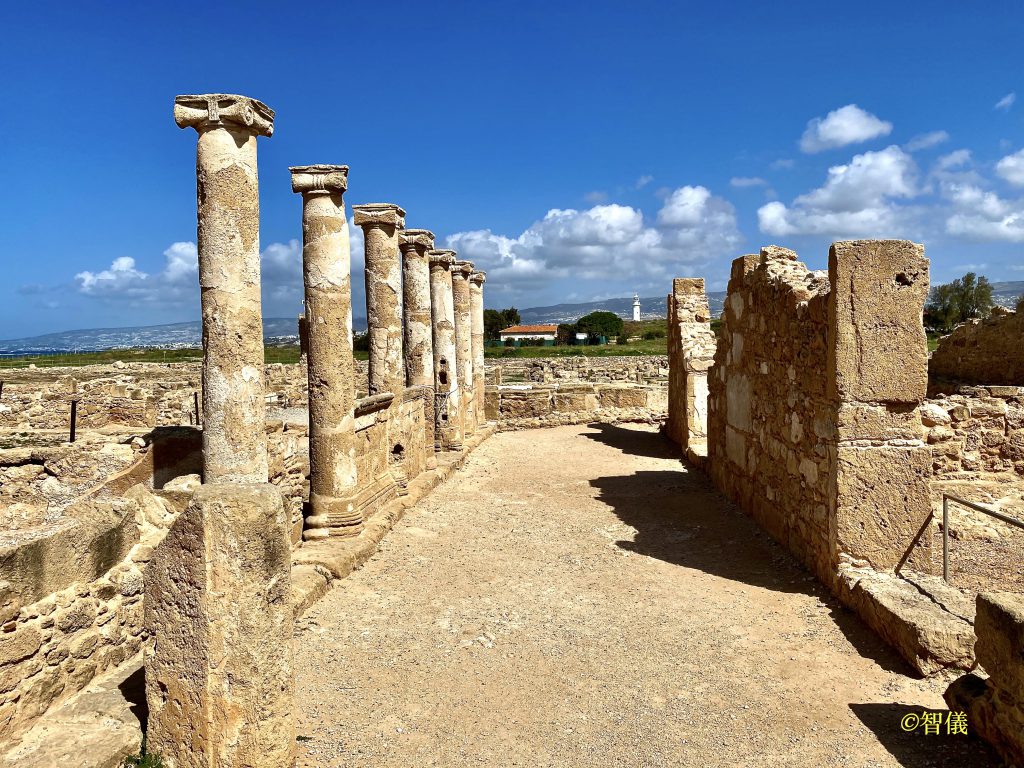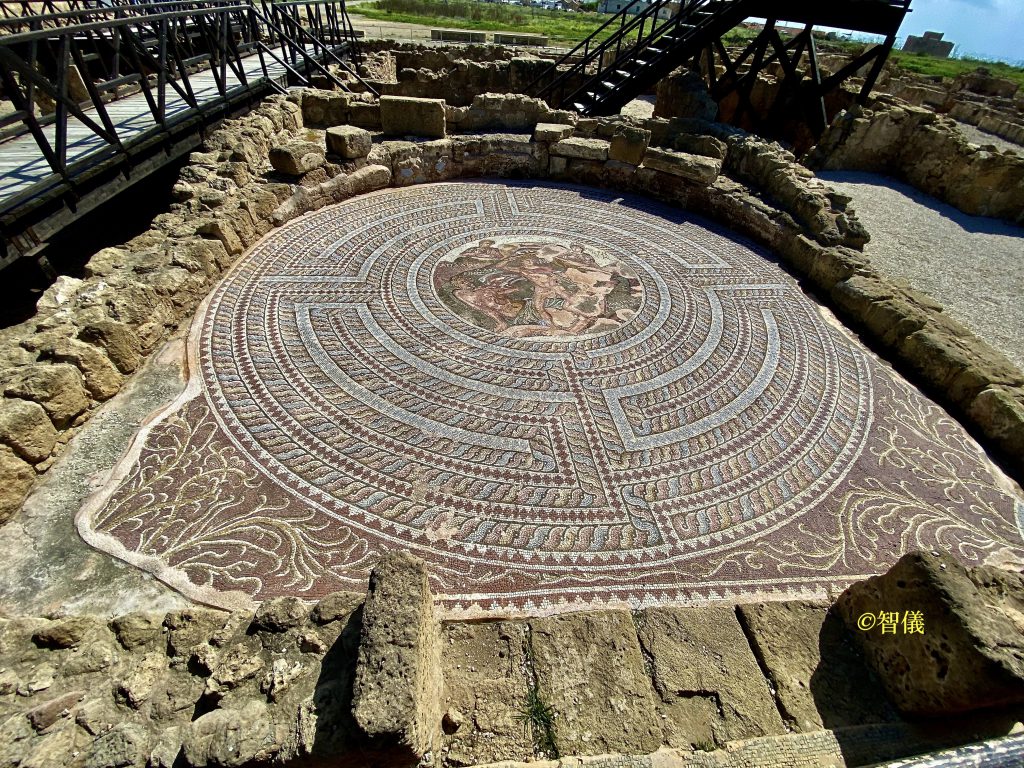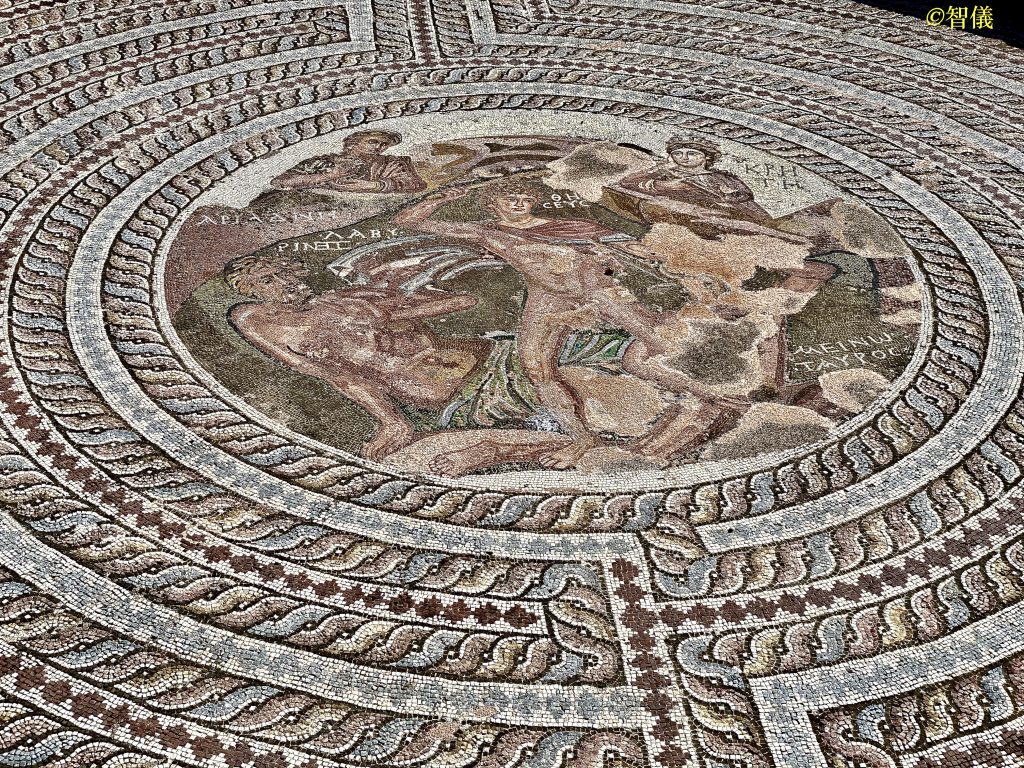 Finally here are the obligatory fridge magnet & me making the most of the photo opportunities