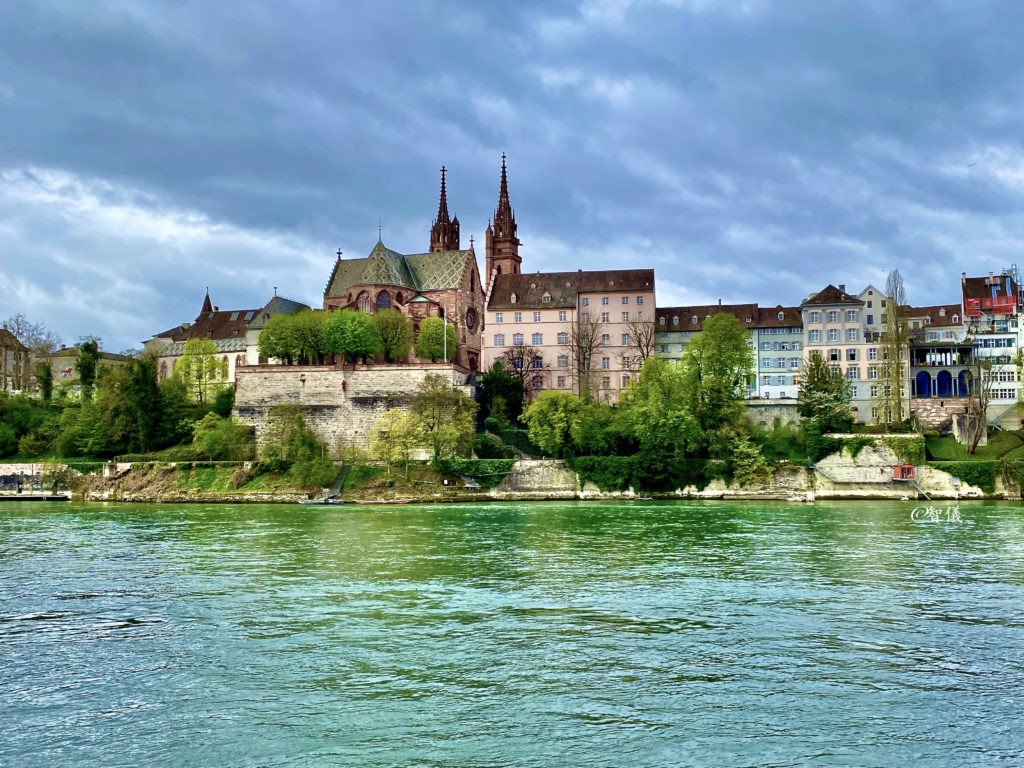 Basel, the third largest Swiss city situated on the banks of Rhine River in northwest Switzerland, close to the country's borders with France and Germany, was to have been just a stopover en route to Colmar http://34.243.138.103/?p=10993 in France. However it turned out to be a very pleasant sojourn that left more than a passing impression
Basel must be one of the most tourist- friendly cites I have visited. The benefits started as soon as my partner and I arrived at the airport. With an overnight booking in Basel city we were entitled to a free ride on Bus 50 that took us to Basel SBB station.
Gaia Hotel, Basel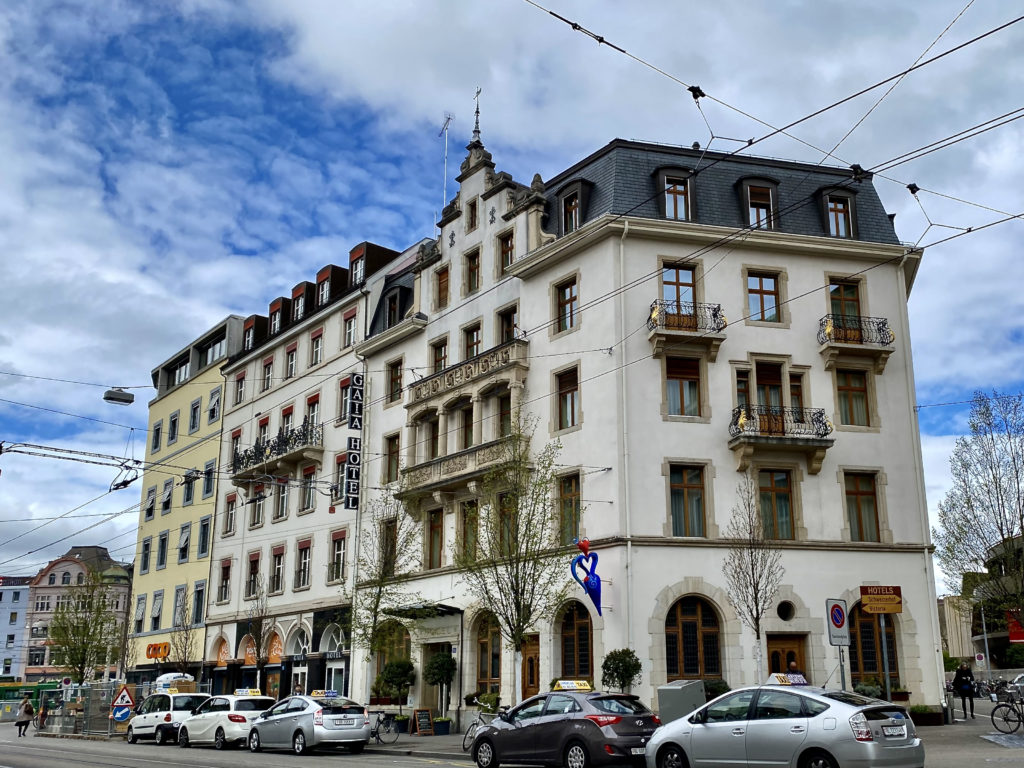 Our chosen hotel in Basel, Gaia Hotel, seemed to be a standard-bearer of that hospitality to tourists. Having taken an early flight, we arrived around noon, we hoped just to be able to leave our cases until the normal check-in time.
Not only were we checked in right away, but we were also given a Basel Card each which allowed us free public transport and half-price entry to museums etc.. What's more, the minibar was free! On our departure, we were offered drinks and snacks to see us on our way, too!
The hotel itself was conveniently situated, being slightly opposite to SBB station with tram stops right outside. Our room at the back was quiet and the breakfast room was all well laid out. All the staff members were stars!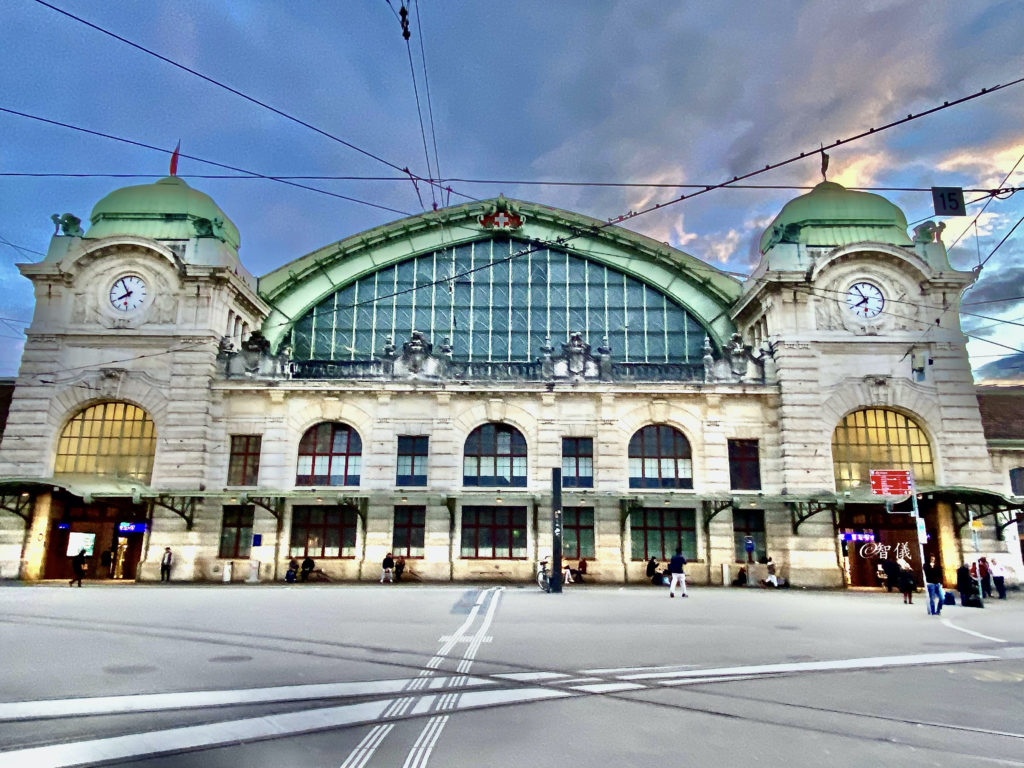 Das Basler Rathaus (Basel Town Hall)
Basel's medieval Old Town centres around Marktplatz, dominated by the 16th-century, red-sandstone Town Hall. A couple of stops from outside SBB station, trams number 8 and 11 took us right there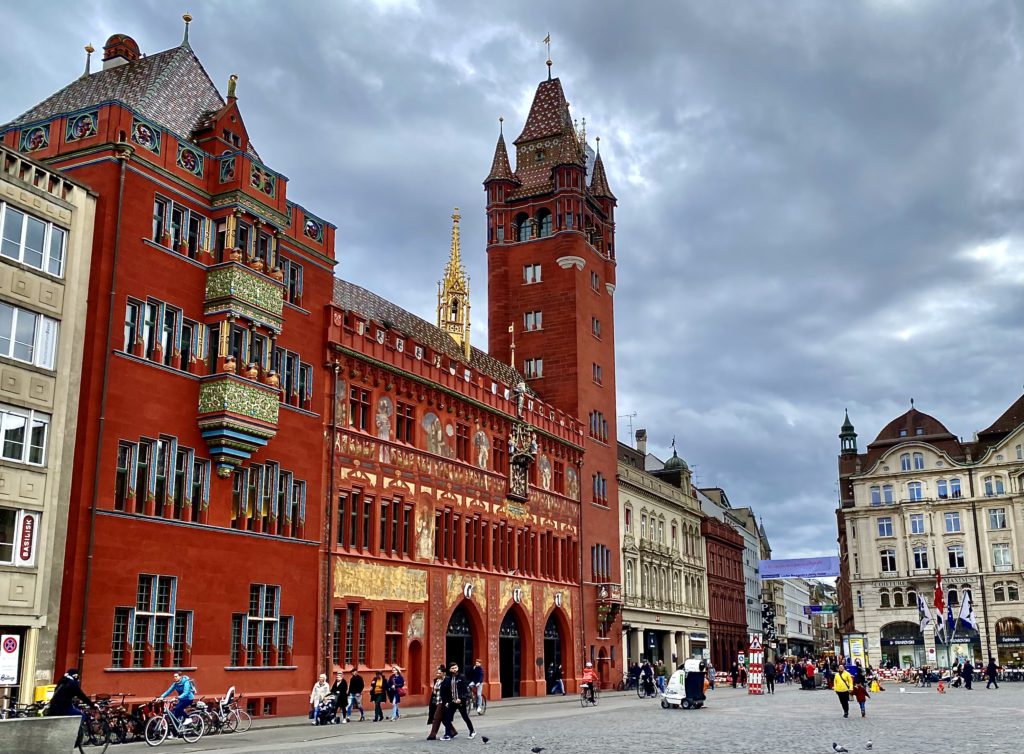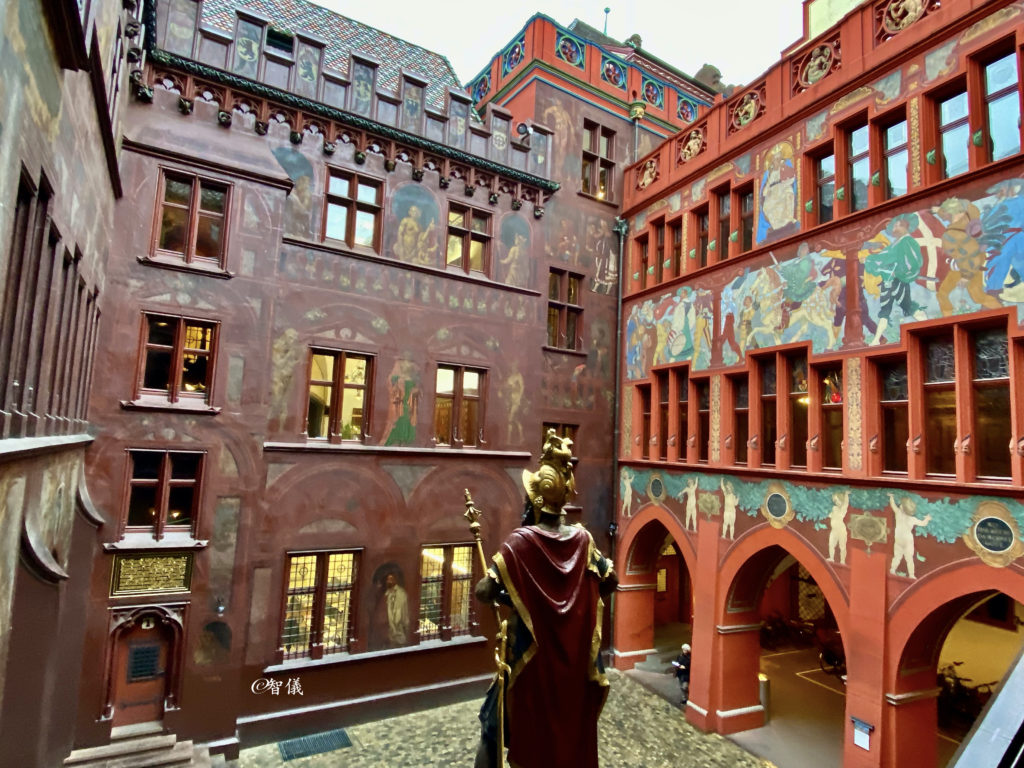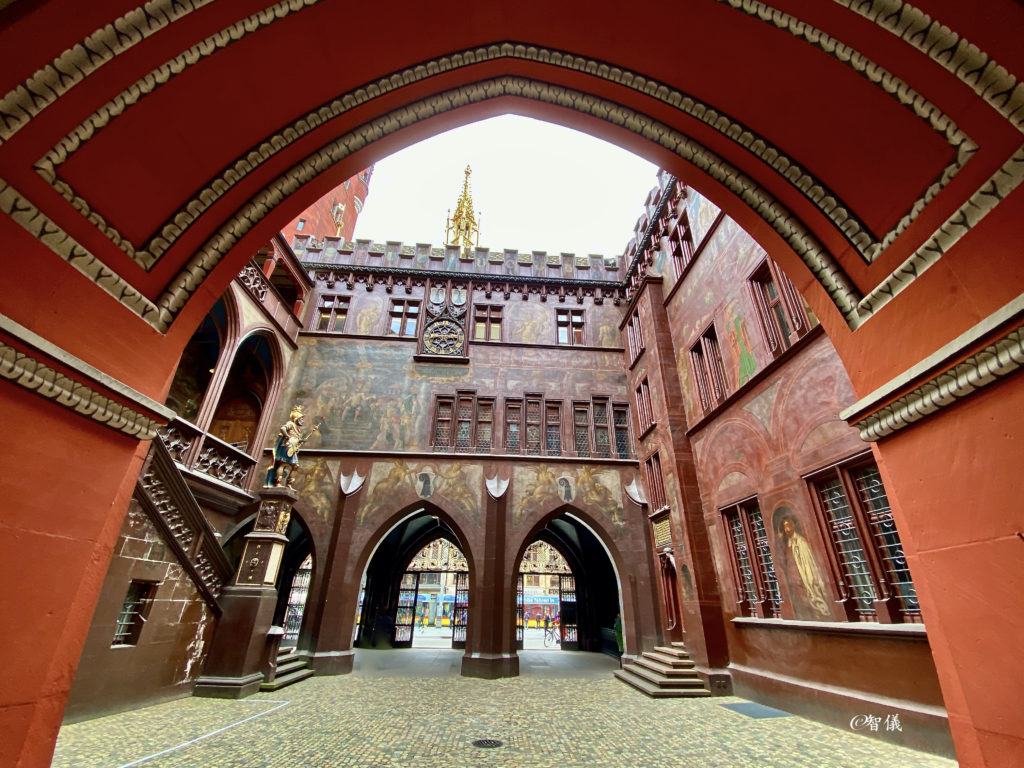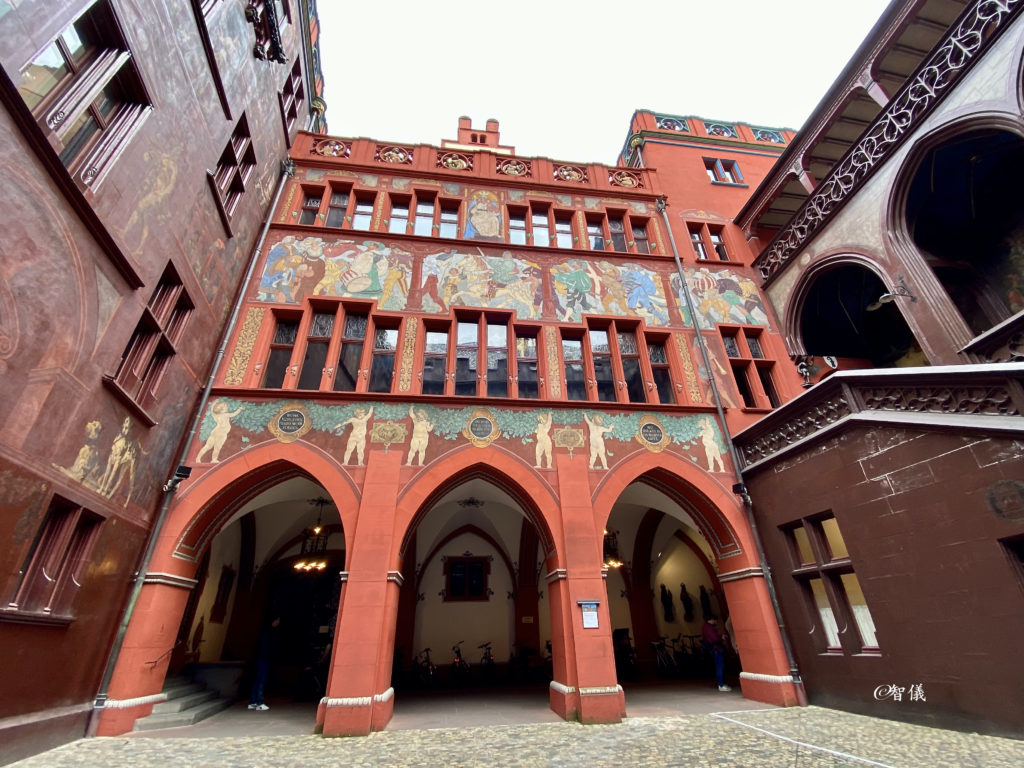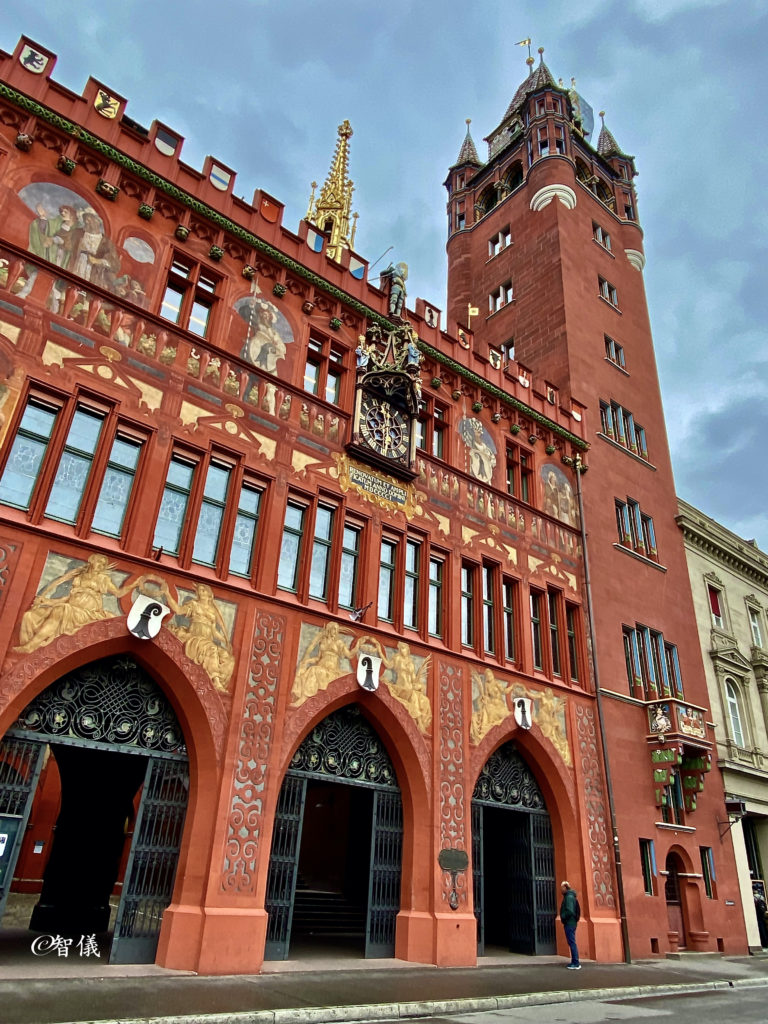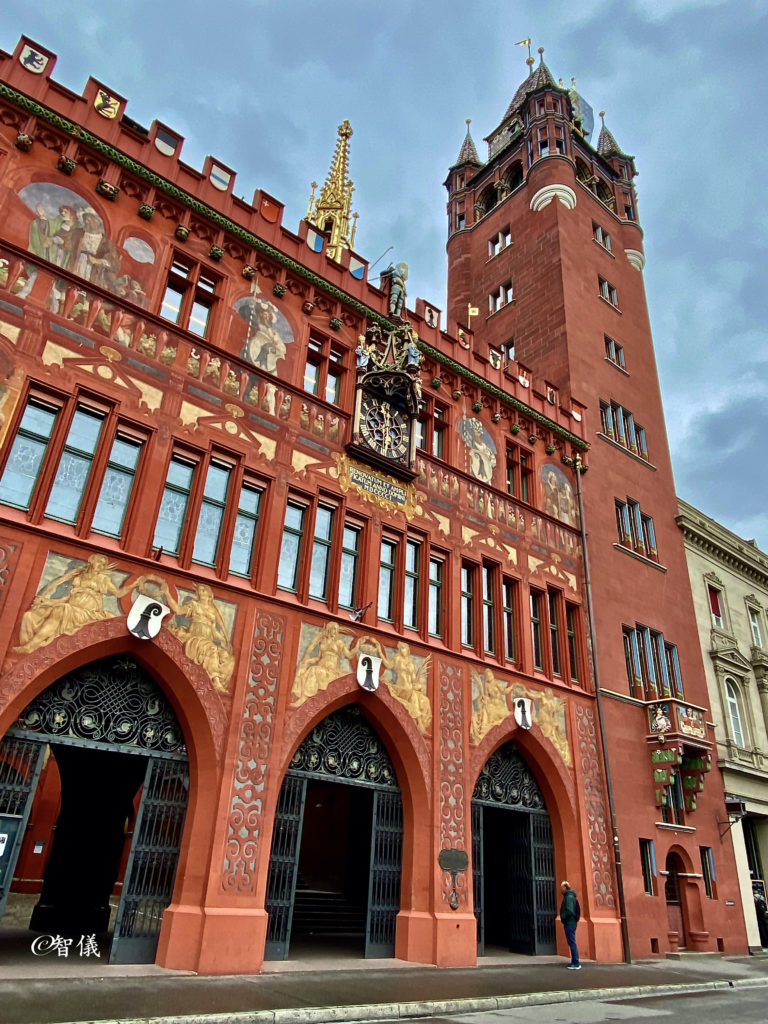 Marktplatz
Das Basler Rathaus is just on the opposite side of the market square. The Tea room above the chocolate shop Schiesser was a great place for a break for refreshment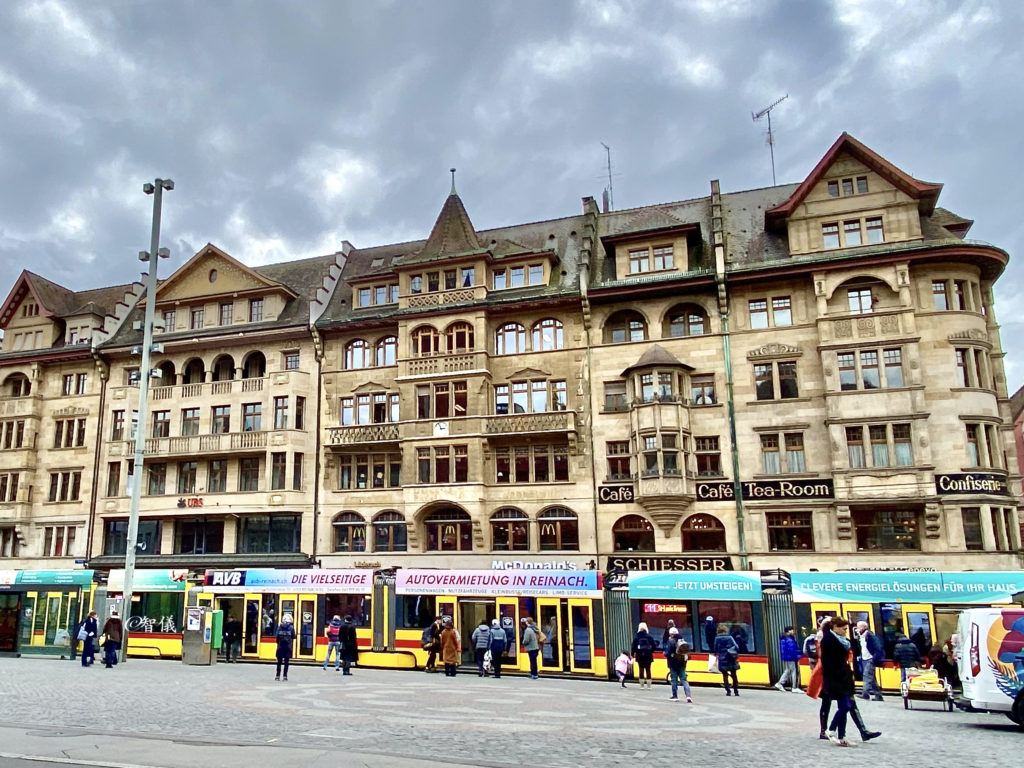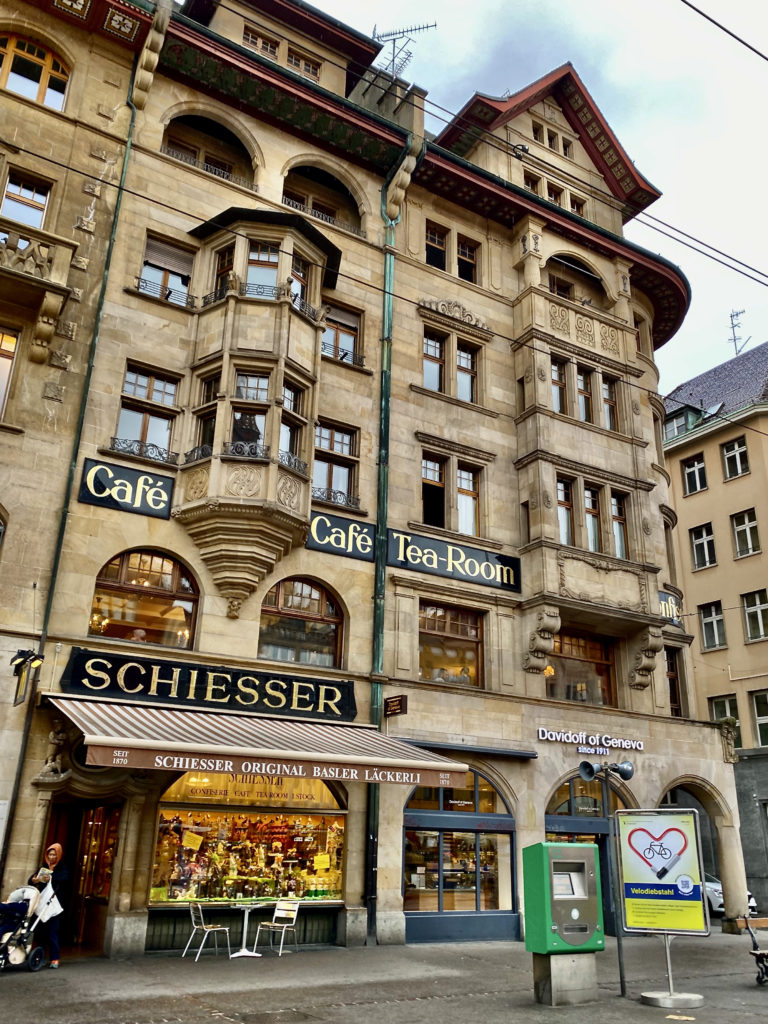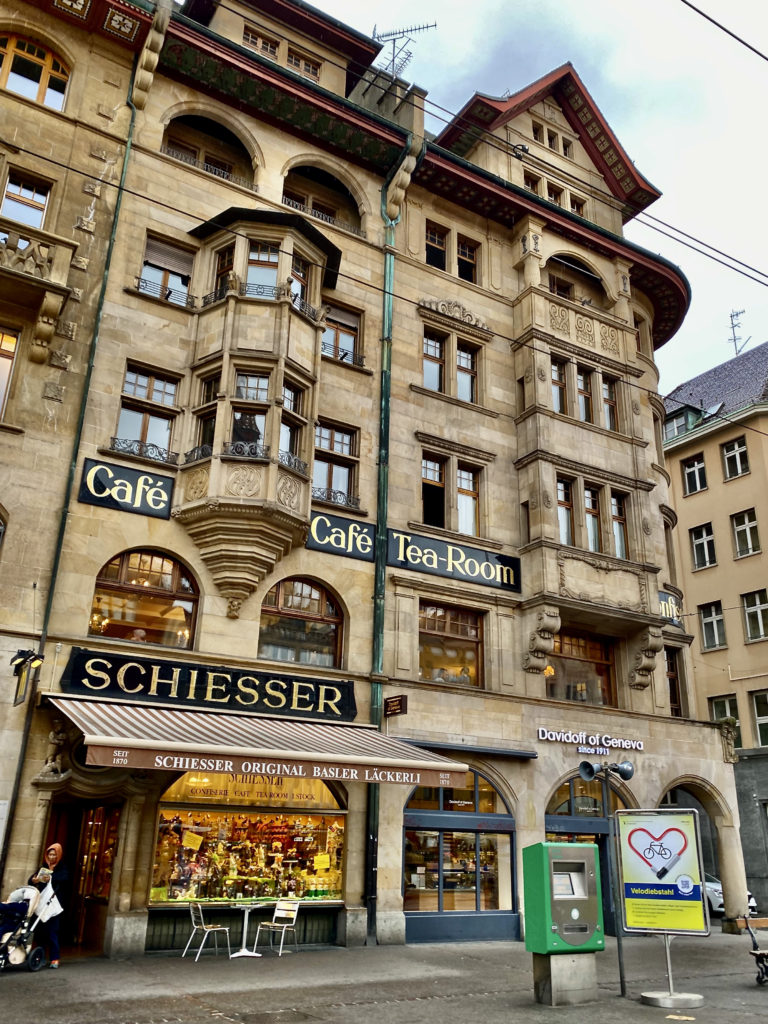 Historisches Museum Basel (Basel Historical Museum)
The museum is housed in the delightful Barfuesserkirche and there's a tram stop right in front of it.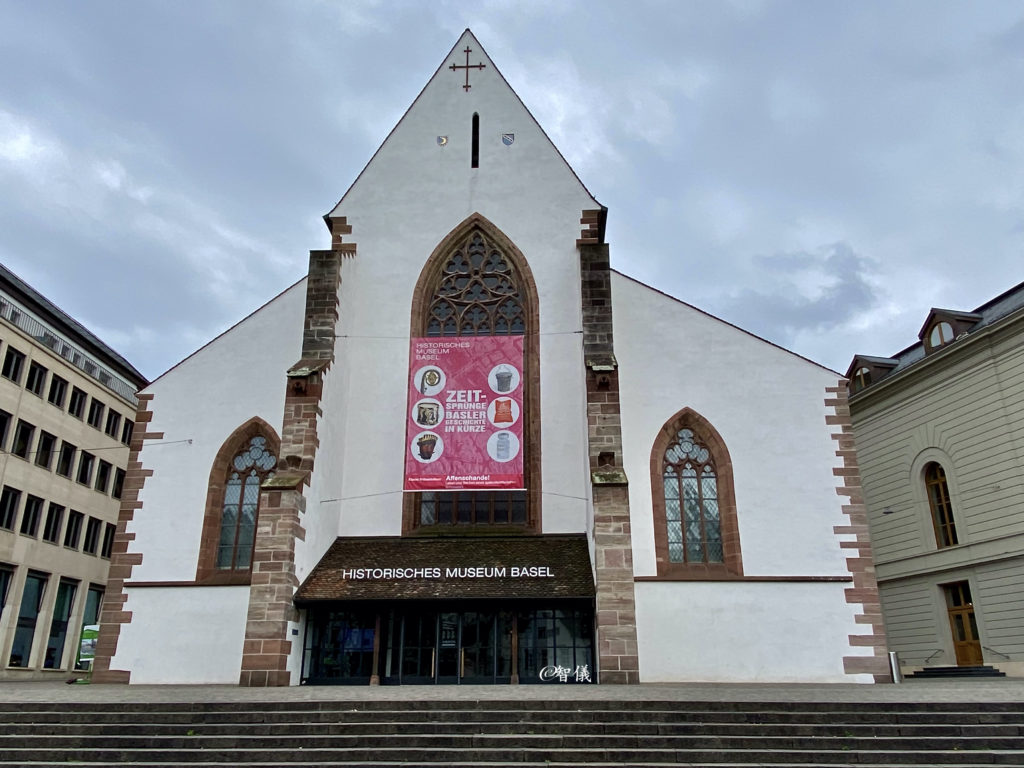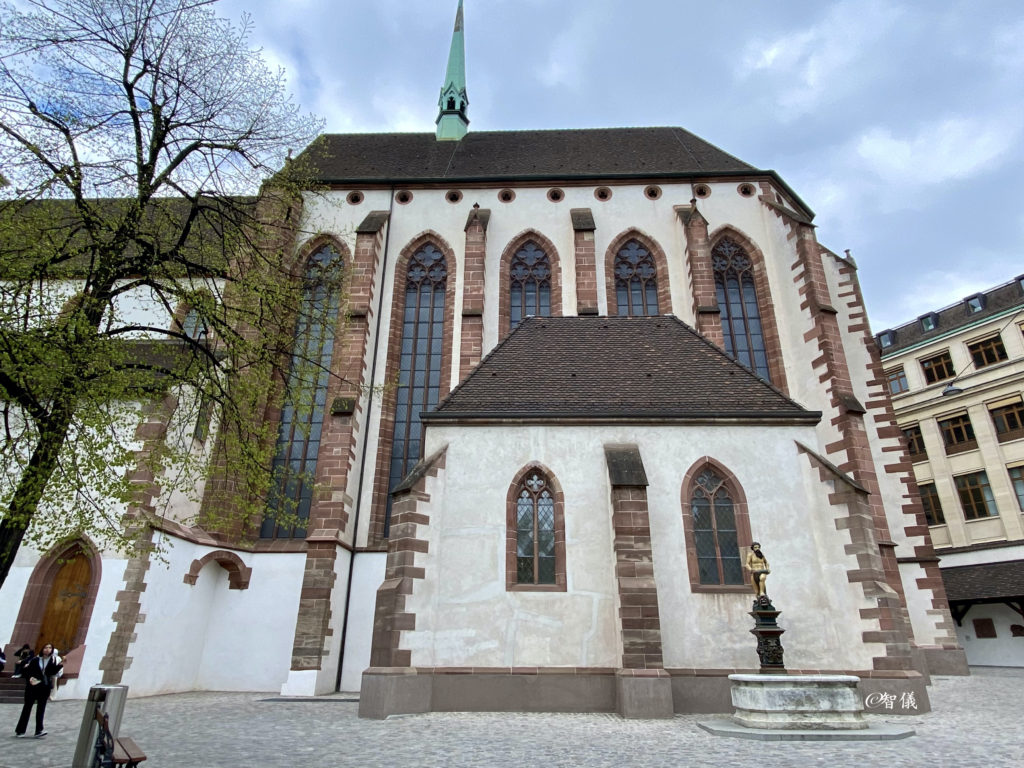 We arrived there just after 16.00. Since it's within the last hour of opening we entered free! Although all the displays are in German, I understand that a free electronic guide could be obtained at the Welcome Desk. As we only had limited time to look around, we were contented to just feast our eyes on the beautiful displays and architecture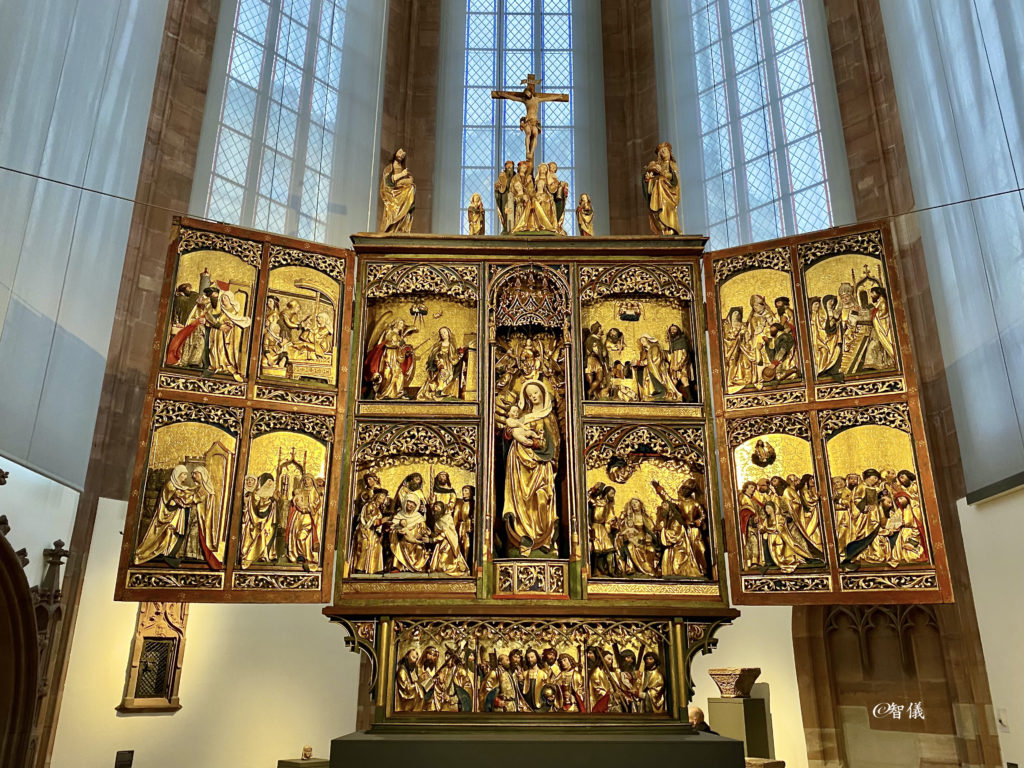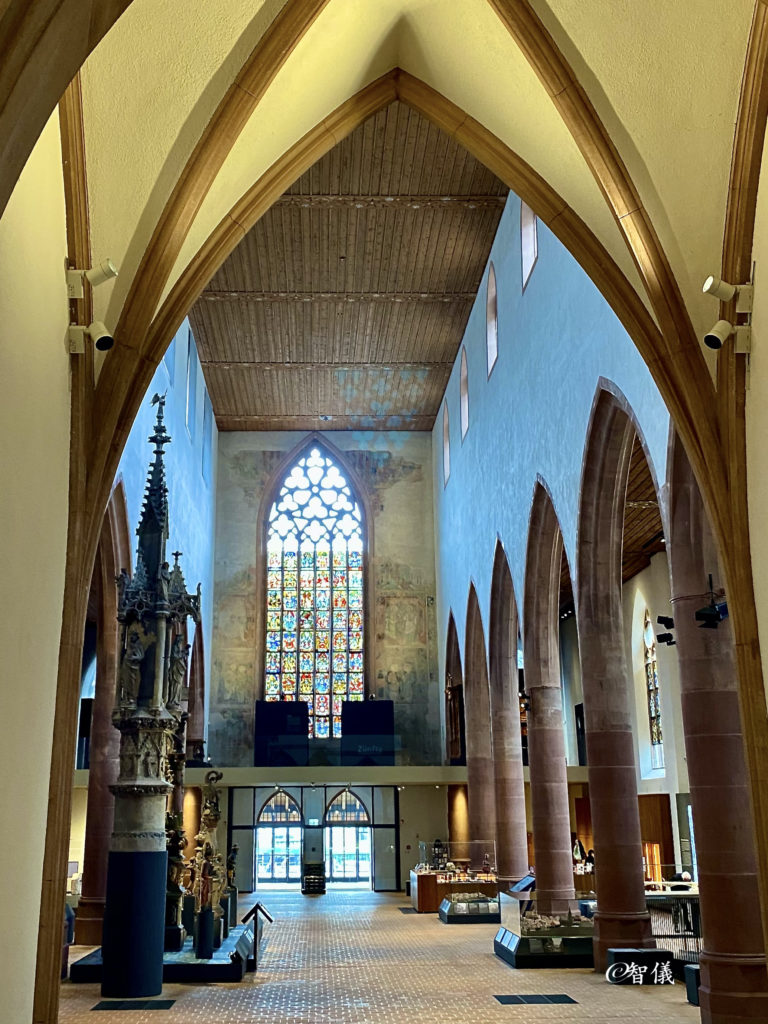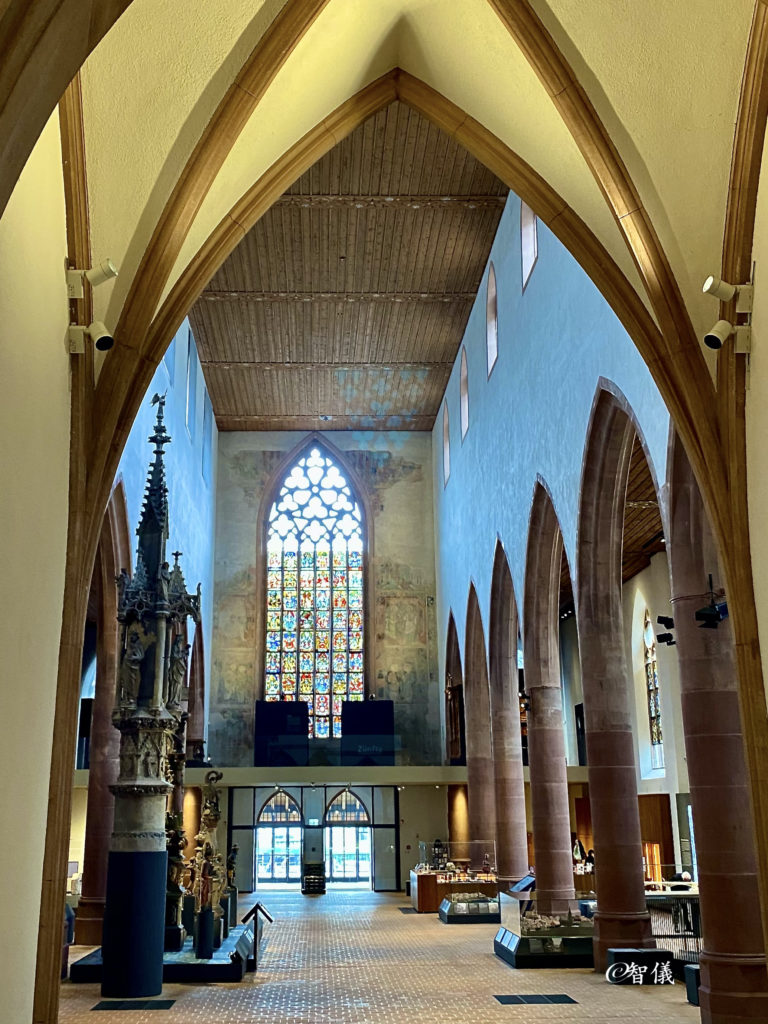 Tinguely Carnival Fountain
Near to the Historical Museum of Basel, there's this quirky fountain with moving sculptural machines. It was built in 1977 by the Swiss artist Jean Tinguely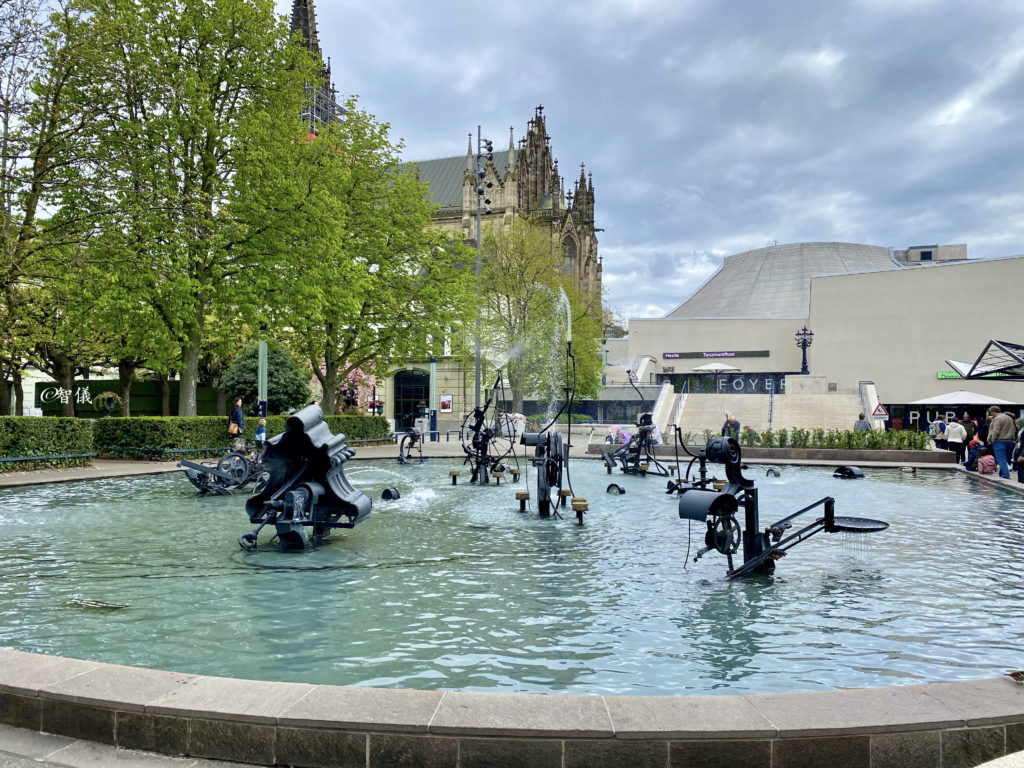 Mittlere Brücke (Middle Bridge)
This iconic stone bridge built in 1905 is a replica of the original bridge built in 1226! It does not only supply a scenic focus, but it's also a vantage point for admiring the scenery on the banks of The Rhine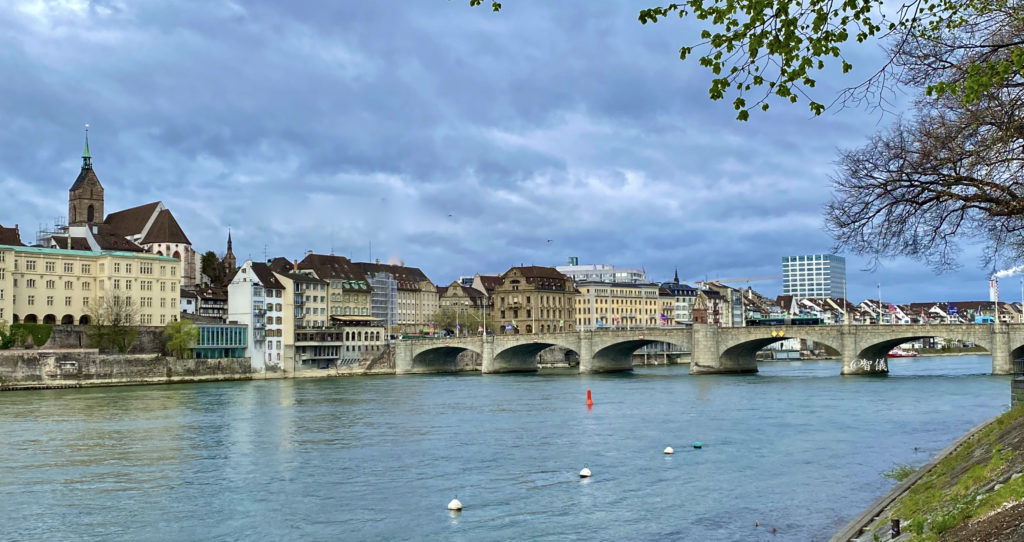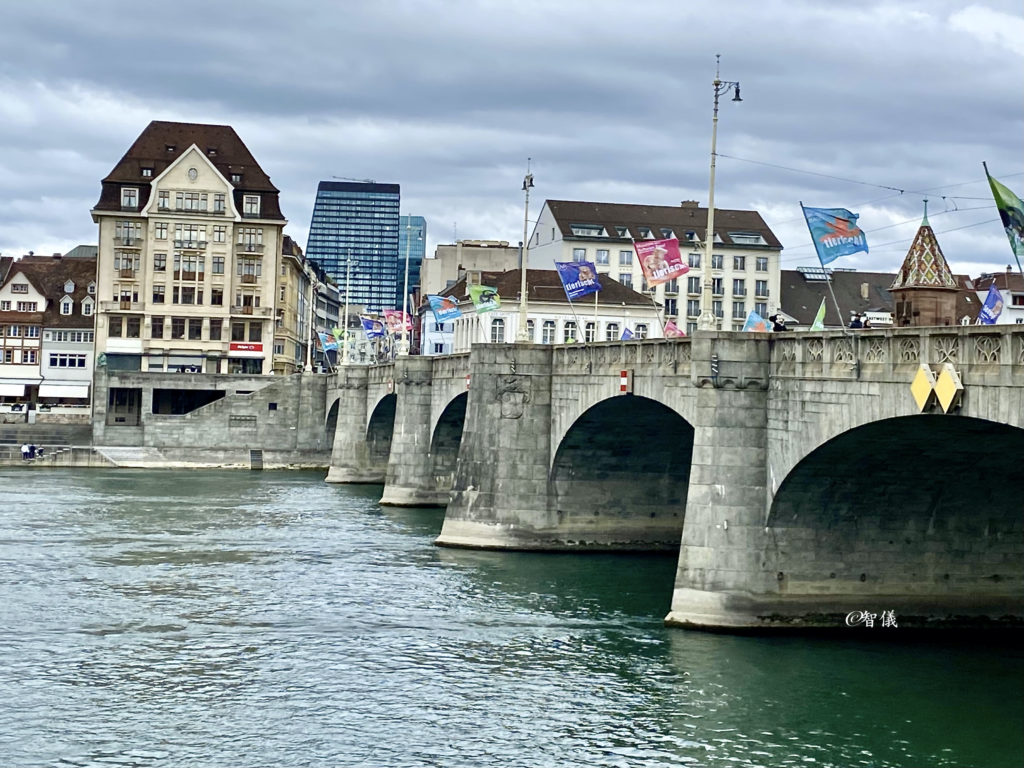 Käppelijoch on Mittlere Brücke
This small Gothic chapel on the bridge was once the scene of public punishments. Nowadays there's a public punishment of a different kind in the form of "love locks", although it has to be said that they're arranged in an artistic way!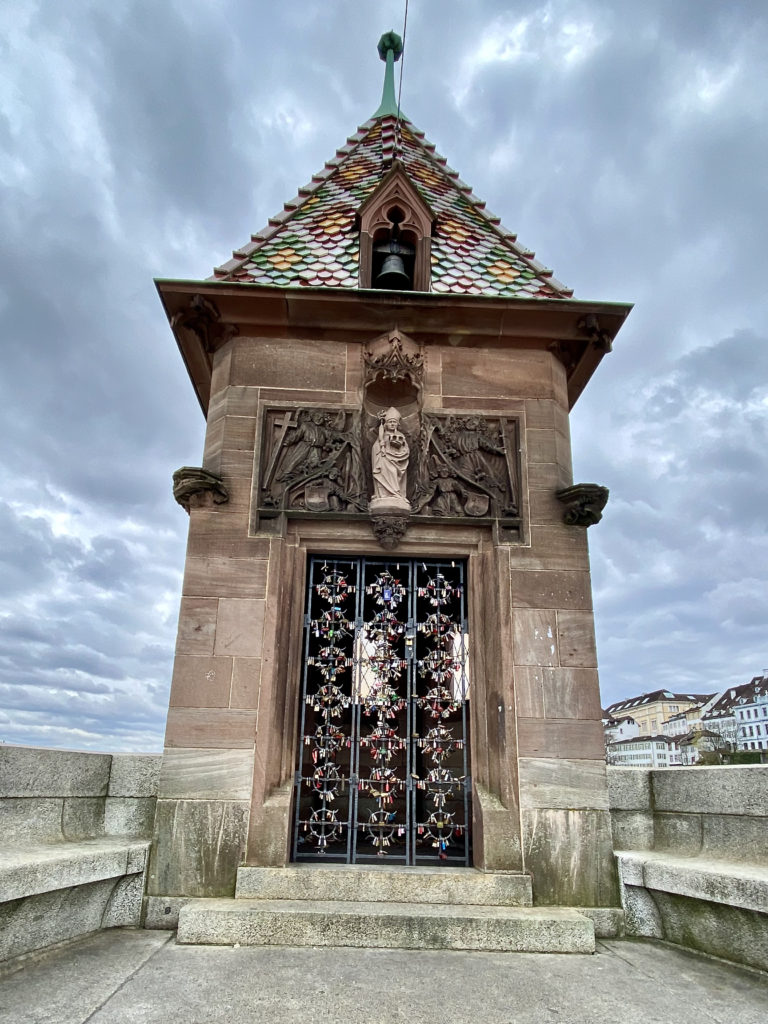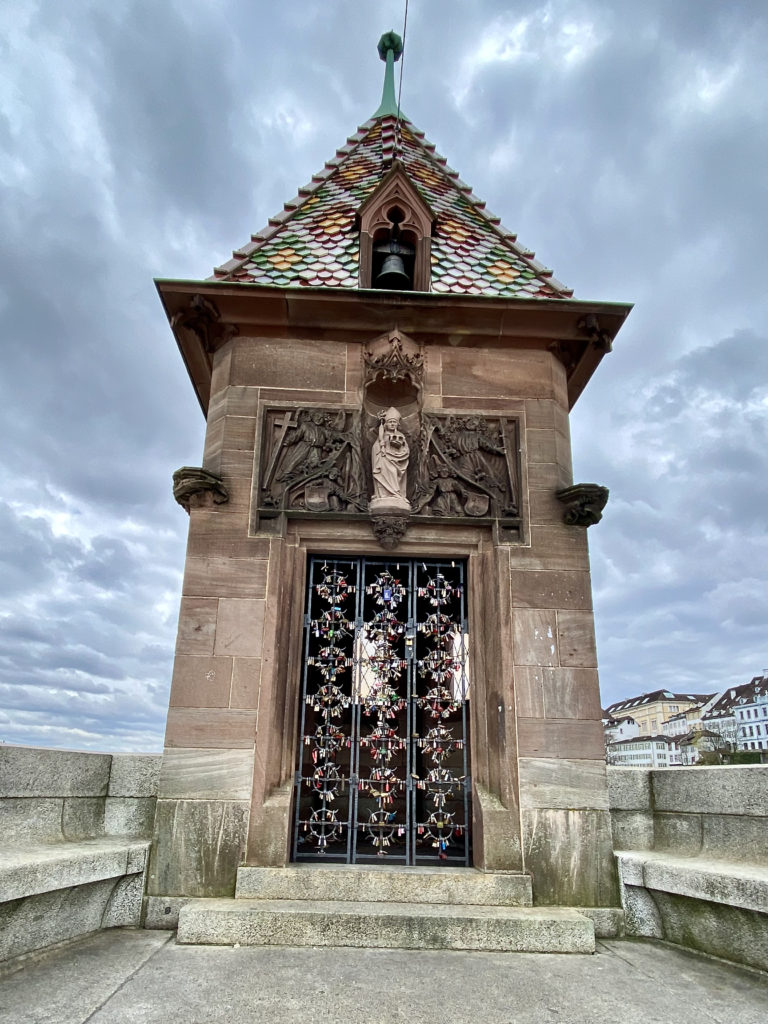 Scenic walk along Oberer Rheinweg (Upper Rhine path)
The following morning, on the advice of one of the hotel receptionists, we took the tram across the river and walked on the left bank along Oberer Rheinweg (Upper Rhine path). The walk was blissfully relaxing and the views were a remarkable visual experience!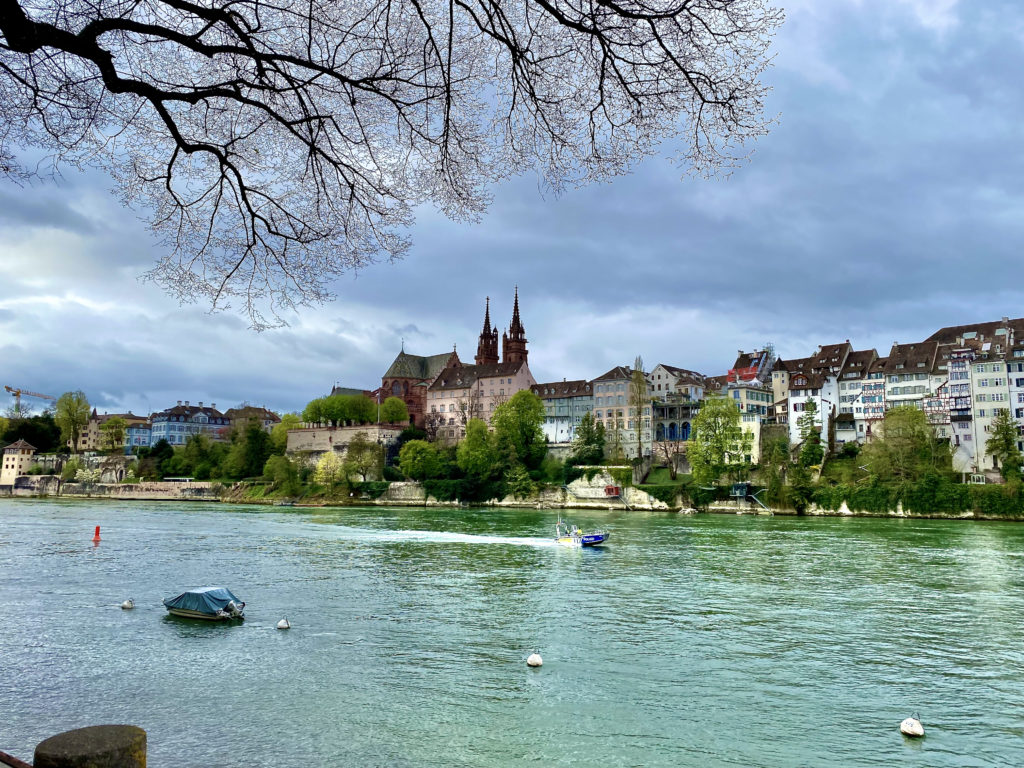 We were to take the ferry across to the other side of the river to walk up the steps to Basler Münster (Basel Minster). However we just missed the ferry (Münster Fähre) so we decided to walk onto Wettsteinbrücke to take in more pleasant views, especially of Basler Münster from a different angle.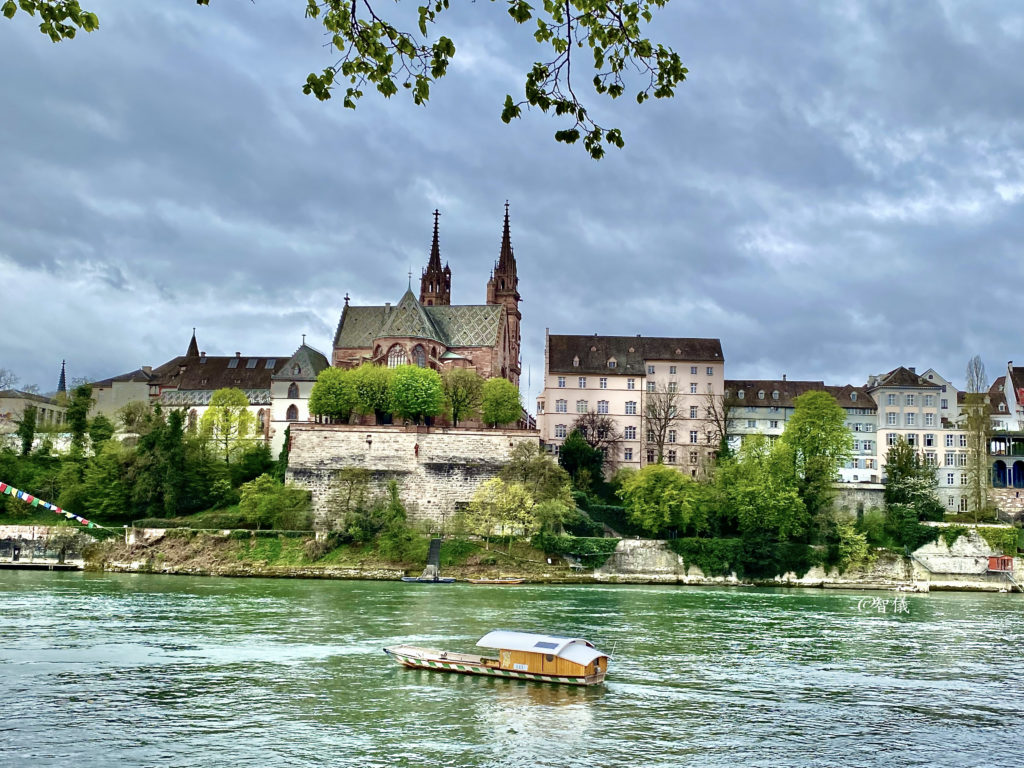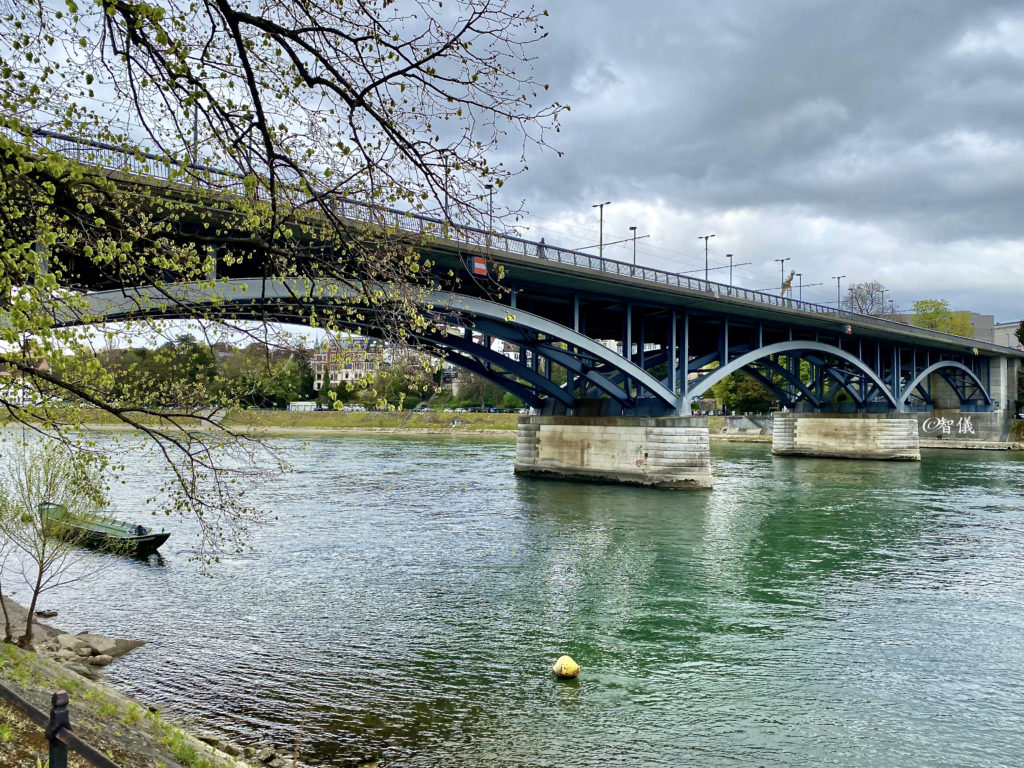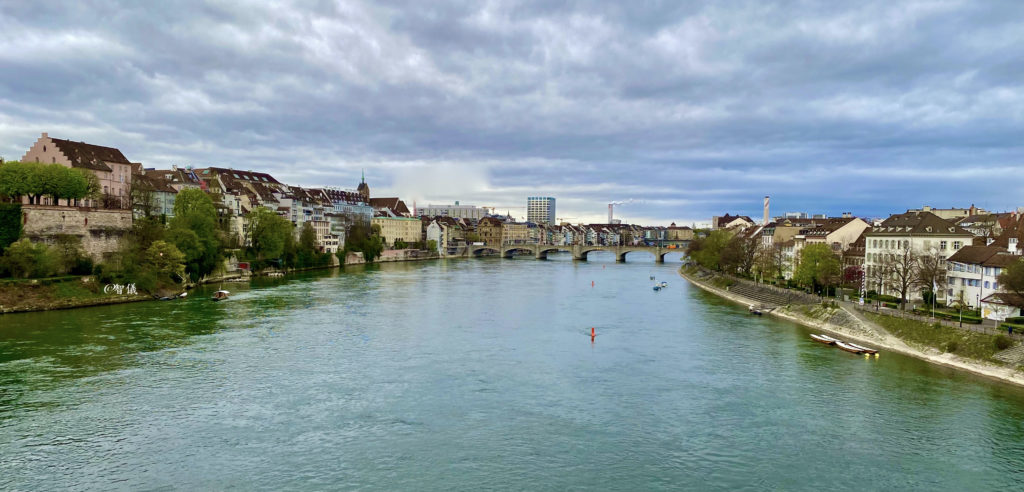 Basler Münster (Basel Minster)
Basler Münster (Basel Minster) is one of the most famous landmarks on Basel's tourist trails. The colourful roof tiles of the inner court and The Pfalz viewing terrace overlooking the Rhine are unmissable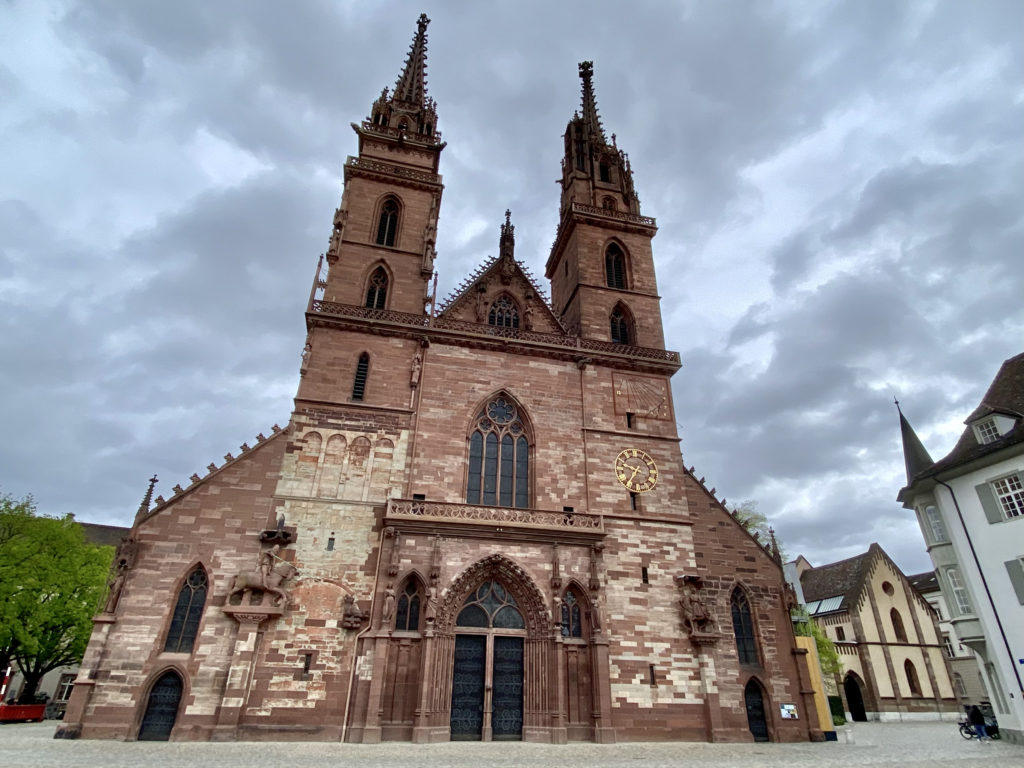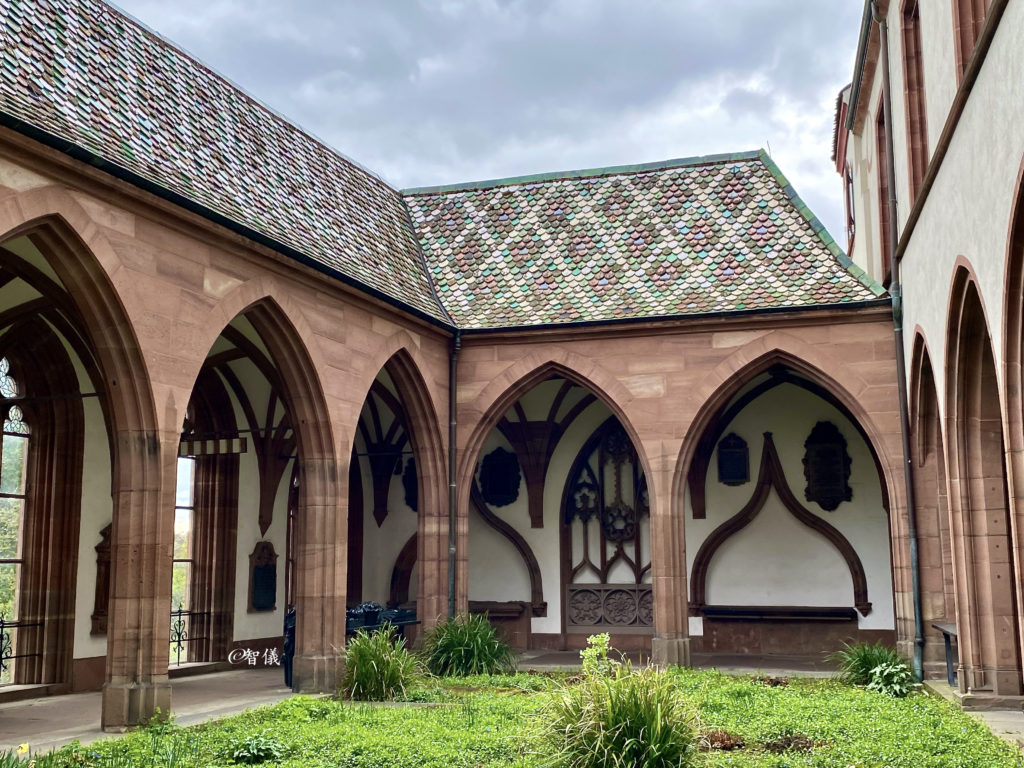 Through the inner court to the viewing terrace, the magnificent views of Basel unfolded!

Münsterplatz
Münsterplatz is wrapped round by stately buildings on all sides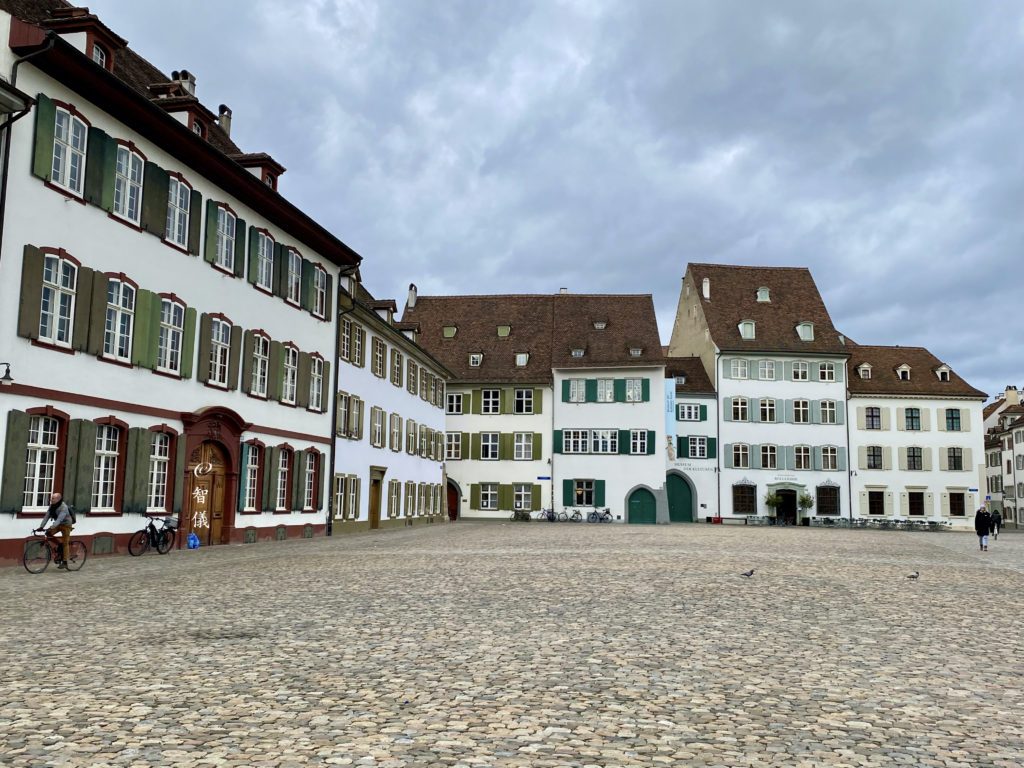 EuroAirport Basel Skyview Lounge
We left Basel for Colmar (France) and Bern (http://34.243.138.103/?p=11185). On our return to Basel for the flight home, we had another chance to sample Basel's hospitality to tourists! This time it was the airy and spacious Skyview Lounge at the airport. It's not so much the refreshment but the setting and ambiance that made coping an hour's wait seem like minutes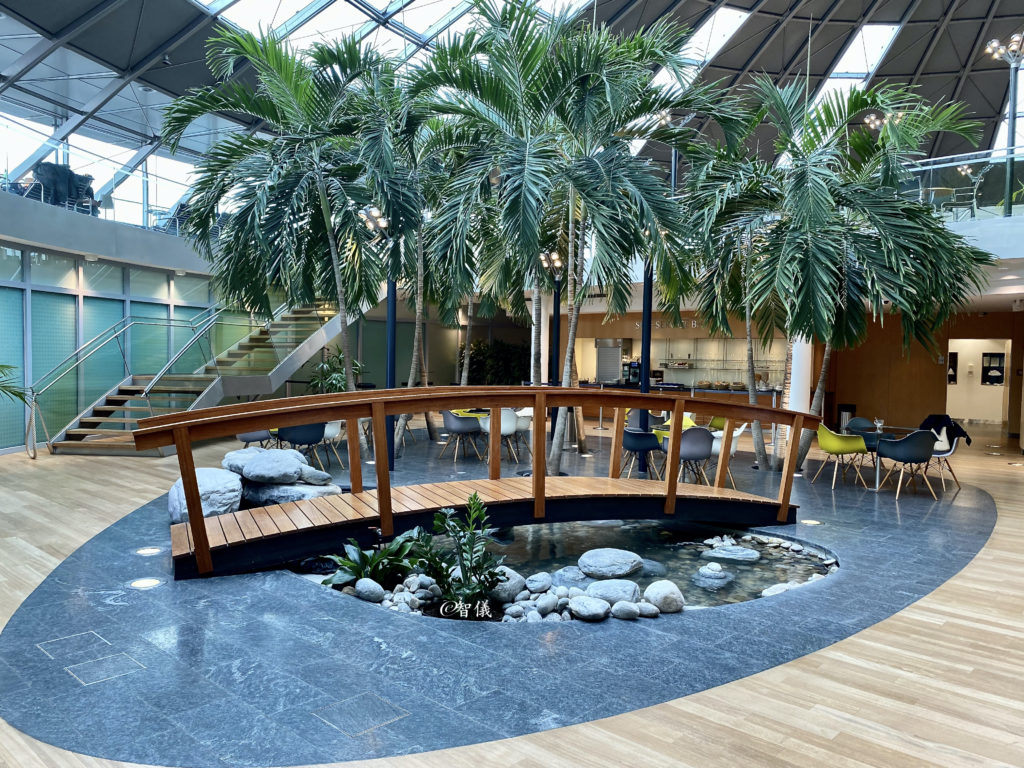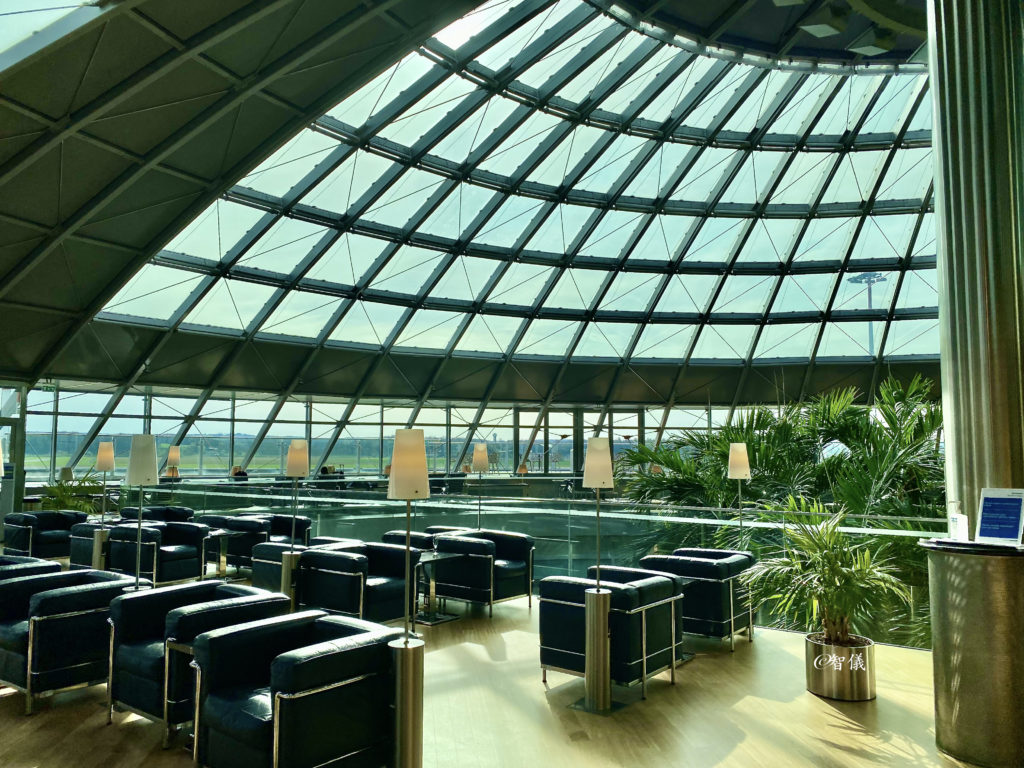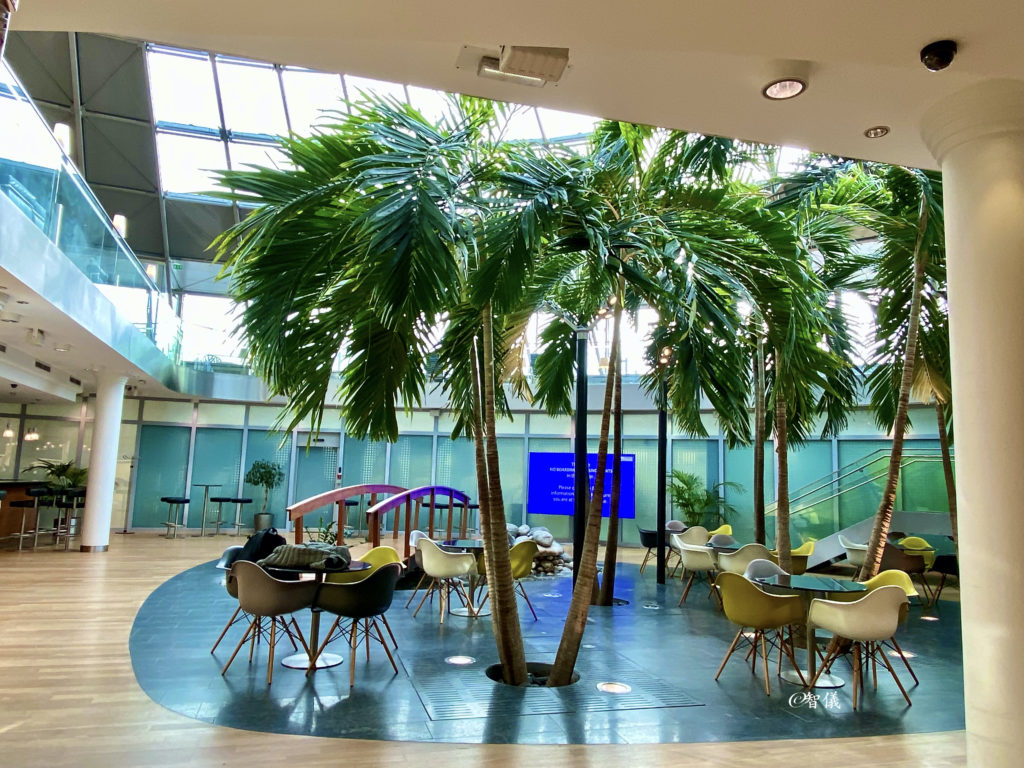 Finally, I am so pleased to be able to add to my fridge magnet collection. Here is the first of three on my BBC (Basel, Bern Colmar) trip!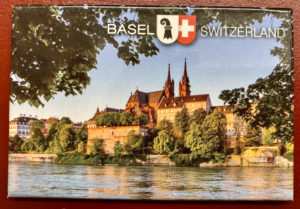 And here I was in the pictures!