While visiting Cologne recently I was curious to see Bonn which is less than 30 km away. After all, Bonn was the capital of former West Germany! One day was not really enough to explore this charming city so for this trip we concentrated on Bonn-Zentrum where most of the sights are located.
Marktplatz (Market Square)
As soon as we emerged from the car park we were slap bang in the middle of Marktplatz! It's a large square dominated by Marktfontaine in the middle and surrounded by a mixture of period and more modern buildings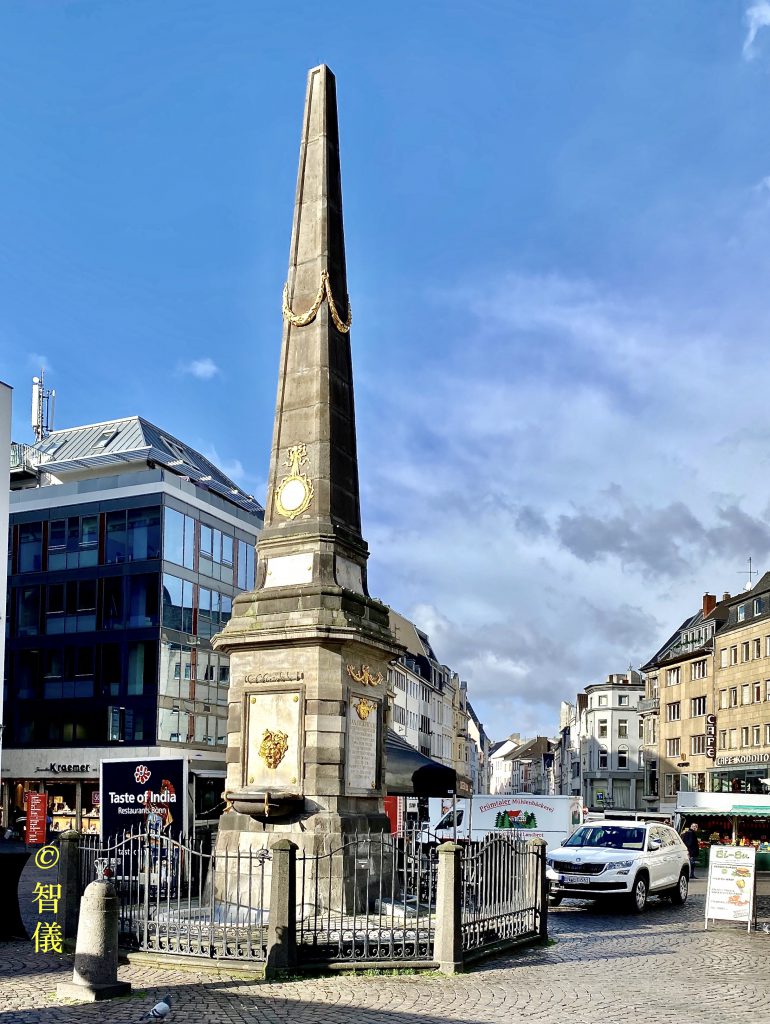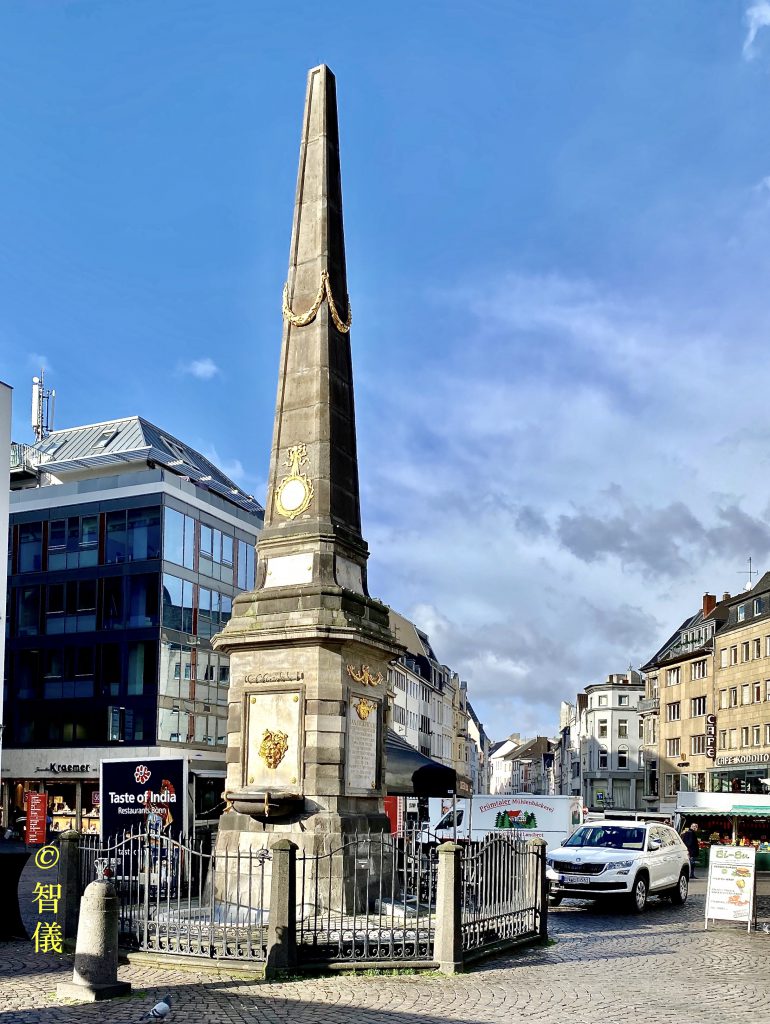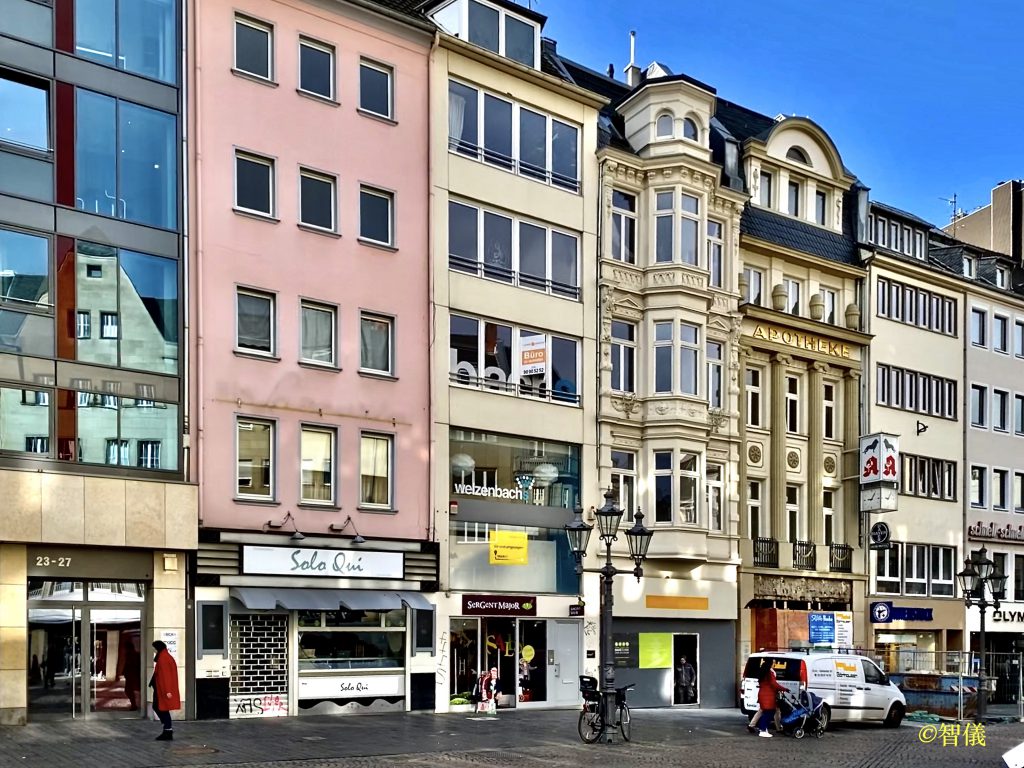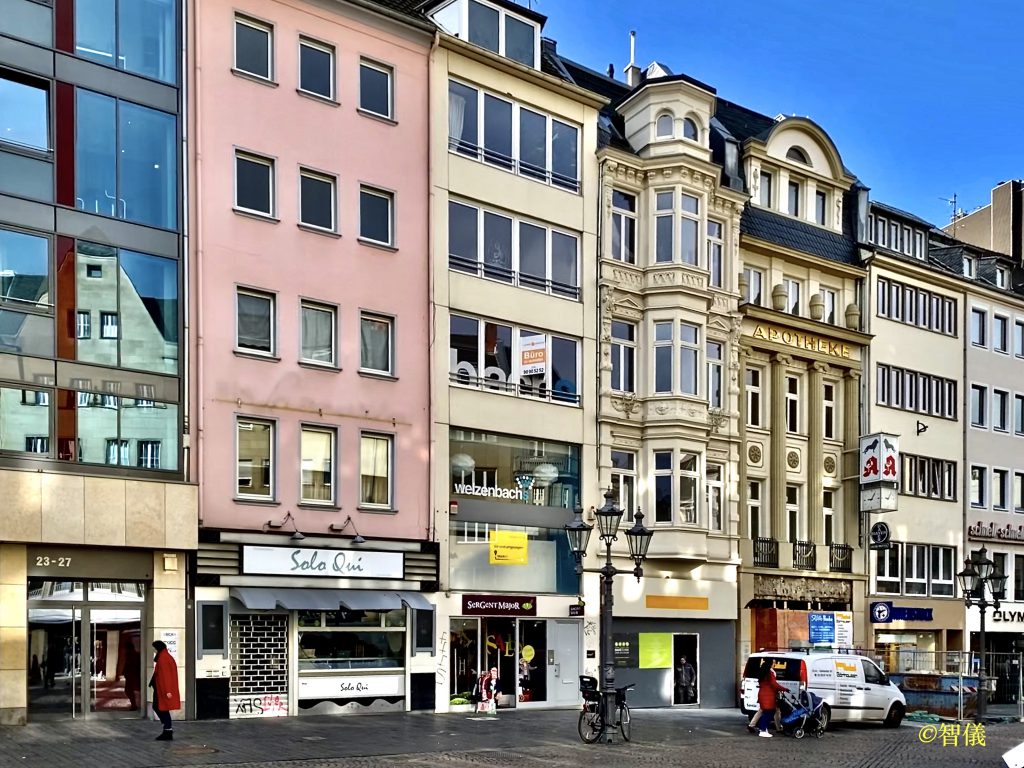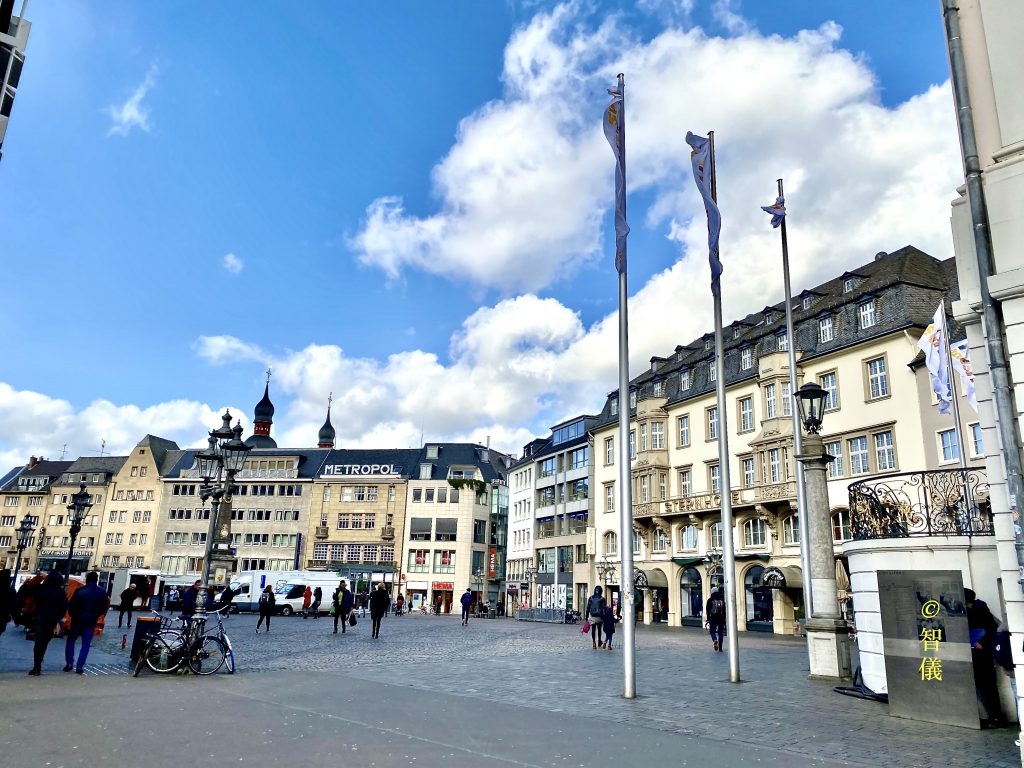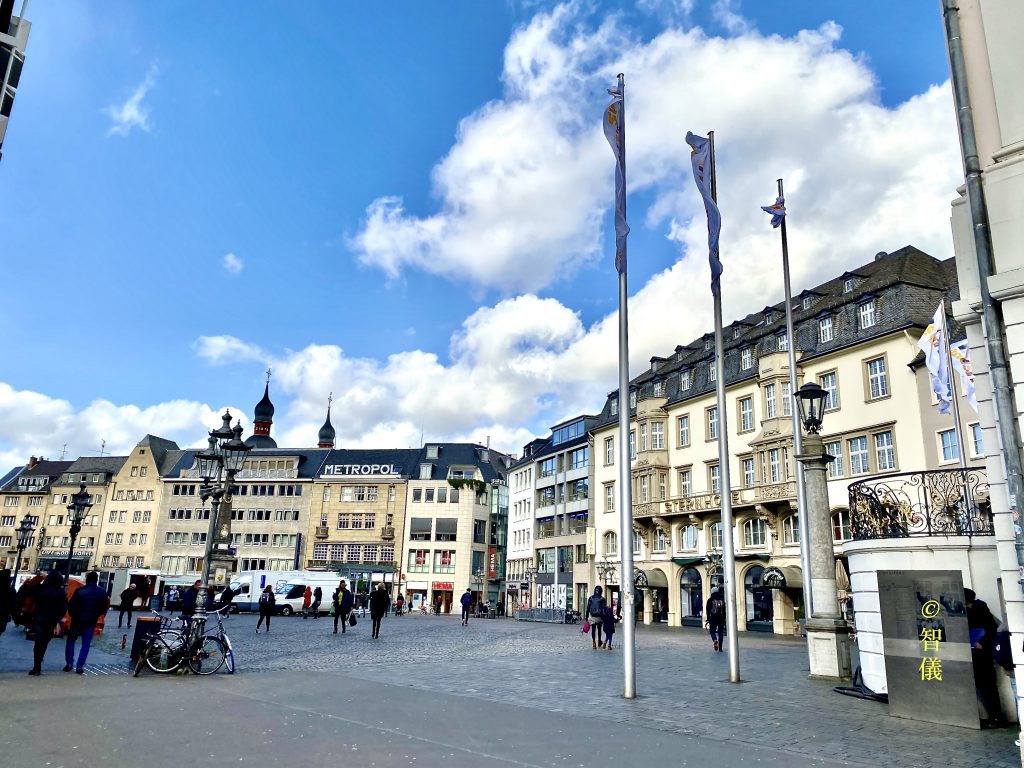 Altes Rathaus (Old Town Hall)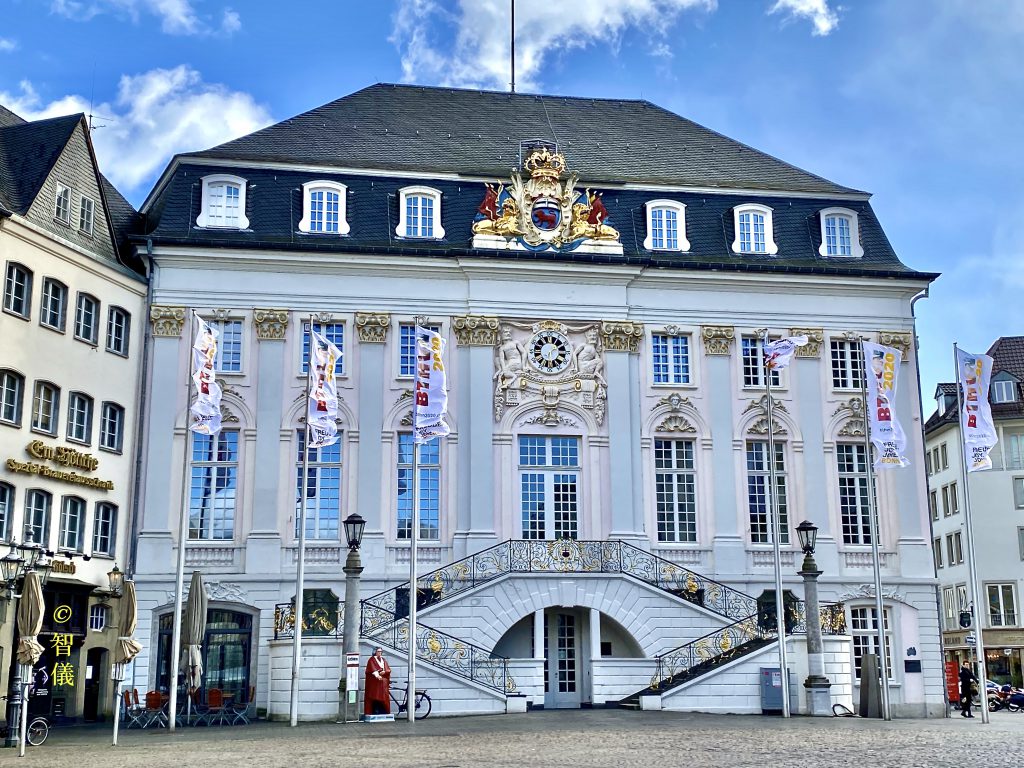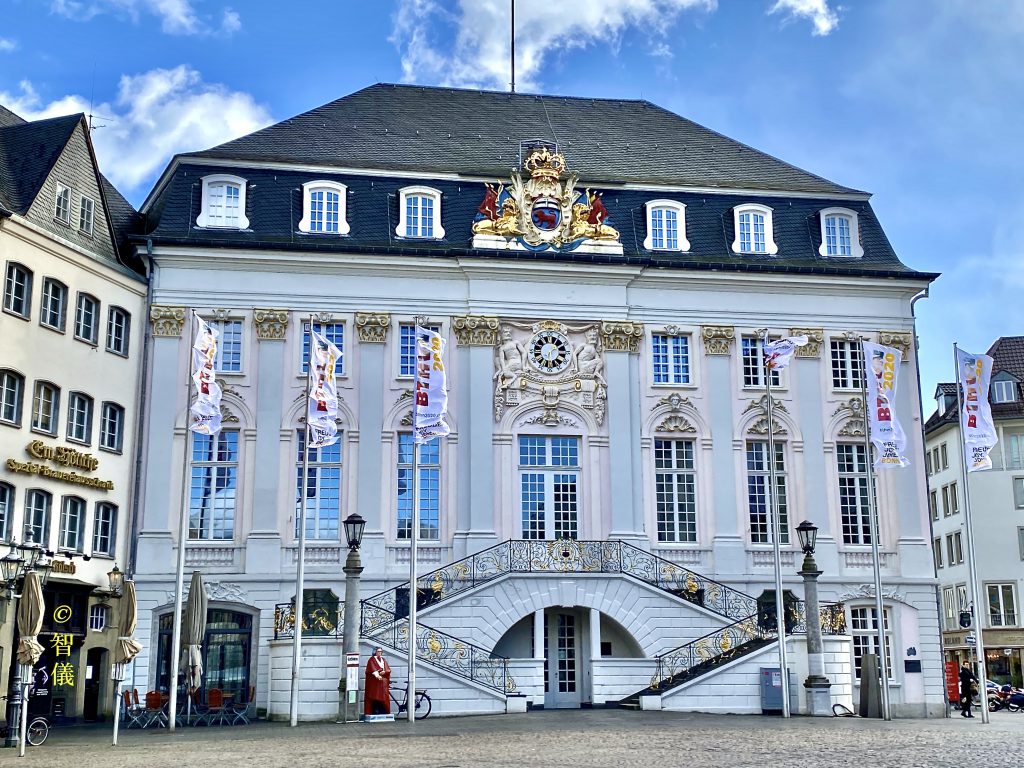 As soon as I spotted Atles Rathaus I headed straight for it like a guided missile! With its ornate façade and the twin staircase in front, this exquisite building made me gasp with admiration at first sight!
No wonder that in the West German days, many famous foreign dignitaries were received here during state visits. I could just see it now – the likes of John F. Kennedy walked up the stairs, turned round to wave at the cheering crowds below before entering through the French doors!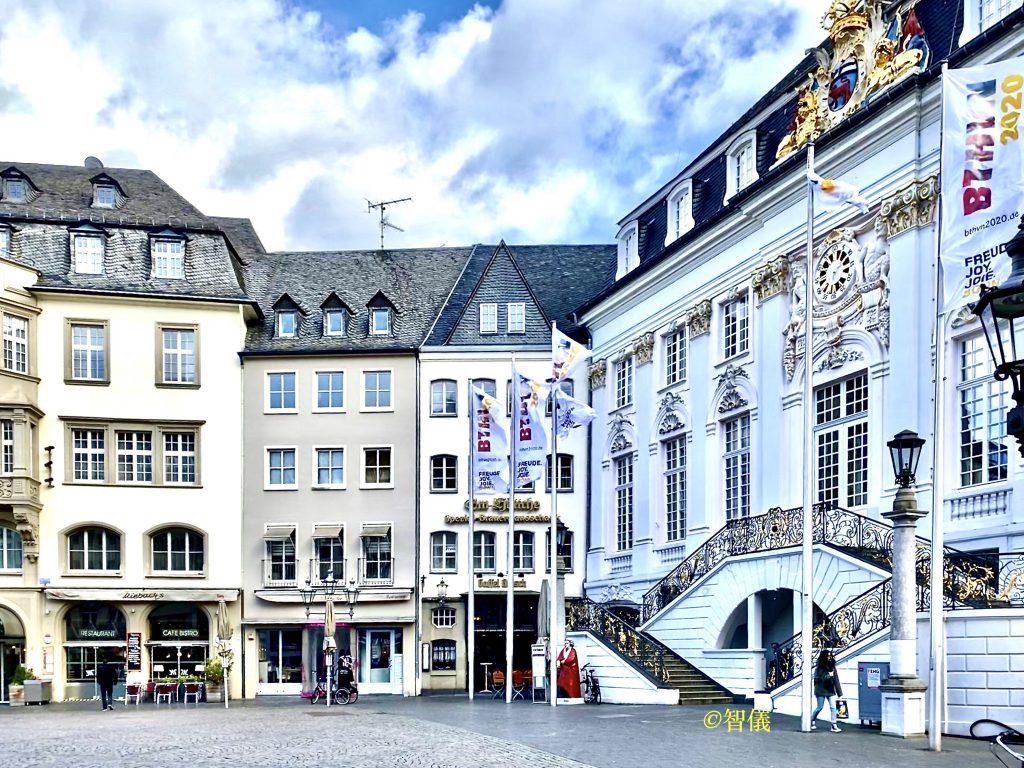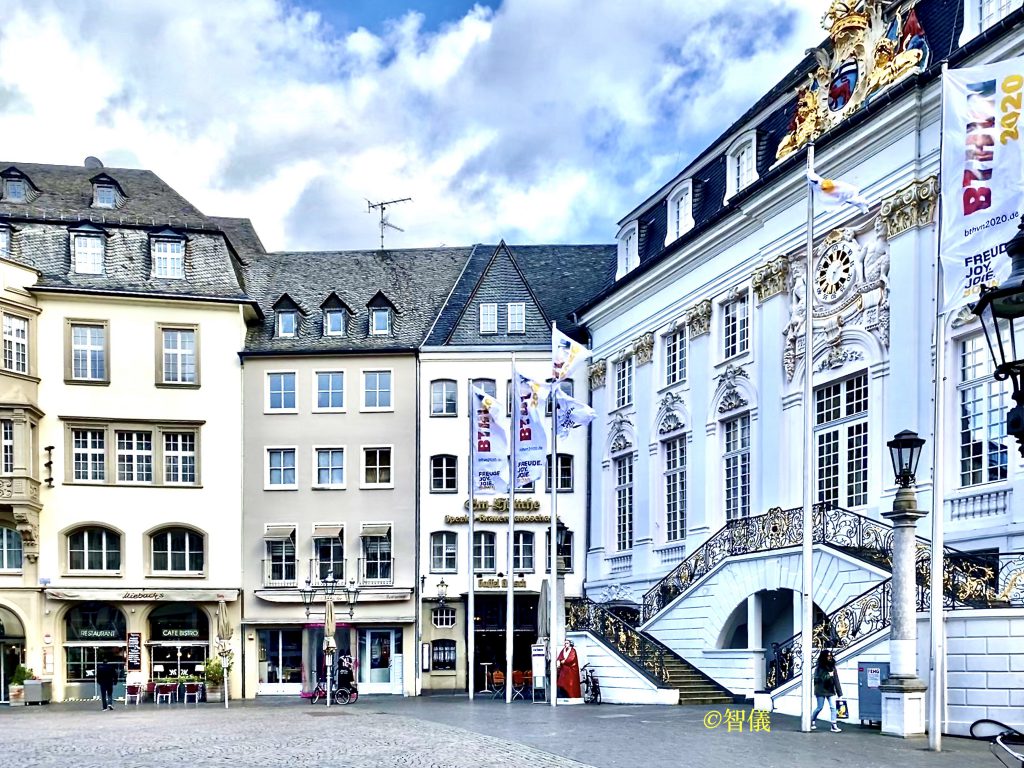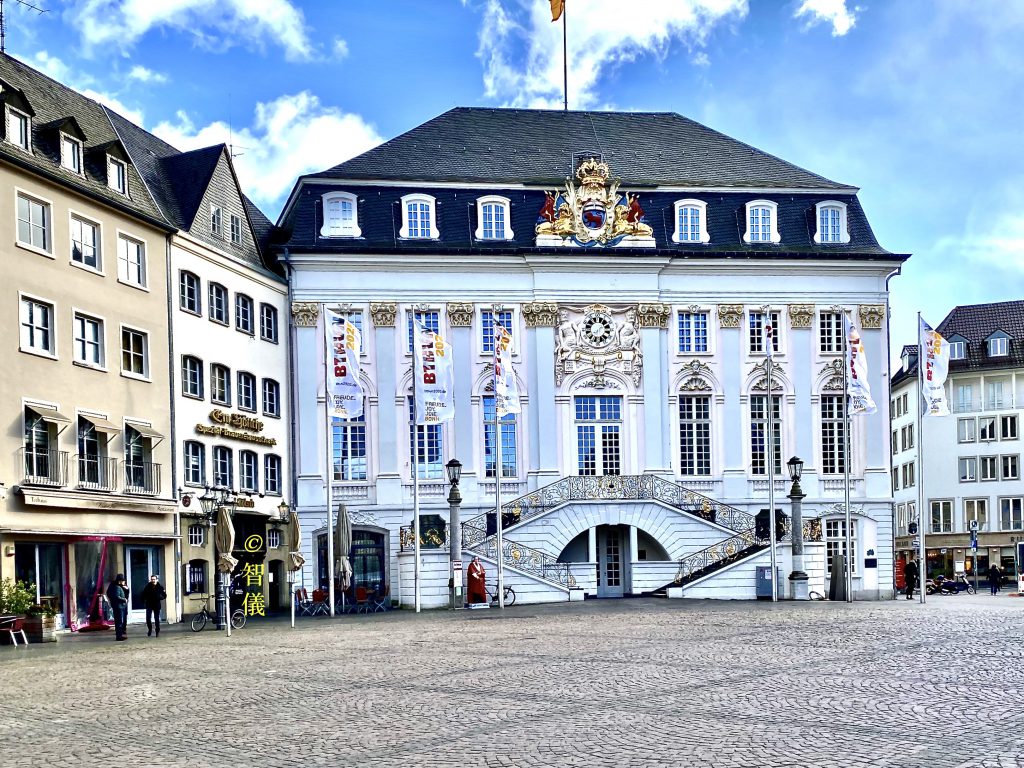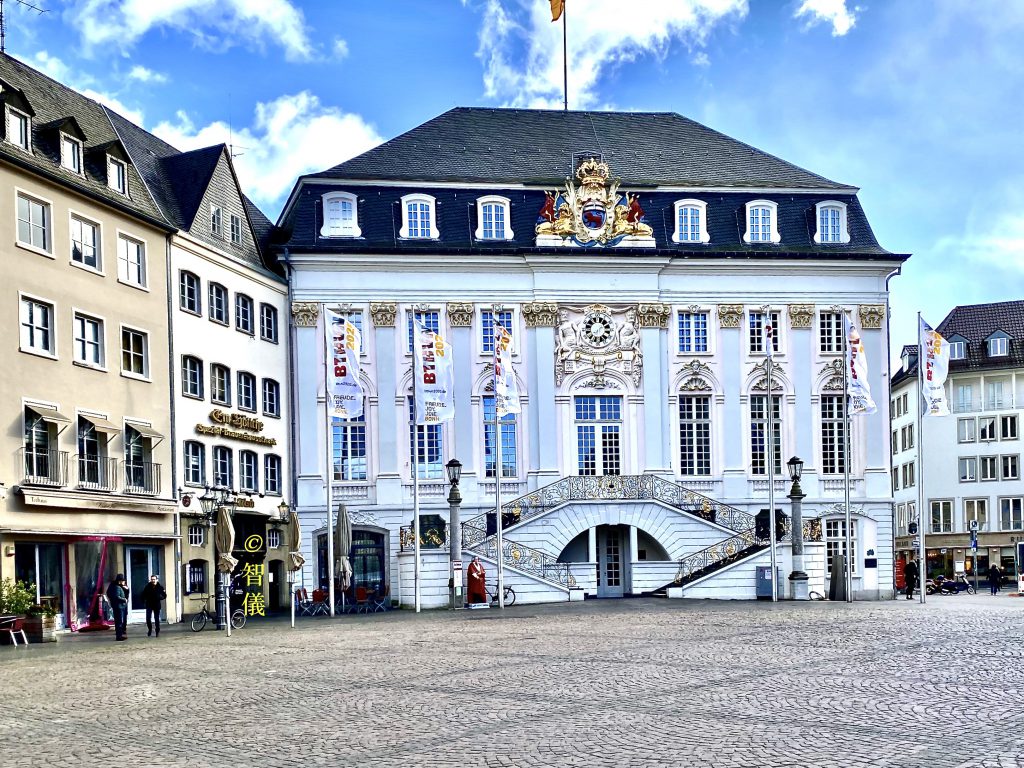 Mean Average sculpture
On our way to Münsterplatz I came across this intriguing sculpture by English sculptor Anthony Cragg on Remigiusplatz. I don't pretend to understand what it's all about, but it's rather striking! 🤷🏻‍♀️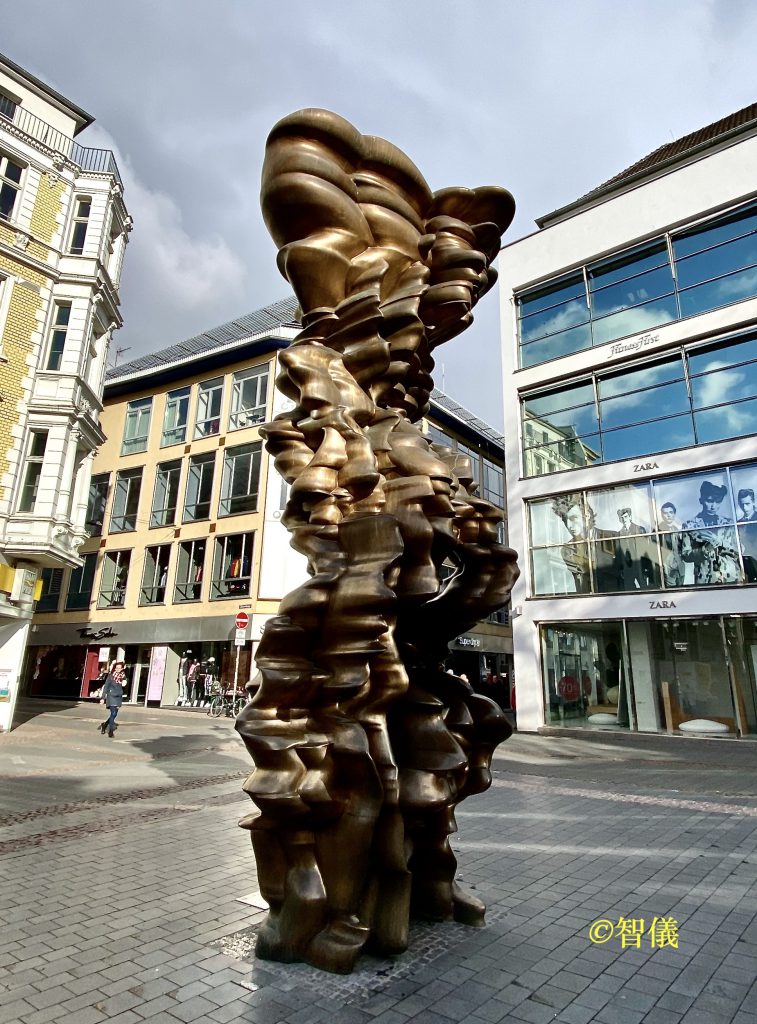 Münsterplatz (Minster Square)
This is one of the three largest squares in Bonn's pedestrian zone with notable tourist attractions – Bonn Minster, the Beethoven Monument and Hauptpost amongst other historical buildings housing several department stores
Bonner Münster (Bonn Minster)
Unfortunately this Catholic church and symbol of the city is boarded up for renovations and is expected to remain closed until the end of 2020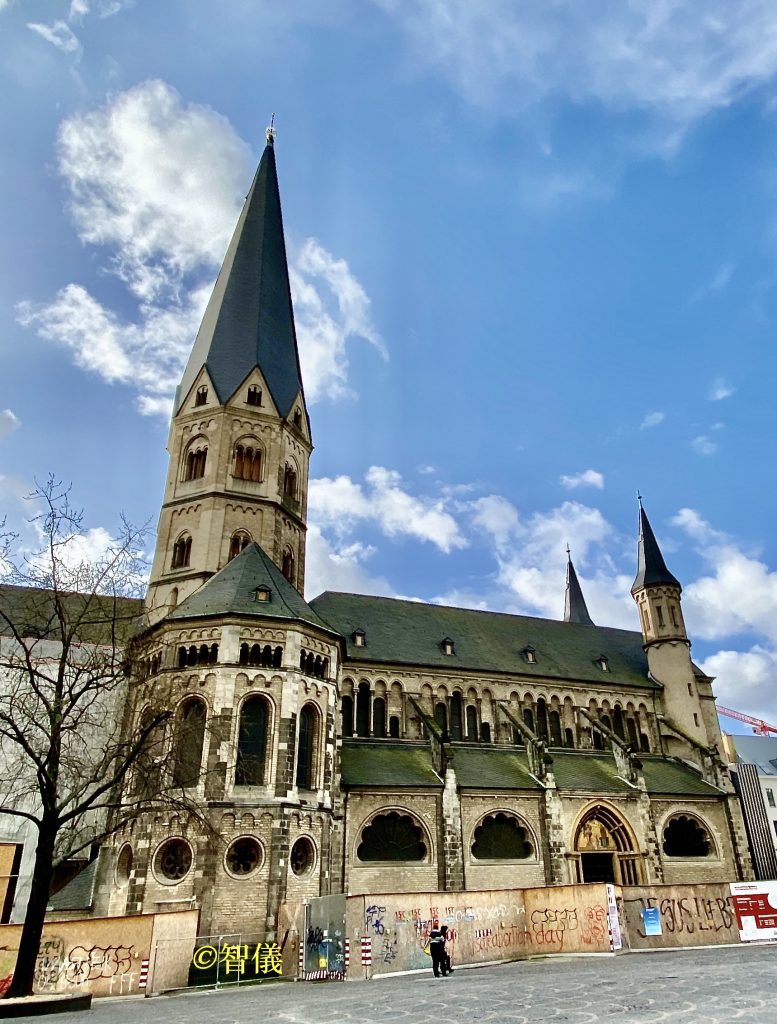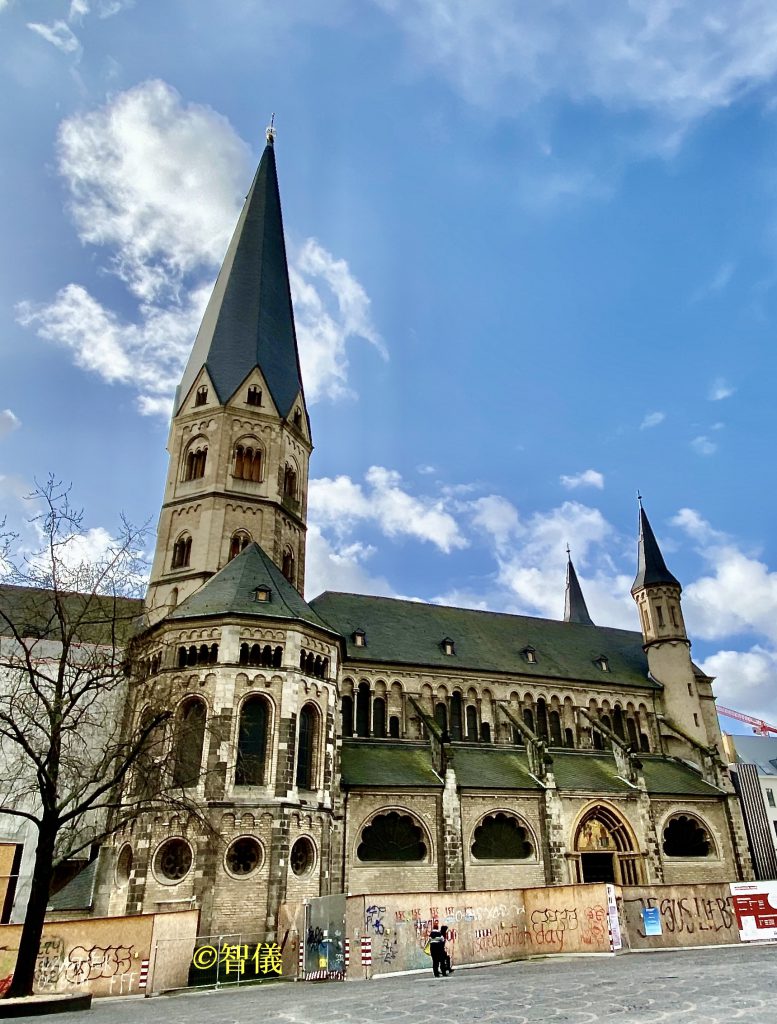 Beethoven Monument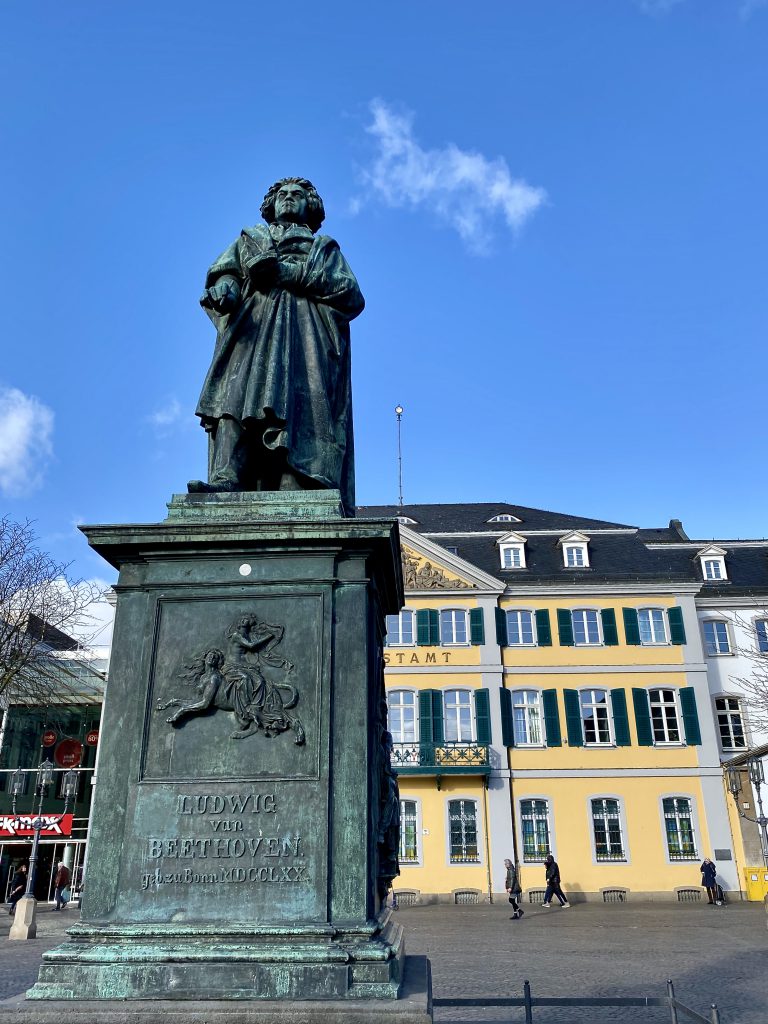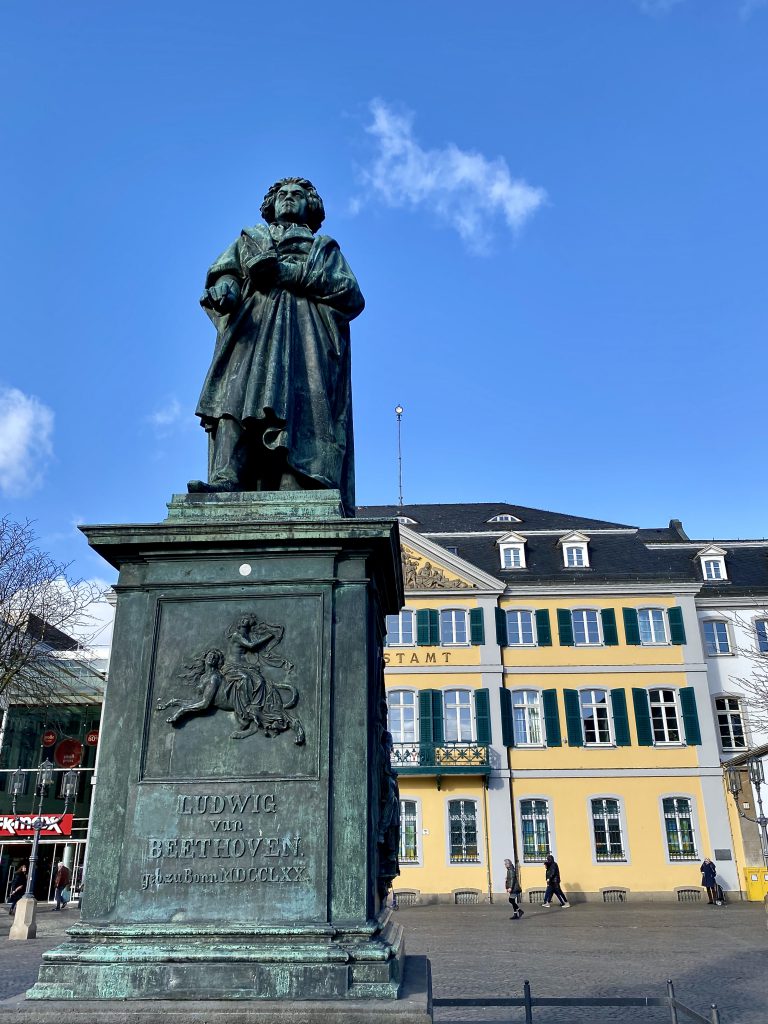 Hauptpost
Behind the Beethoven Monument stands the imposing Hauptpost, built in the 1750's. It was the main post office until 2008. The cheerful yellow building provides a elegant background for the Beethoven Monument.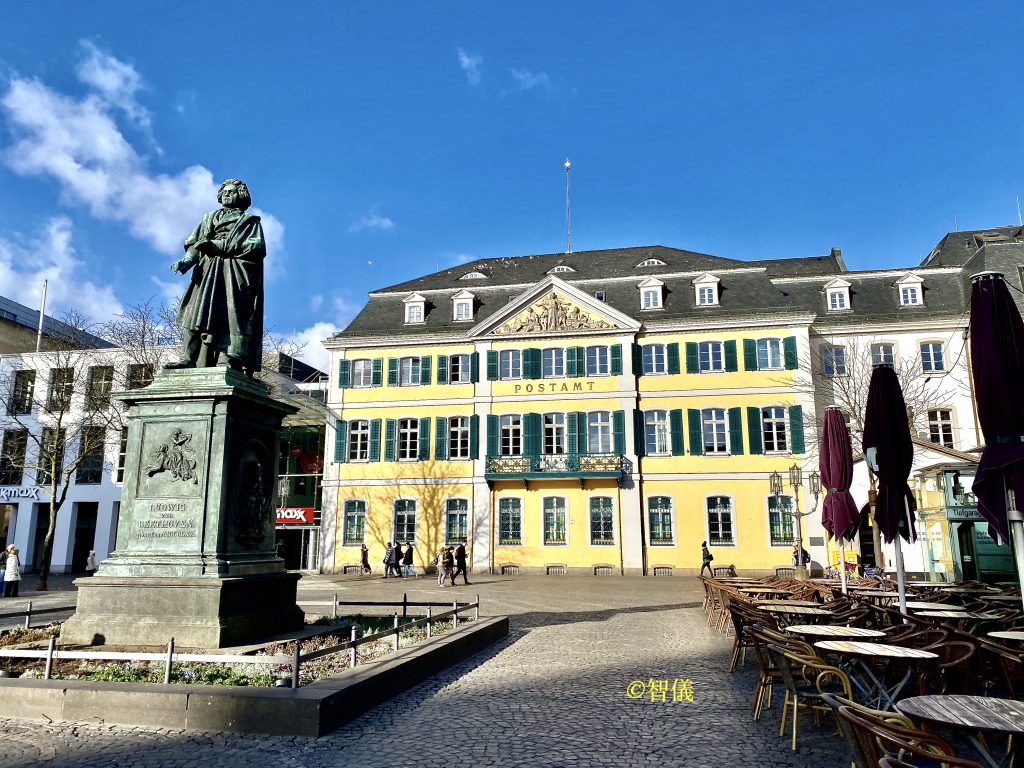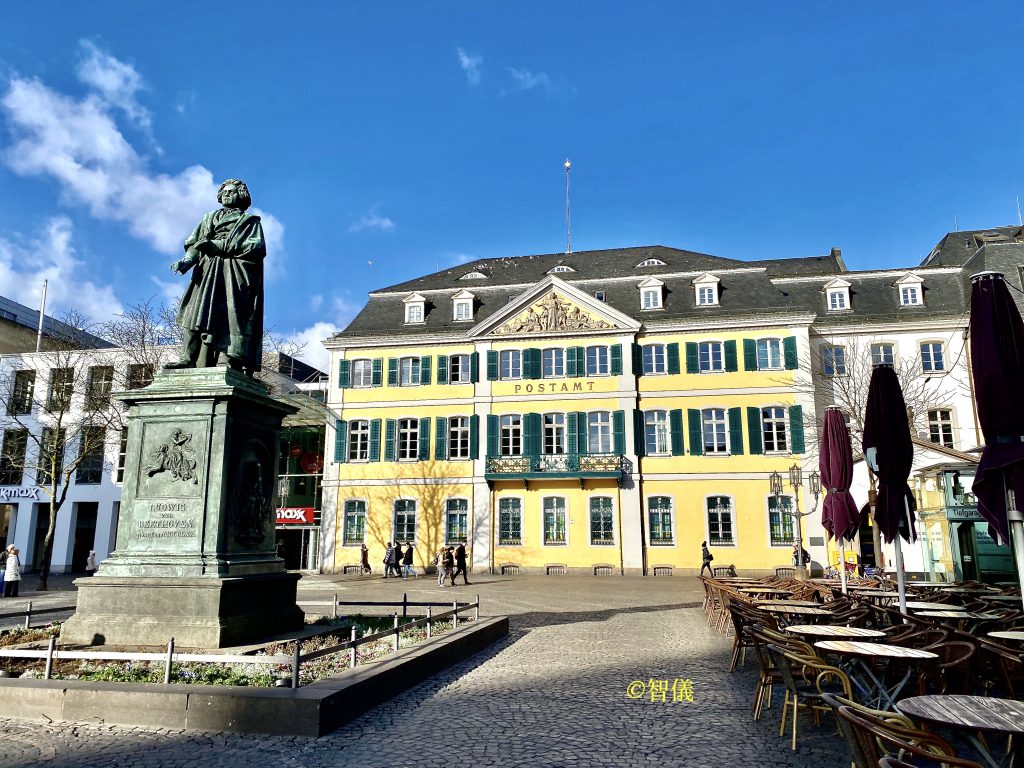 Café MIDI Bonn
Café MIDI Bonn commands a favourable position in Münsterplatz, being right next to the Beethoven Monument. On a warm sunny day it would have been great sitting outdoors with a drink while watching the world goes by. But in the middle of winter we sensibly opted for a table indoors, especially when the sky began to look threatening.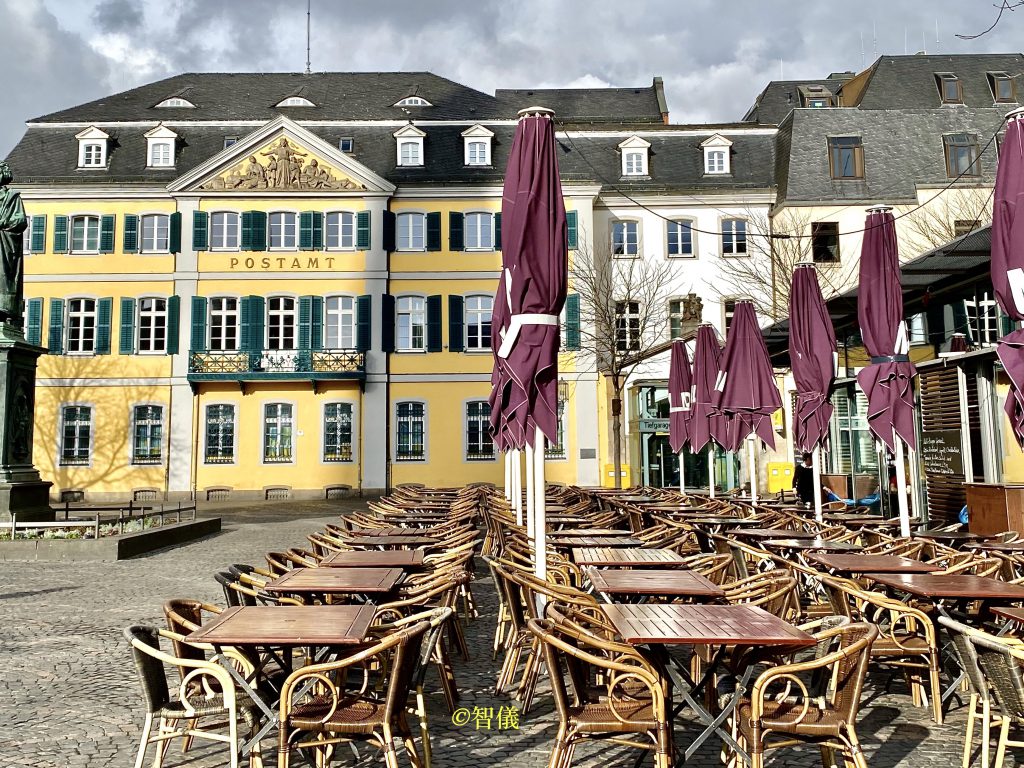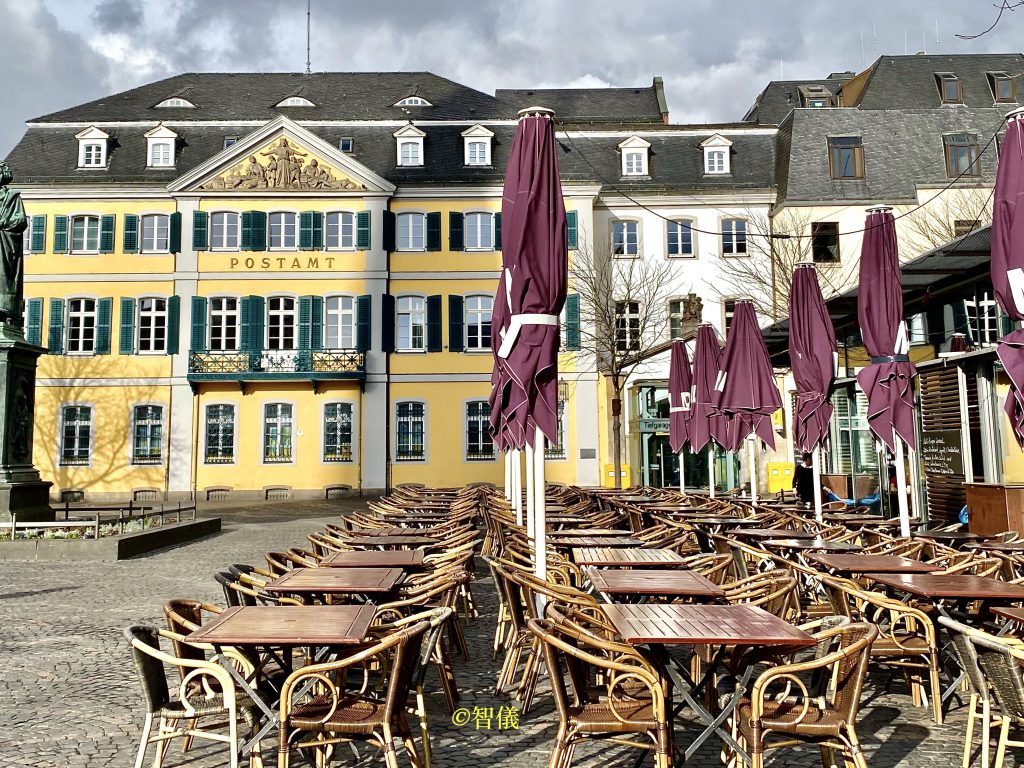 Altes Stadthaus
The stylish Altes Stadthaus is a former administration building which has been renovated and converted as Haus der Bildung (House of Education)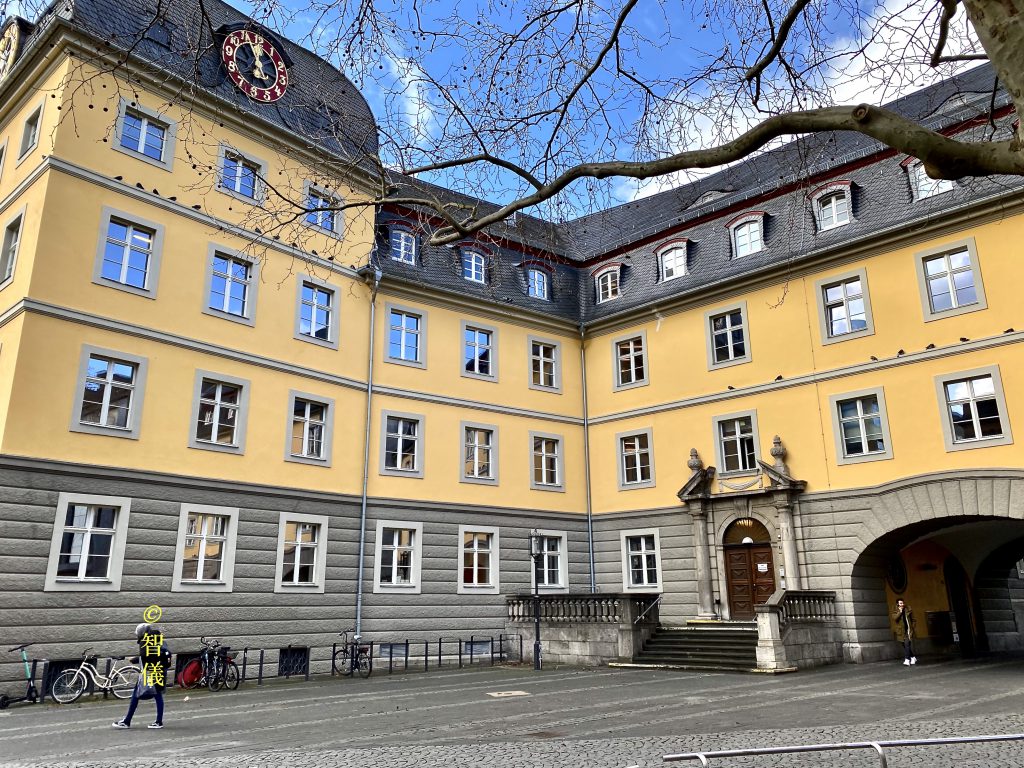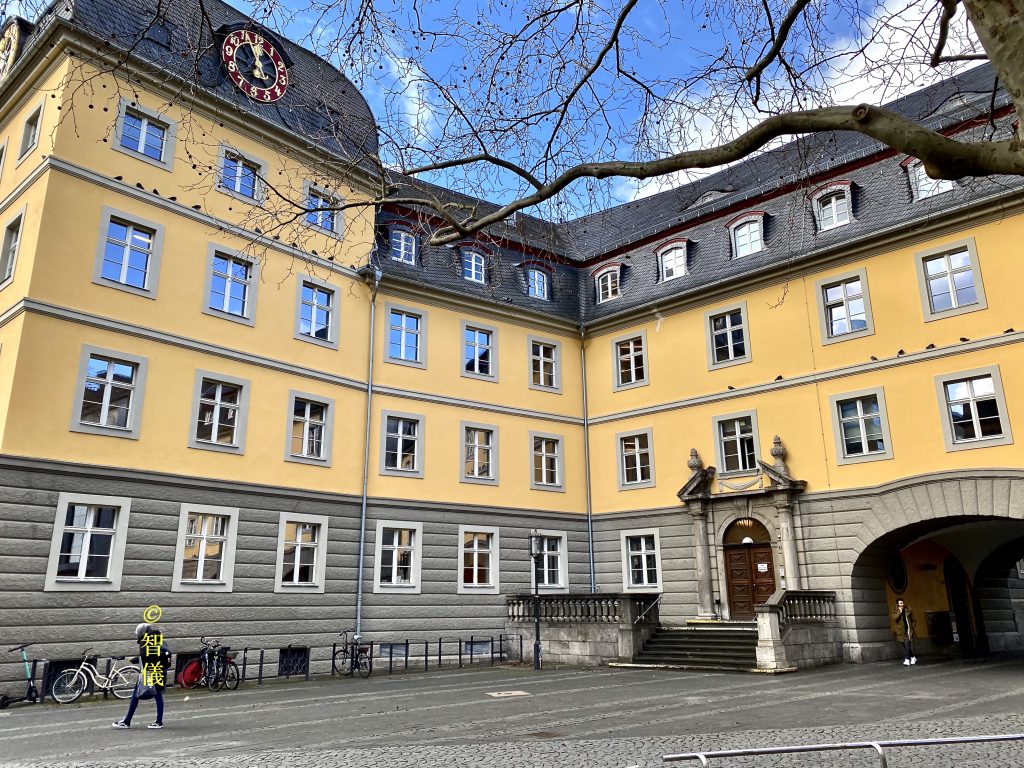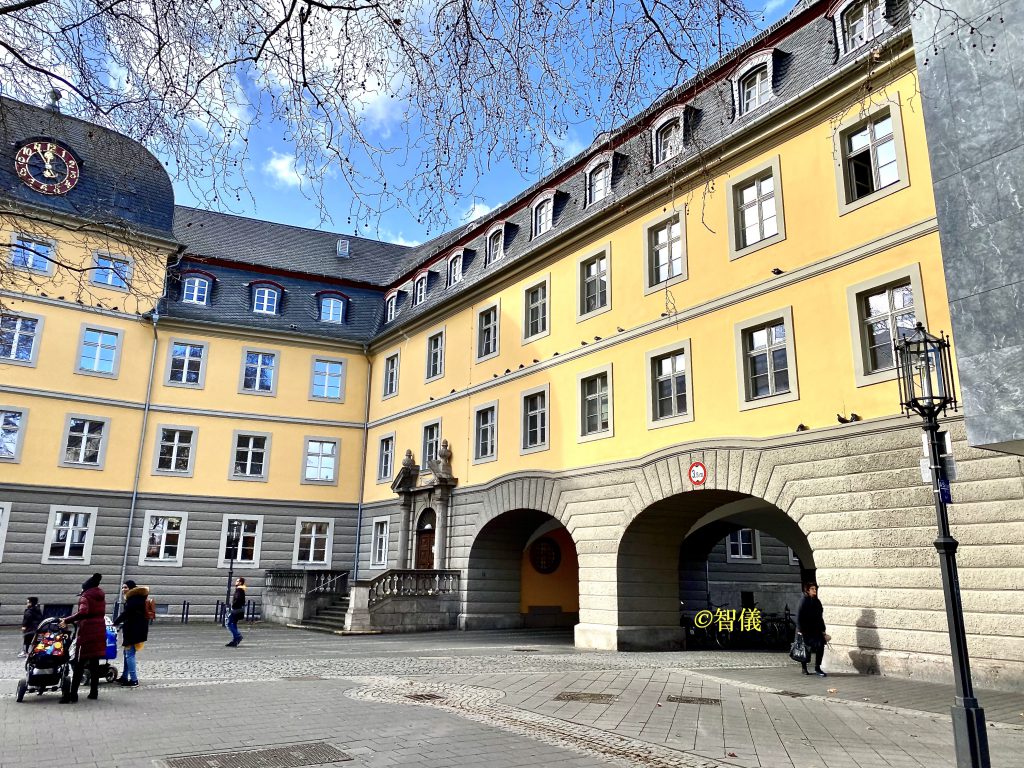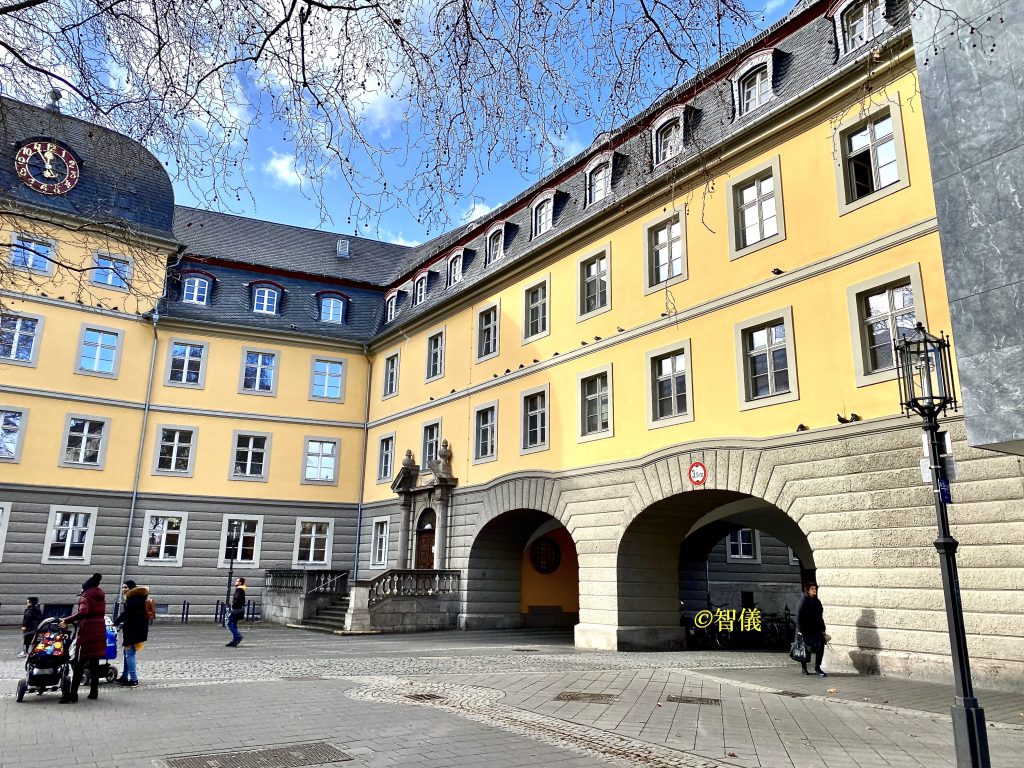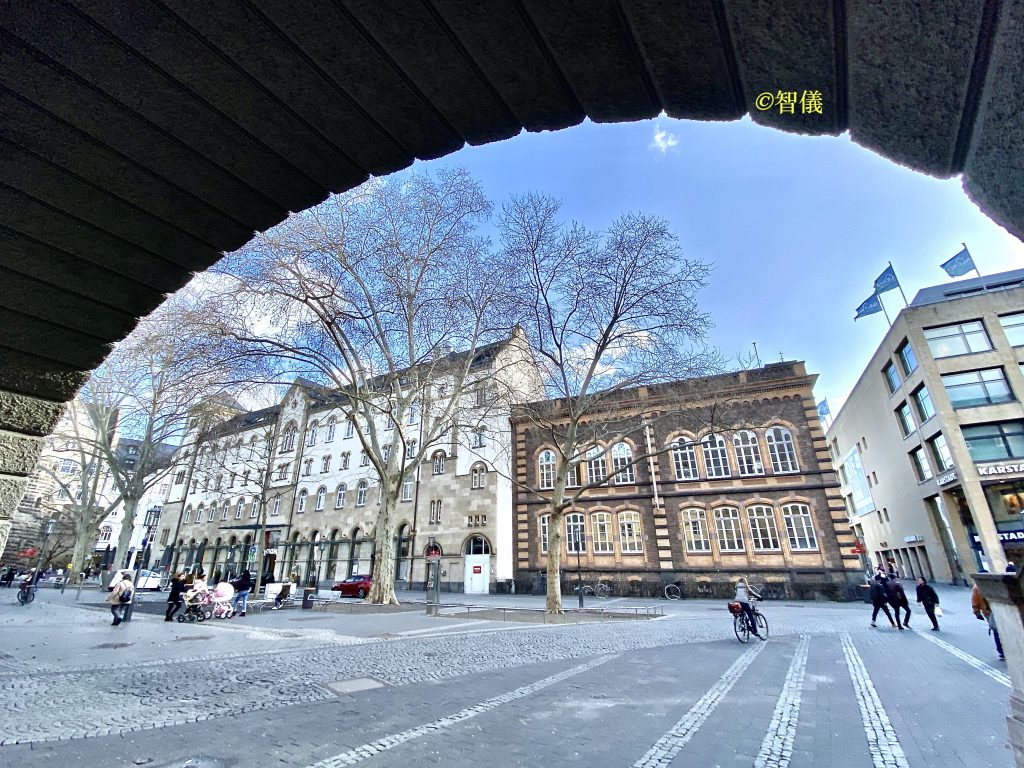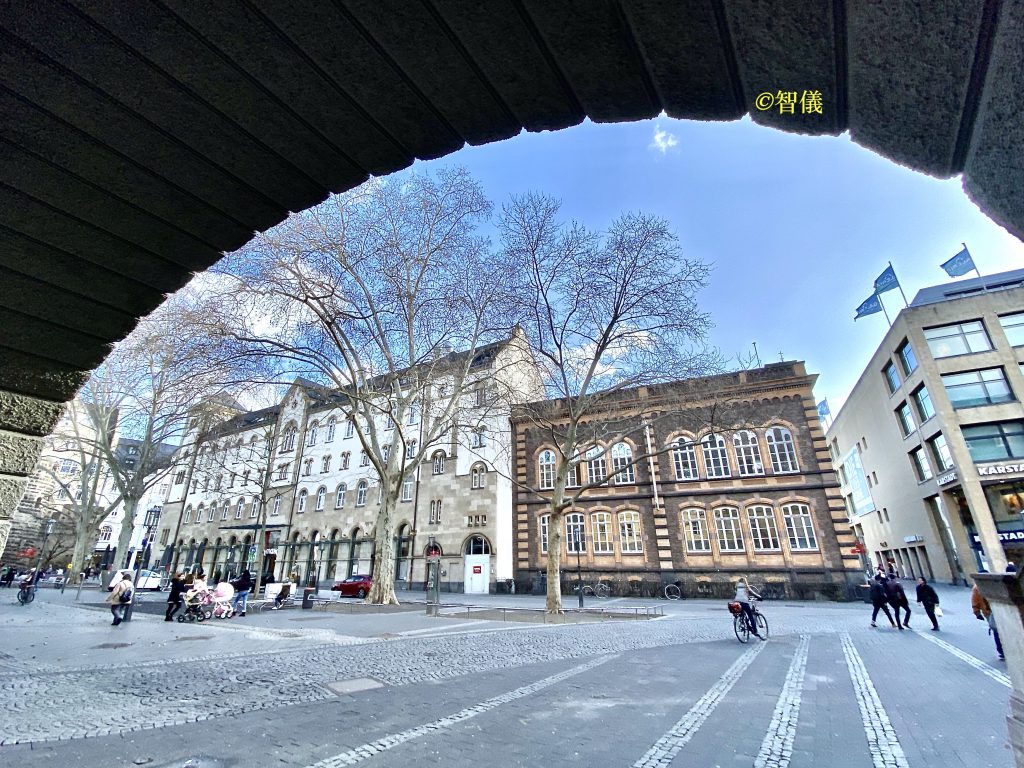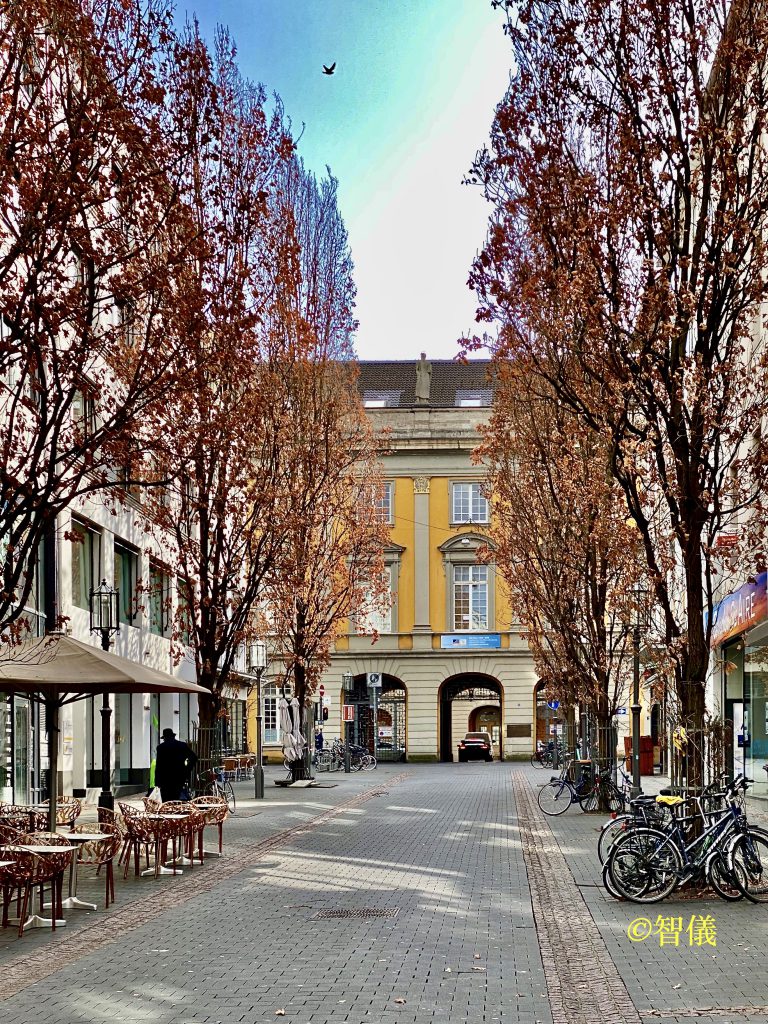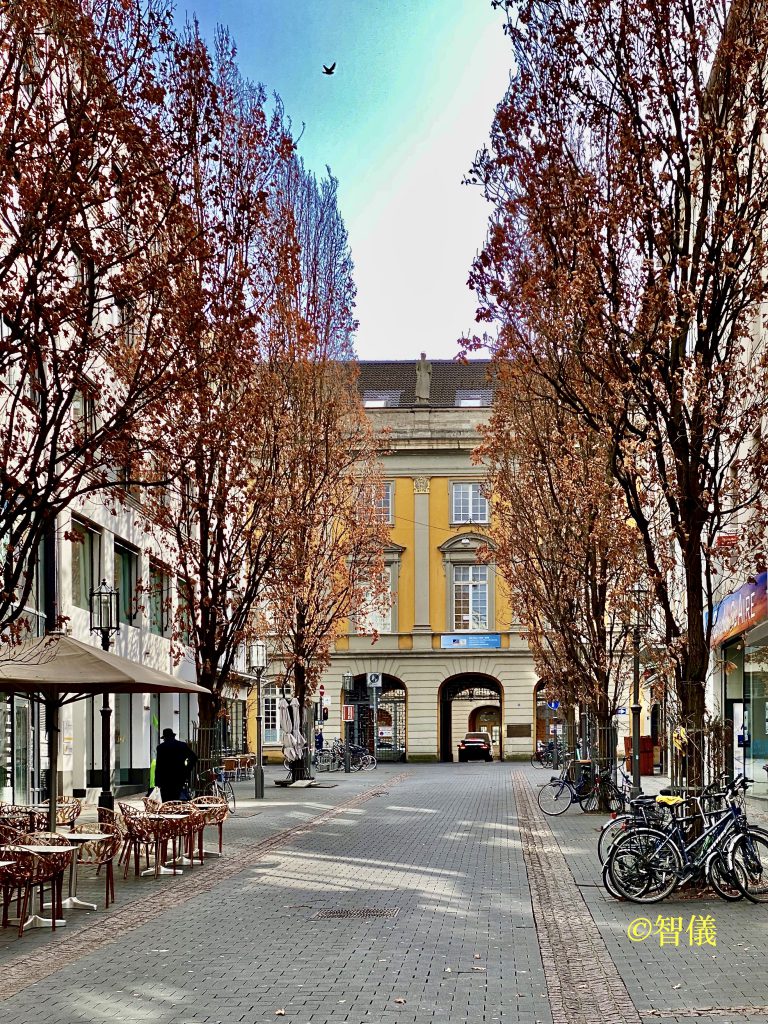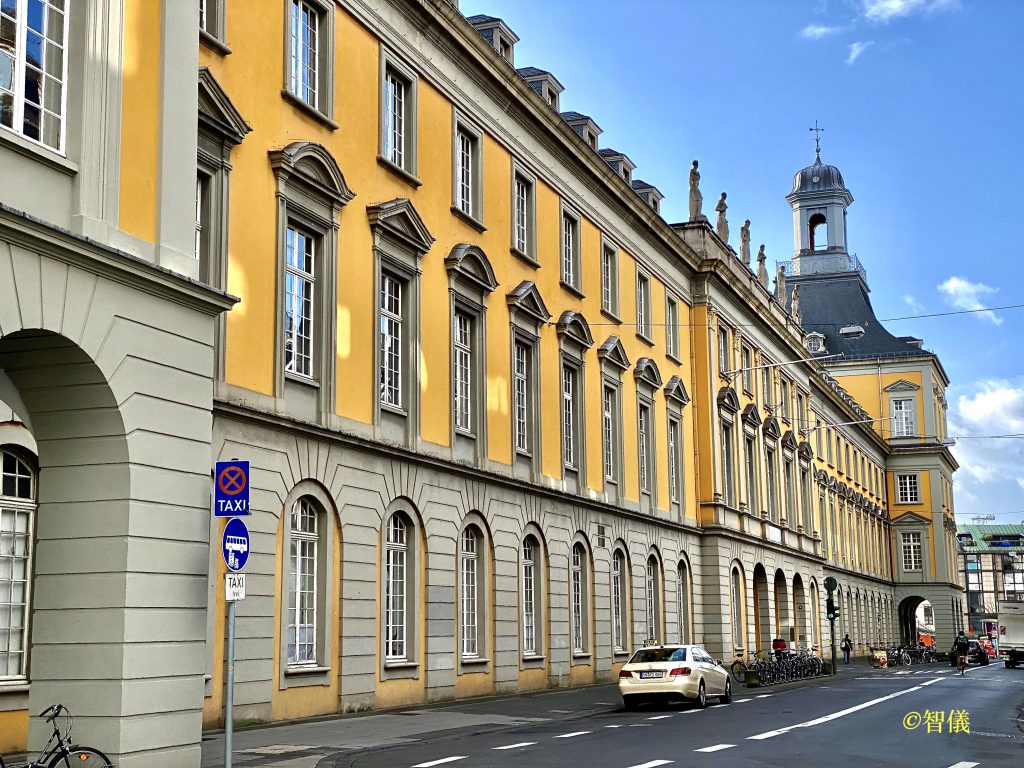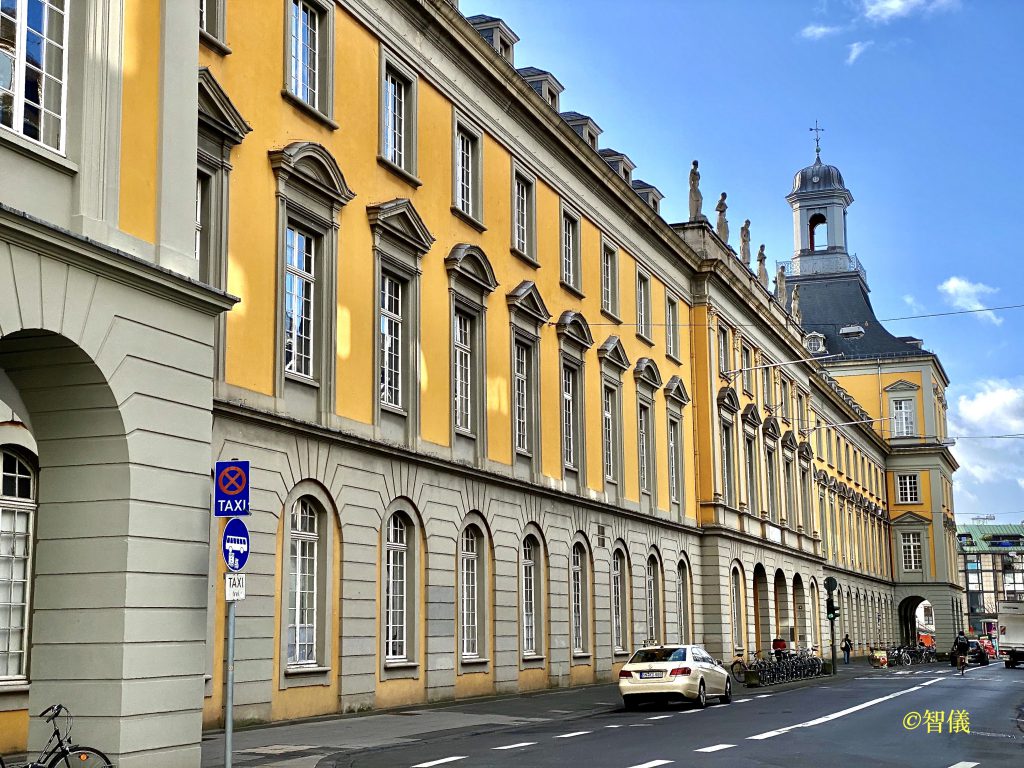 Bonn Information Centre
The Tourist Information Centre is housed in a charming building, just round the corner from Altes Stadthaus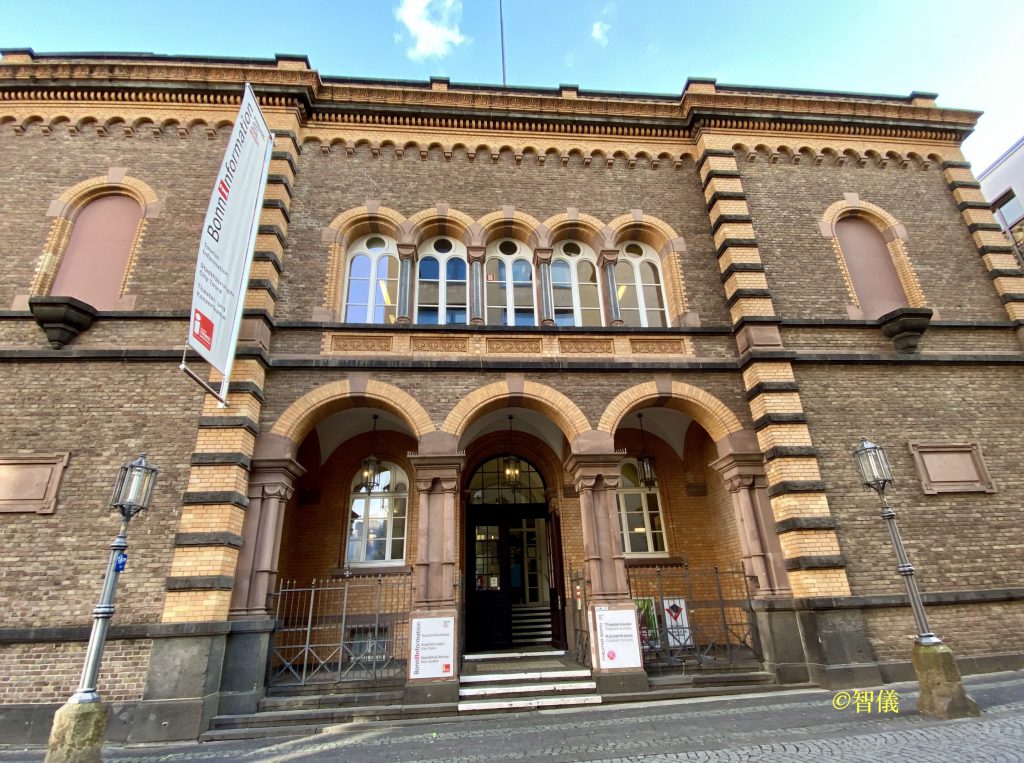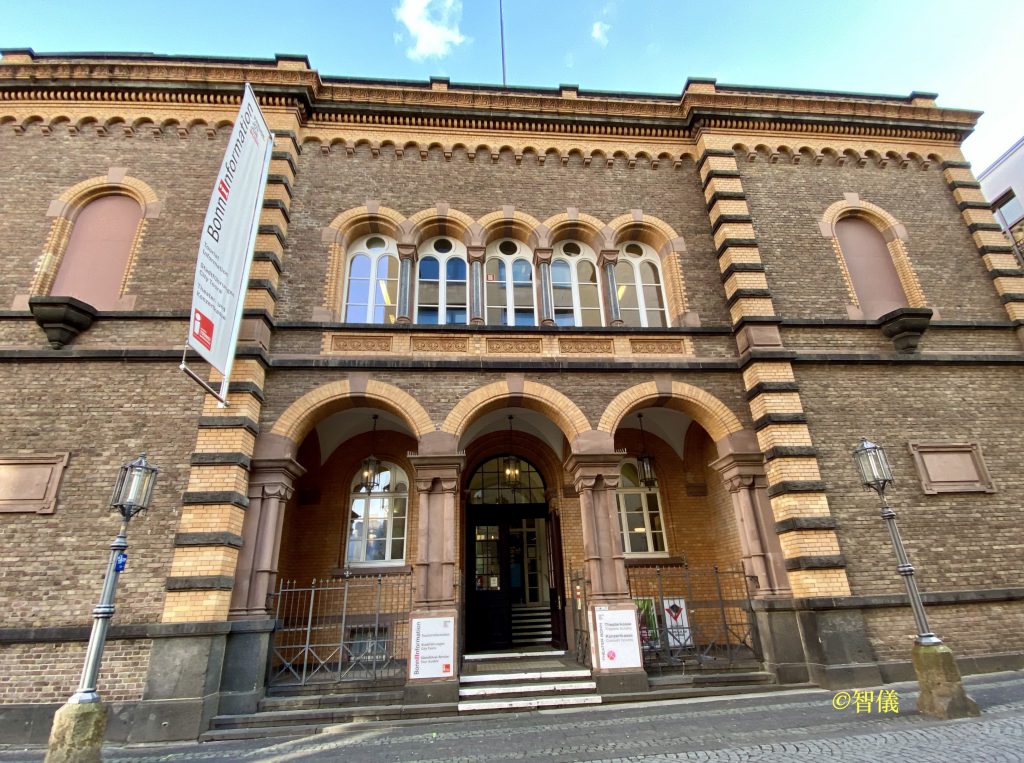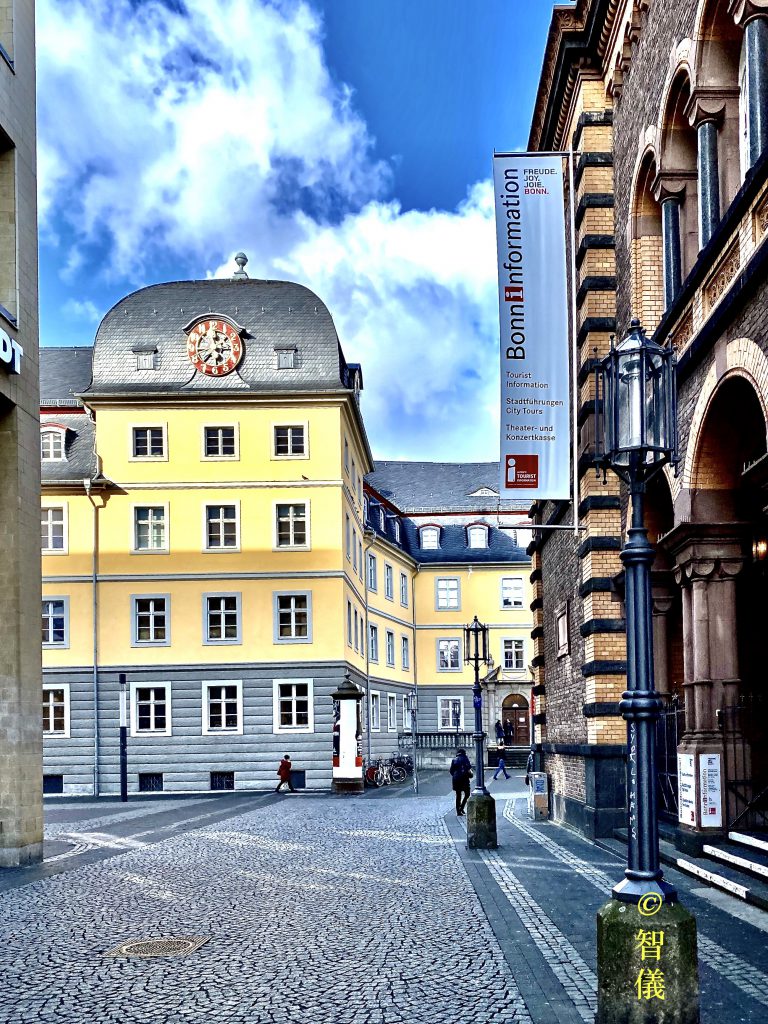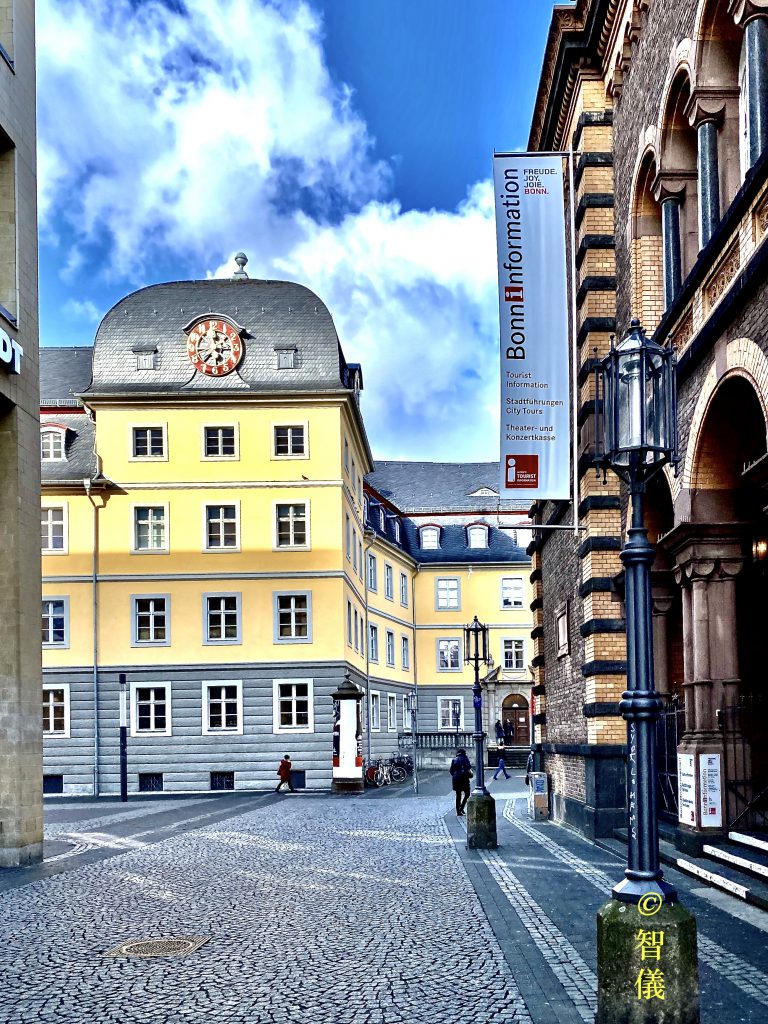 Bottlerplatz
Bottlerplatz appears to be the hub of city life in Bonn, with stores and eateries housed in period buildings. At the edge of it stands Sterntor city gate – remains of Bonn's medieval city wall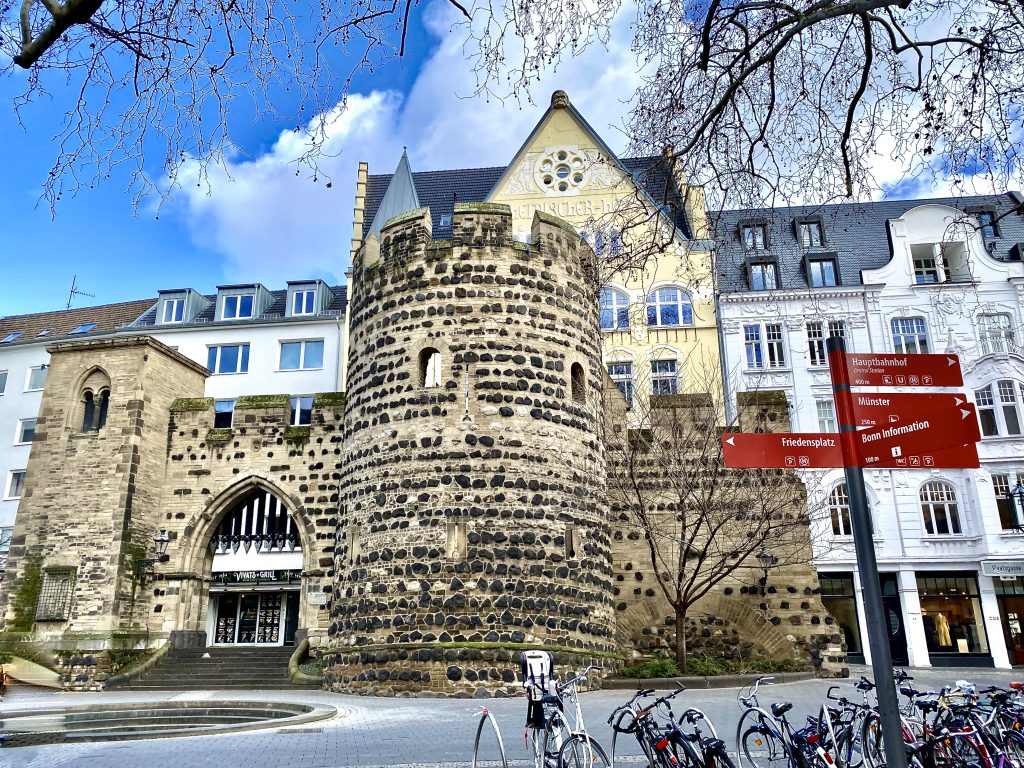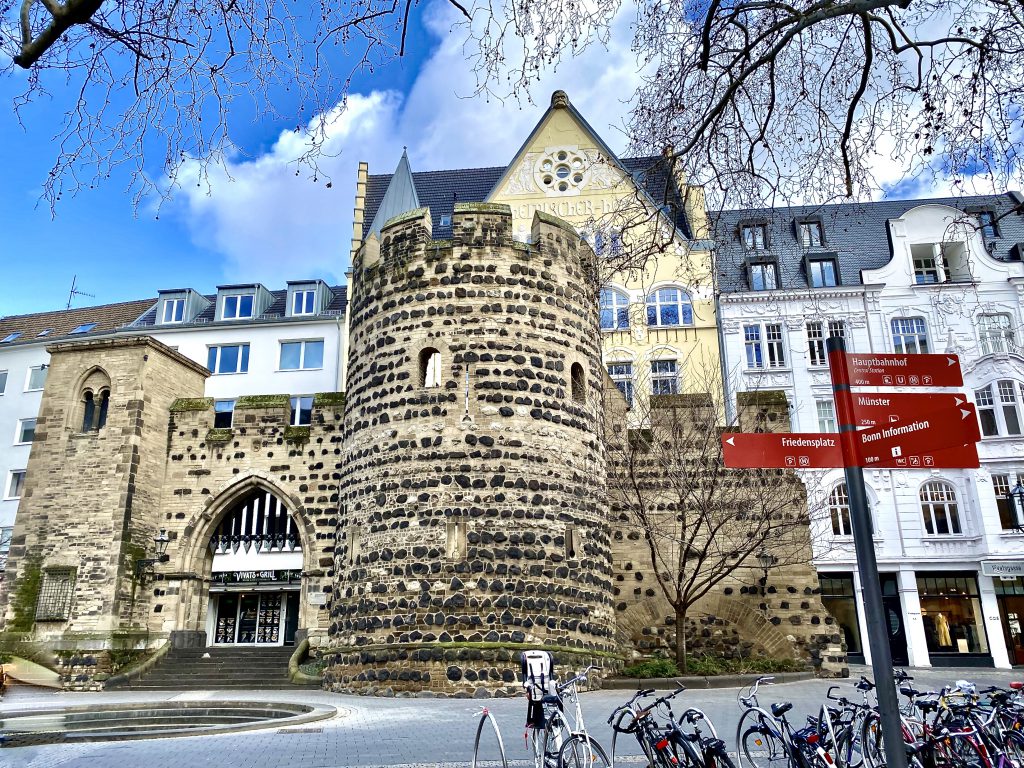 Namen-Jesu-Kirche (Holy Name Church)
This charming old church at Bonngasse 8 is a few steps from Beethoven House which is at Bonnegasse 20
Beethoven-Haus Bonn (Beethoven House)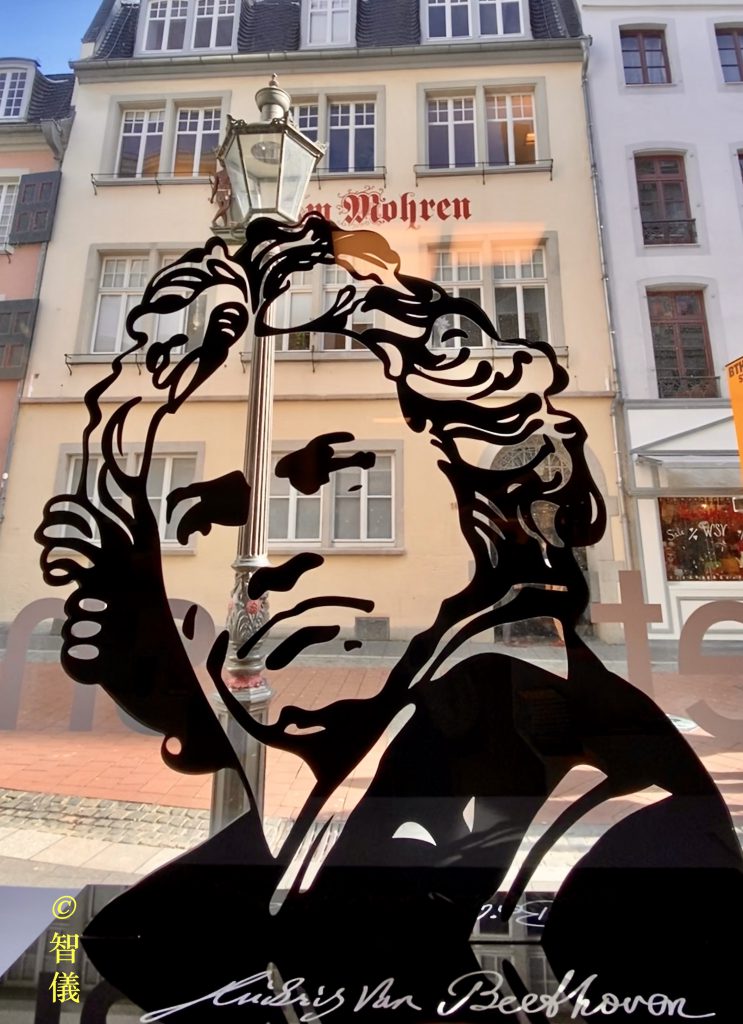 For me the highlight of the day was the visit to Beethoven House. The audio commentary on the headset provided an informative and interesting insight into Beethoven's life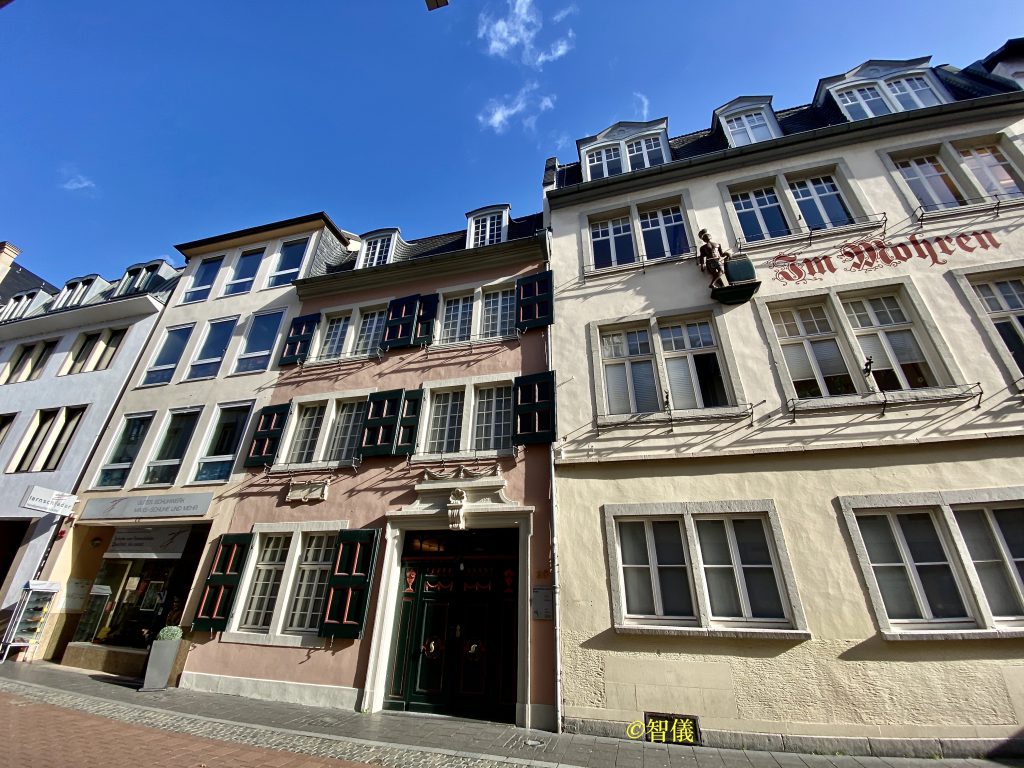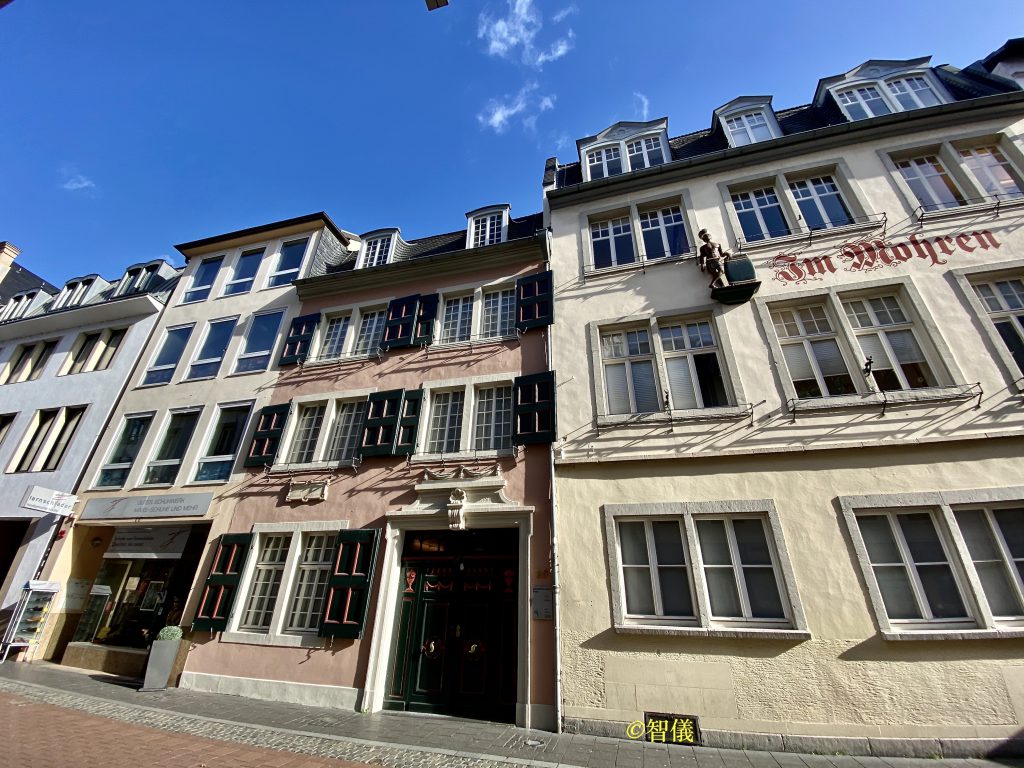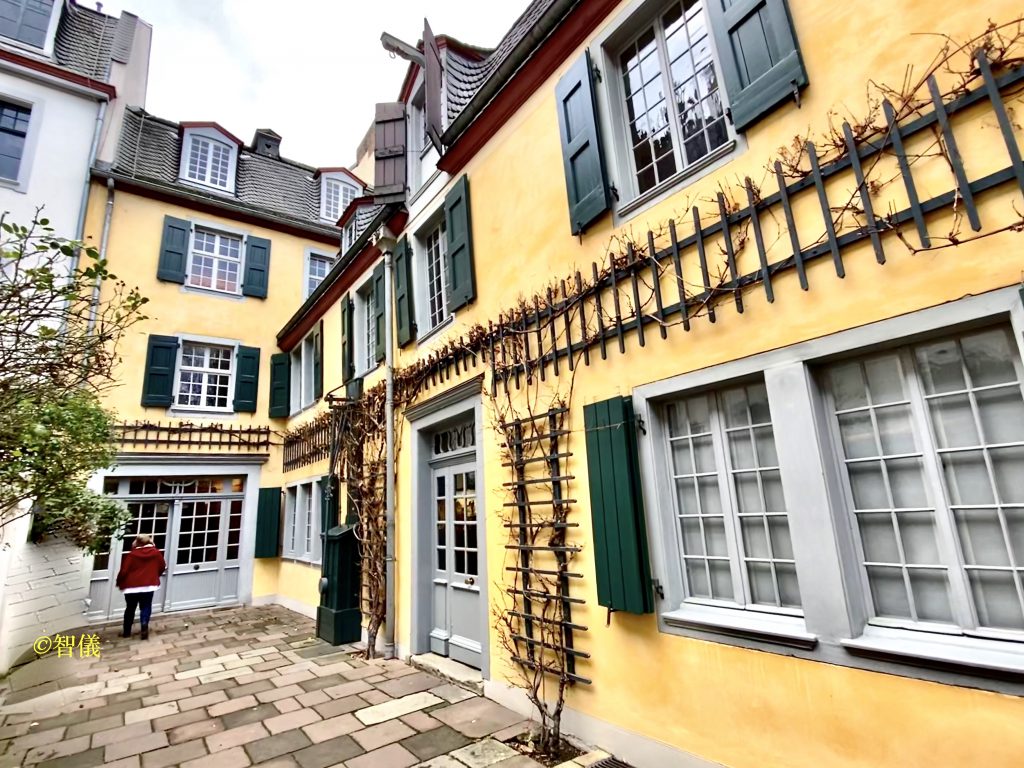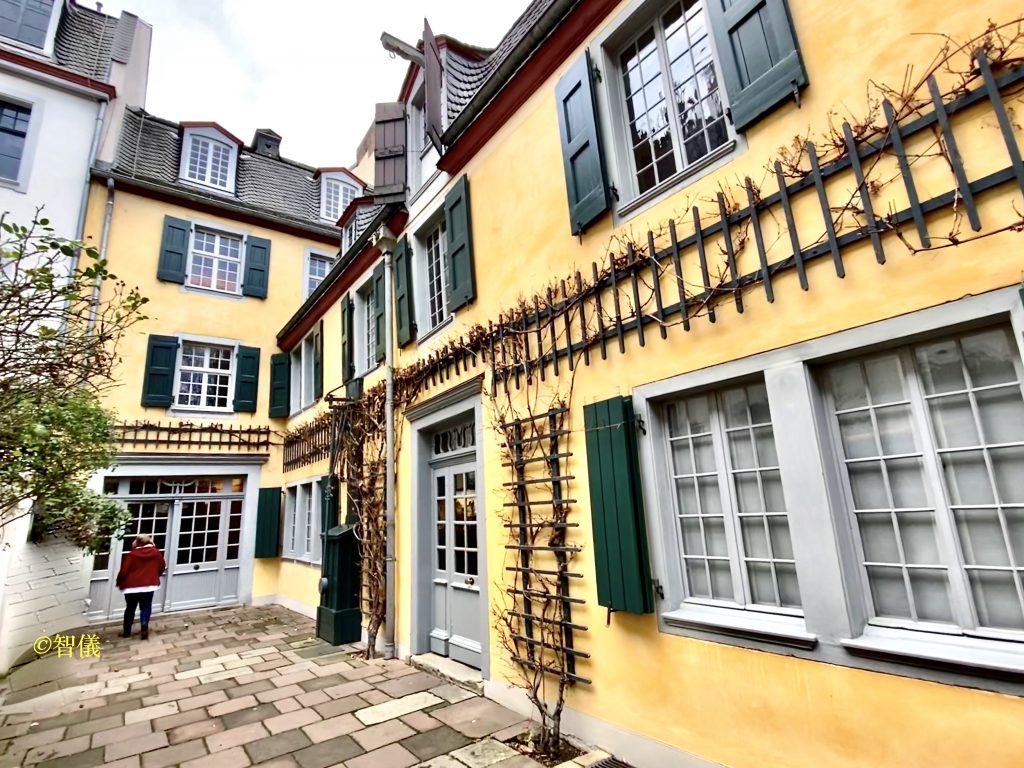 I particularly like Beethoven's unrepentant letter to his patron Prince Lichnowsky, after they had fallen out over his (Beethoven's) refusal to play for visiting French officers. It's so brilliant that I had to note down his words:
"Prince, you are what you are through coincidence of birth what I am is through my own effort. There have been and will be thousands of princes but there is only one Beethoven" No false modesty there!

The day trip to Bonn really whetted my appetite for a revisit to explore the city more. In the meantime, I have to content myself with the fridge magnet and photos of a great day trip