To go from Lake Bohinj to Lake Bled is to go from tranquility to vibrancy!
We caught the 9.51 bus from Bohinj to Bled and passed through some lovely countryside. We stayed at Penzion Kaps in Bled. With the proprietor's clear instructions we had no trouble finding that charming place from which a shortcut took us to the lake in 5 minutes.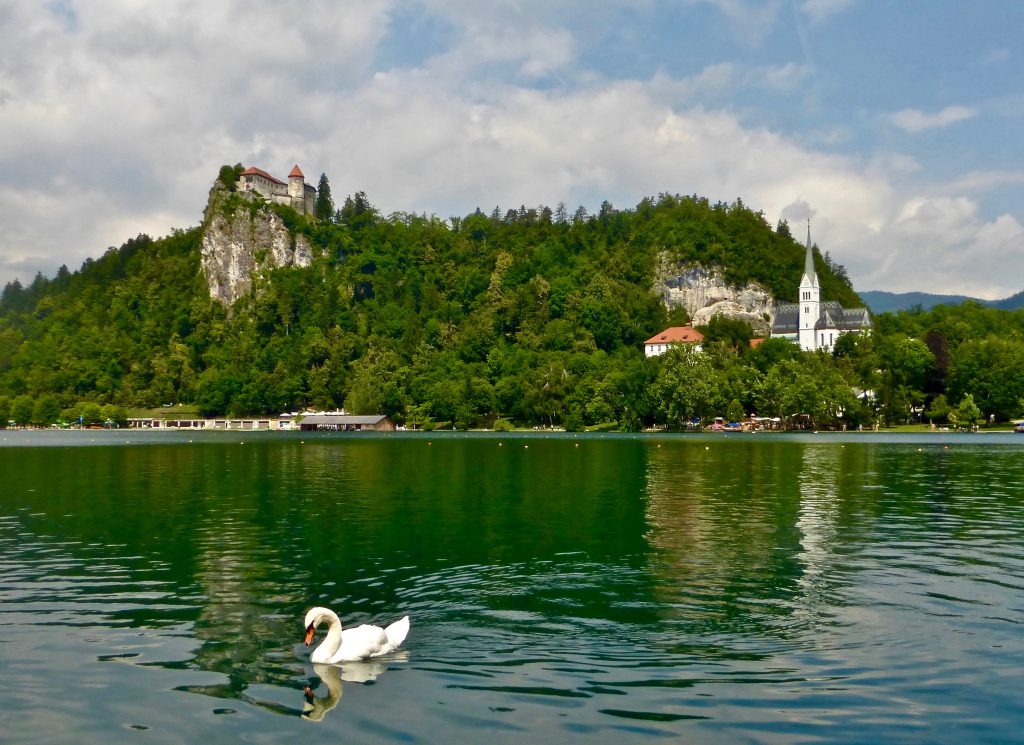 Lake Bled was definitely a lot busier than Bohinj even in June. It's easy to see why. Apart from the island in the middle of the lake, there's the imposing castle. It was a lovely day and there were photo opportunities everywhere!
Bled Castle
We lost no time to walk up to the castle and had lunch in the restaurant. The view of the island from up there was a photographer's dream!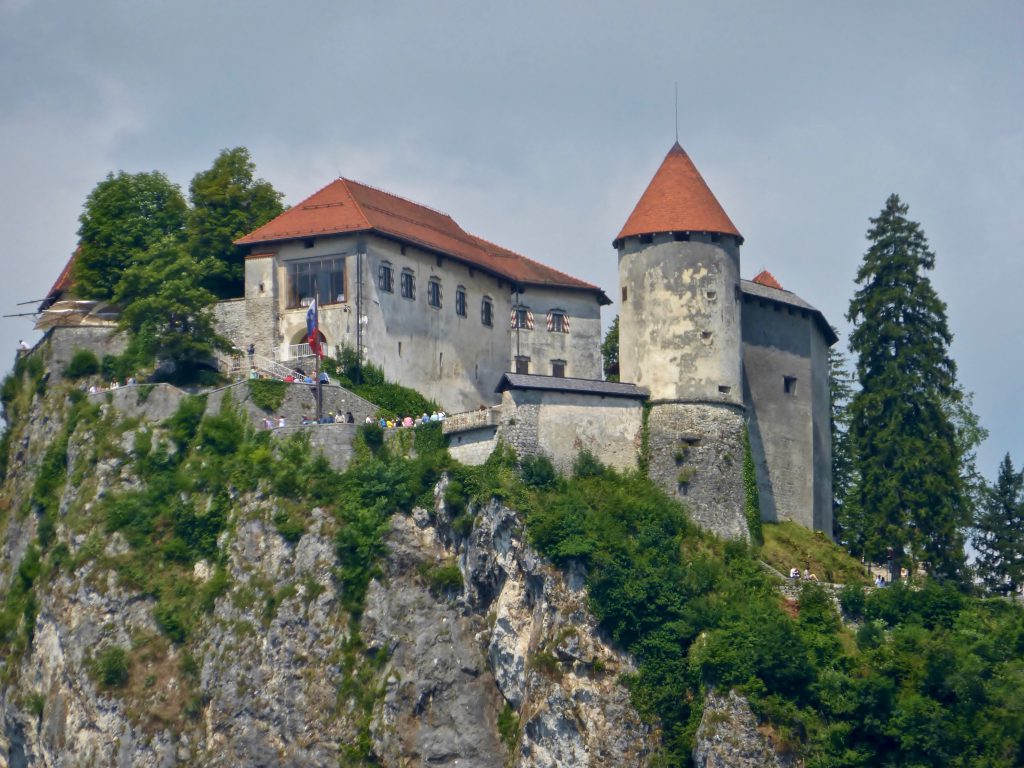 Bled Castle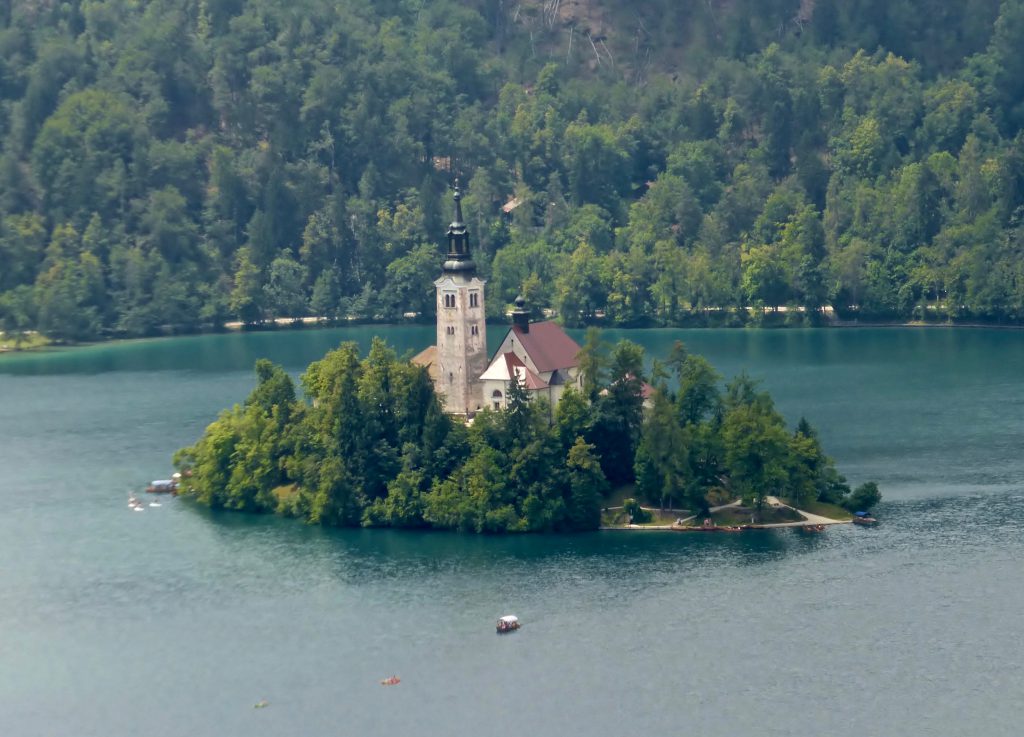 The distinctive Pletna boats of Bled
A trip across the lake to the island in one of them, or any vessels, was obligatory!!
The views from a Pletna on the lake offered a different perspective of the surroundings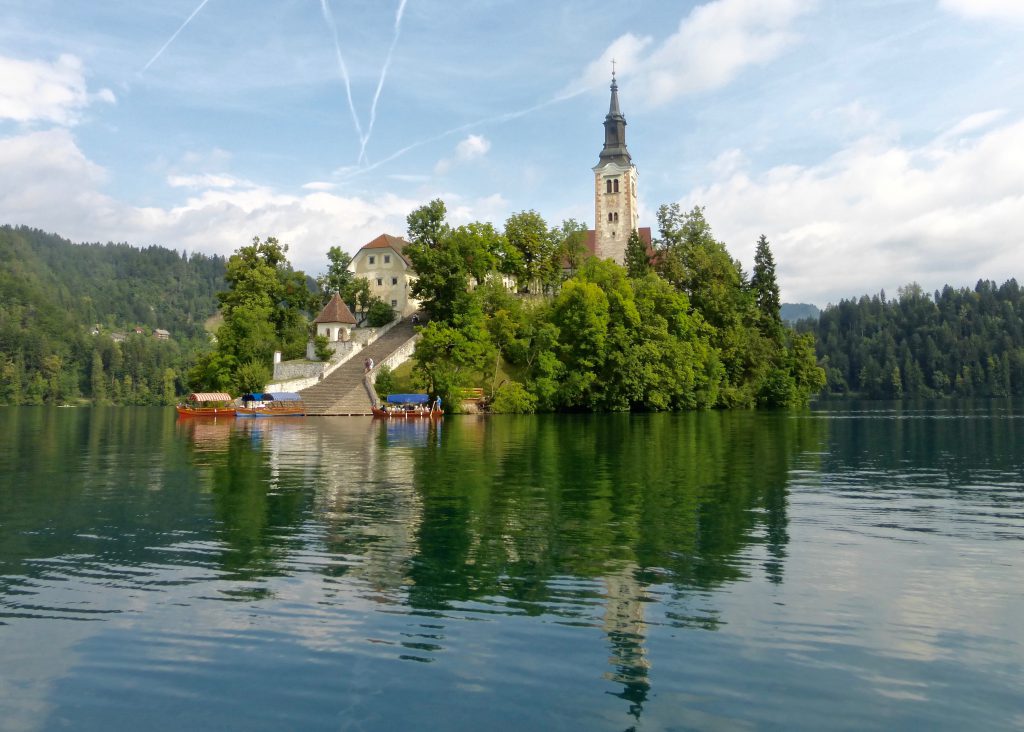 Excitement mounted as we got near to the island. Just to walk up the legendary 99 steps!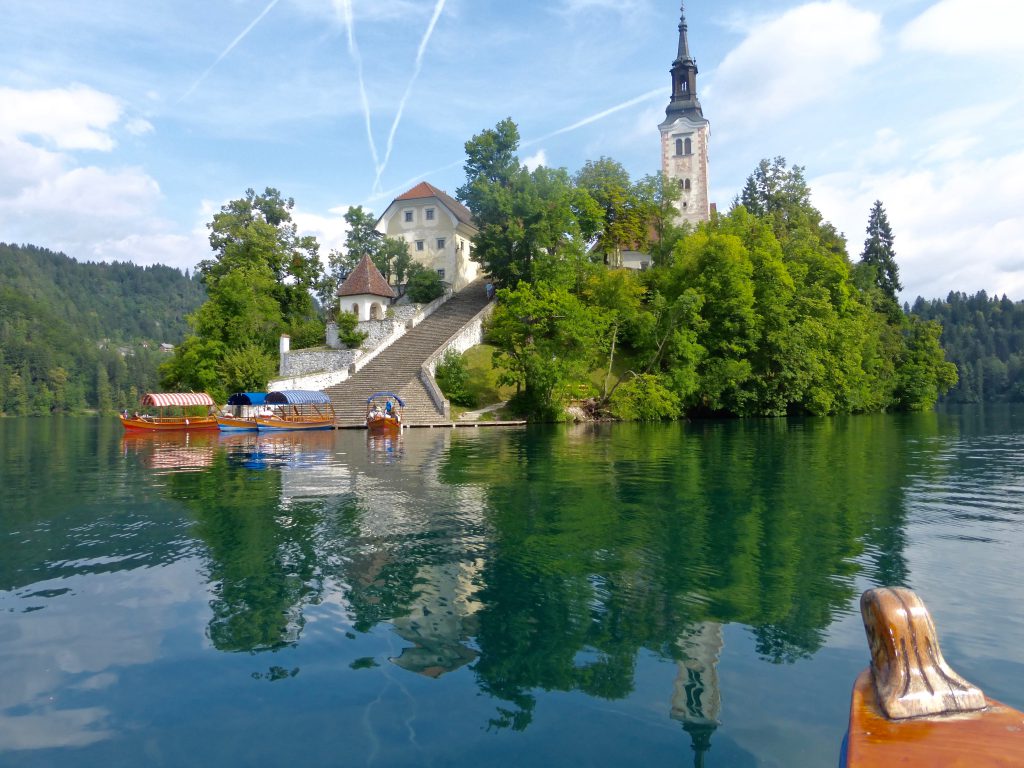 Once on the island, the little church that defines the island looked rather ordinary. But views from the island were rather pleasant
Mala Osojnica
We walked up to Mala Osojnica – 685 metre above sea level – for that iconic panoramas of Lake Bled. It was a rather difficult walk to negotiate. But it had to be done!! It was a pity that a few spots of rain started to fall, so we didn't stay too long to admire the view.
A walk around Lake Bled
On we last full day we walked around the lake from the right (anti-clockwise) and the island was never far from view! We surprised ourselves by completing the 6-km walk effortlessly! The weather was perfect for it, not too hot!
Homeward bound
It took a whole day to get home, but we were up to the challenging schedule and the Slovenian lakes were so worth the efforts!
08.00 – Taxi to Bled Jezero station 🚕
08.35 – Train from Bled to Nova Gorica 🚞
10.15 – Bus (number 1) to Gorizia 🚌
11.41 – Train from Gorizia to Mestre 🚆
13.50 – lunch 🥗 🍴 🥙
14.40 – shuttle from Mestre to airport 🚌
17.50 – flight back to London ✈️
20.39 – train to Portsmouth Harbour 🚞
I got my fridge magnet and photos of a wonderful week in the beautiful Slovenia!