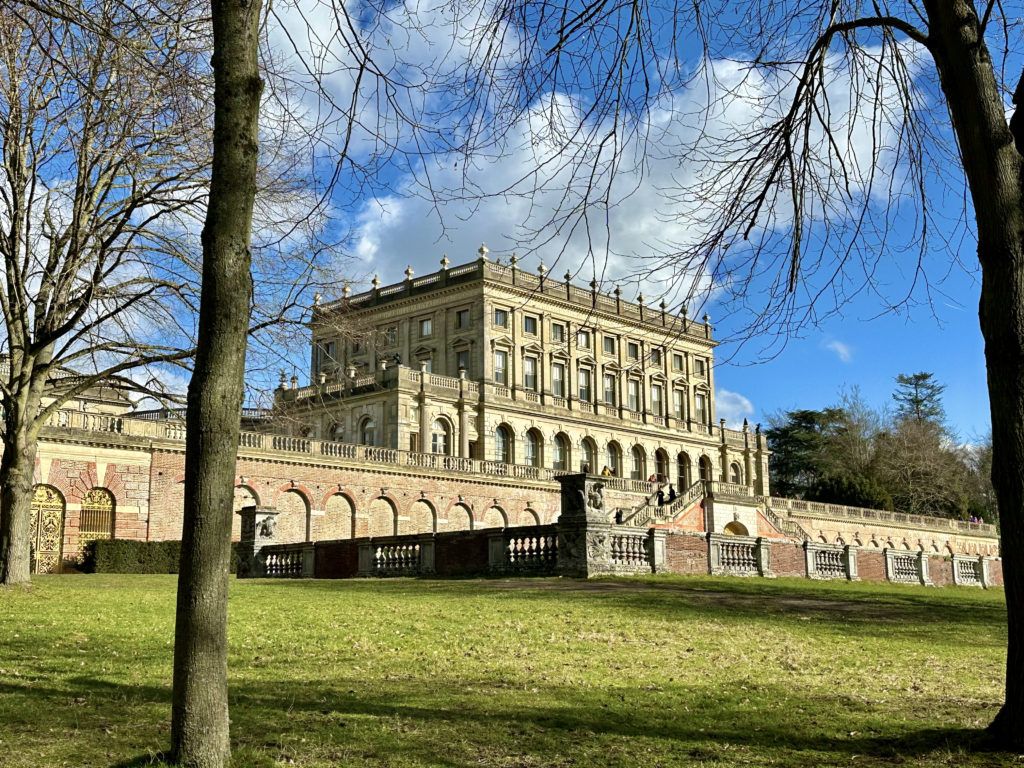 Travel is like life, it's not just about the destination but to make the most of the journey to get there. It's the case when my partner and I went to Coombe Abbey Hotel (http://34.243.138.103/?p=12950) for a long weekend. To break up the tedious journey we made a diversion to stop at Cliveden, another National Trust property 
Cliveden's flamboyant history
Built in 1666, Cliveden has a chequered history. However I am more captivated by its recent colourful past associated with the Astor family who bought the estate in 1893. The following facts fascinate me:
American-born Nancy Astor became the first British woman MP serving from 1919 to 1945
Cliveden House played host to rich and famous guests at its iconic parties between the two world wars; guests included Charlie Chaplin, Winston Churchill amongst many others
It's the site of the biggest political scandal in British political history in 1960's, the Profumo affair.
In 1985 it became a luxury hotel. To stay there for one night it would cost about the same as an average holiday for a week!! Fortunately, National Trust members can explore the grounds
Cliveden is also a popular film location, notably the Beatles' Help! in 1965 and "Cinderella" in 2015
Cliveden House
The imposing exteriors with gilded gates and artifices exude the glamour and grandeur of a bygone era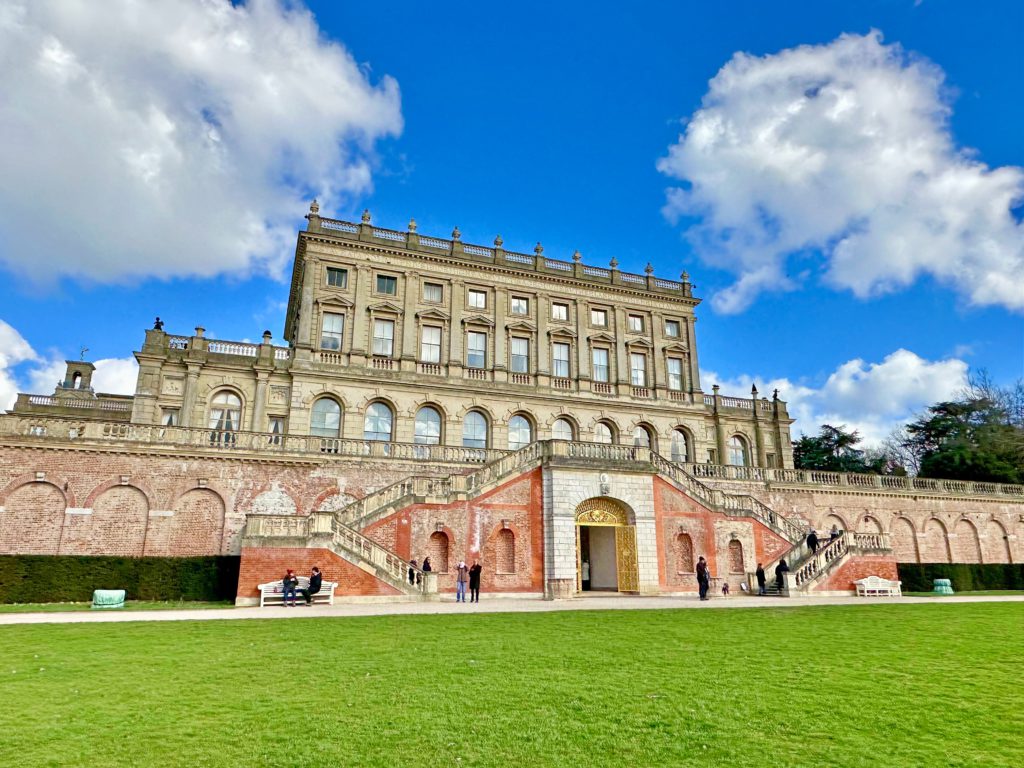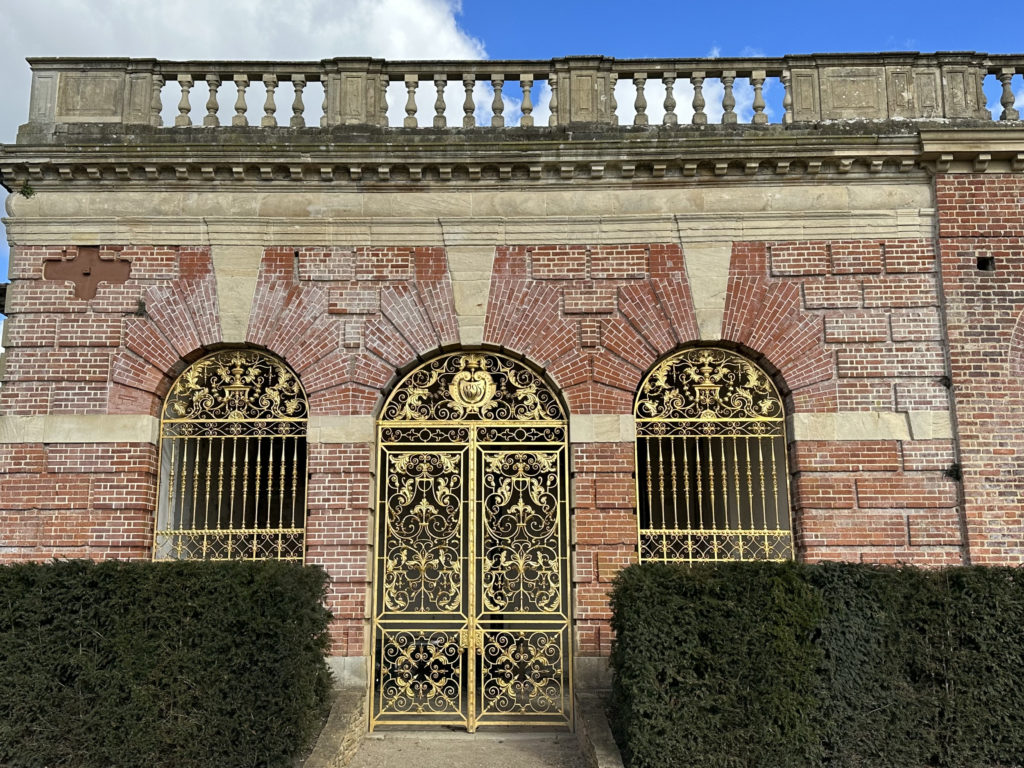 The Clock Tower, also a water tower, was featured in the 2015 film "Cinderella"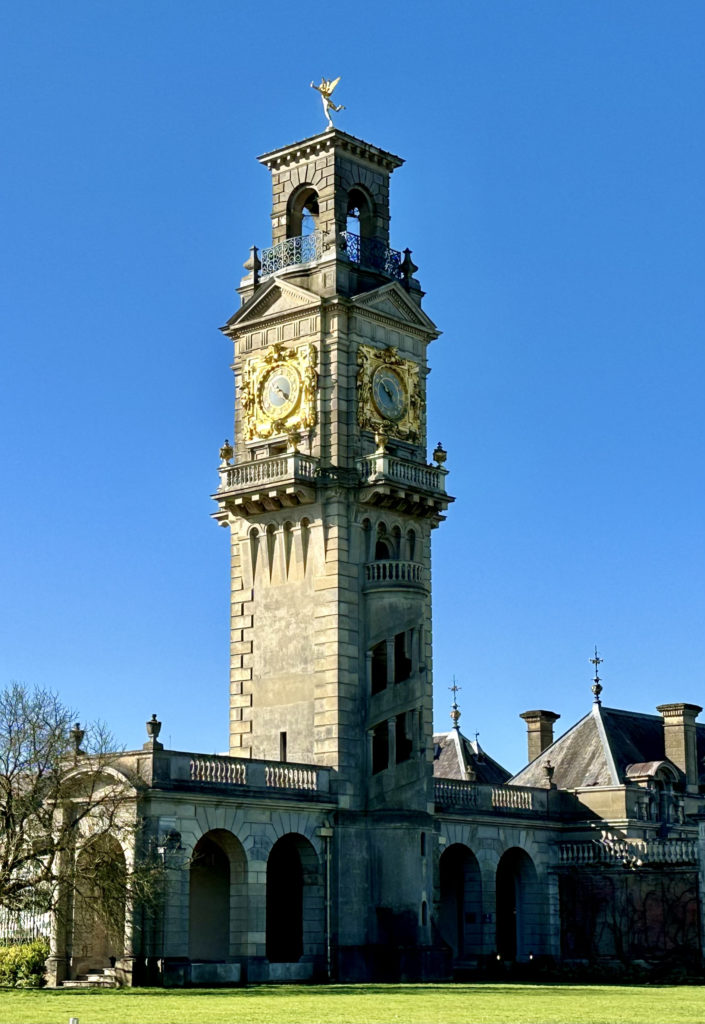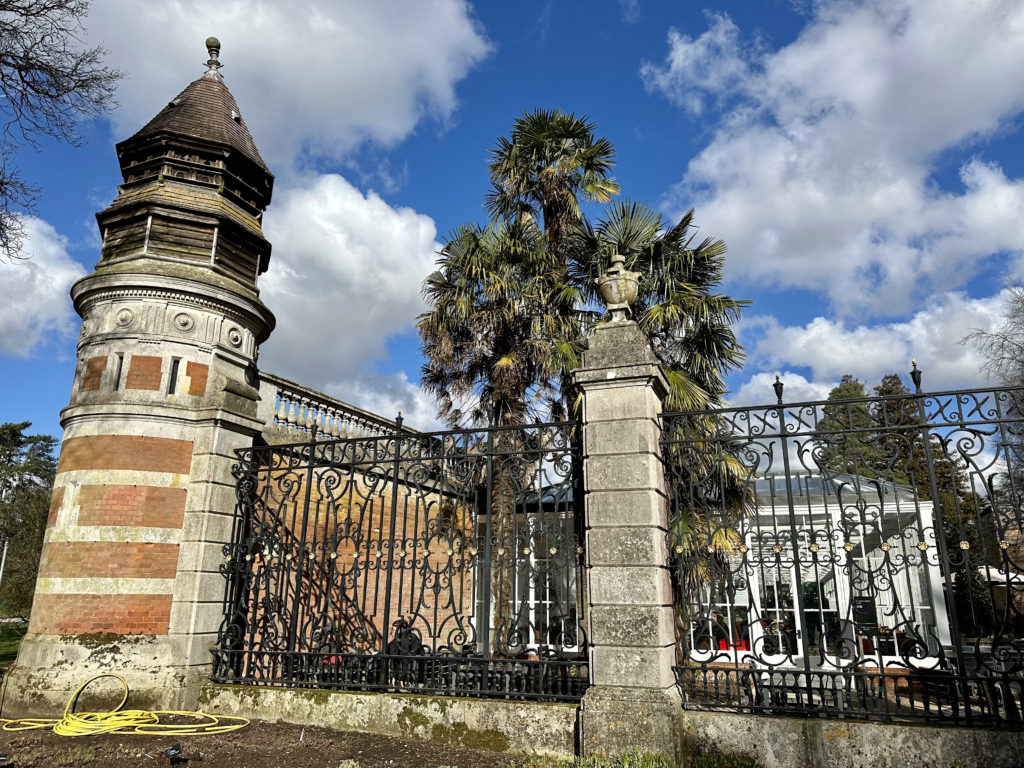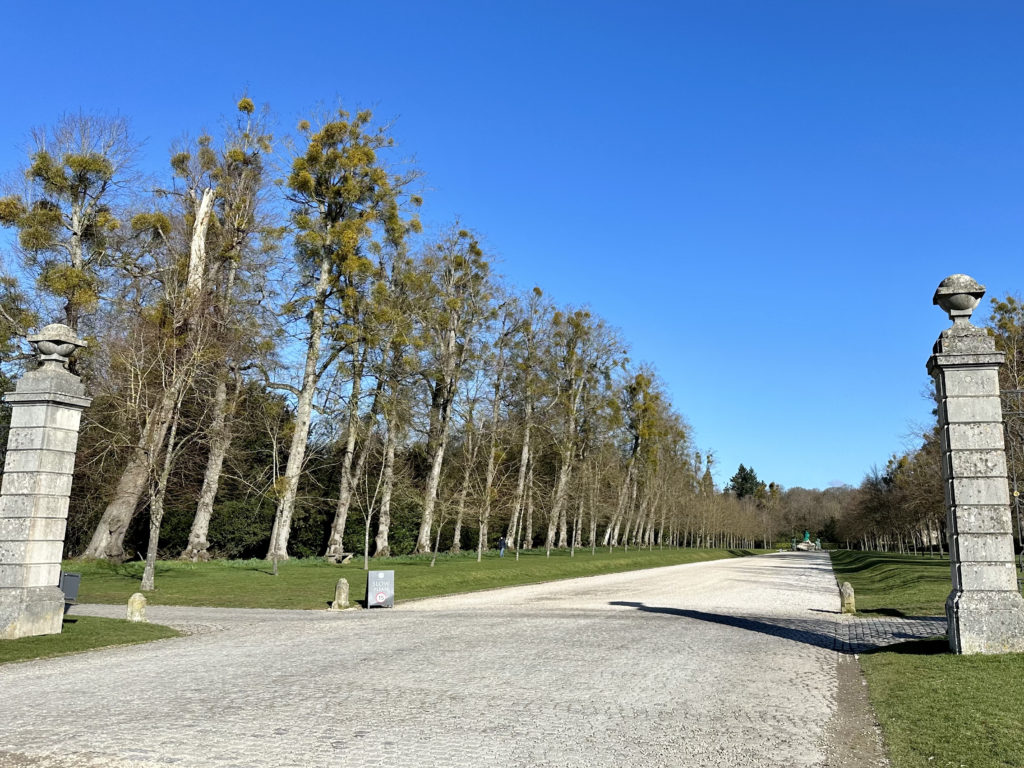 Views of The Parterre from South Terrace
At the end of February it's far too early for the flowers inside the box hedging to show off their colours. However the parterre is a spectacle in itself!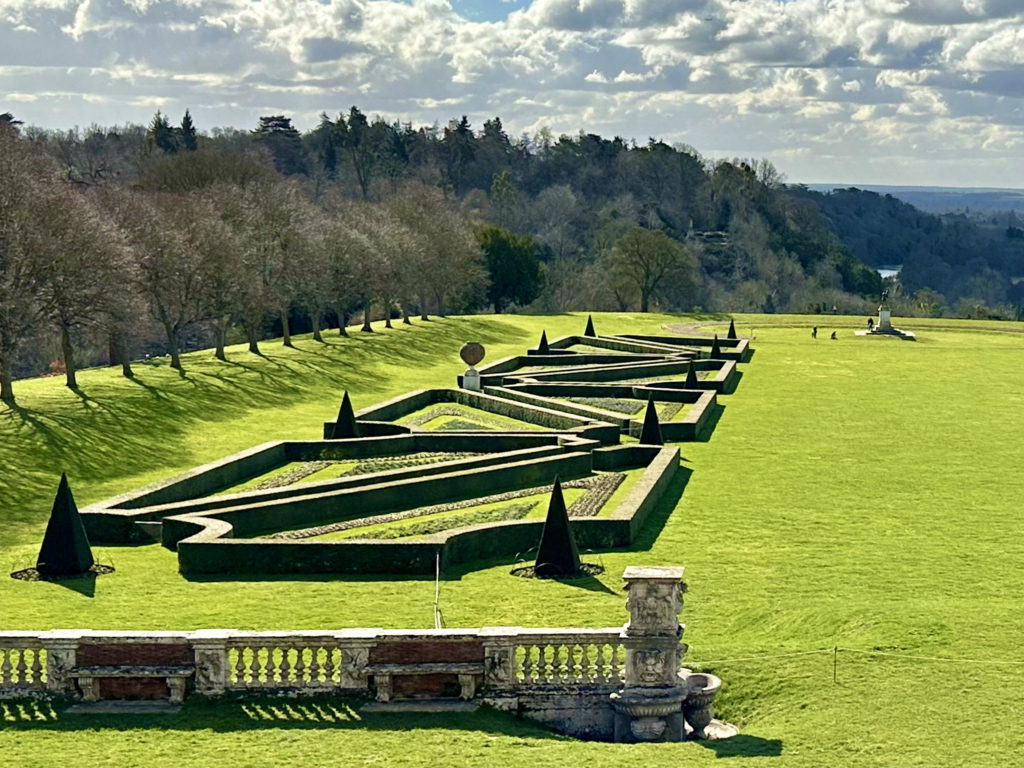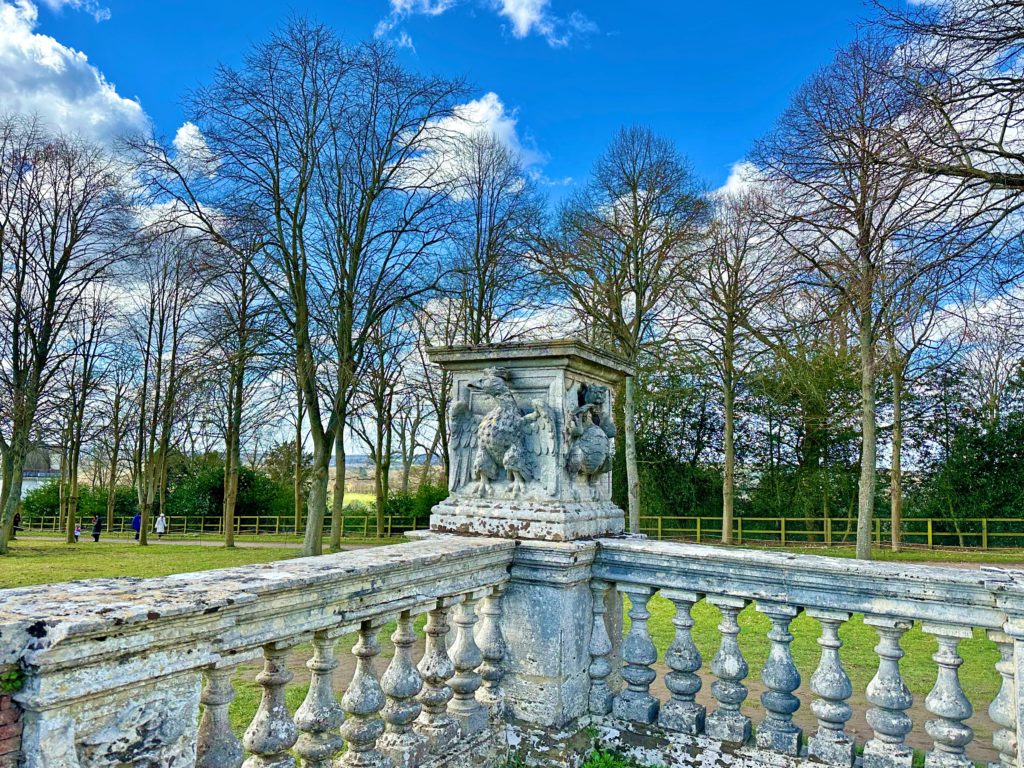 Cockerell Pavilion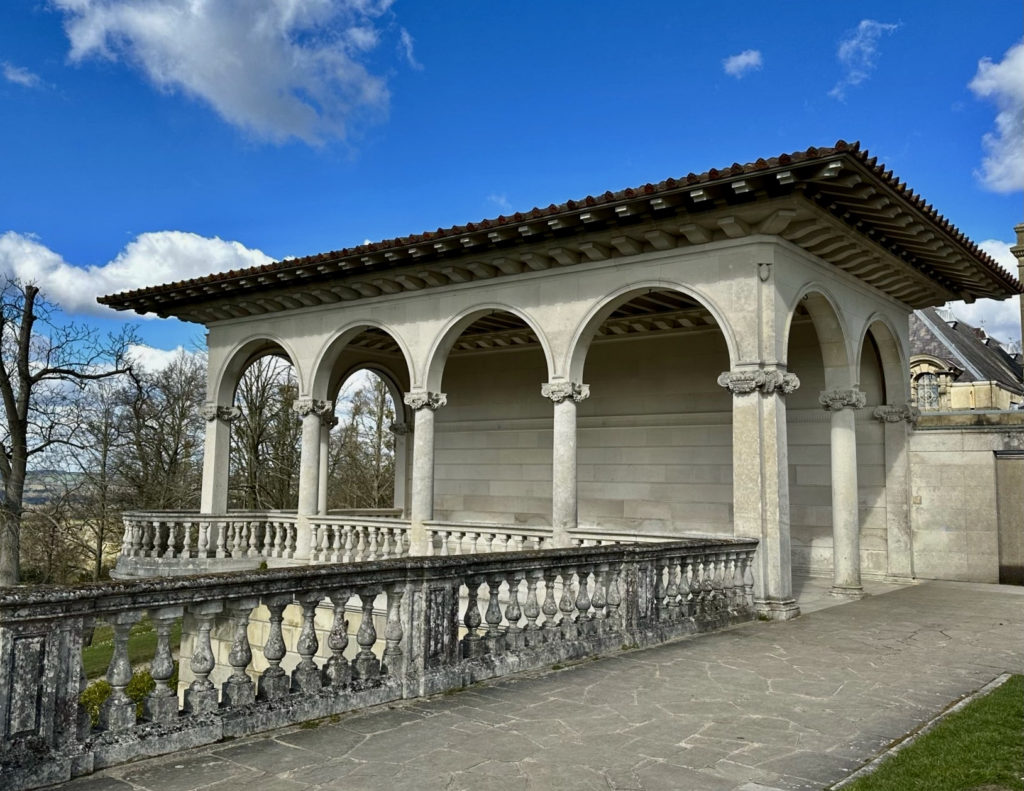 The Cliveden House estate spans 152 hectares with plenty of features to see and grounds to explore. I would have loved to take a walk in the woodlands and along the picturesque river, but it's impossible to cover the grounds in one visit! I have to content myself with just some of the icons.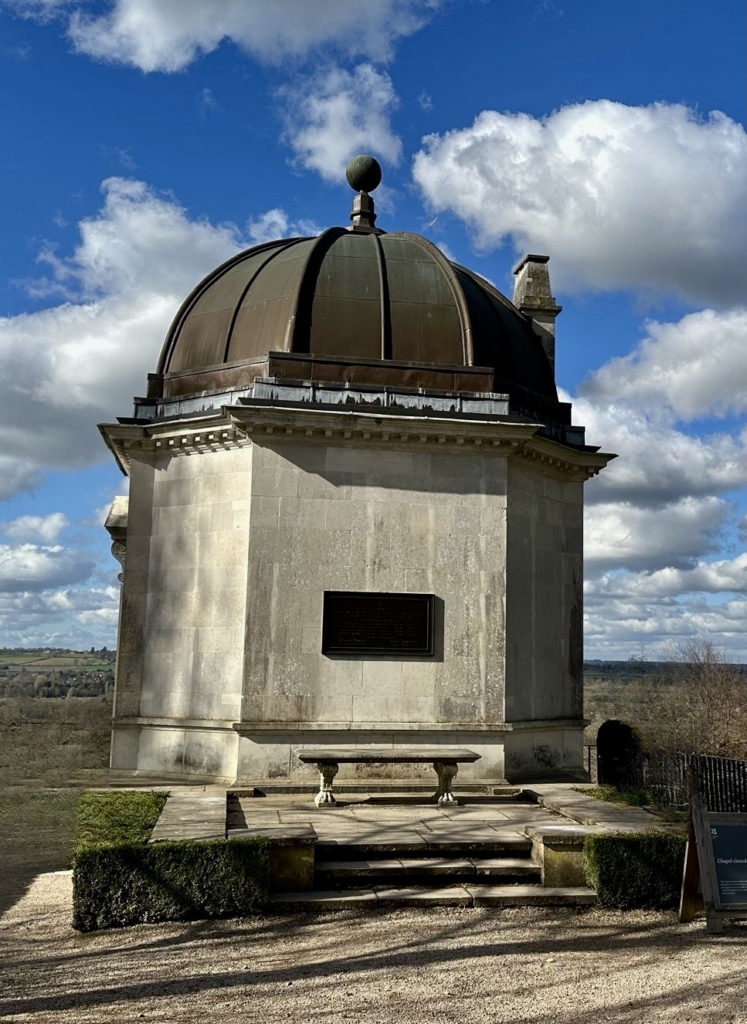 In a week or so this lovely walk towards the Long Garden will be carpeted with daffodils!!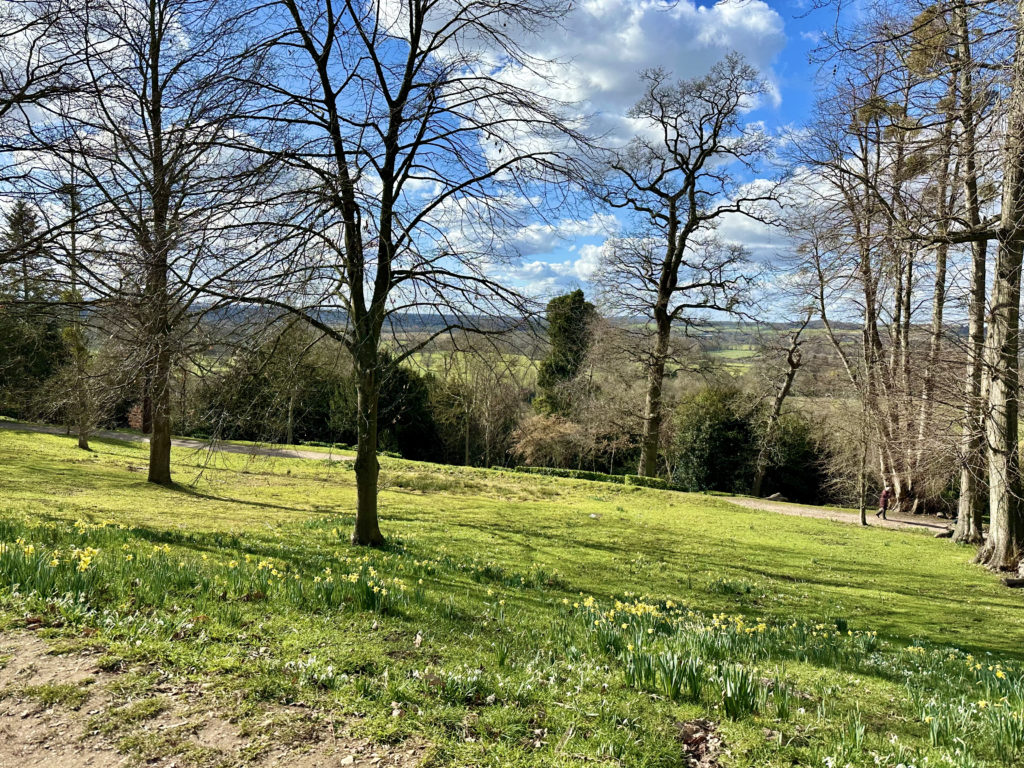 The fanciful topiary sculptures in the Long Garden
Finally, my souvenirs of Cliveden