As our trip to Kyoto in November 2016 started and finished at Osaka, we decided to have a full day in Osaka. Thanks to my brother-in-law's meticulous planning, we covered all of Osaka's worthwhile sights in a day using our Osaka Pass – ¥6360 worth of sight-seeing for only ¥2350!
Osaka Castle
The restored castle is a history museum. It is easily the most interesting building in Osaka.
View from the top of the Castle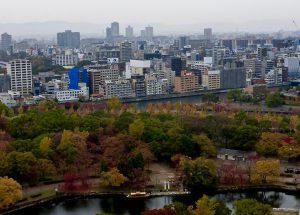 The colourful garden of Osaka Castle
Santa Maria harbour cruise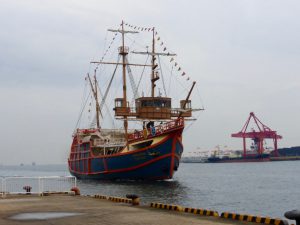 Osaka Ferris Wheel
The views from the Ferris Wheel were rather uninspiring, really.
All that was on offer was modern boxy buildings
Umeda Skywalk
The view on 40th floor was rather spectacular in the dark. It afforded a 360 degrees view of Osaka on the open deck or the enclosed floor below.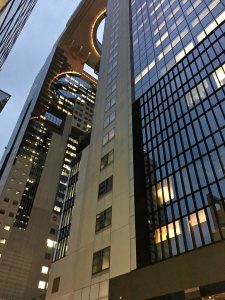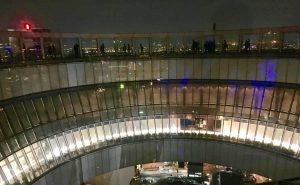 Having seen Osaka from the Ferris Wheel during the day, I would say that Osaka looked much more interesting in the dark!
Views from Umeda Skywalk
Tombori canal cruise
We arrived at the departure point just in time to get on the 7.00 cruise. It passed through downtown Osaka with large colourful signs lit up in the dark. Having spent the whole day in Osaka I have to conclude that it is a vibrant city for the young, rather than more mature visitors seeking history and culture
Finally
Barissmo, the Italian cafe in Osaka was great! Different patterns on 5 cappuccino!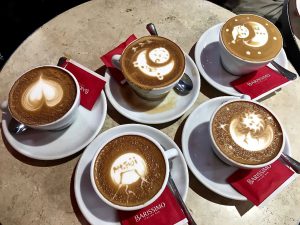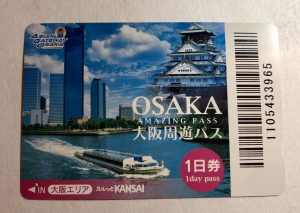 Got the fridge magnet