I can't say why I had not visited Madeira before now. It has everything going for it – warm sunshine in April, beautiful tropical flowers and plants everywhere, for a start!
Still it's better late than never as it would have been a real pity not to have visited this beautiful island! It's perfect for my April birthday celebration with my partner.
Pestana Grand Hotel
It's another great deal from British Airways Holidays. Choosing to stay at Pestana Grand was an inspired choice! Our room was comfortable and spacious and the daily housekeeping was early and efficient. There was a lot of space for relaxing indoors or out.
Pestana Grand Hotel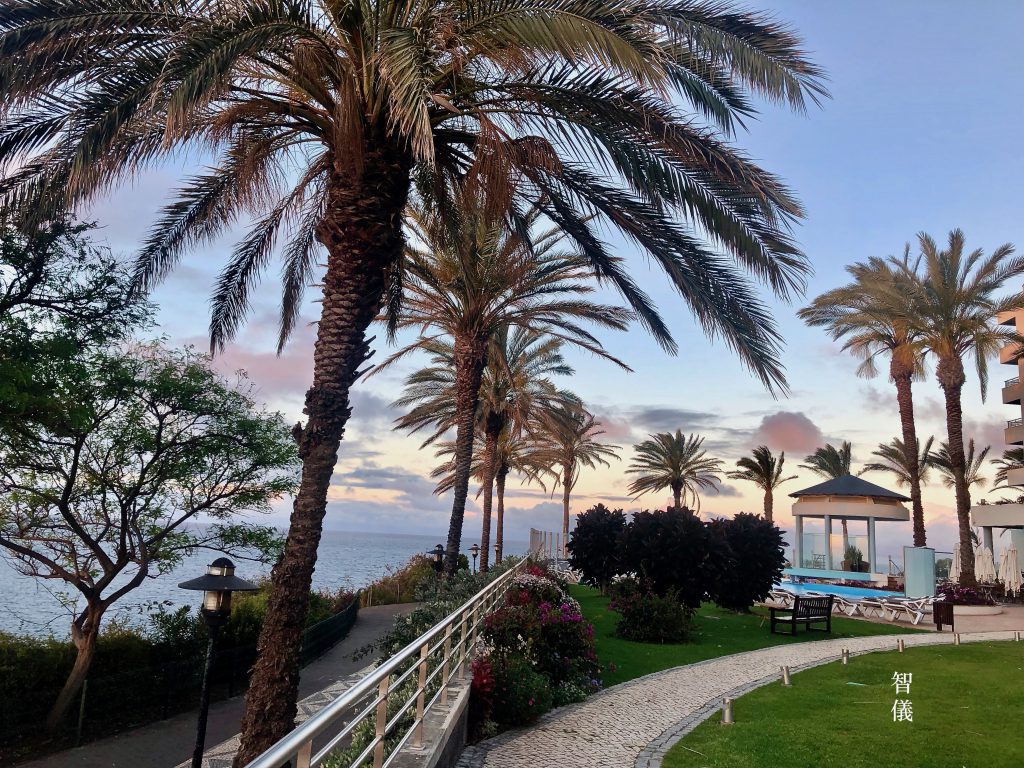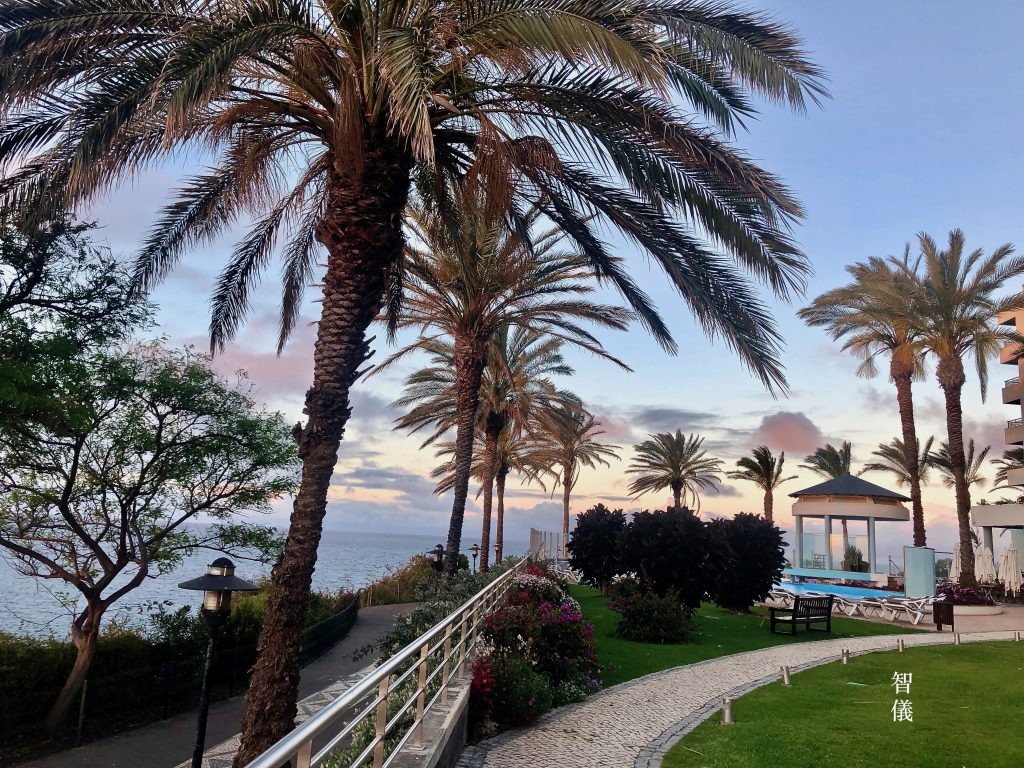 Pestana Grand Hotel

Pestana Grand Hotel
It was such a pleasure to walk around the well kept grounds with all the tropical trees and flowers in harmonious colours. They were particularly stunning at dawn and dusk.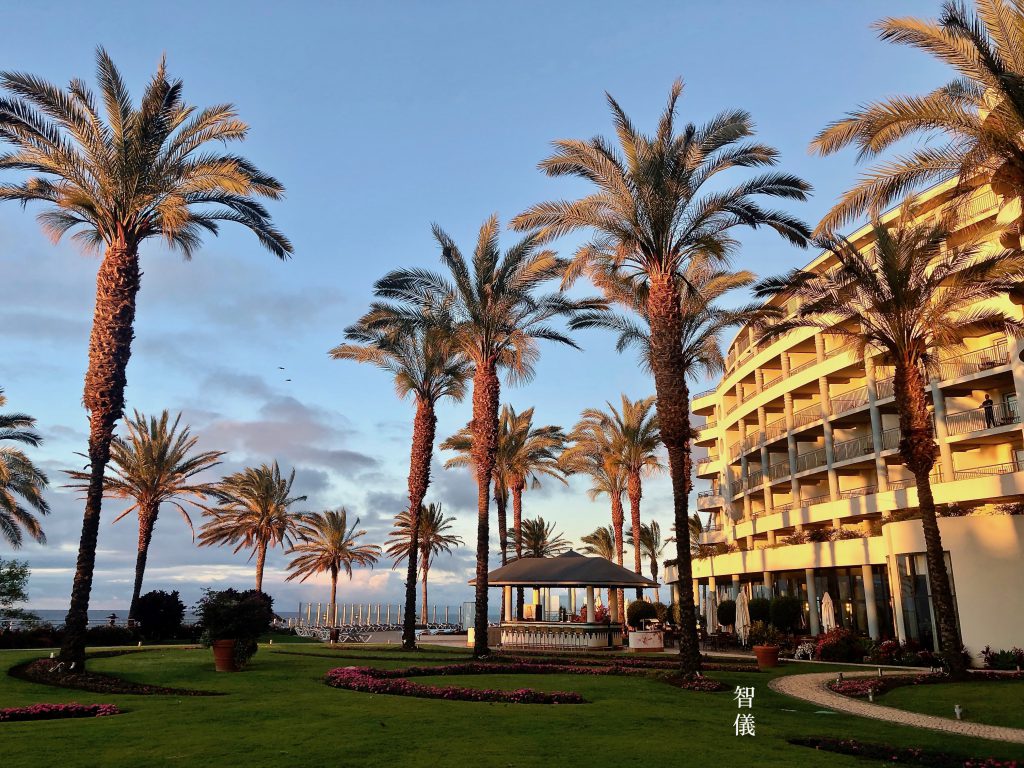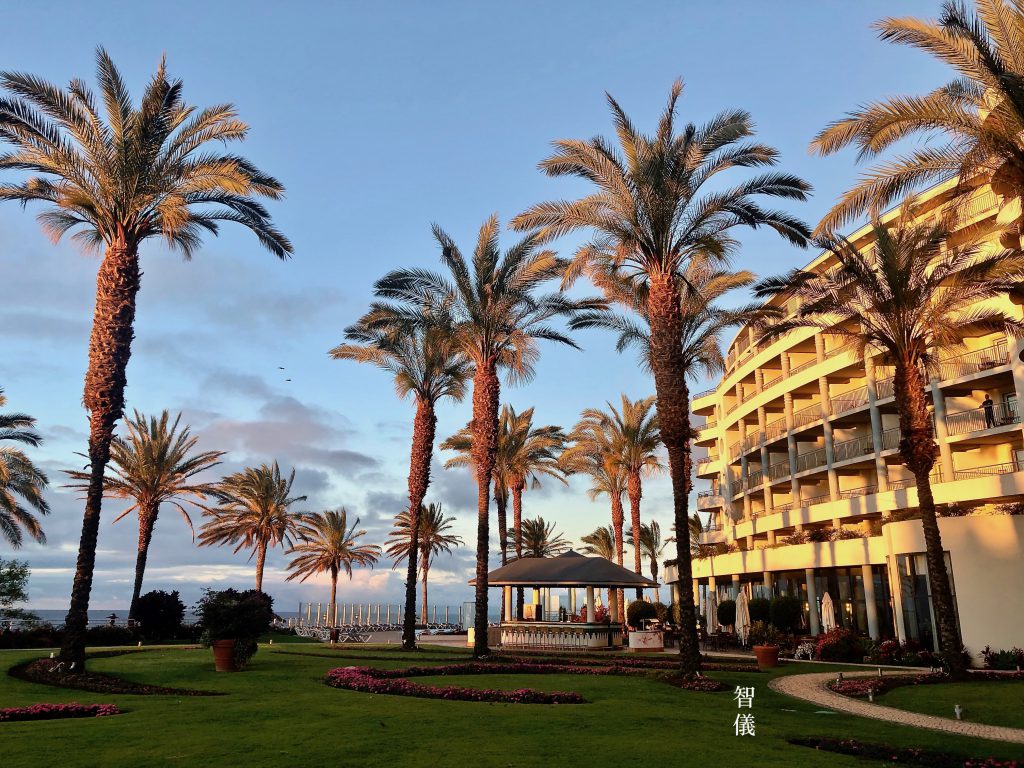 Pestana Grand Hotel

Pestana Grand Hotel

Pestana Grand Hotel
From the garden there were steps down to the promenade. There's a path down to the coast to admire the view
view on the coastal promenade

coastal path

coastal path
But the stay was made more special by the birthday surprise from my daughter in collaboration with the hotel!
A bouquet of flowers, a birthday cake and a bottle of sparkling wine magically appeared in our upgraded sea-view room! Fantastic!!
Pestana Grand Hotel

Pestana Grand Hotel
In and around Funchal
We took the complimentary hotel shuttle to the centre of Funchal, right outside Pestana CR7 Hotel. We walked along the promenade heading for the old town, passing the marina and the pier.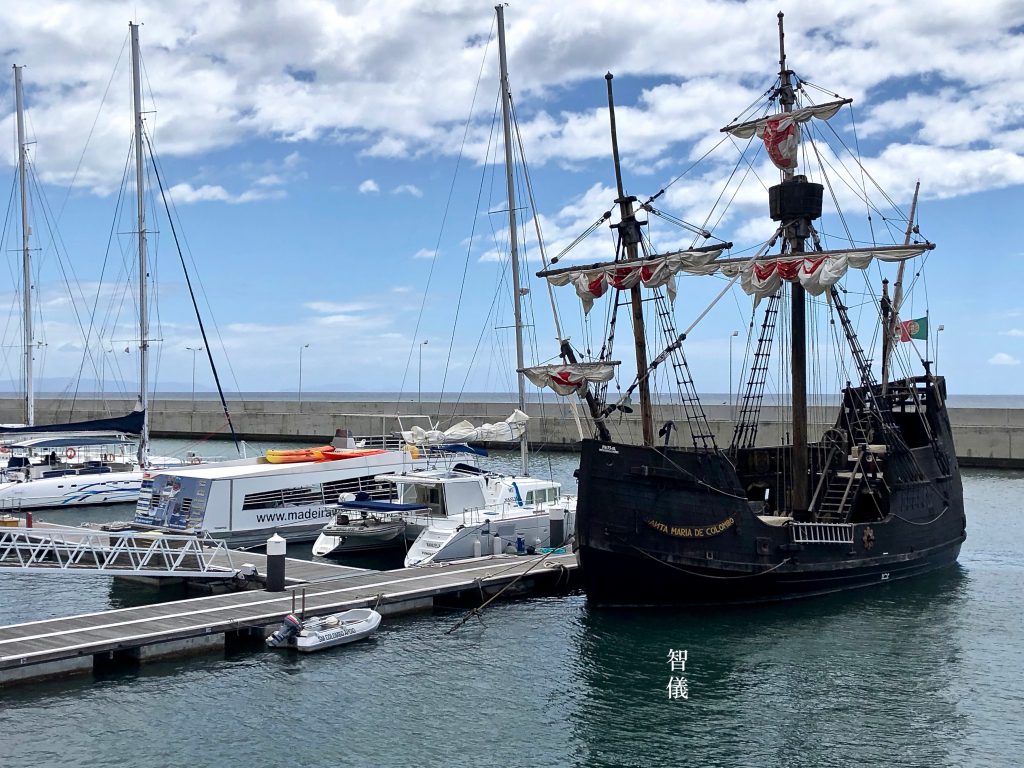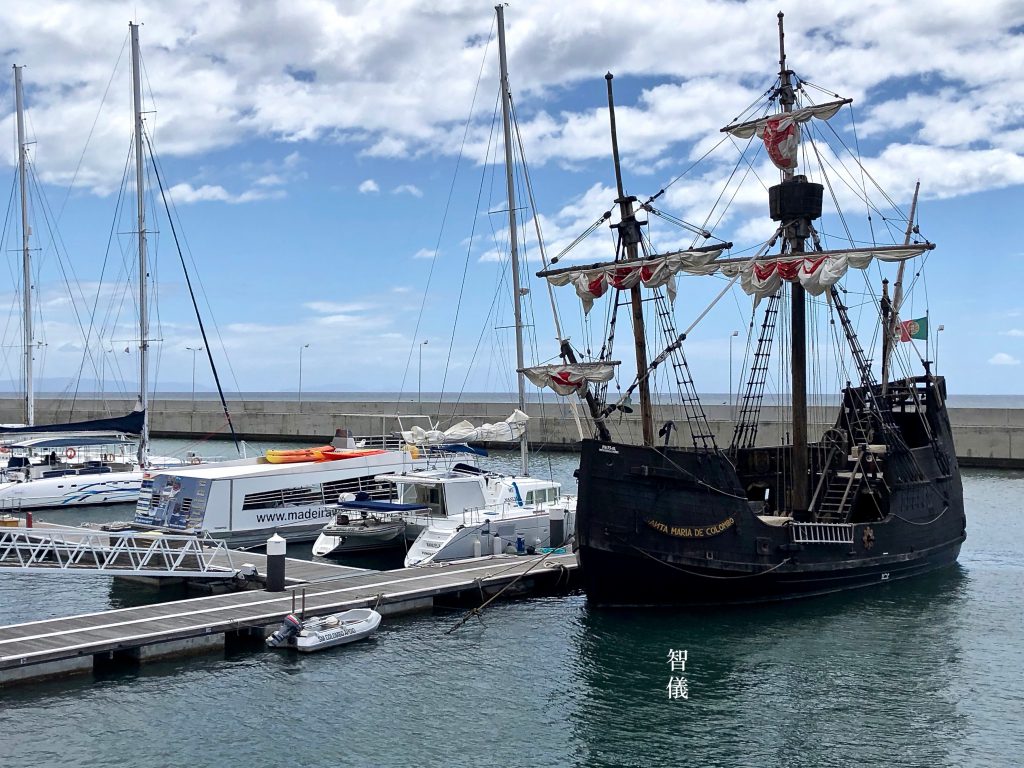 Funchal – along the promenade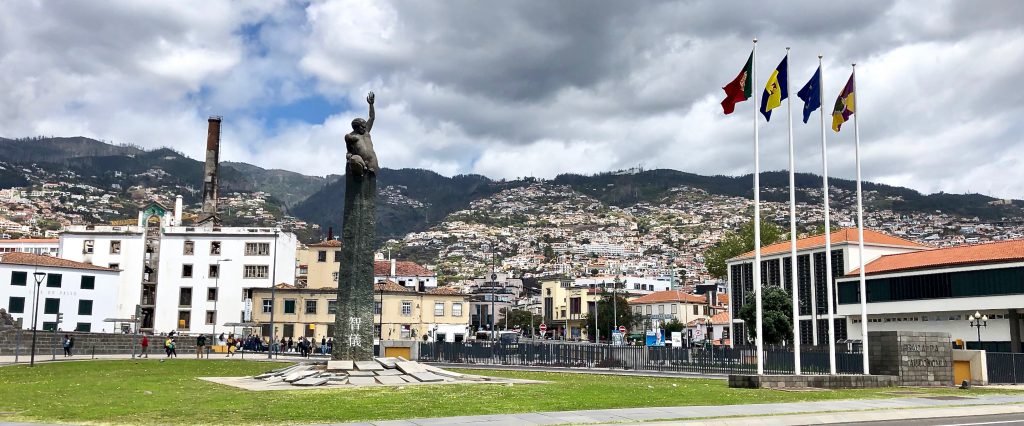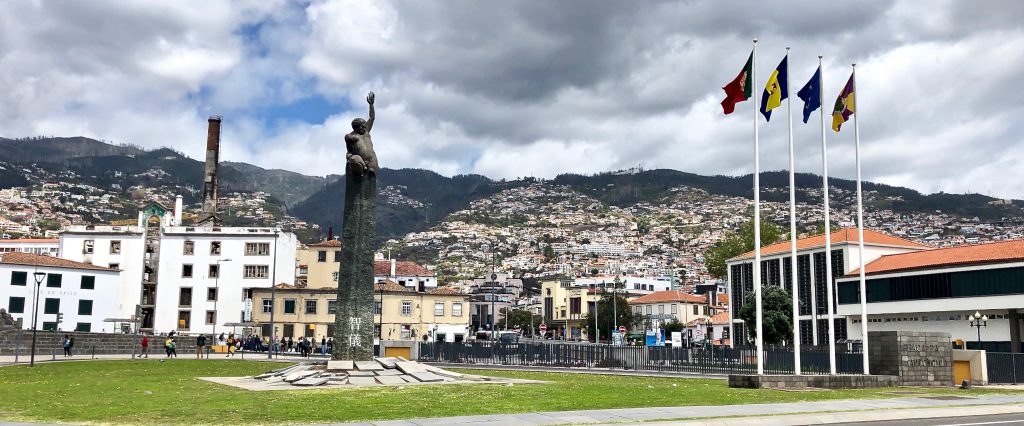 I particularly loved the very wide pavement with distinctive Portuguese paving.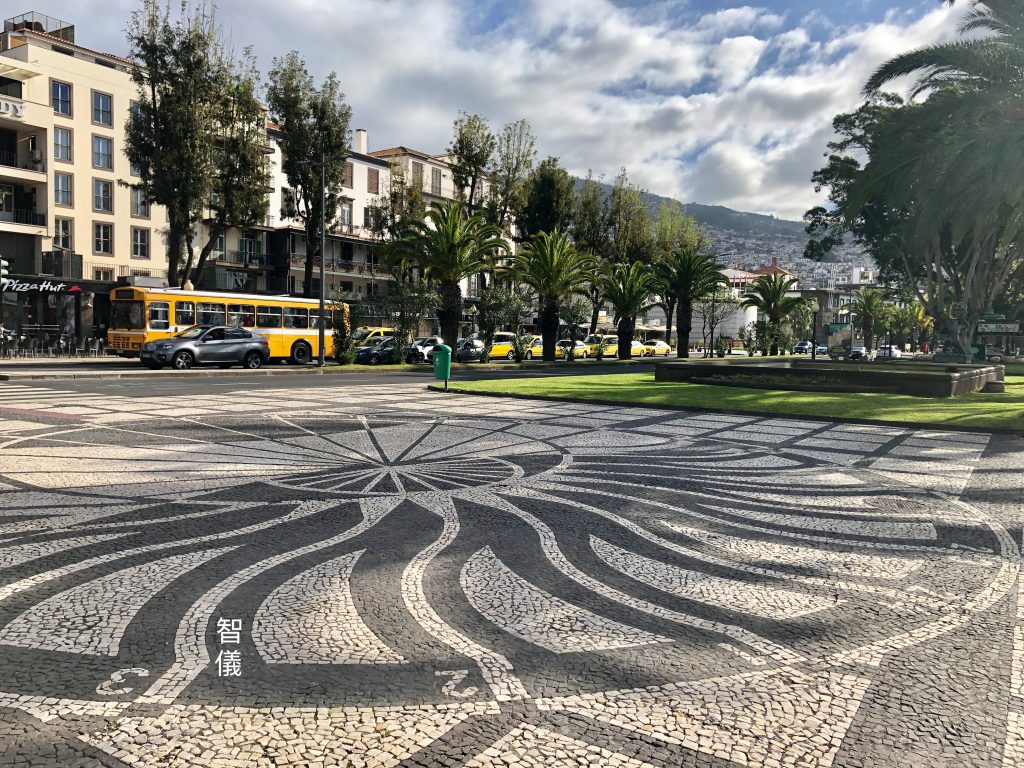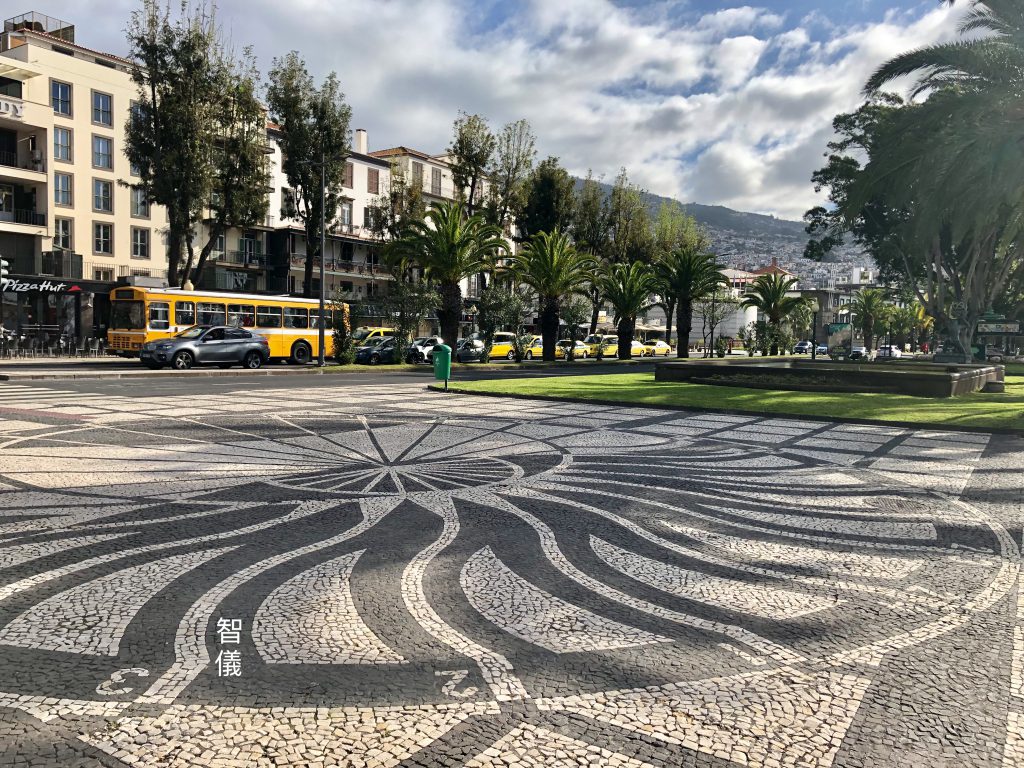 When we got near the cable car terminal we were met by Luís, who offered to drive us in his taxi to 2 other viewing points before taking us to the Botanical Garden and then back to the old town. All for the similar cost to just the cable car rides.
I needed little persuasion because the other two places were not easily accessible by bus and I would not have missed them for the world!
São Gonçalo
What a splendid view of Funchal from there!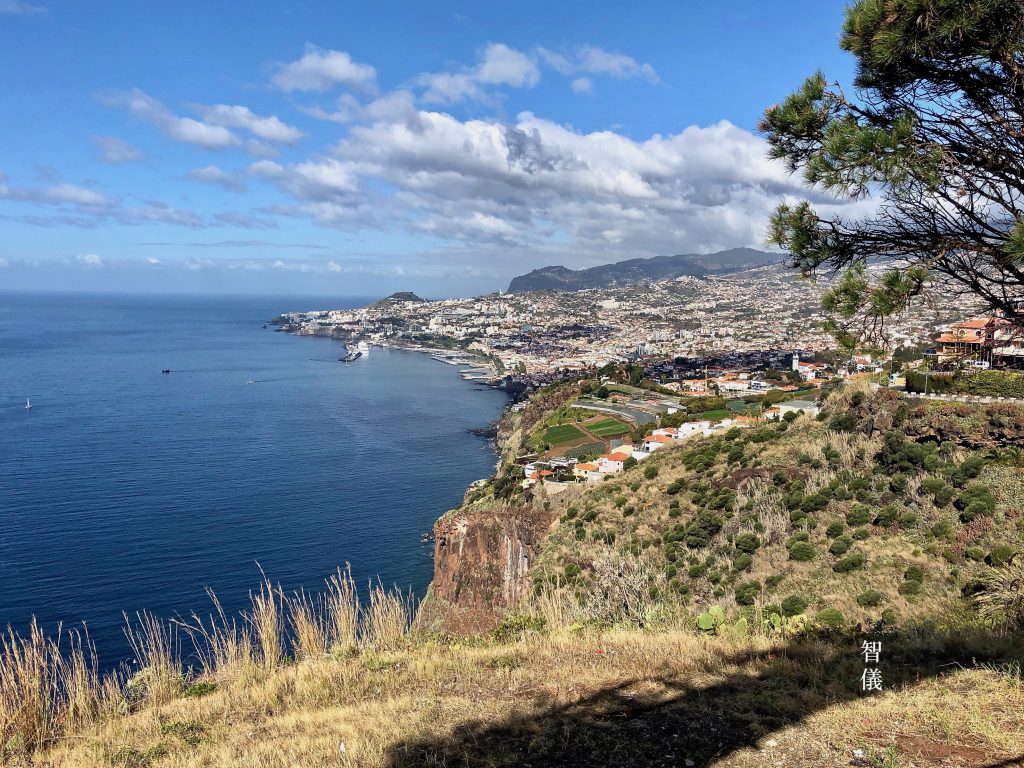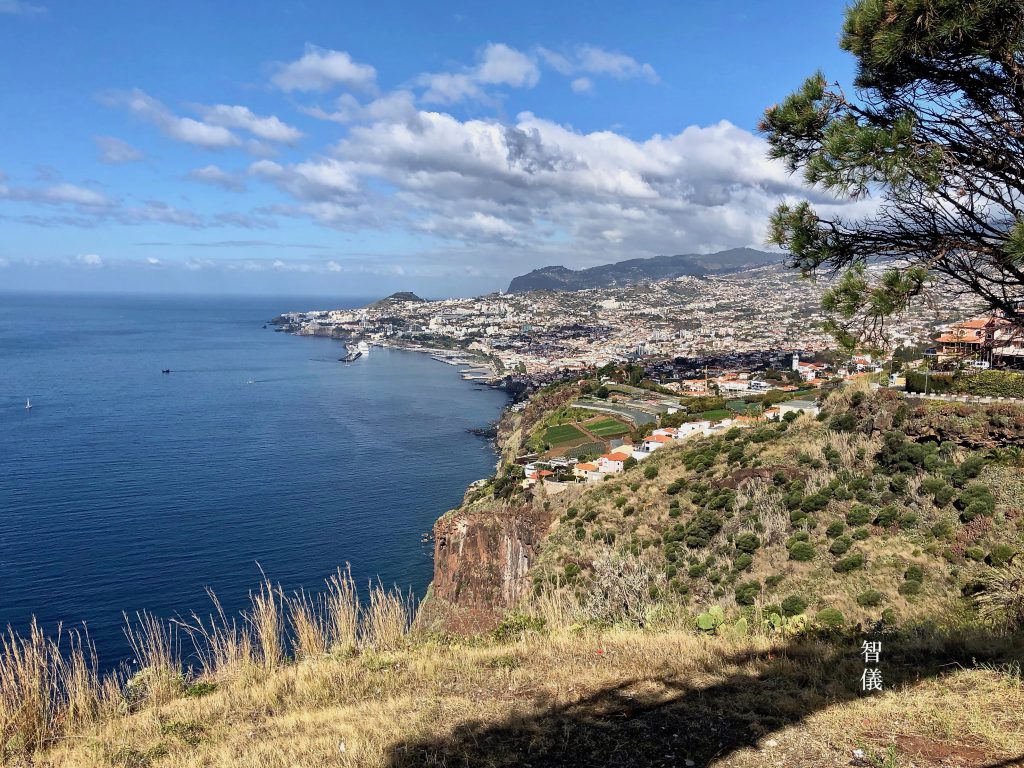 Luís with my partner
Cristo Rei do Garajau
I was particularly pleased to be able to see the statue Cristo Rei (Christ the King). At the first glimpse of the statue, my feet took wings!
According to Luis it was built in 1927, 4 years before Christ the Redeemer in Rio de Janeiro was completed. Awesome!!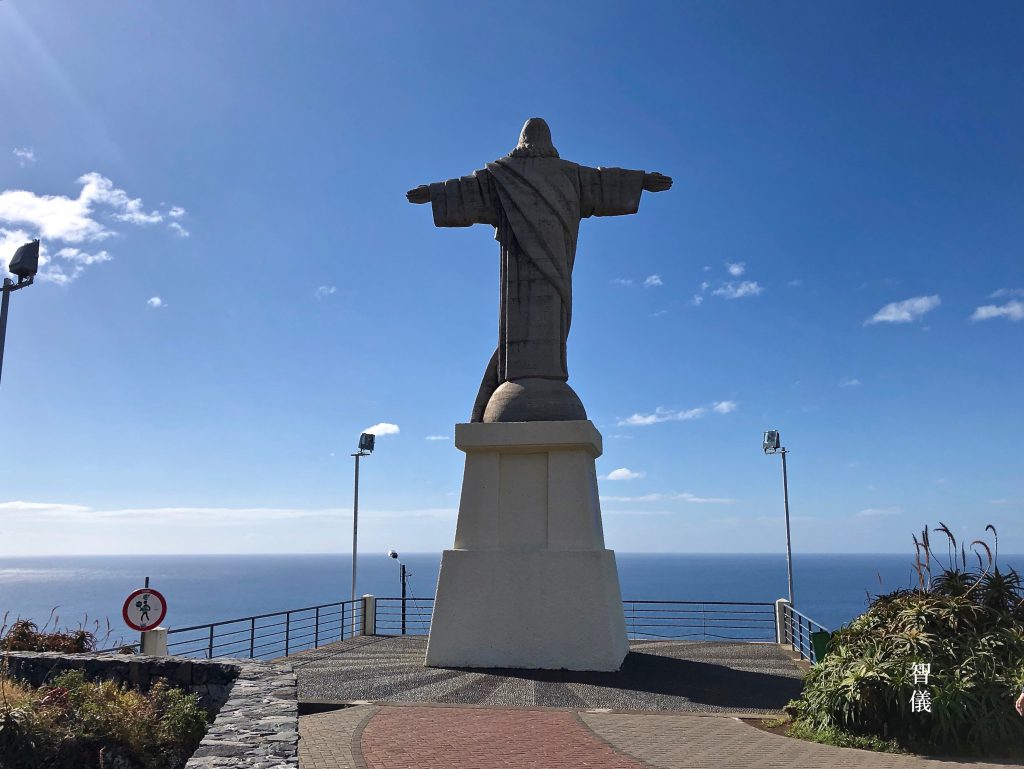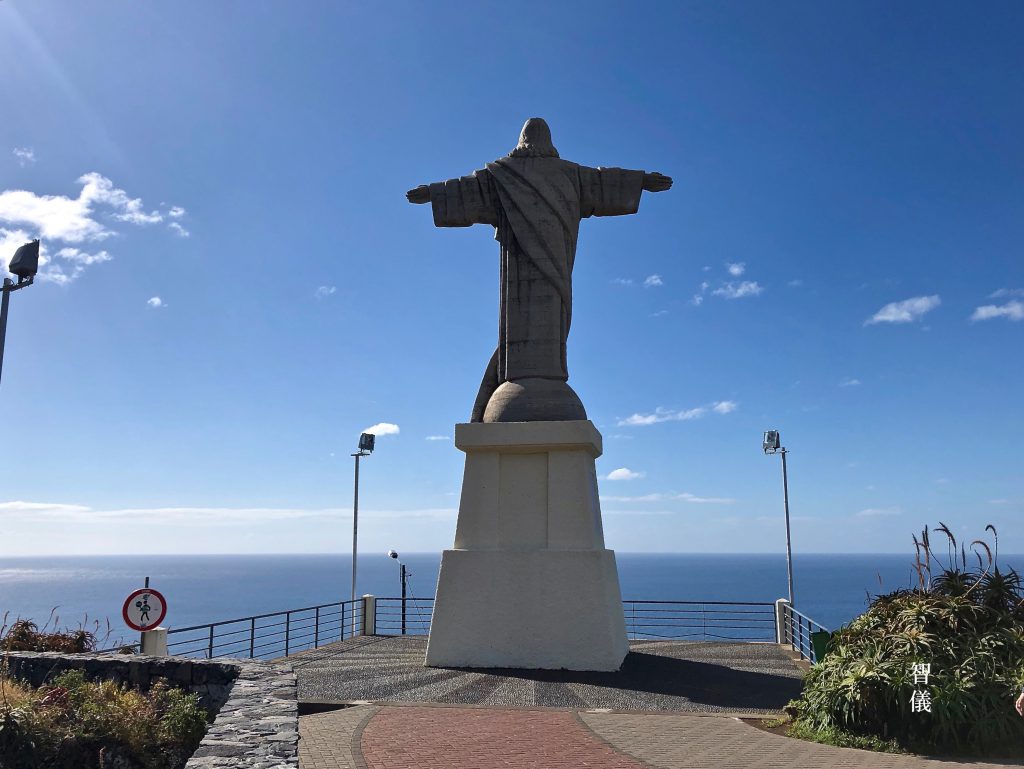 Madeira Botanical Garden


I have seen photos of the garden but on a lovely sunny day it begged for a photo at every turn!! And of course I happily obliged!!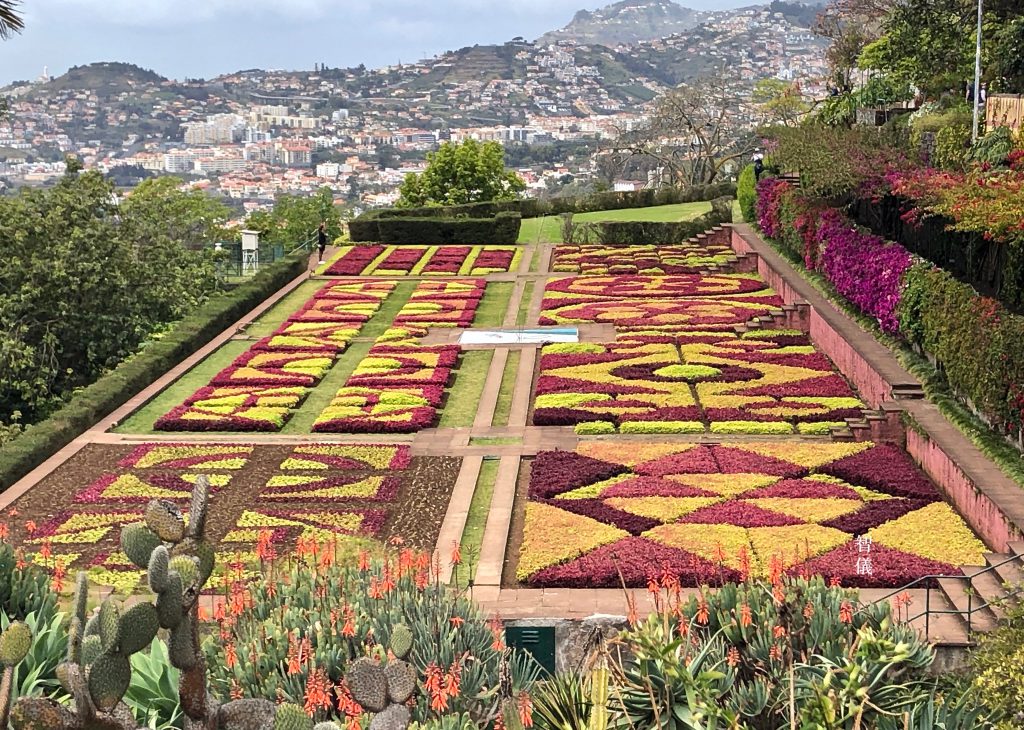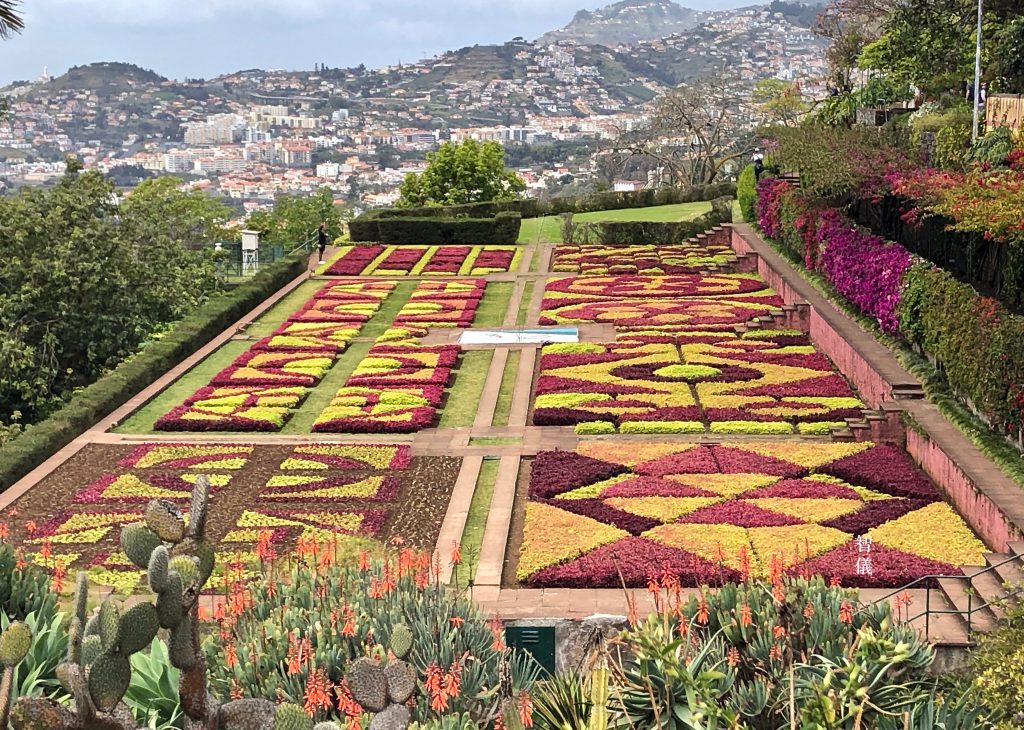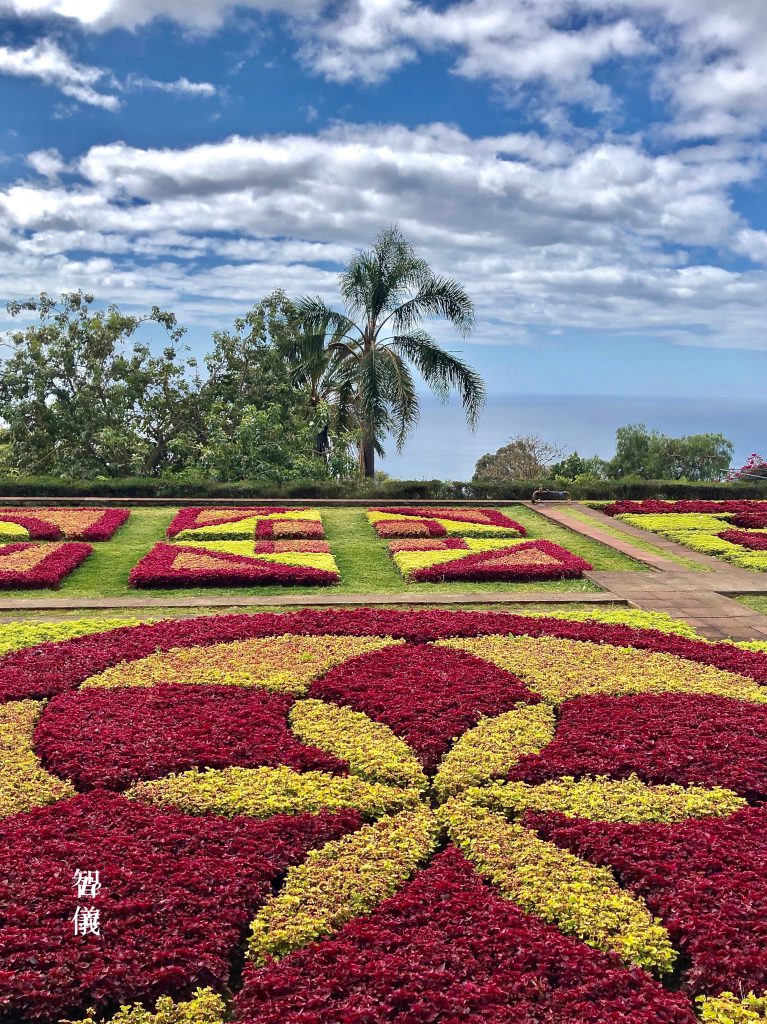 Madeira Botanical Garden

Madeira Botanical Garden

View from Madeira Botanical Garden
Funchal and its Old Town (Zona Velha)
There're some quirky wall paintings in the old town. But these two had my votes!
The Farmers' Market
Farmers' market

Farmers Market (upstairs)
Back to Pestana Grand, there's a little gem at the coastal promenade. It's Magic Tearoom. It's not so much for the food but its well-tended tropical garden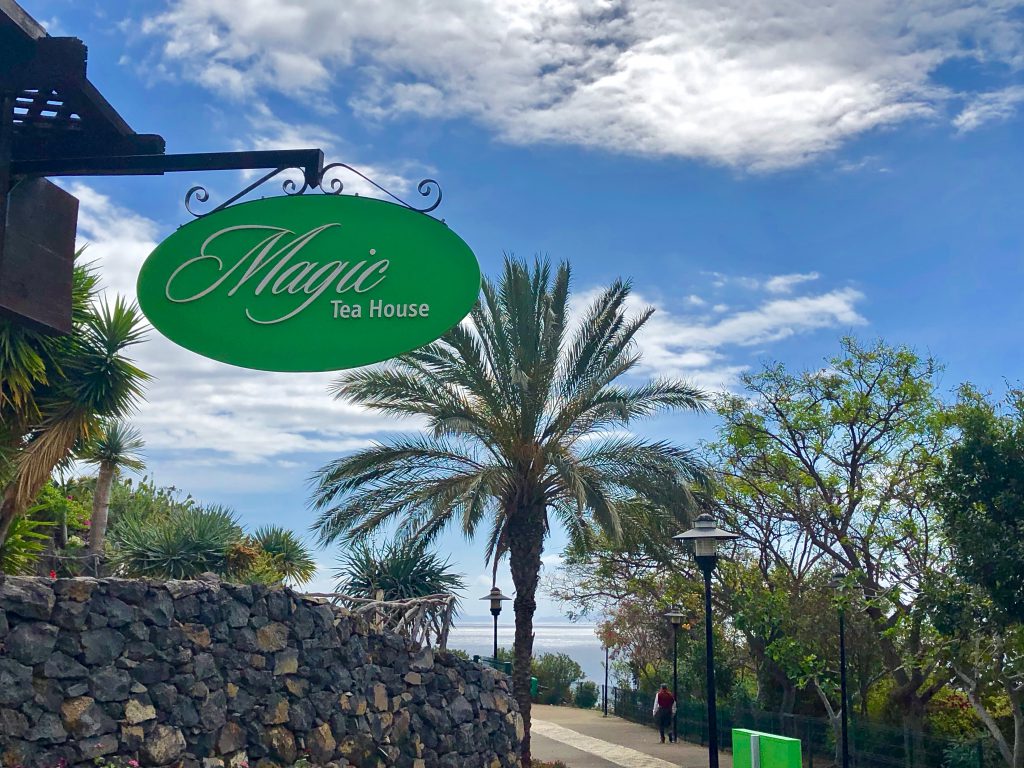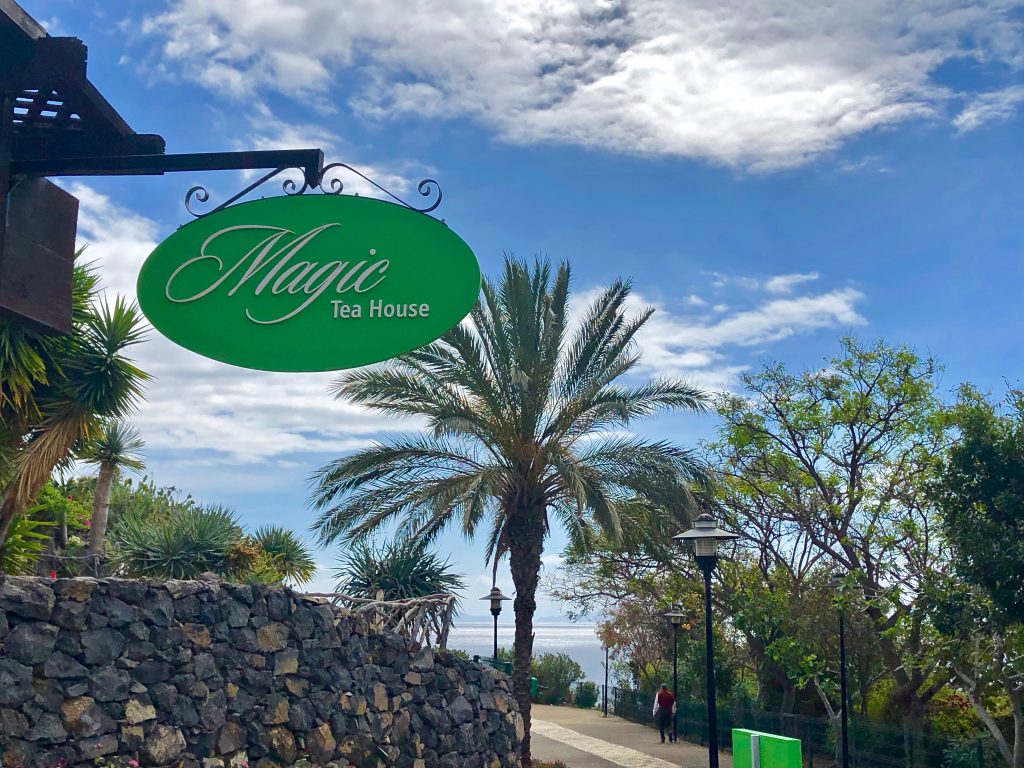 Apart from being a relaxing place Madeira has a lot of wonderful places to explore….. More to follow.
Meanwhile here are my fridge magnet and me in my familar pose
Comments are welcome but spams are deleted immediately unread