An unexpected change of plans took my partner and I from Basel to Frankfurt in late June. As I have ear-marked Frankfurt as a base for day trips in and around the area, it was no hardship at all. In fact Frankfurt turned out to be a wonderful place in its own right!!
Where to stay in Frankfurt – Bristol Hotel
Once again I found us a great deal with BA Holidays to stay at the 4* Bristol Hotel within a short walk from Frankfurt Hauptbahnhof
(from the exit at the far end of Platform 24, turn left and the hotel can be seen on the right at a short distance, easy!)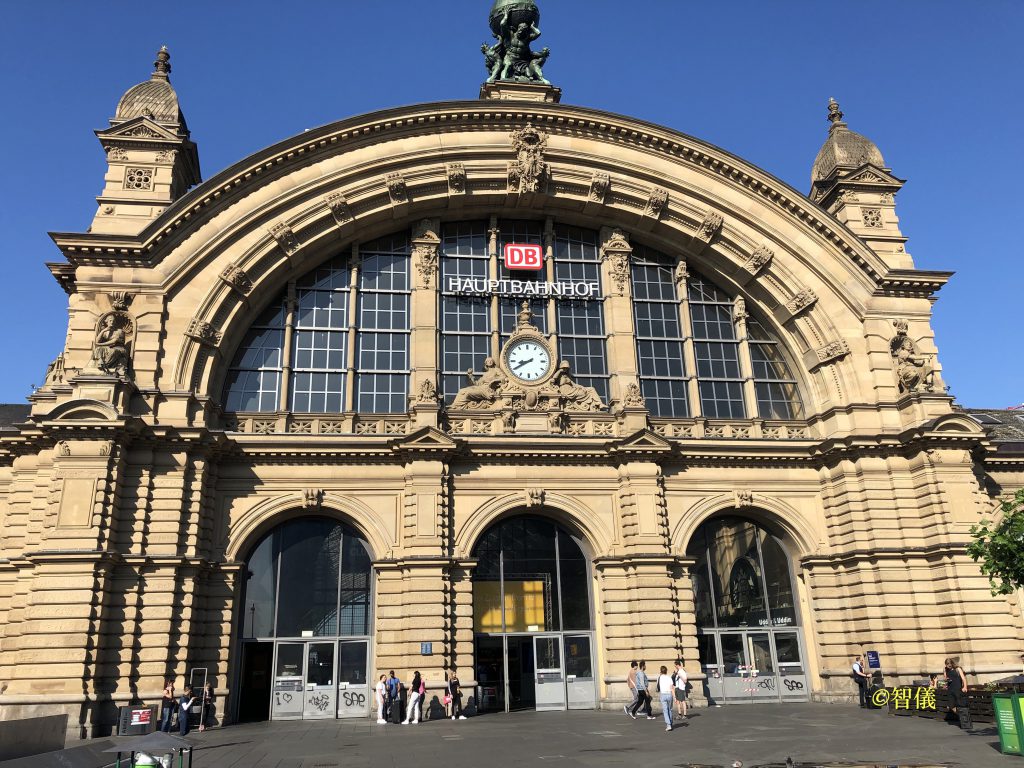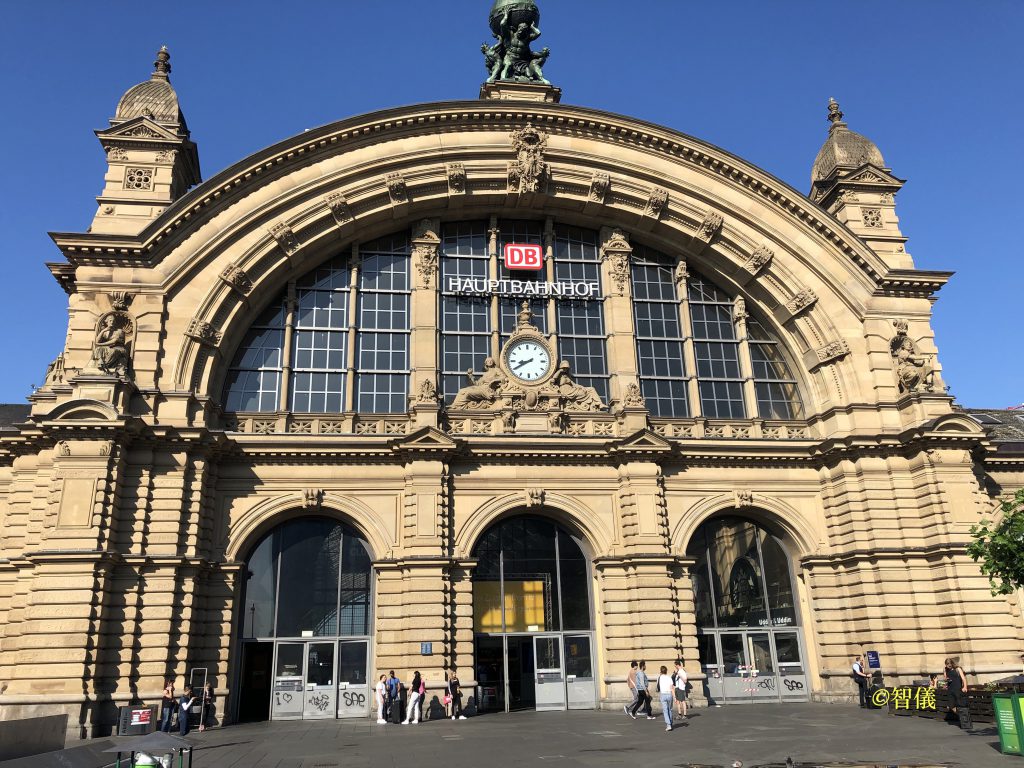 Because of its vicinity to the central station the hotel seems to be popular with people on business, too. Our room on the 5th floor was reasonably sized, functional rather than luxurious. The air conditioning was quiet. There's a good selection at breakfast and the food was regularly replenished. In fact the hotel was perfect for our requirement as a base in Frankfurt
Fabulous Frankfurt
Anyway, Frankfurt is more than a soulless modern metropolis. Not far away from the glistening glass-fronted towering buildings is the rebuilt Altstadt (old town) with its charming medieval half-timbered buildings and rows of museums.
Frankfurt is a dynamic finance centre, home to the European Central Bank, with a skyline dominated by skyscrapers; hence the nicknames such as "Bankfurt", "Mainhattan". I was rather amused to hear Frankfurt also referred to as "die heimliche Hauptstadt" (the secret capital) of Germany because when I was in Munich I heard it referred to as such too!!
Main Tower

It's worth the entrance fee of €7.50 to go to the observation platform for view of the city. Unfortunately the restaurant was fully booked weeks in advance. I would have loved to dine there in the evening to see the city lit up at night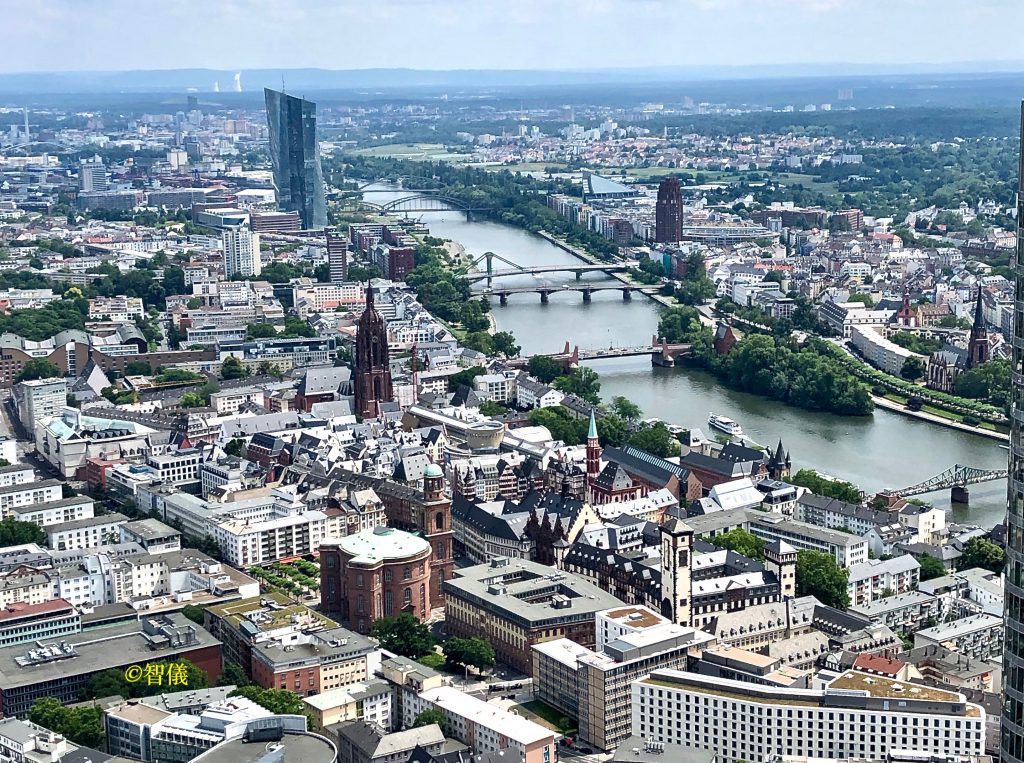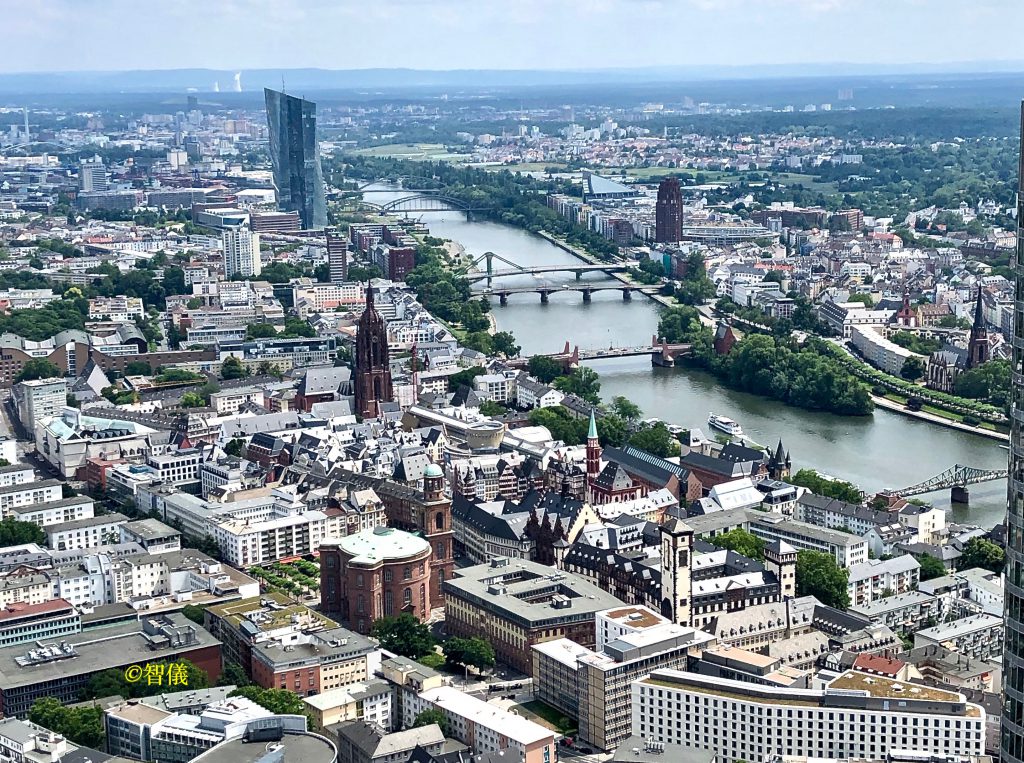 Symbol of Frankfurt – The Euro sculpture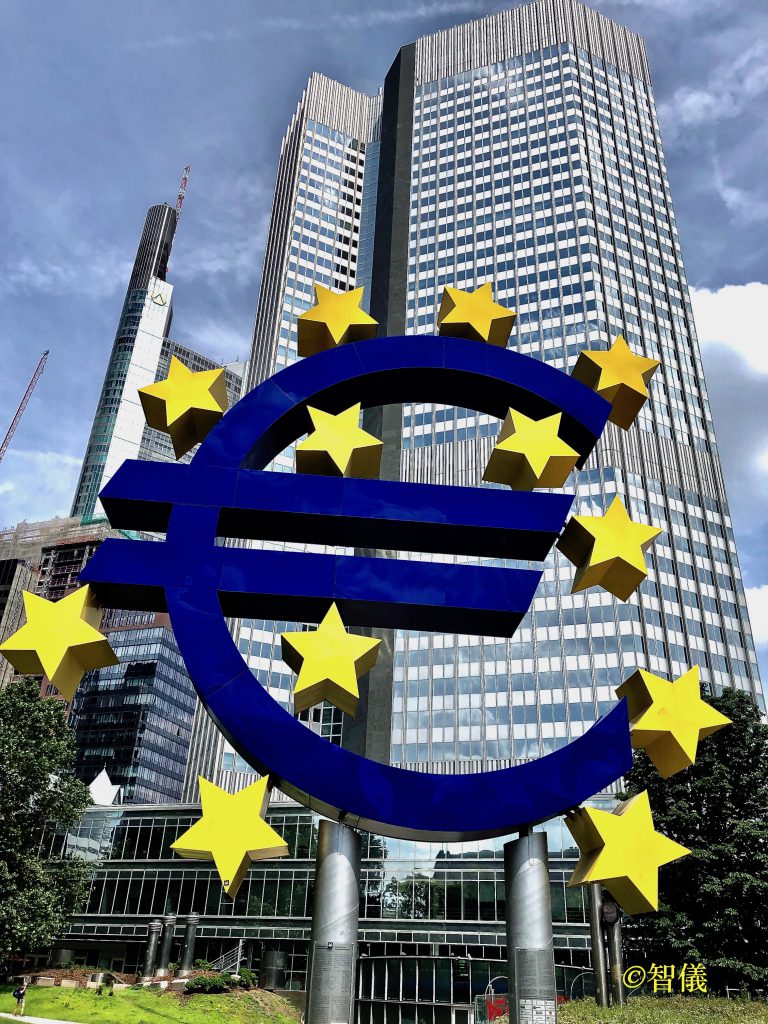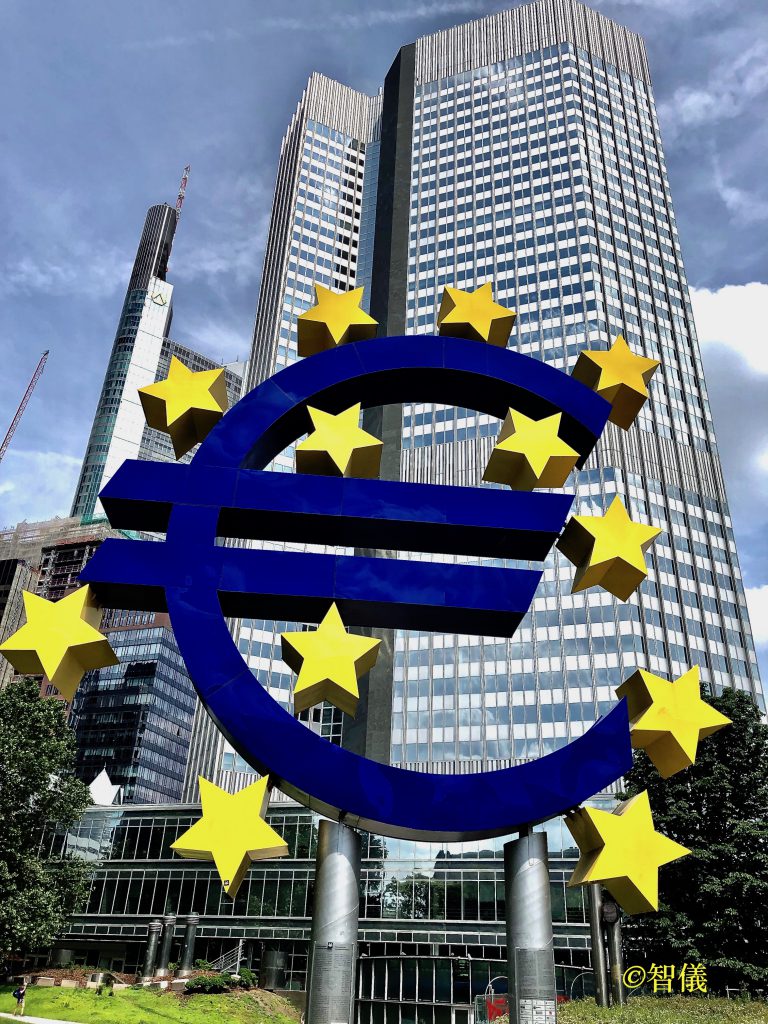 The skyline of modern Frankfurt
It's best viewed from a boat trip on River Main that flows through Frankfurt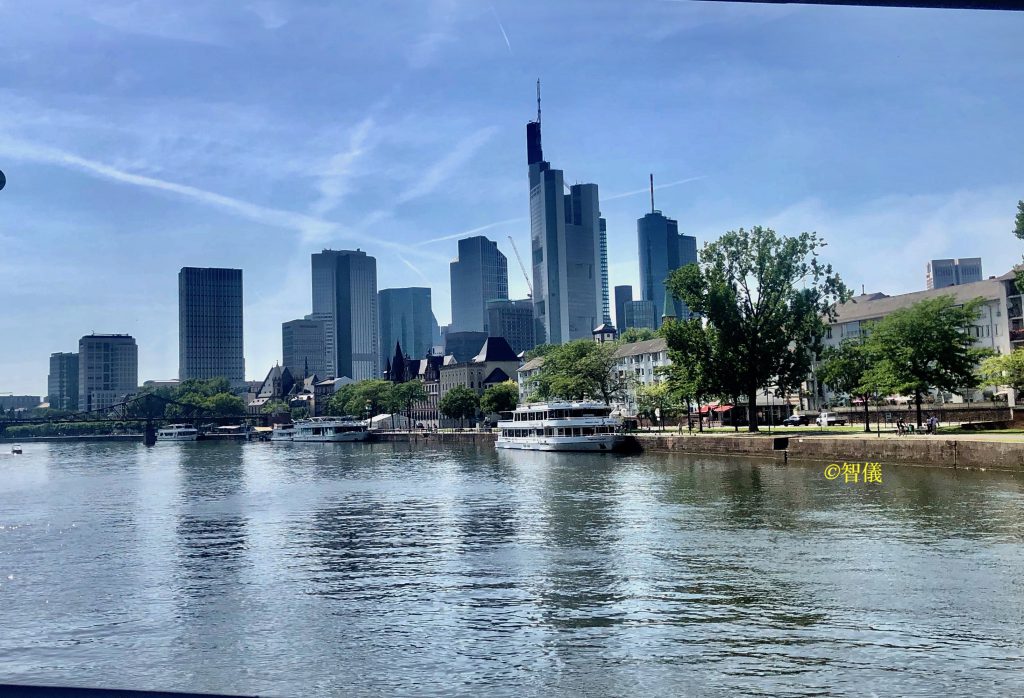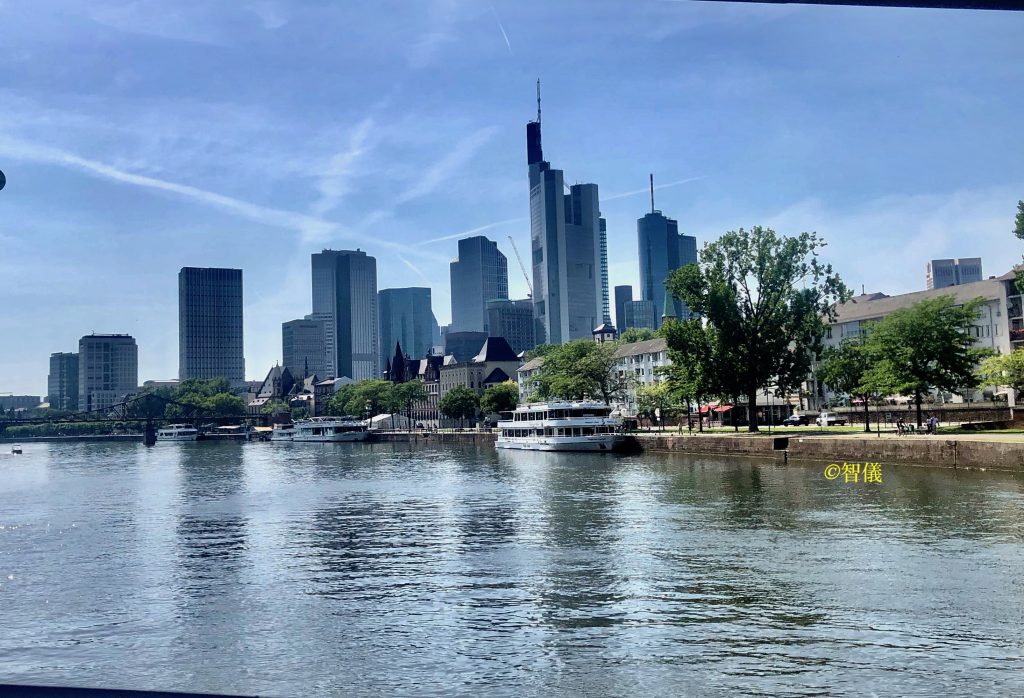 Eiserner Steg (iron footbridge)
The bridge is a great spot for a great view of the city. It's just over 150 years old and connects the city of Frankfurt to the rebuilt Altstadt (Old Town)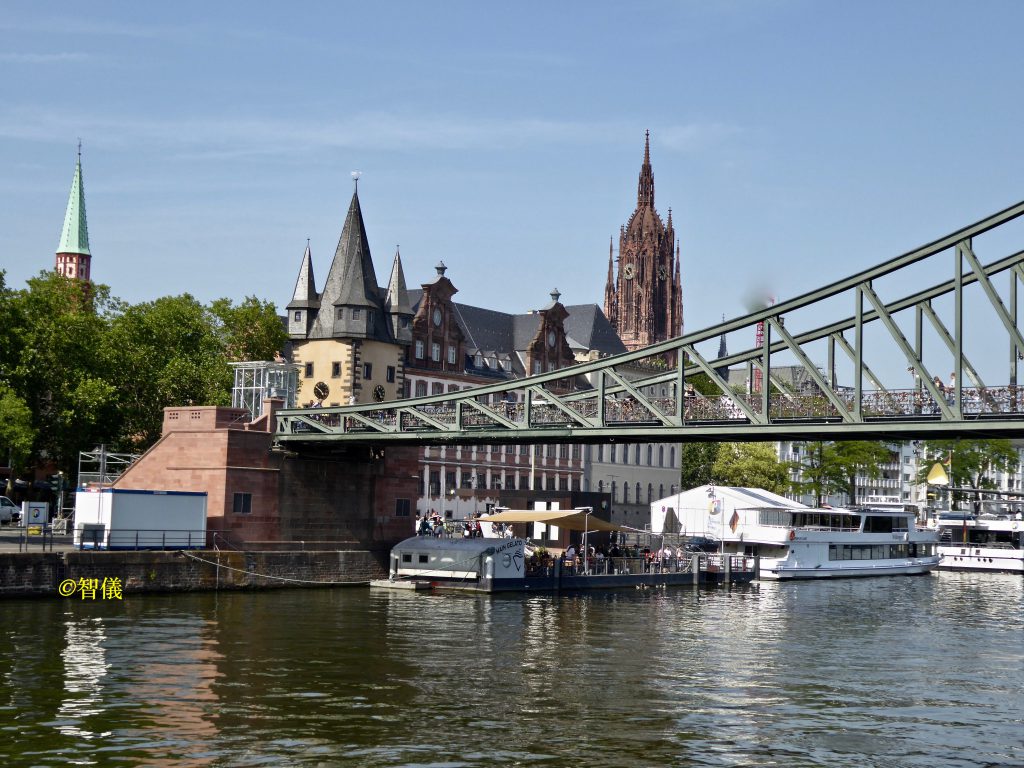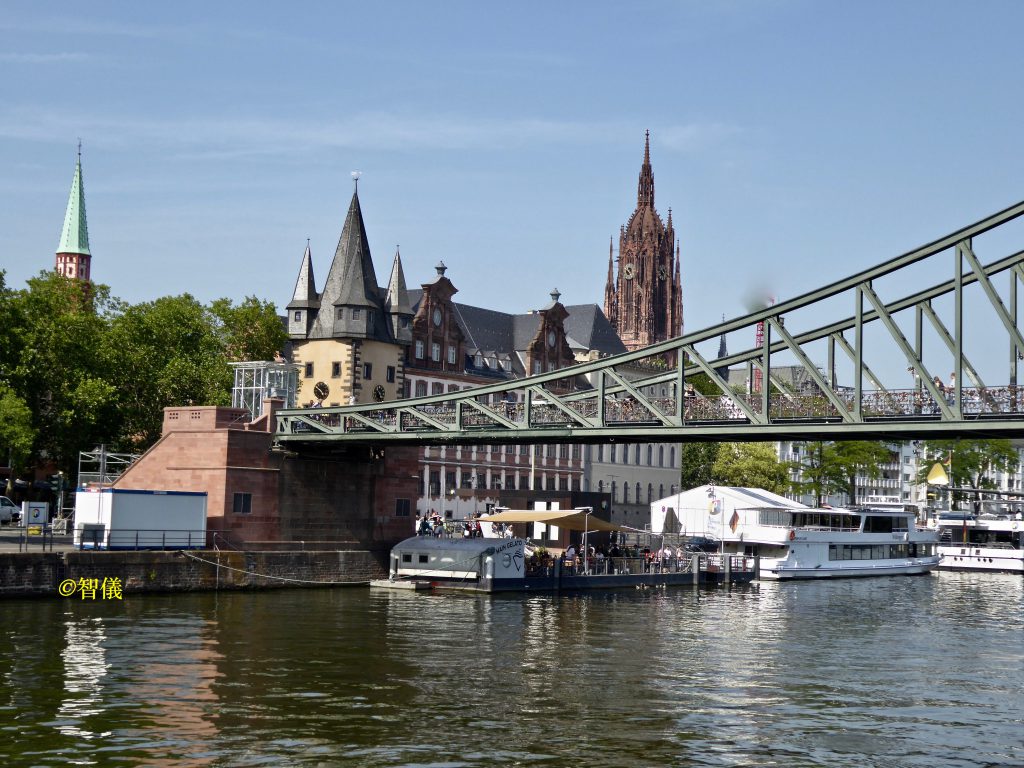 The bridge is weighed down by increasing number of these locks
At the bottom of the bridge is the pier where sightseeing cruises on the Main depart and end.
There're a number of cafés on both sides of the bank for a relaxing drink before embarking on a boat trip!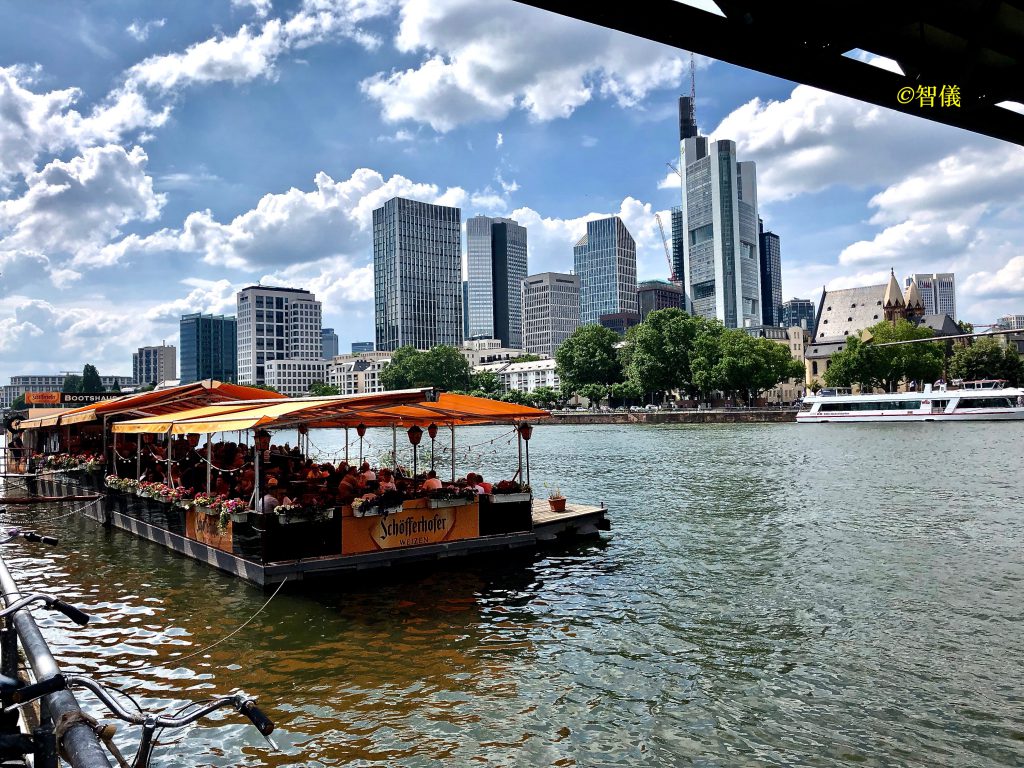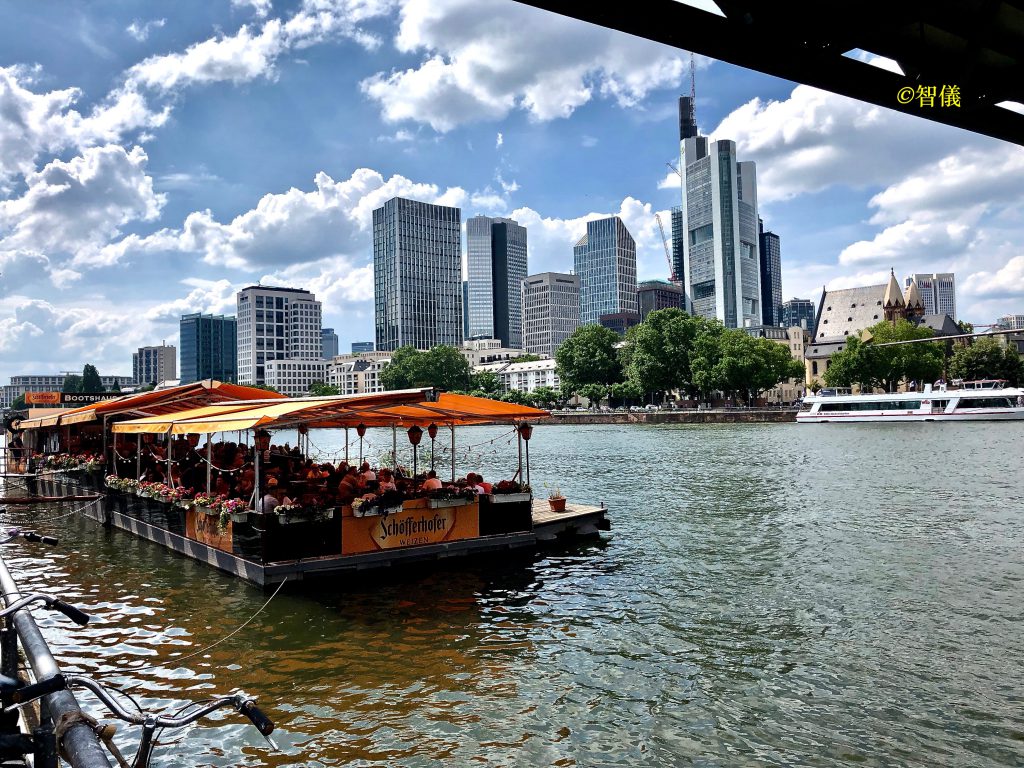 Historisches Museum at the Museum Embankment (Museumsufer)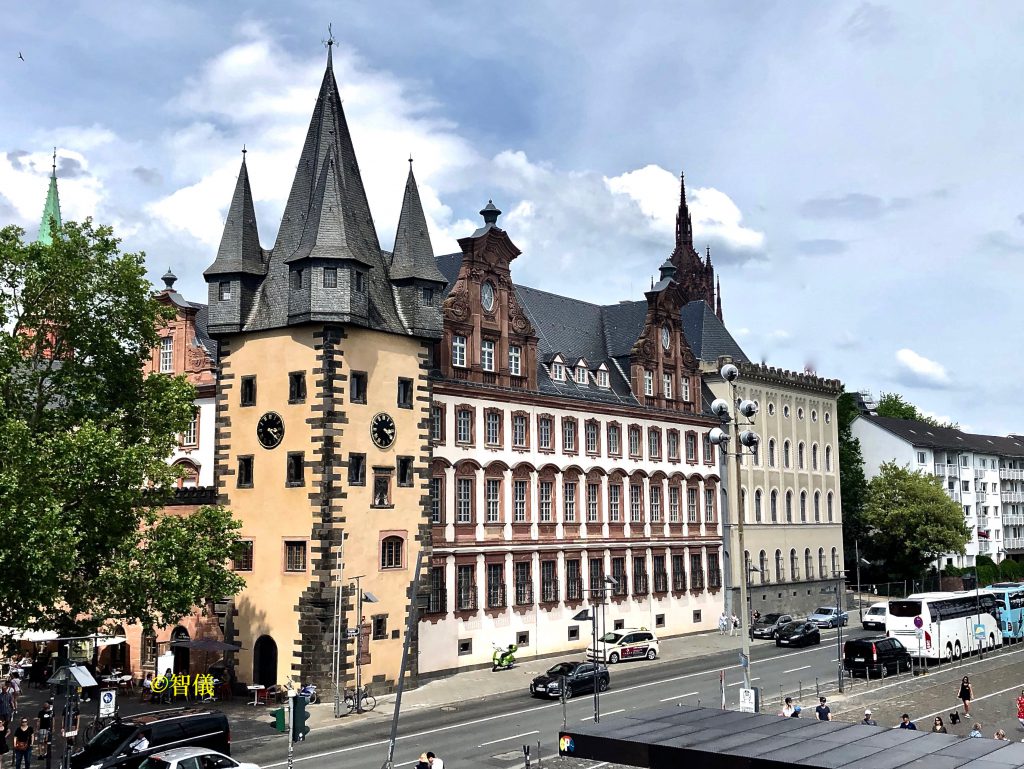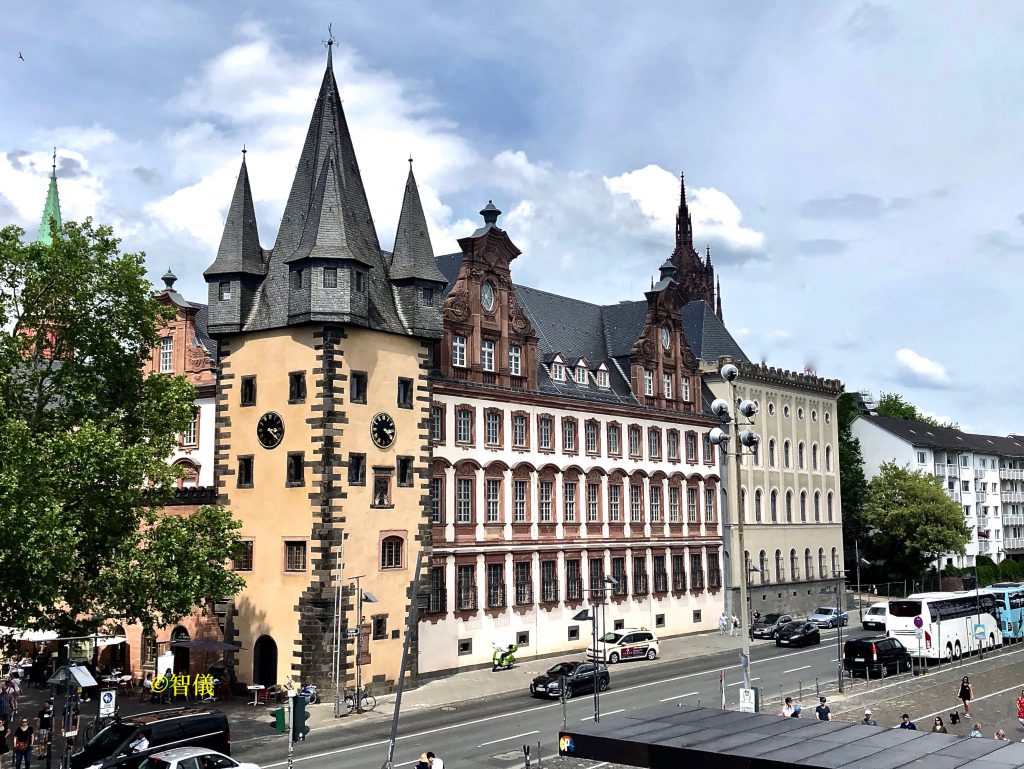 Altstadt (Old Town)
It's easy to see why Rõmerberg (Old Town Market Square) is so popular with tourists!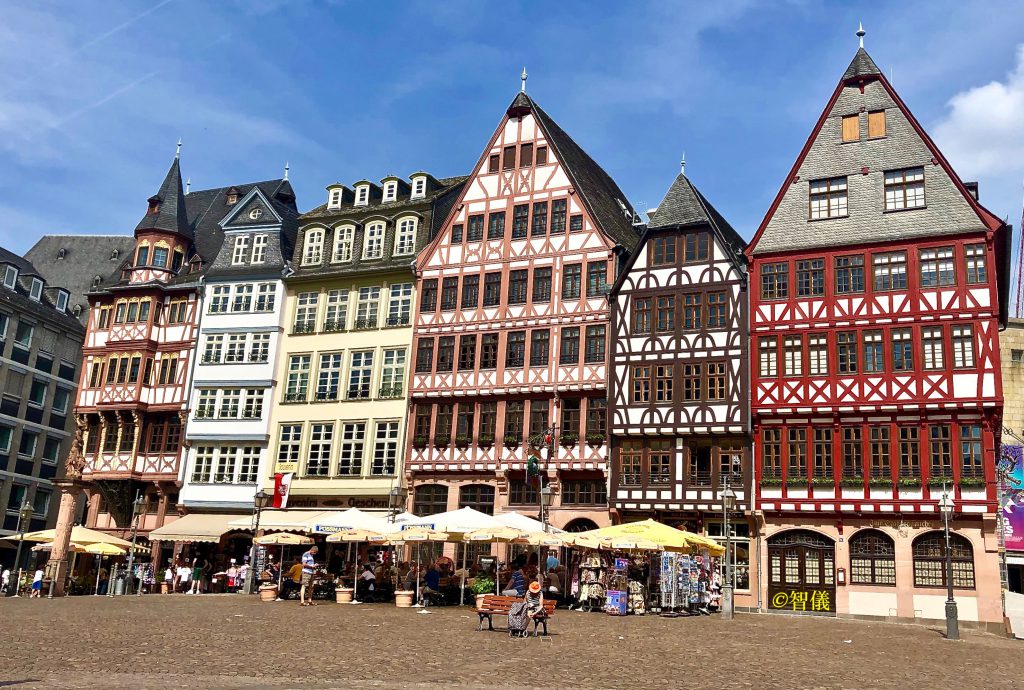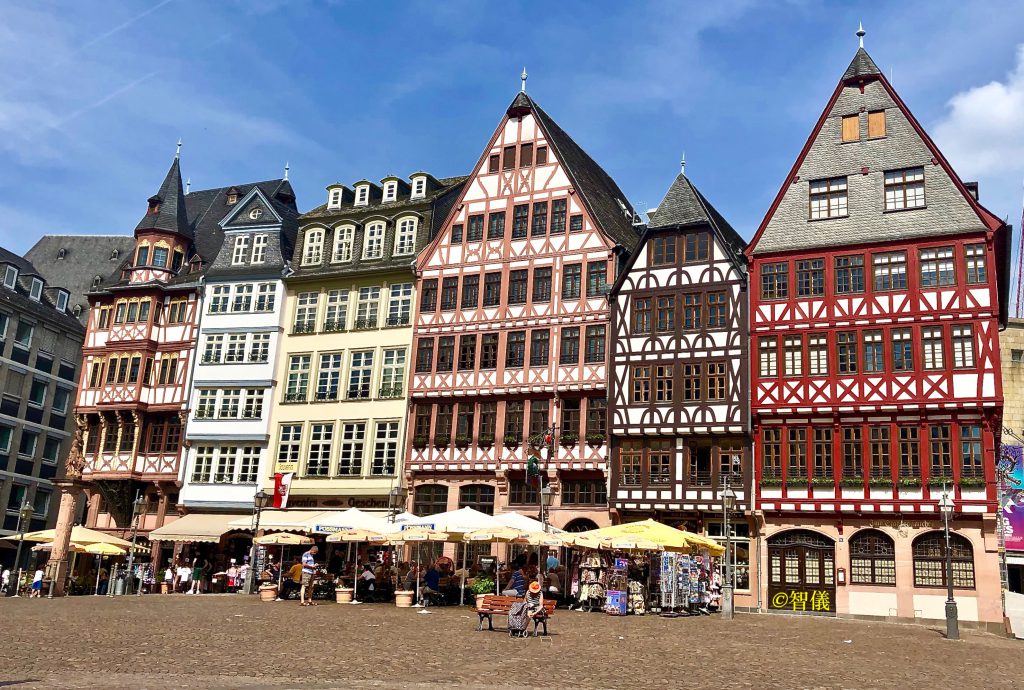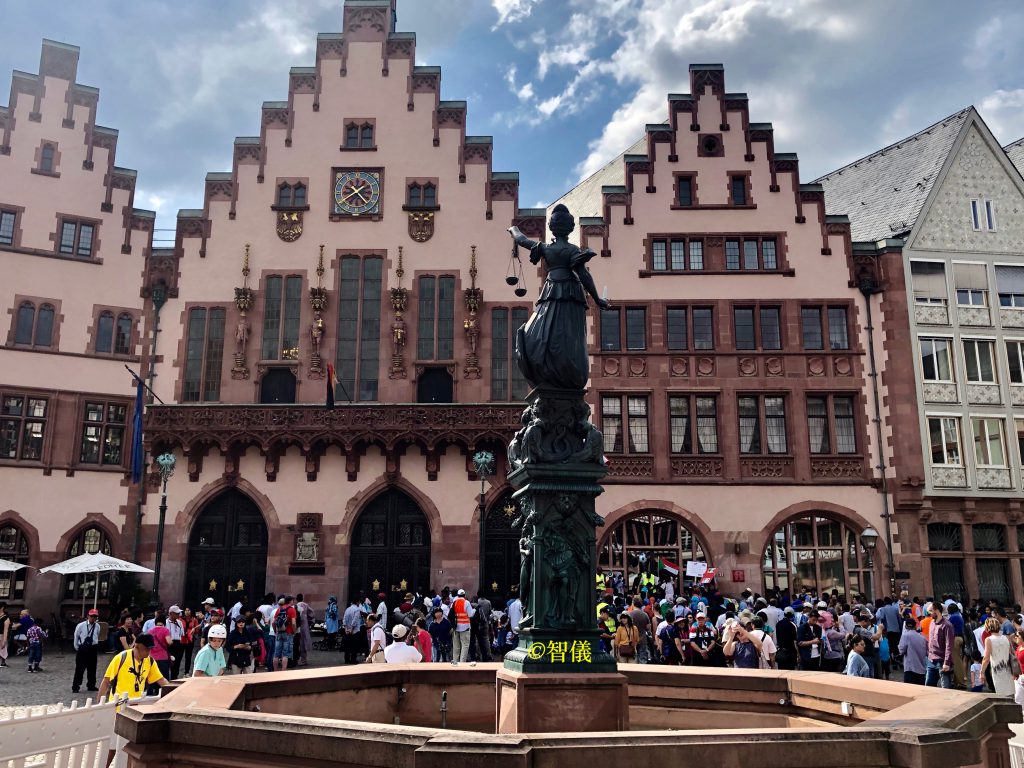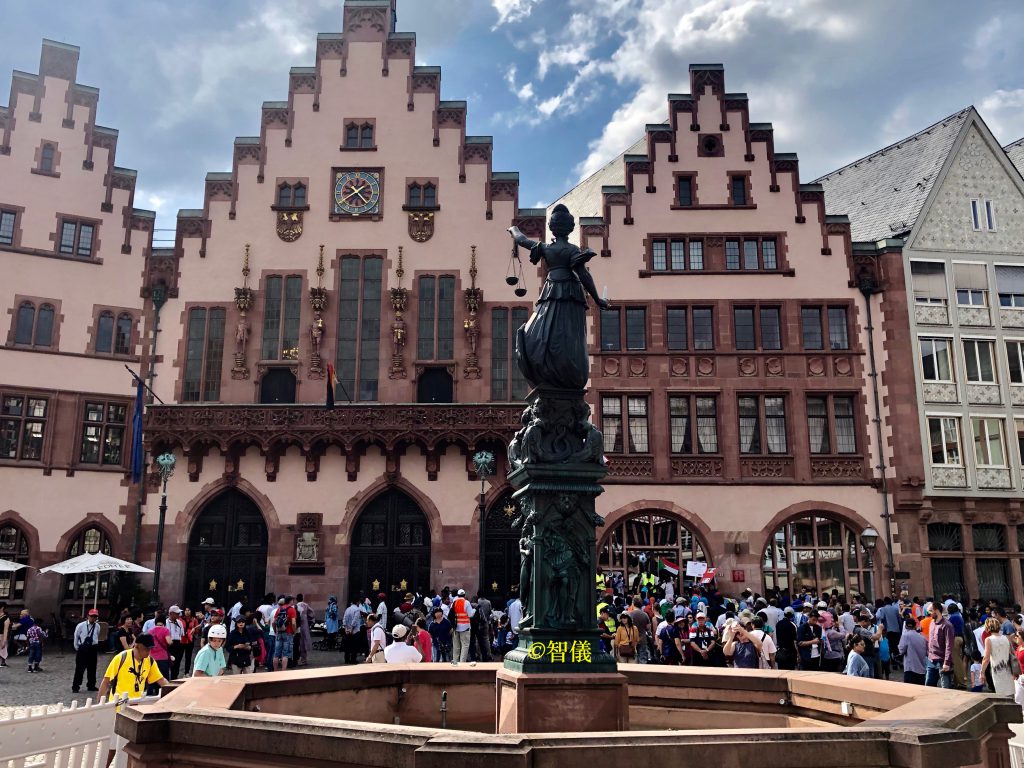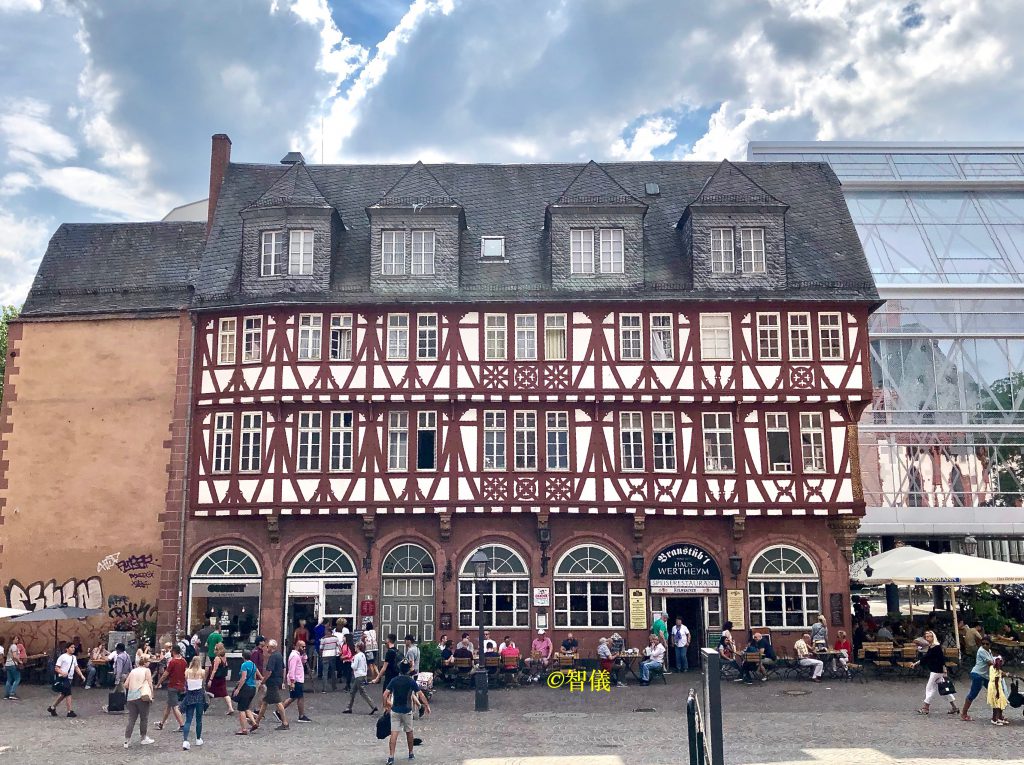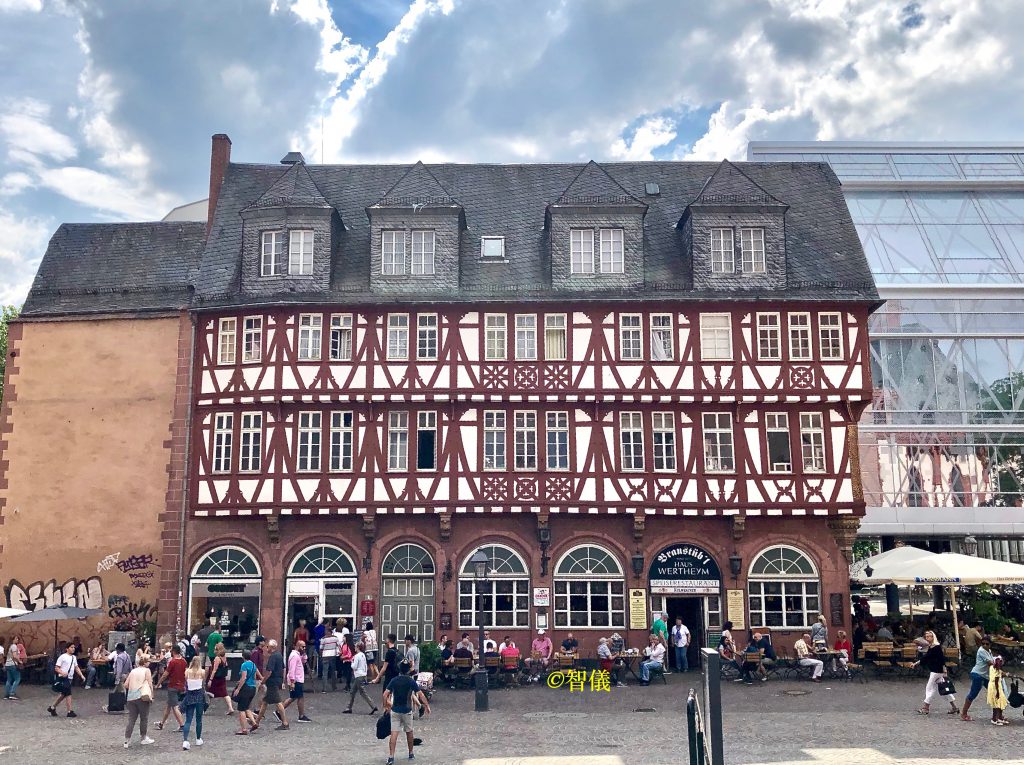 Wertheim House – apparently it's the only timber-framed building in Frankfurt's old town to survive the two world wars . It's now a restaurant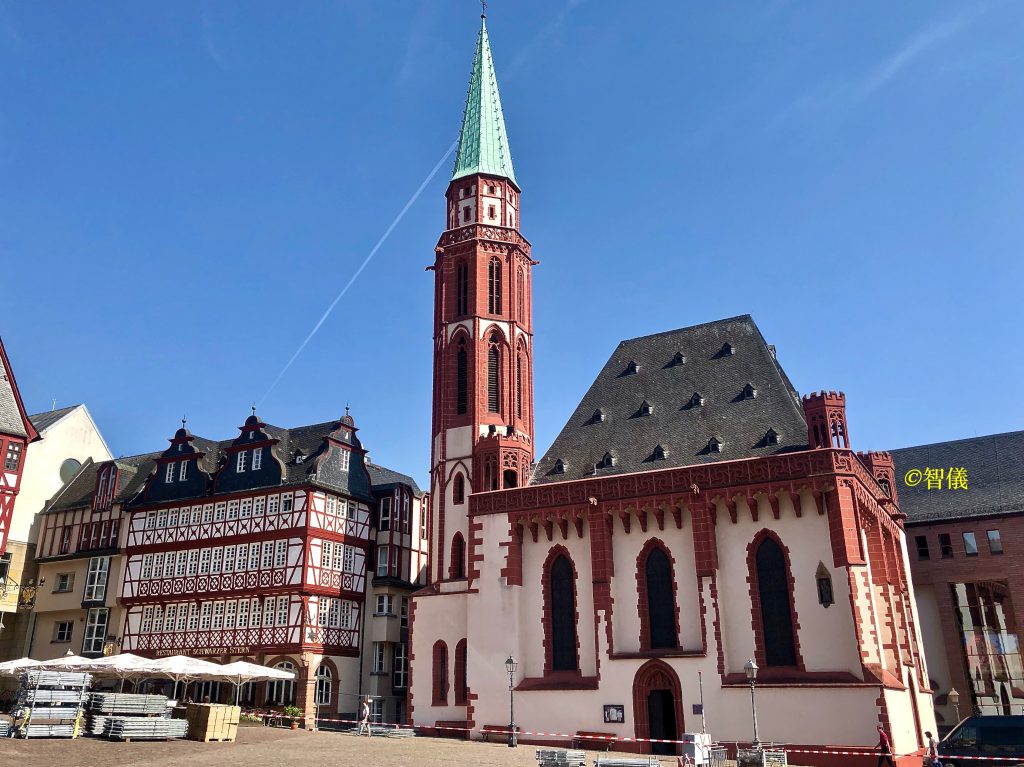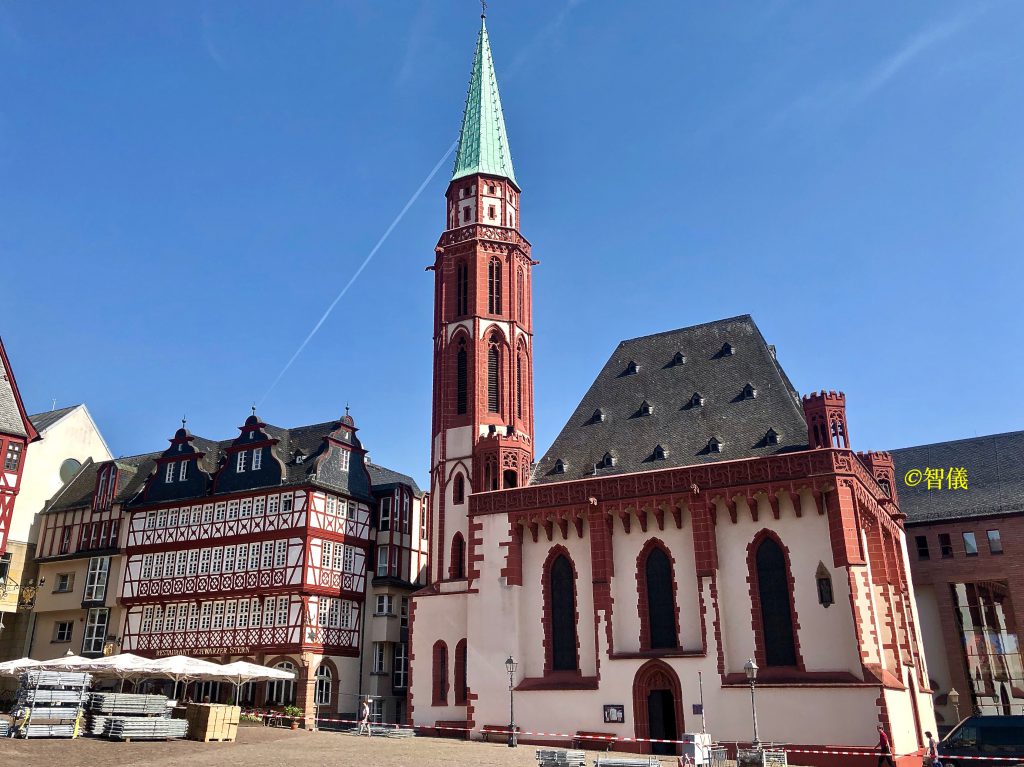 Getting around in Frankfurt
For a couple to get around in Frankfurt by public transport, the easiest and most cost effective way is to buy a day group ticket – for up to 5 persons. That means a considerable saving for a family of 4!!
During our train journeys to Koblenz and Wiesbaden, we passed some very pretty towns that are worth a visit, so a return trip to Frankfurt in the future is very likely. After all it's only under 75 minutes by plane from London!
Meanwhile, here are the fridge magnet and me in the picture!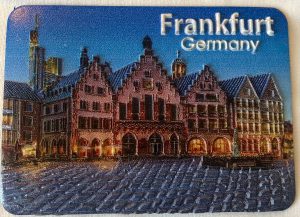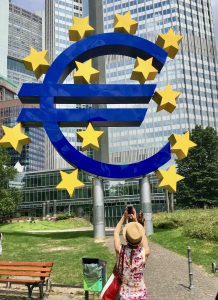 Comments are welcome but spams are deleted immediately unread