As a rule I rarely visit the same place twice. I mean, the world is so big, and there are lots of new places to explore, right?.
However, exploring new places sometimes means revisiting a place, as a base. And that's what took me back to Madrid after 14 years! The targets were Toledo and Cuenca (see separate blogs) but I was also reminded of what a beautiful city Madrid is!
Hotel Puerta América Madrid –minimalistic in style and amenities.
As always, once I have decided on a base, I look to British Airways Holidays for a great deal. And I found it for myself and my travel buddy:
Hotel Puerta América s a 5* hotel with a good metro link (Cartagena metro station) to the heart of the city in 20 minutes. I was excited by the prospect of the "exclusive and avant-garde design" of the hotel with each floor being created by a different international architect.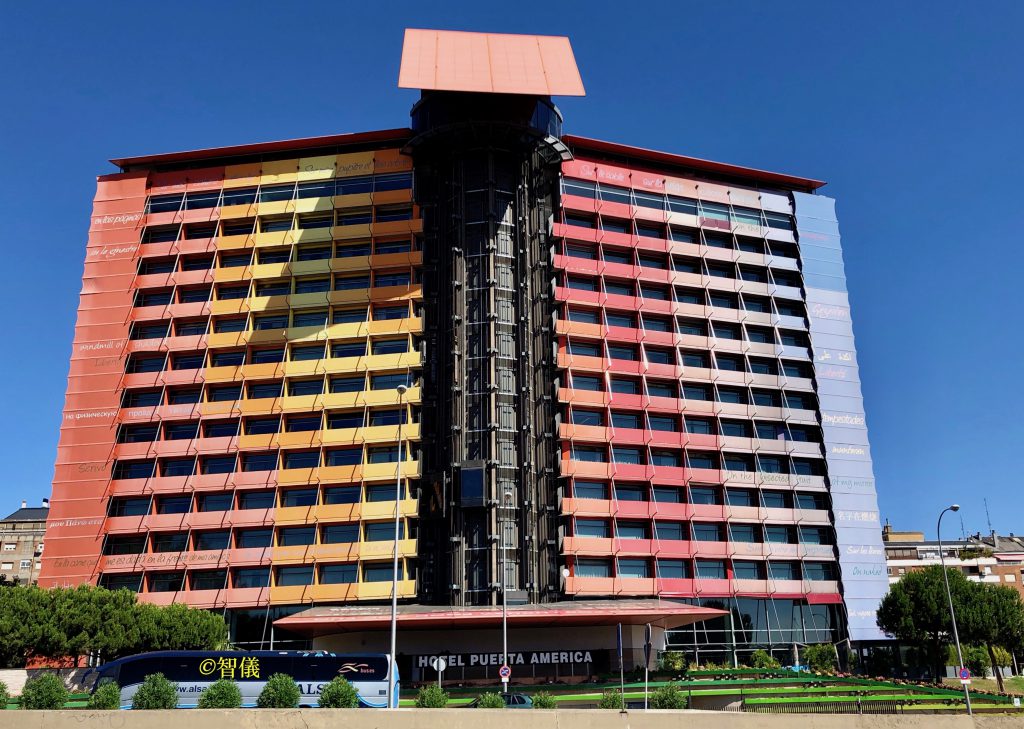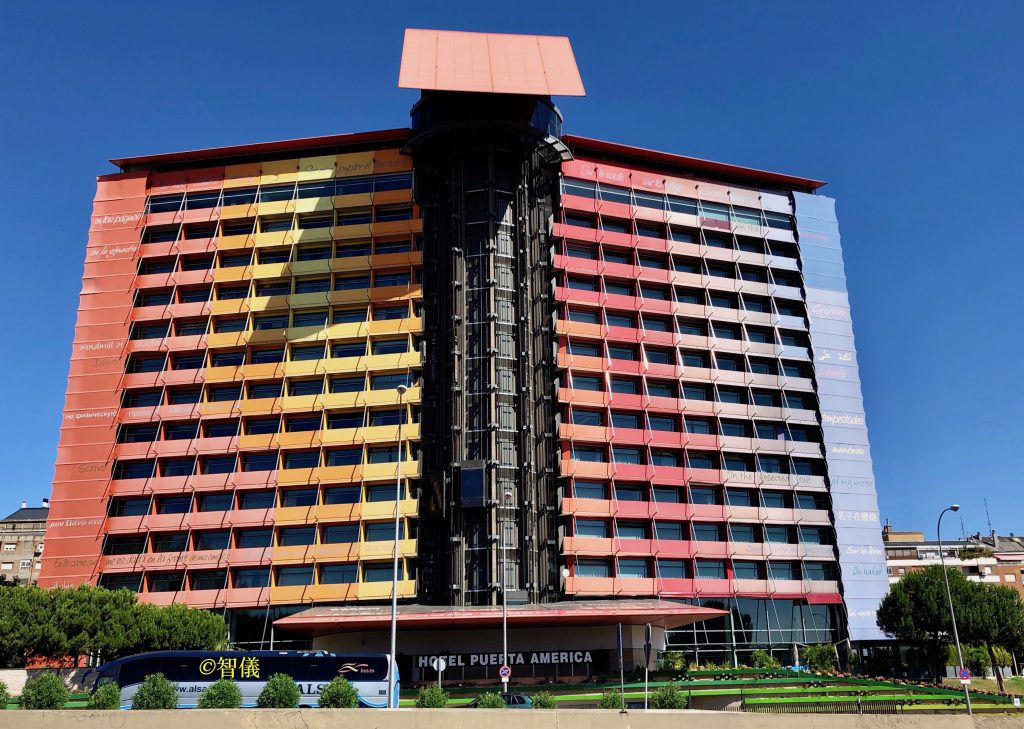 So were we delighted or disappointed? Well, a bit of both.
Hotel Puerta de America – lobby on Flr 8

Hotel Puerta de America – bedroom
We were certainly hit by the WOW factor as soon as we got out of the lift on Floor 8. It looked bright and sort of futuristic.
The decor in the room was bright, minimalistic and rather pleasing. Not so pleasing, was the minimalistic approach to amenities. It was certainly not befitting a 5* hotel.
There were no bathrobe and slippers (as advertised), no face tissue or even a bottle of water on arrival. There was not a proper table to write on
Saying that it was still great value for money with our BA deal. I would however not pay the full price for the room. It was certainly an unusual experience having a shower curtain instead of a wall separating the bathroom and the bedroom!
Getting around in Madrid – use Metrobus card!!
At first glance the a Tourist Pass seems to be ideal as it offers unlimited travel by public transport for a day for €8.40 etc. However we found a much more cost-effective option that is used by the locals.
The Metrobus Card – 10 journeys on both metro and bus services cost €12.20 plus €2.50 for the card. The beauty is that there's no expiry date and it's transferable. It means that we only needed to buy one card between us. With one top-up our total transport cost of €26.90 for 5 days in Madrid was pretty amazing!!
Plaza Major
It was my favourite place on my first visit. Fourteen years on it looked as elegant as ever! It was a real pleasure to have our first evening meal at the square watching the world go by!!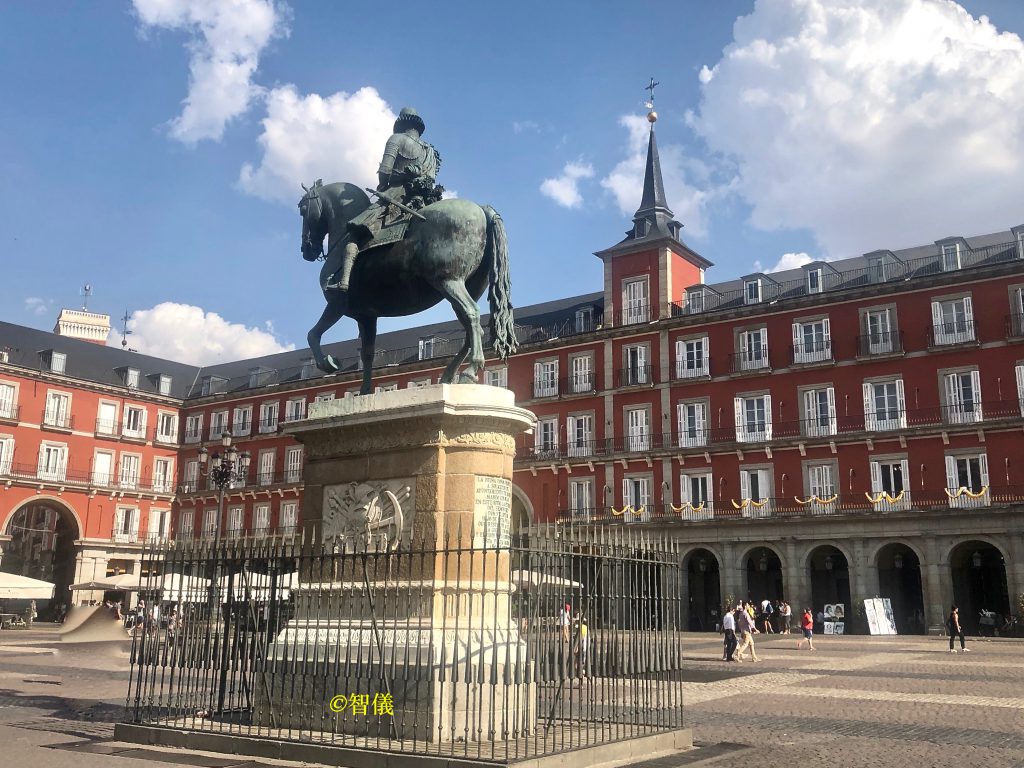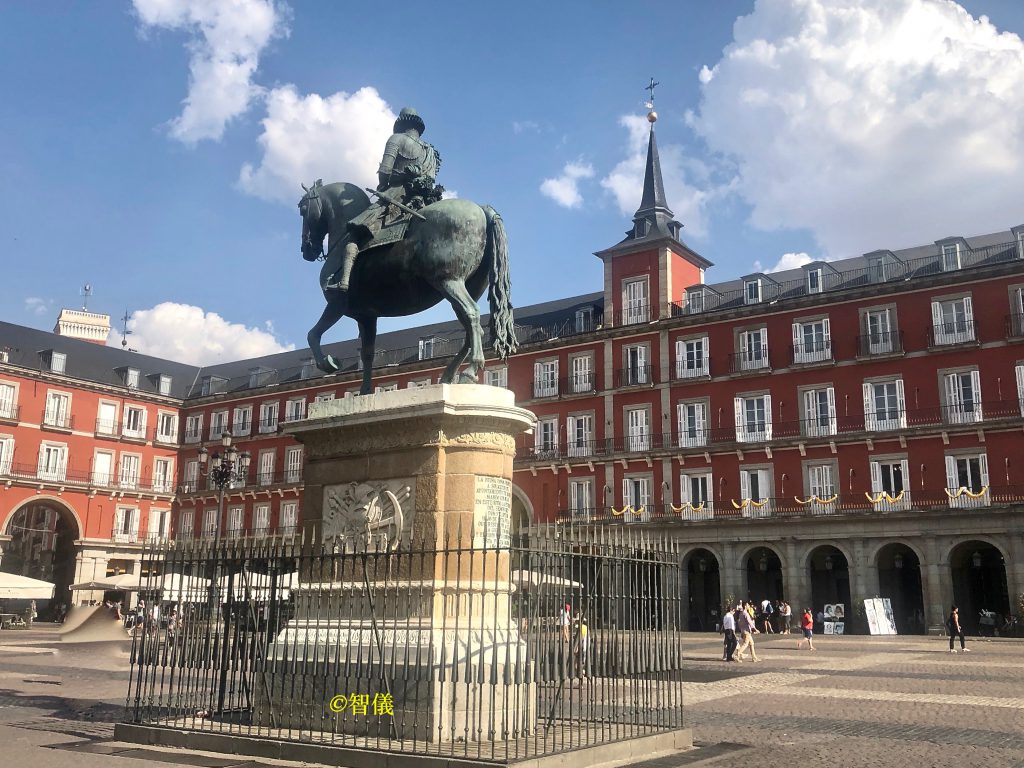 Plaza Major

Plaza Major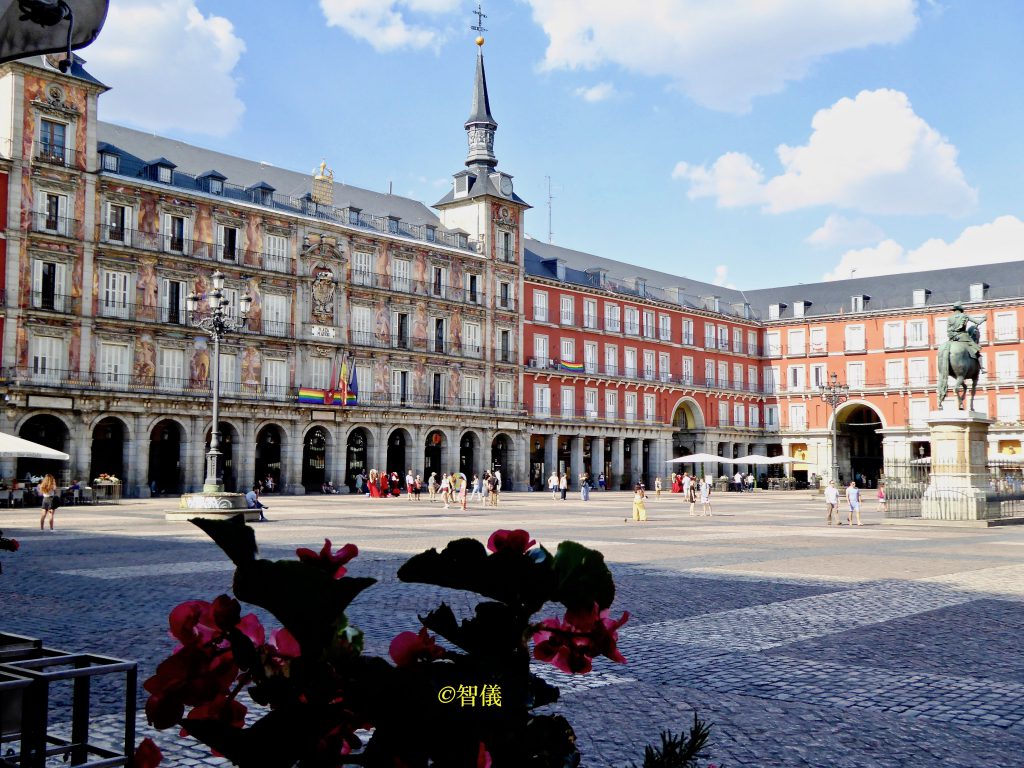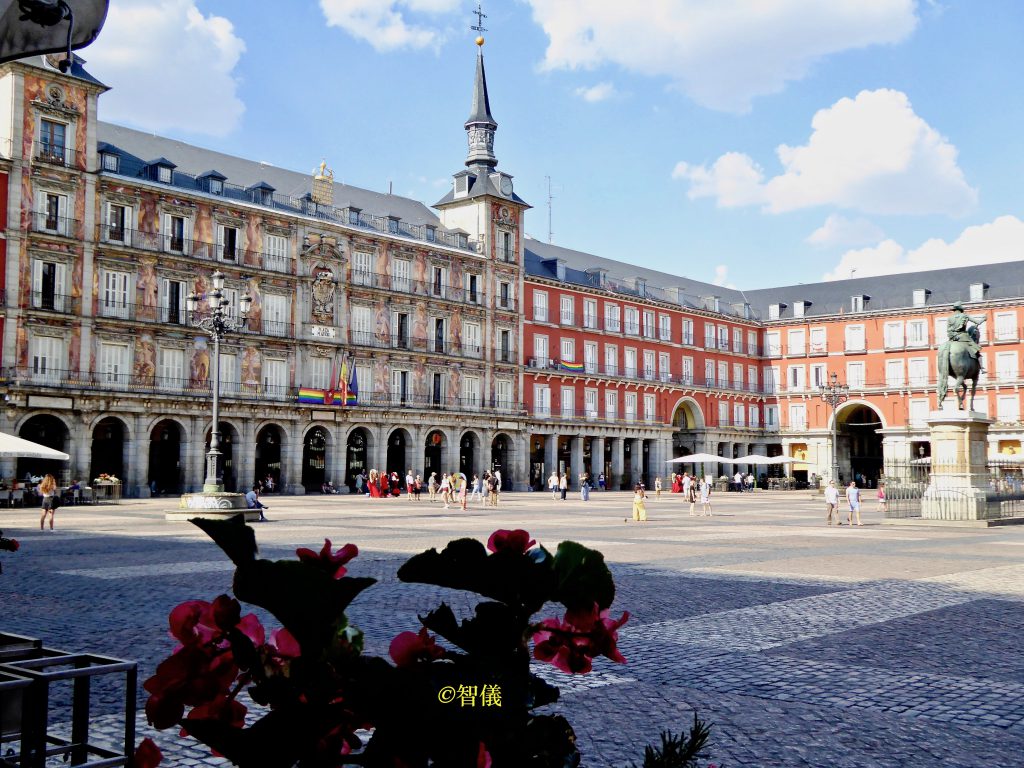 Plaza de Oriente
Plaza de Oriente is a beautiful square near Royal Palace on one side and Royal Theatre on the other. It's surrounded by elegant buildings.
Plaza de Oriente
Royal Palace from Plaza de Oriente

Royal Palace from Plaza de Oriente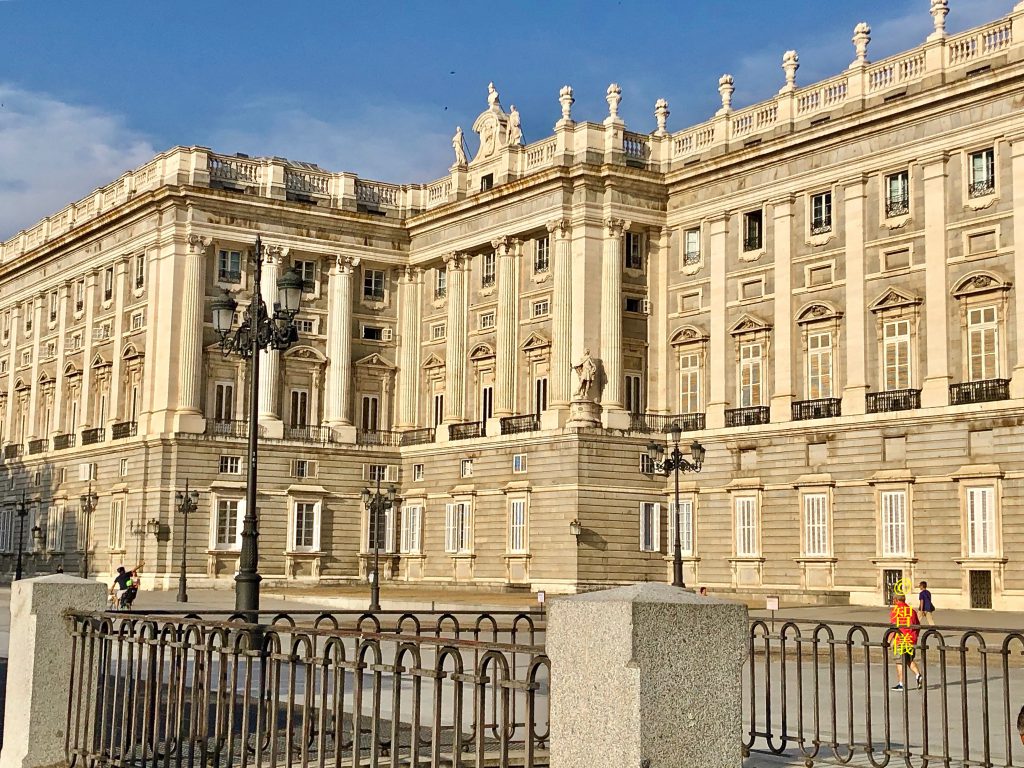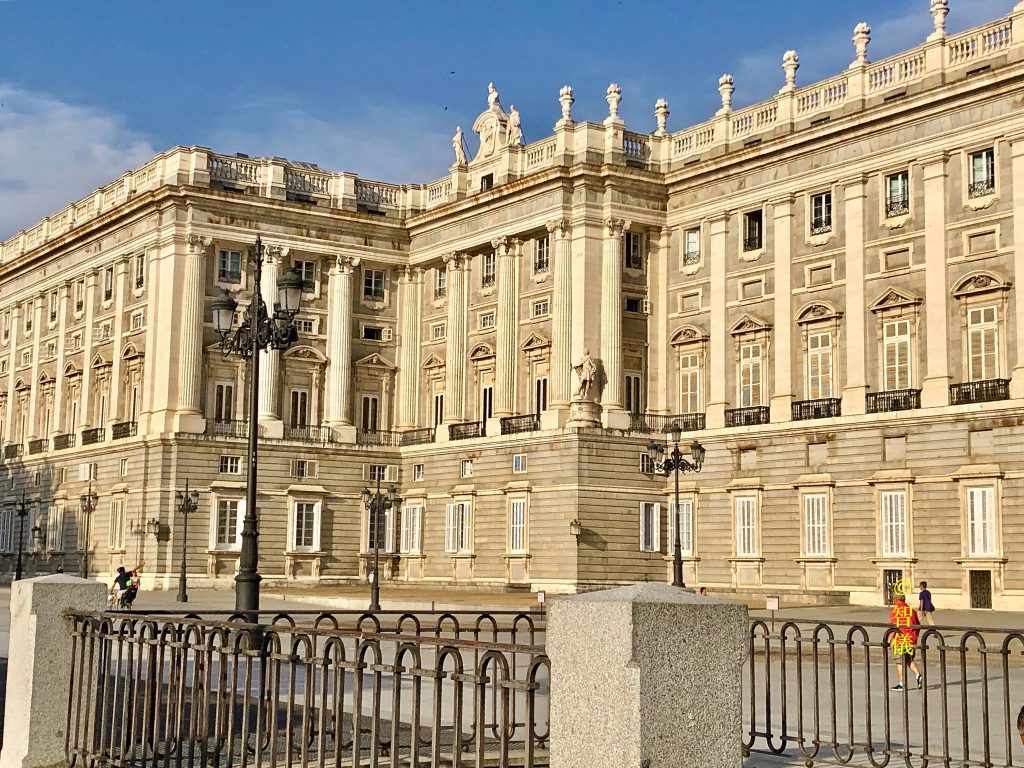 Plaza de Oriente

Plaza de Oriente
In central Madrid
In central Madrid, the traffic was as hectic as any big cities…..
.… but just around the corner from the busy Calle de Alcalá there's a park along Pase de Prado which is an oasis of calm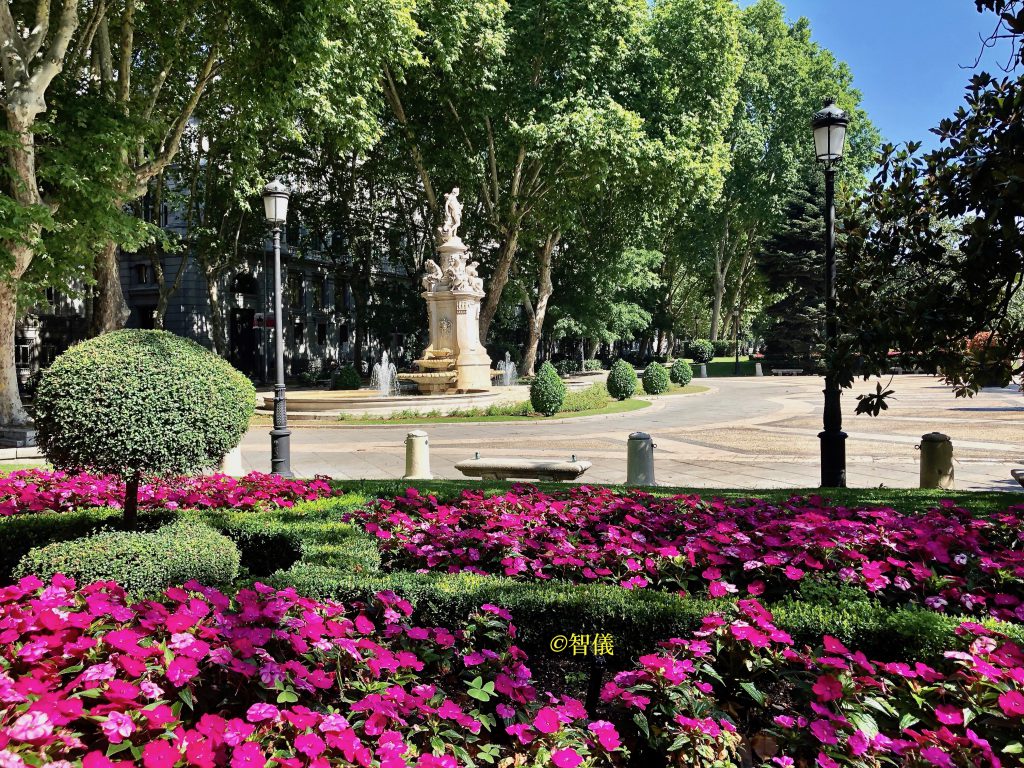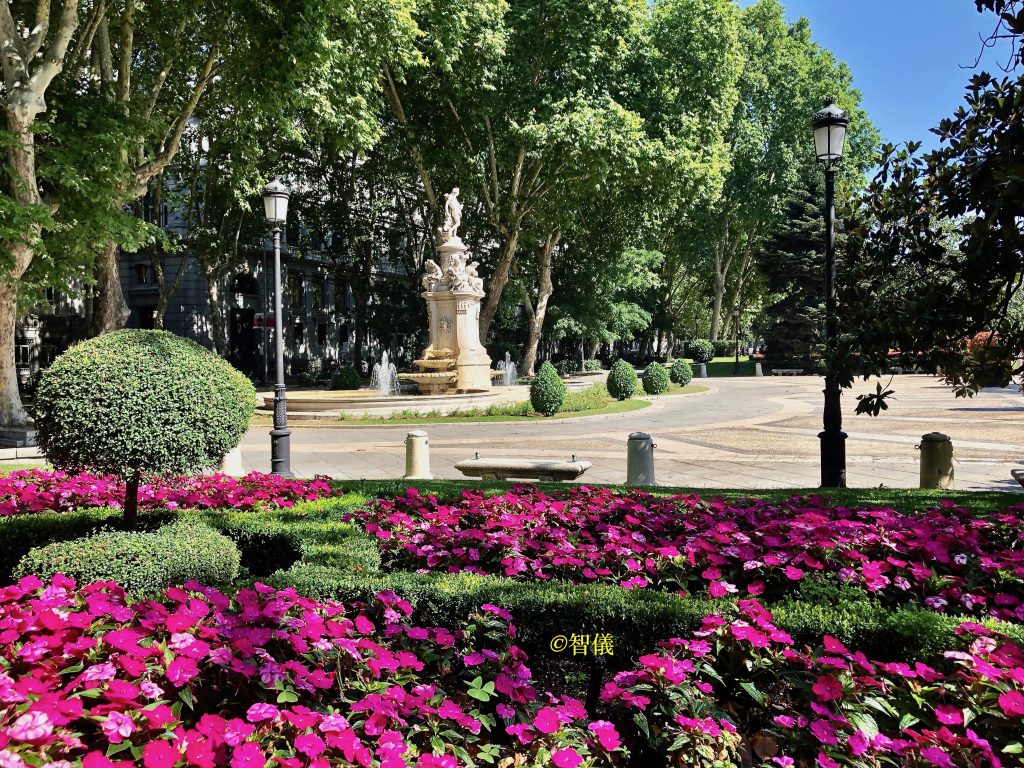 Palacio de Cibeles – the City Hall
My friend and I were there when it opened at 10.00. We went to the café on first floor for our breakfast (reasonable price) and then went to the top for some stunning panoramic views of the city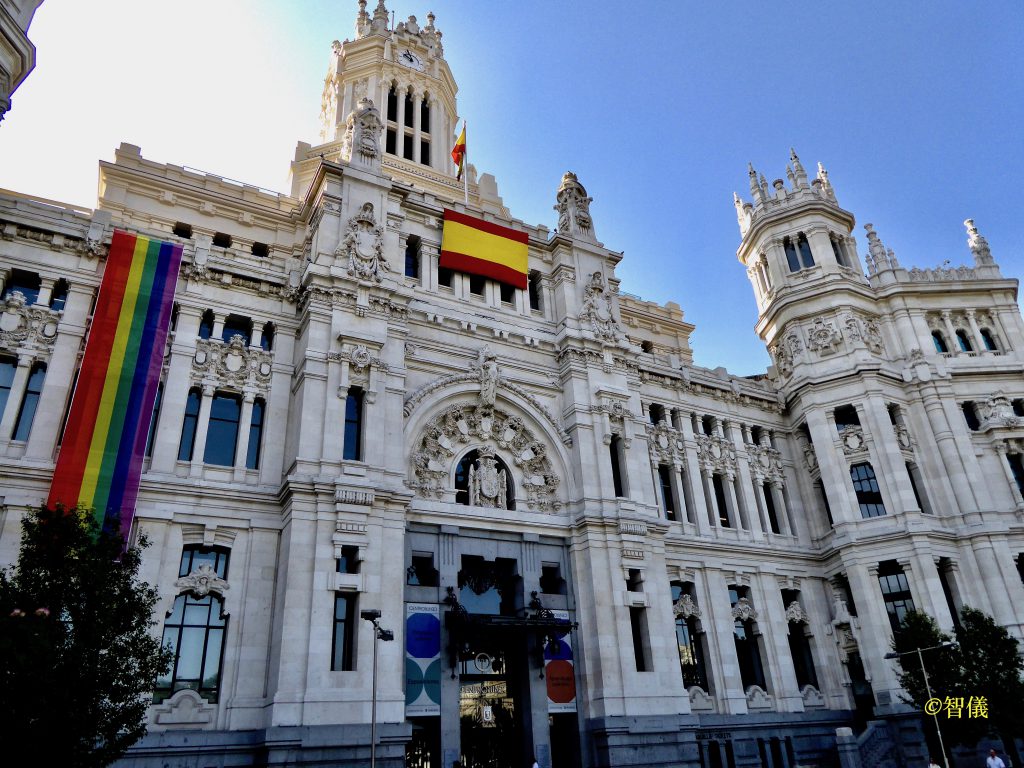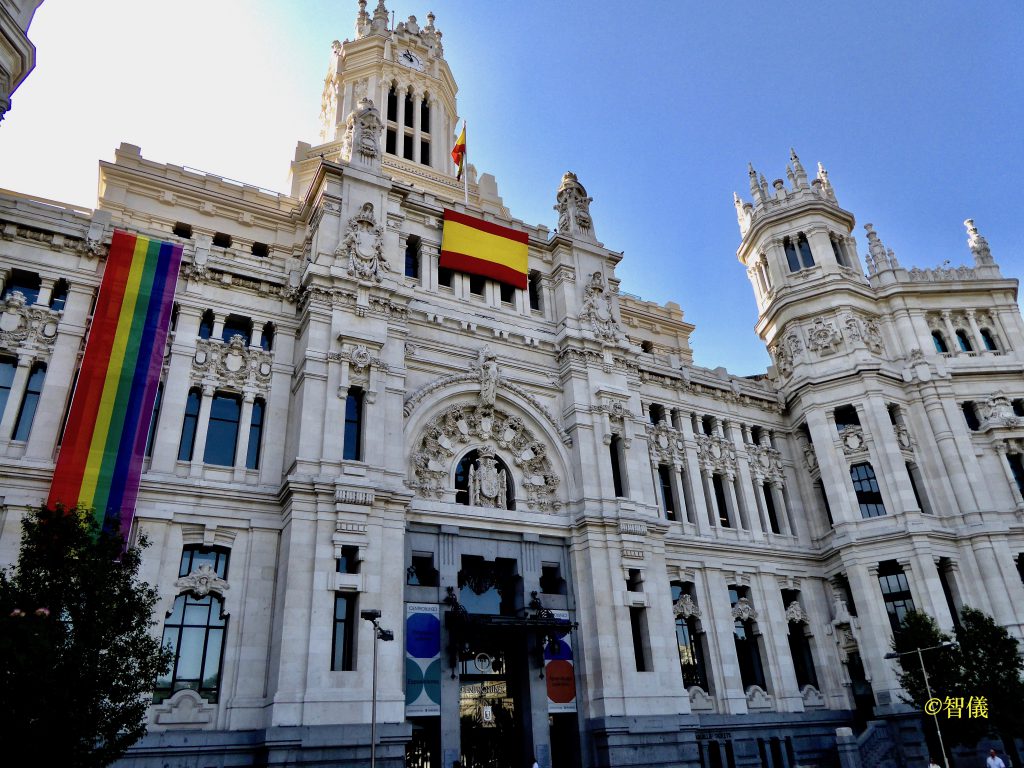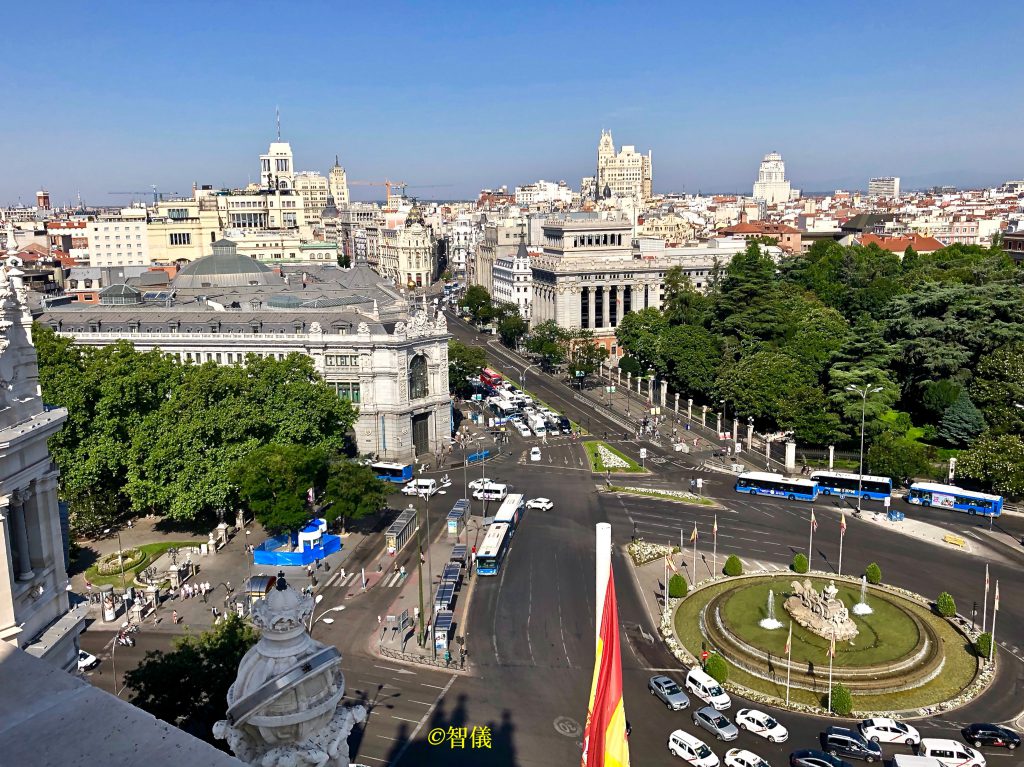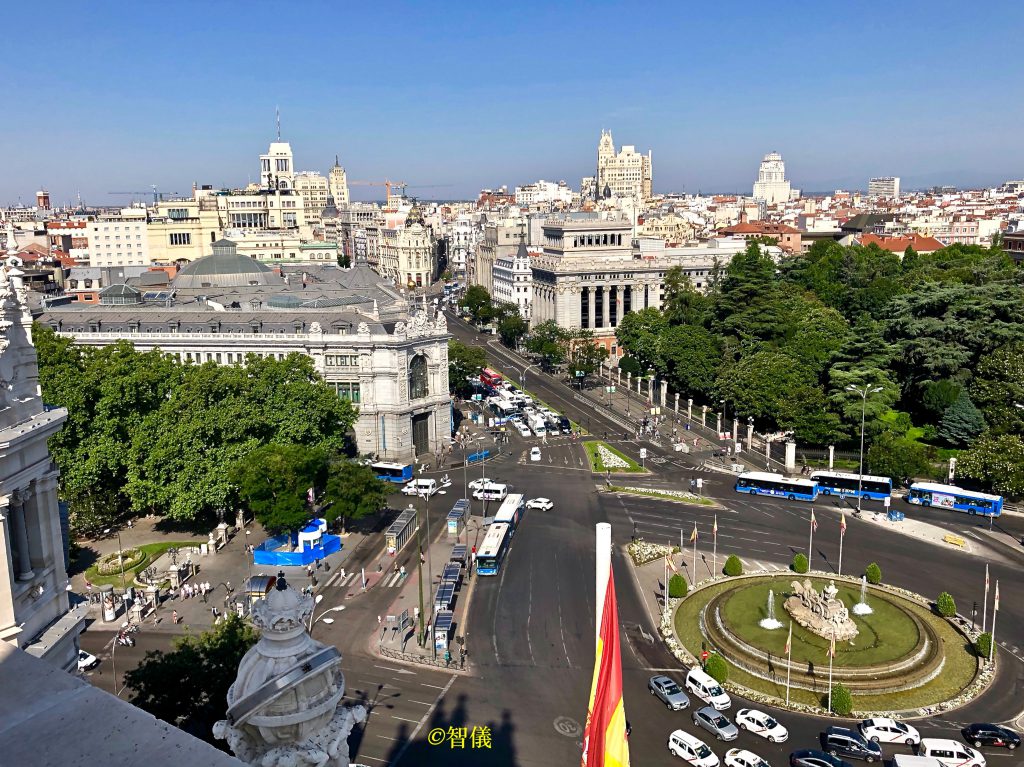 Palacio de Cibeles – view from the top

Palacio de Cibeles – view from the top

Palacio de Cibeles – view from the top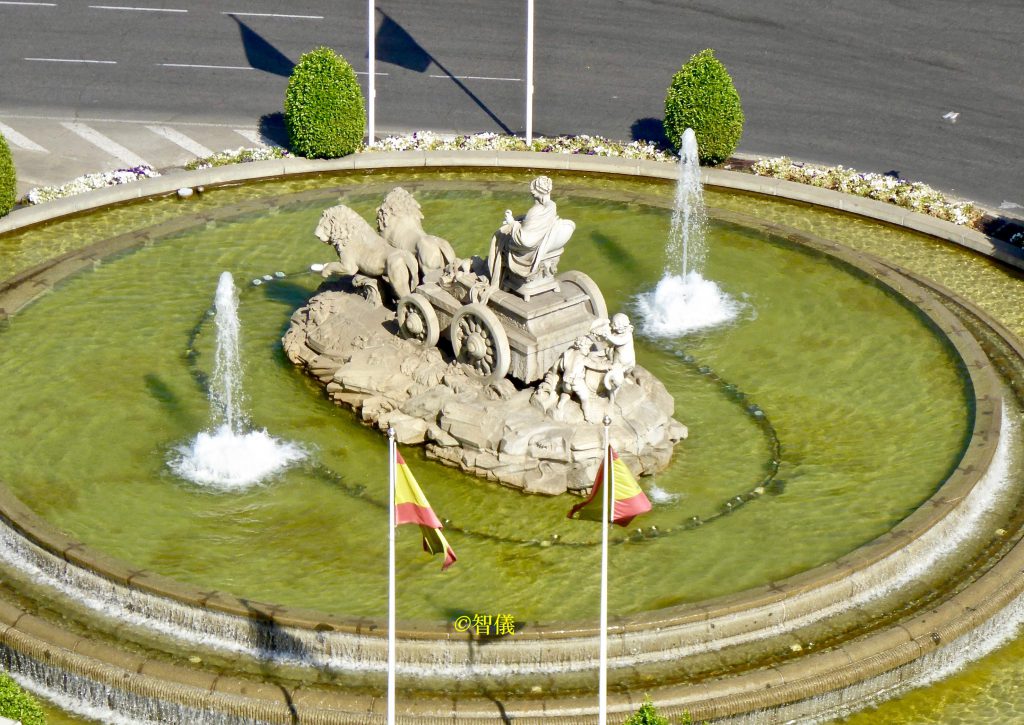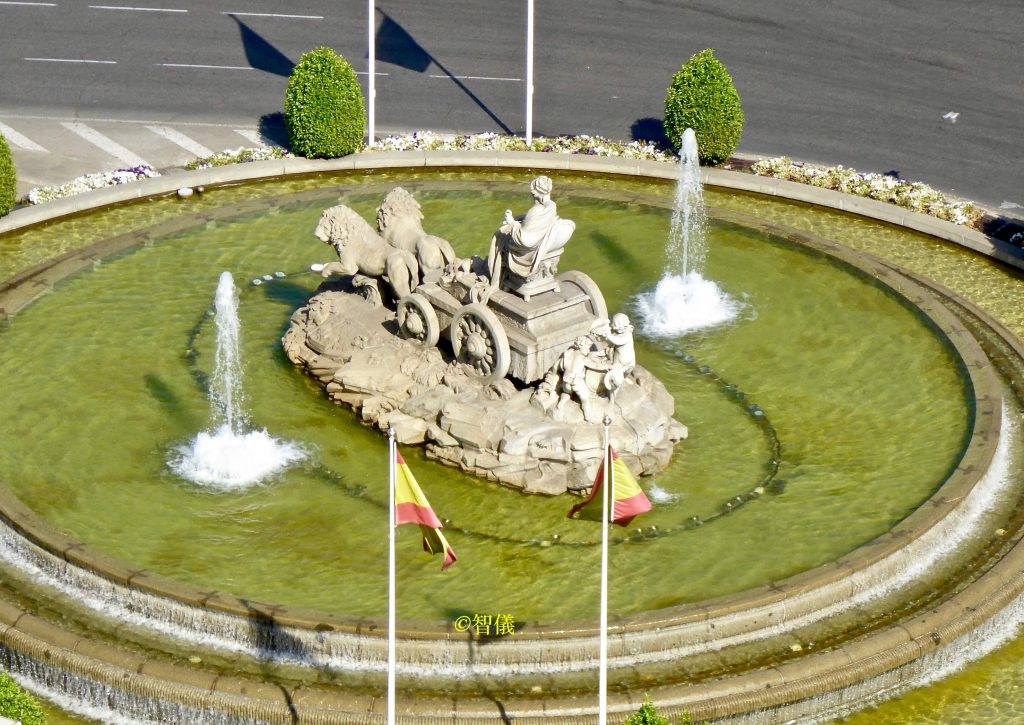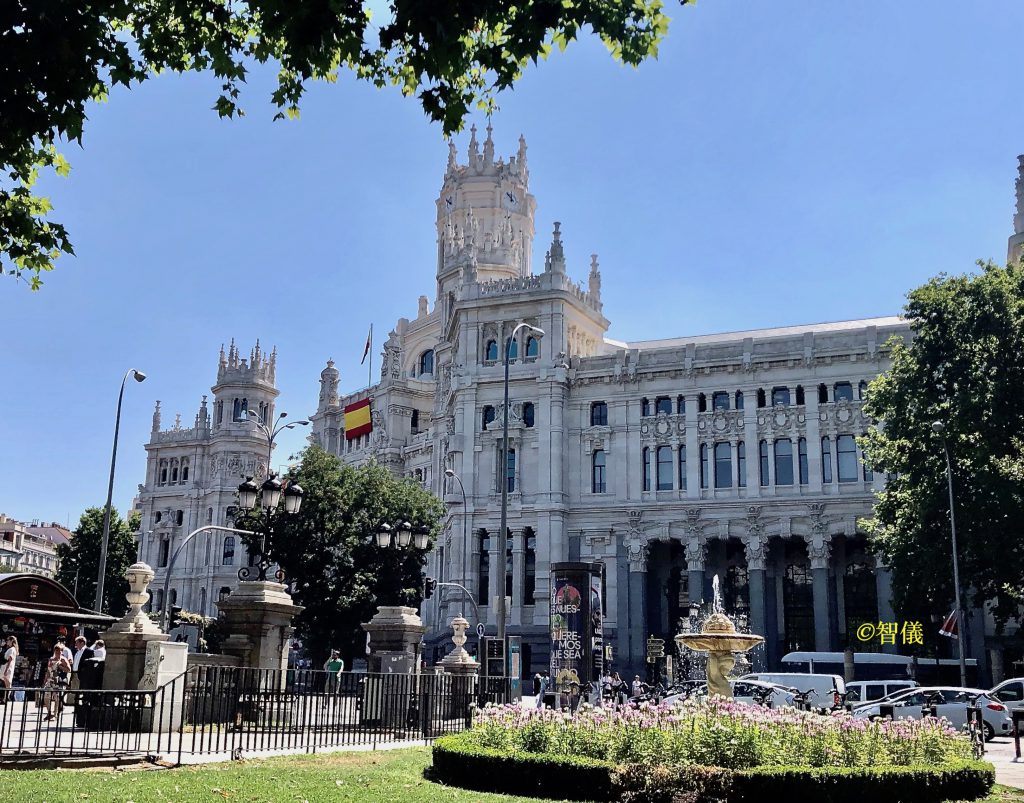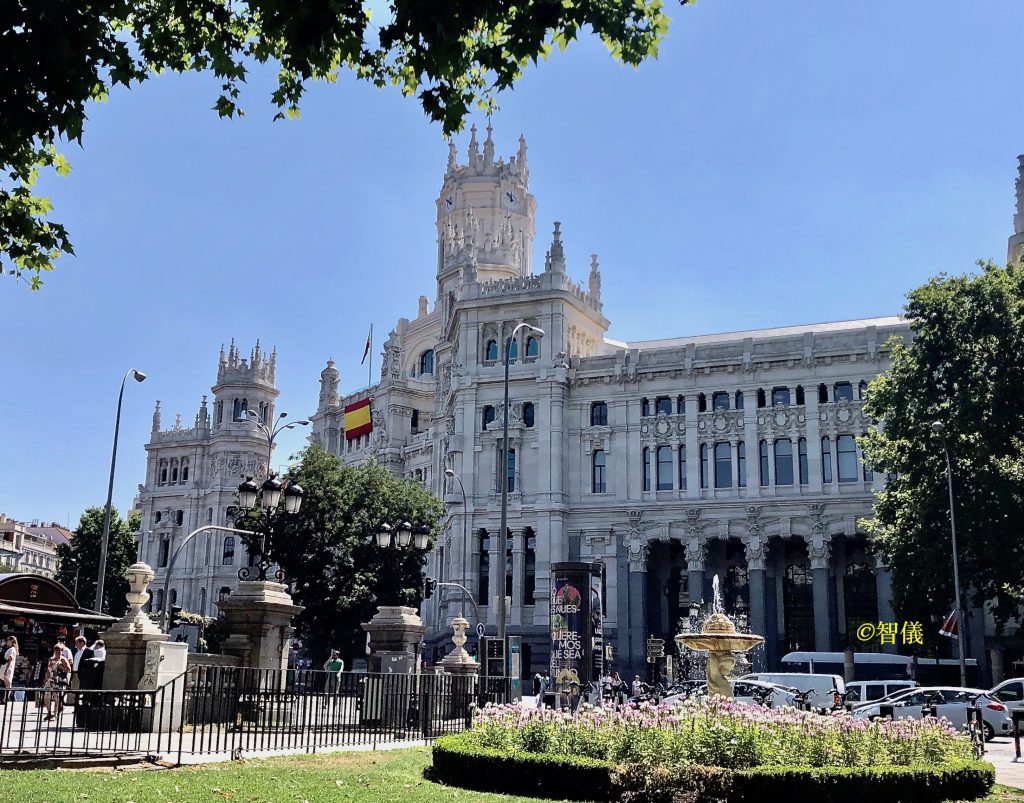 Madrid Orgullo (Madrid Pride) 2019
On our tour to Cuenca, I commented on seeing rainbow banners everywhere. Our guide told us that Madrid Pride 2019 was drawing to a close that weekend, with lots of activities going on. Even so we did not expect the celebration to be so massive!
We saw stages being put up at Puerta de Alcalá and Puerta de Sol on our last full day in Madrid . There were to be 6 free concerts all over the city! With the air of festivity everywhere it was rather a pity to have to leáve!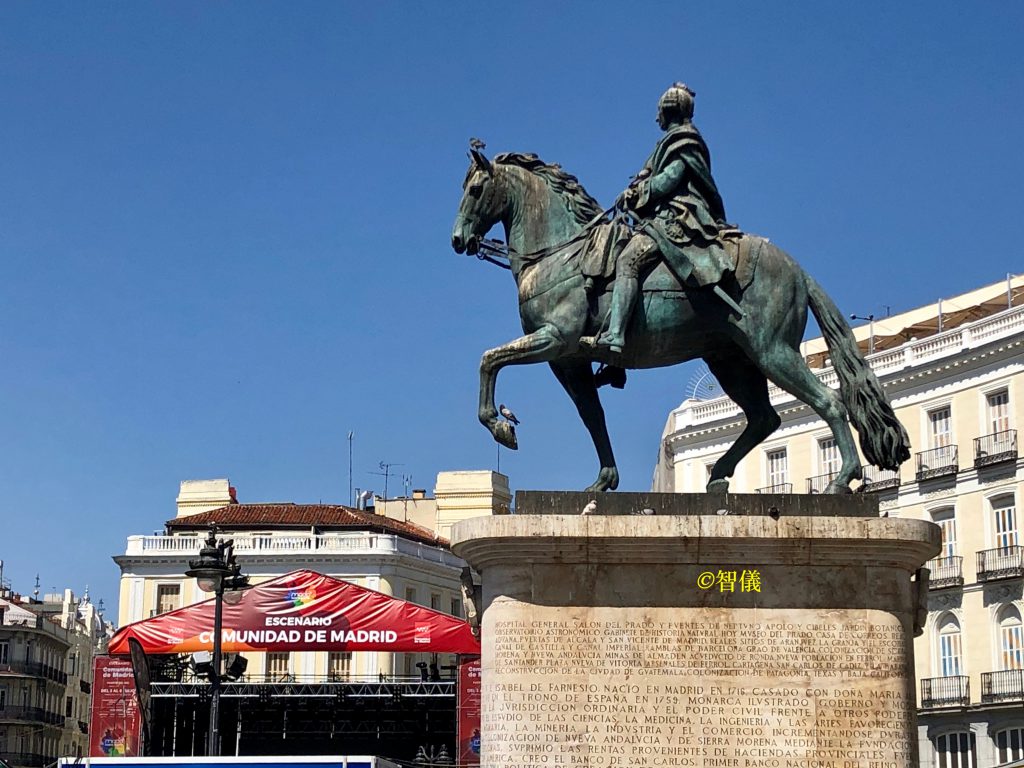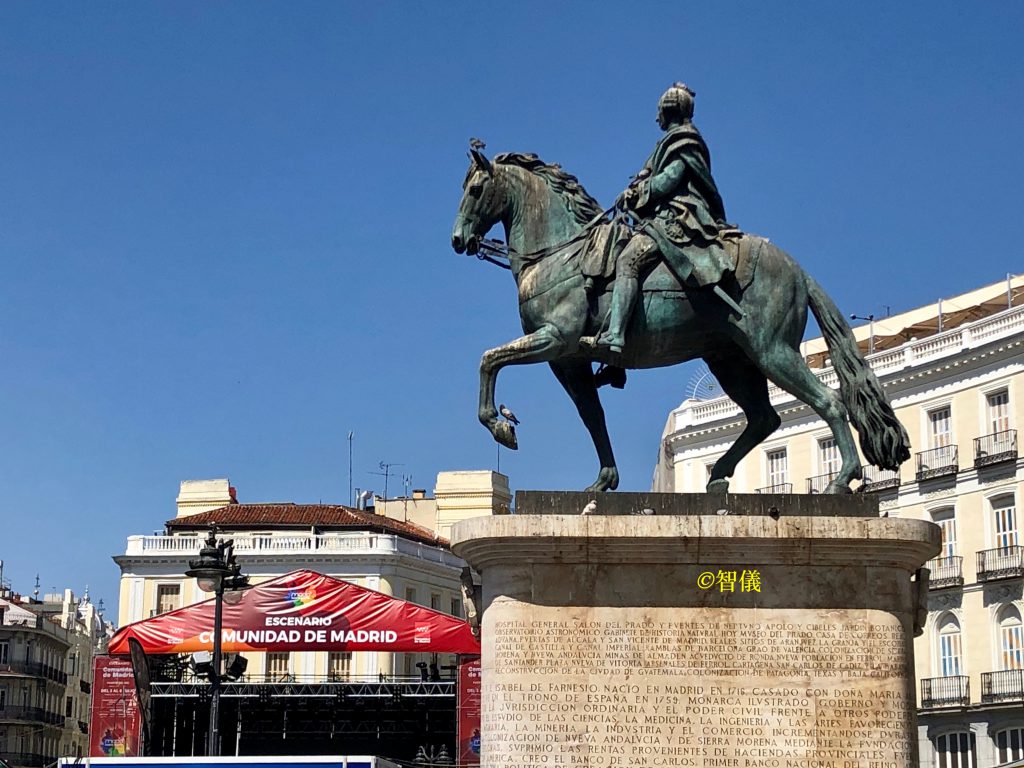 Rainbow banters were draping from important buildings!
Plaza Major

Puerta del Sol

Sala Alcalá 31 Exhibition Hall

Banco de España
Here are the fridge magnet bought in 2005, and me taking photos in 2019!
Comments are welcome but spams are deleted immediately unread