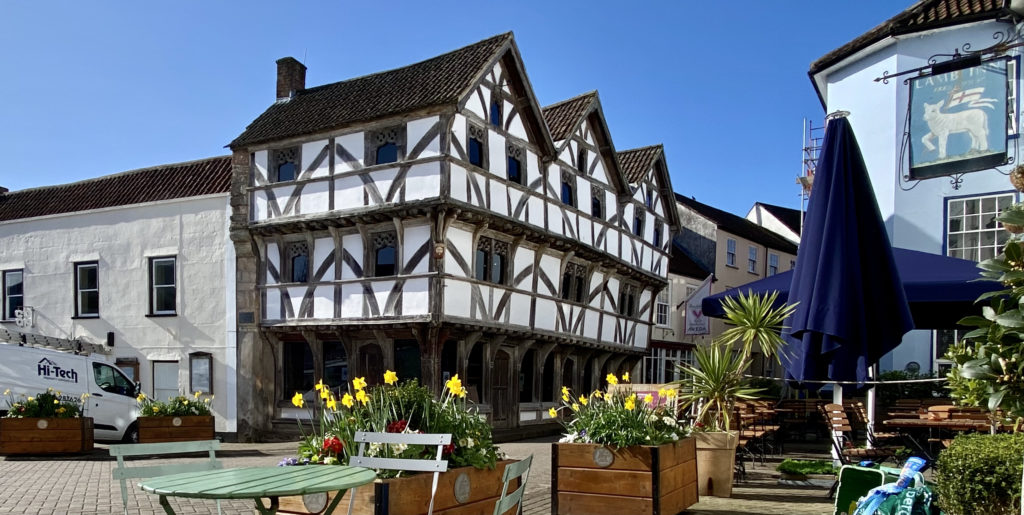 What's in a name?
Well, far from being irrelevant as implied by Shakespeare, a name fires the imagination, conjures up images and piques one's curiosity. Why else do "celebrities" have outrageous names?!
In the case of Castle Cary, Axbridge and Midsomer Norton, it was definitely the names that prompted my partner and I to have a short break in Somerset to check out these towns, taking in the romance of steam trains, the awesome Cheddar Gorge and the stately Dyrham Park on the way
Castle Cary
I passed the signpost to Castle Cary countless times on the A303 to the West Country. We arrived there mid morning on a Sunday, hoping to find somewhere for a coffee. No such luck!! To describe Castle Cary as a sleepy town maybe an understatement – Sleeping Beauty would have seemed active by comparison!!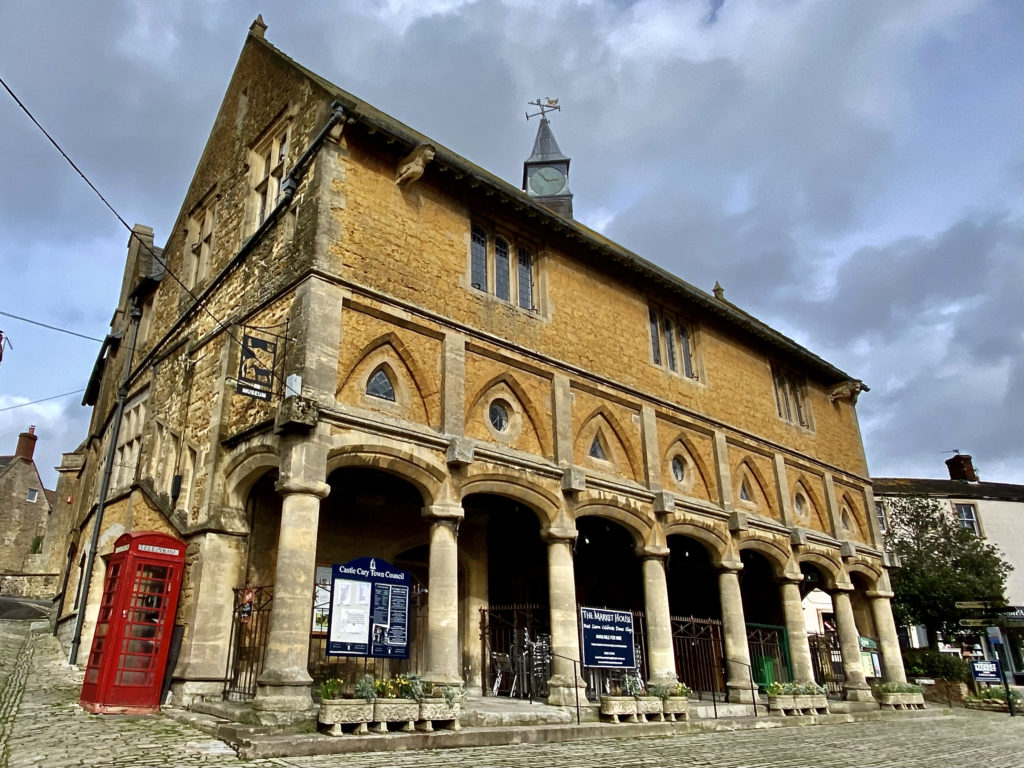 There was no castle, not even a ruin, in sight. However there's the rather imposing Market House, but it was all locked up.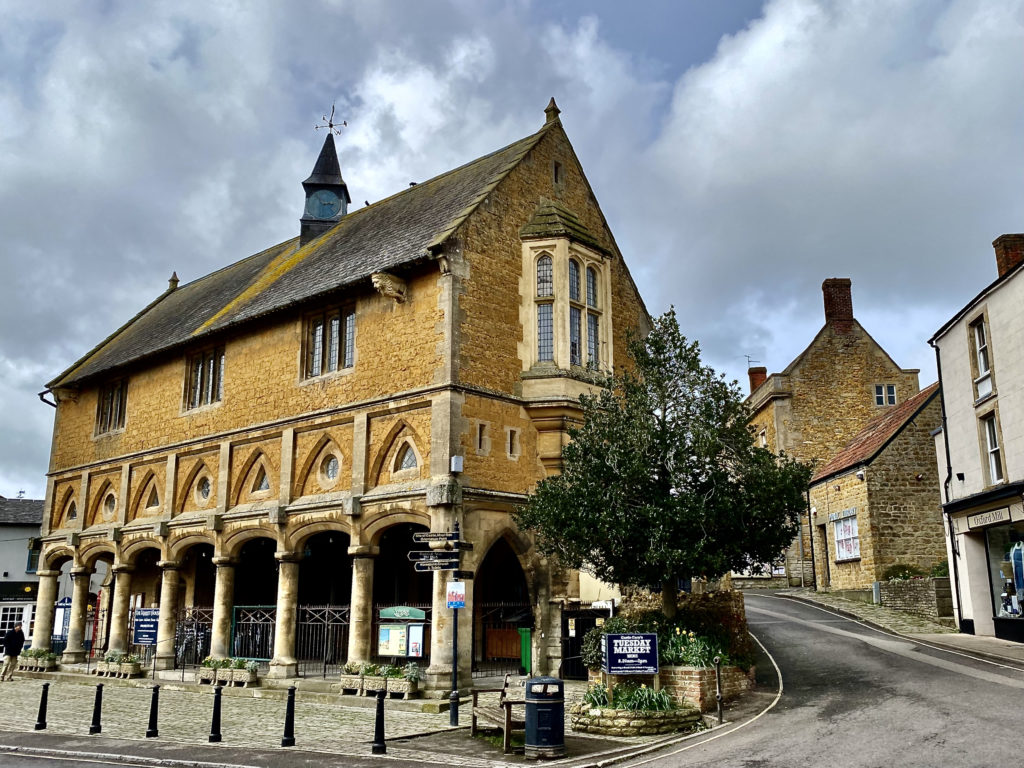 The Round House just off the square looked interesting.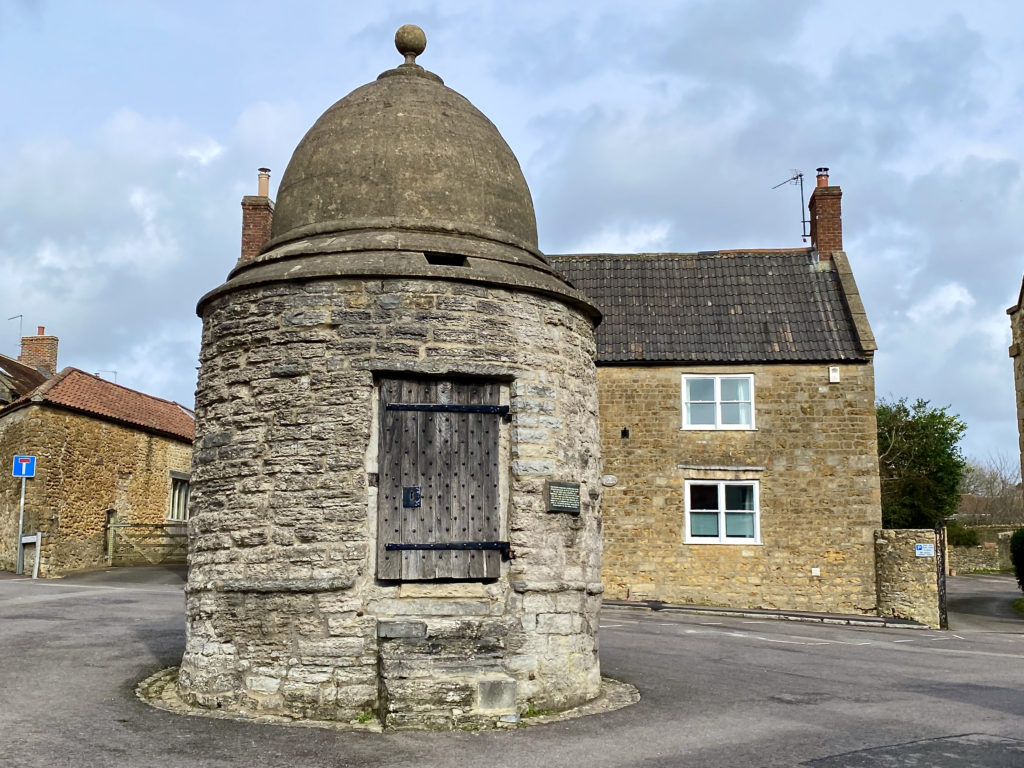 Nothing was open and there were hardly anyone around. However, I expect the place would come to life on market days. Actually it's rather sweet that Sunday is still being observed as a rest day here!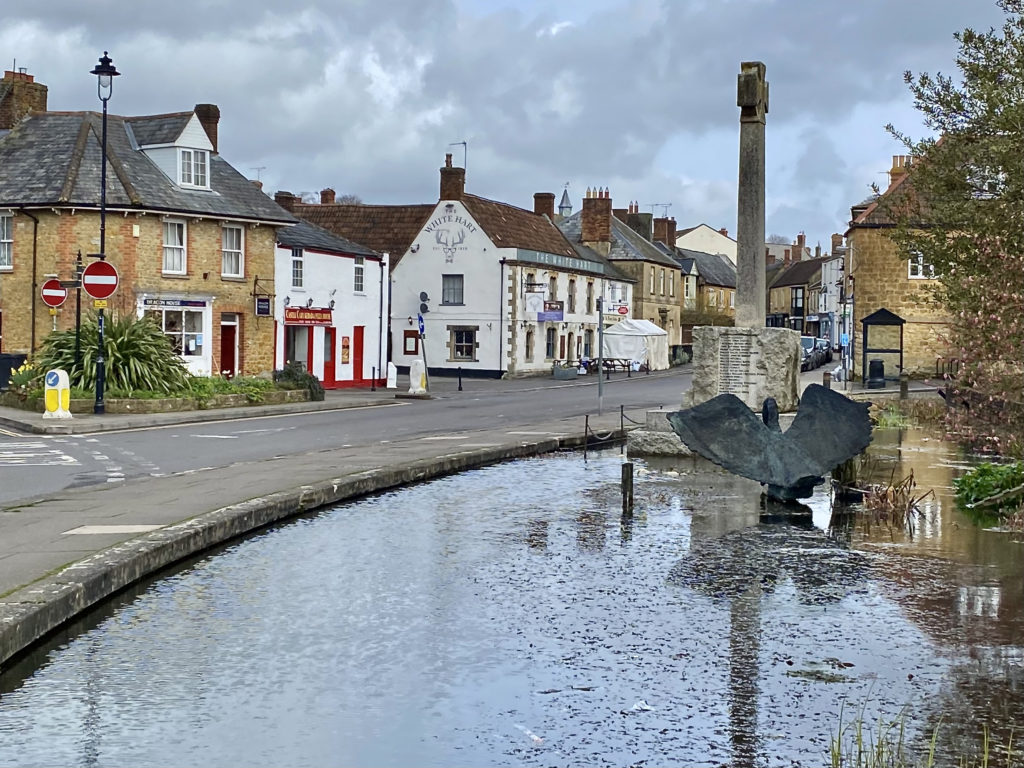 East Somerset Railway at Cranmore
For a bit of nostalgia we travelled about 10 miles north to Cranmore for a ride on a steam train and an afternoon cream tea. It was rather exciting watching the engine being turned around at the end of the 2.5 miles track.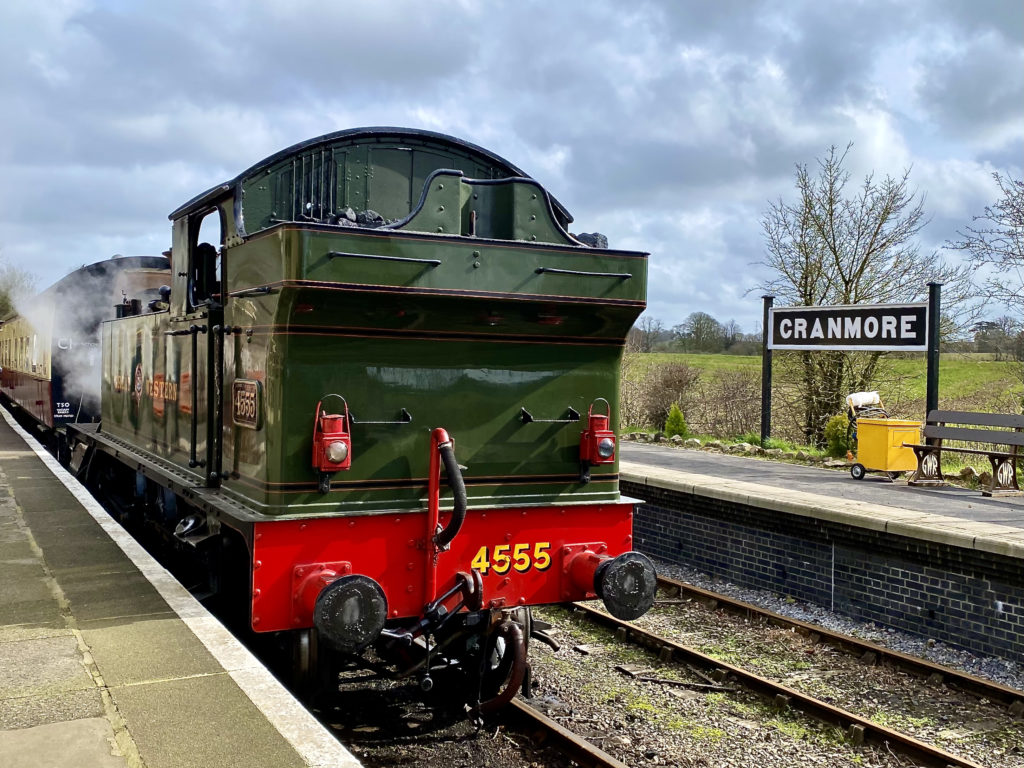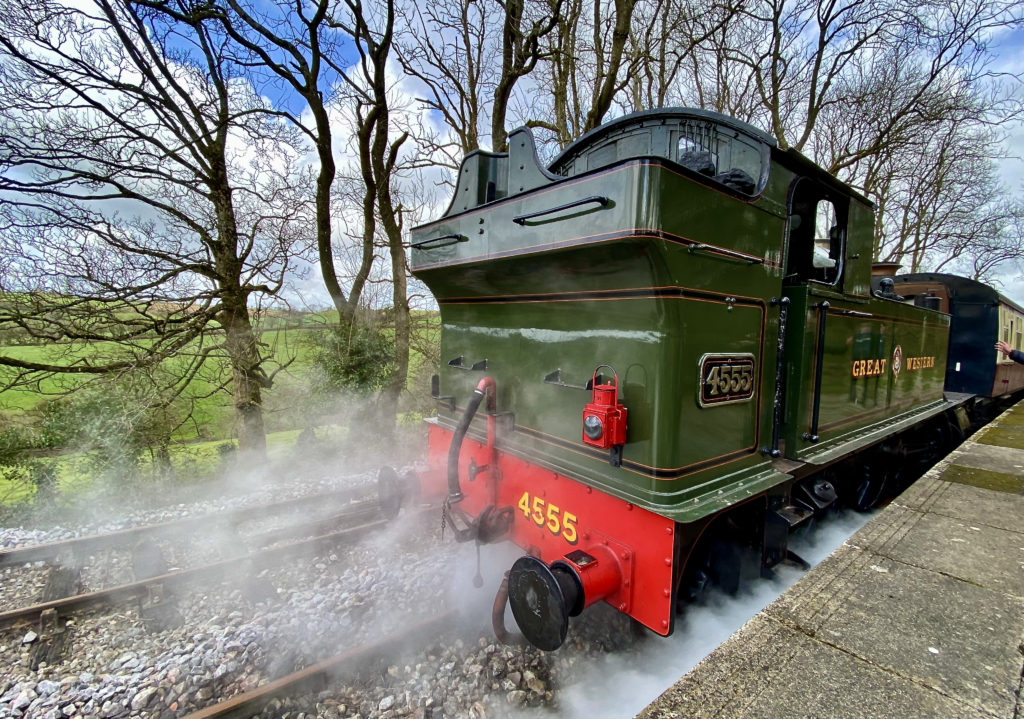 Axbridge
Somehow I didn't expect to see a bridge across River Axe at Axbridge. What I found was a most charming town, the "discovery" of the trip!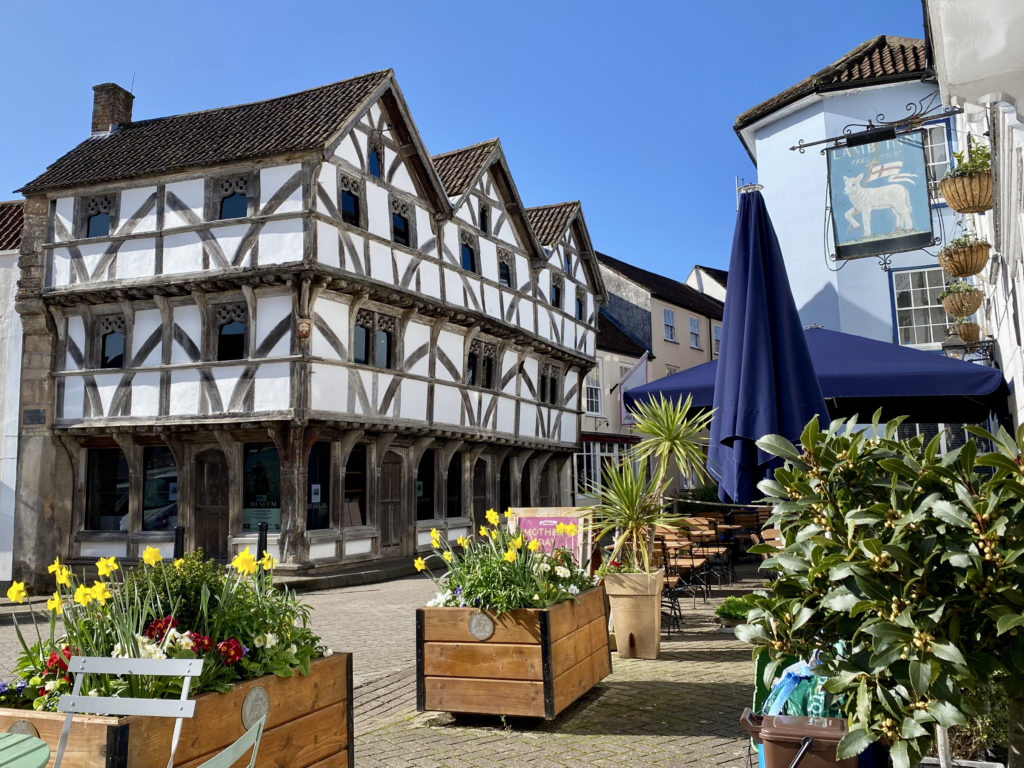 When we arrived just after 9.00, having battled through the rush hour traffic, the small town square was cluttered with delivery lorries unloading stuff. Not a good start.
Then all of a sudden the sun came out and the lorries disappeared! The square became an oasis of calm and looked almost continental under the bright blue sky. It was pure joy seated in the sun outside the café to soak up the warmth while having our mid morning refreshment, before enjoying a stroll around the pretty streets!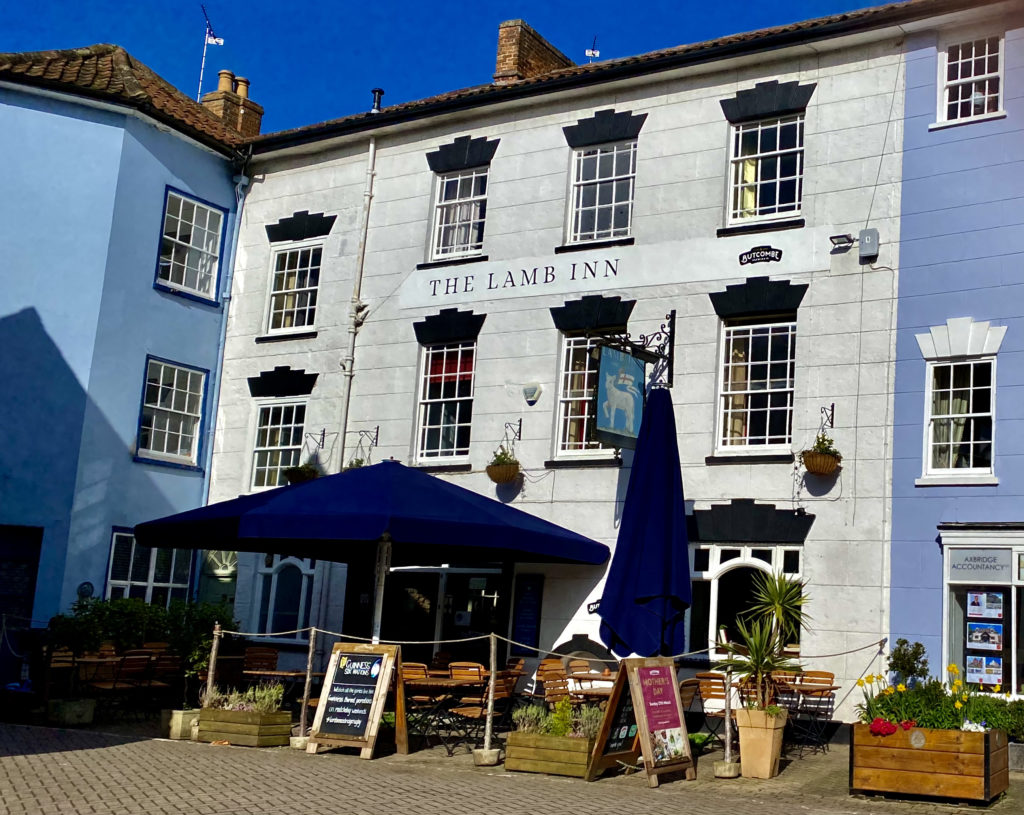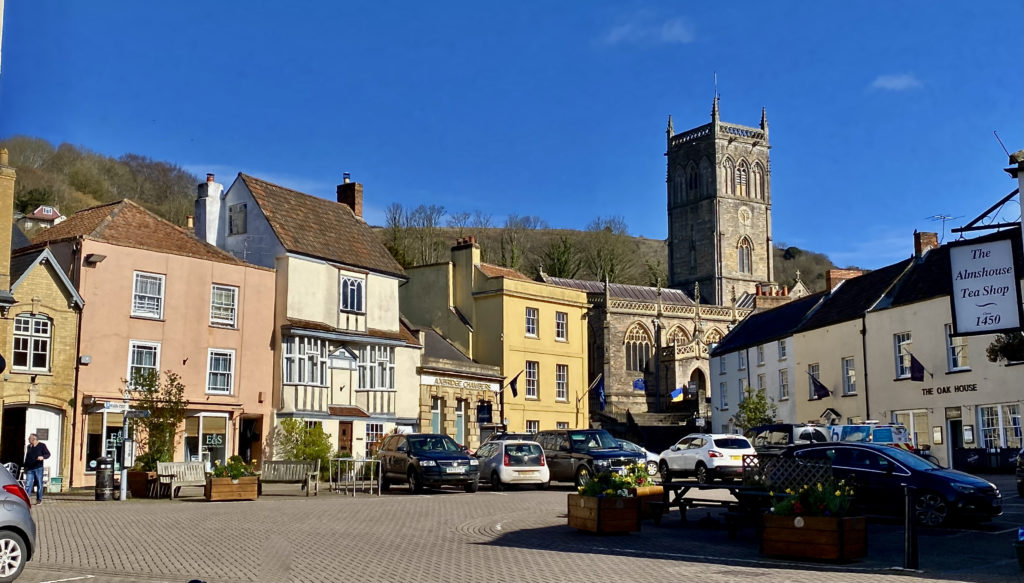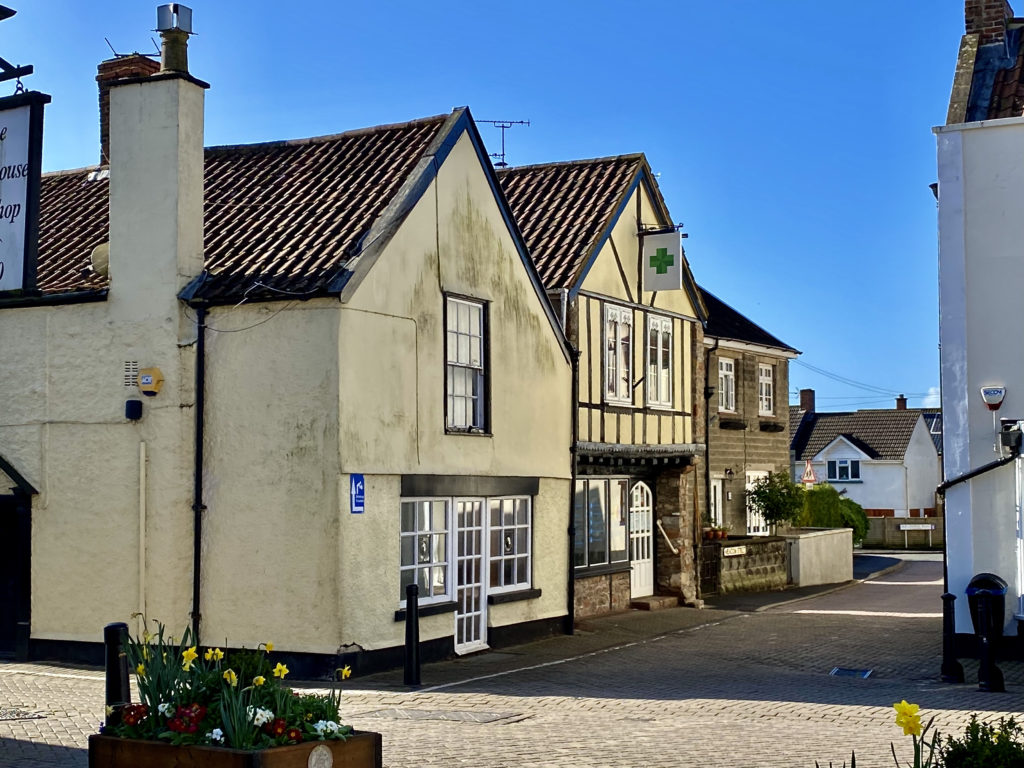 King John's Hunting Lodge
The centrepiece of the square is undoubtedly the small timber framed building called King John's Hunting Lodge, though it never had any royal connections and was built in the 1600, over 200 years after King John's reign. It's the site of a local museum which, unfortunately, was not open before 1 April.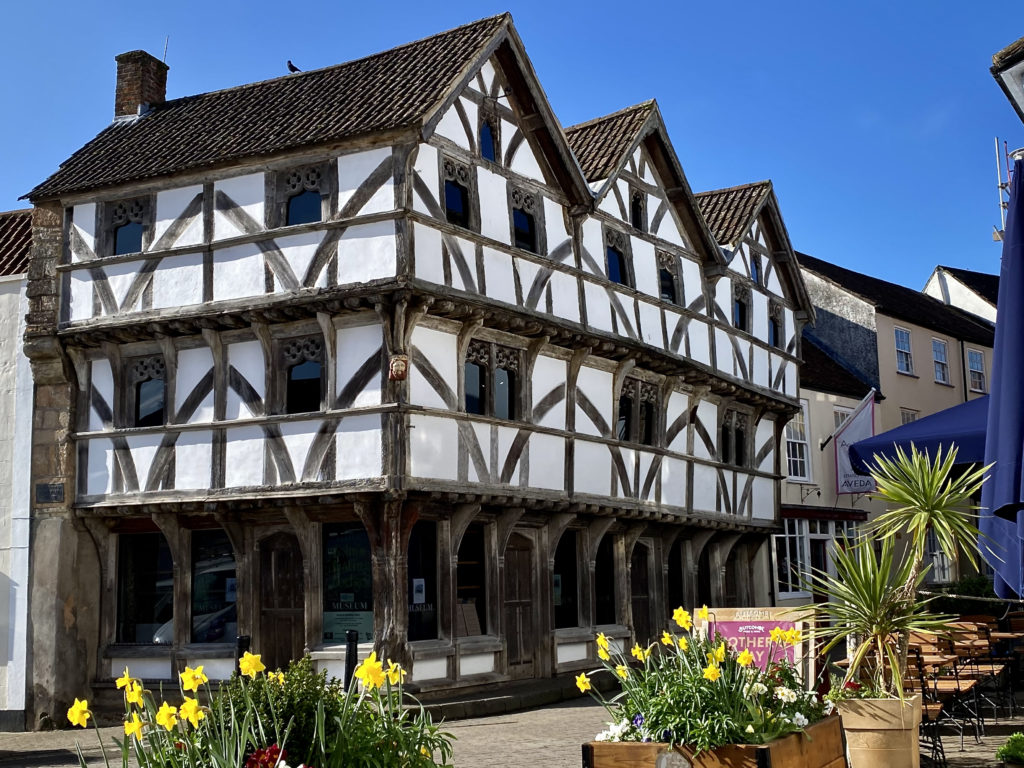 Church of St John the Baptist
Another dominating feature of the square is the imposing Church of St John the Baptist, built in the 1300's.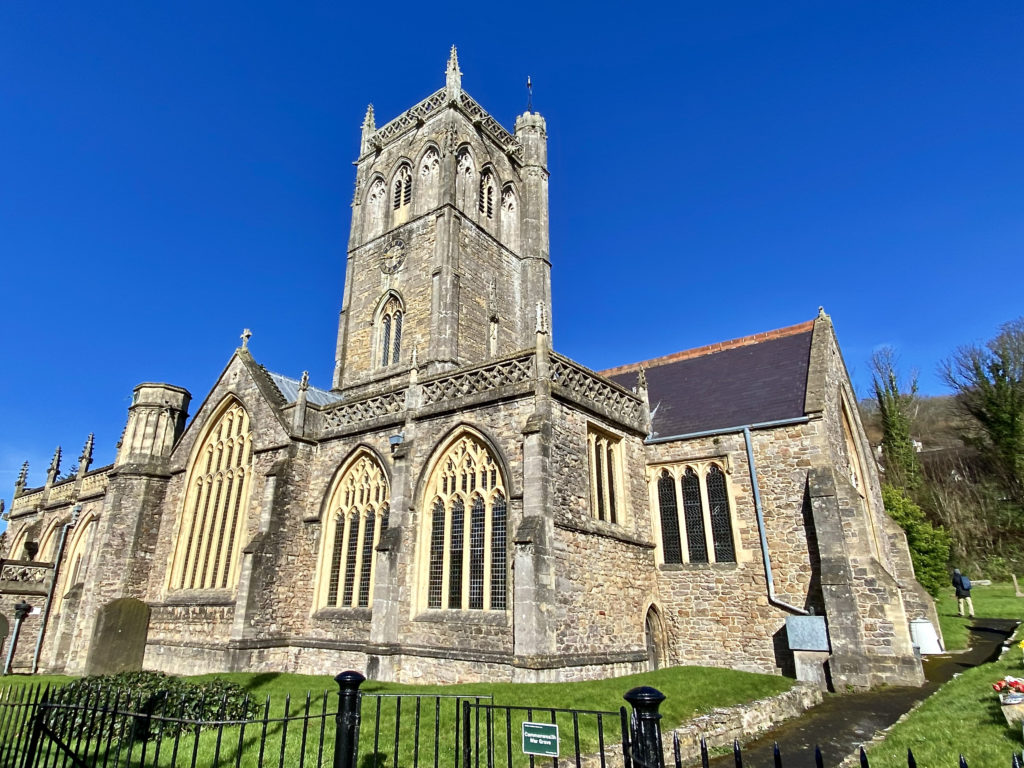 Cheddar Reservoir
Less than a mile from Axbridge town is Cheddar Reservoir with a circular walk was just over 2 miles, somewhere for a pleasant walk.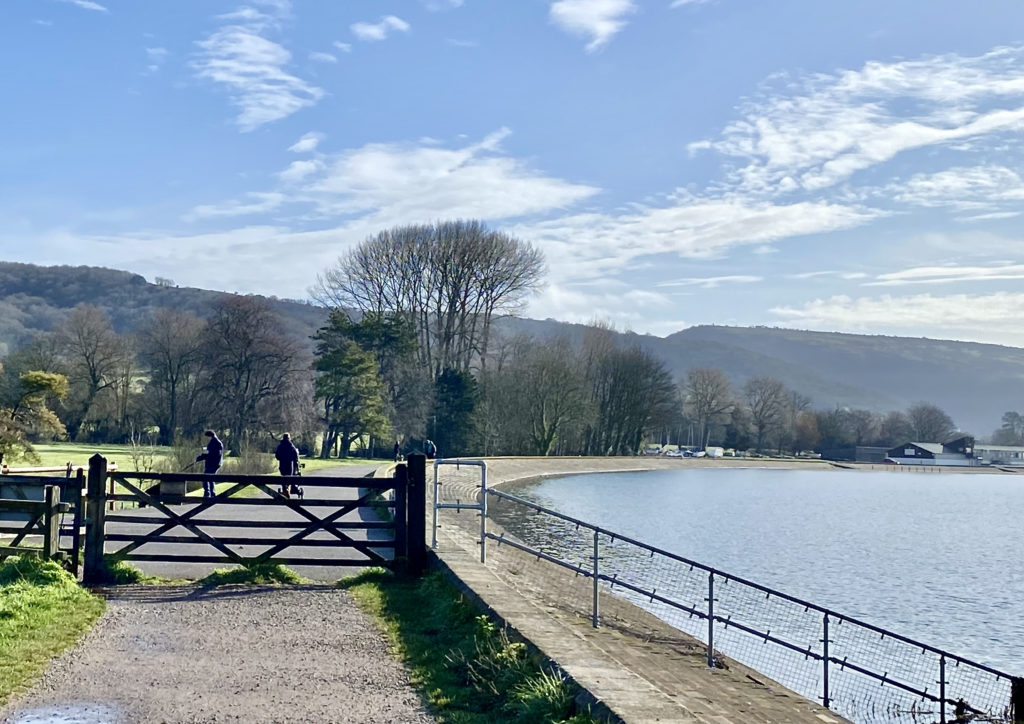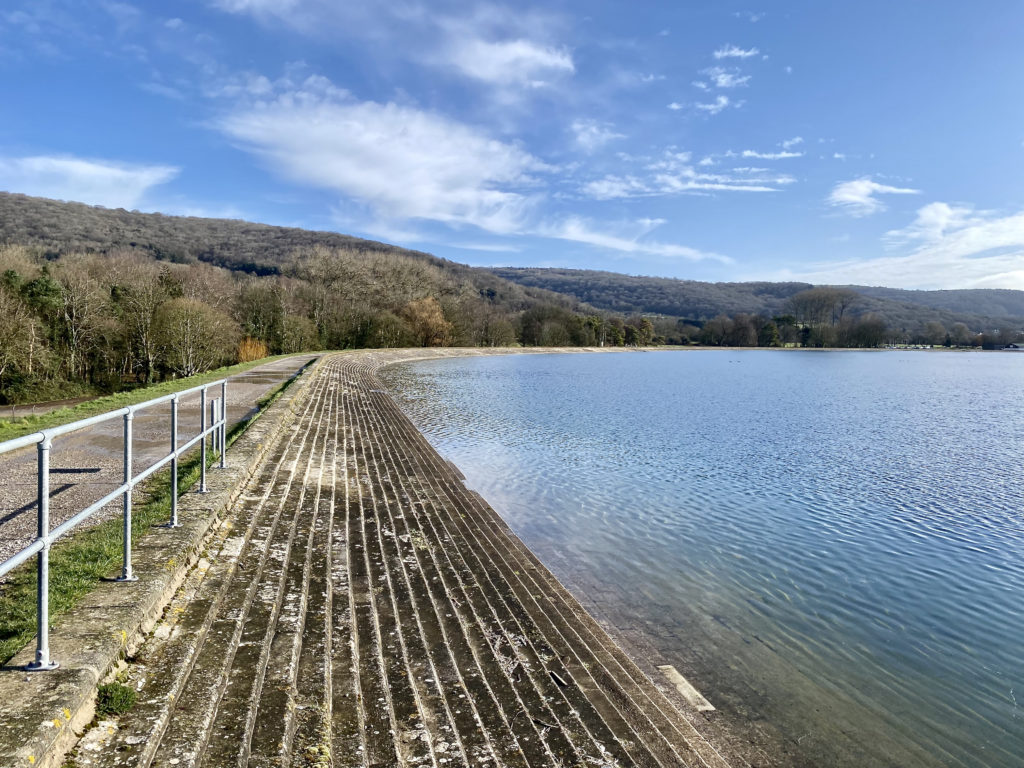 Cheddar Gorge
On a sunny morning when only a few fluffy clouds hung in the sky, it was exhilarating driving through Cheddar Gorge, like being on holiday somewhere in the Dolomites! Alas, Cheddar village was full of touristy shops and "attractions" so we were happy to drive on!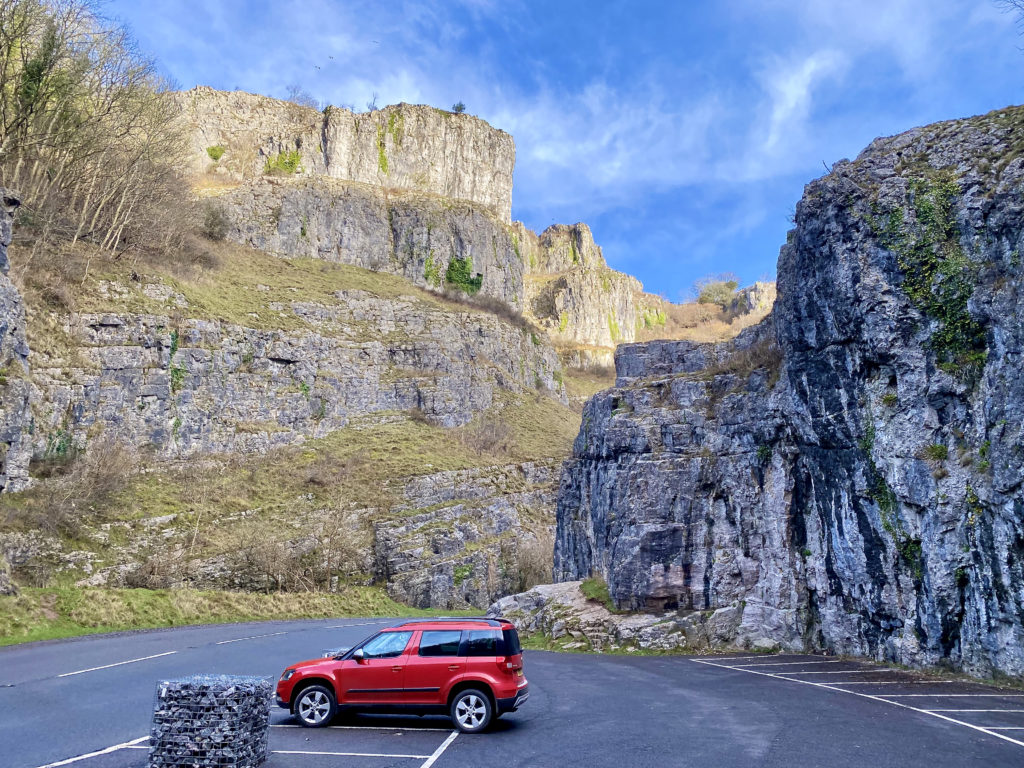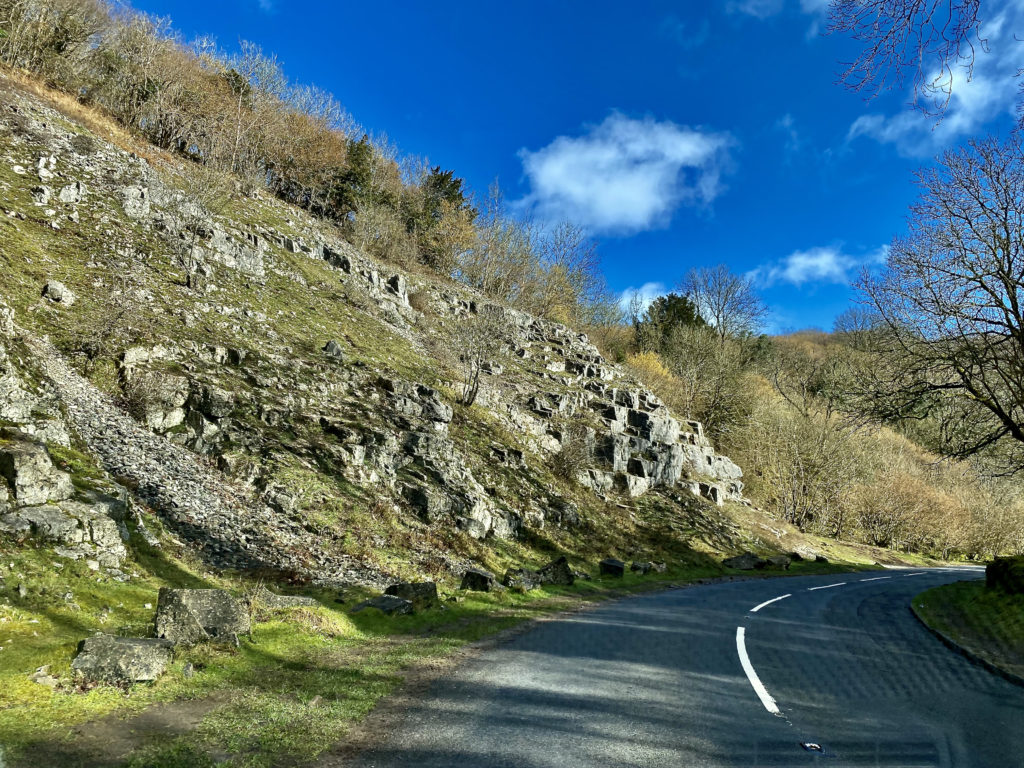 Midsomer Norton
Here is another town with an intriguing name. It's intriguing because the name apparently inspired the author who created the fictional English county Midsomer as the setting for a long running crime series called "Midsomer Murders". The series has been running since 1997 and I must be one of the few people who haven't watched a single episode!
Midsomer Norton is a pretty enough town with River Somer running through it, but it's not necessarily intended to be a tourist destination! However it's well located for visiting Bath, Bristol and Wells or exploring the Mendip Hills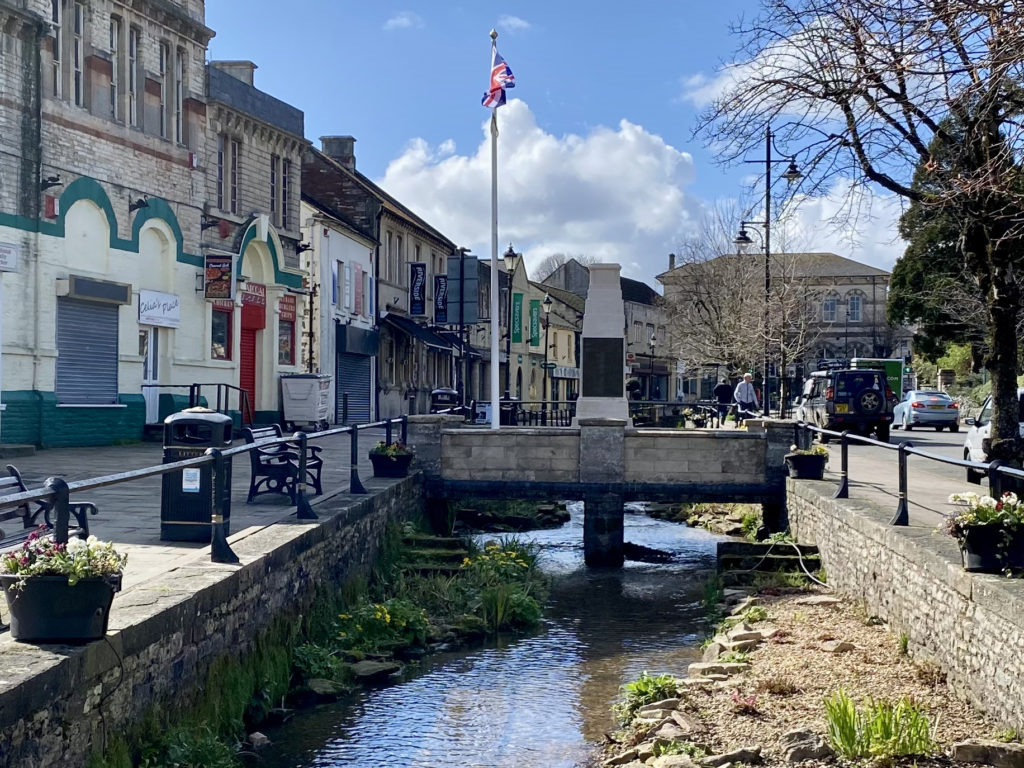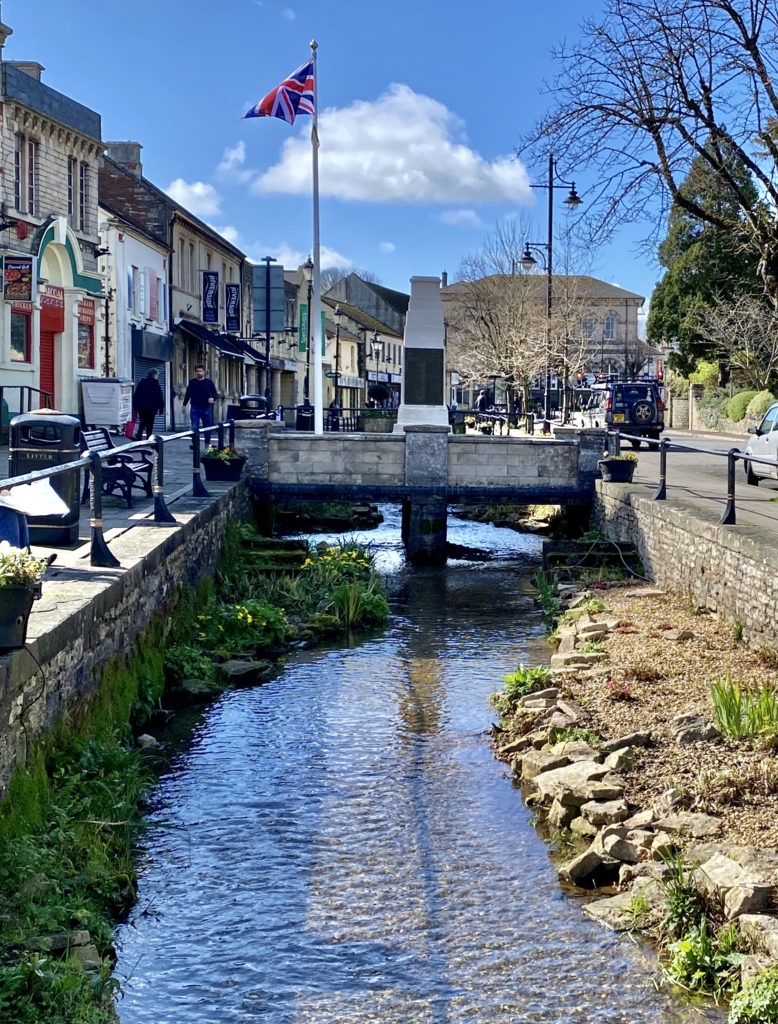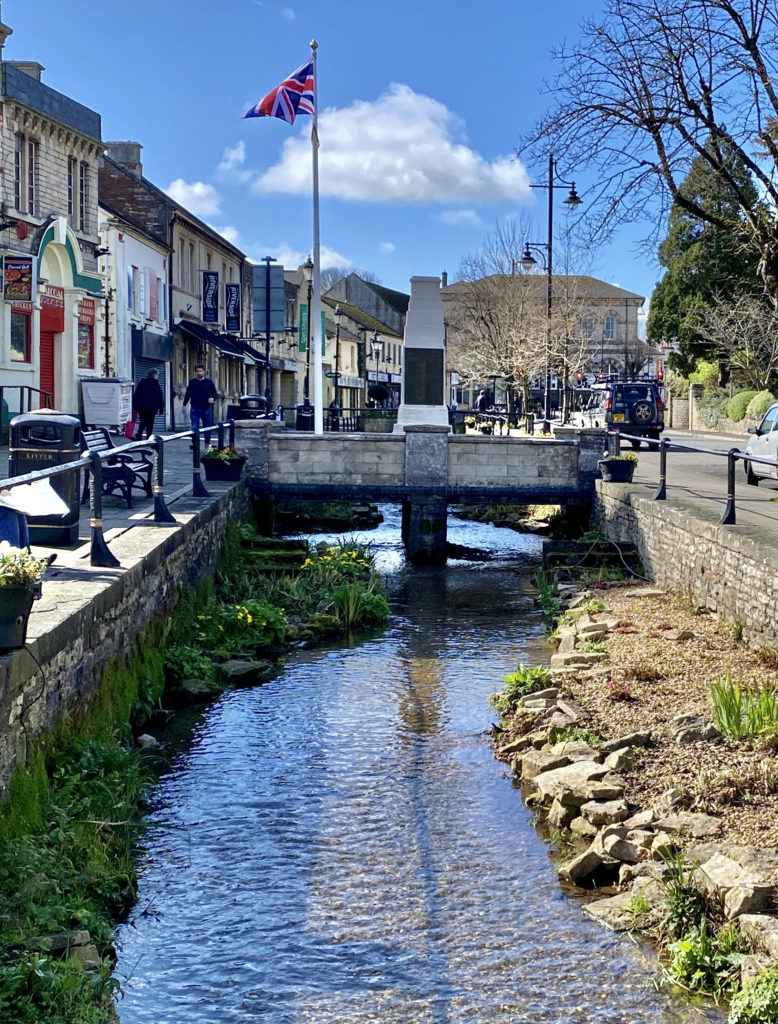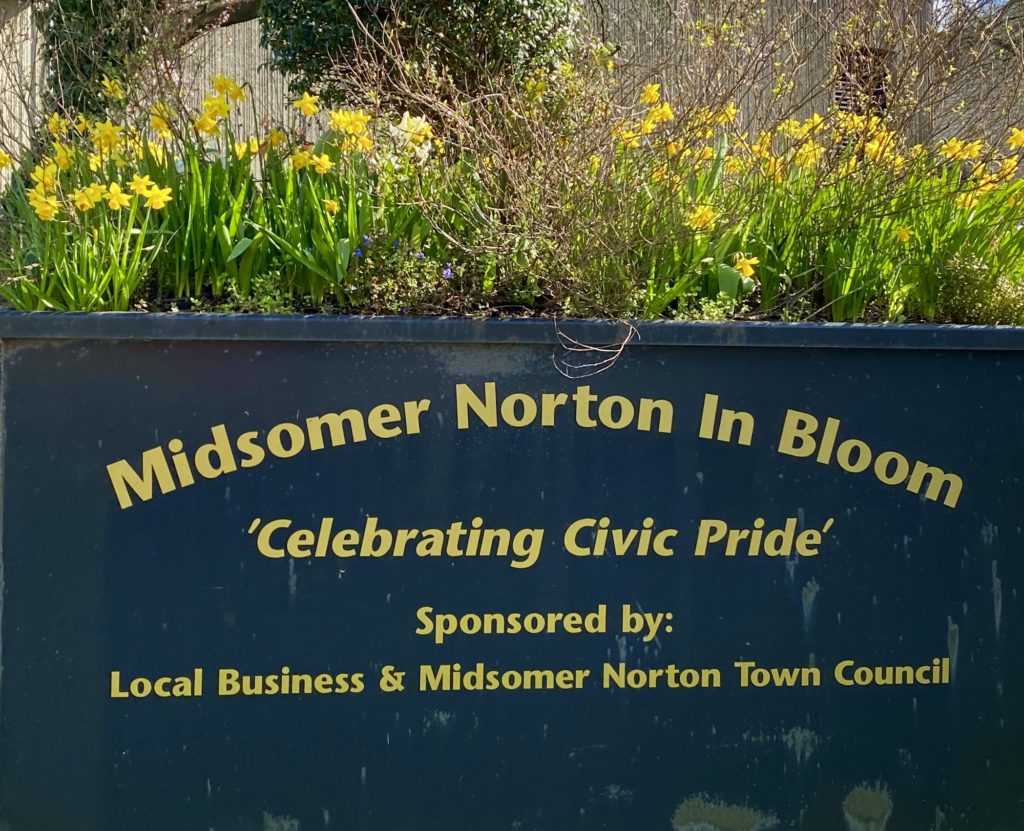 Best Western Plus Centurion Hotel
This pleasant hotel just over 1 mile outside Midsomer Norton was our base for the trip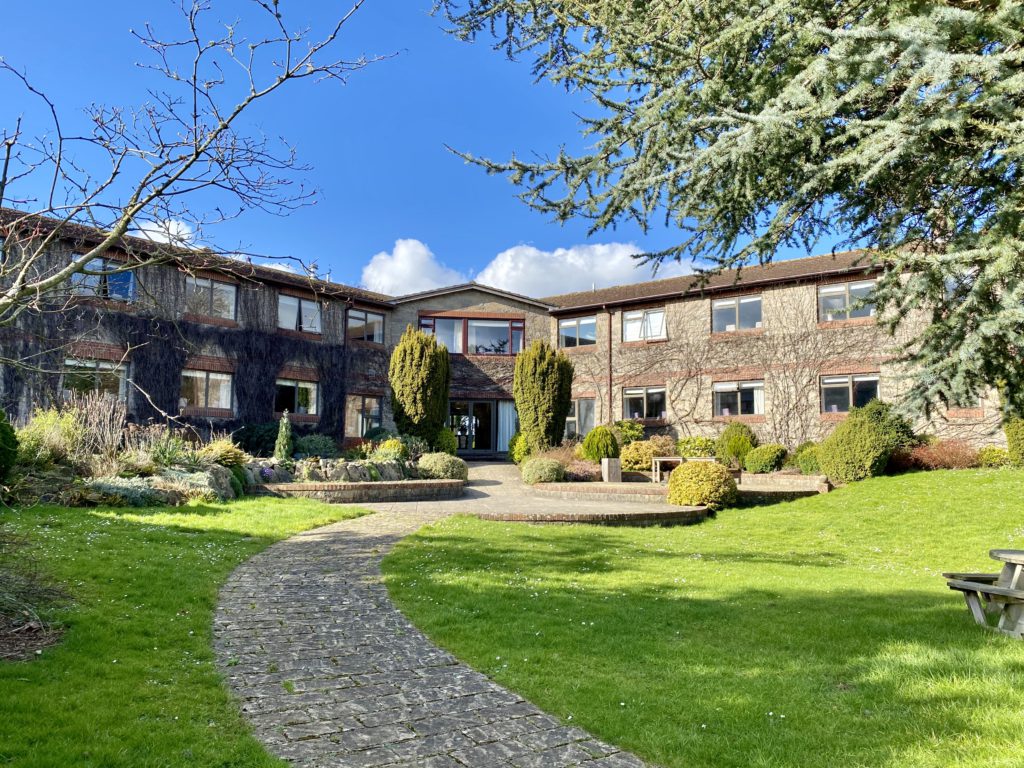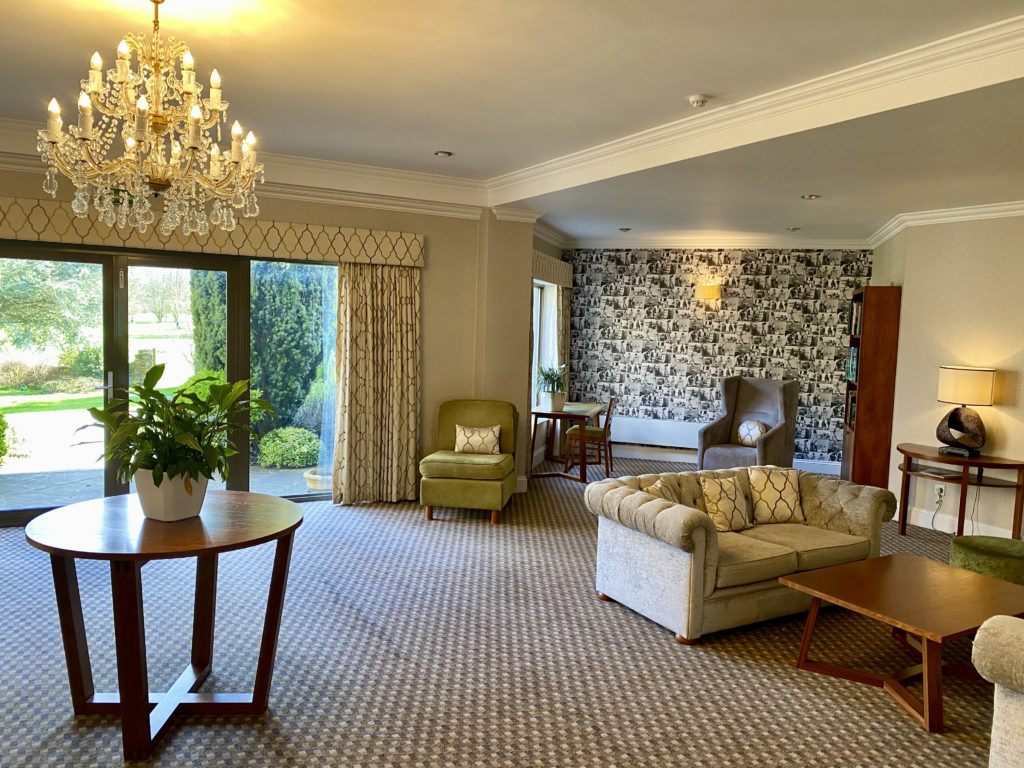 Dyrham Park
Dyrham Park, another National Trust property, is only 19 miles from the hotel. After having had our tickets checked at the entrance, we had to walk quite a long way down a gravel track to the house and garden, which was a bit of a breeze. However, walking up to the car park afterwards was a bit of a challenge!
The house was closed for renovation but the grounds were well worth strolling around for a couple of hours. Unfortunately it was too early for a full display of spring flowers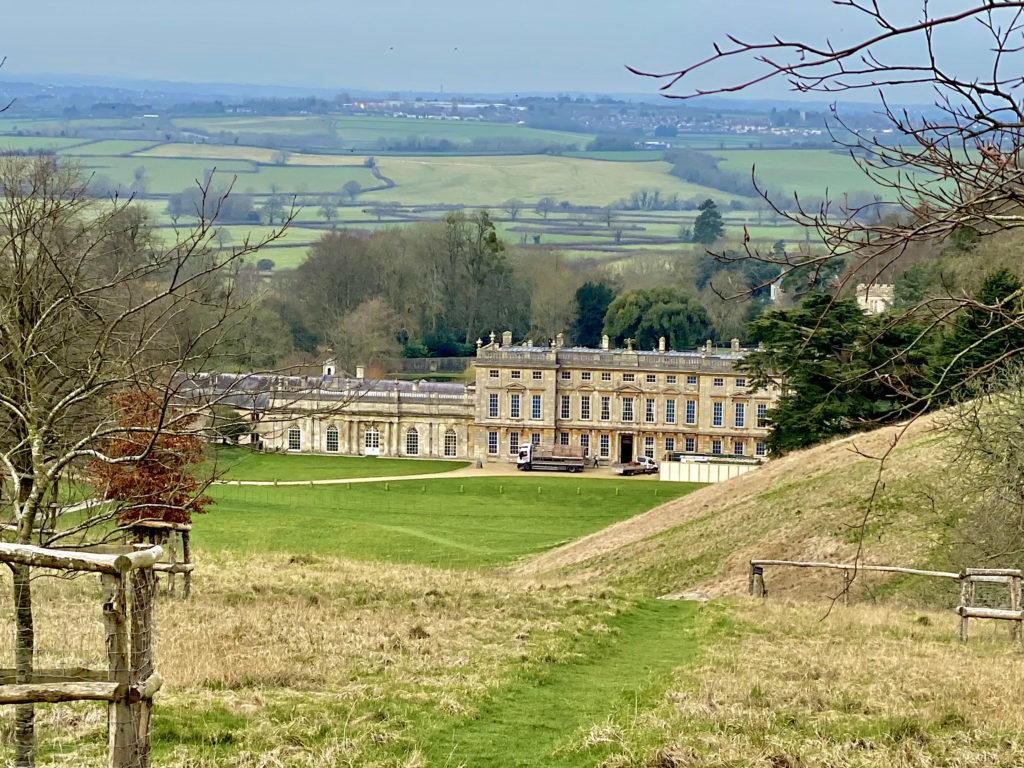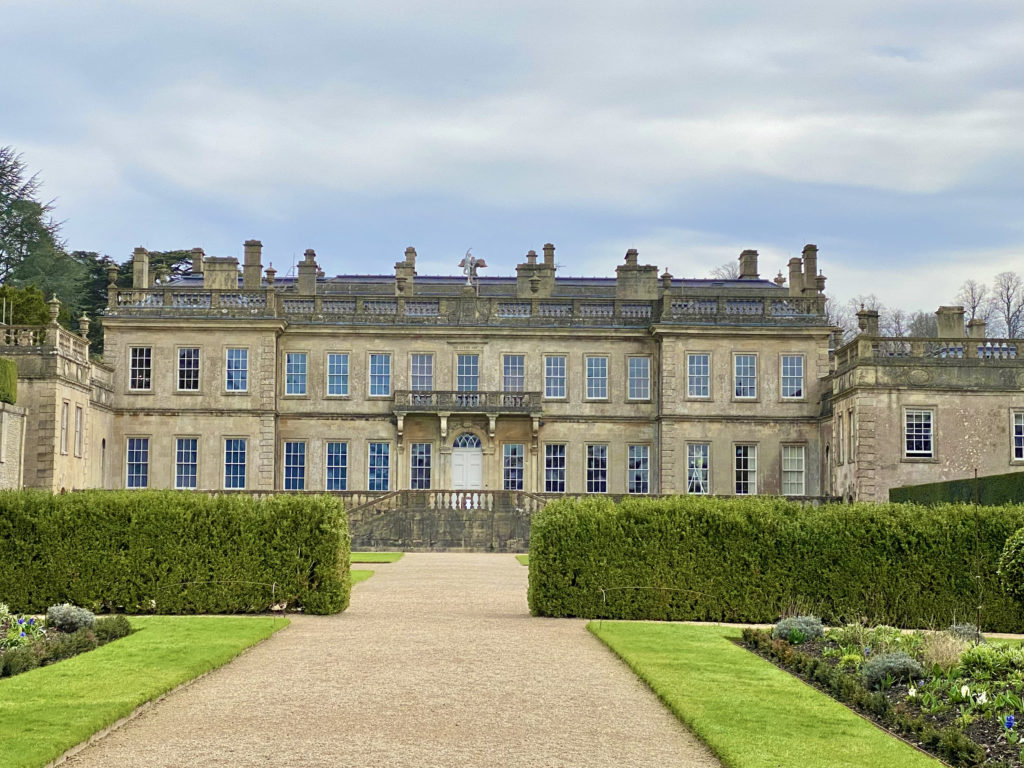 The Compass Inn at Tormarton
As we opted not to have a cooked breakfast at the hotel, we left early and found this sweet little hotel just under 3 miles from Dyrham Park off A46 for our morning refreshment. Although it was just opening, the staff was so accommodating! The interiors were full of quaint olde worlde charm, but the covered courtyard was divine!! It's definitely a place for a future stay!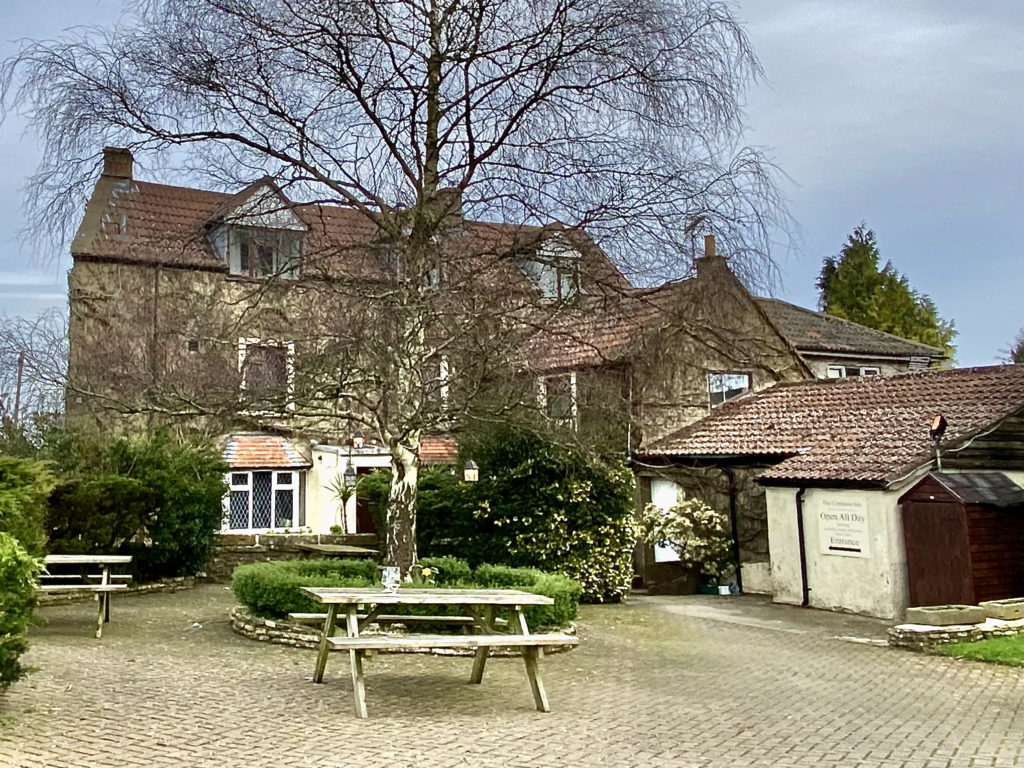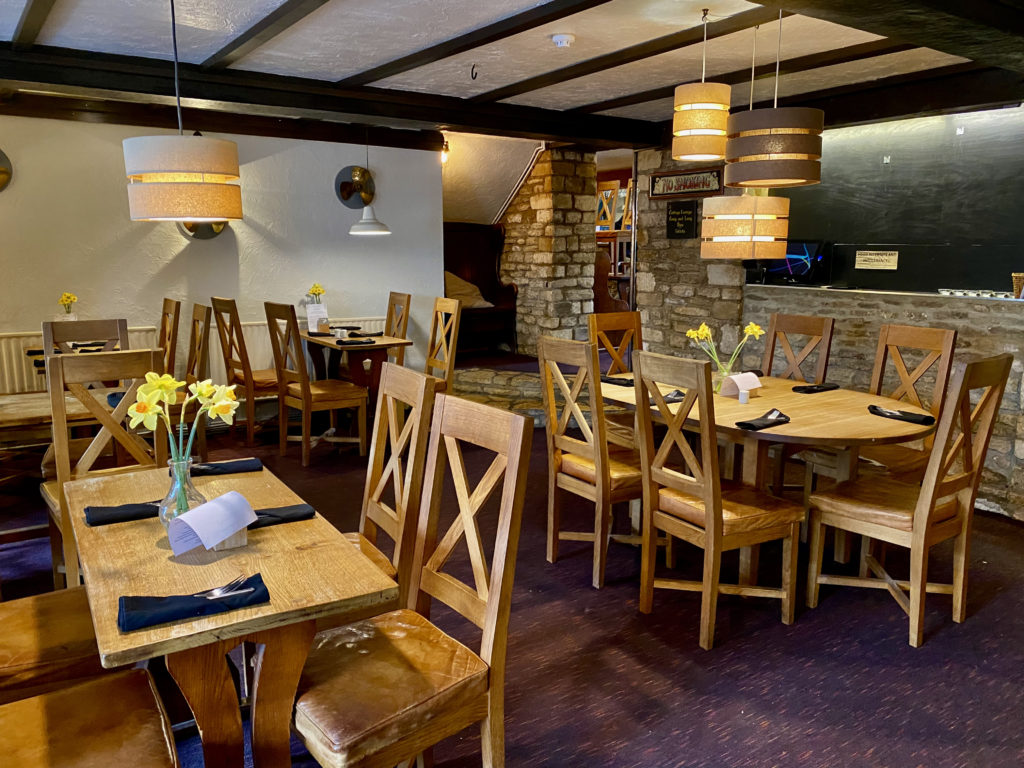 Momentos of another pleasant outing