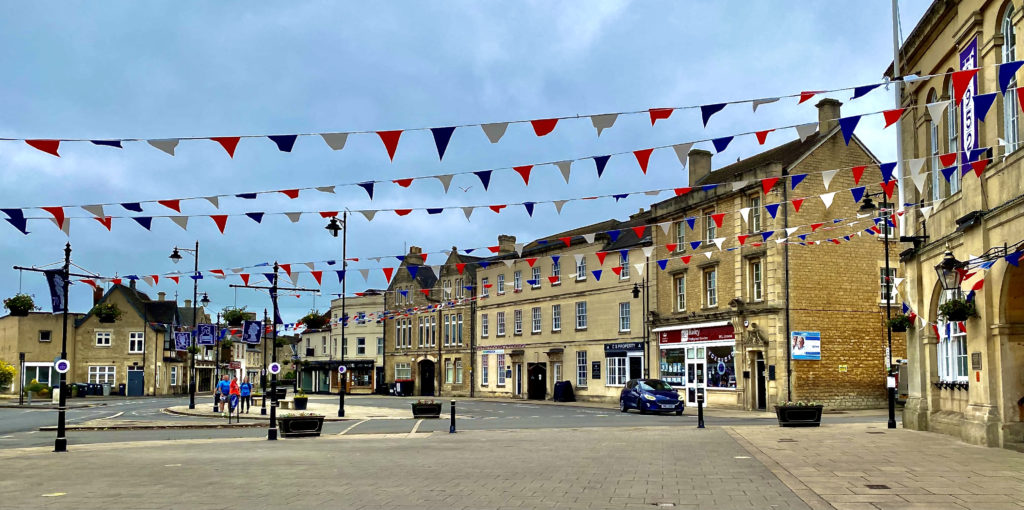 What can be a more traditional English weekend break than to have mid morning refreshment in a pretty market town, visit a stately home, stay in a quaint hotel and round off the weekend with a traditional afternoon tea in a country manor hotel?
Compass Inn, Tormarton
Earlier this year in March when my partner and I were on our jaunt to north Wiltshire we stumbled across this charming hotel for morning tea while we waited for Dyrham Park to open at 10.00. We were so enchanted by the place and the friendliness of the staff, I planned a weekend break just to stay there!
Compass Inn is located on the edge of the small village of Tormarton, parallel to A46 on the way to the Cotswolds. It has all the charms of a country Inn.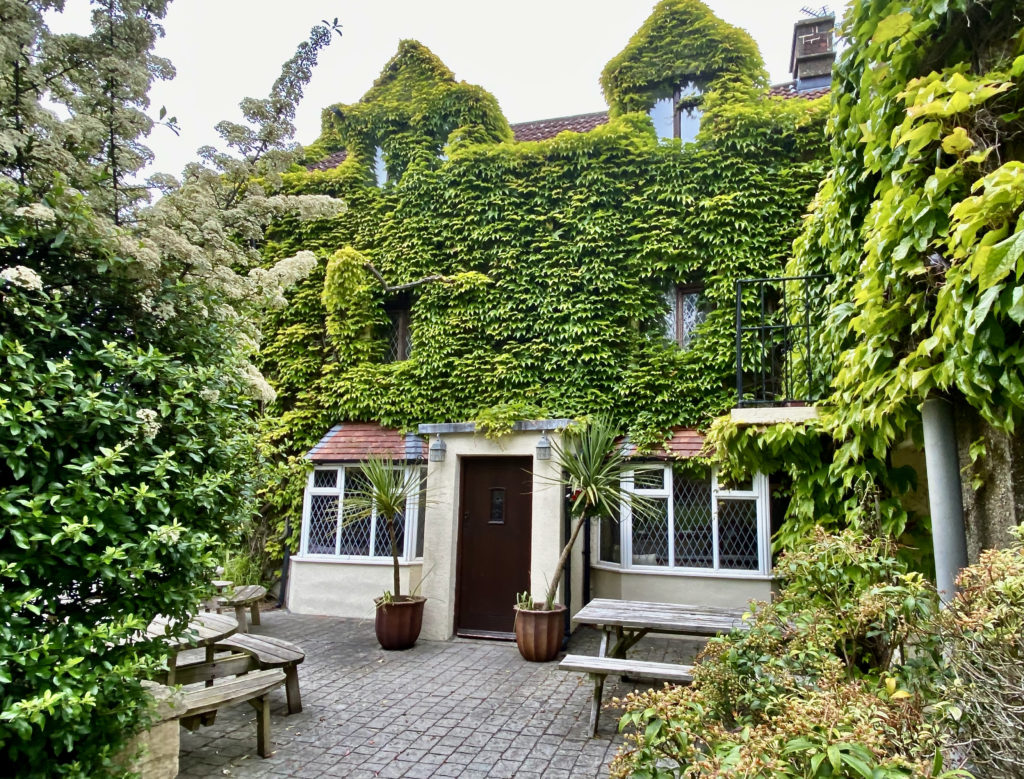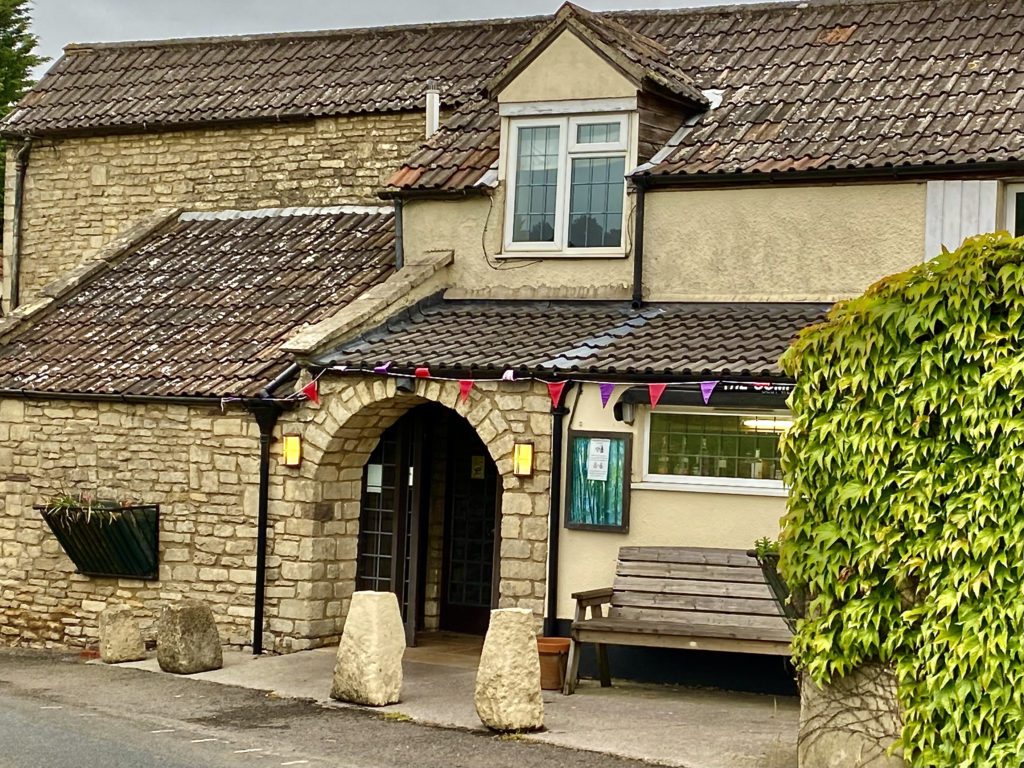 My particular favourite was the light and airy Orangery conservatory where the glass roof was festooned with vines and grapes dangling from them. It would have been the perfect country retreat but for the inadequate sound-proofing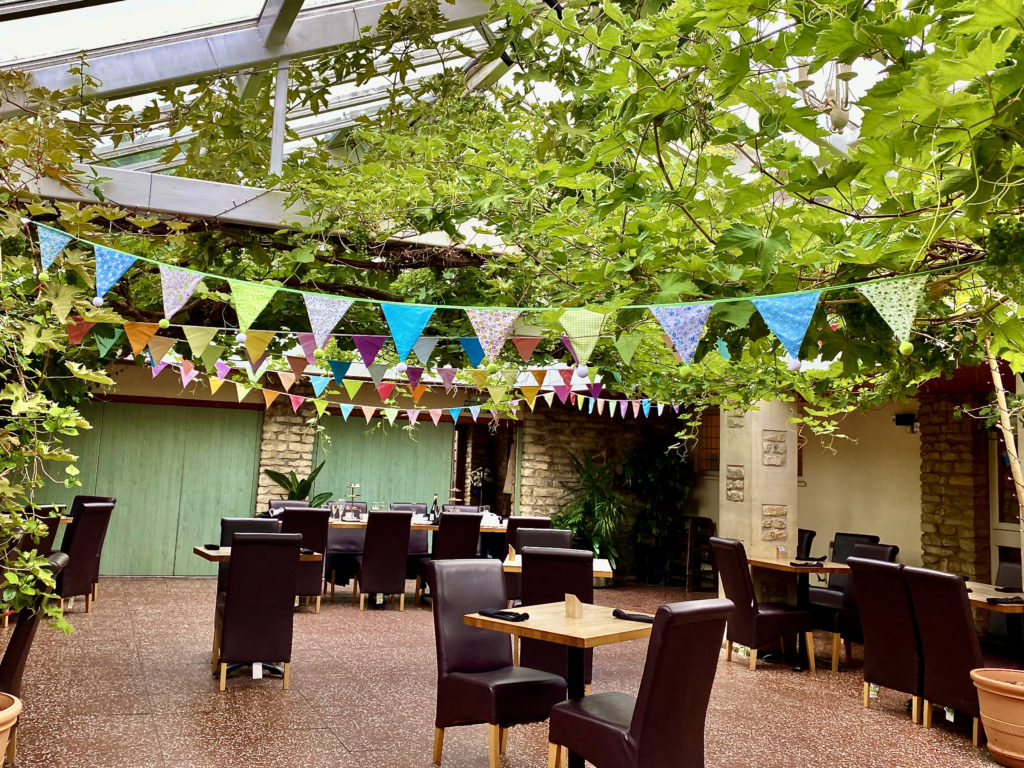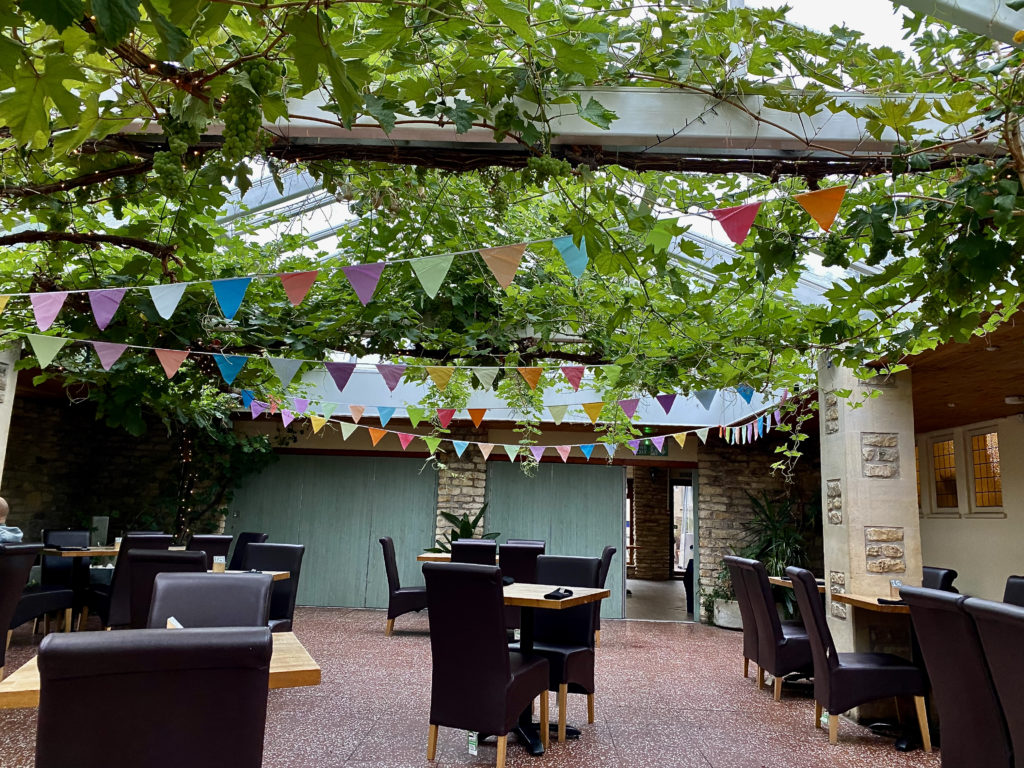 Melksham
Melksham is a town in north Wiltshire, about 30 miles north of Salisbury. It's a name I recognised en route somewhere but had never been there. I am glad we stopped there this time as it's a bit of a hidden gem!
When I planned the weekend away on Sunday 5 June 2022, I was not aware that it was the platinum jubilee weekend! When we arrived in Melksham around 10.30, the town was still sleepy, probably from the celebrations the day before. The festive vibes were unmistakable!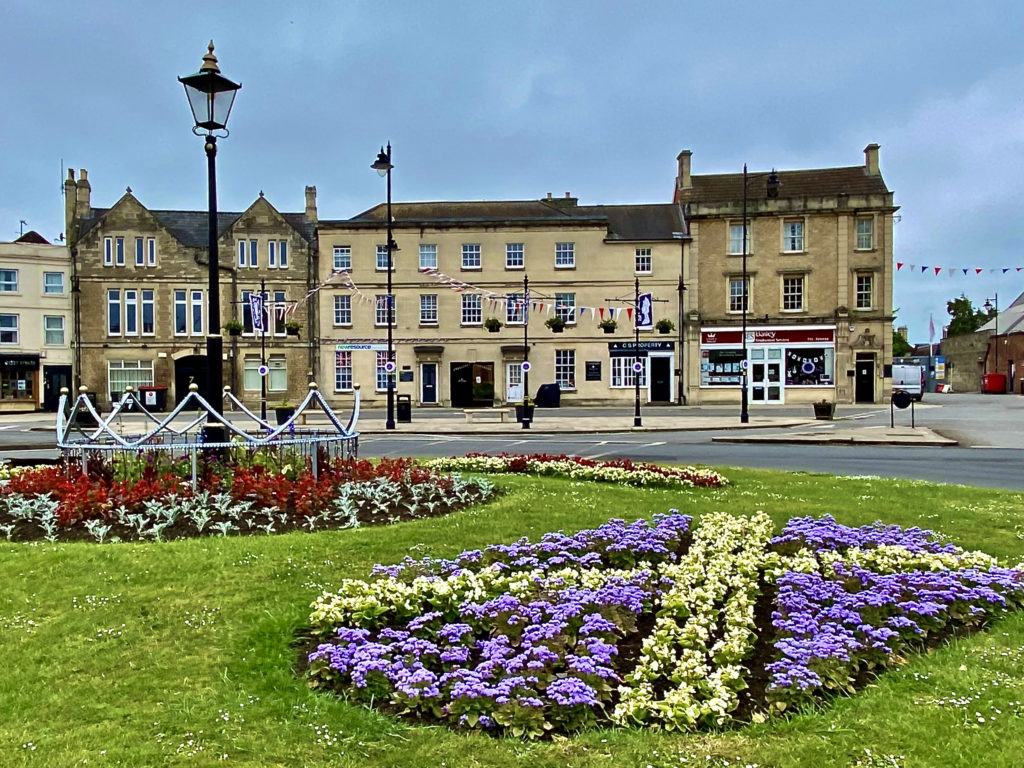 Judging by some of the grand old buildings and many pubs around, it seems that there was once a lot of wealth in the town. I was therefore not surprised to learn that this historic town was once a favourite hunting ground for Tudor kings and later prospered in cloth-making.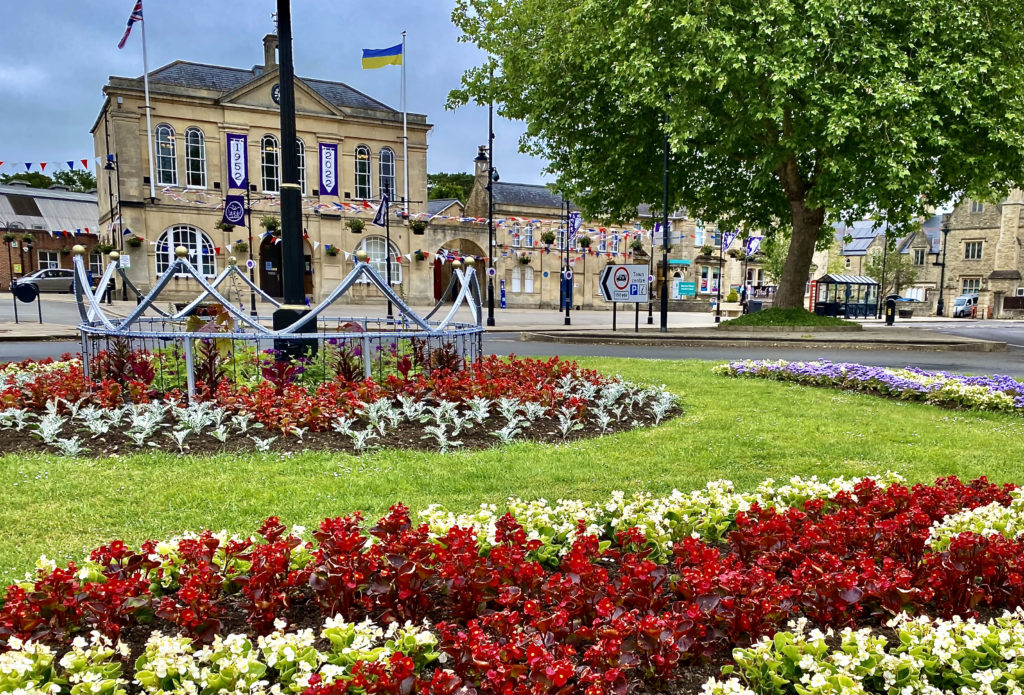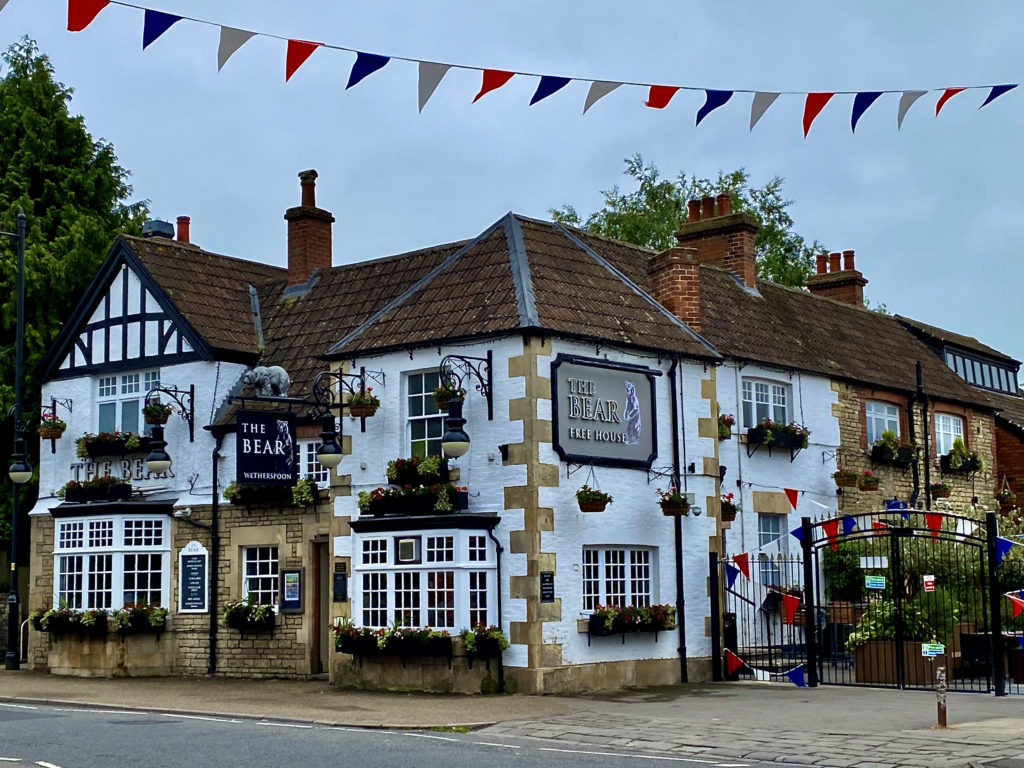 The King's Arms Hotel
Situated in the centre of Melksham, this hotel was built in 1750 when Melksham became an important route for stagecoaches from London to Bath, Bristol and the west country. The interiors still retain some of its bygone charms. It's a great place for our mid morning refreshments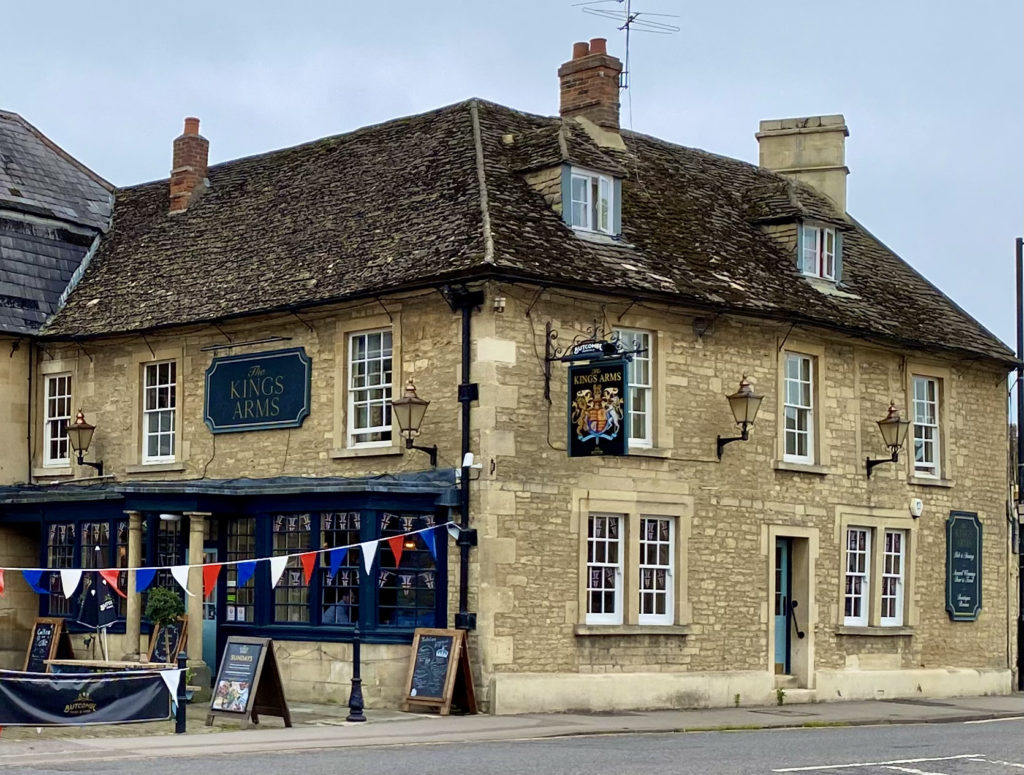 Dyrham House
Some places require time and leisure to explore. Thanks to our National Trust membership, we didn't have to take it all in at one go. Whilst in the vicinity, we spent a very pleasant afternoon exploring areas that we previously missed.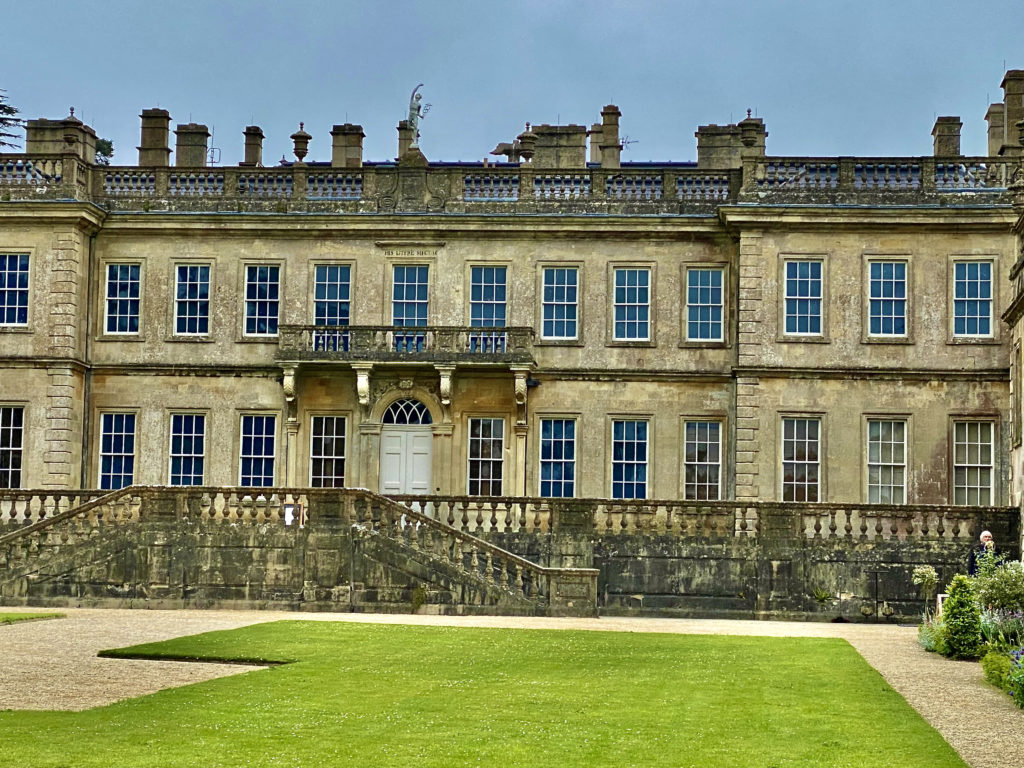 When we last visited Dyrham Park 3 months ago, the main house was closed. However, the few rooms that were open to visitors since April revealed some treasures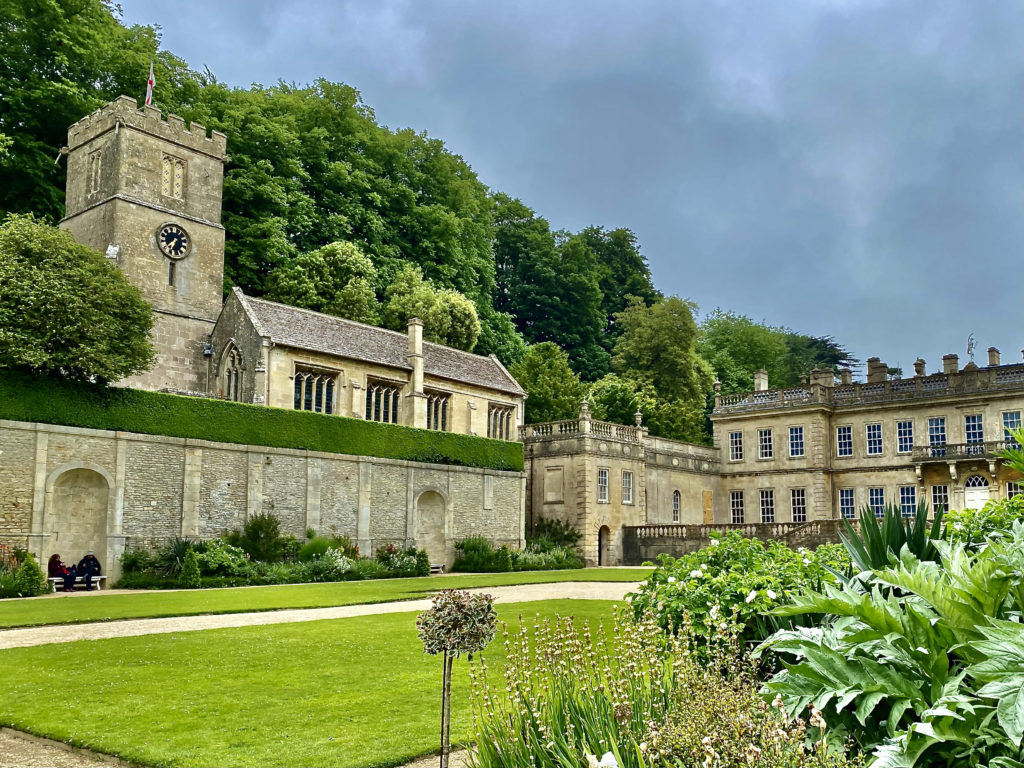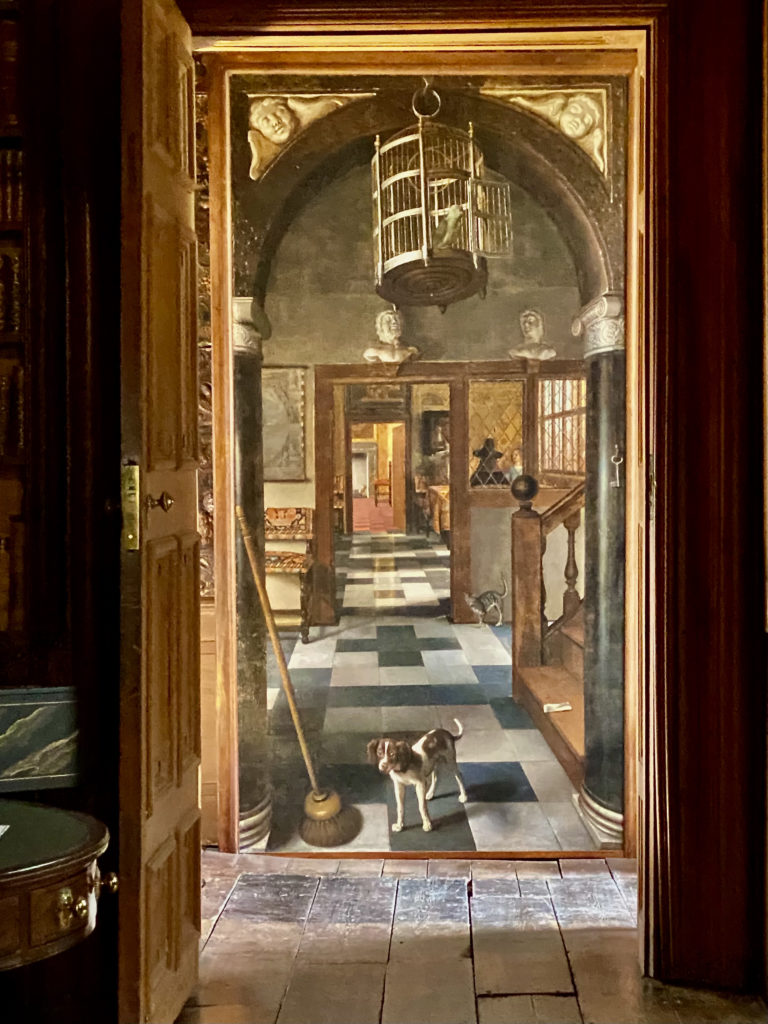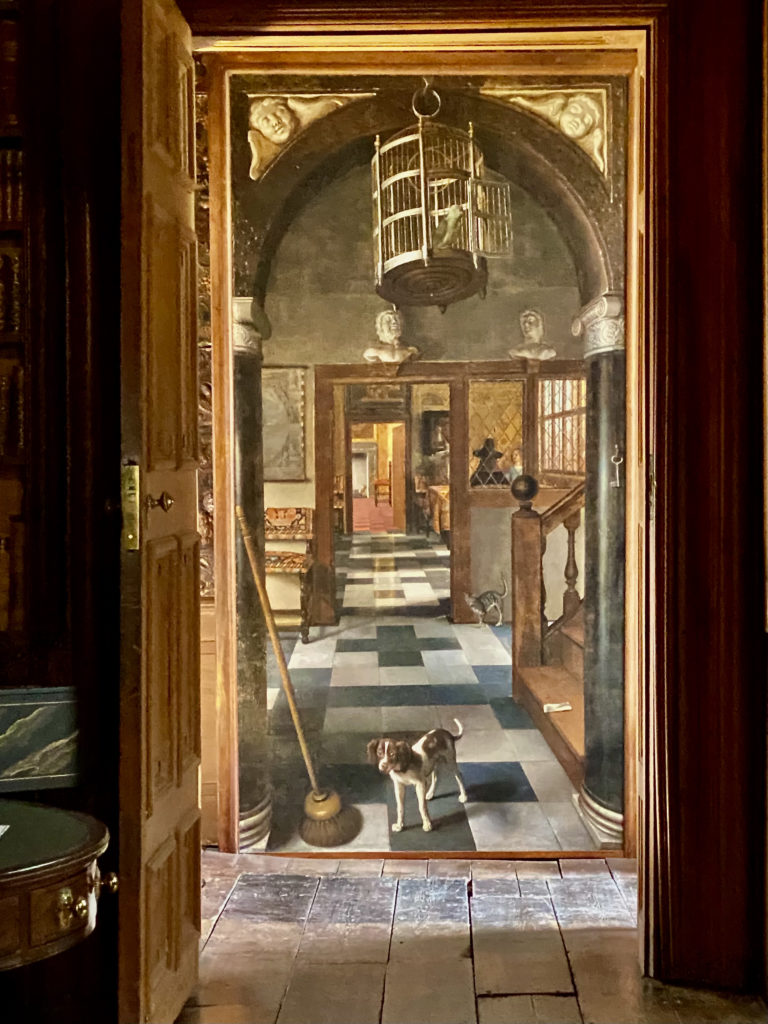 Dyrham Park – a view from the "Lost Terrace"
The path to the church also leads to the "Lost Terrace" through a faded blue door! It was once lost in overgrowth, now a pleasant walk which affords a different view of the garden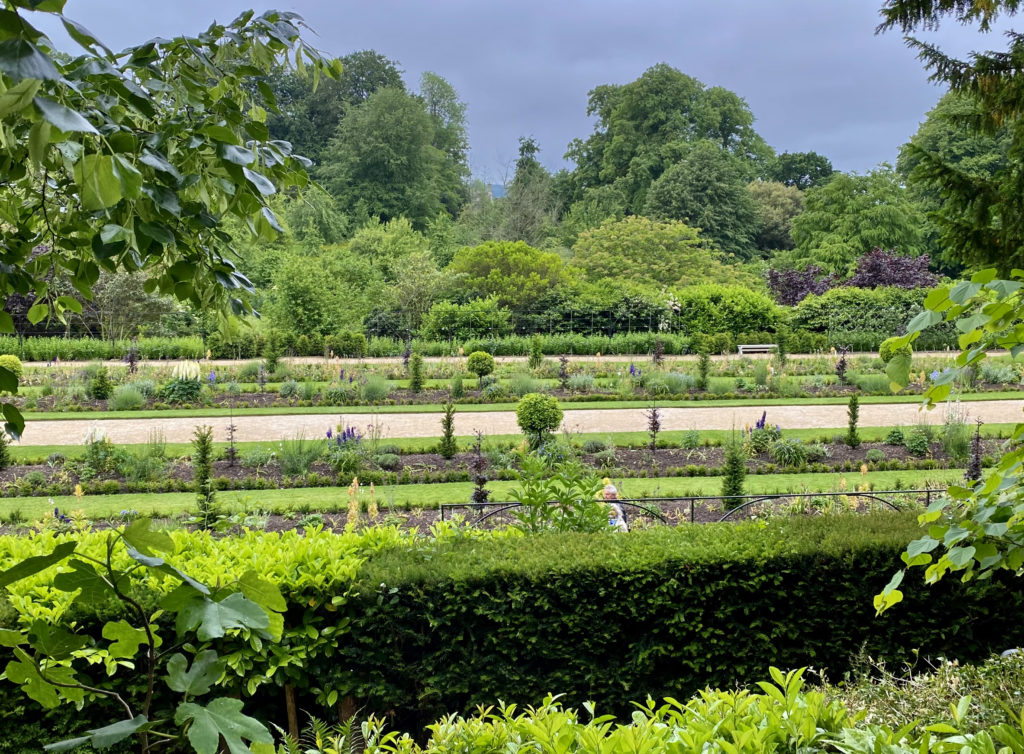 Afternoon tea at Bishopstrow Hotel, Warminster
Bishopstrow House is a Georgian manor house that has been turned into a luxury Hotel & Spa.
What better way to round up a weekend than to have a sumptuous English afternoon tea in plush surroundings?!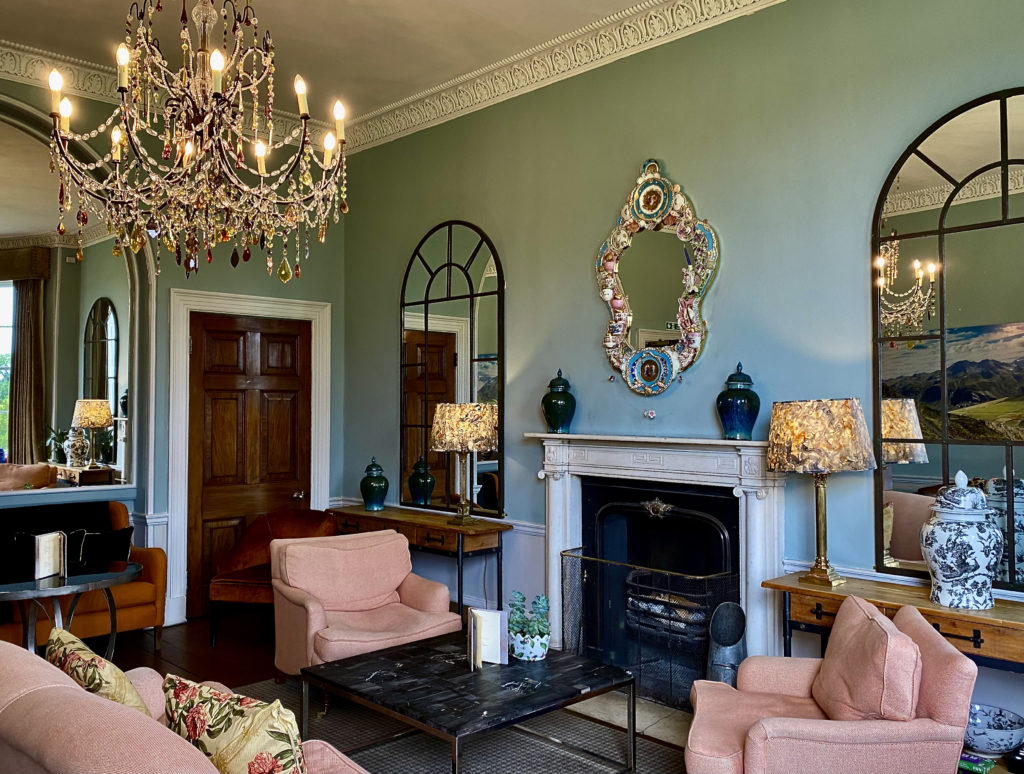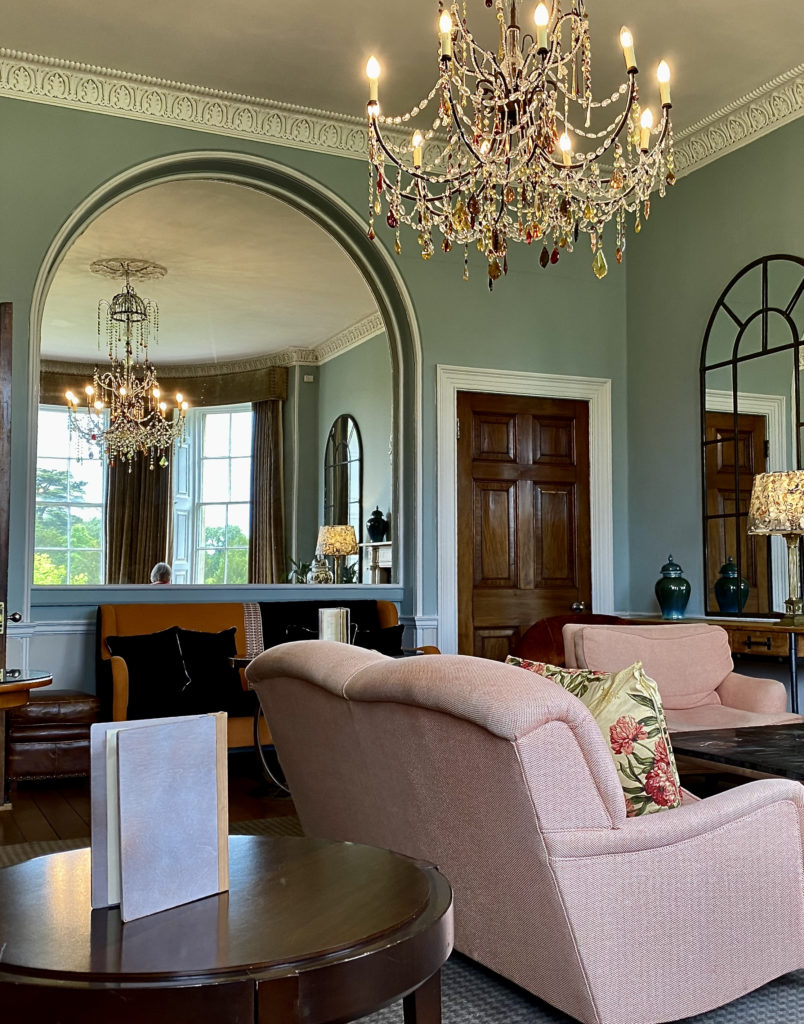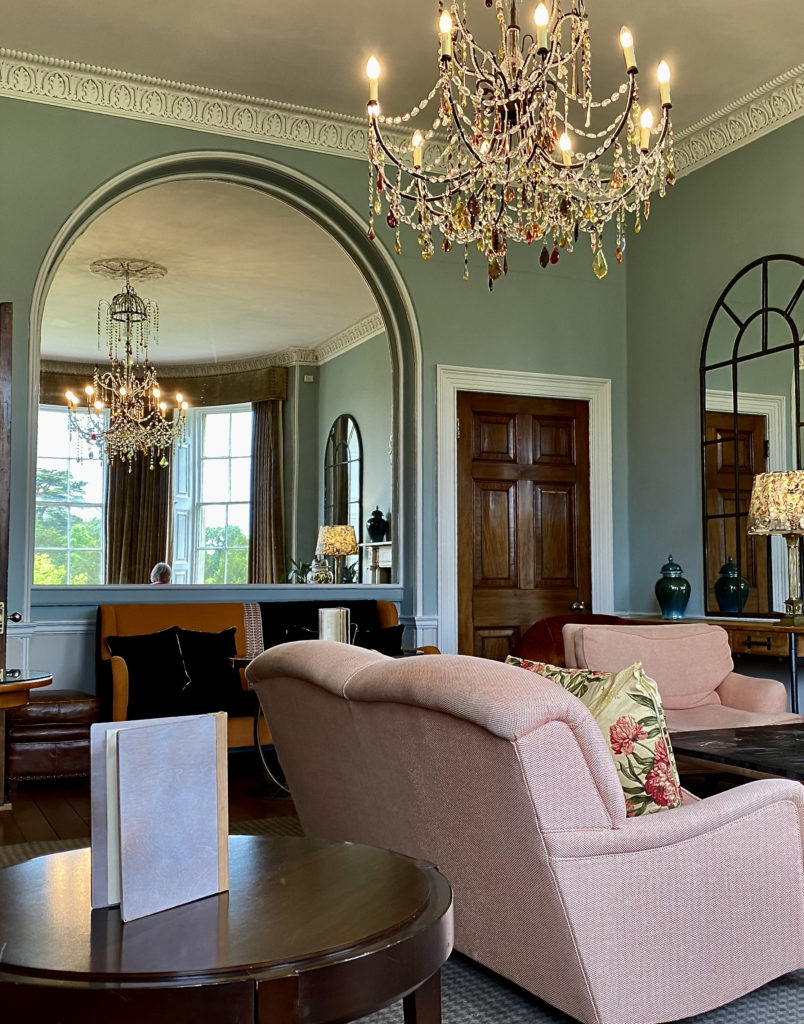 This weekend break between my trips was like a snack in between main meals, and what a delicious treat it was!