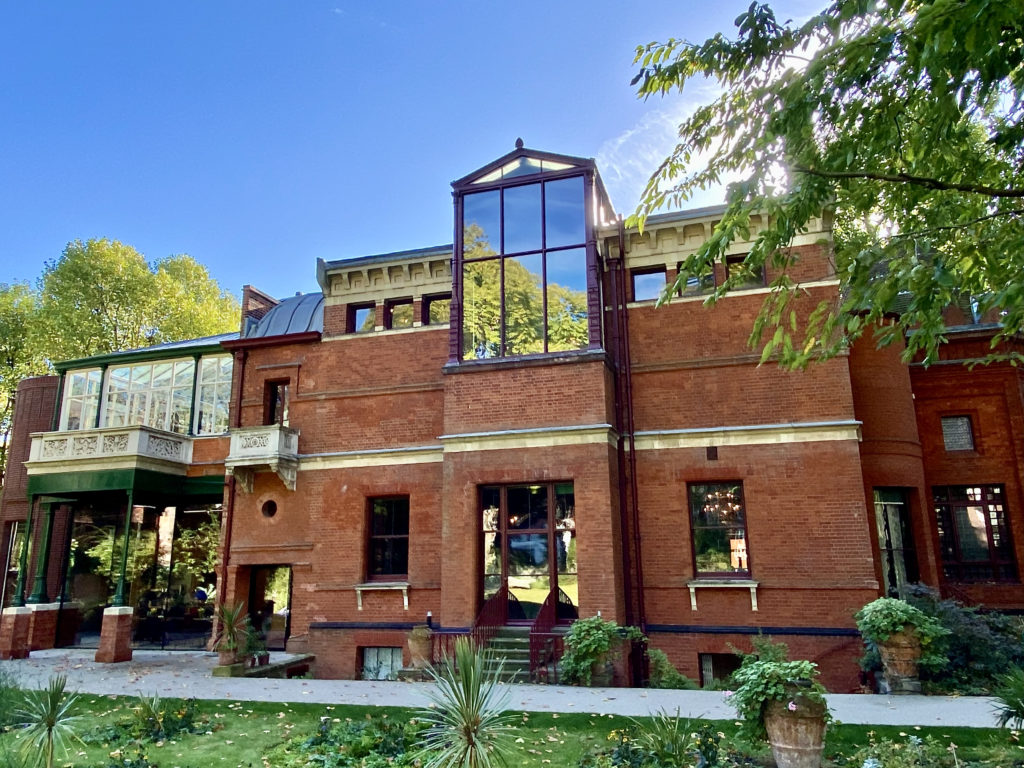 At the last weekend when we visited my daughter and son-in-law in London, they gave us a surprise treat – tickets for the reopening of Leighton House Museum on 15 October 2022! It had been closed for a few years for a renovation costing £8 million. What a treat it was!
I have to confess that I had no idea what the museum was about or who Lord Leighton was, but the journey of discovery going round th house was as interesting as the house itself.
For the purpose of this piece, suffice it for me to say that Frederic Leighton was a celebrated British artist in the 19th century and was the only one to have been made a Lord.
Leighton House Museum
The outside appearance is rather unprepossessing and ordinary amongst some grand buildings in the neighbourhood. It gives no hint of the jaw-dropping beauty of some of the interiors!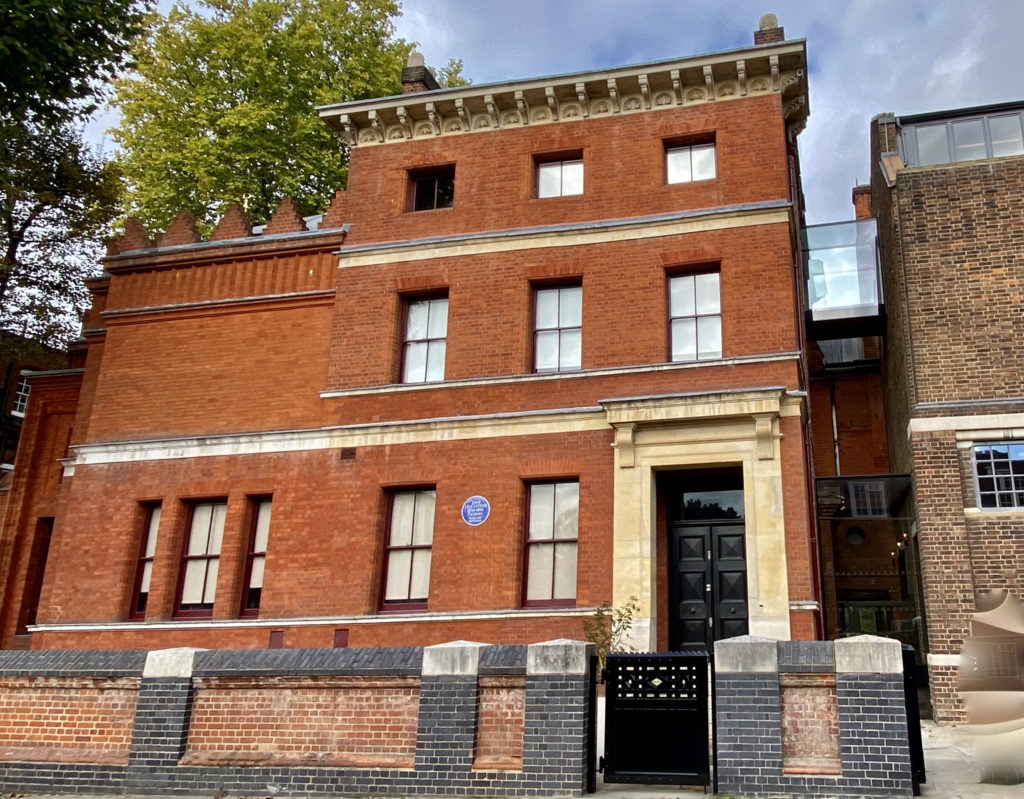 The back of the house and extension looked more stylish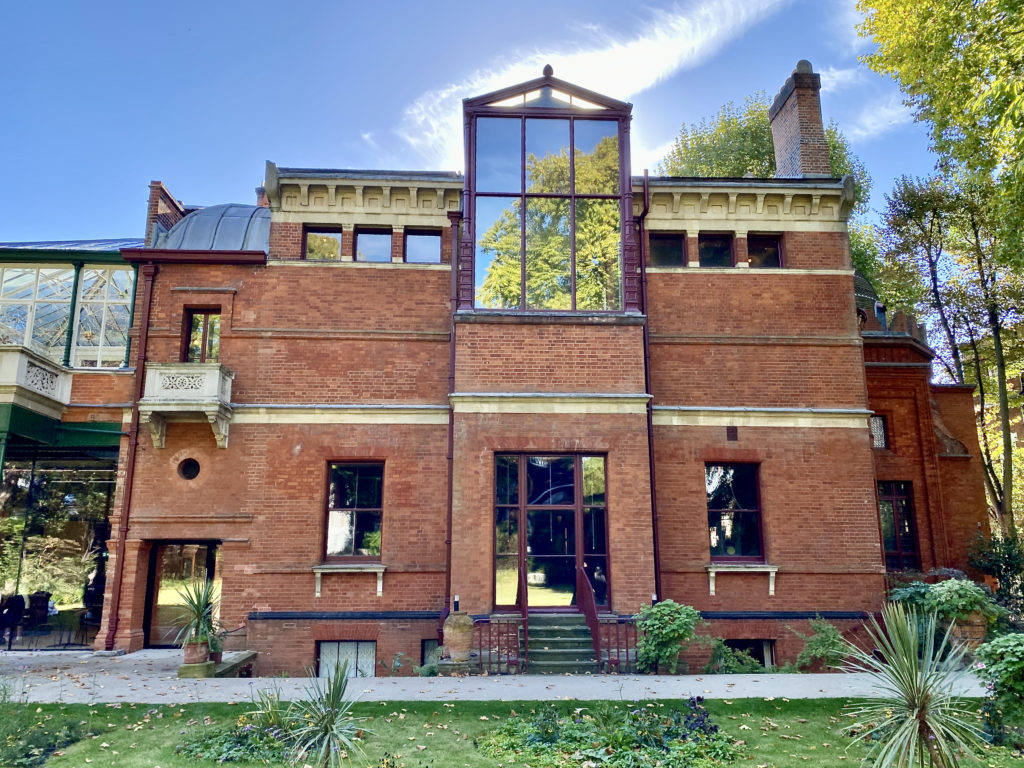 Some of the rooms in the house look functional and commonplace rather than grand, while others are decidedly more glamorous.
Here is just a selection of the features that caught my eyes – not as an artist or even an art enthusiast, but as an everyday tourist!
The Staircase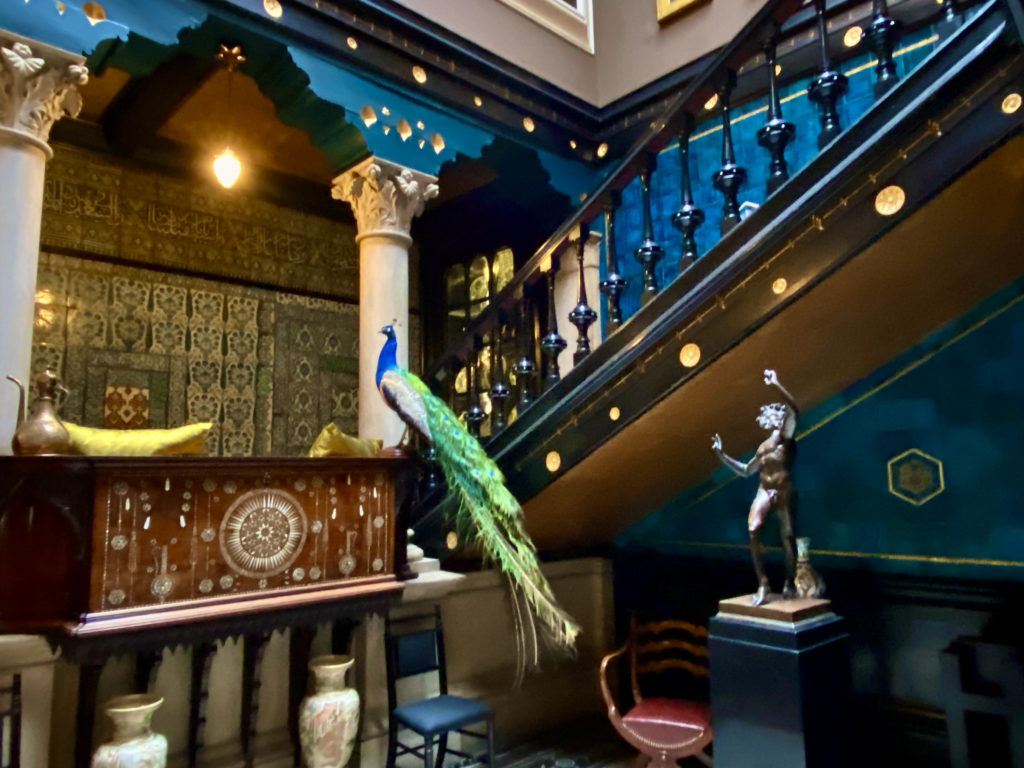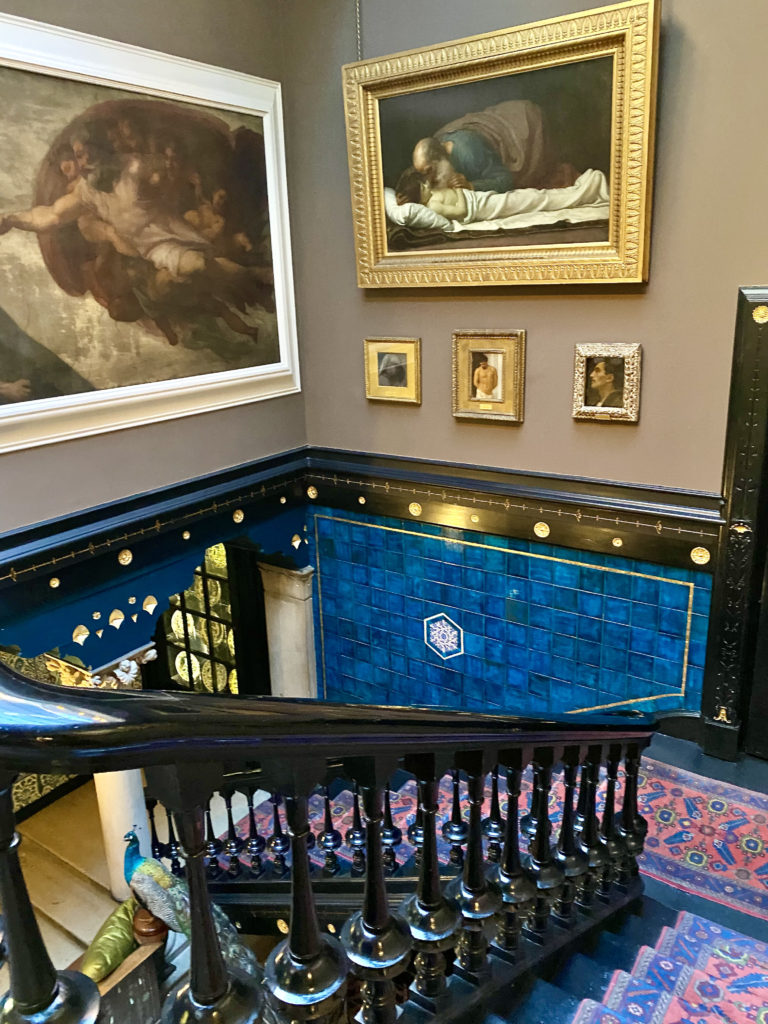 The Arab Hall
Lord Leighton was quoted as commenting that he had The Arab Hall built "for the sake of something beautiful to look at once in a while". He certainly knew what he was about!
The extension that was built to accommodate The Arab Hall can be better seen from the back of the house. It lends an exotic look to the house and apparently caused a sensation when it was built in the late 1880's.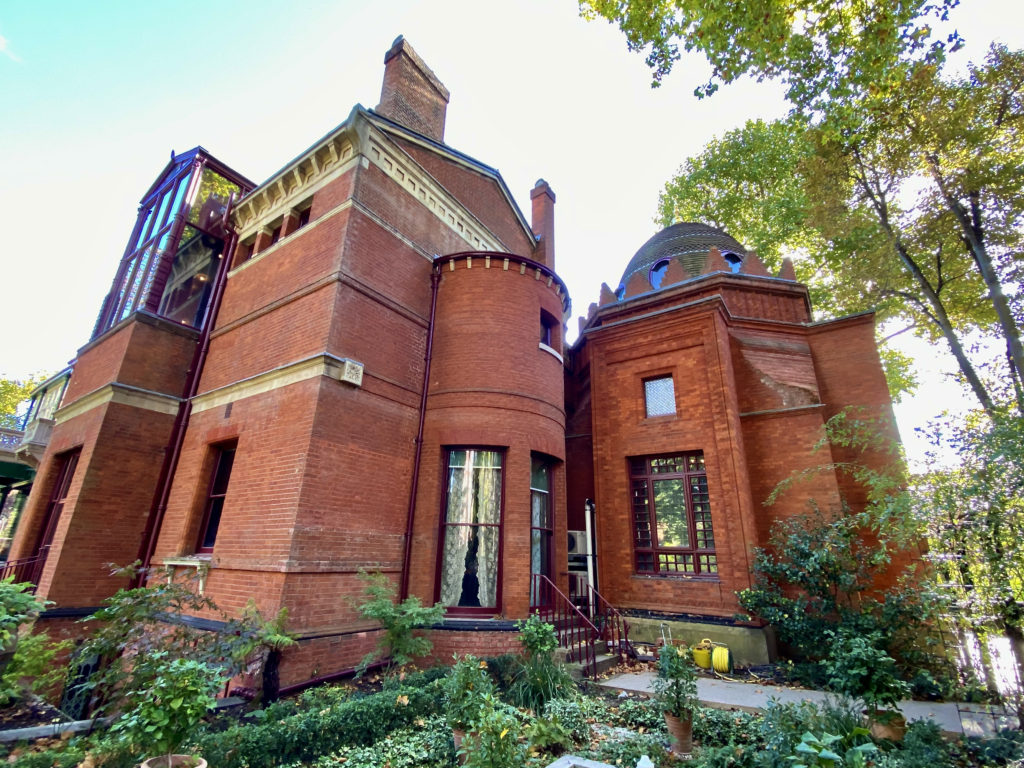 The interiors of The Arab Hall are a joy to behold with gorgeous tiled walls and magnificent ceilings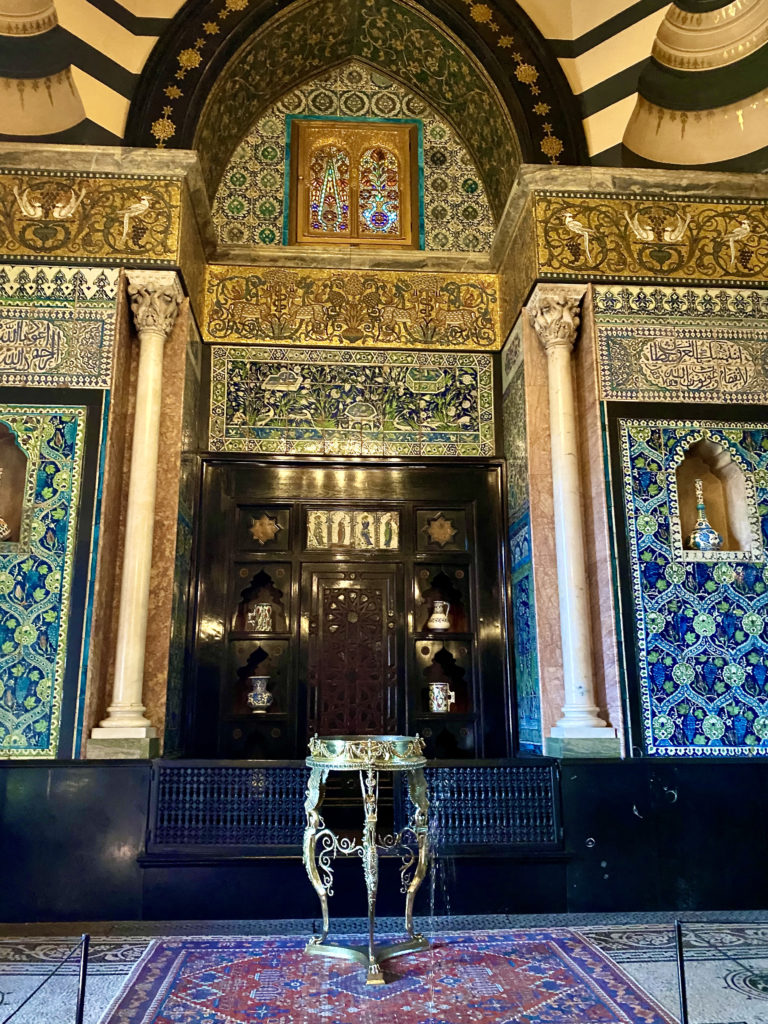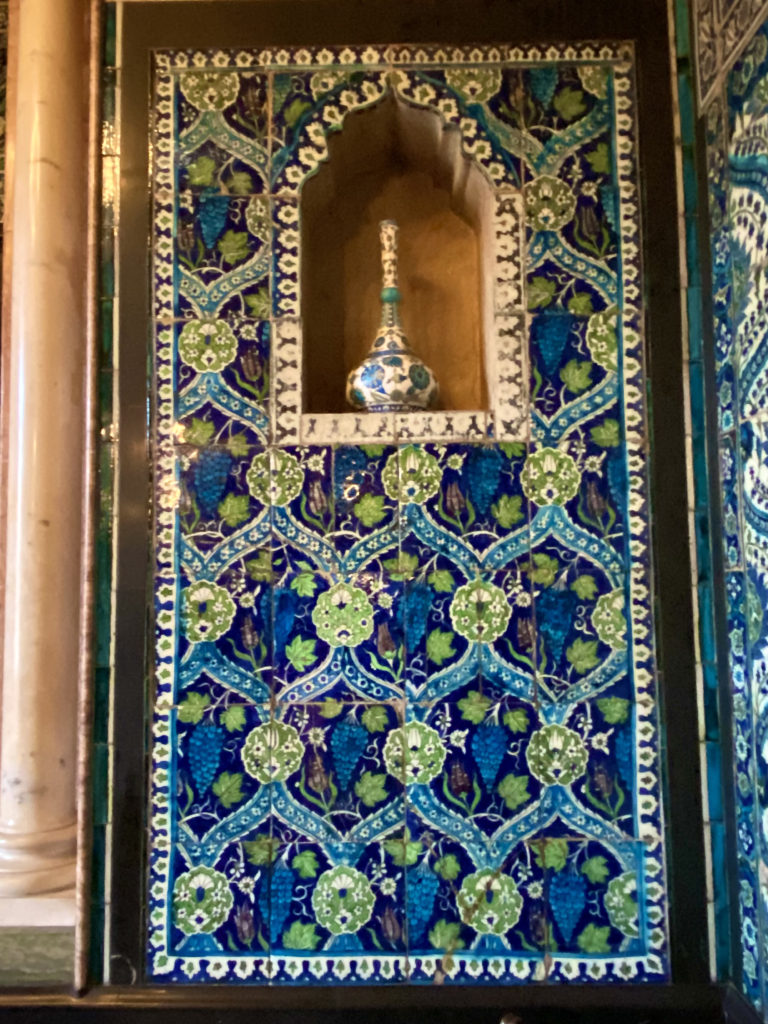 The Drawing Room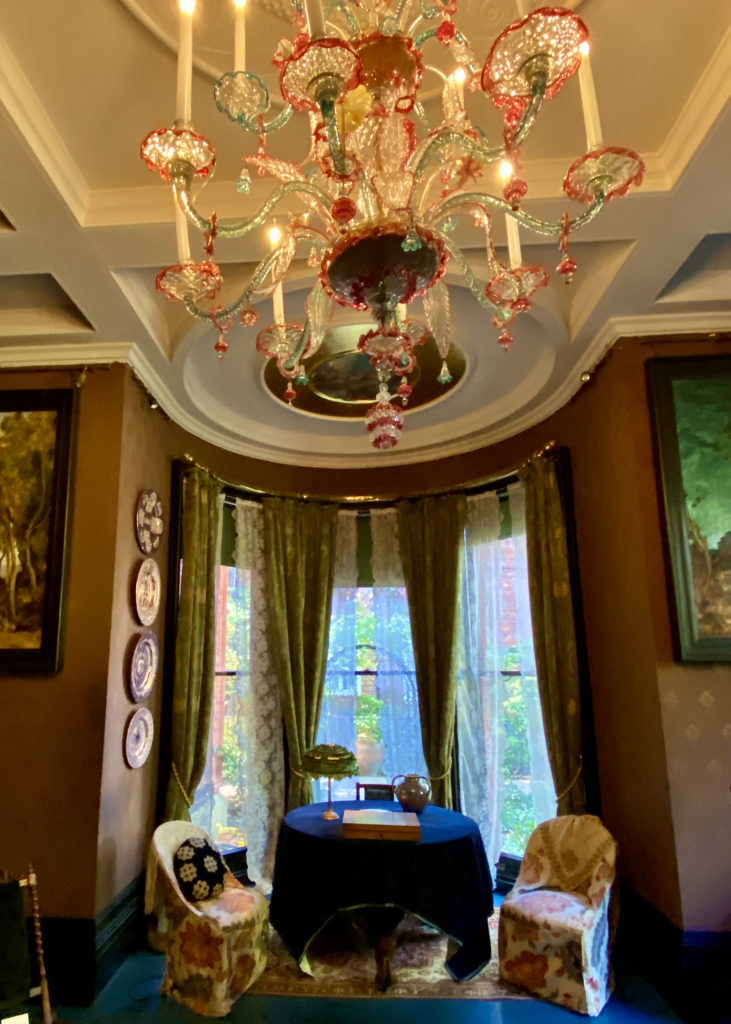 Silk Room and Bedroom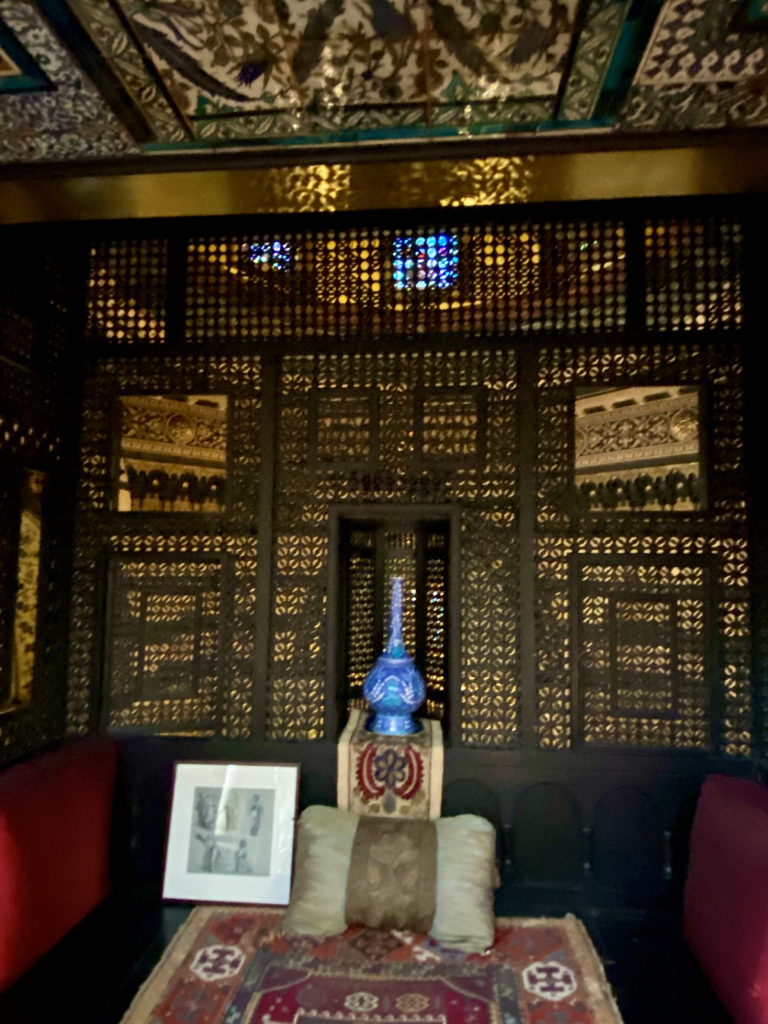 The Studio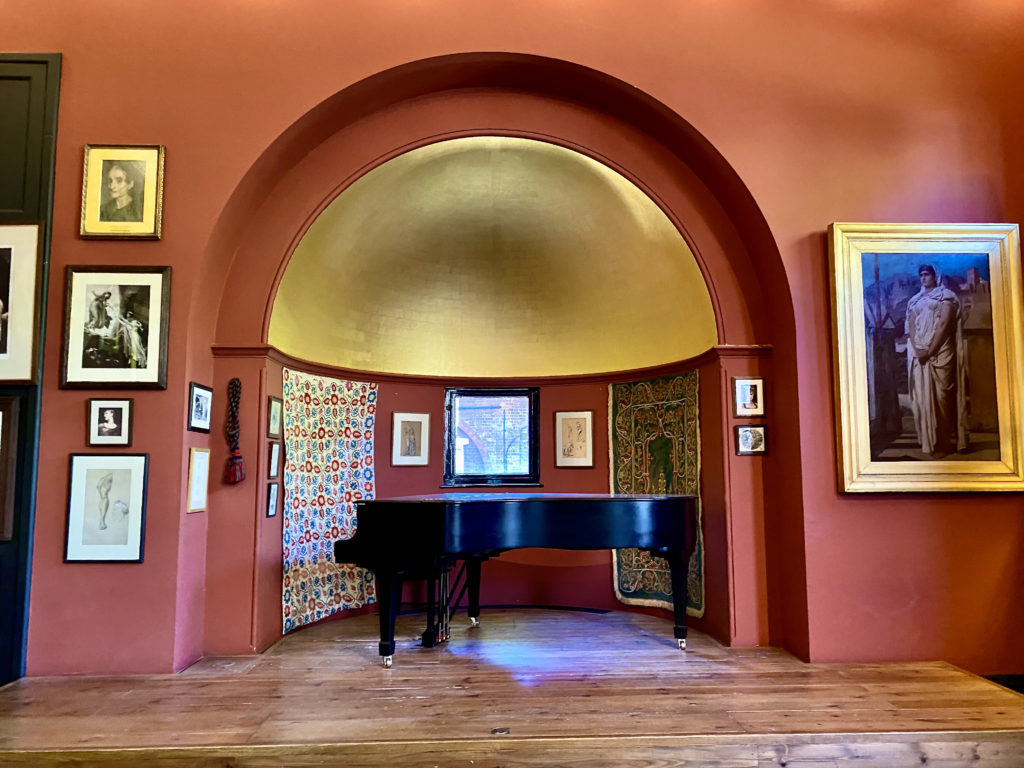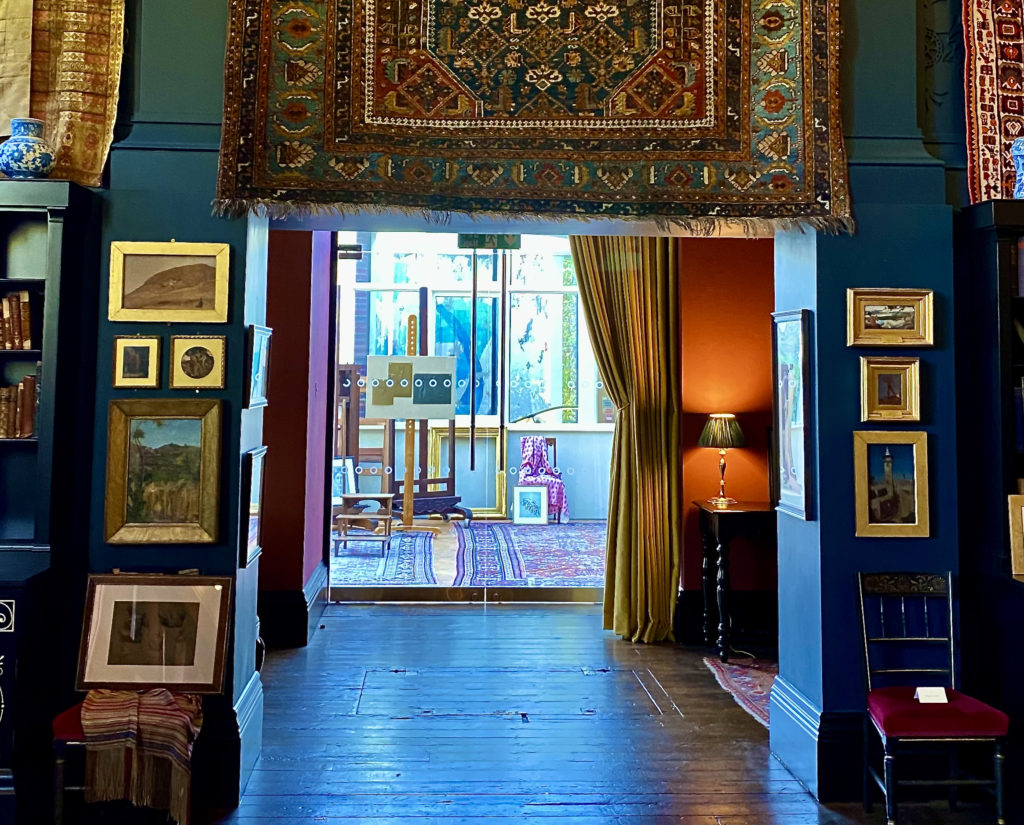 The new Spiral Staircase
The amazing spiral staircase is a work of art in itself!
There're plenty more paintings in the museum that would keep a real art connoisseur enthralled for hours! Even I found much to admire while wandering around for an hour