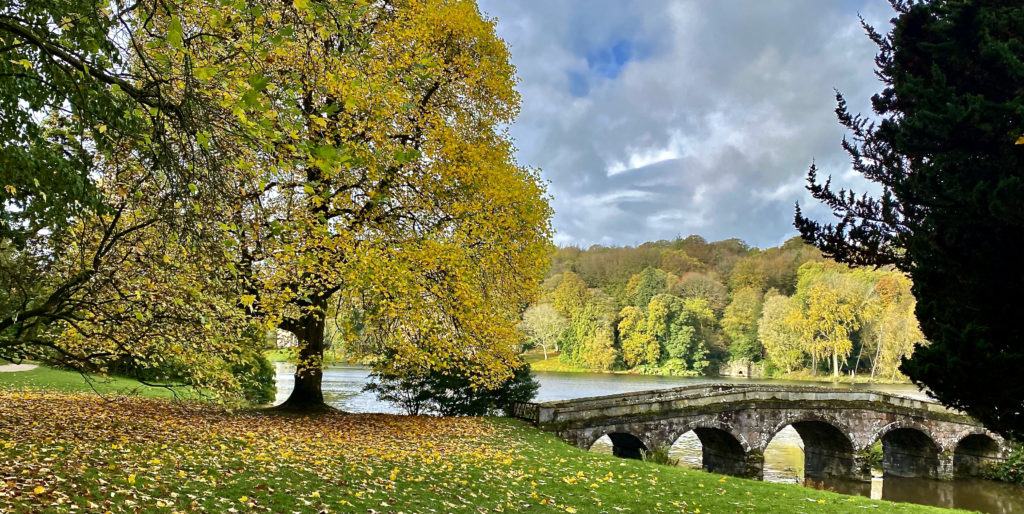 When it comes to autumn, it's difficult not to wax lyrical about the harmonious medley of mellow colours seen everywhere, none more so than at National Trust's Stourhead.
It's practically at our doorstep, being on our route from the West Country. So on our way home from Wells my partner and I decided to stop there for a walk and have refreshment at the restaurant there 
It was a Tuesday morning. With little traffic on the country roads we arrived shortly after it opened at 9.30. In fact we were told that we were the first visitors of the day!
As the sky was so blue and cloudless we reckoned that the nice weather would hold out for an hour or so. We bravely left our waterproofs in the car to take a circular walk around the lake.
From an amble to a scramble!!
Drawn by the sight of the iconic bridge we decided to take the route on the left down by the bridge.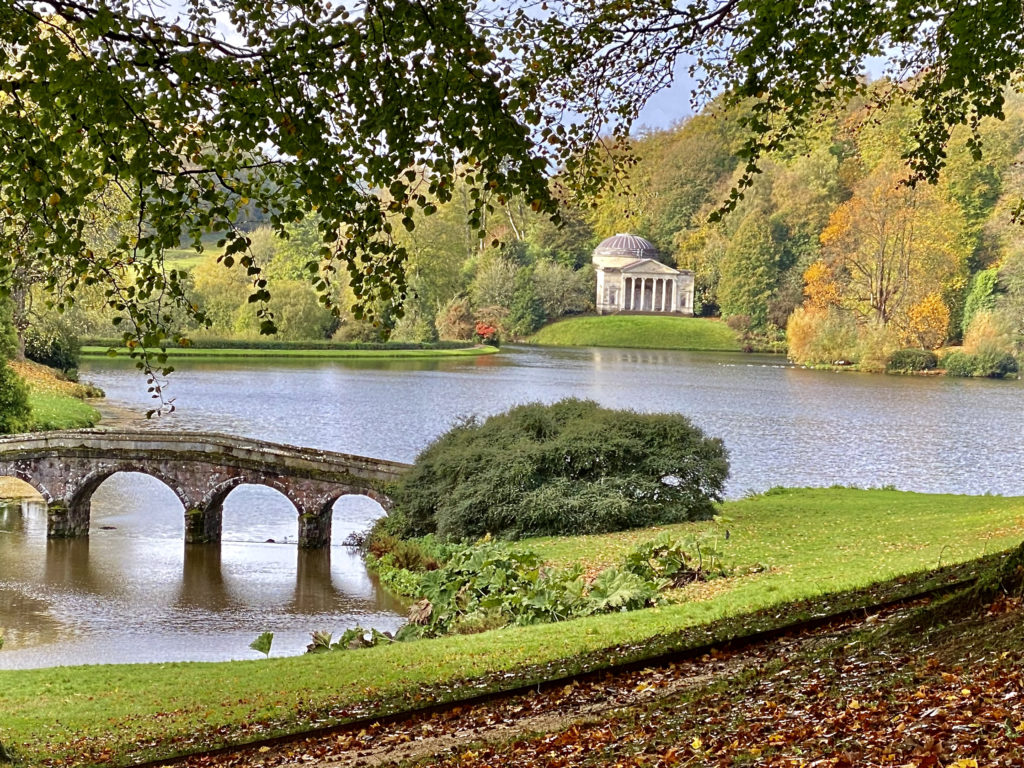 The sense of well-being was immense as I walked on grounds paved with dry leaves of saffron yellow, auburn brown and copper red, pleasantly crunching underfoot.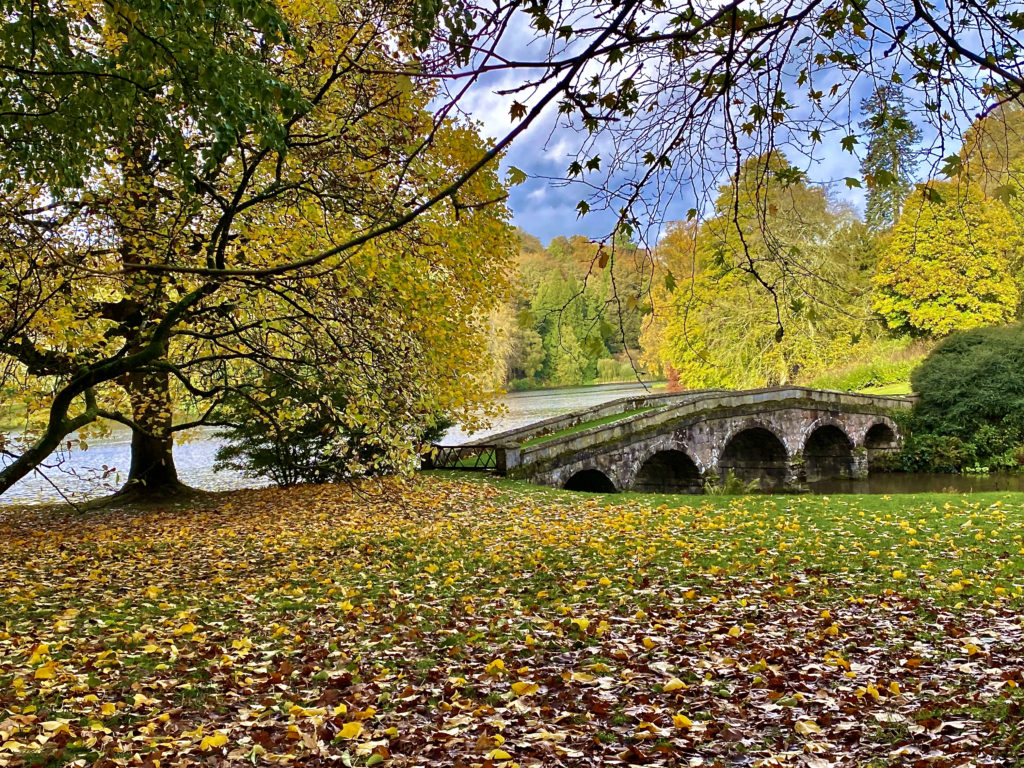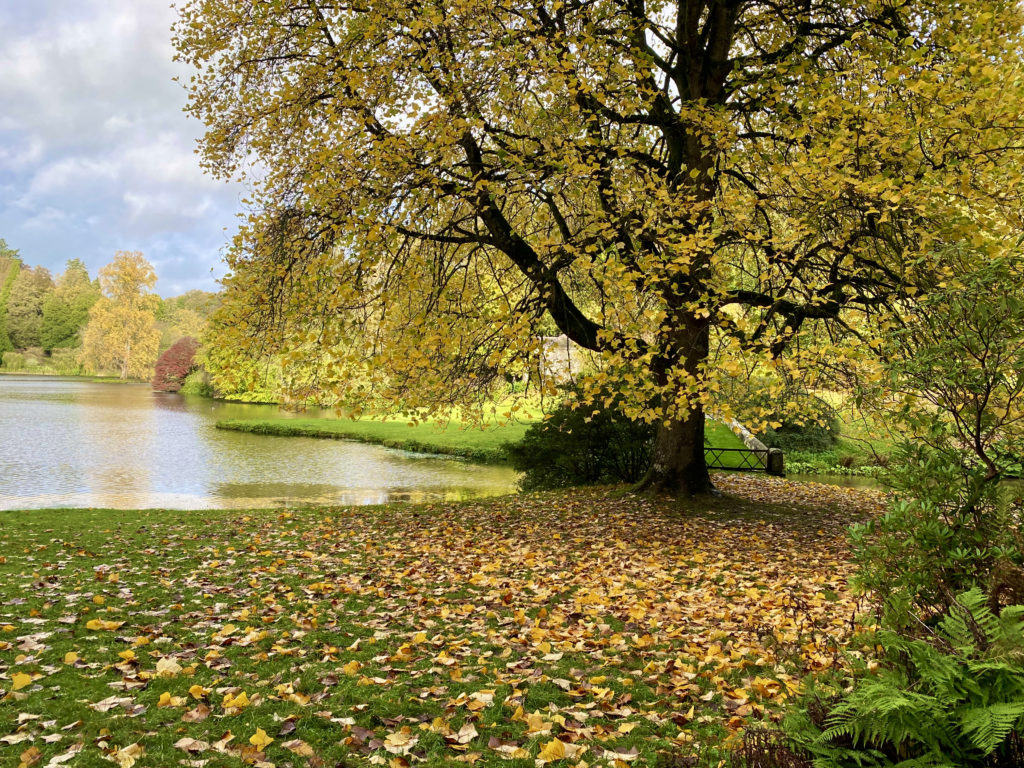 I stood and watched in quiet rapture as leaves fluttered from the trees, danced in the gentle breeze before landing on the golden carpet, all played out under the blue sky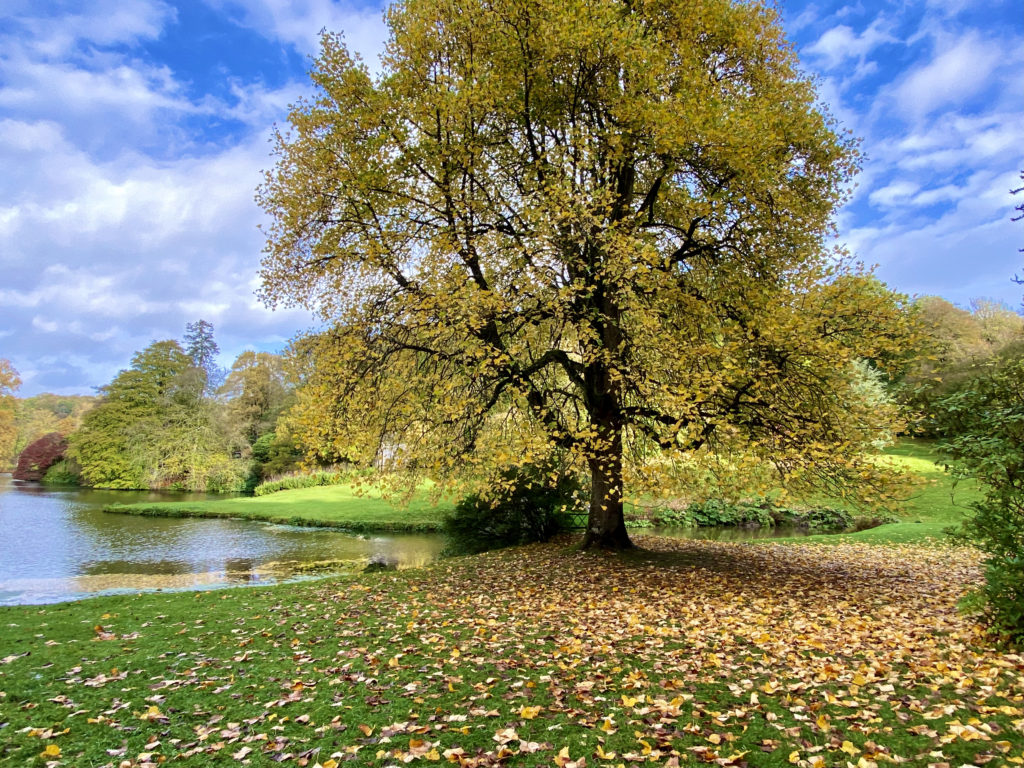 I took my time to enjoy the view and take photos at almost every turn.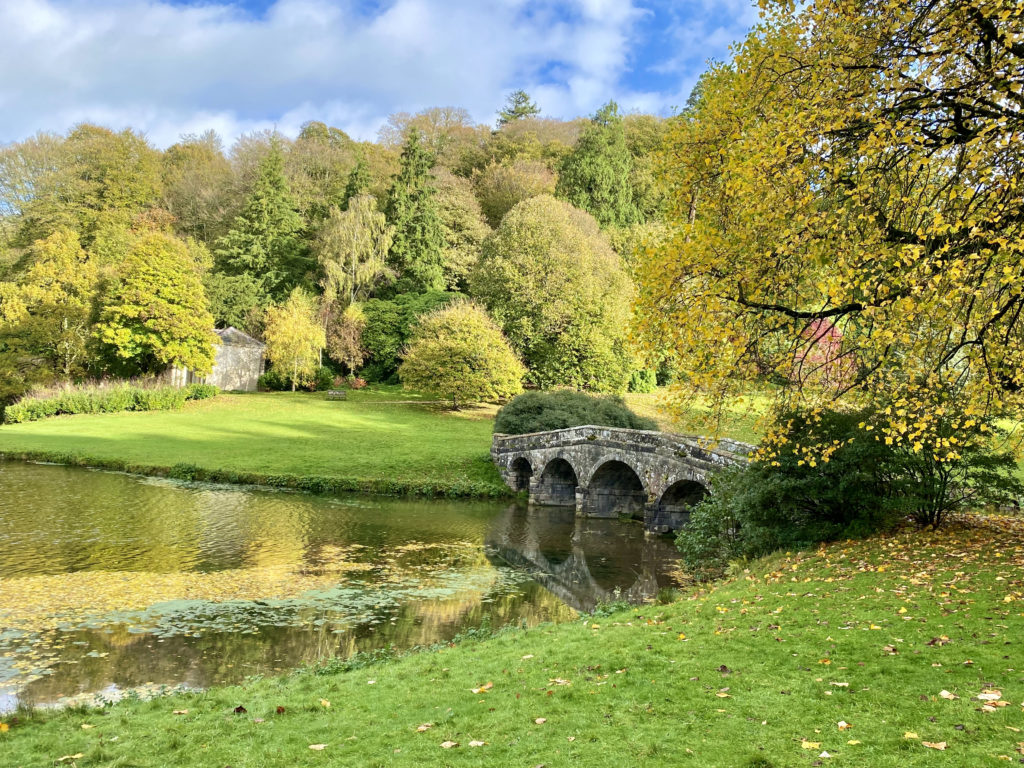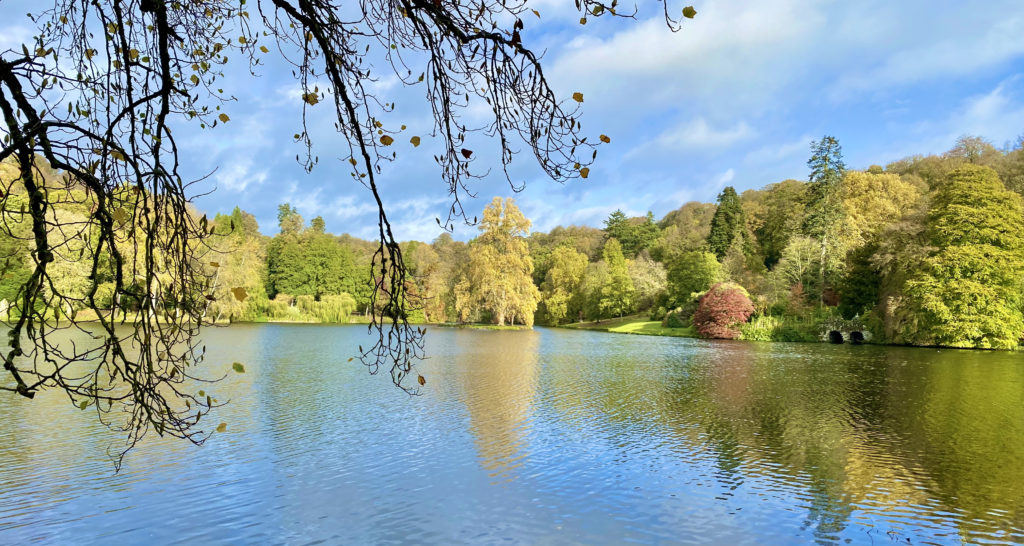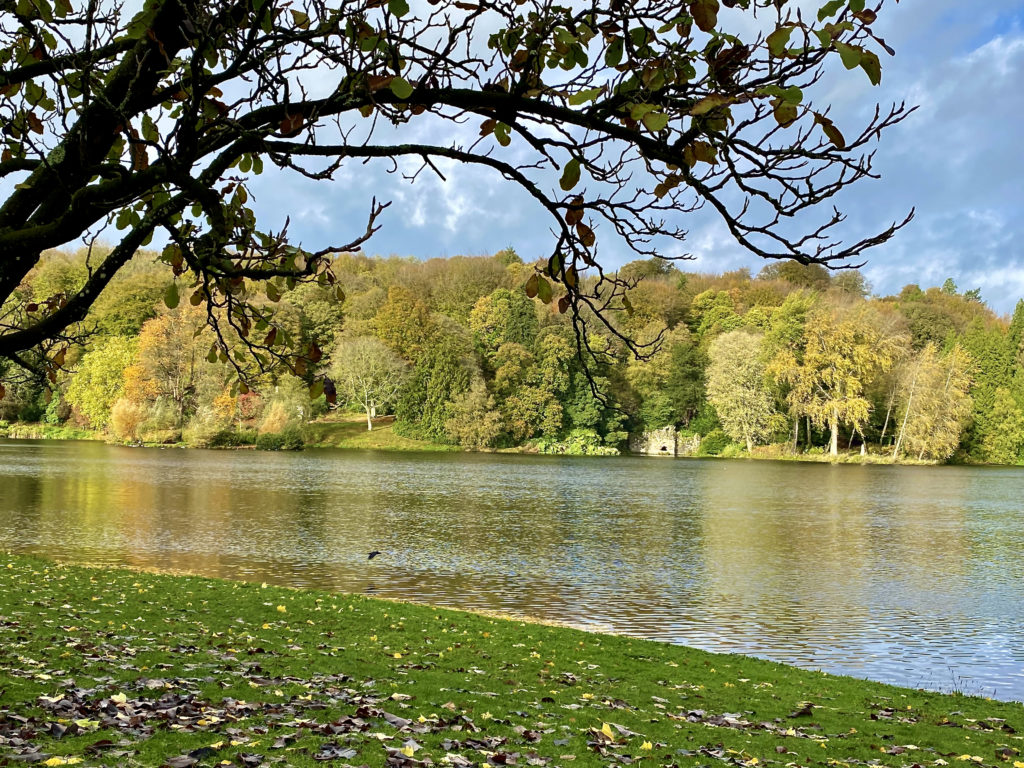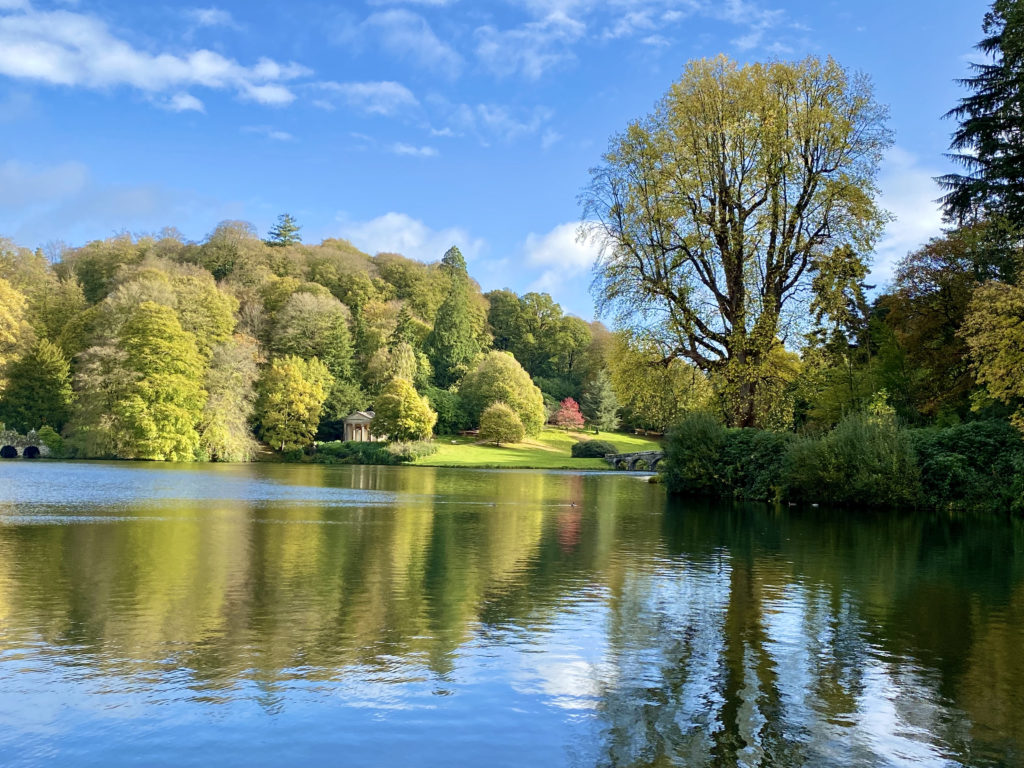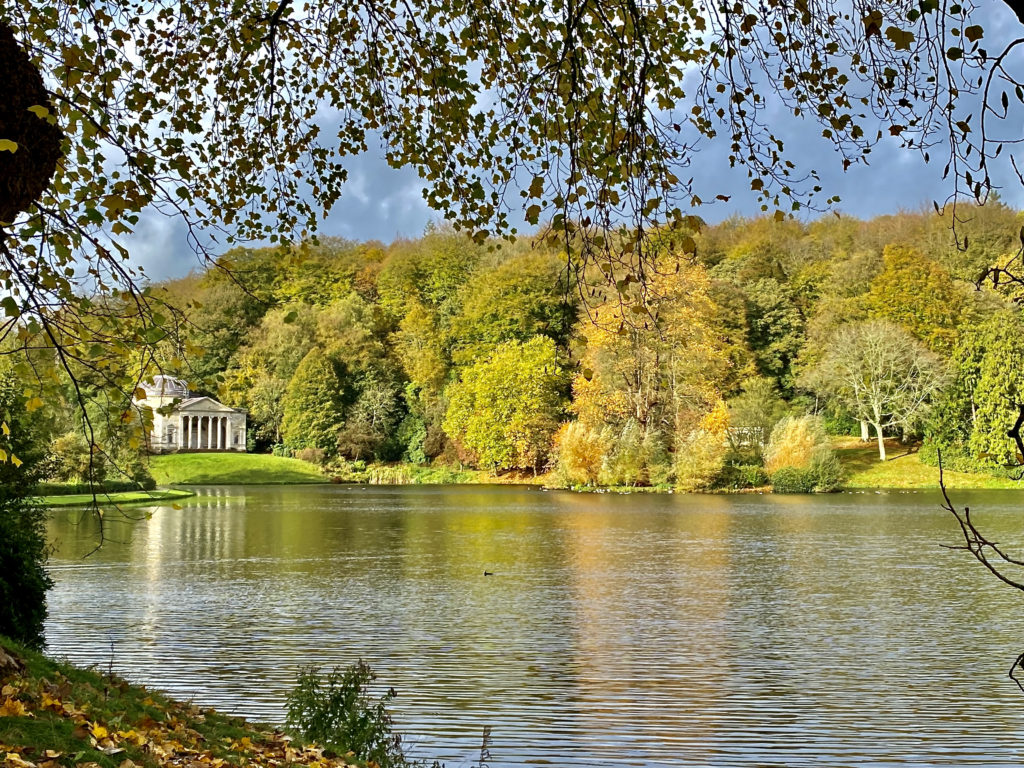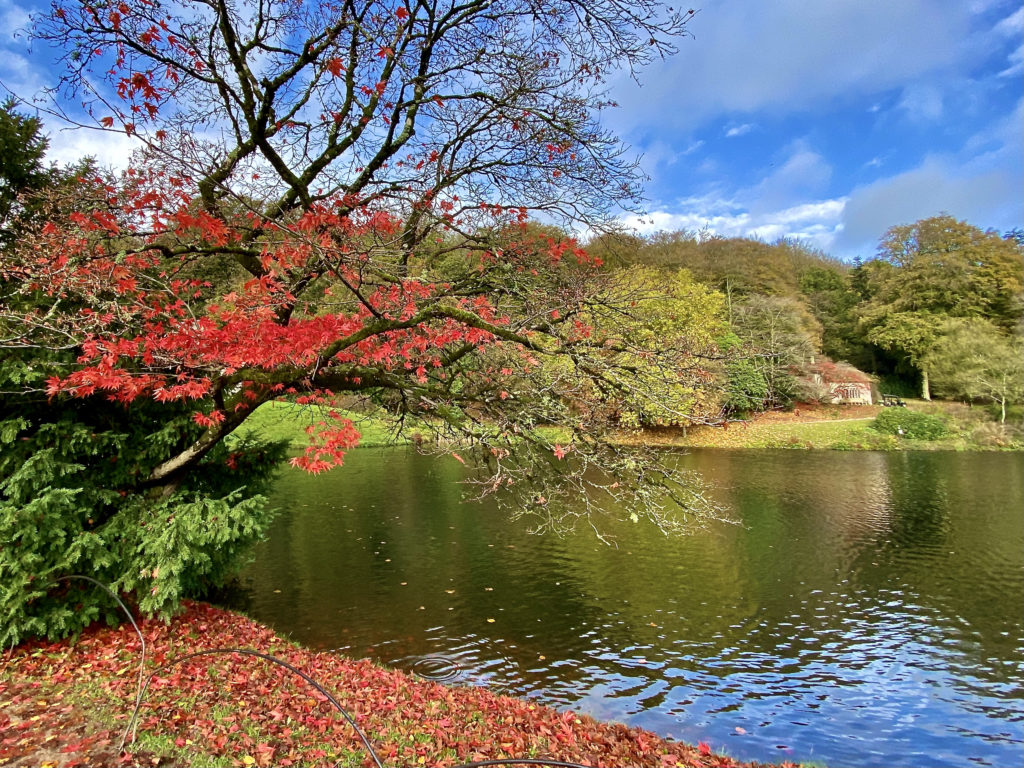 As I stopped to take this photo on the bridge on my way to The Palladian House the sun was still shining and the sky still blue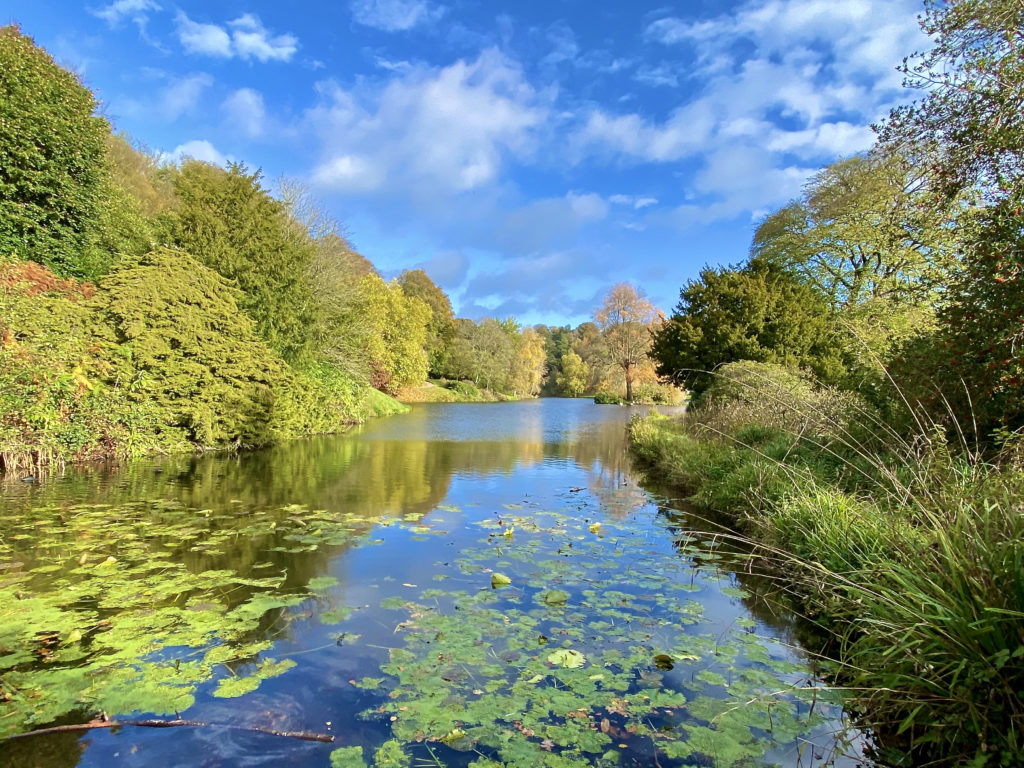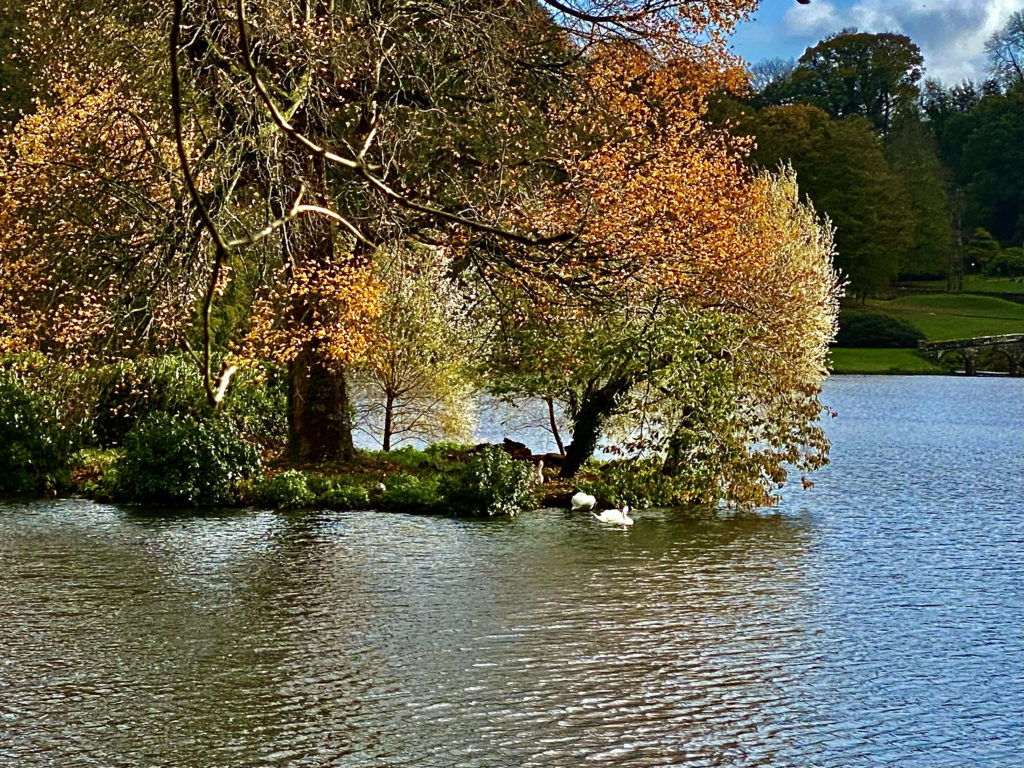 Then the sky darkened just after I passed The Palladian House and I could feel a few spots of rain but it did not deter me from stopping to take photos….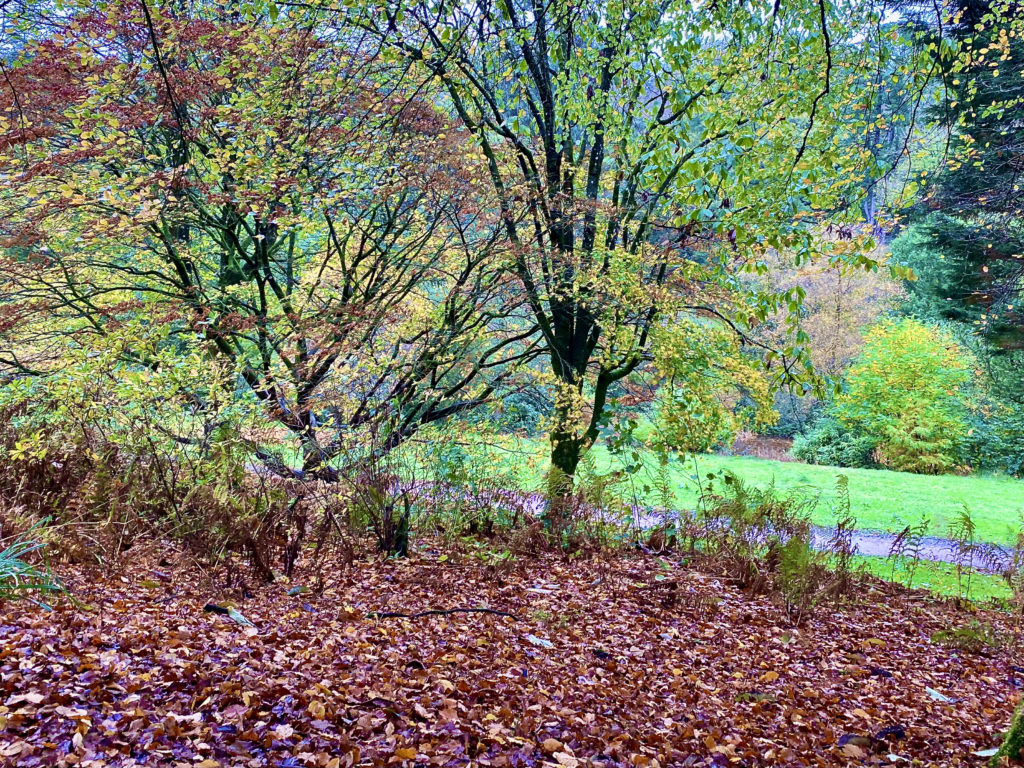 …. not at first! Then the drizzles turned into steady rain!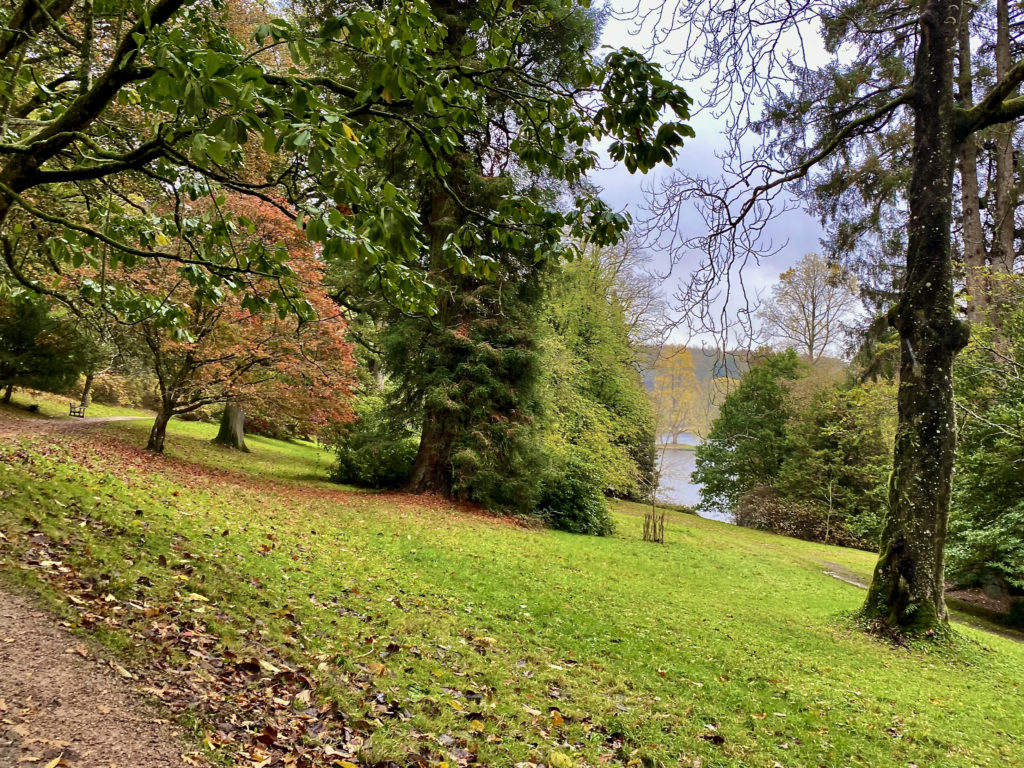 From ambling along at the beginning, I made a dash for the restaurant like a film being fast-forwarded!
We finished the circular walk in record time of just over 30 minutes and rewarded ourselves with a well-earned cream tea at the restaurant to the pitter-patter sound of the rain trickling down!