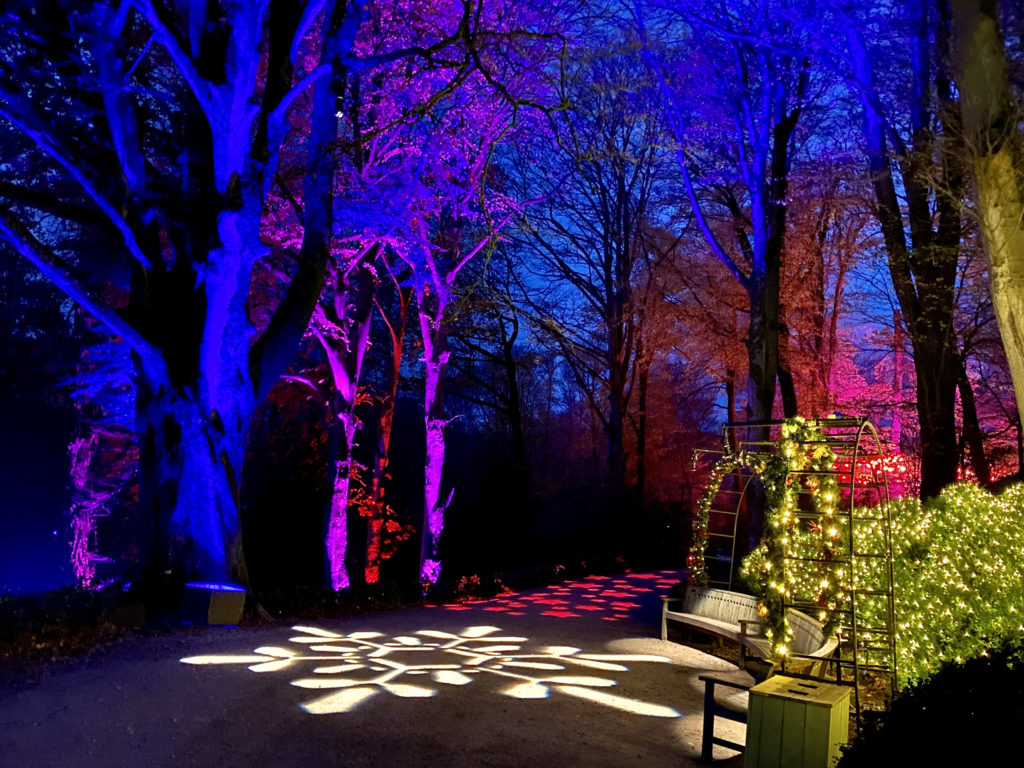 I didn't know about the light show at Stourhead last year until after Christmas. This year I looked out for the event and managed to get tickets for the opening session (16.30) on the opening day (25 November).
The 2022 light show is different from that of the last year, but no less spectacular for it. The clever use candles and projected images on the trees and the path illuminating the trail is really effective. It's an energy-efficient way of preserving the magic of a lightshow.
It was supposed to be a dry evening but my partner and I came prepared, so the drizzles that started partway through our walk didn't dampen our pleasure at all. In fact we enjoyed the spectacle more this year. Starting the walk at 16.30 means that the fading daylight added to the effects of the light and it was not so crowded that we could enjoy the ambience and I could charge round taking photos to my heart's content!
The illuminated trail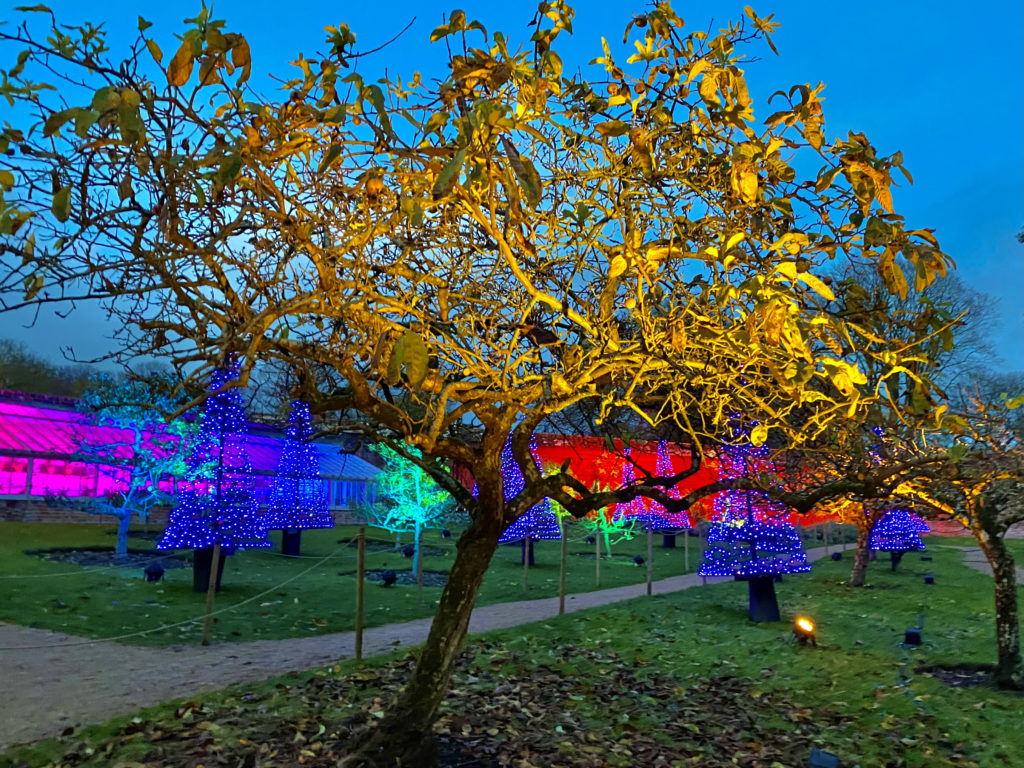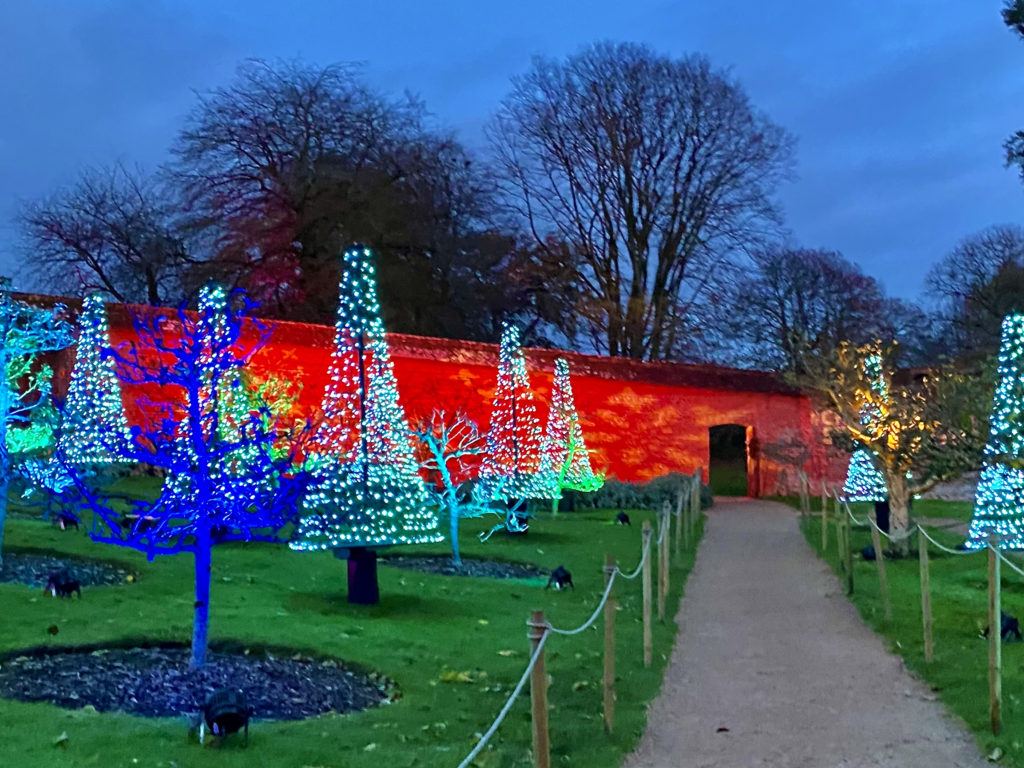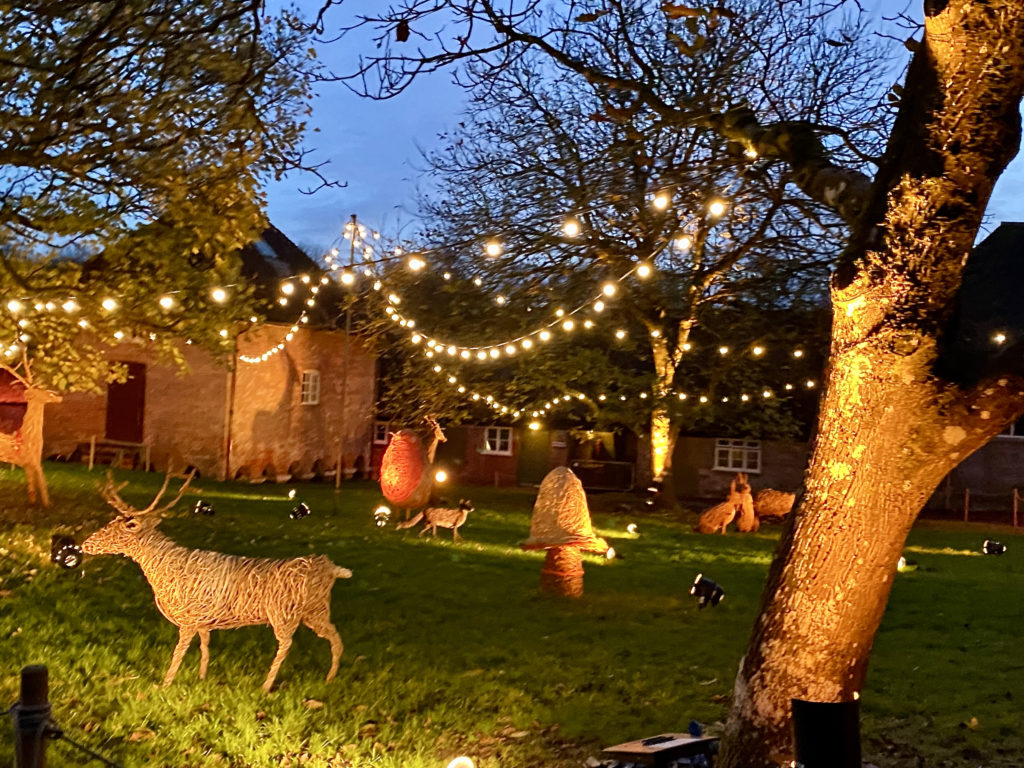 The clever use of projected images on the trees….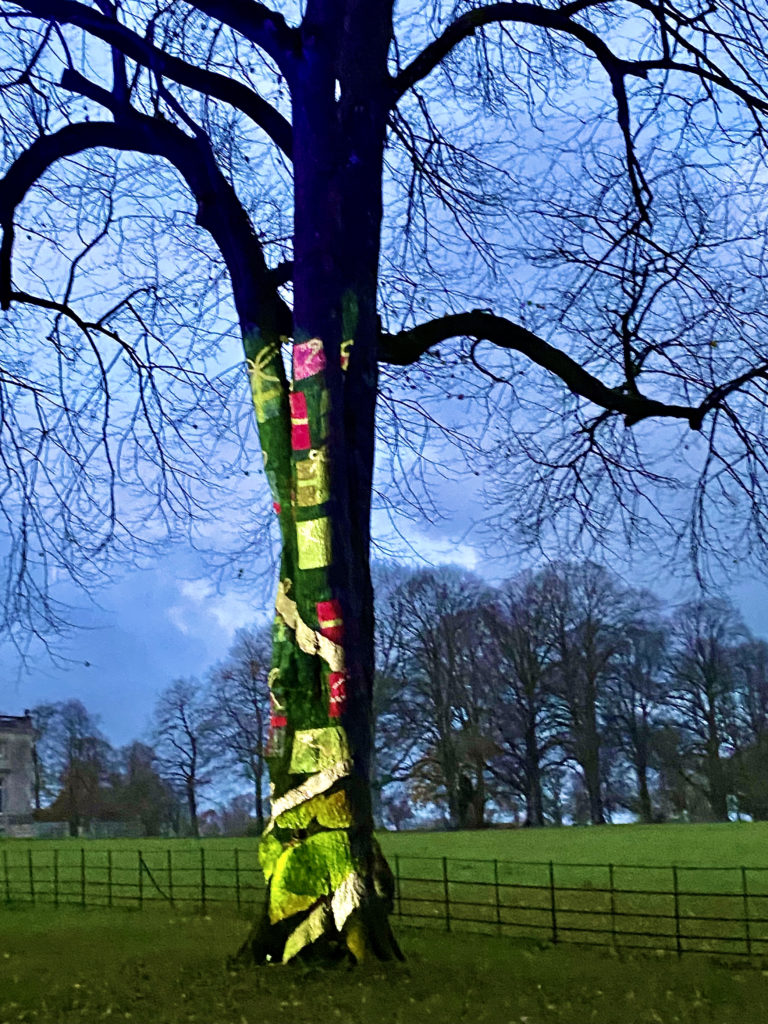 …the effective use of candles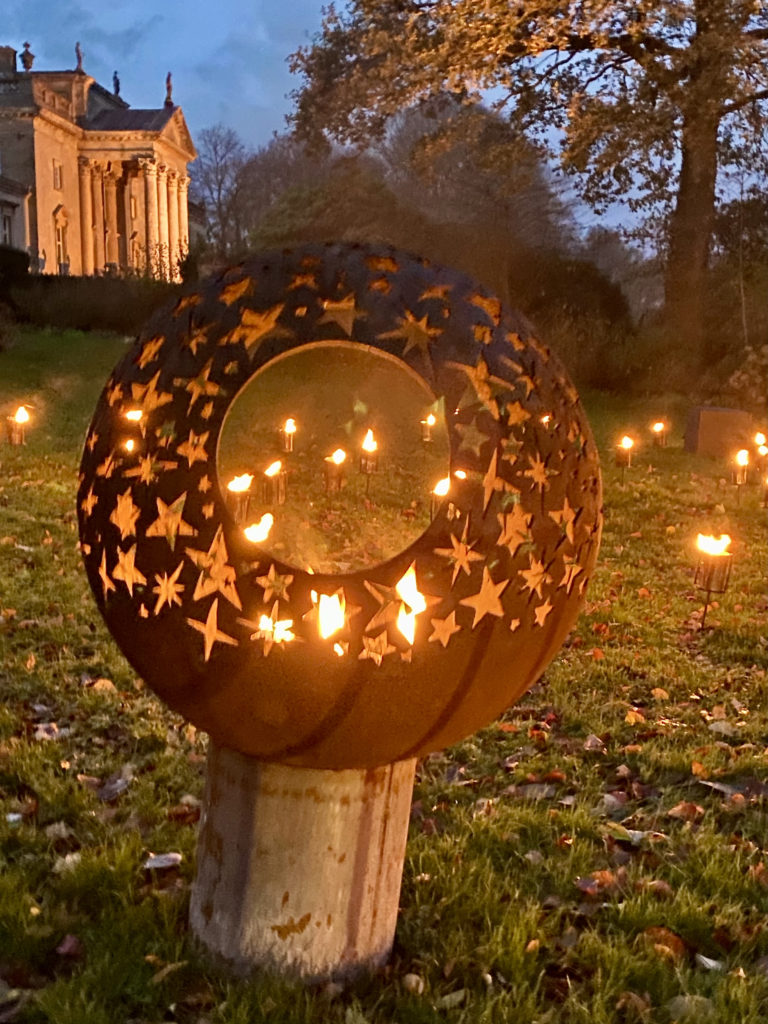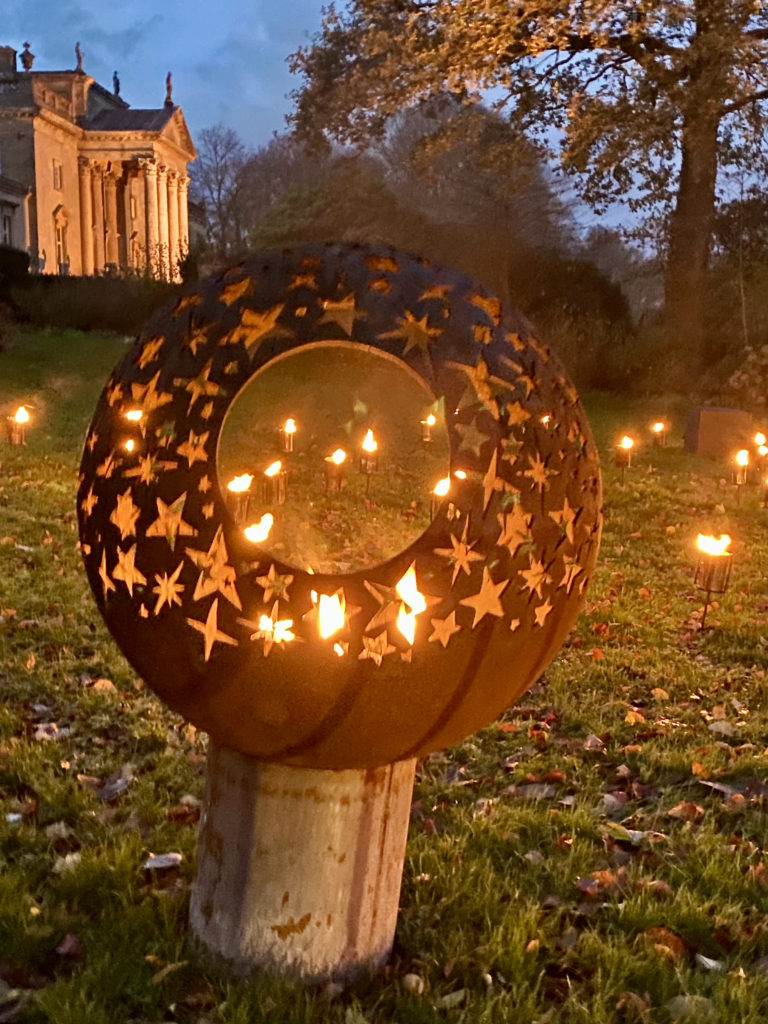 The Sea of Light – the display of lights changing colours is on the ground instead of the lake this year
The Sea of Light leads to the perennial favourite – The Tunnel of Light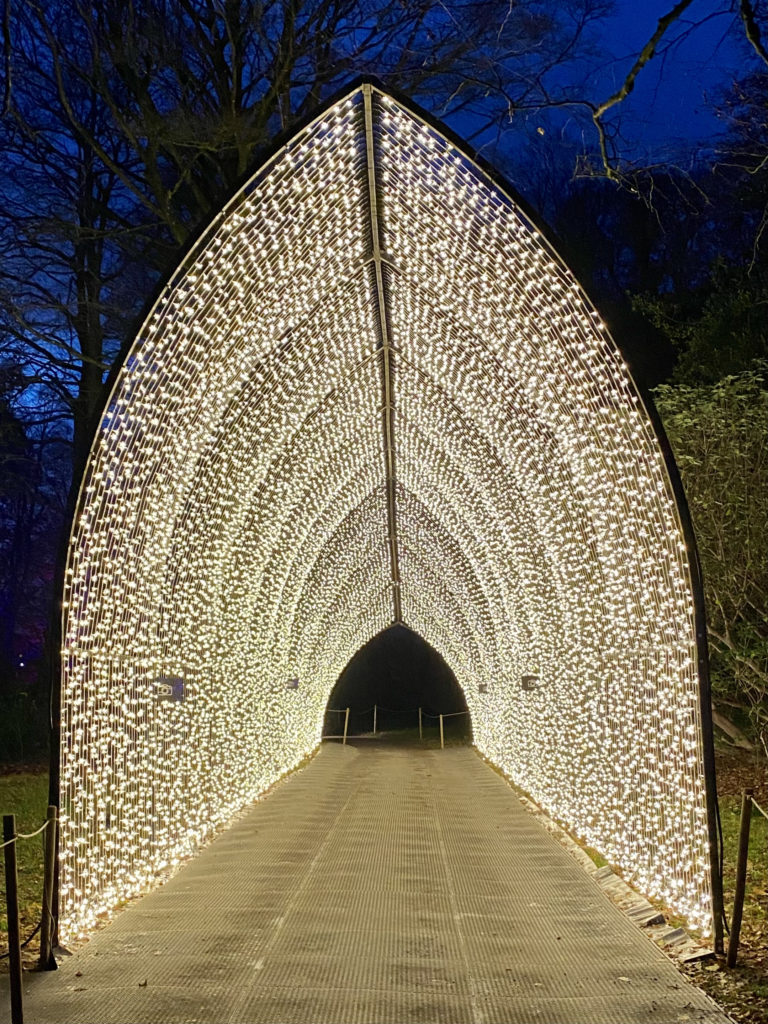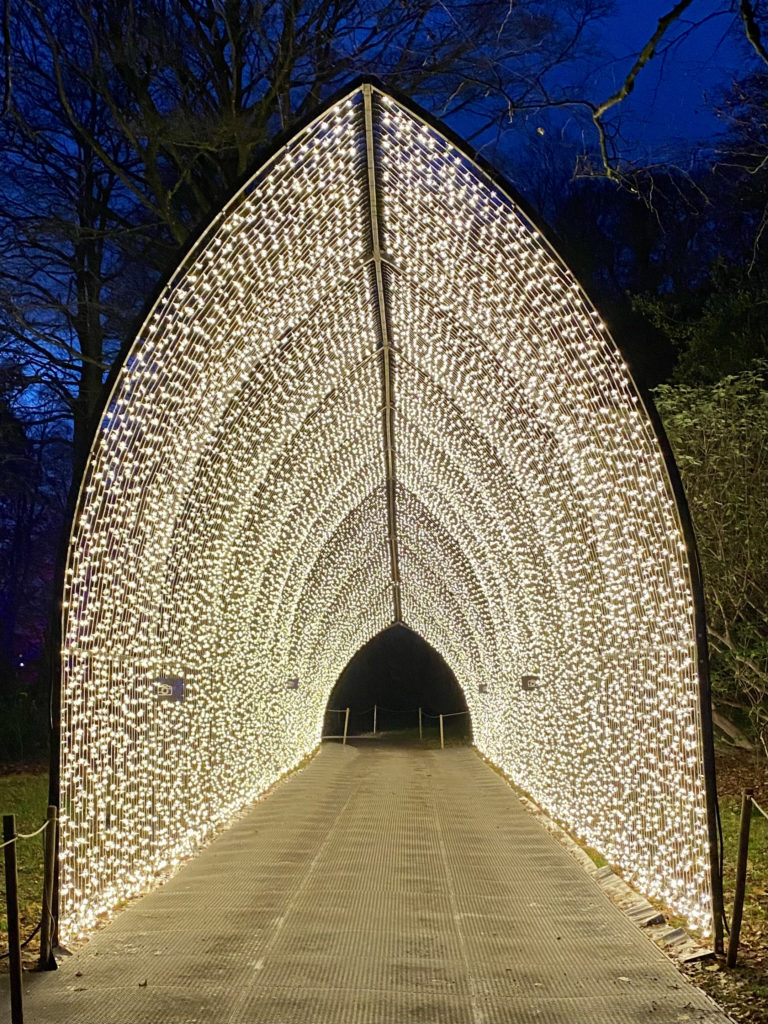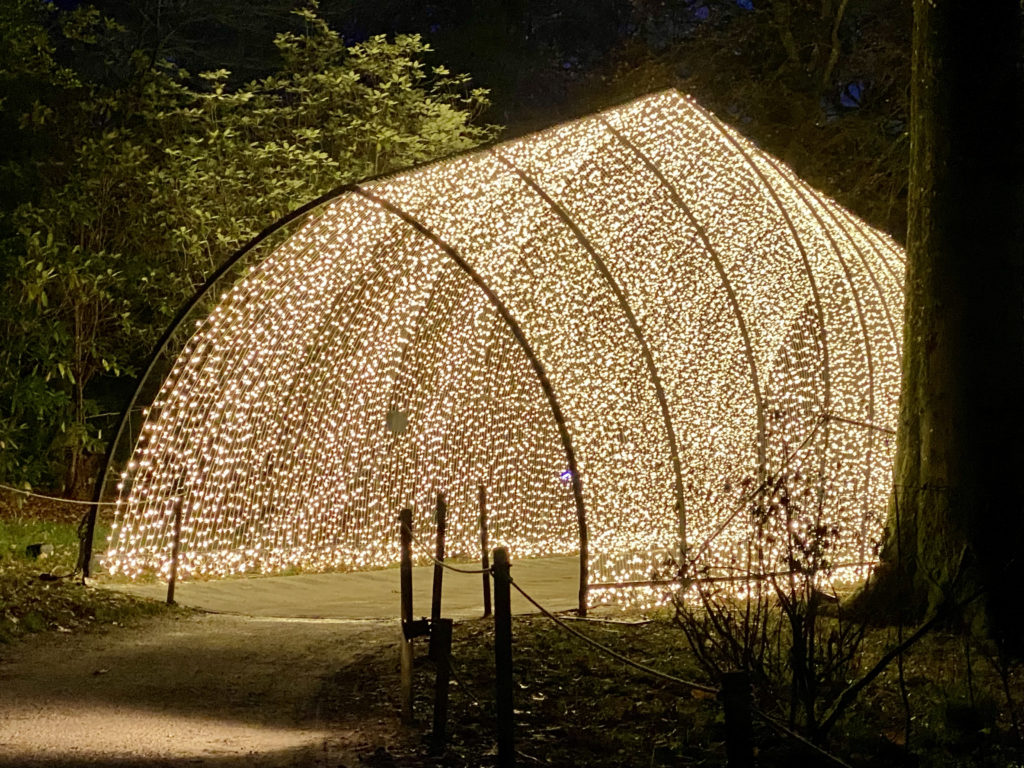 Floraison – my favourite part of the trail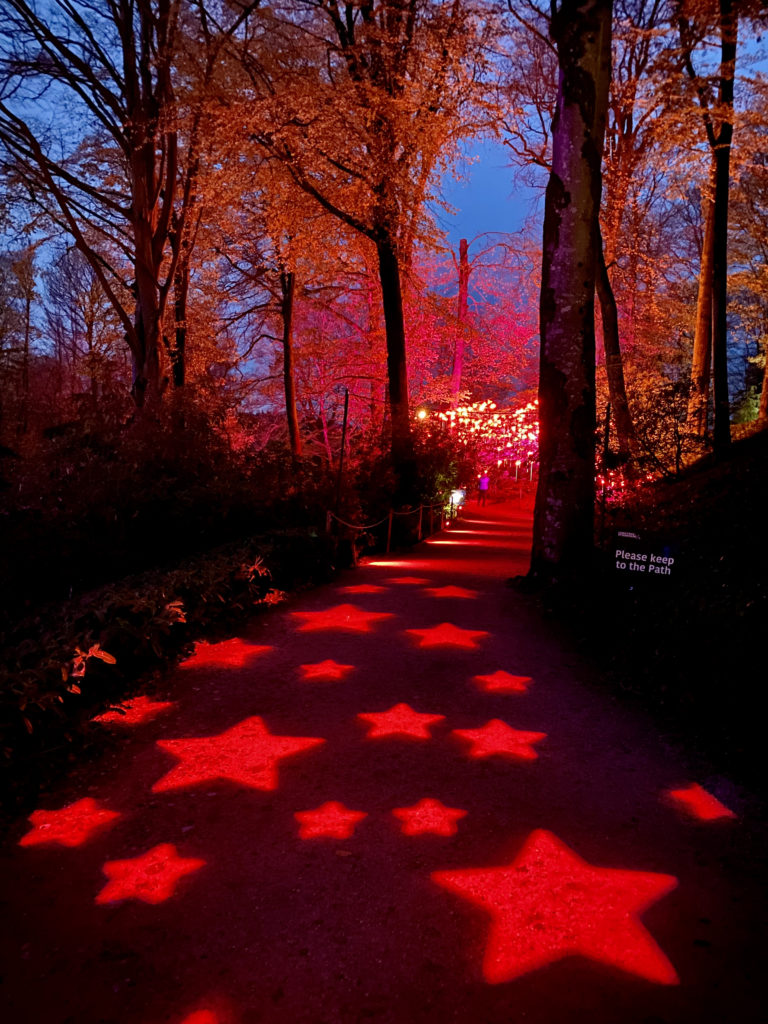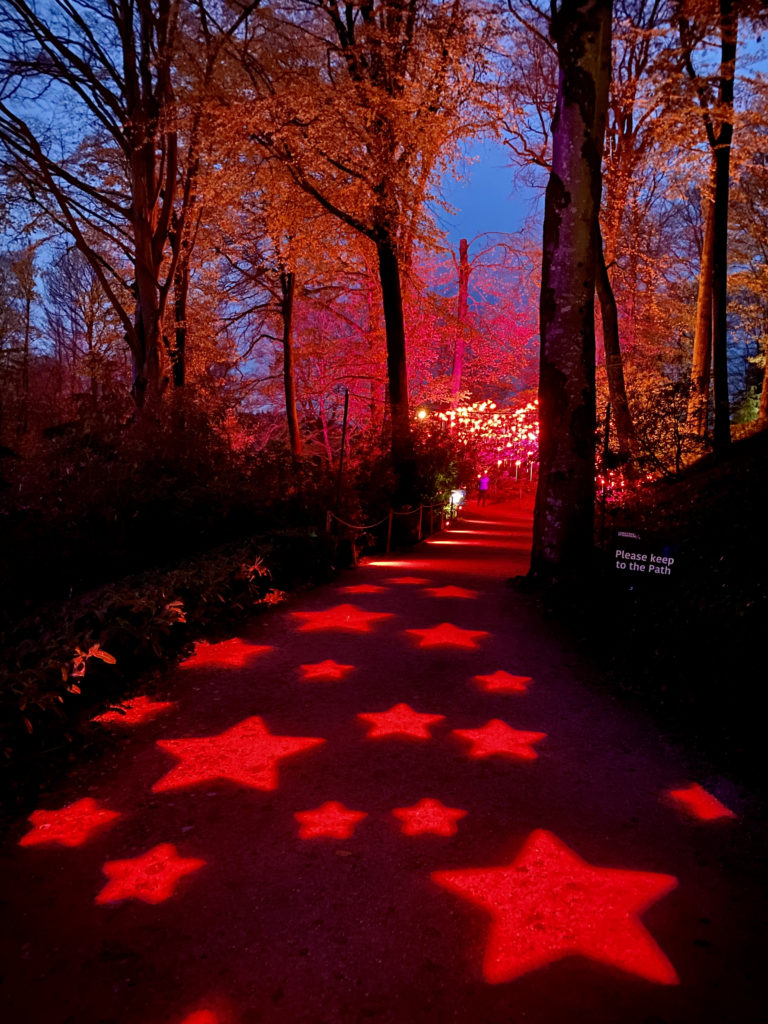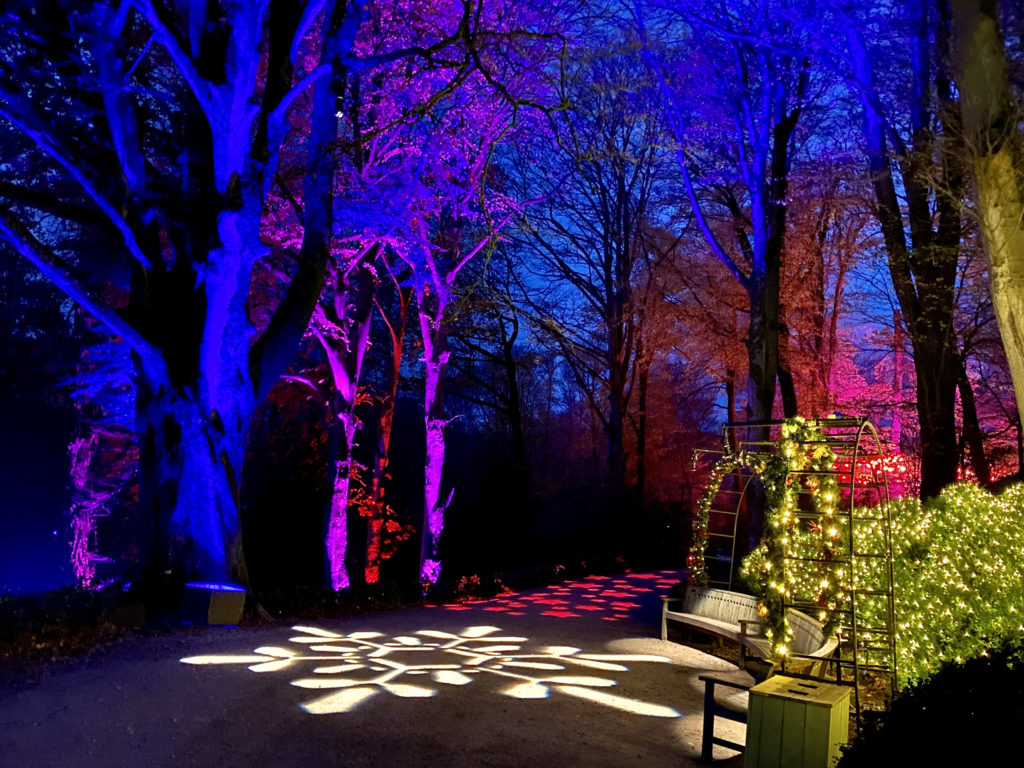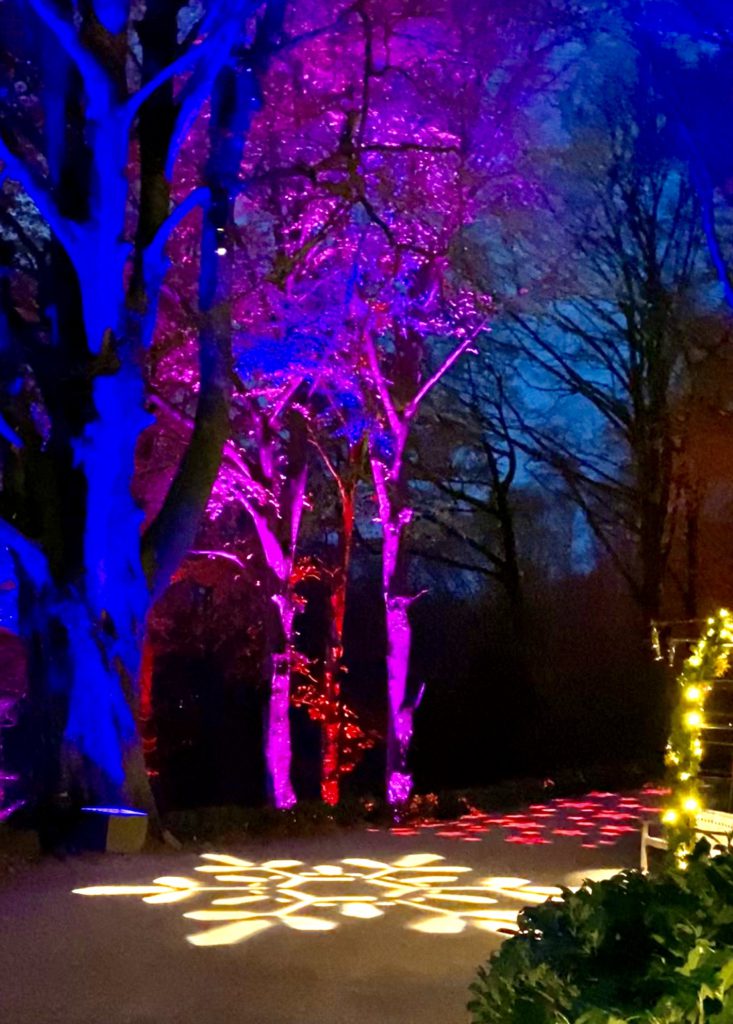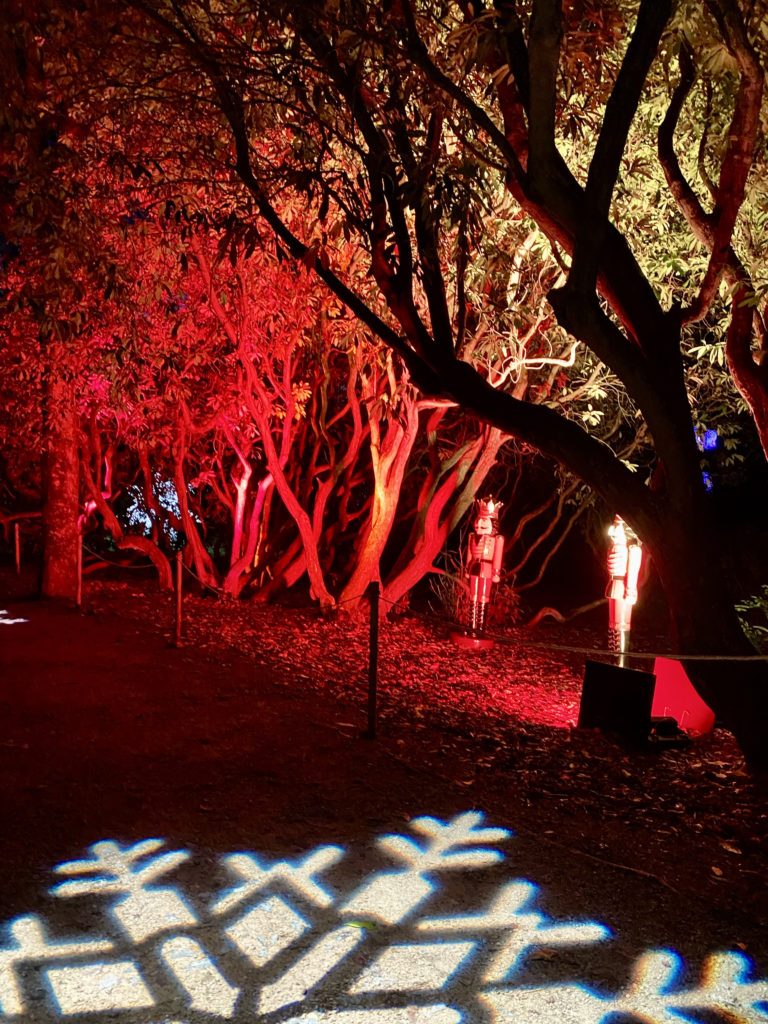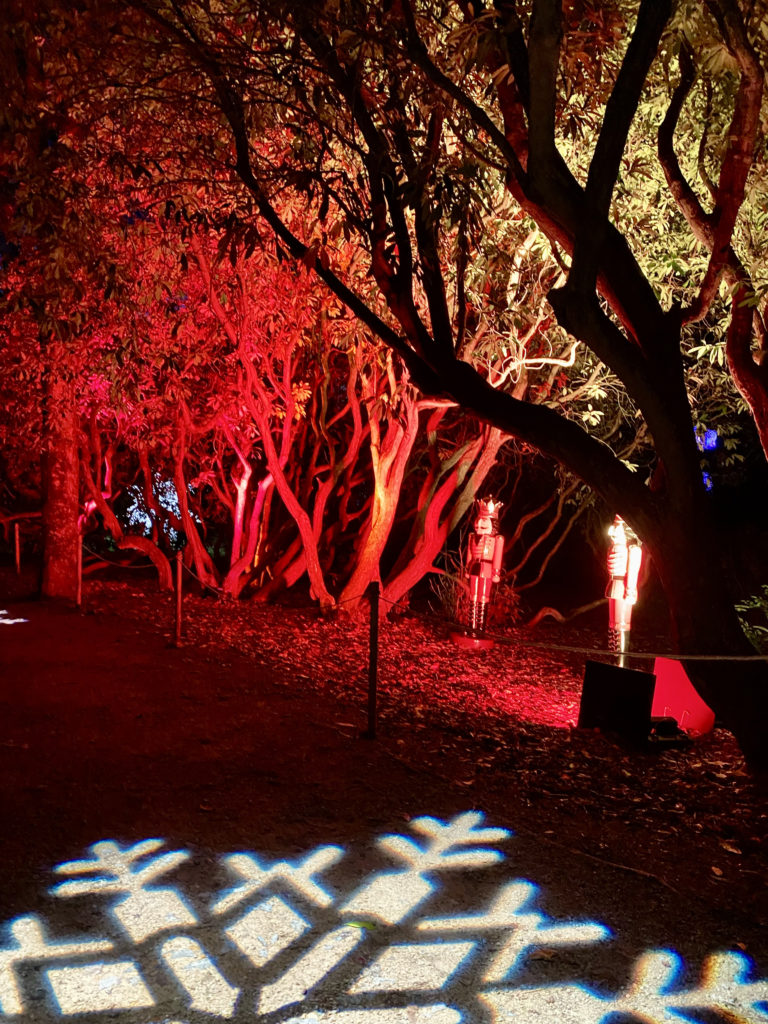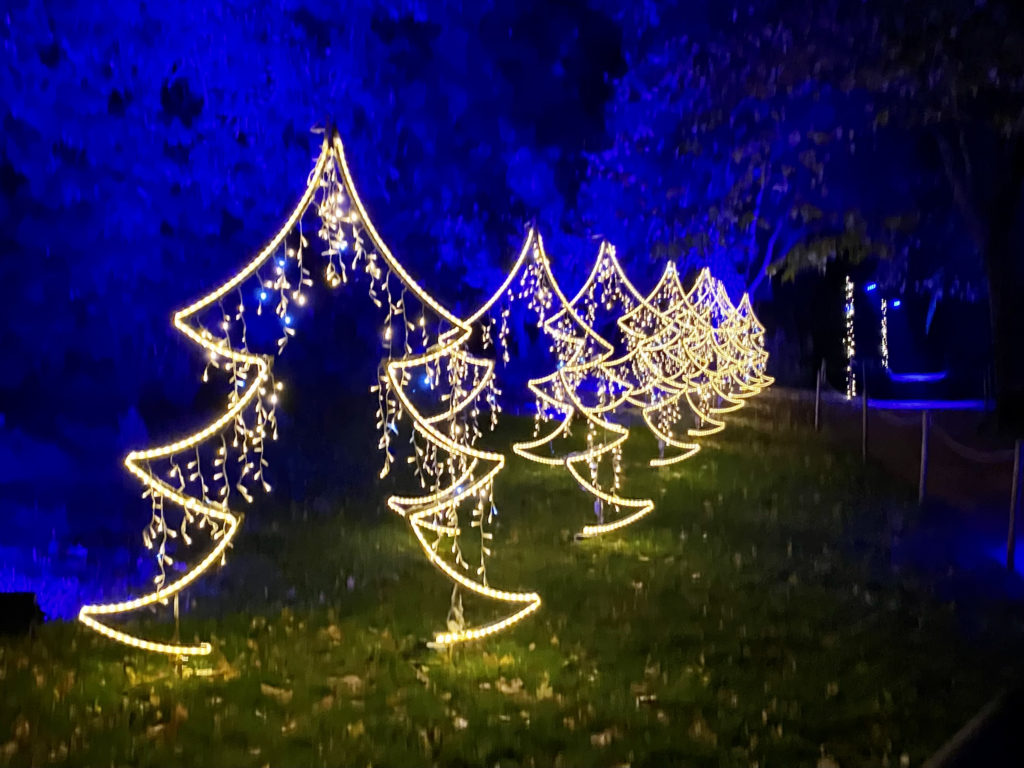 There were more displays on the way back to the car park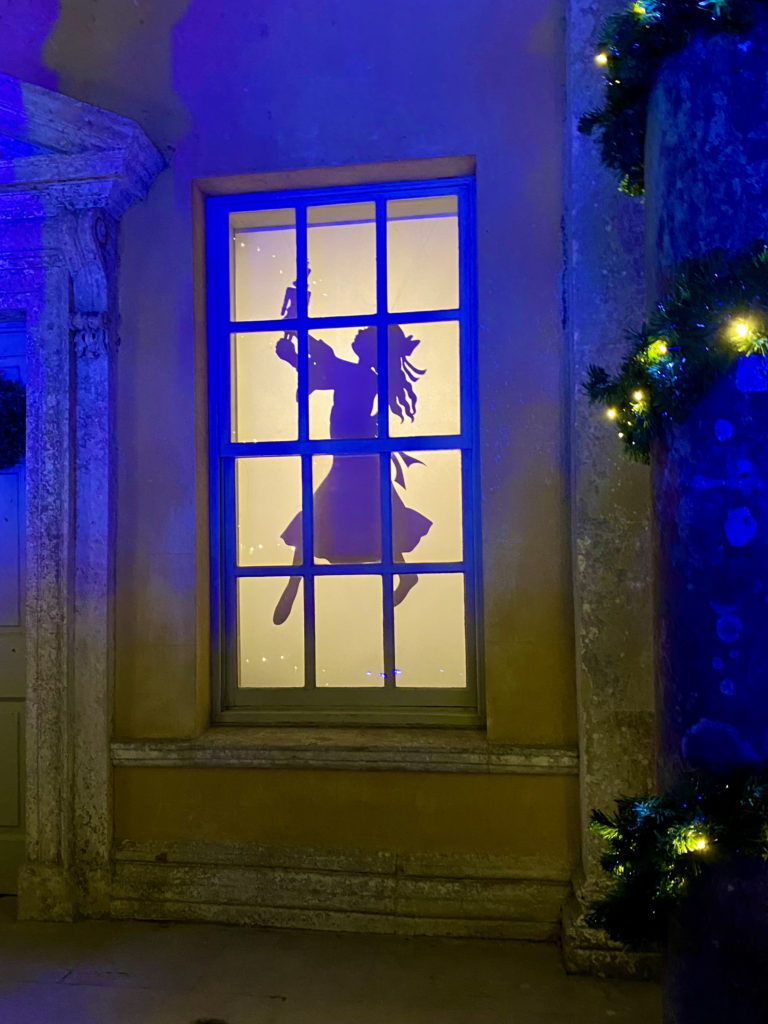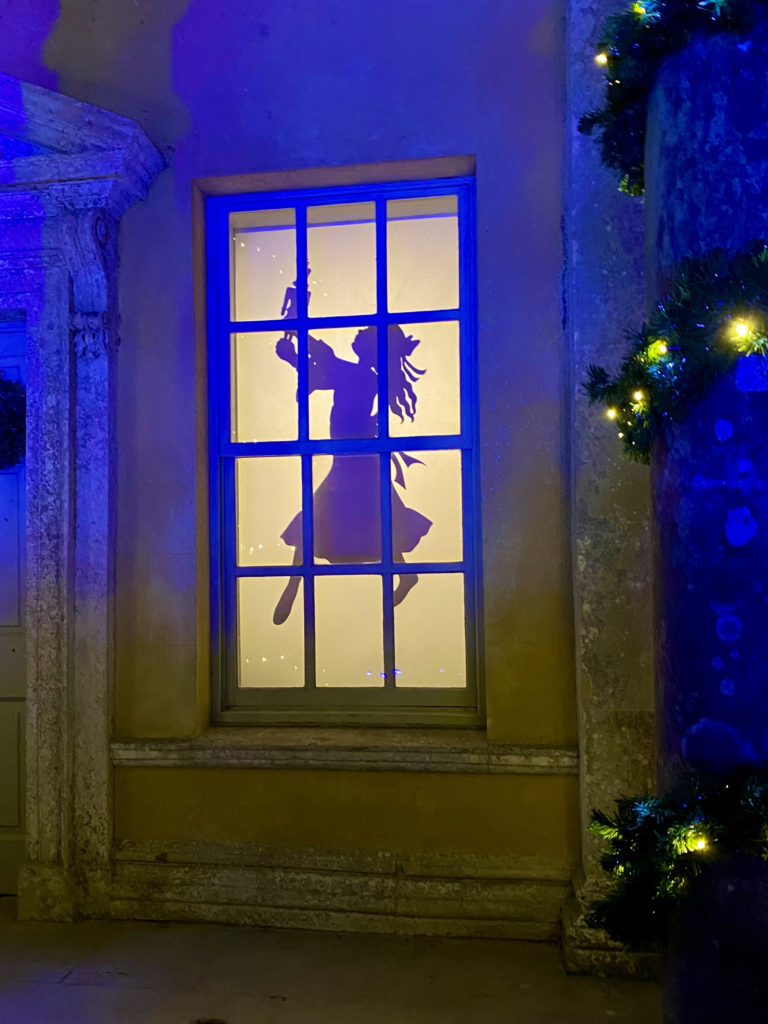 I dressed for the occasion – sudden downpour!