When my partner and I were in Hong Kong in November 2016 my brother-in-law arranged a group trip to visit Kyoto to see the spectacular autumn colours. We flew to Osaka from Hong Kong. Thanks to his diligent research we bought the right passes and train tickets and arrived at our hotel in Kyoto without much trouble. It was just as well because not many people spoke English for us to ask!
Kyoto is full of UNESCO sites. It is just as well that I kept a diary because I would never be able to remember all the names and the tight schedule that we had! On the first day bought a day ticket from the hotel counter and off we went for our meticulously planned full day trip
18/11/16 Friday—First day in Kyoto
Kiyomizu-dera Temple
It's the top destination in Kyoto – and didn't we know it from the crowds! It was a beautiful sunny day with bright blue sky. Despite the crowds I was eager to feast my eyes on the amazing colours!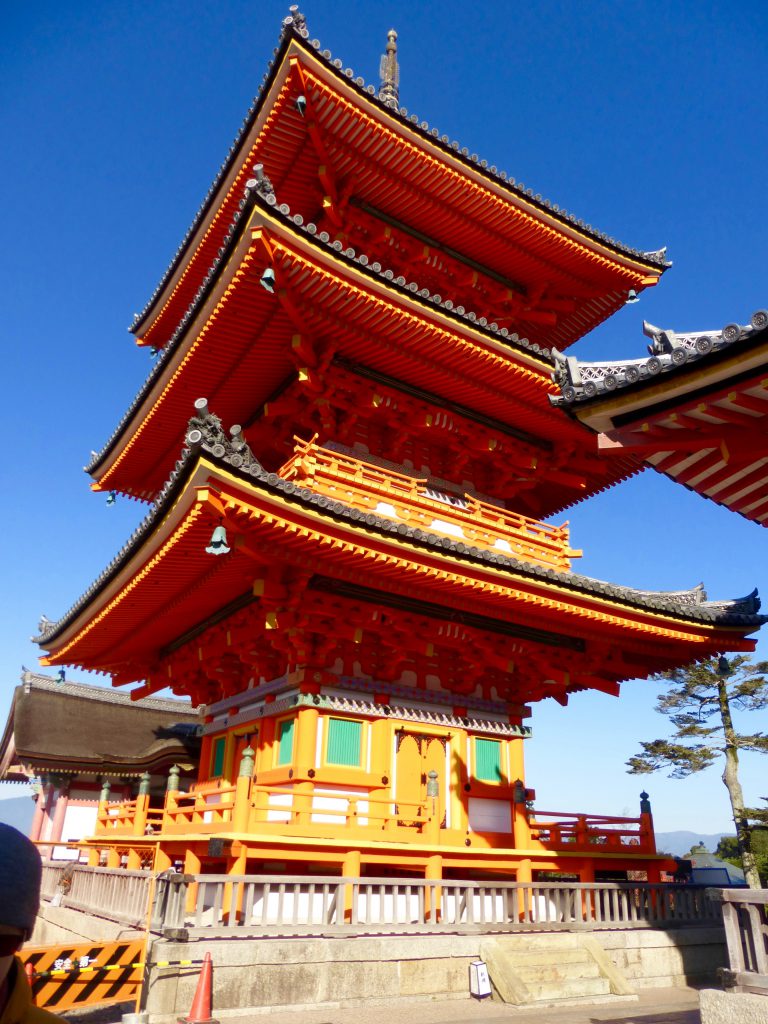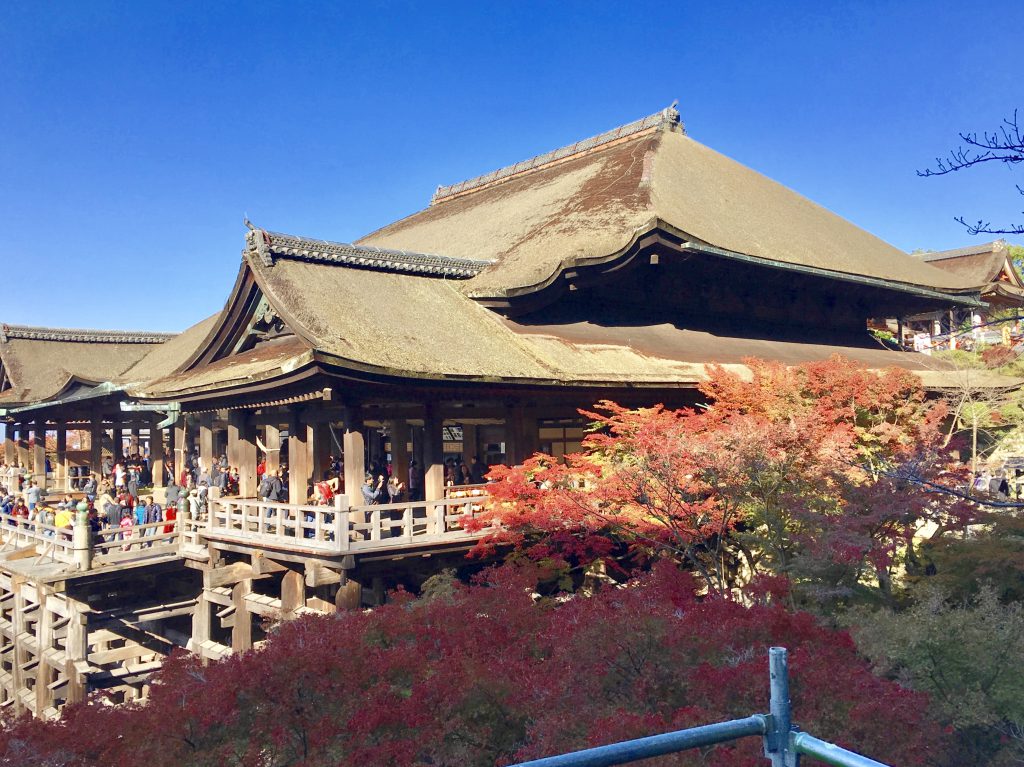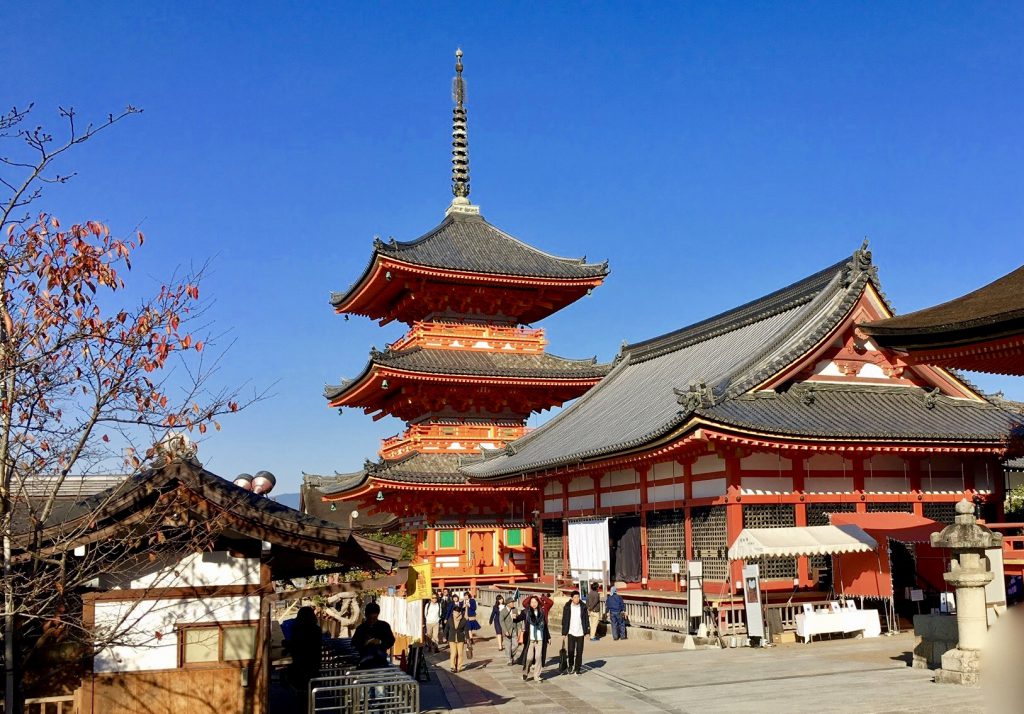 Yasaka Shrine
The shrine was very crowded by mid morning. At least the park was spacious and very colourful.
Ginkakuji Temple
This was a much smaller temple. With visitors packed around the temple there were plenty of opportunities to admire the spectacular colours outside. After all that's the main reason for coming to Kyoto
Shinnyodo Temple.
This turned out to be the real star of the show! It was free to get in so there were fewer people there. The colours were easily the best of the day. Although by this time dusk was setting in, the late afternoon sunlight made the colours more dramatic!
Eikando night tour
It was the last on the agenda for the day. It was open at 17.30. When we arrived around 18.00 there was still a long queue to get in.
The place was rather small and will a lot of people around it was difficult to enjoy the colours, let alone take photos.
19/11/16 Saturday—Second day in Kyoto
Shimogamo-jinja Shrine
Frankly by this time I was getting temple-weary with all shrines and temples beginning to look alike. Luckily we were nice and early and the place was free to get in. By the time we left the crowds were thronging towards it!
Tofukuji Temple
It might be another temple but the colours were really beautiful.
Fushimi Inari Shrine with its famous long arches
20/11/16 Sunday—Kameyama Park
By now everyone was saying "no more temples or shrines"!! After breakfast we took the train to Kameyama Park with the well-known Arashiyama River and bridge. With clouds and mountains in the background the scenery was very poetic! There were relatively few people when we got there. We walked up to the viewing deck. By the time we got down the place was again very crowded.
On Arashiyama River and from the viewing deck
Finally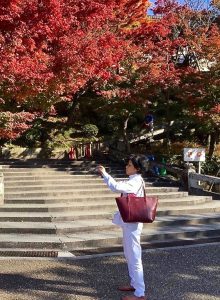 Got the fridge magnet 😁