Guizhou is in southwest China, a flight of just under 2 hours from Hong Kong. In December 2015 when my partner and I were in Hong Kong we joined a local guided tour to Guizhou for a few days.
According to our guide it's the second poorest province in China. This was borne out by the austere accommodations and simple but spicy food . However it's rich in beautiful scenery, natural landscape and cultural diversity.
It's very mountainous and was relatively unspoiled by mass tourism when I visited. There's a good mix of minority groups in the province so organised "cultural evenings" were as inevitable as sellers of tourist wares in traditional costumes.
In my experience Guizhou is not for individual travellers except for those who are adventurous, fluent in putonghua and understand written simplified Chinese.
Few locals speak English or other languages apart from their own.
When small tour groups with English-speaking guides are more readily available Guizhou is well worth a visit.

Guiyang is the capital of Guizhou with many scenic spots of its own
Jianyun Tower (甲秀樓) – an elegant traditional building, an ancient gathering place for scholars. What a pity it's surrounded by uninspiring and incongruous high-rise blocks.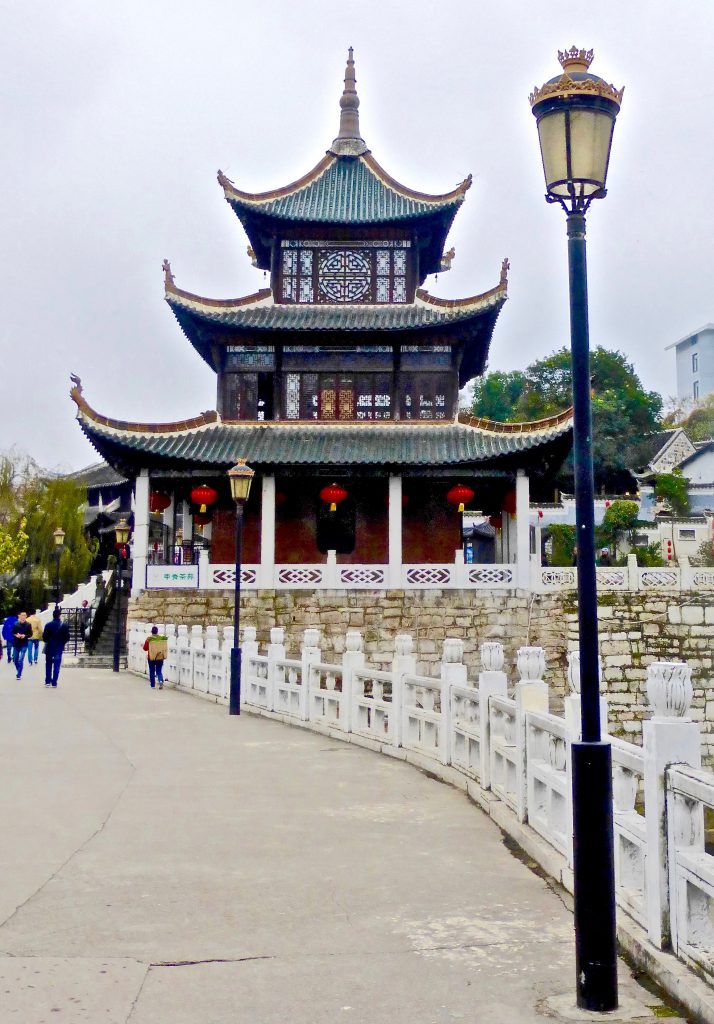 Huaxi Wetland Park (花溪濕地公園)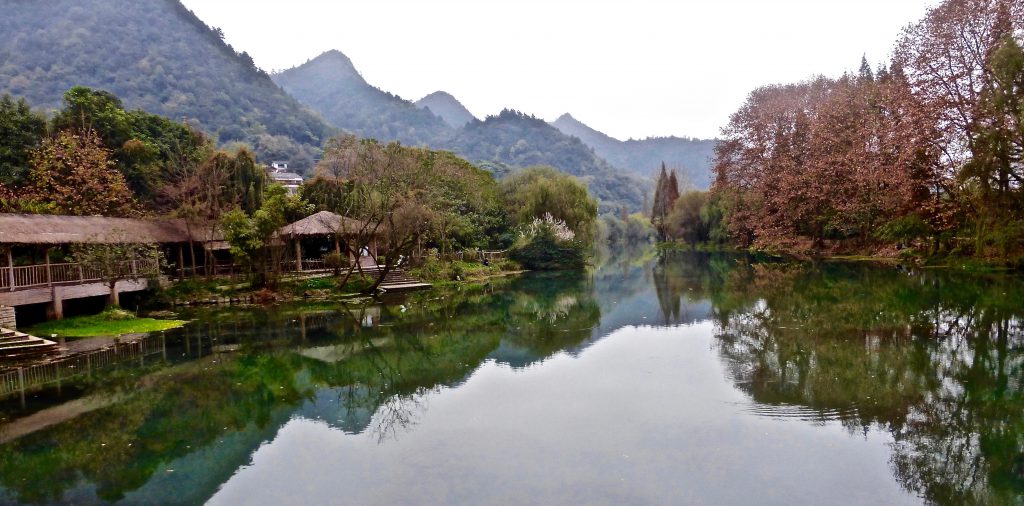 Qingyan Ancient Town (青岩古鎮)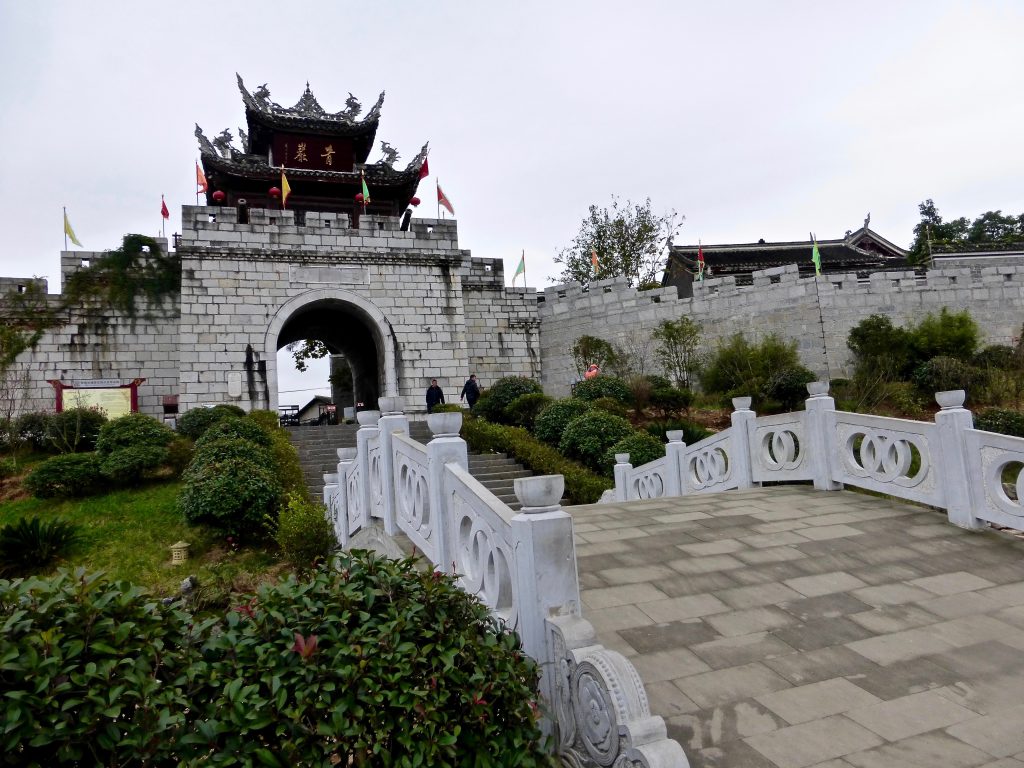 Tianxingqiao Scenic Area (天星橋風景區) Anshun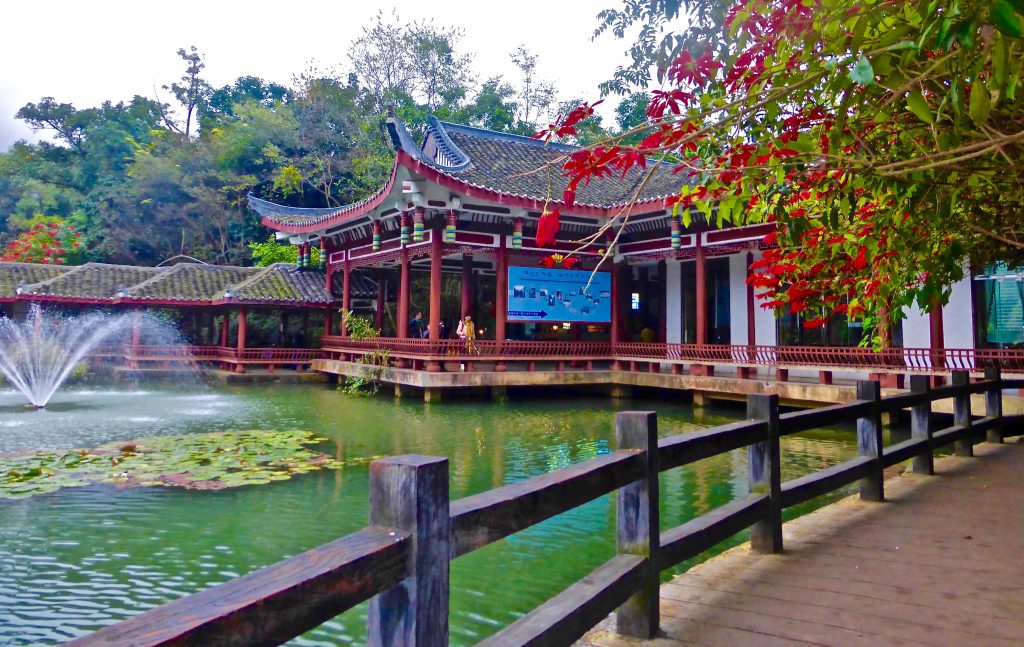 Silver Pendant Lake Fall (銀鏈墜湖瀑布)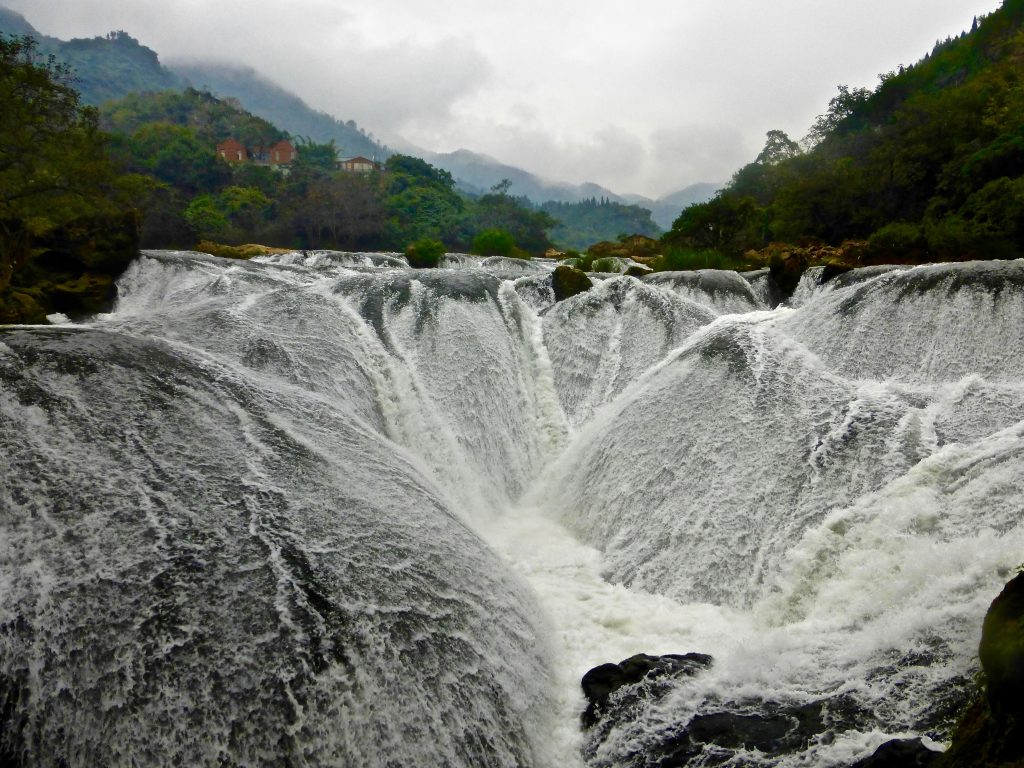 Huangguoshu Waterfall (黃果樹大瀑布)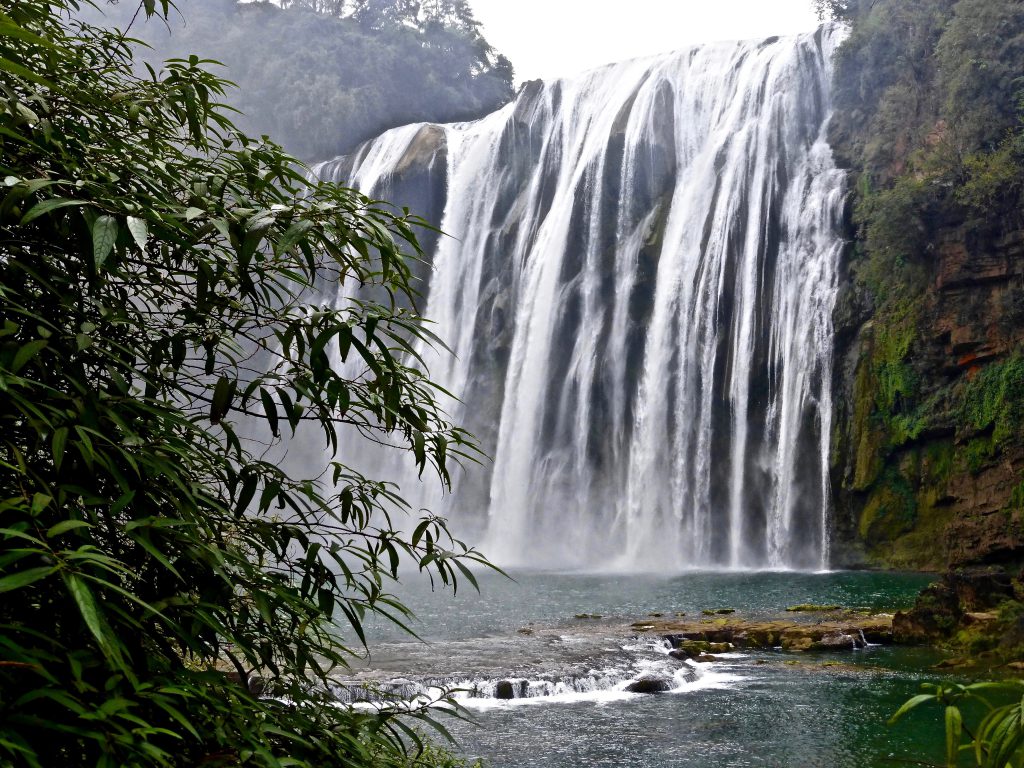 Steep Pond Waterfall (陡坡塘瀑布) – the widest of the Huangguoshu Falls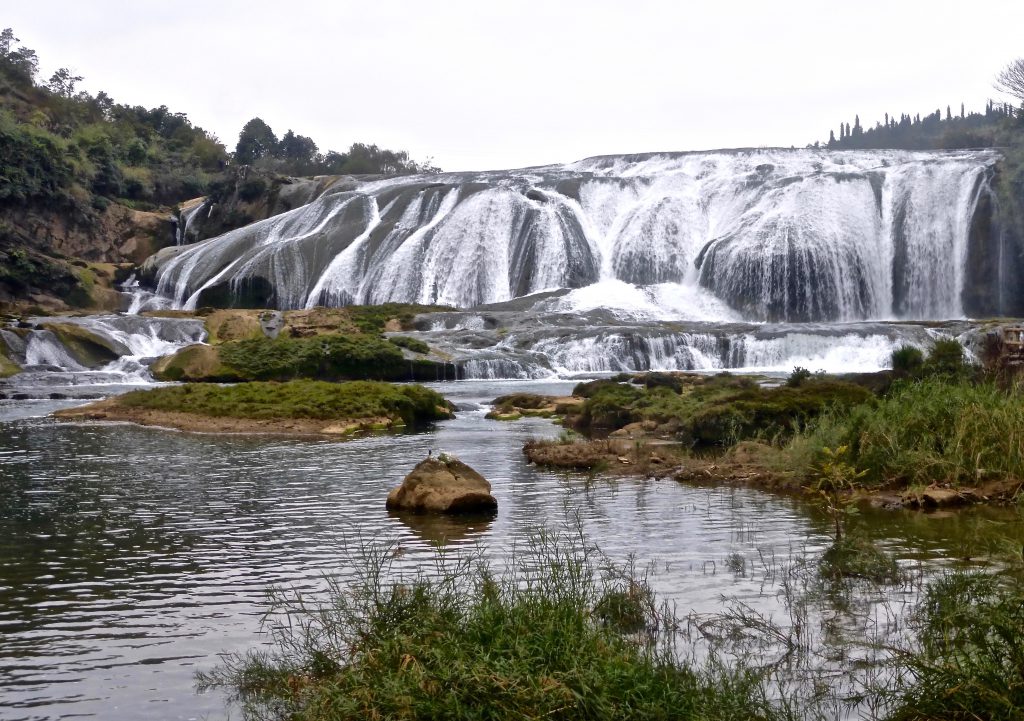 Lónggōng Water Cave (龍宮水洞)
Coloured lights in caves may not be for the supercilious purists (I have seen them described as "tacky"?!) but they make water caves, any caves, more interesting for the masses who tend to get overloaded with facts and figures by enthusiastic experts.
The boat ride on the underground river was rather short, but enough to appreciate the wonder of nature dramatised by a bit of coloured lighting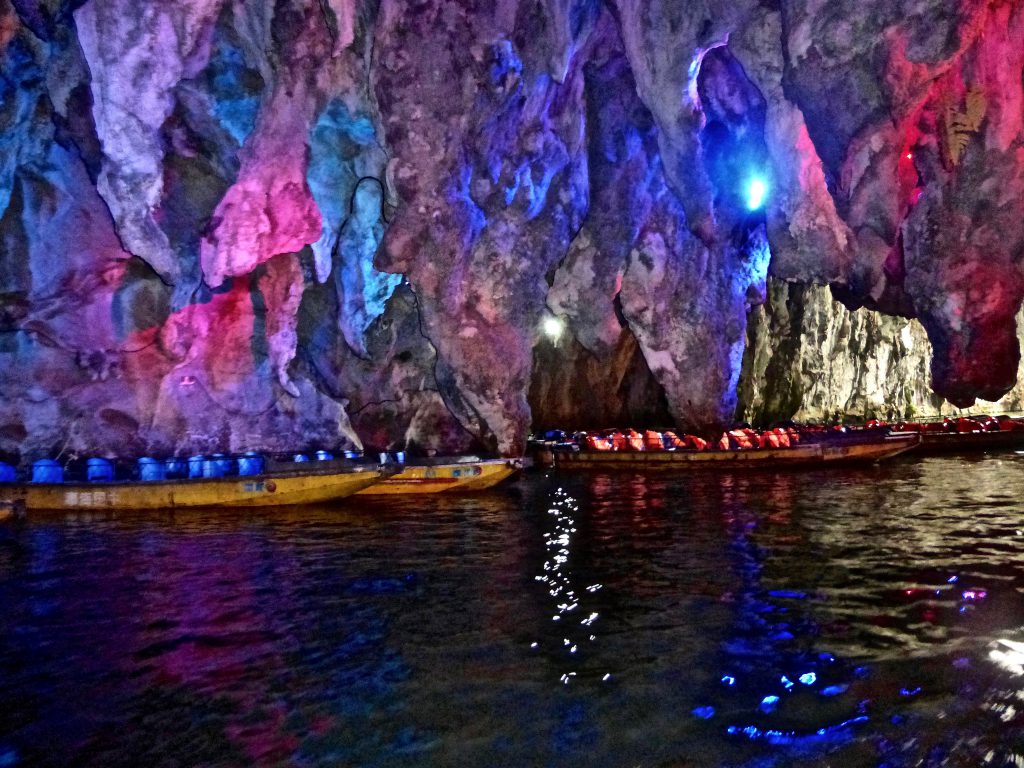 Hongfeng Lake (紅楓湖)
The name means "Red Maple Lake" in Chinese but there were no maples in sight at the beginning of December! However the roofed bridge and the drum tower were quite charming!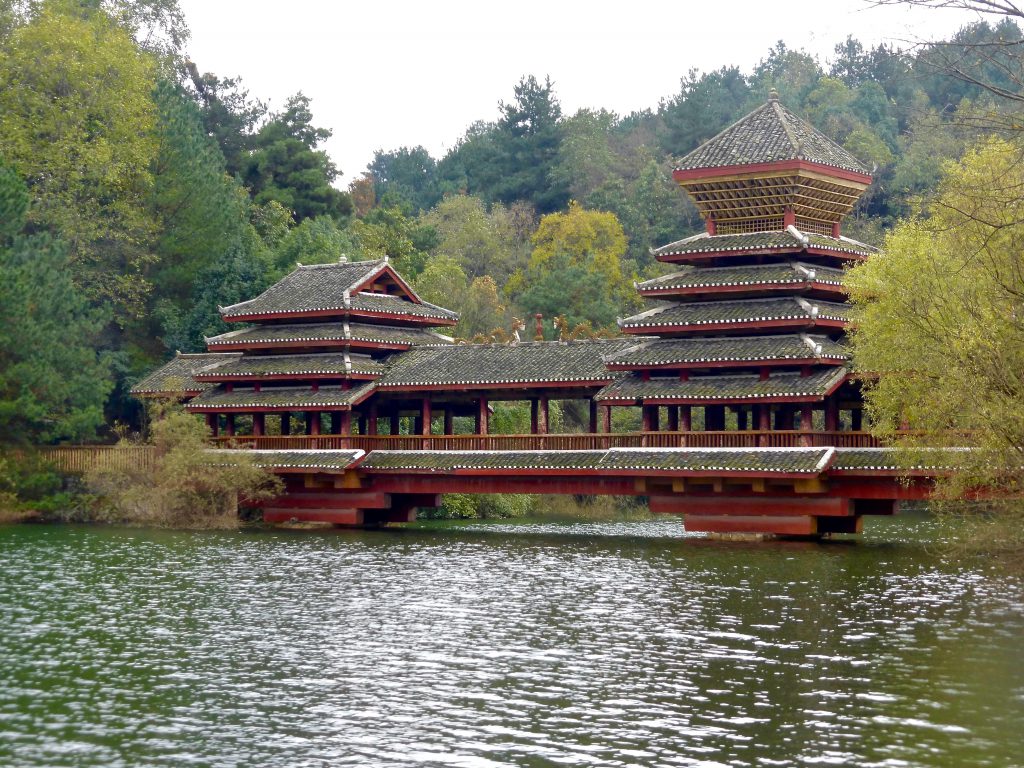 Qianling Mountain Park (黔靈山)
The park is located just outside the city centre of Guiyang.
With an impressive mountain, a man-made lake and Hongfu Temple (弘福寺) which was built in 1660's, it is hard to believe that this park was only built in 1957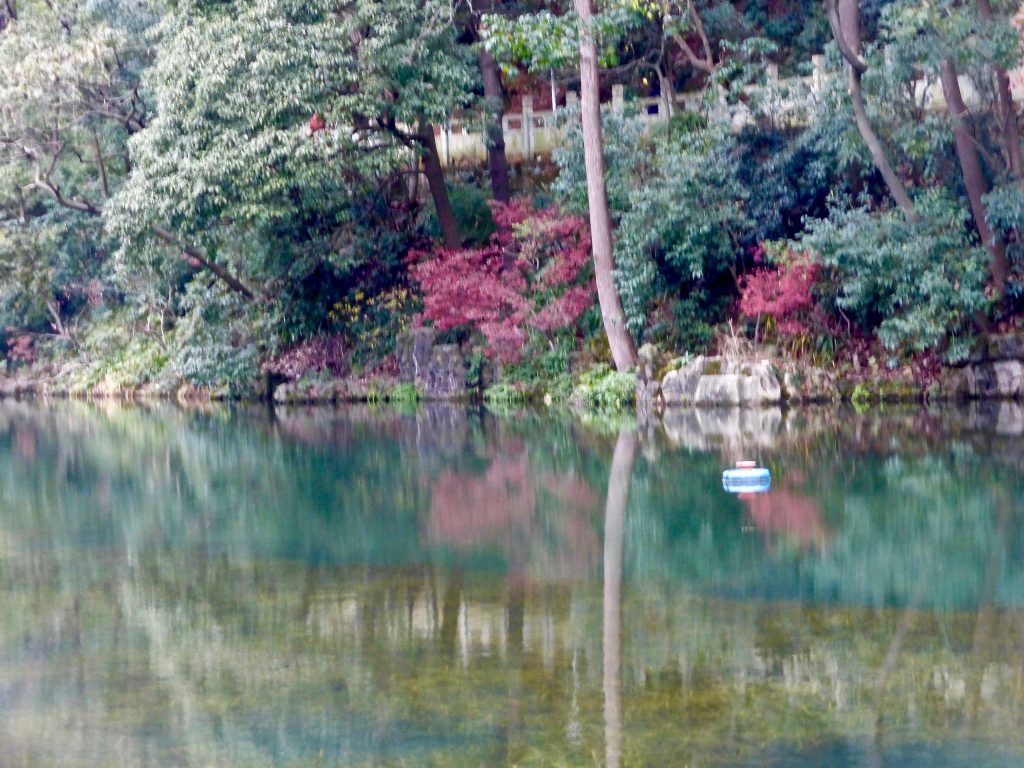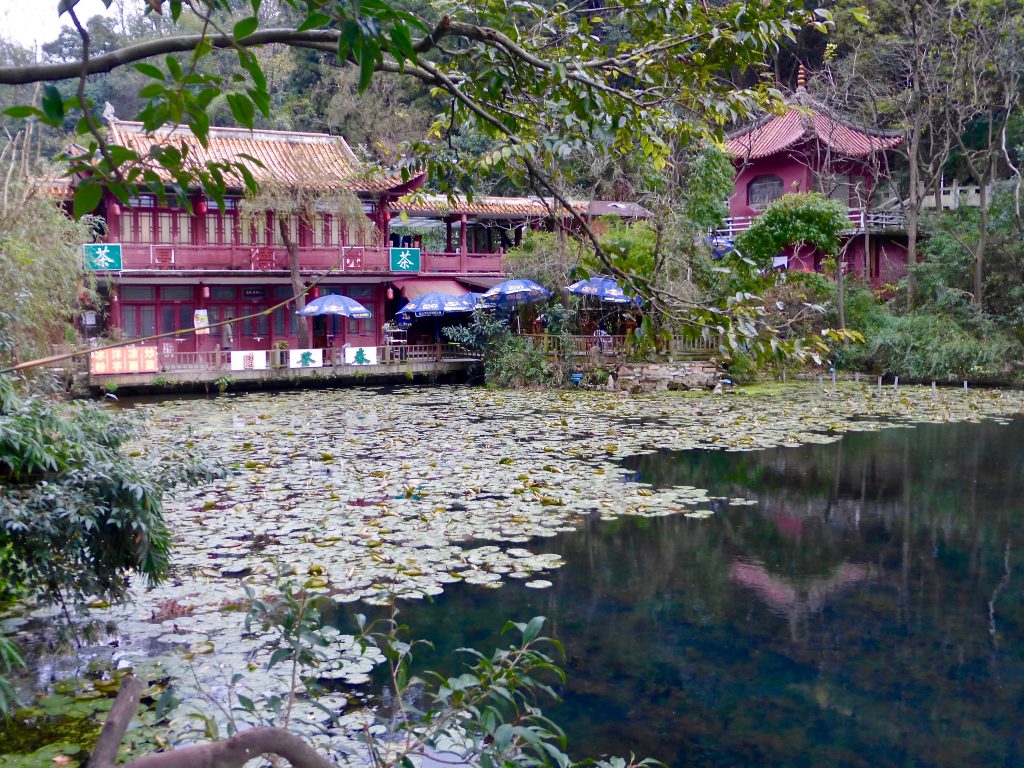 Got the fridge magnet 😁