Bassano del Grappa is just over an hour on the train from Vicenza (including changing trains)
After the crowds on the same day of our visit to Piazza die Signori in Vicenza (April 2018) Piazza Garibaldi in Bassano del Grappa was a haven of serenity! The buildings were of course not as grand as those in Vicenza but the piazza was no less charming!
Piazza Garibaldi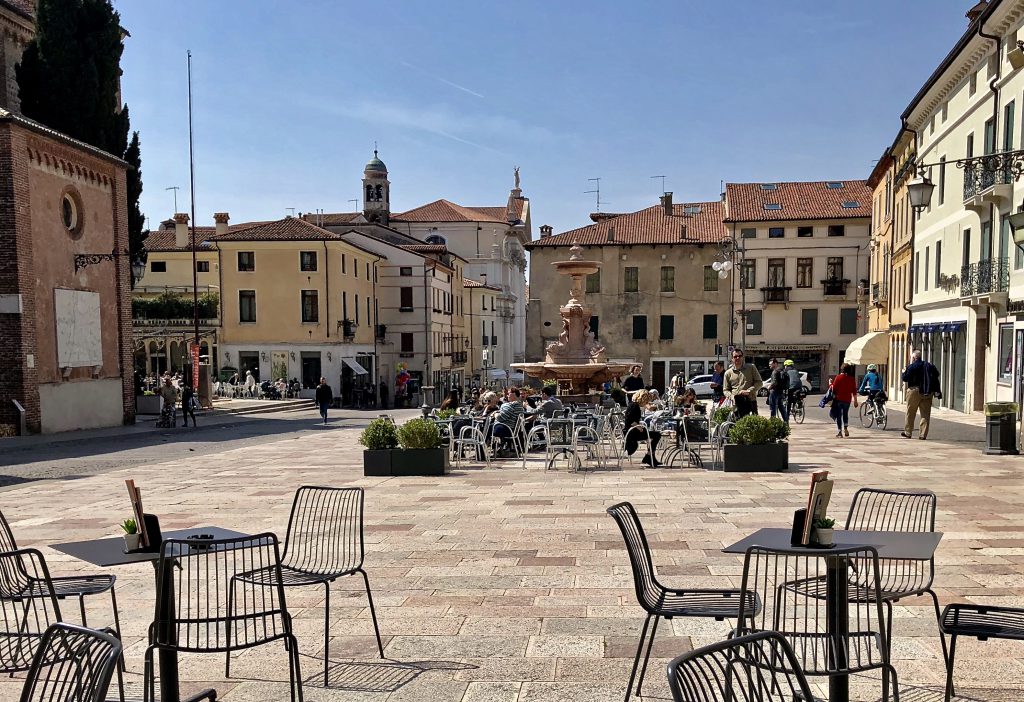 Ponte Delhi Alpini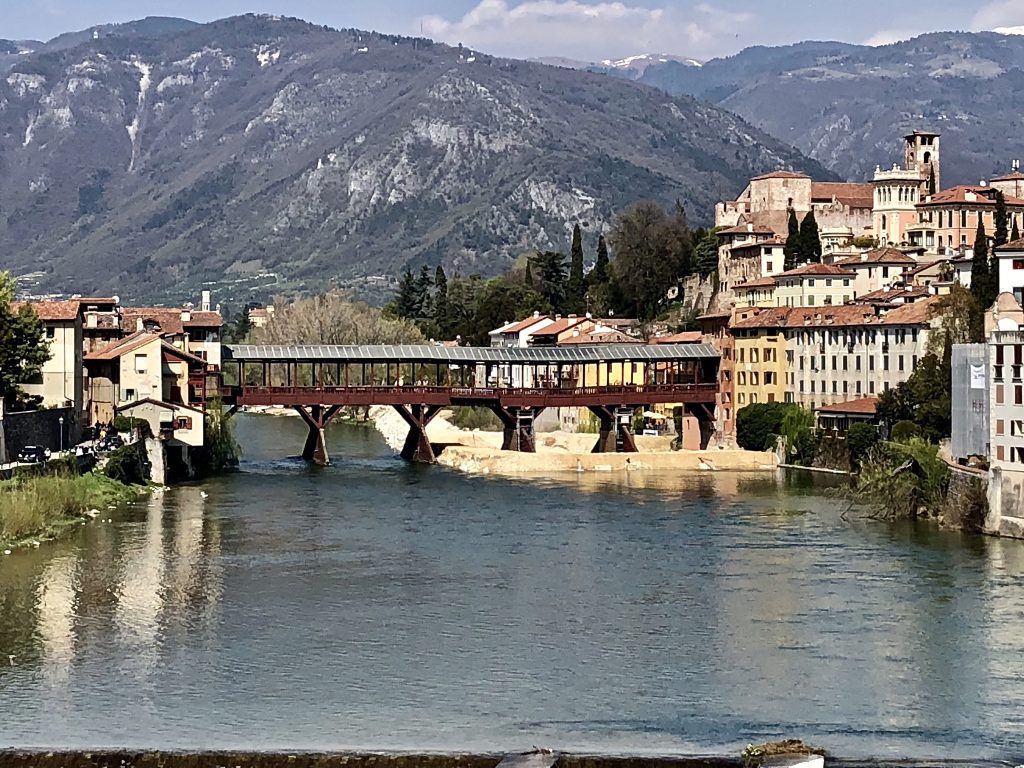 The views of the bridge, from the bridge and around the bridge are absolutely beautiful, especially on a lovely sunny day!
Crossing the bridge for a walk on both sides of the Brenta River is a must for the view.
Afterwards, what would be better to wind up a trip than to have a drink and refreshments at one of the many cafés and restaurants around Piazza Garibaldi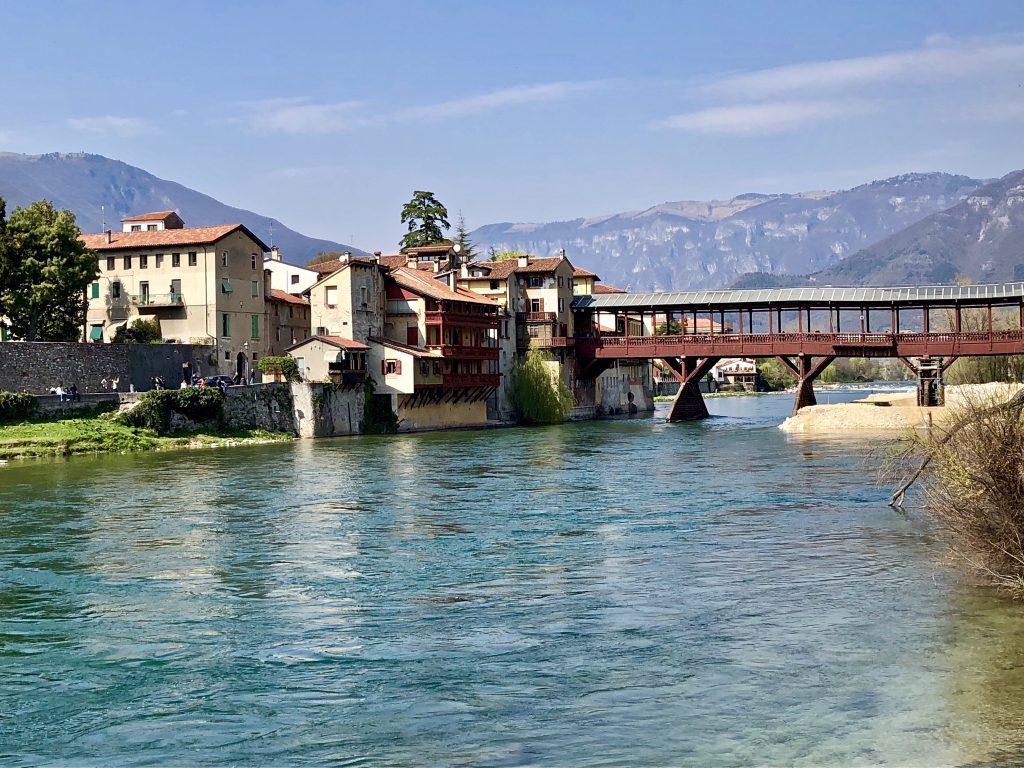 Got the fridge magnet