As part of the itinerary for our few days in Hanoi at the beginning of December 2018, I included a full day Halong cruise for me and my partner.
There was a lot to choose from but I picked Dragonfly cruise via getyouguide.com because it offered a cruise for small groups (up to 22) for a very reasonable price! It turned out to be a great choice!
Although the small-group package was more expensive, it was well worth it. There were only 13 of us on the cruise and it was a such a pleasure to enjoy our delicious lunch in the relaxed atmosphere of the spacious cabin.
We met a couple of fellow world wanderers from Switzerland and Canada and enjoyed their company while admiring the views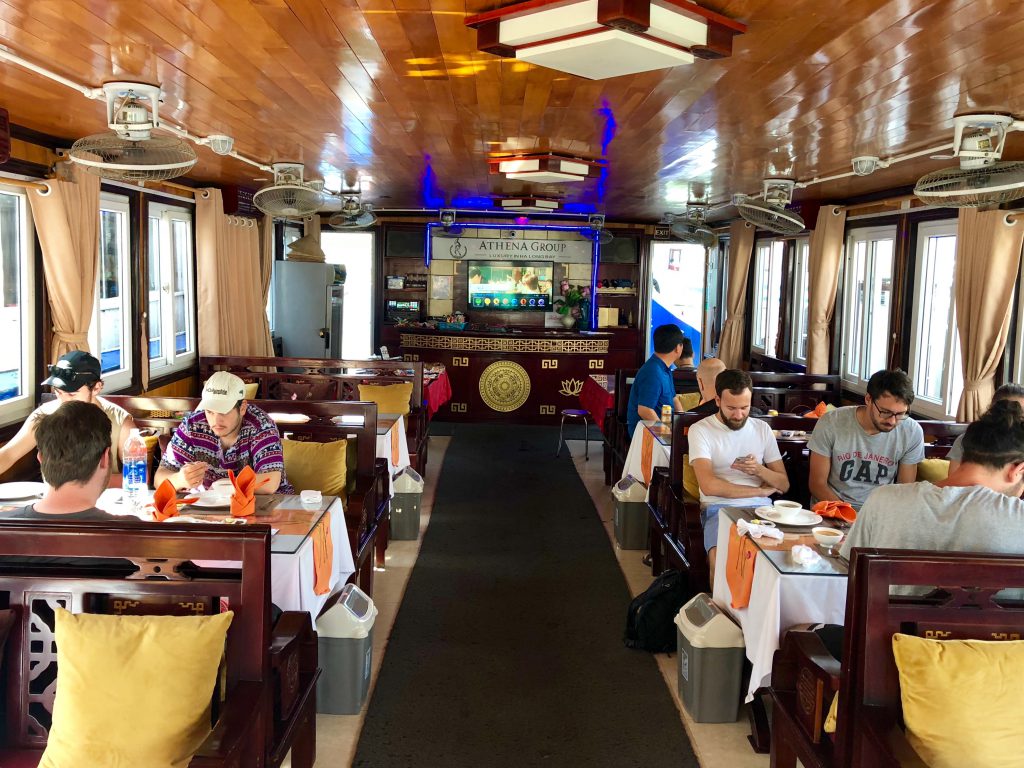 We were also blessed with sunny warm weather and little traffic on the way back. We were back to Hanoi by 19.00.

Halong Bay – a UNESCO World Heritage Site

Having cruised long River Li and Yangtze Gorges in China amongst others, to me the scenery of Halong Bay was not particularly stunning.
However how could I not enjoy its serene beauty – as borne out by all the photos I have taken?!!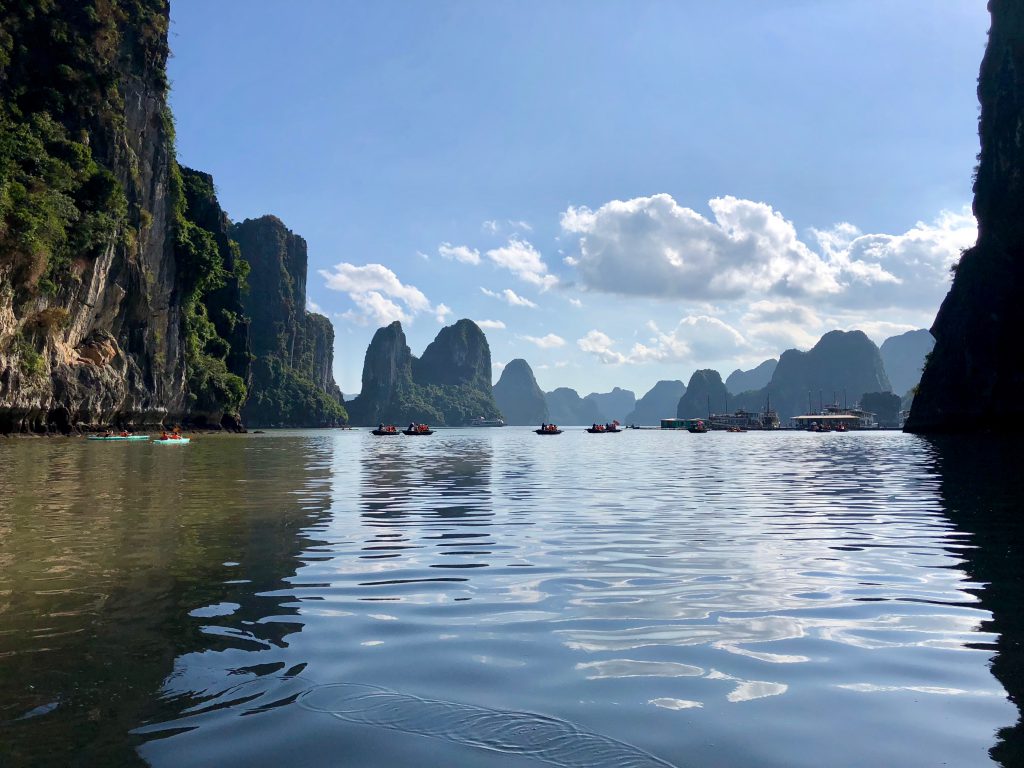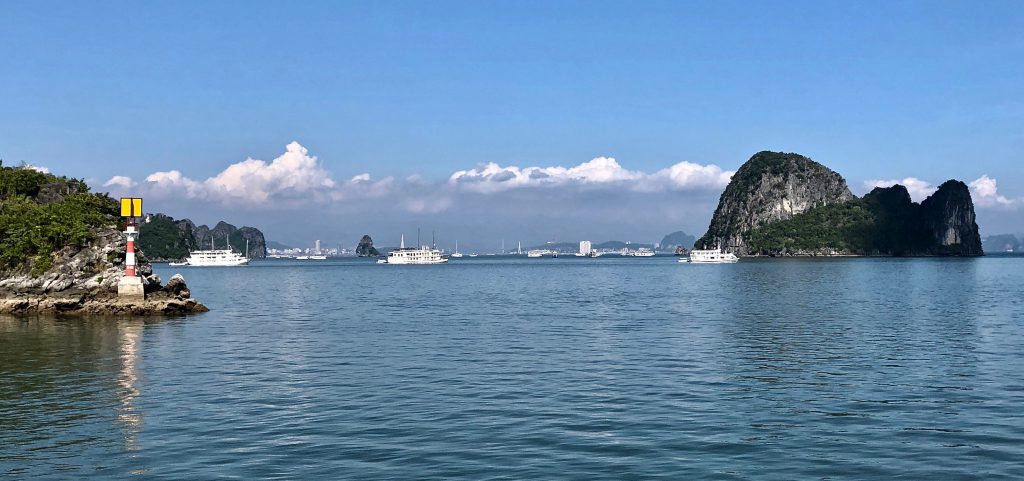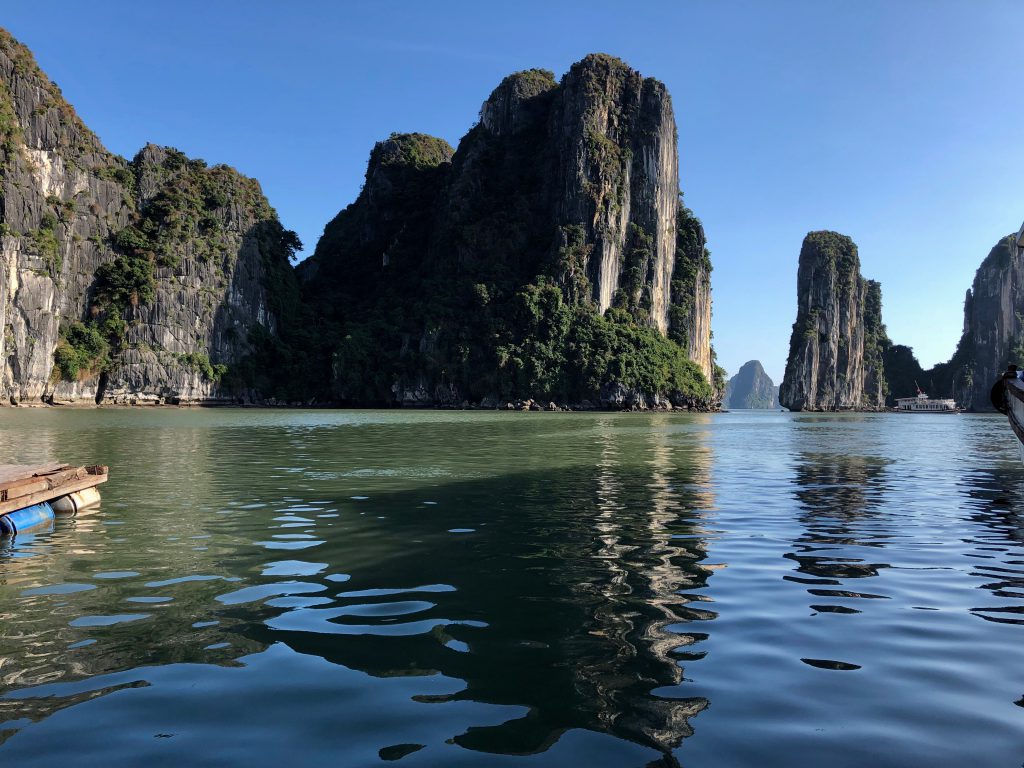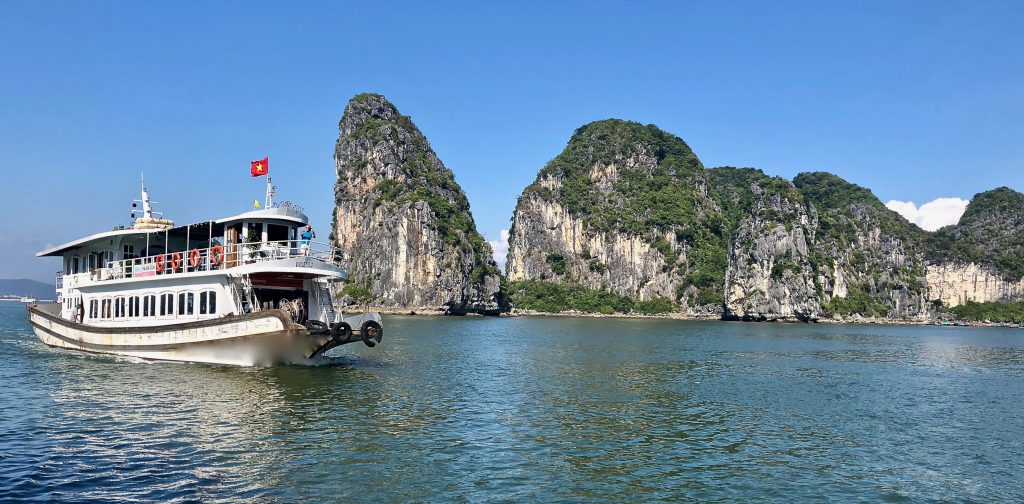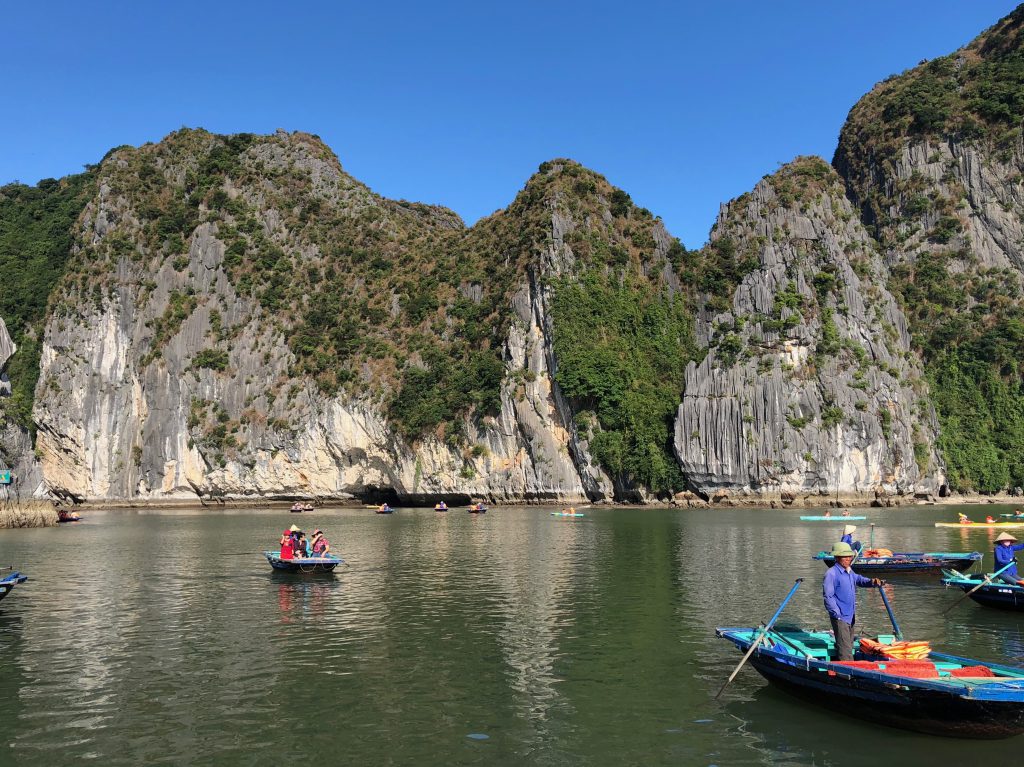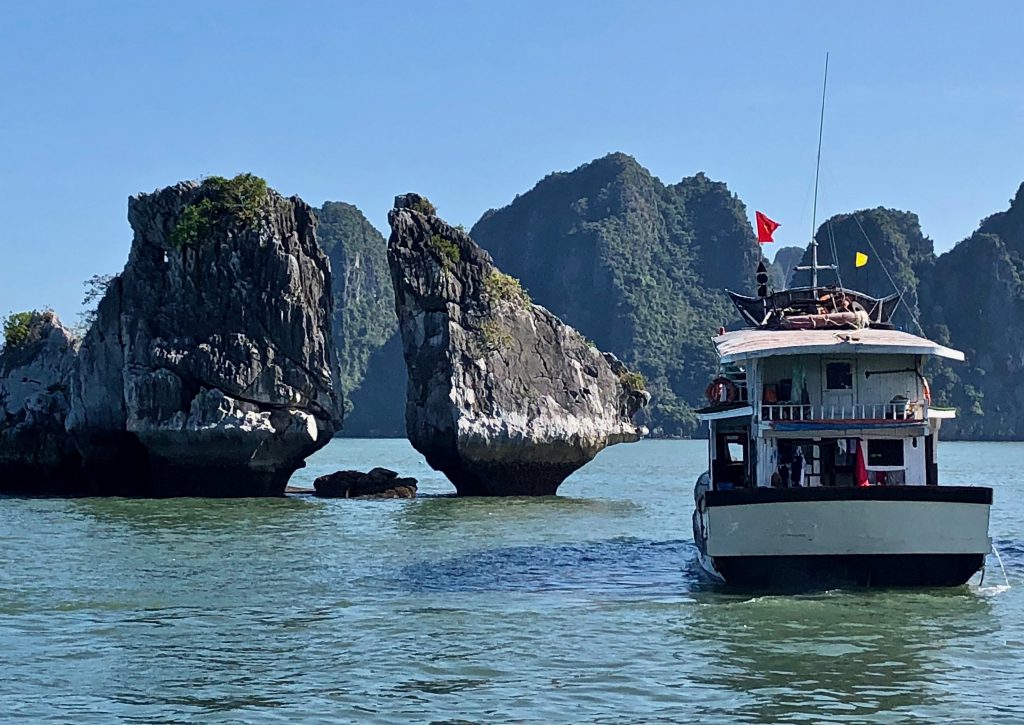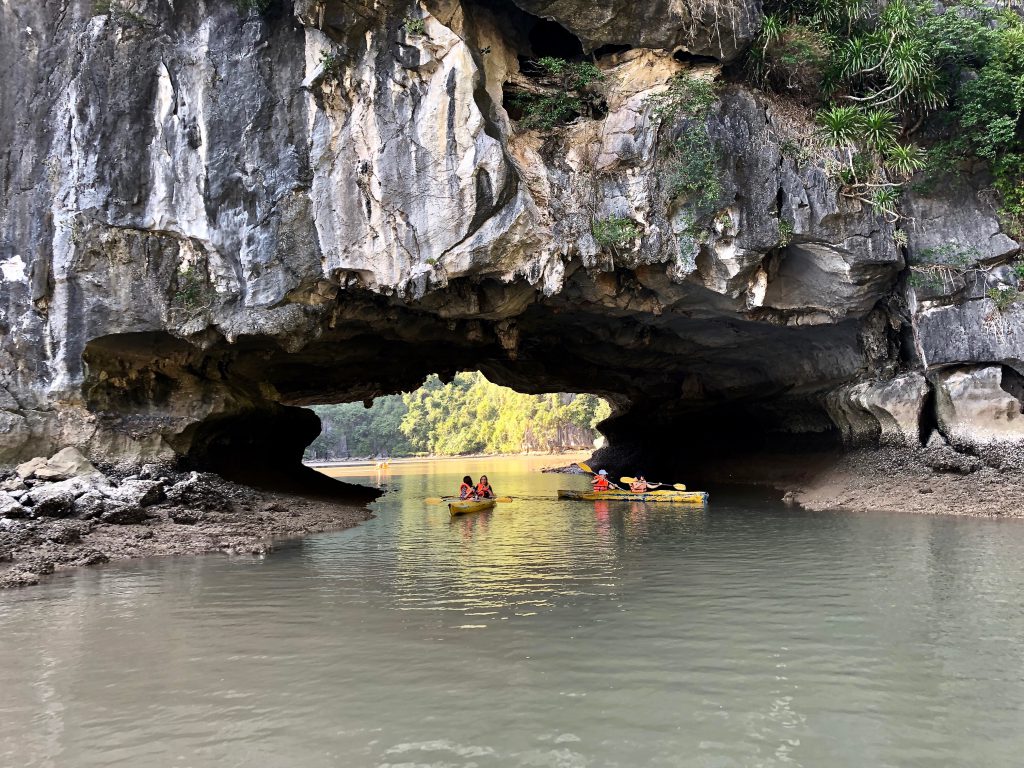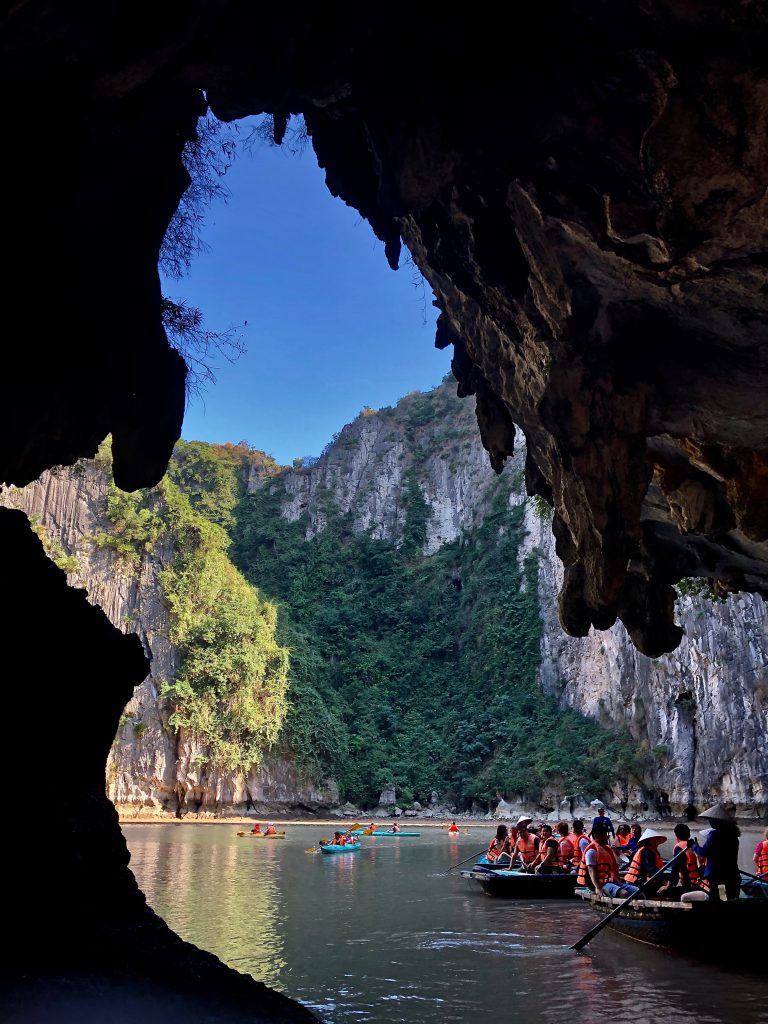 The photo opportunities were endless!! But I have to leave room for my fridge magnet and my usual pose 🙂 !!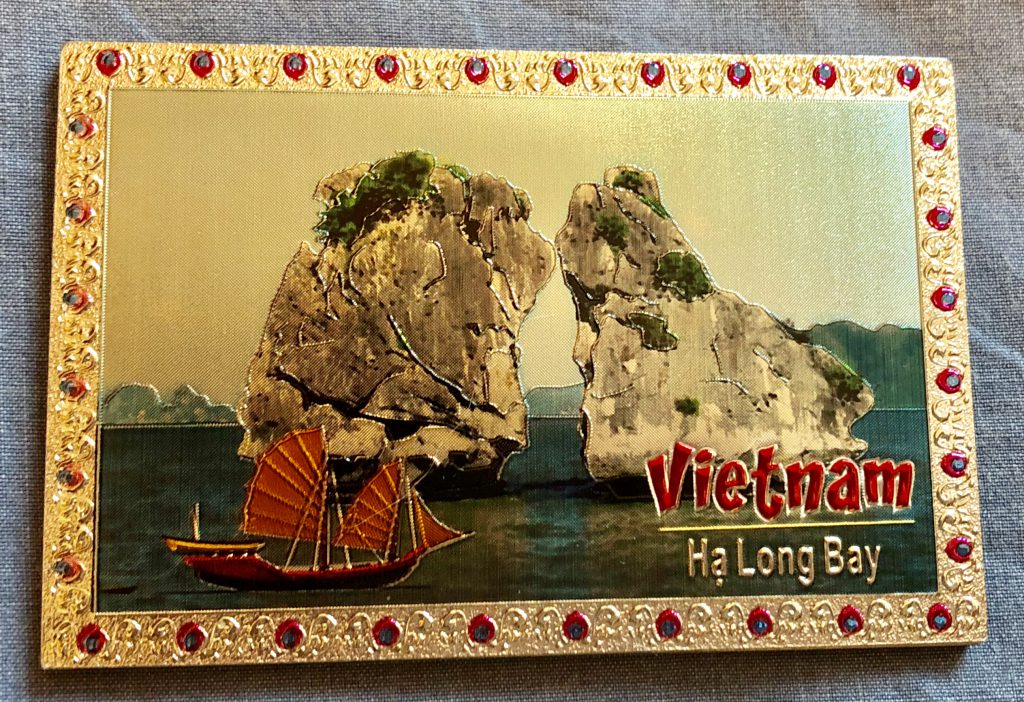 Comments are welcome but spams are deleted immediately unread