Having visited cities and sights in 50 countries it's increasingly difficult to find somewhere new that excites me! But I found it in Yangon last week when my partner and I took a trip to Myanmar. It ticked all my boxes – history, culture, nature, colours, traditional shops and very friendly people!
I found a flight-and-hotel package from Hong Kong to Yangon by Cathay Pacific Holidays for us. And what a great deal we had! The package of return flight, 4 nights in a 5* hotel in the heart of the city was about half the price of an organised tour from Hong Kong for the same number of nights in an indifferent hotel!
According to our guide November is the perfect time to visit Myanmar as it's dry between October and February. The worst time is from March to September as it rains every day!! So take heed!
Pan Pacific Yangon Hotel
Pan Pacific was our first choice as we were very impressed with Pan Pacific in Hanoi where we stayed last year. We were not disappointed at all! The Reception area and breakfast were spacious, as was our room on the 20th floor. It's adjacent to Junction City Shopping Centre with a walkway to Bogyoke Market .We could even see Shwedagon Pagoda from our room!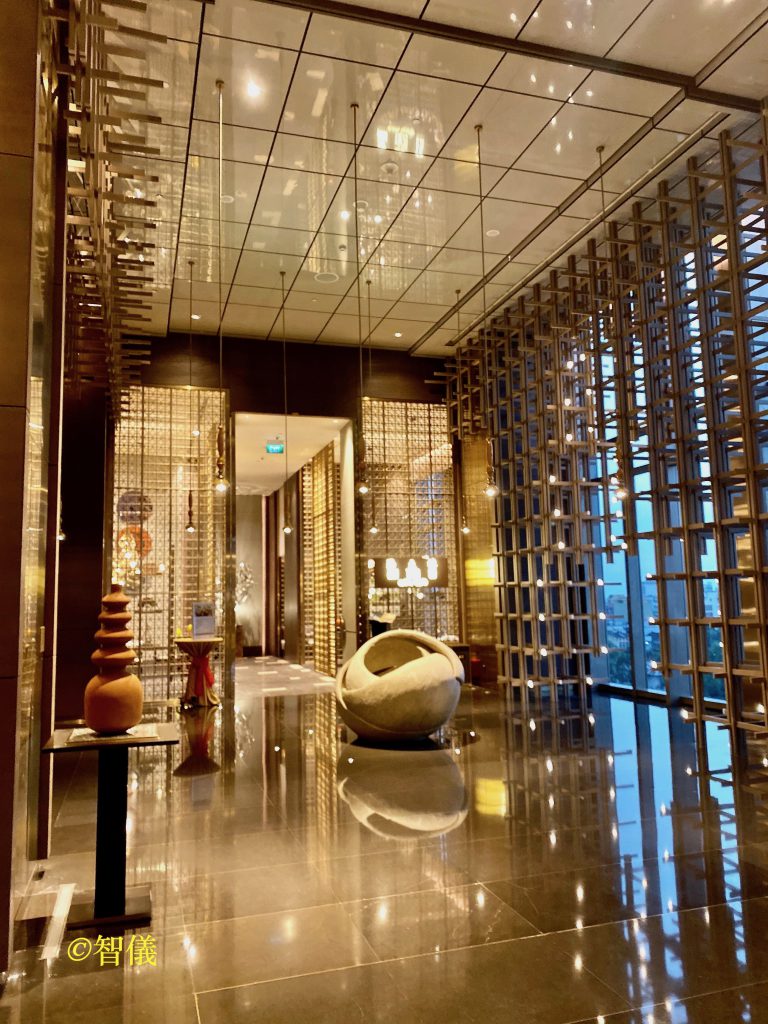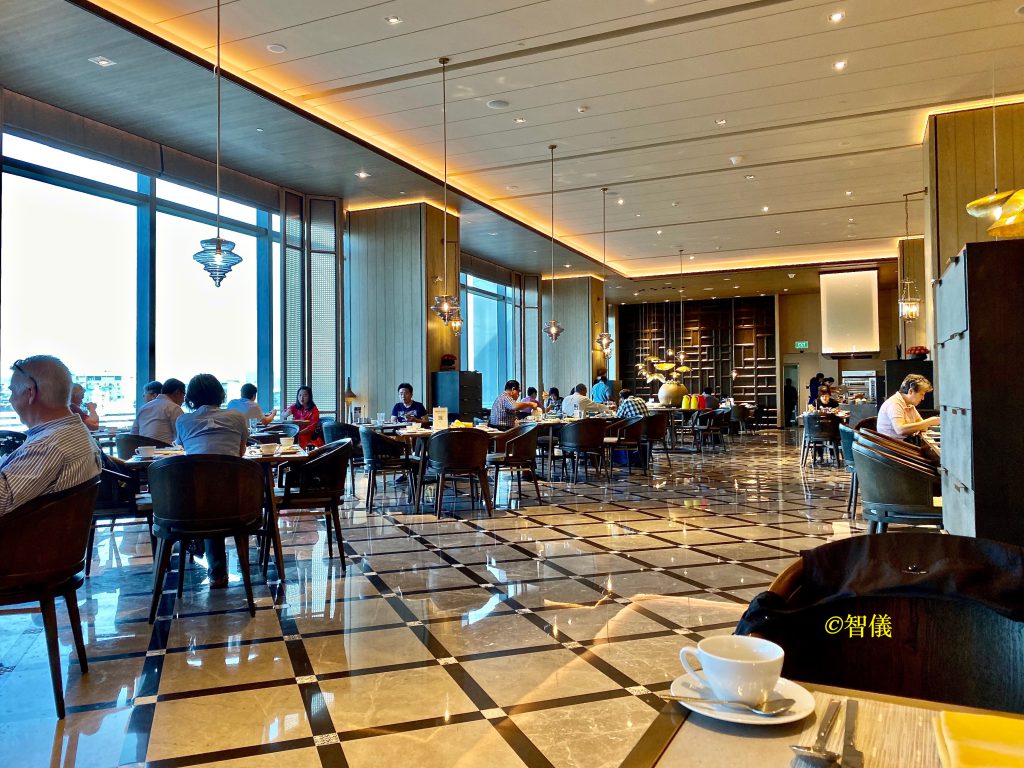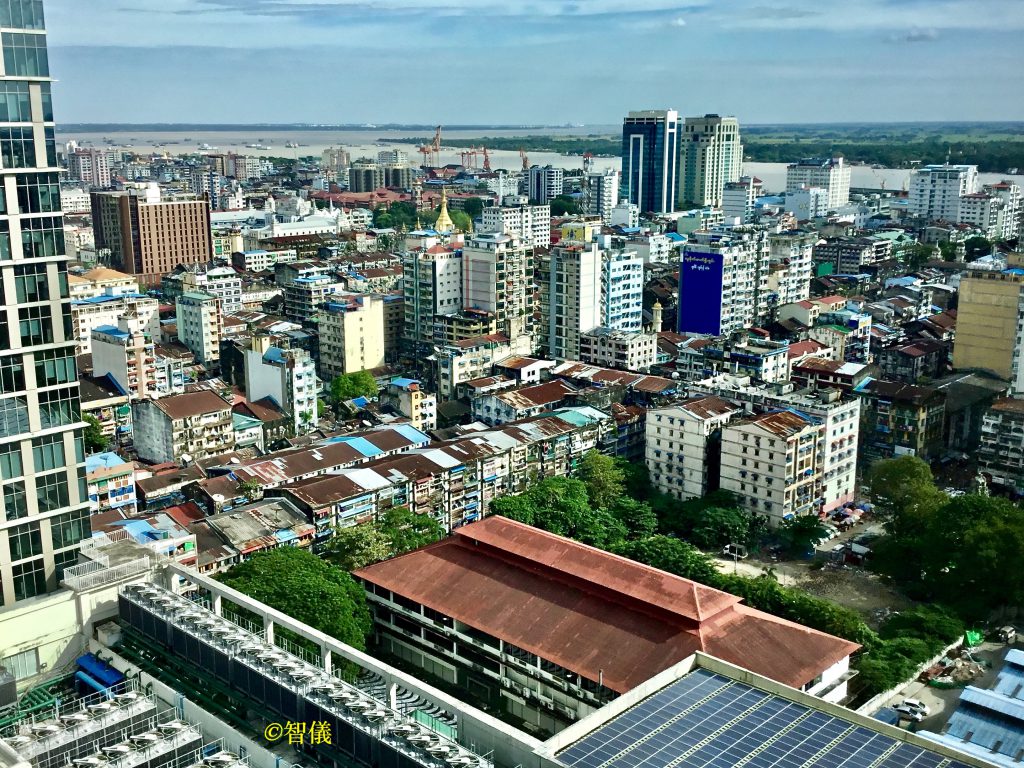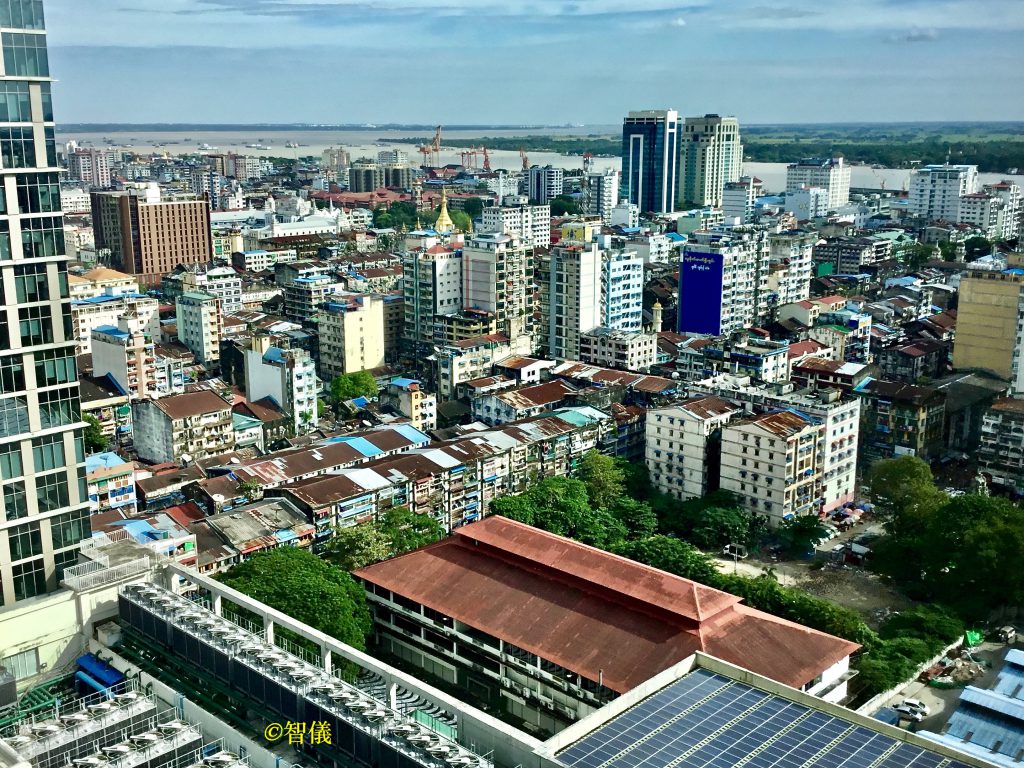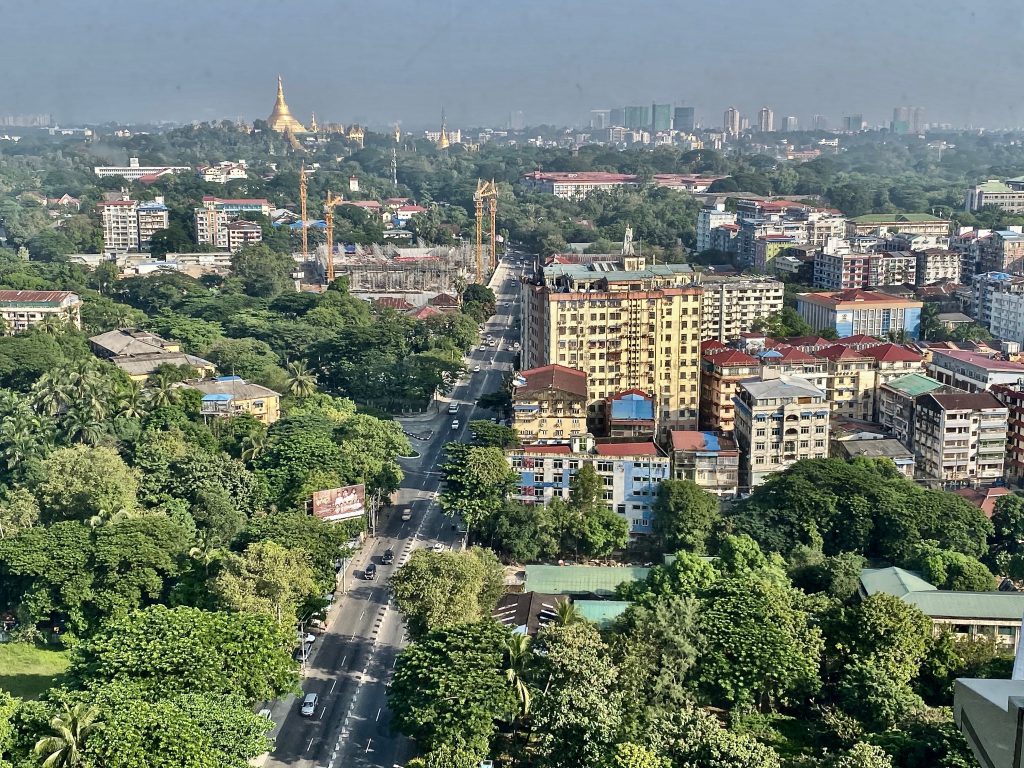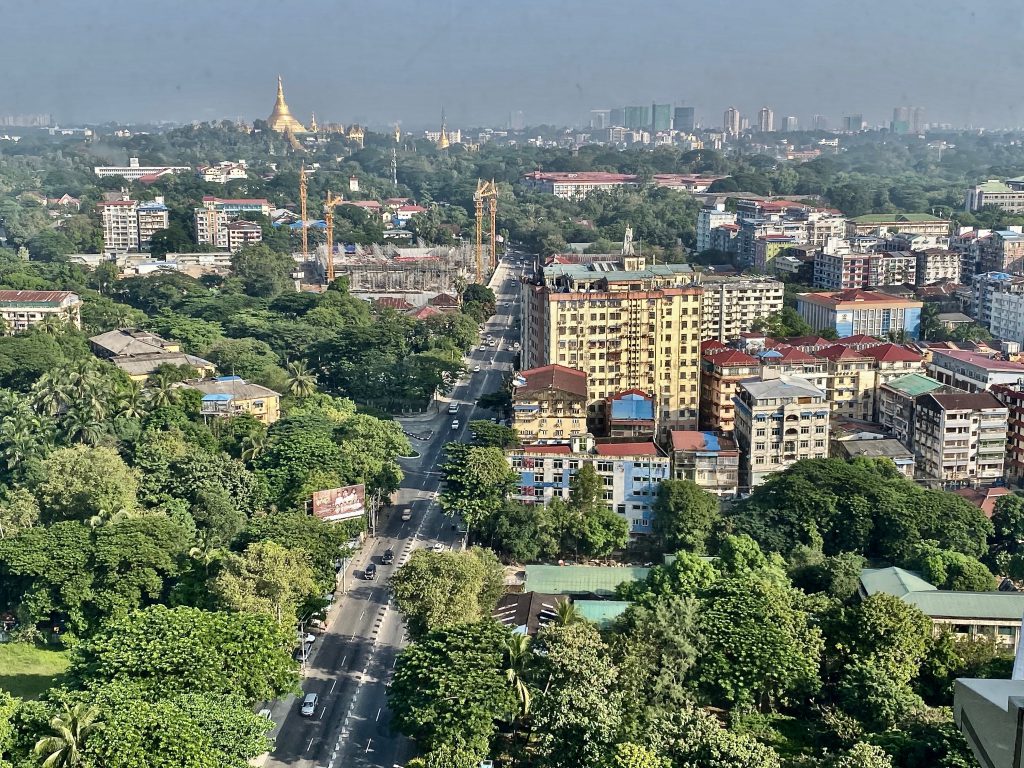 Bogyoke Market
Bogyoke Market , formerly Scott's Market, was built in 1926. It was renamed Bogyoke Market in 1948 after Major General Bogyoke Aung San, father of Aung San Suu Kyi. It's an amazing maze of colourful stalls.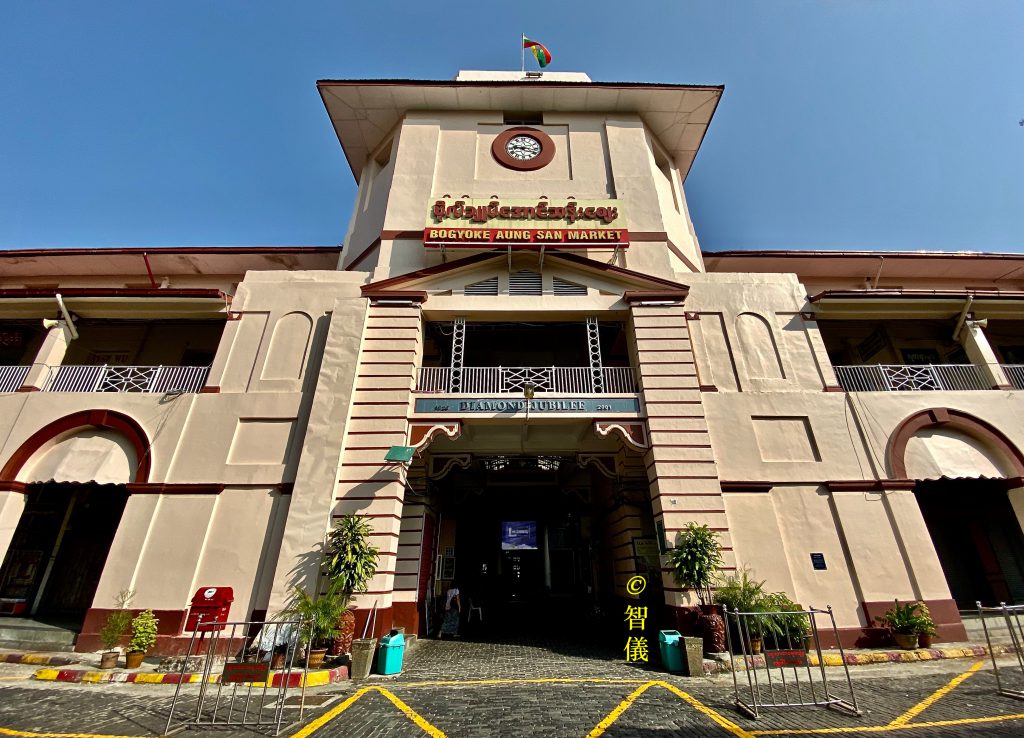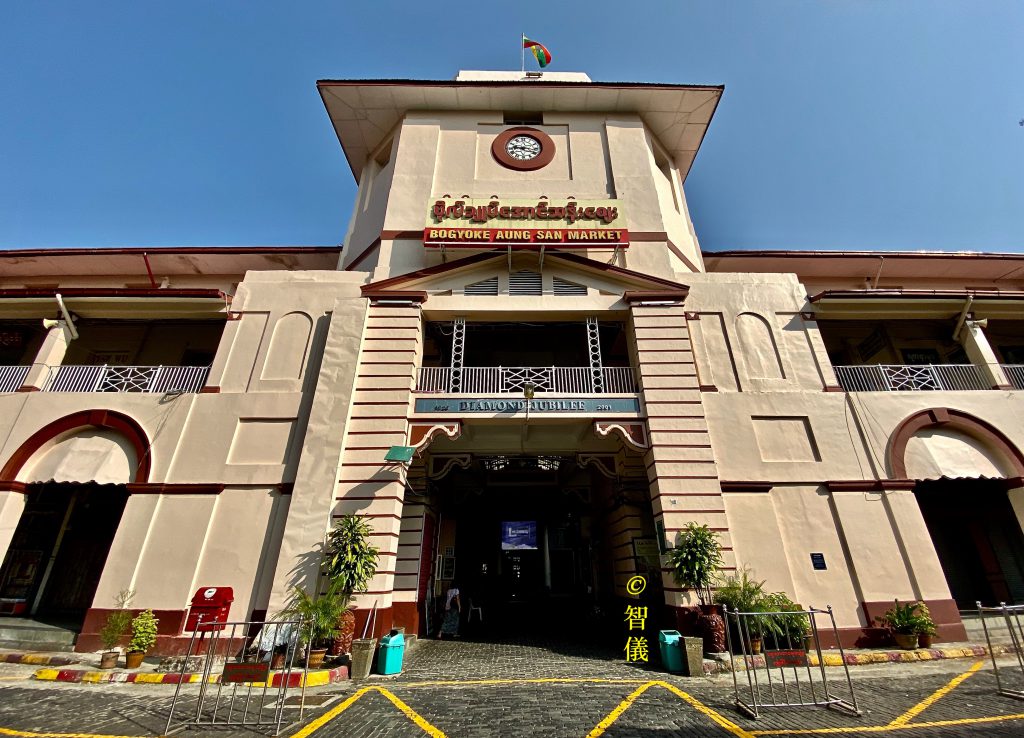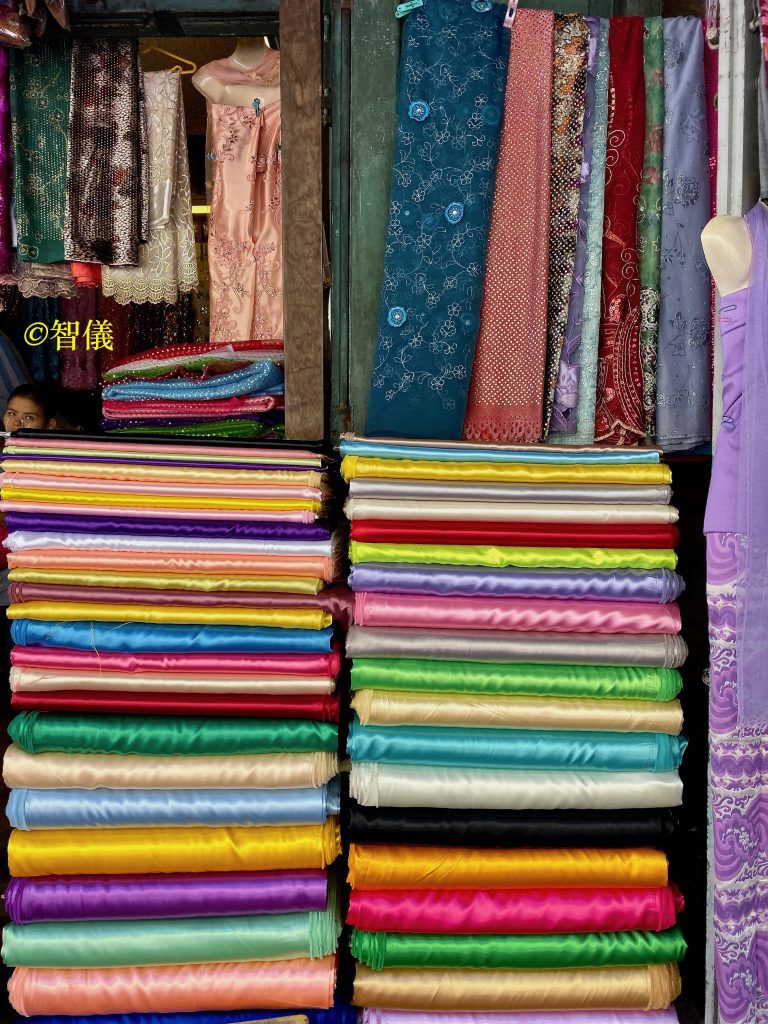 Shopping at Bogyoke Market
On our first full day in Yangon we ventured out to explore by ourselves. We headed straight for Bogyoke Market.
The driver who picked us up at the airport told us to offer 50% of the asking price at the market. But some of the stuff was already incredibily cheap by comparison to UK prices, I really didn't have the heart to haggle!!
Now and again I did half-heartedly ask for a discount and managed to get 2000 kyats (just over £1!!) off, just for the fun of it. Ultimately I was guided by how much I wanted something and how much I wanted to pay for it
Holy Trinity Cathedral
By mid morning we were feeling the heat. After a long cold drink at the first cafe we saw at Junction City, we wandered round to Holy Trinity Cathedral, which we could see from the breakfast restaurant of the hotel. It's an Anglican church built in the British colonial days of 1880's. The leafy garden provided some welcome refuge from the seething heat!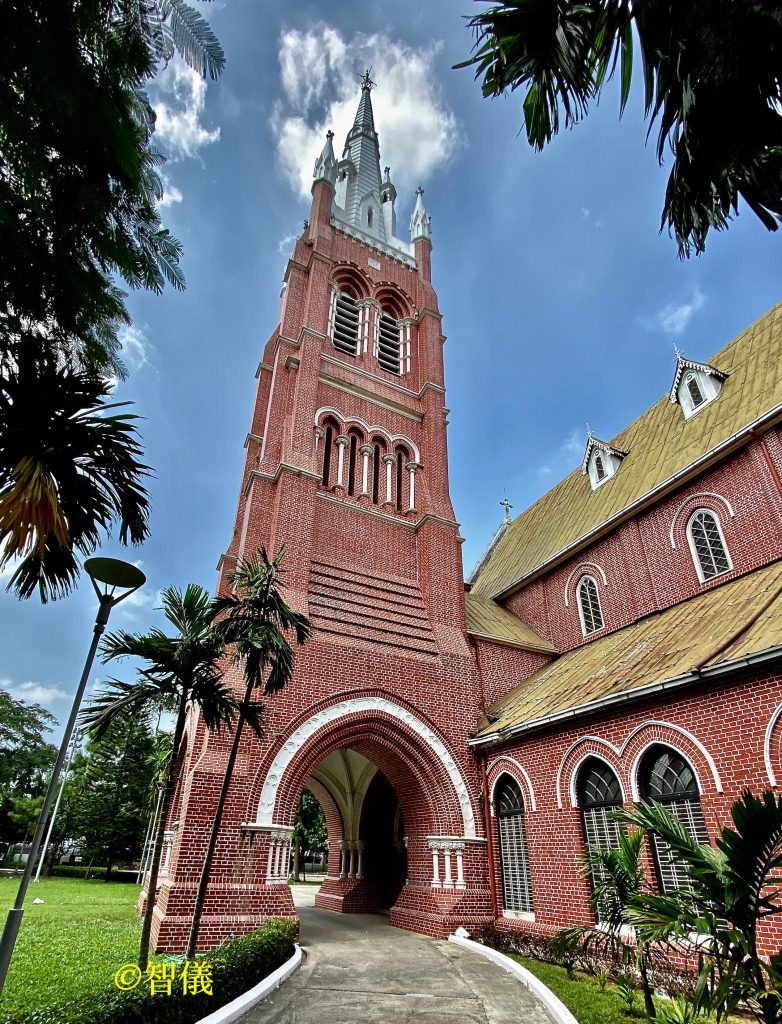 Maha Wizaya Pagoda
Shwedagon Pagoda seemed to be within a short walking distance from our hotel room. Alas the visual distance was deceptive, especially in stifling heat!
We made it as far as Maha Wizaya Pagoda, built in 1980. It's located just south of Shwedagon Pagoda, across a walkway. It was a worthy curtain raiser for the more spectacular Shwedagon Pagoda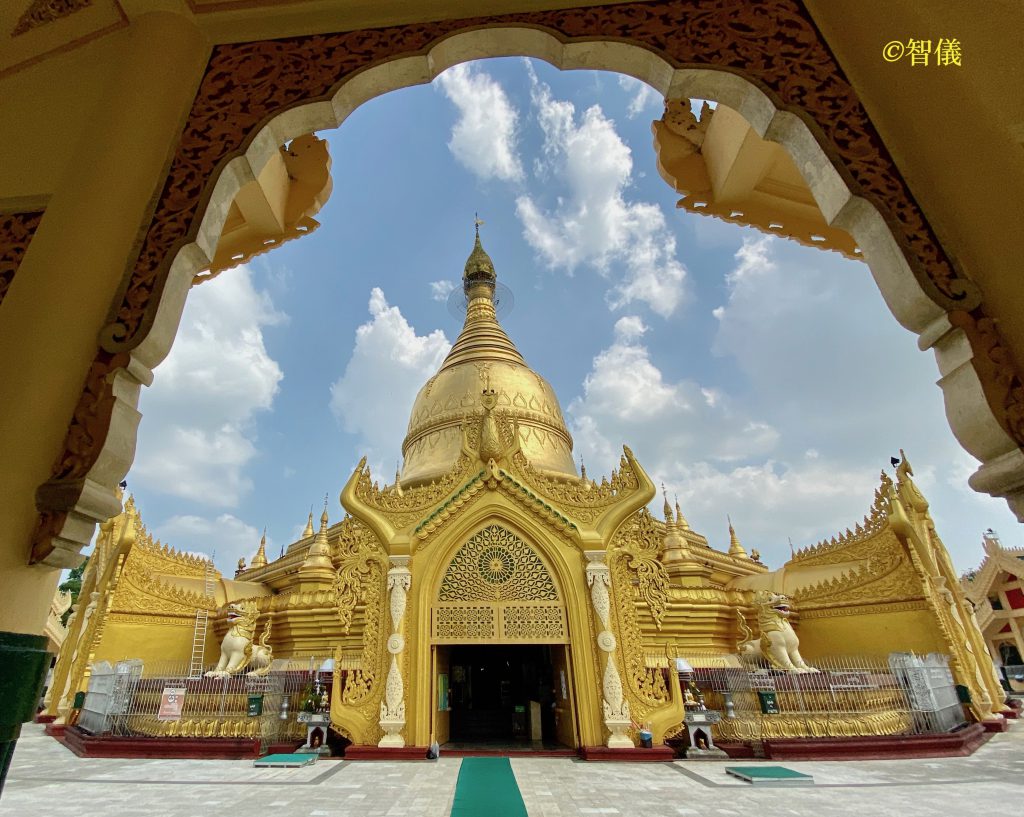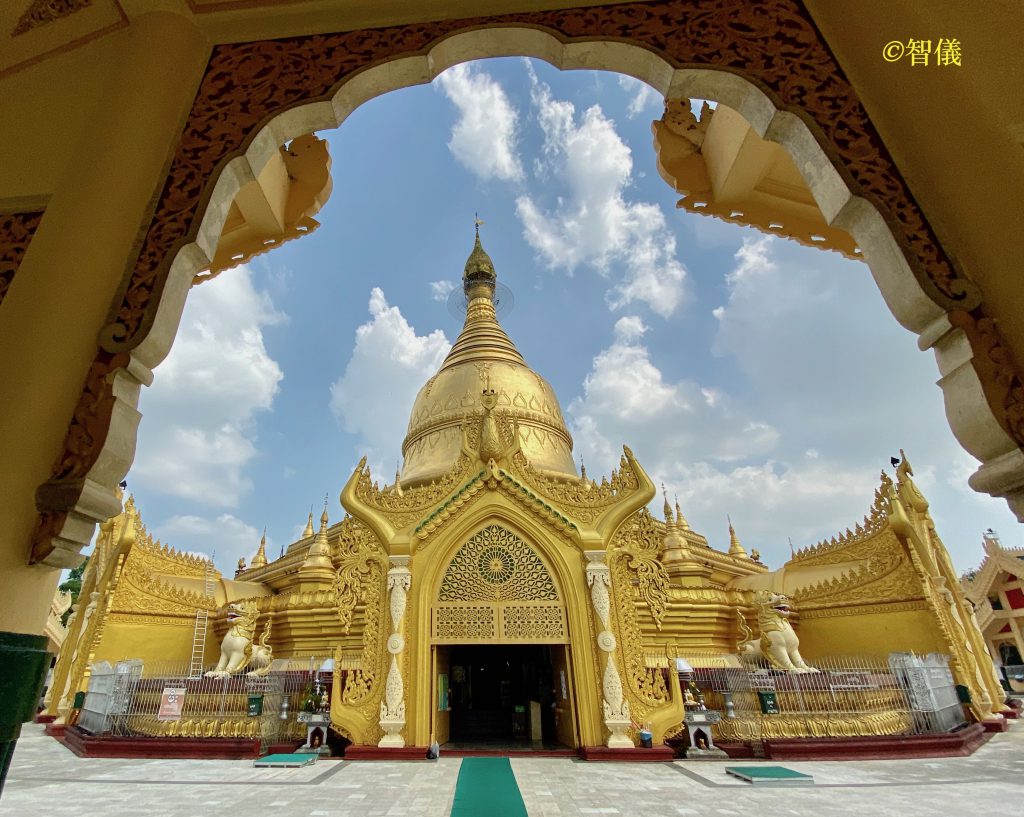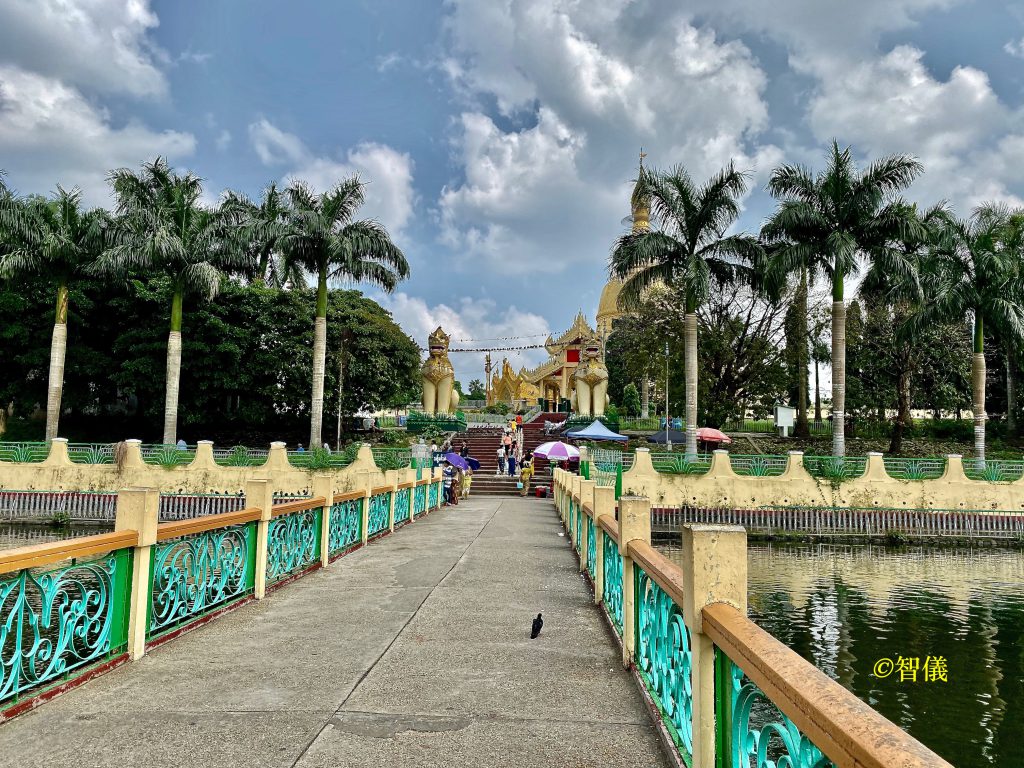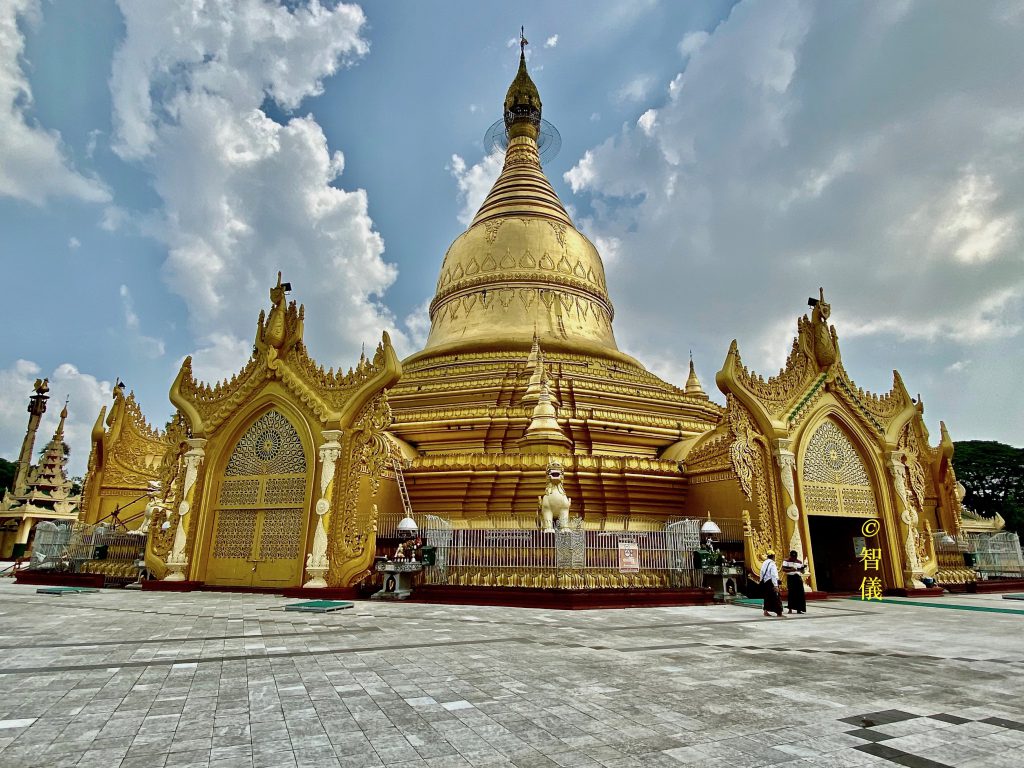 Highlights of Yangon with Tour East Myanmar
On arrival in Yangon we picked up a leaflet at the Hotel Coffee shop for this 5-hour tour and the concierge booked it for us. The tour covered all the sights that we wanted to see and was perfect for our requirements.
Our guide Nyein (Victoria) met us at the hotel lobby and led us to a waiting car. We had expected to join a coach and were pleasantly surprised to find that it was a private tour for just the two of us!
We felt pampered throughout the tour as our driver was never far away, waiting with the air-conditioned car ready as soon as we got out of a venue. Our tour started with Shwedagon Pagoda
Shwedagon Pagoda
Shwedagon Pagoda is not only Yangon's most famous landmark, but it is also the most scared Buddhist pagoda in Myanmar. Covered in gold with the top of the stupa encrusted with over 4500 diamonds, this 99-metre tall pagoda is mesmerising to behold. Its sublime beauty is enthralling.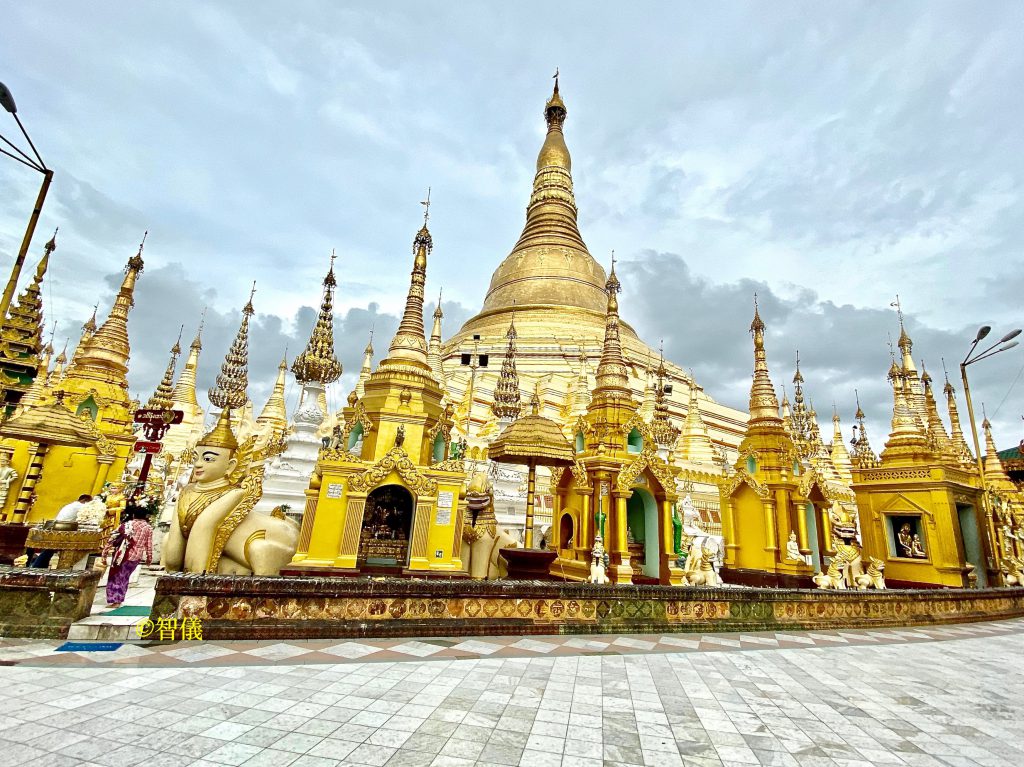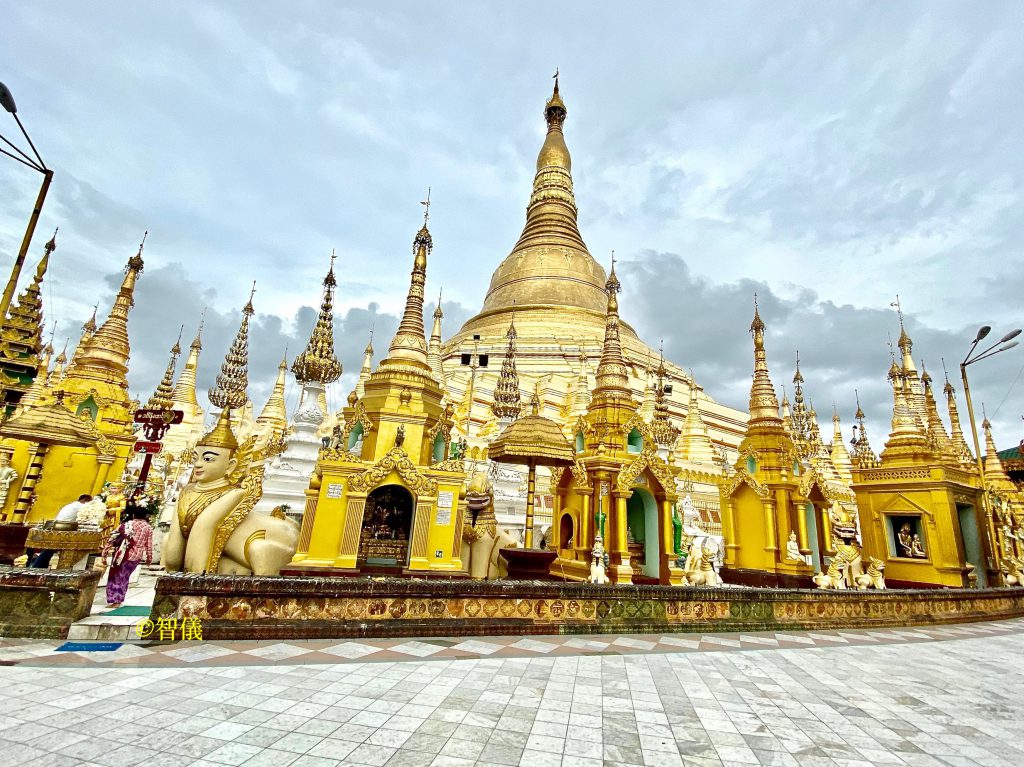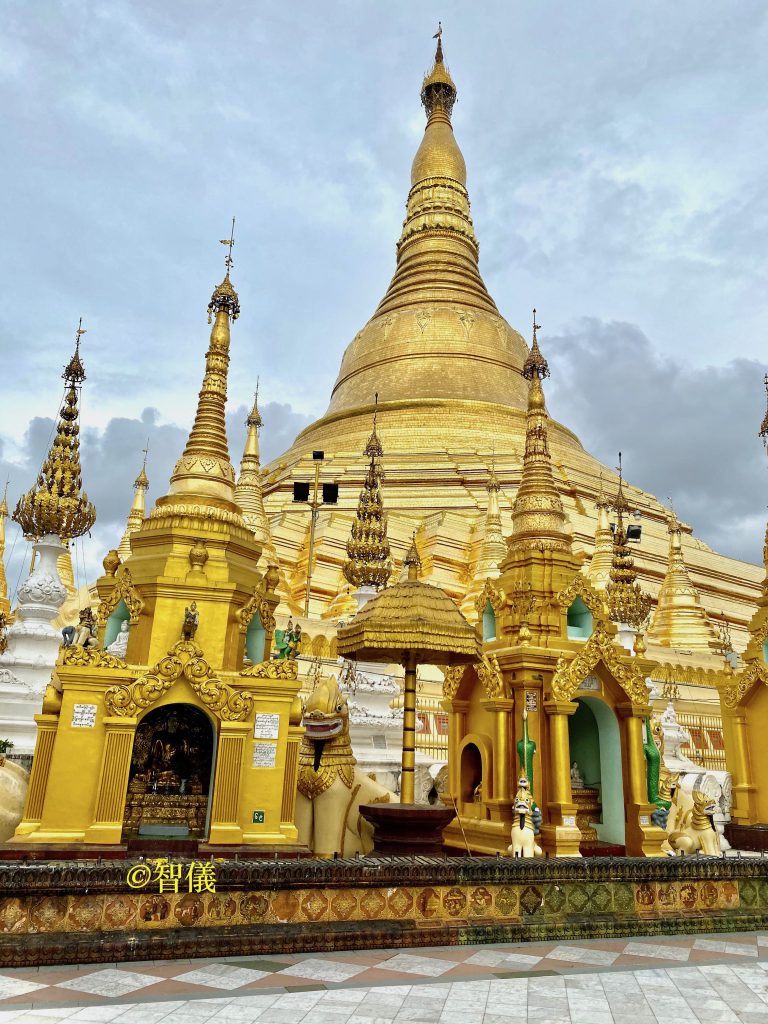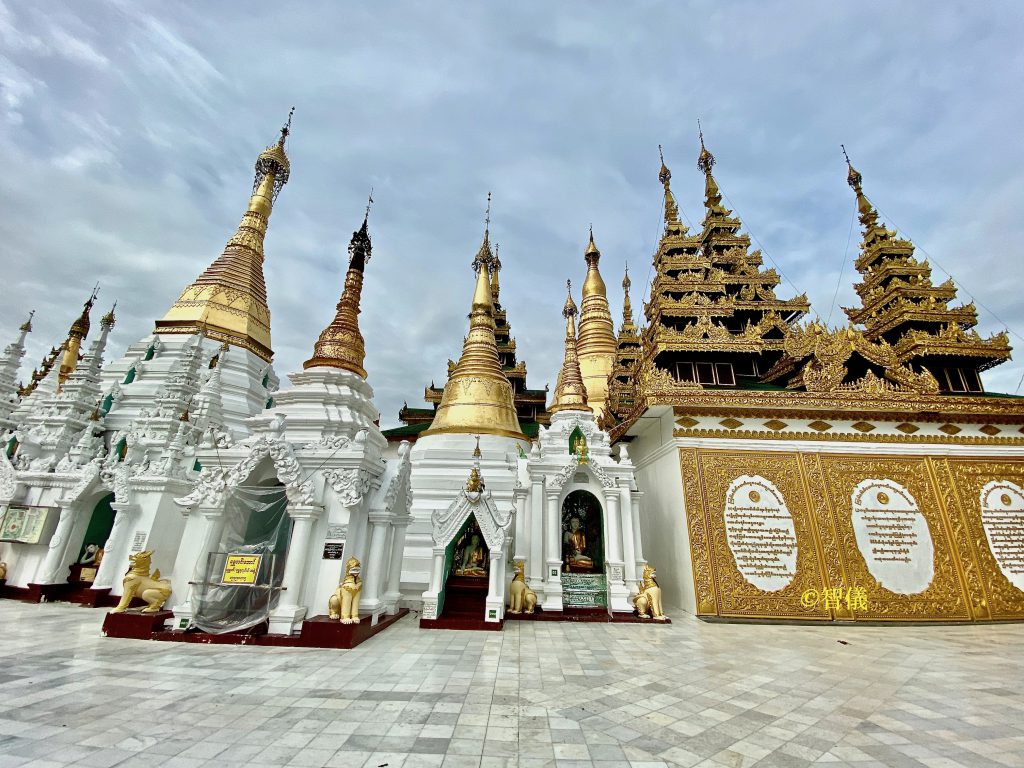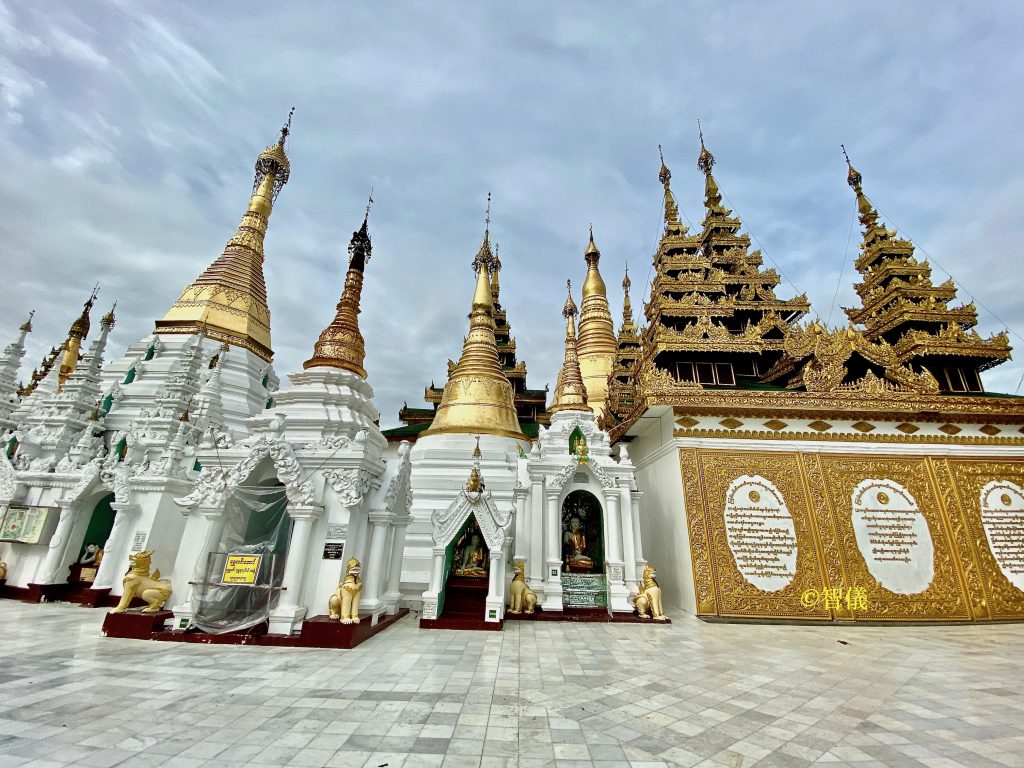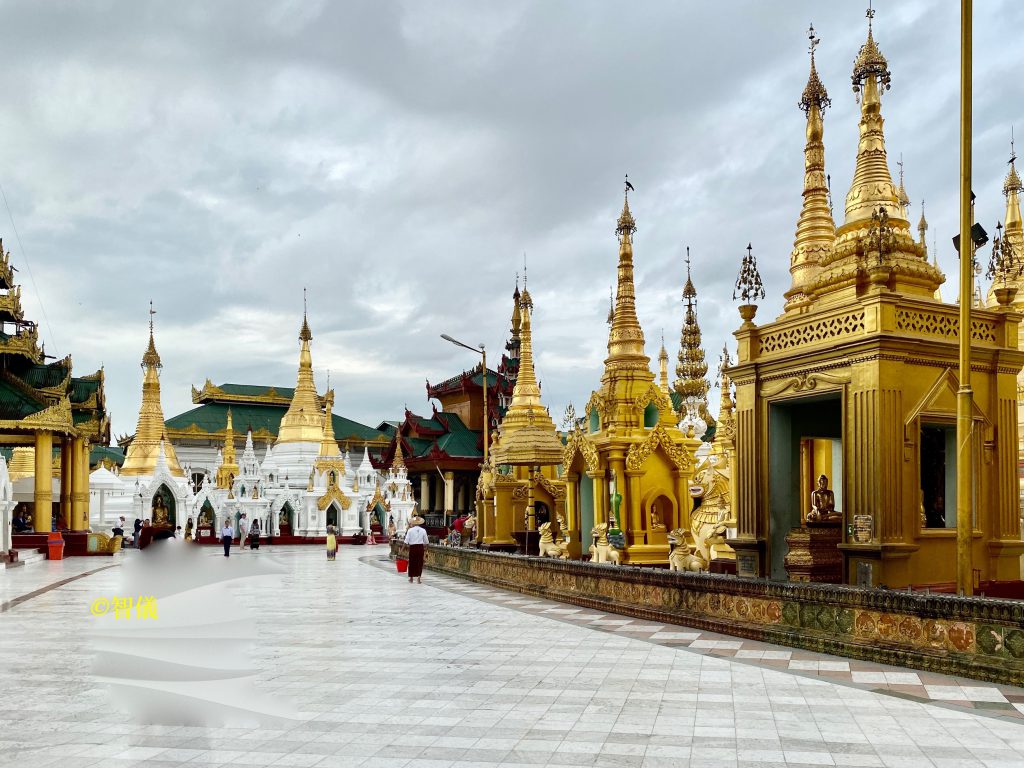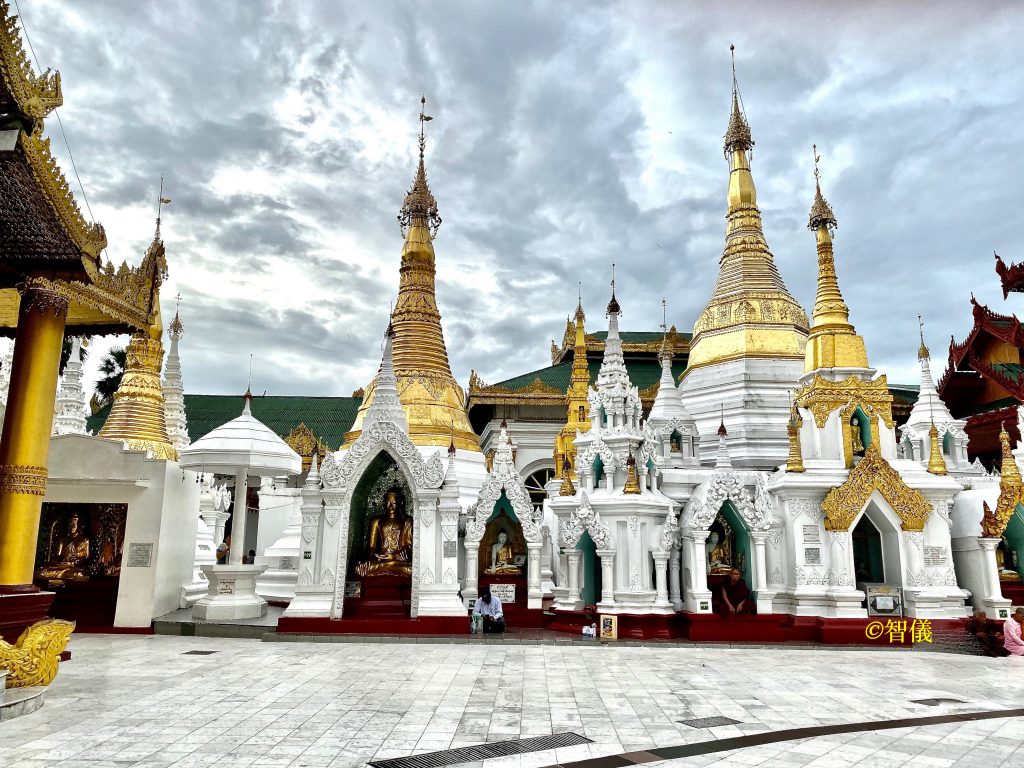 Shwedagon Pagoda – notes for foreign visitors
There's an entrance fee of 10,000 kyats (just over £5) for foreigners, but it was well worth it. There're a couple of basic rules to observe when visiting Shwedagon Pagoda:
(1) No footwear – it could be tricky walking on the scorching ground, it could also be slippery after it's been raining. Most locals wear flip-flops as they're easy to slip on and off. My sandals were fine but shoes and socks might be less convenient. Be sure to carry wet wipes!
(2) No shorts – not just for ladies! My partner had to wear a Longyi (with a deposit of 3000 kyats) over his shorts!
Chaukhtatgyi Pagoda
Our next stop was to Chaukhtatgyi Pagoda. It's nothing special after the opulence of Shwedagon Pagoda. The main attraction is of course the 66-metre-long reclining Buddha which has a beautifully serene face!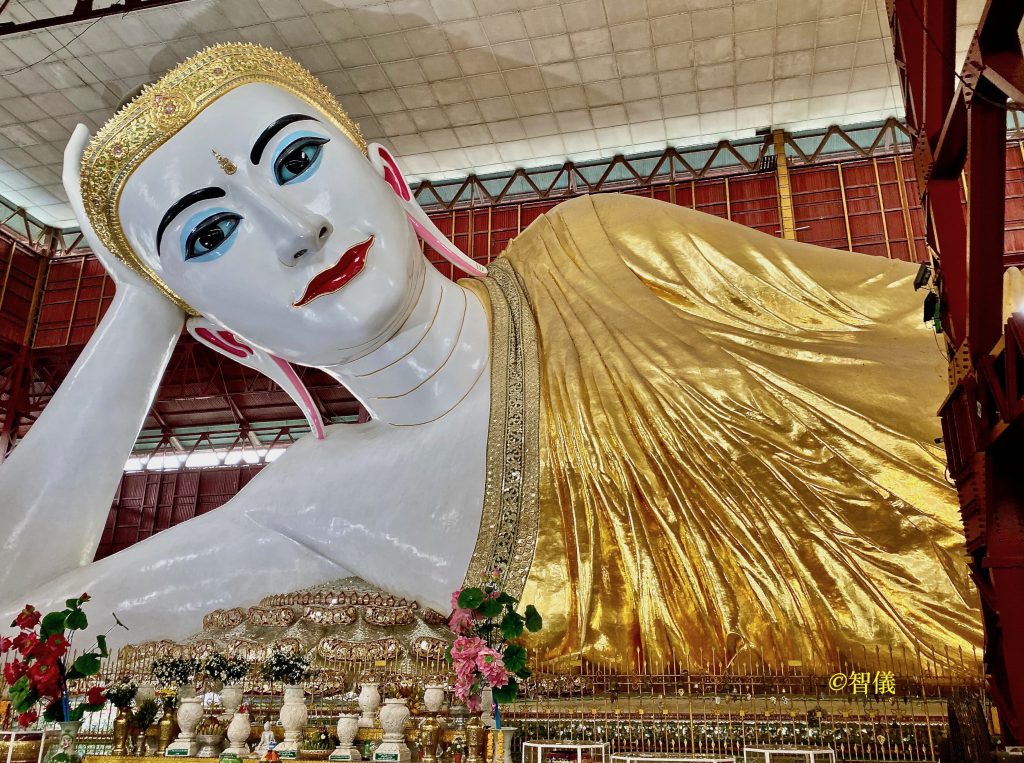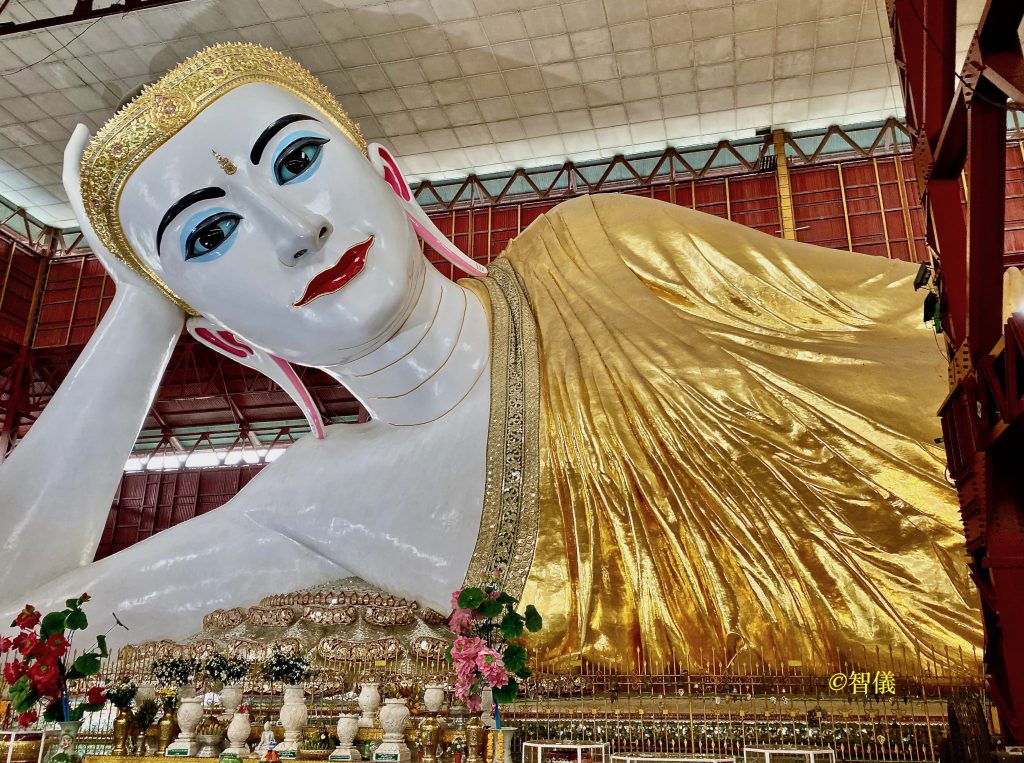 Apparently the soles of the feet contain over 100 auspicious characteristics of the Buddha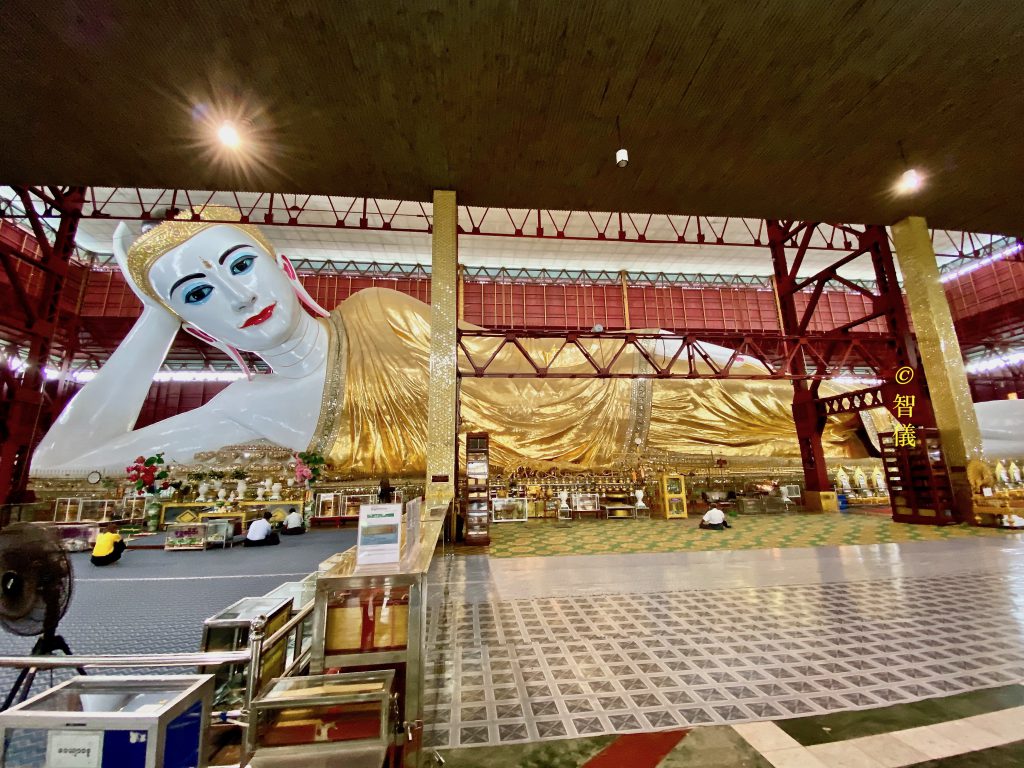 Downtown Yangon
After sampling some local snacks at a traditional tea-shop, we headed to Downtown Yangon where colonial buildings stand side by side with the age-old Sule Pagoda with modern high-rises in the background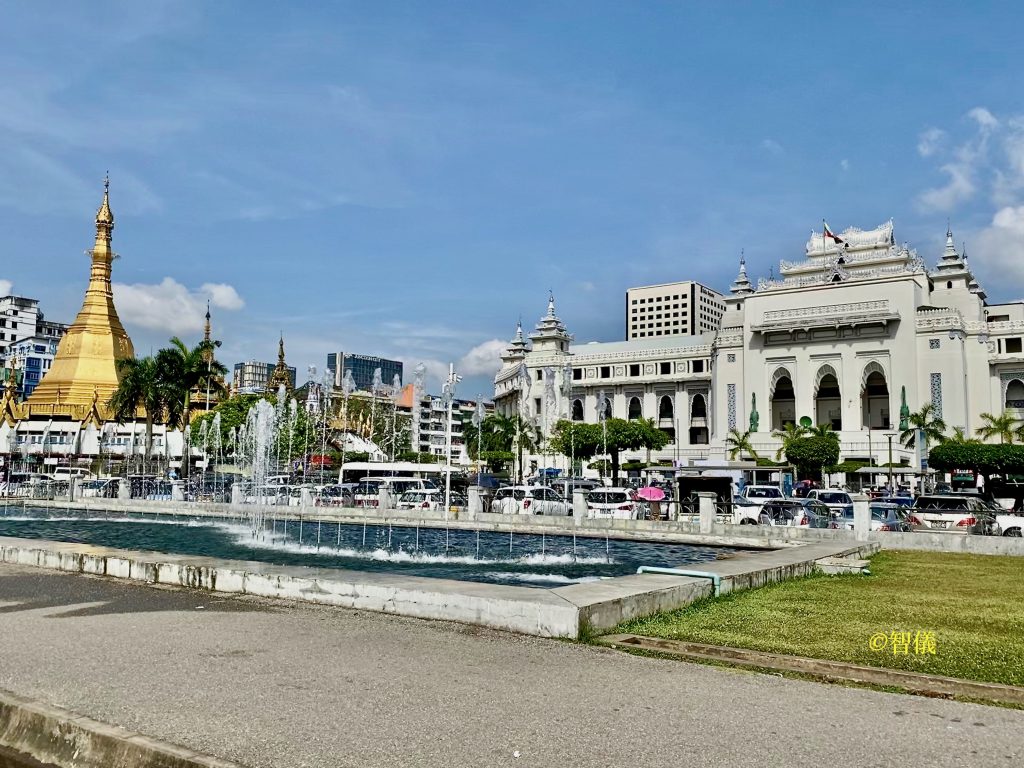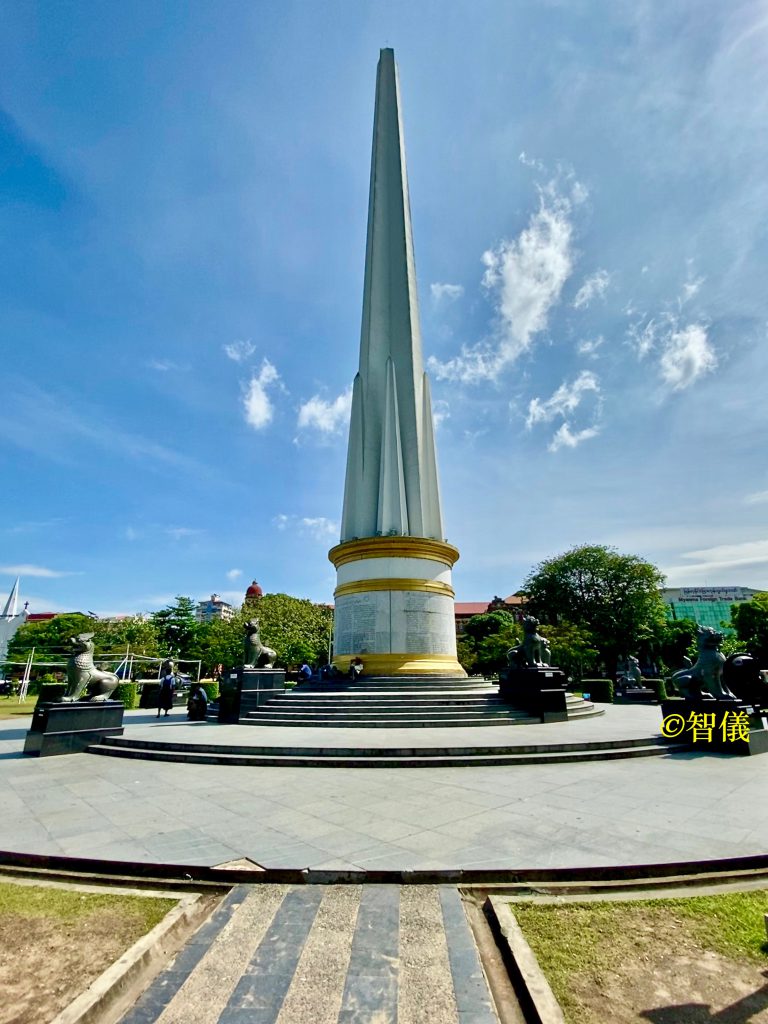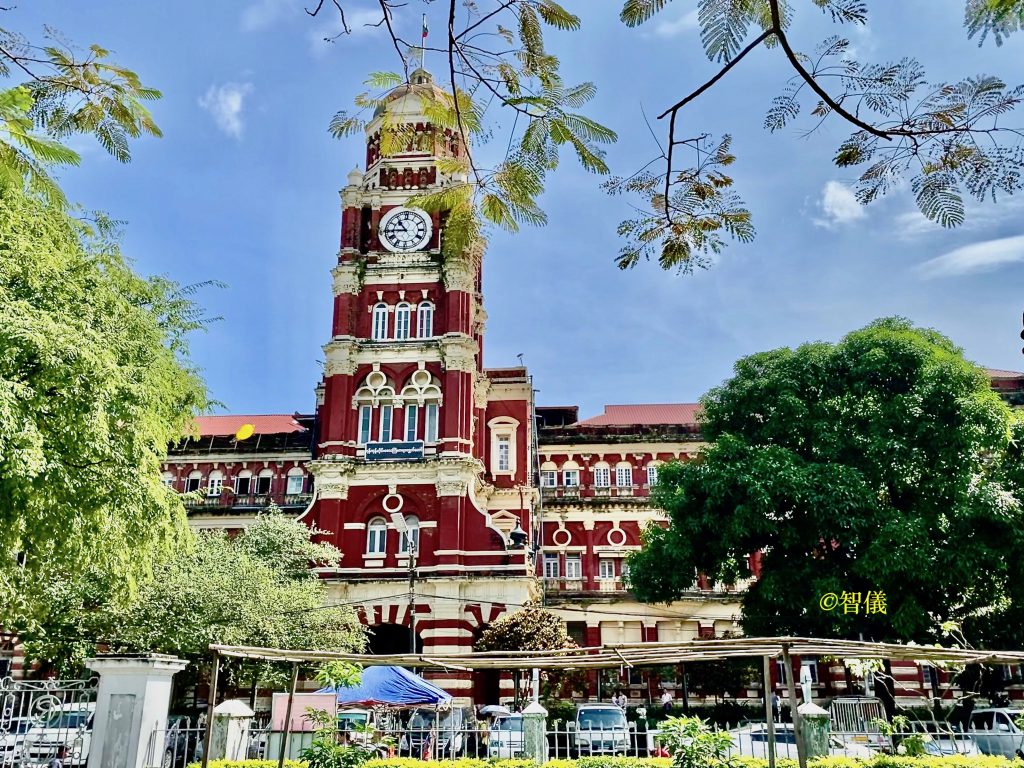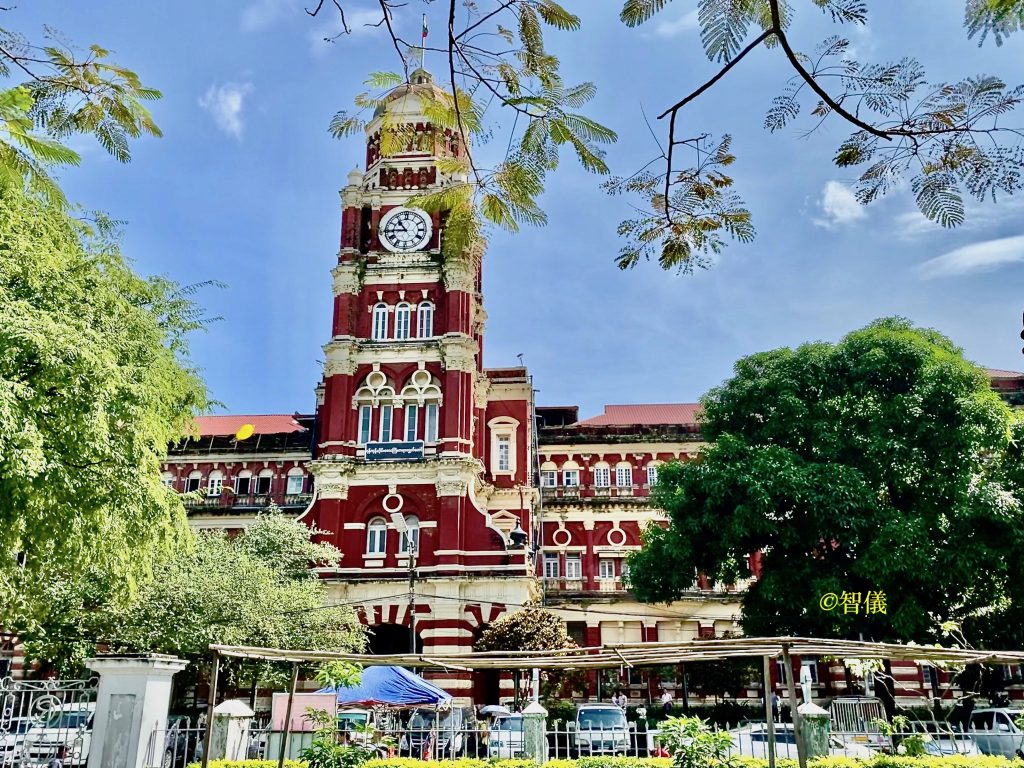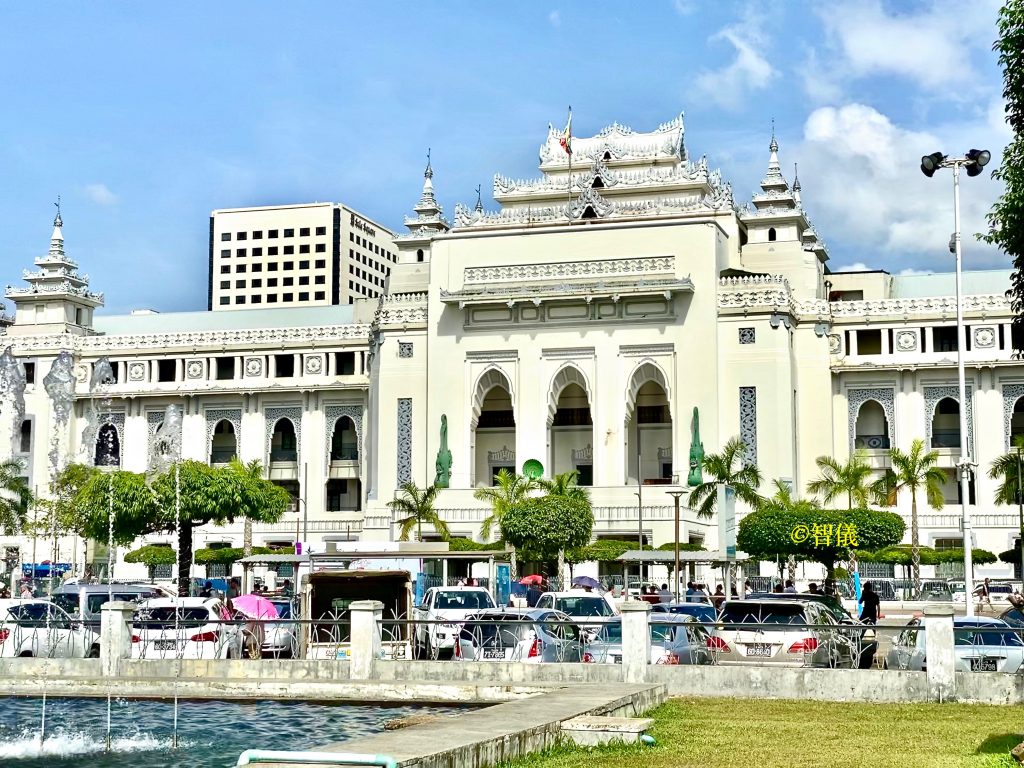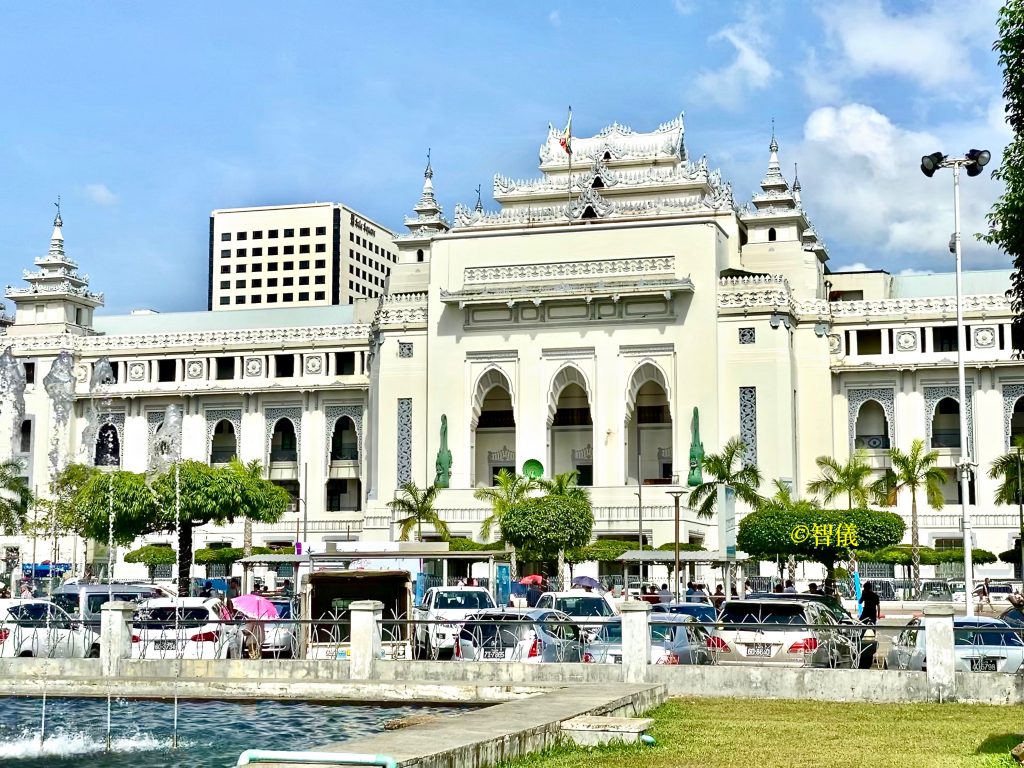 Kandawgyi Lake
This artificial lake is an oasis of serenity in the middle of the city. Karaweilk Palace floating restaurant, built in 1972 to resemble a royal boat, is a stunning sight from afar or up front. It's a popular venue for cultural shows, lunch and dinner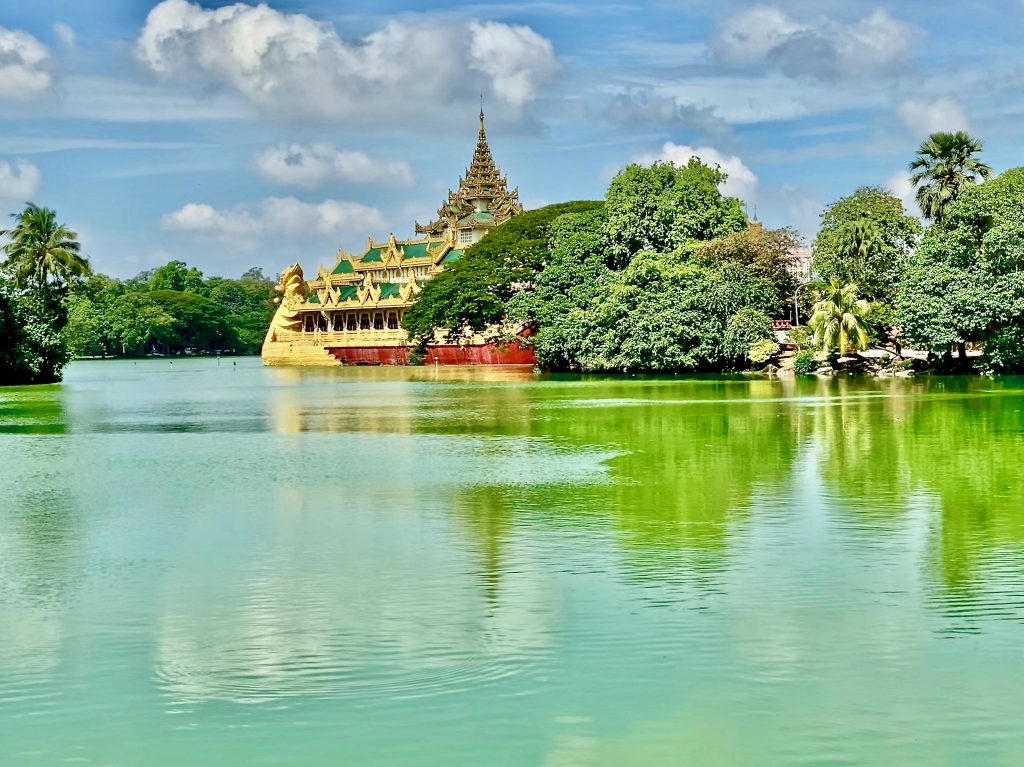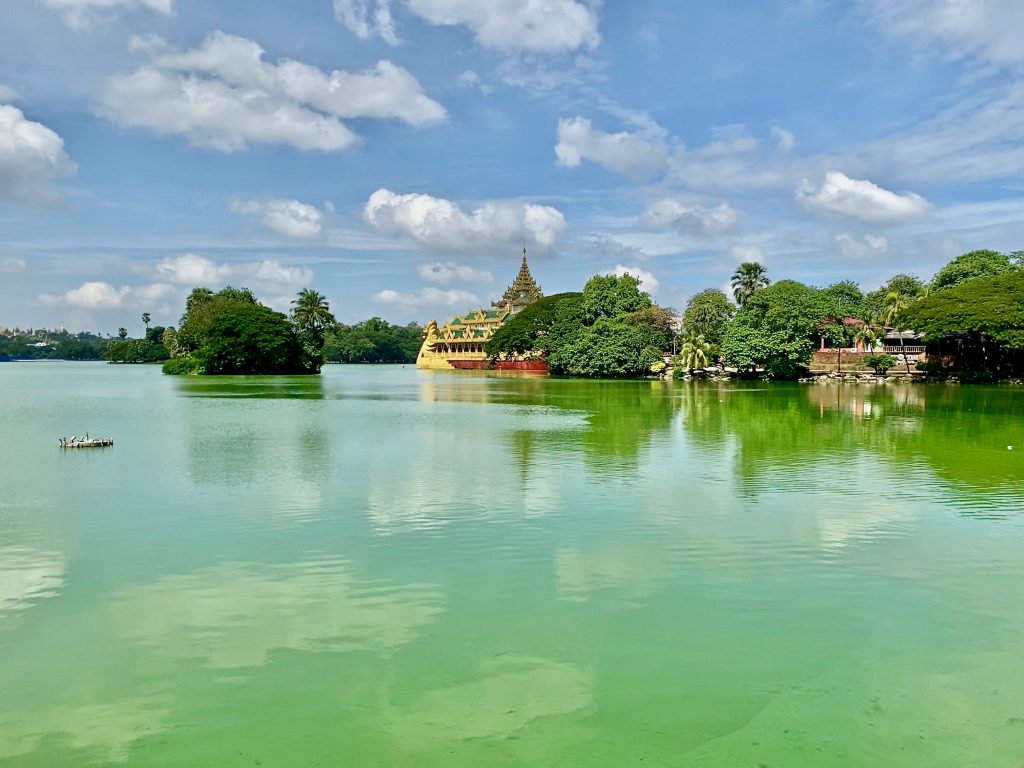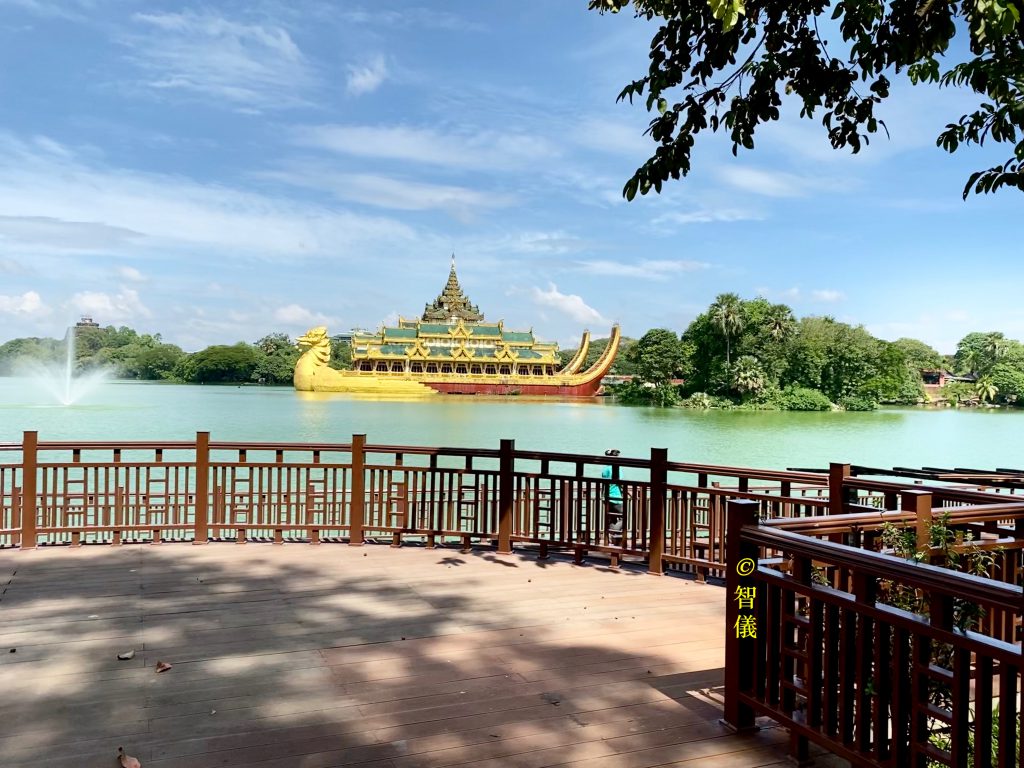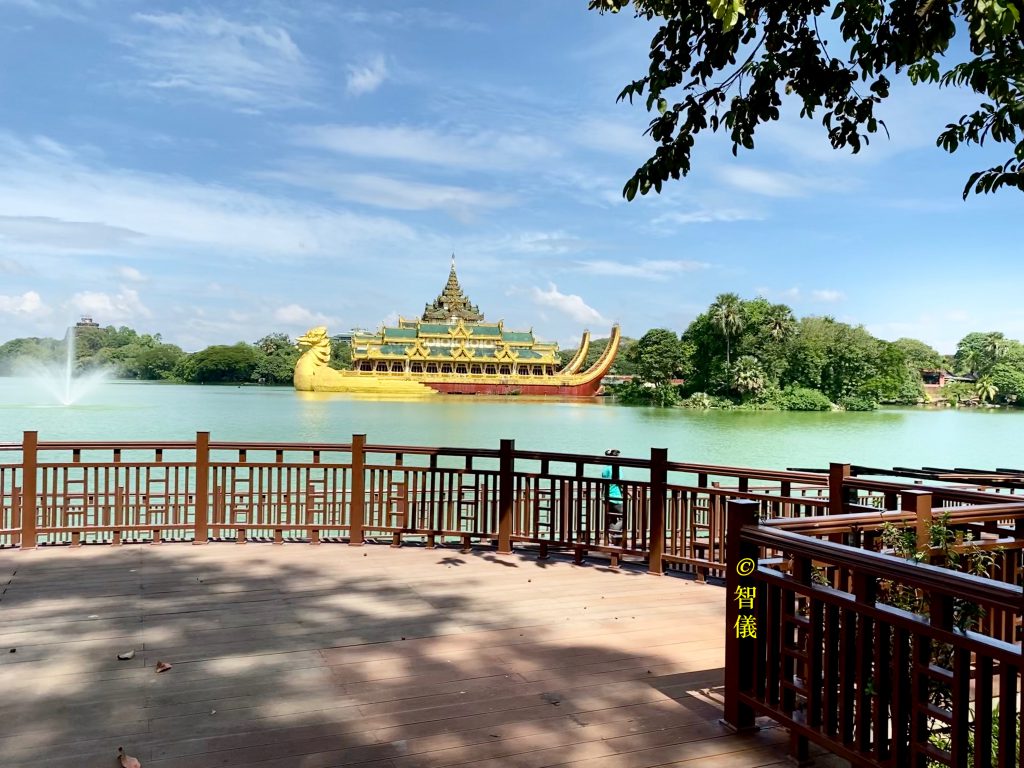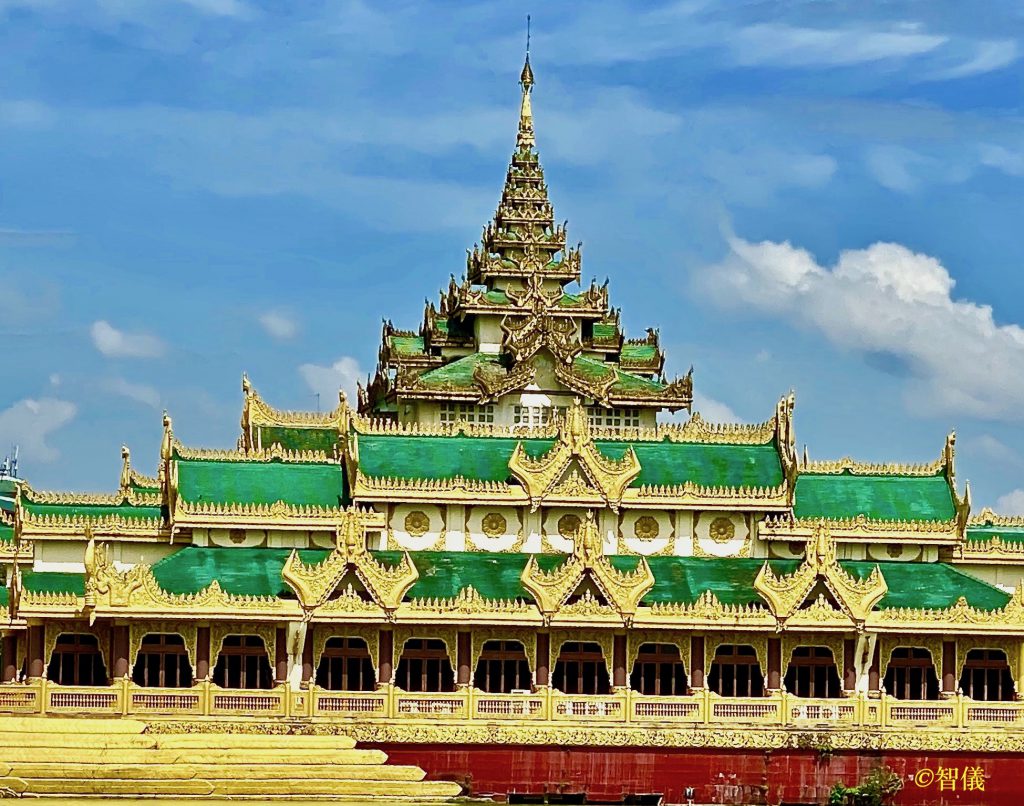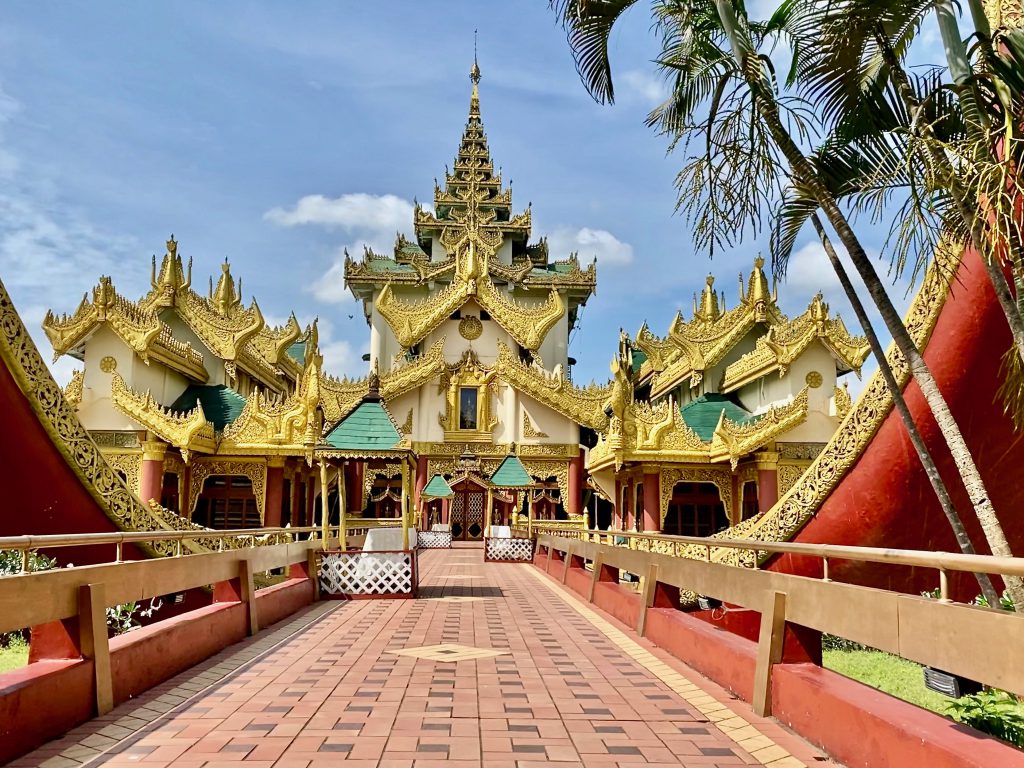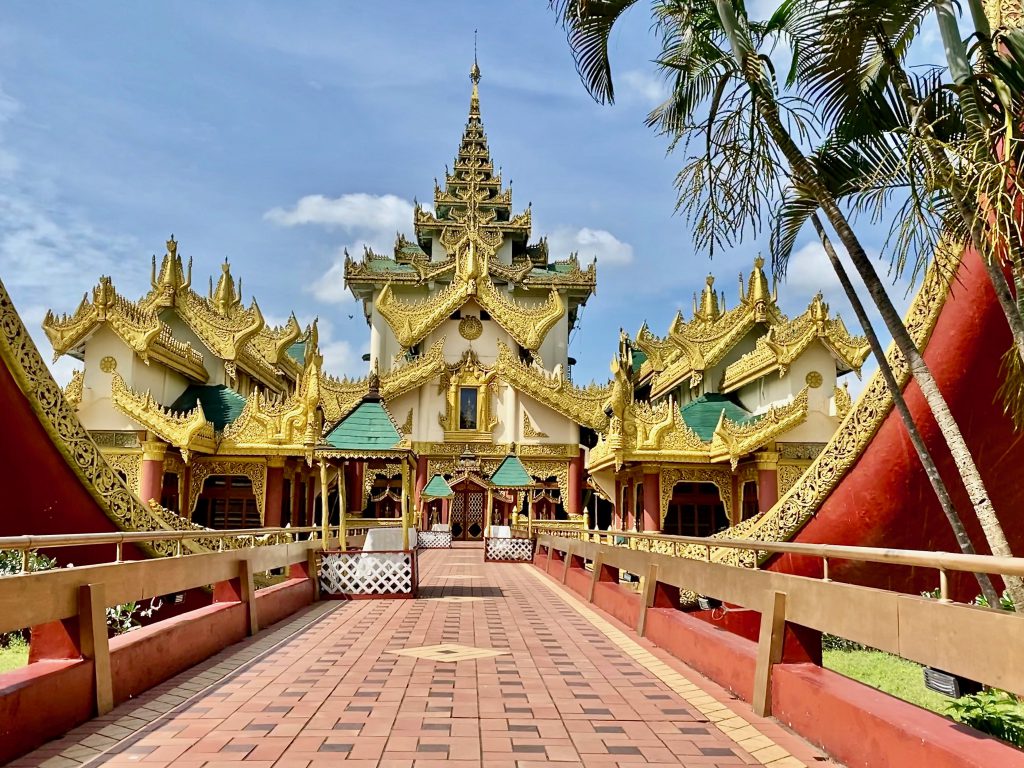 Mingalar Sky Lounge at Yangon International Airport
All too soon it's s time to say goodbye, but not before we sampled more of Myanmar's hospitality!
Mingalar Sky Lounge was one of the best airport lounges that I have used! It's spacious and there's a great selection of refreshment! A fitting end to our wonderful trip to Myanmar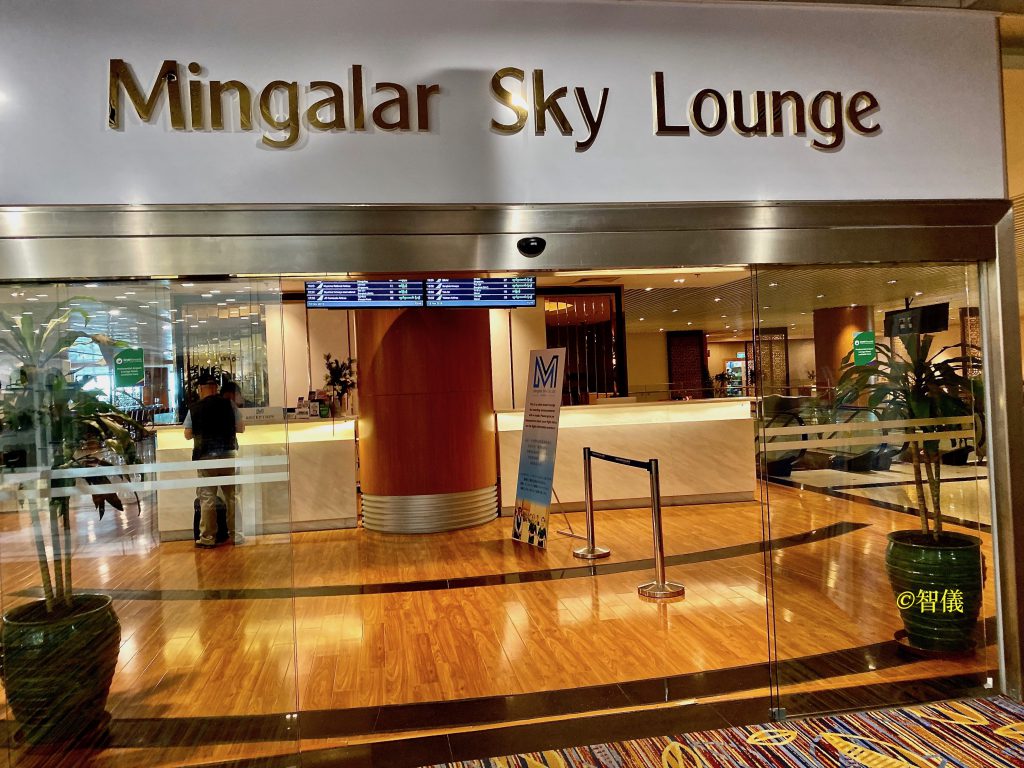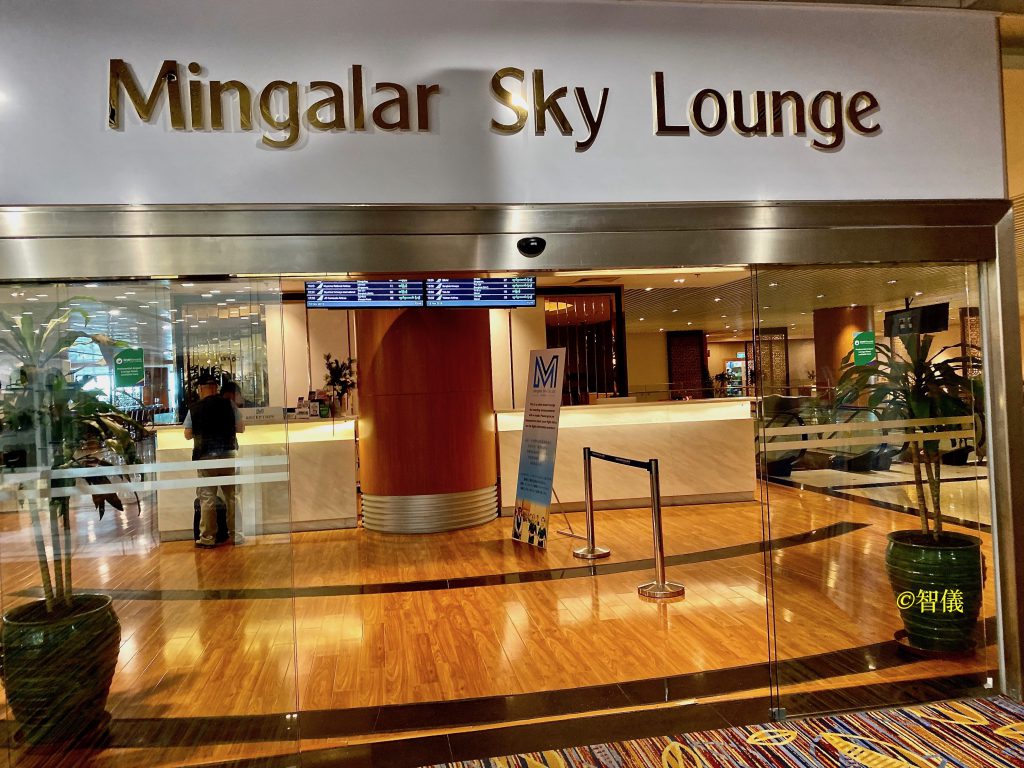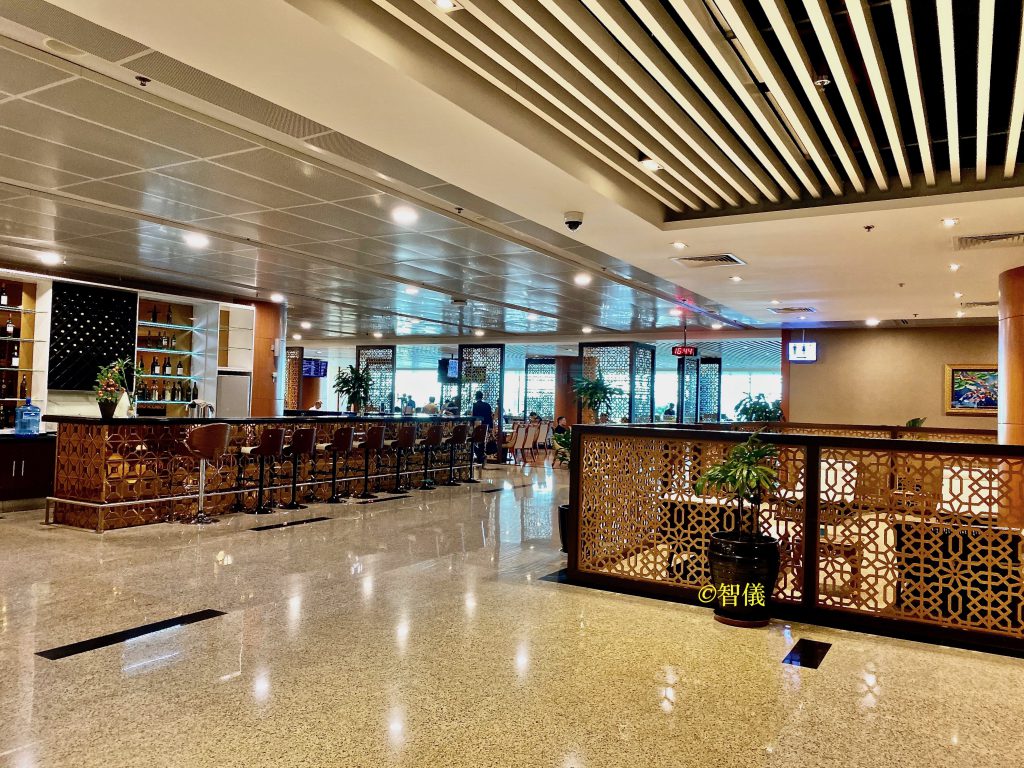 Goodbye for now, Myanmar! I would sure like to explore other parts of this hospitable country!
Finally here are my fridge magnet and me creating my own memories!