Sintra – a UNESCO World Heritage Site
Sintra is about 30 km from Lisbon, a must-visit town when visiting Lisbon. In fact people go to Sintra and take in Lisbon on the way. Whichever way round, Sintra is well worth a visit
The temperature was very comfortable to visit Sintra in May 2017. The weather was warm but not hot. It was too early for the summertime tour groups, just discerning visitors like us!
Sintra was photogenic from every angle!
The municipal building of Sintra is splendid!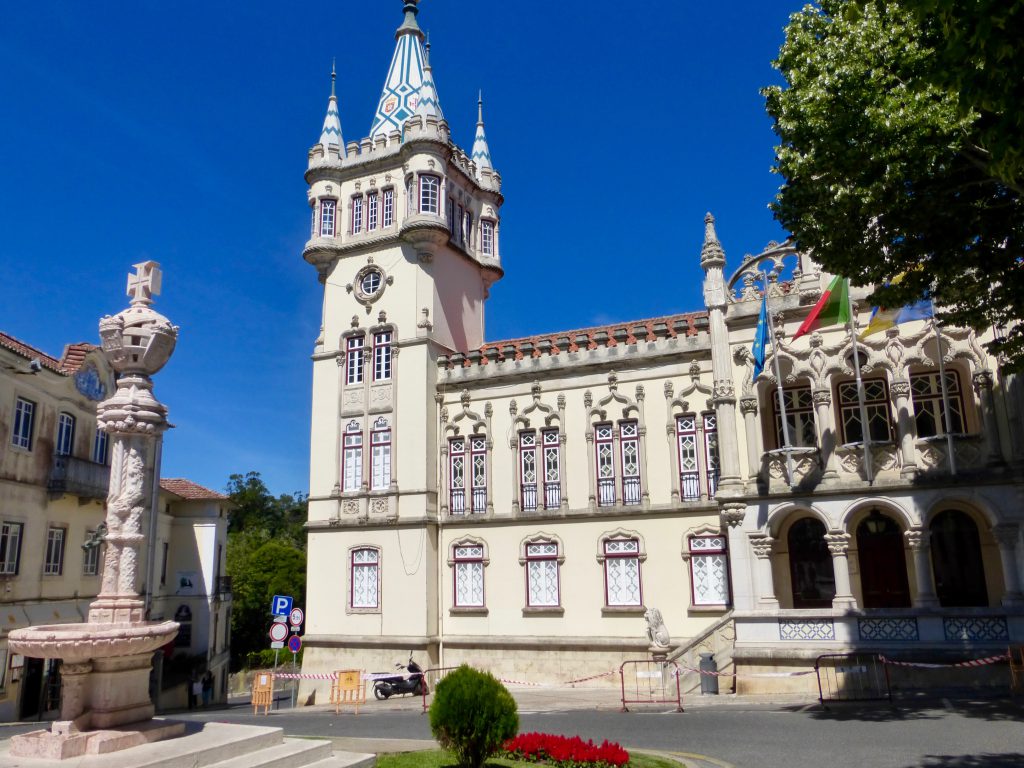 Sintra National Palace and views from it
This is the square to catch the bus to the hilltop Pena National Palace. Being too impatient to wait we took a ride on a 3-wheels vehicle. We had to hold on for dear life as it zoomed round up the hill!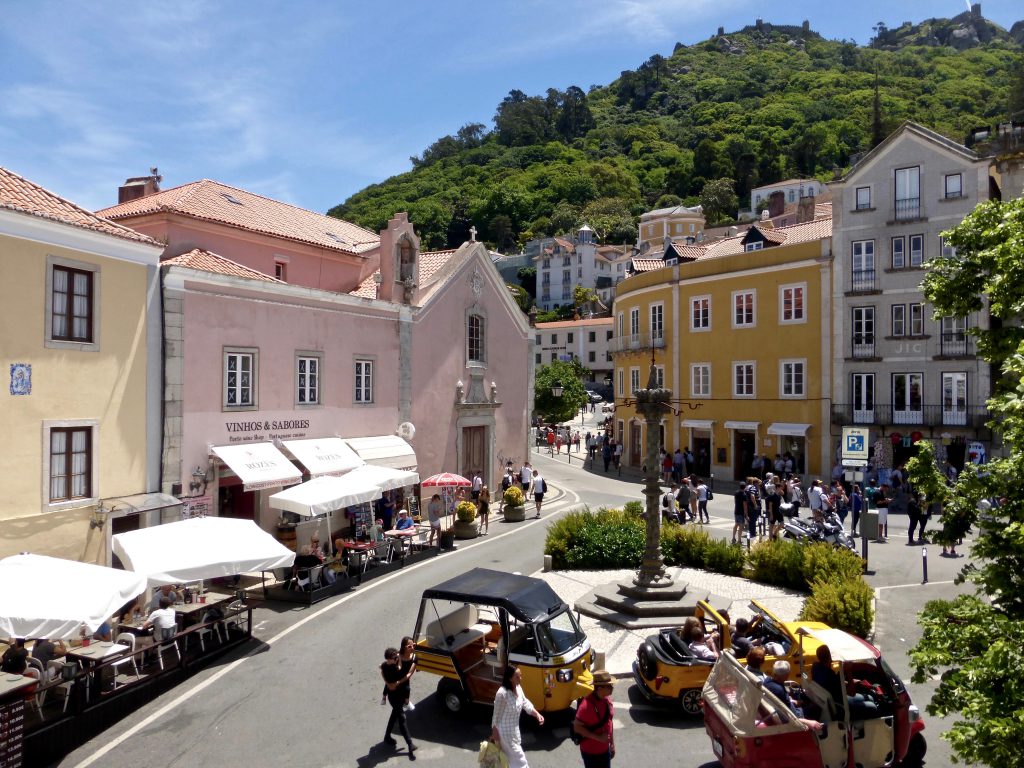 Palácio da Pena
Like Neuschwanstein in Germany it's whimsical but stunning! A feast for the eyes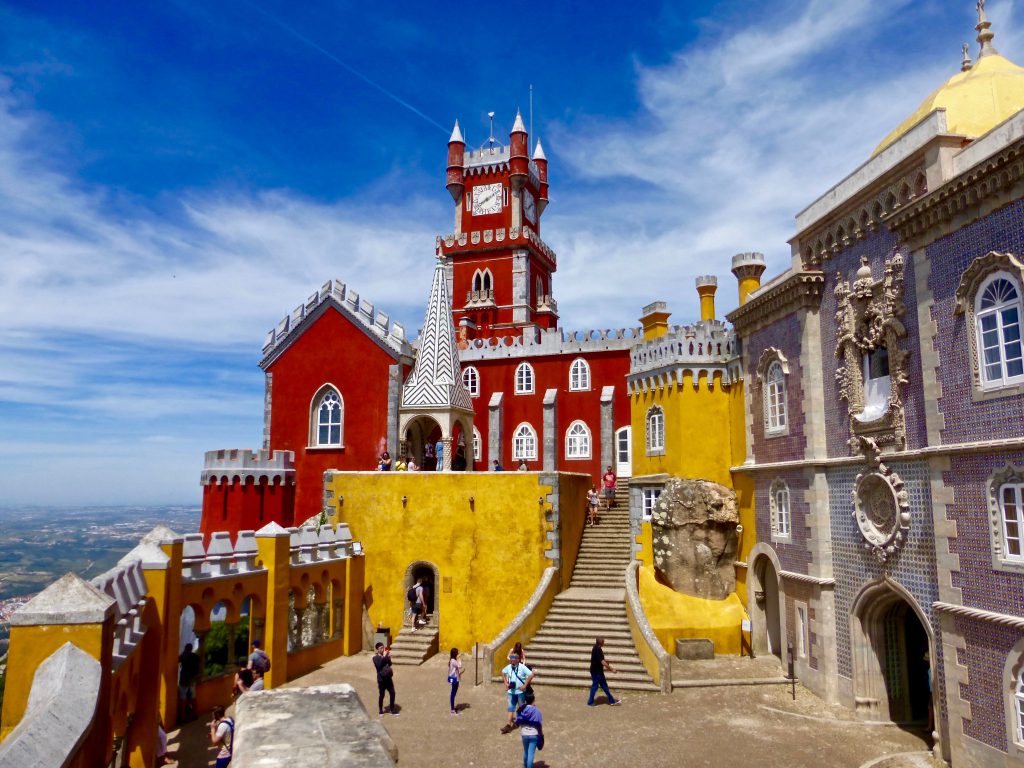 Views from the top
Finally – I was there!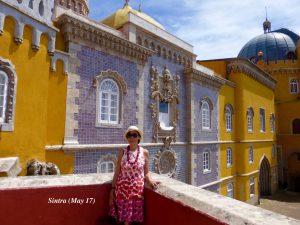 Got the fridge magnet 😁