Falmouth is renowned for its sub-tropical gardens. While in the area, I visited 2 gems, Trebah Gardens and Trelissick Garden.
Trebah Gardens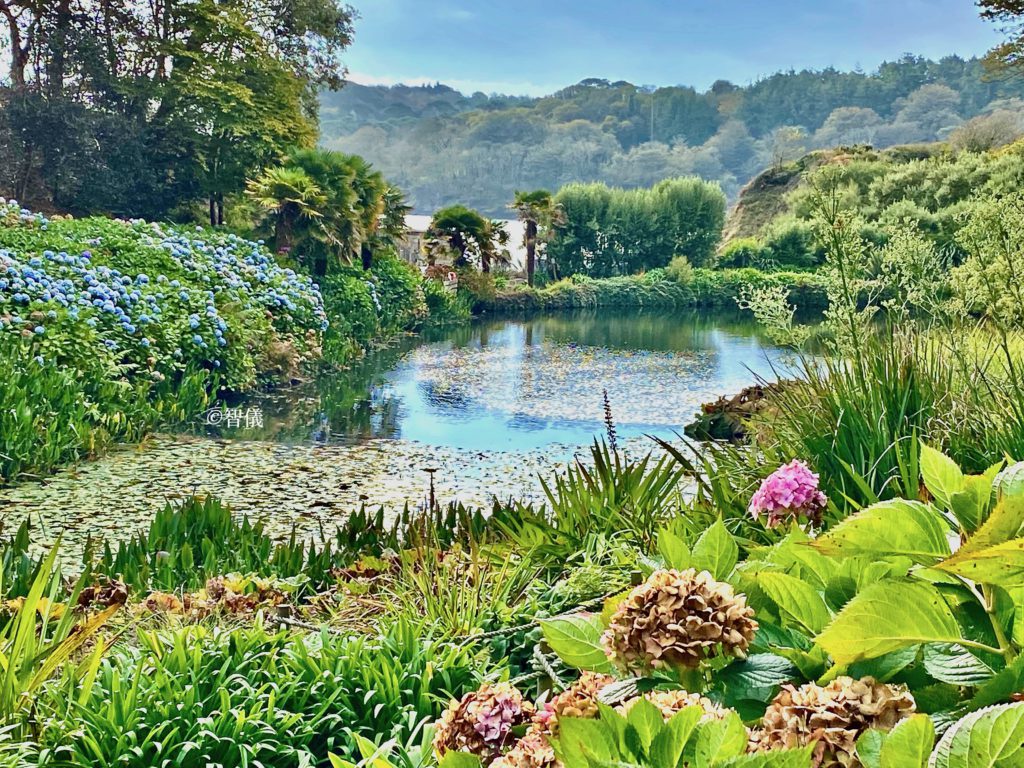 Trebah is only a short drive from The Greenbank Hotel at Falmouth where my partner and I were staying in mid October. It was a great way to spend the morning walking off a hearty breakfast!
Trebah Garden is run by Trebah Garden Trust. The spacious open reception area immediately exudes a welcoming feel. It might also have something to do with the fact that we were the first people there when it opened at 10.00, having arrived sooner than we expected!!
An amazing bronze Gunnera plant sculpture fountain adorns the entry to the gardens. At a distance through the plants and tree, there's a glimpse of the house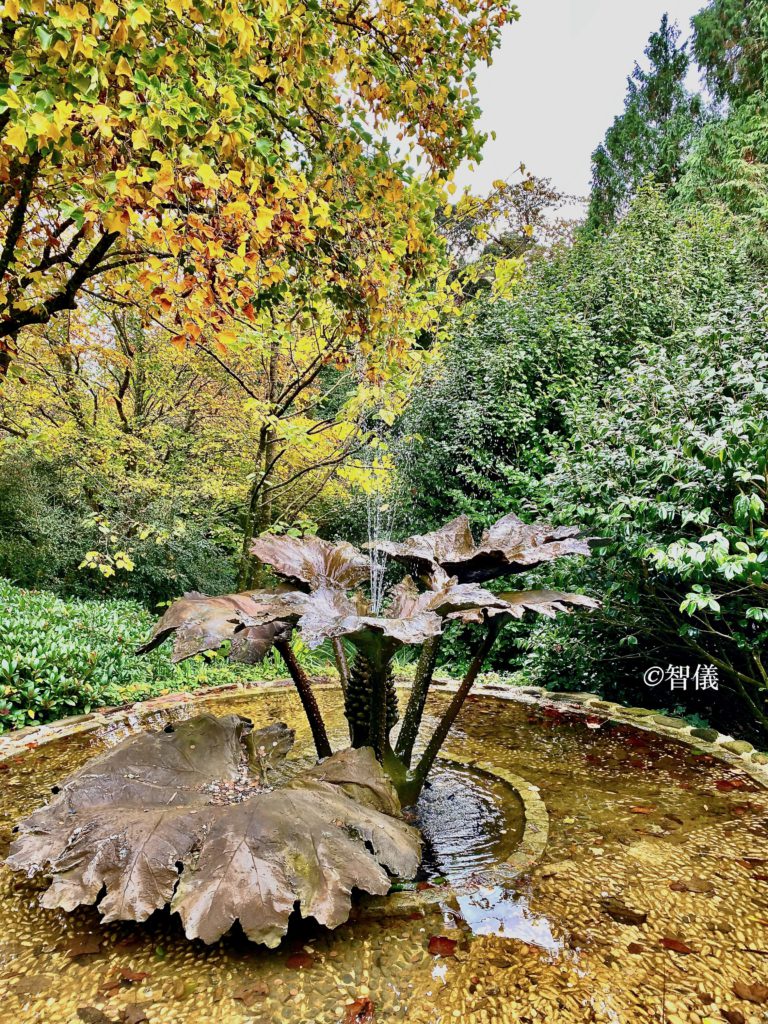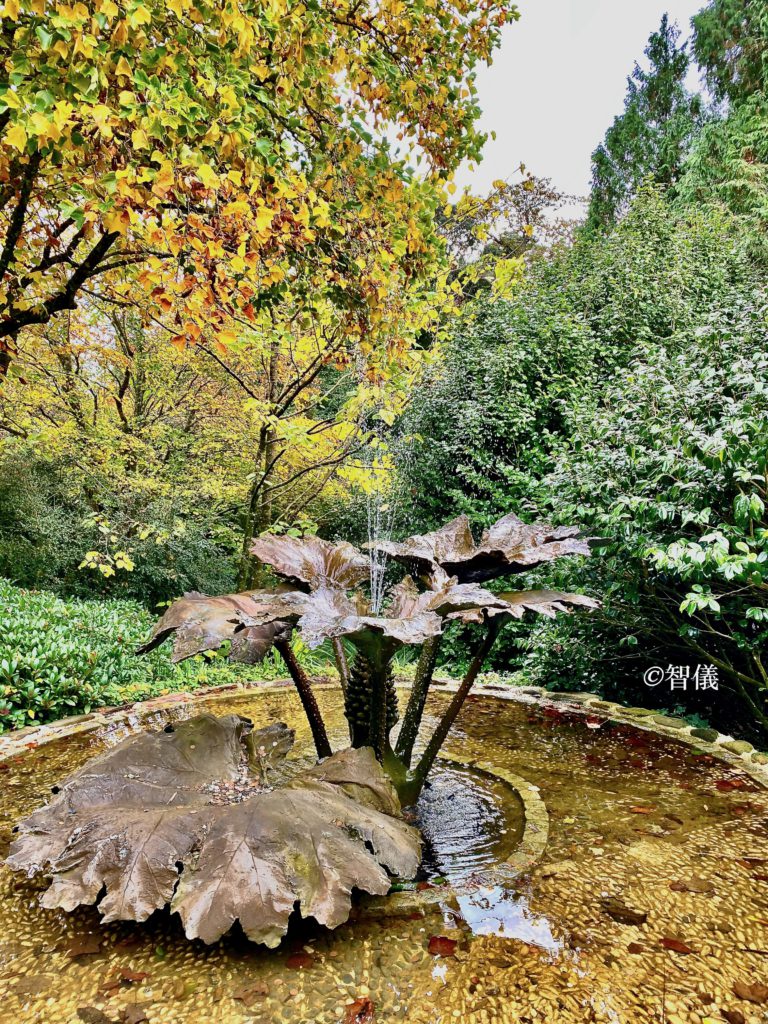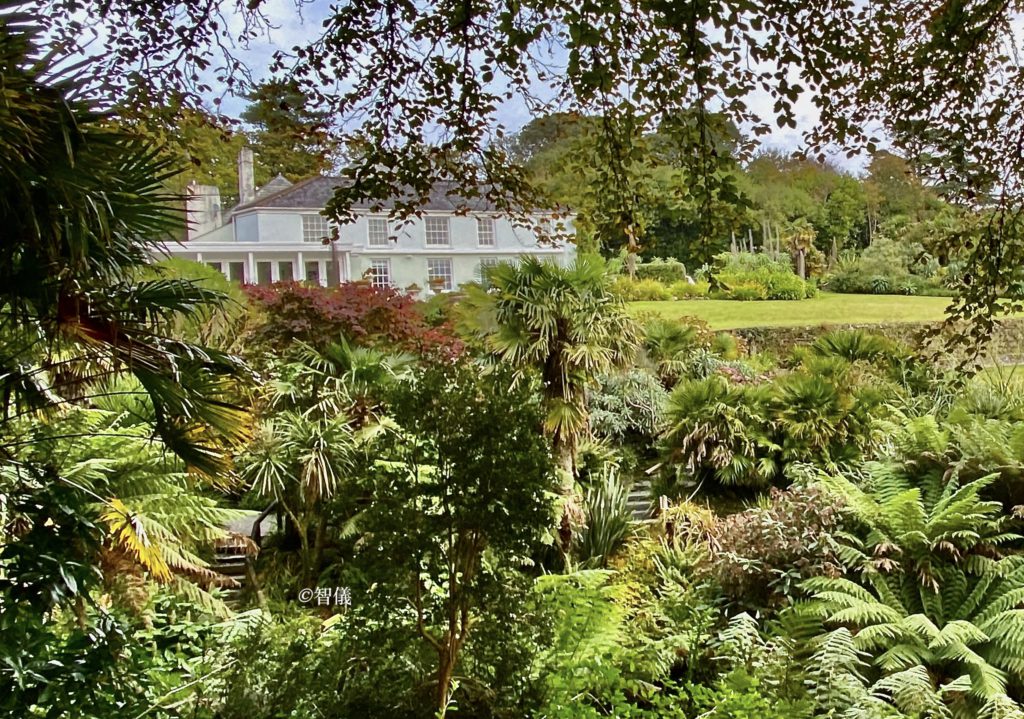 The Koi Pool
We found this pretty little fish pond with huge Koi Carp at a quiet corner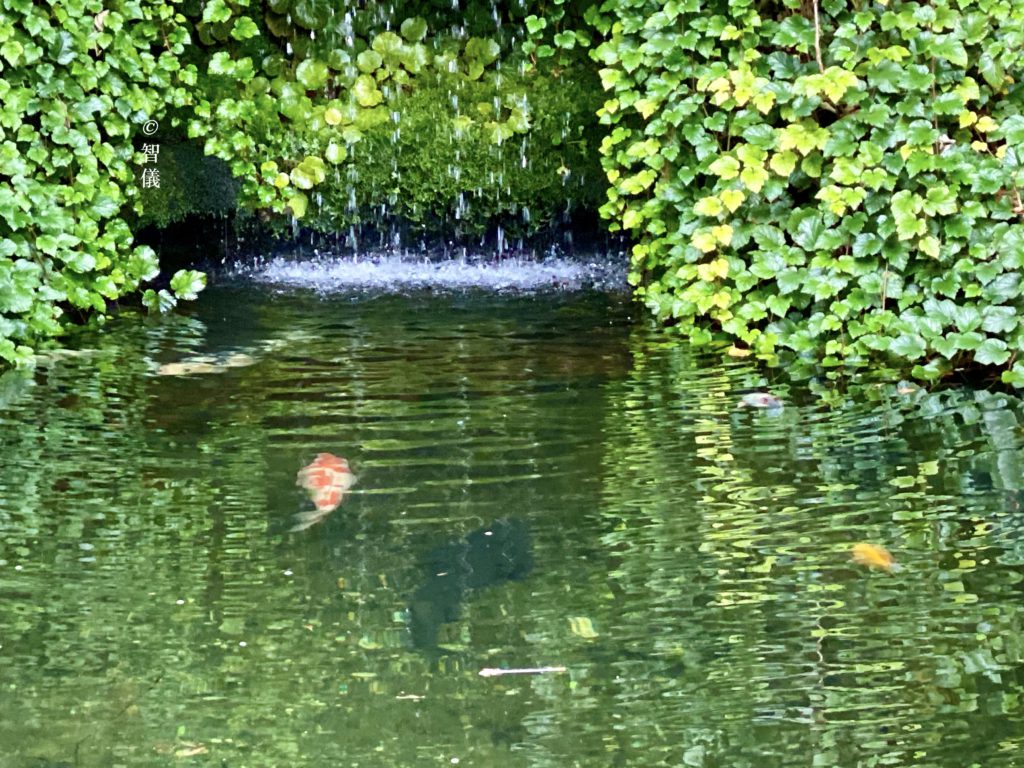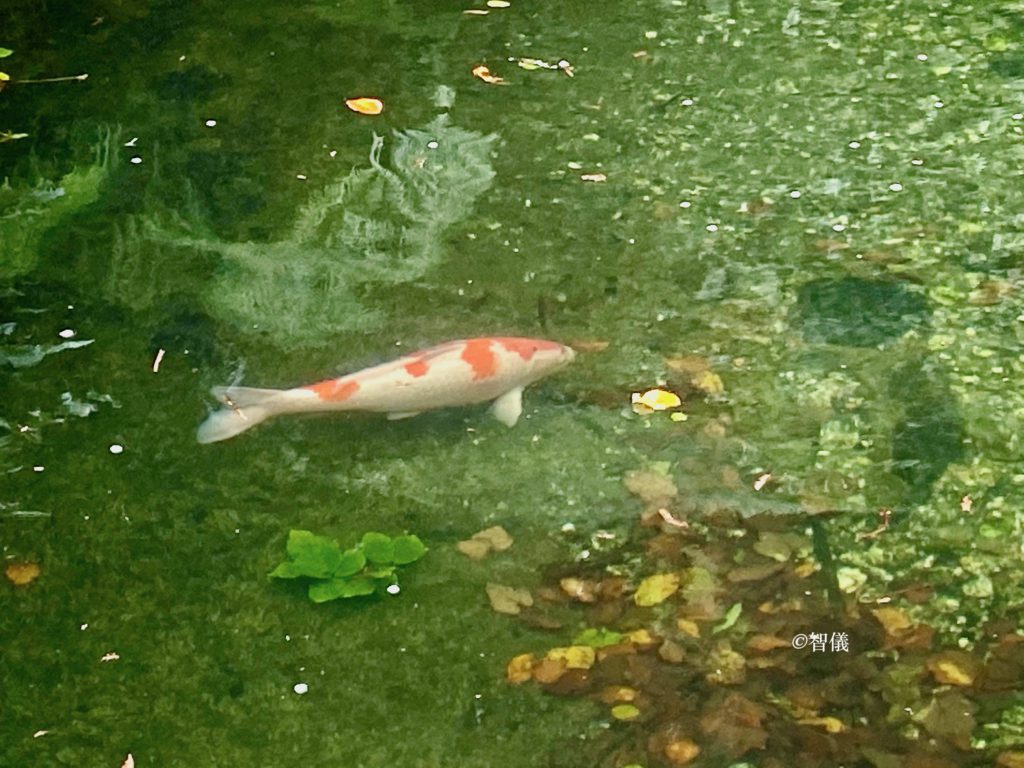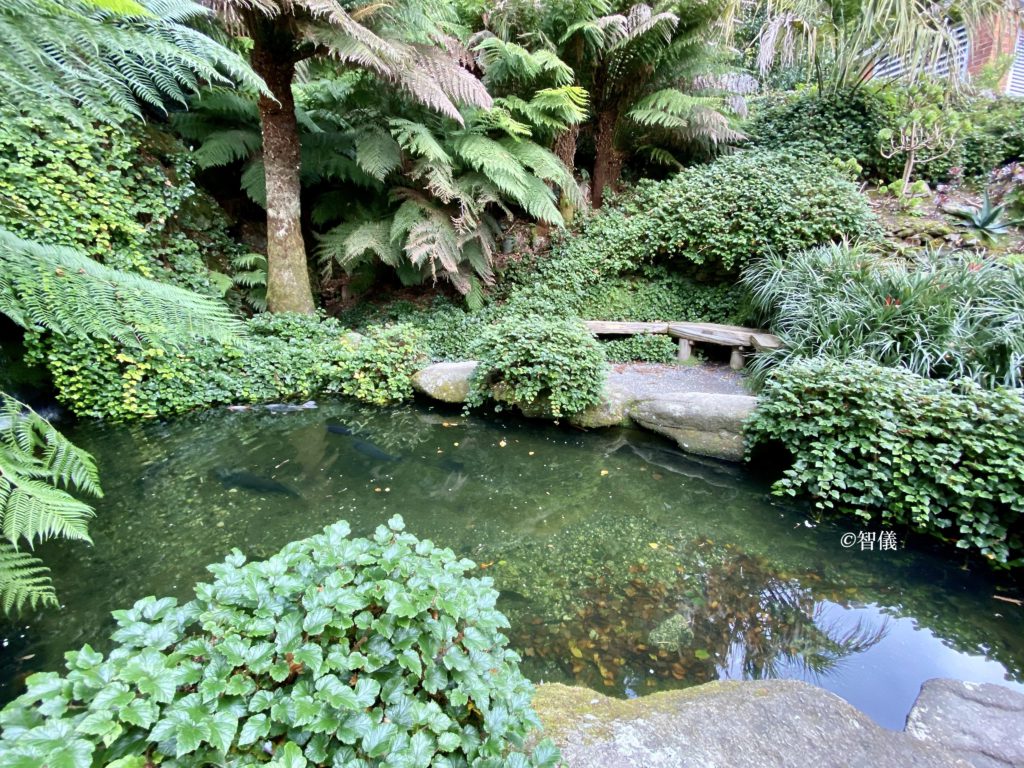 The various walks were well signposted to apply social distancing. The walk heading towards Mallard Pond was lined with colourful Hydrangeas hugging the pond on one side with majestic trees on the other.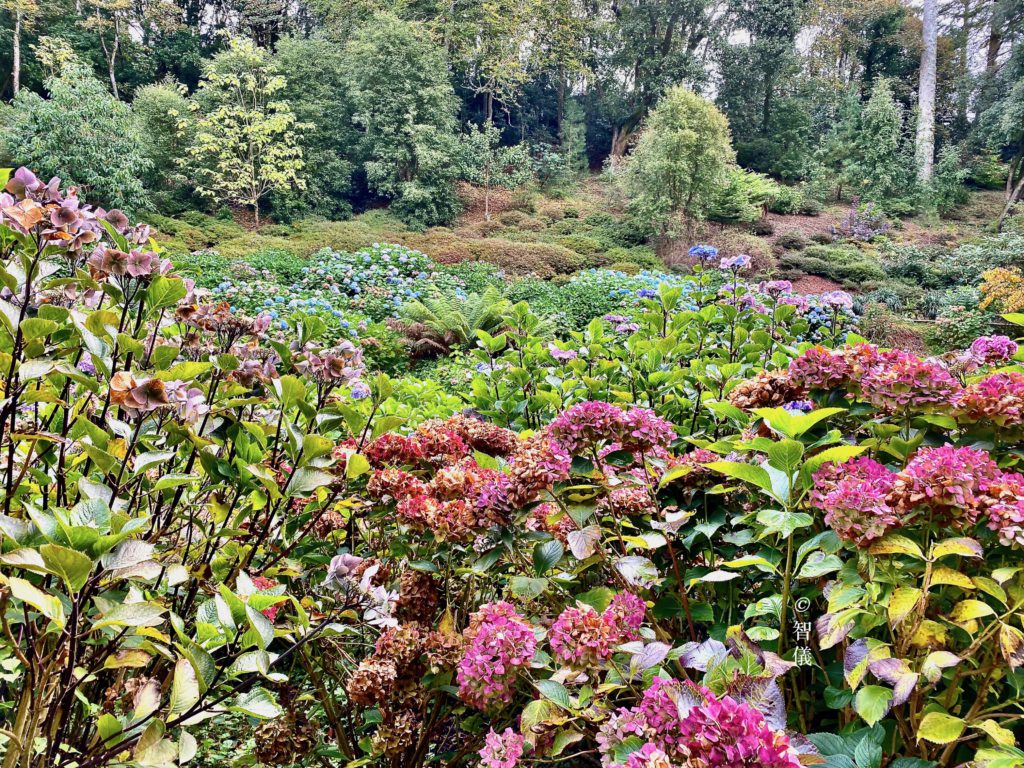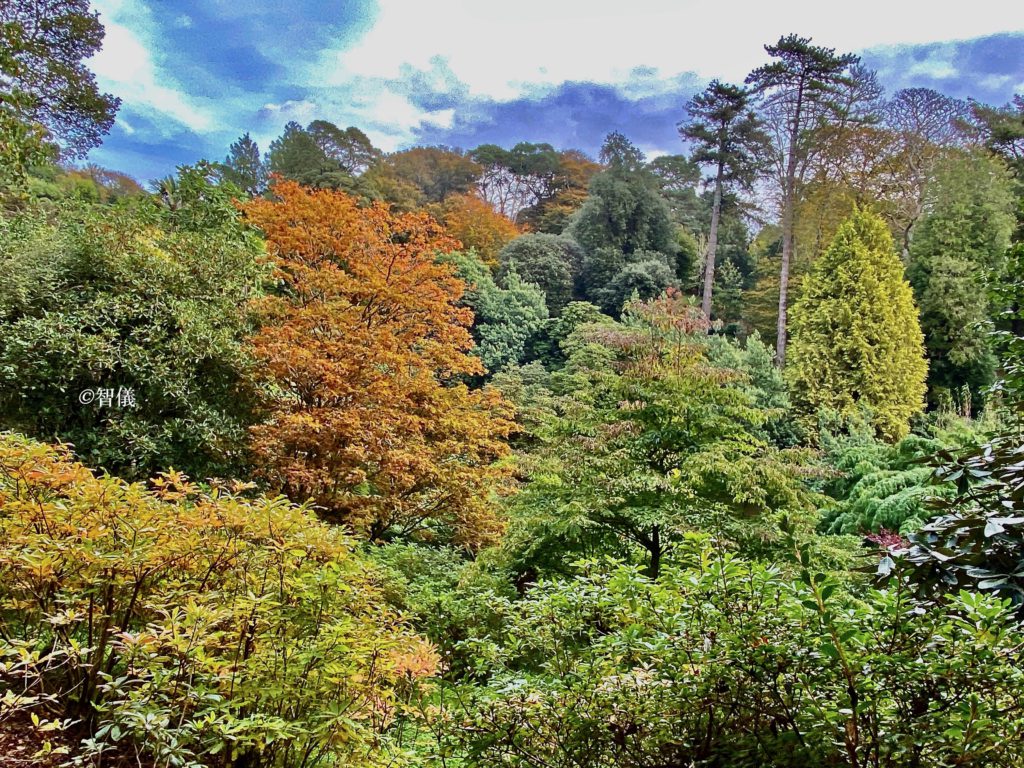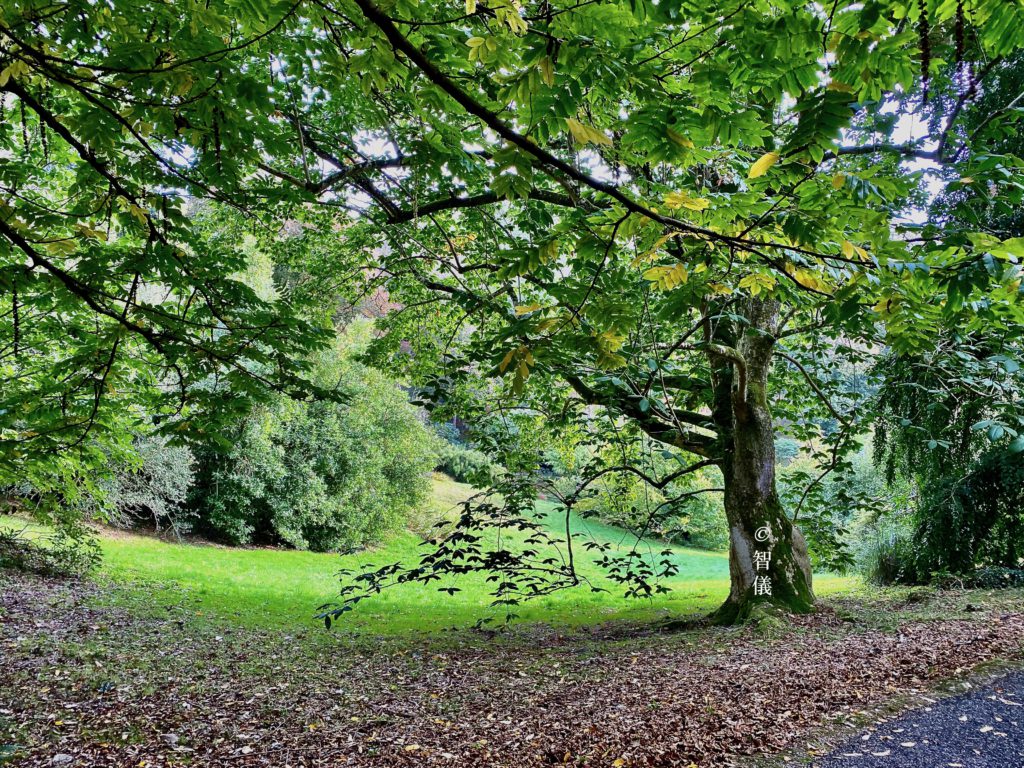 The Garden was a spectacular sight, especially when the sun played hide-and-seek with the clouds.
One minute the landscape was moody and almost mystical….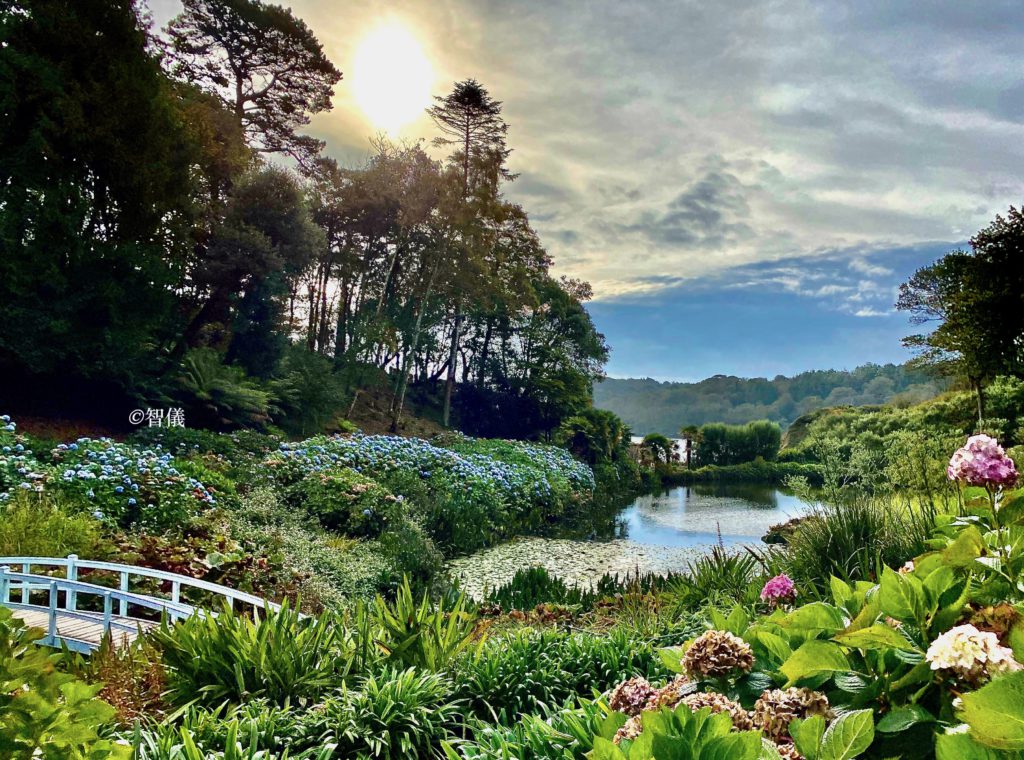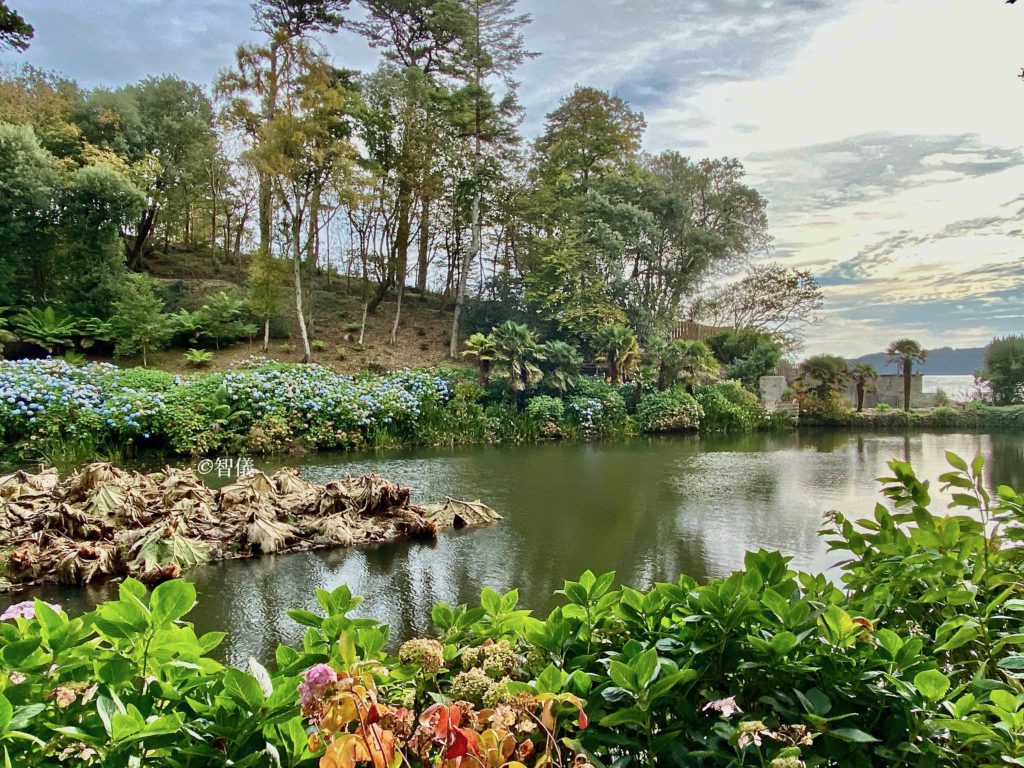 …… the next minute it was resplendent in the sun with splendid reflection on the pond.
It was the sort of scenery that would stir the soul of an artist or a poet!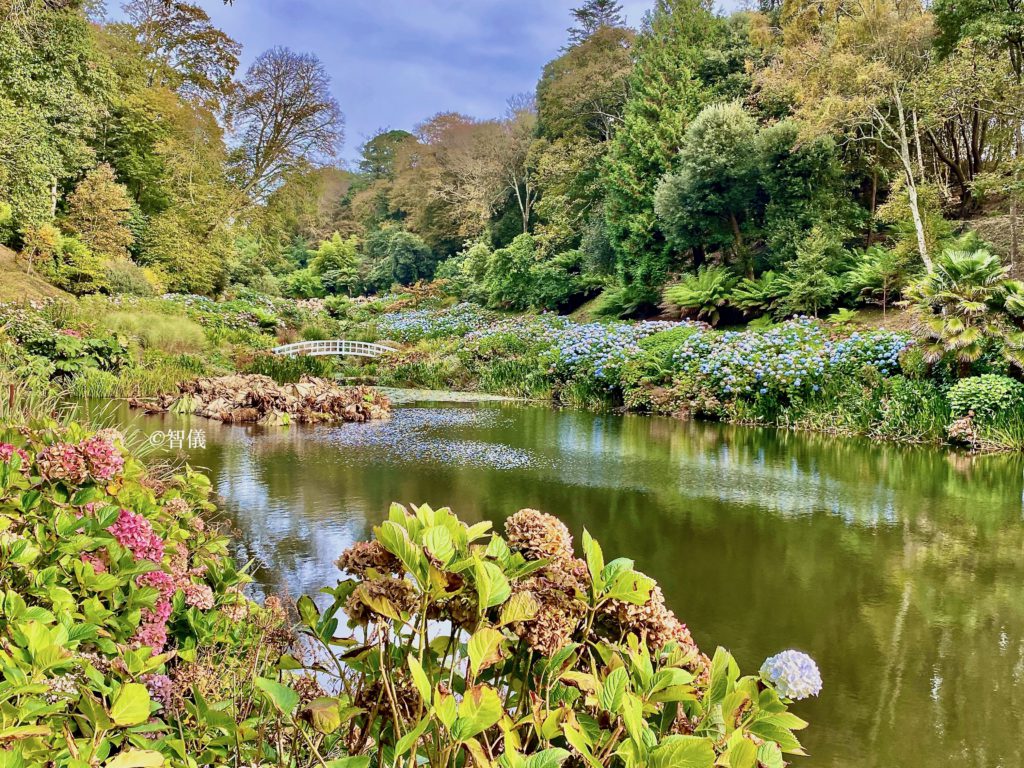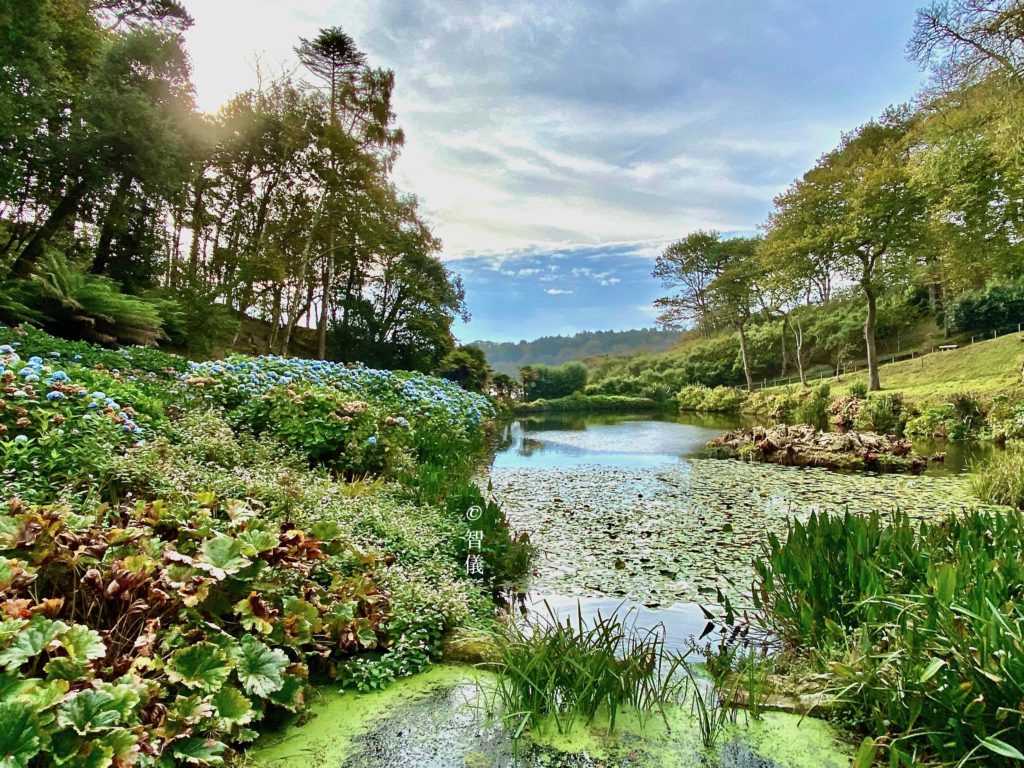 At the bottom of the garden there's access to Polgwidden Cove and the private beach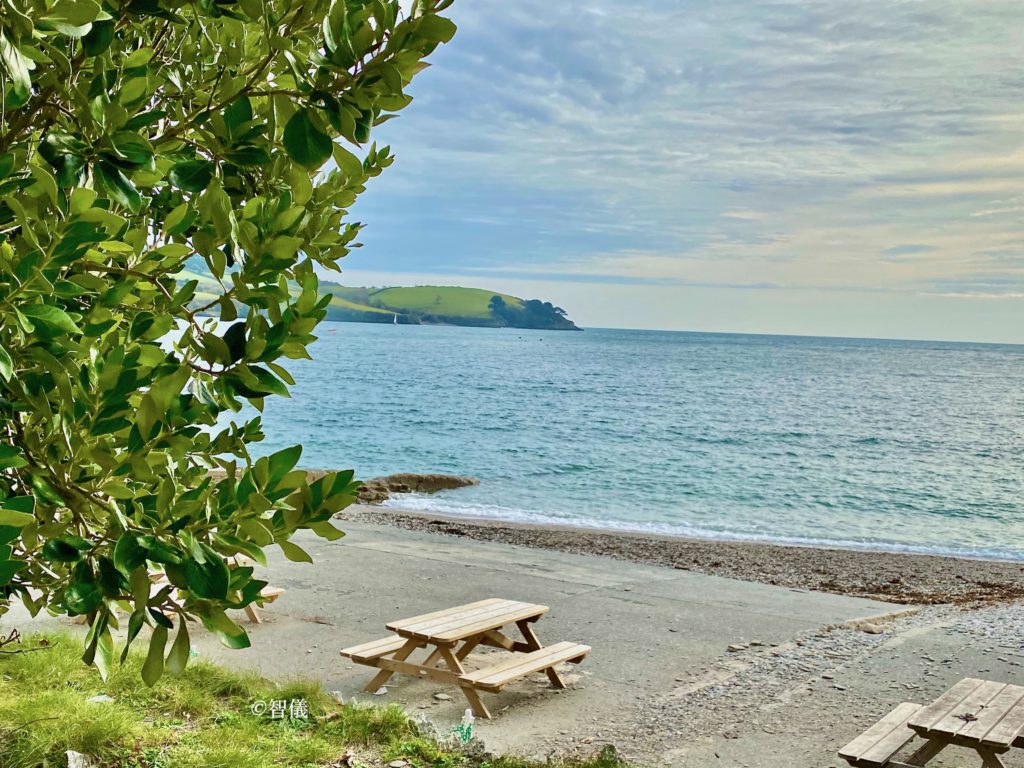 Trelissick Garden
Another morning, another beautiful garden. This time it's Trelissick Garden, a National Trust property
My partner and I have visited Trelissick Garden many years ago. This time we wanted to do the woodland walk surrounding the estate
The Walk with lovely views along the way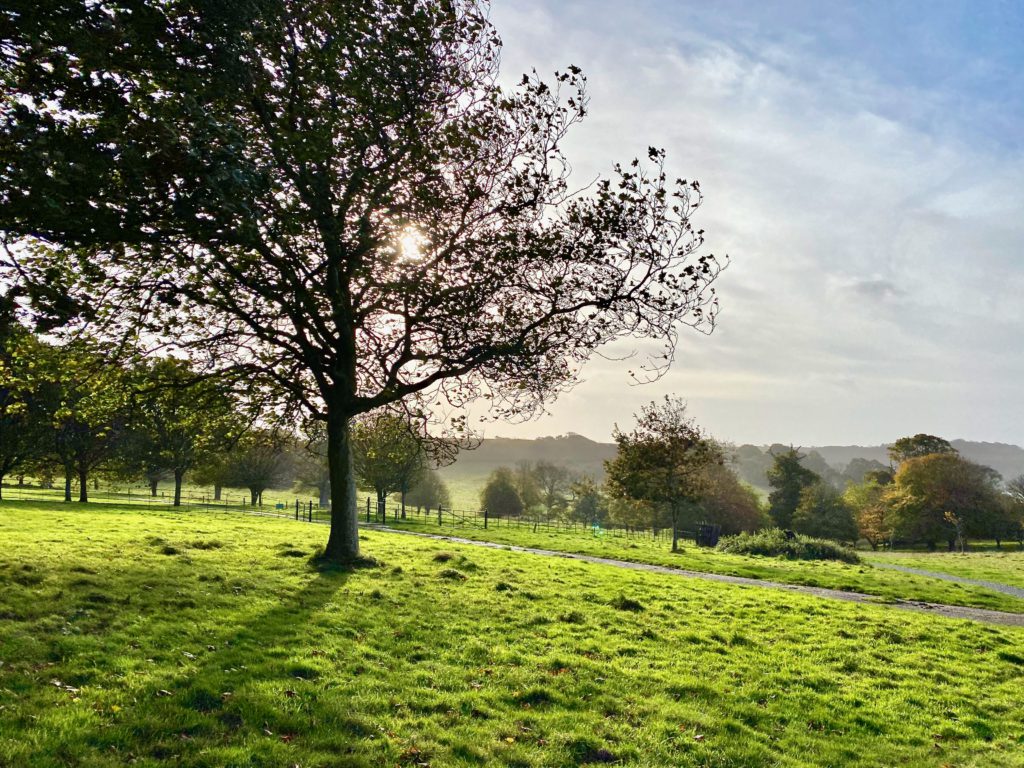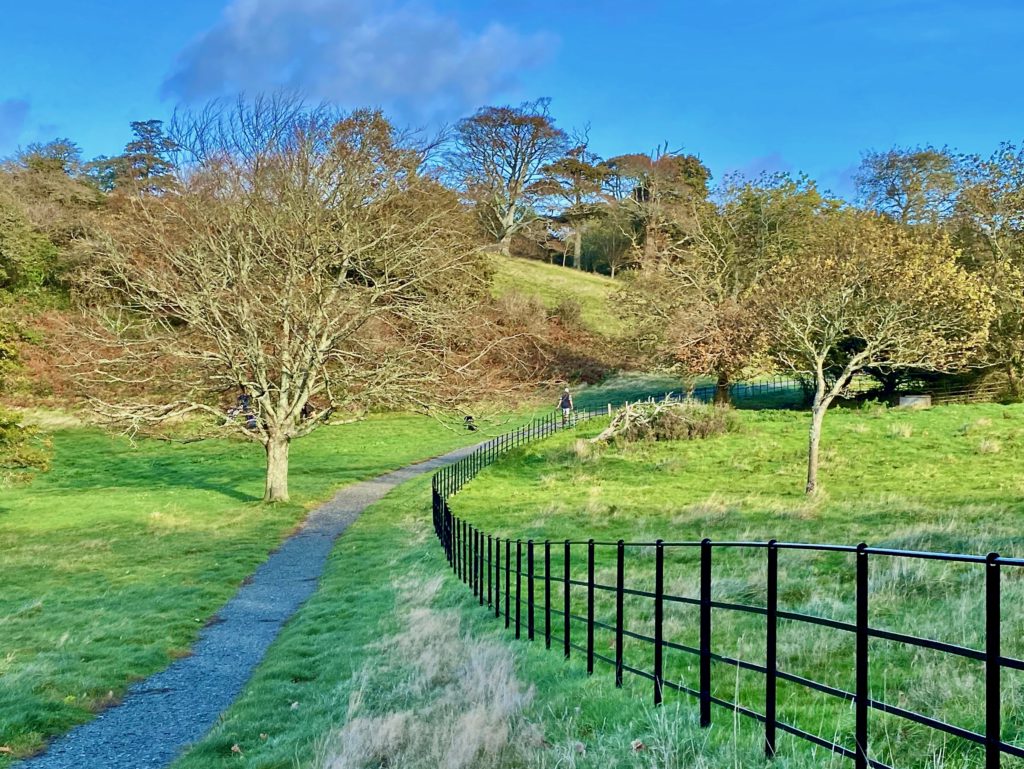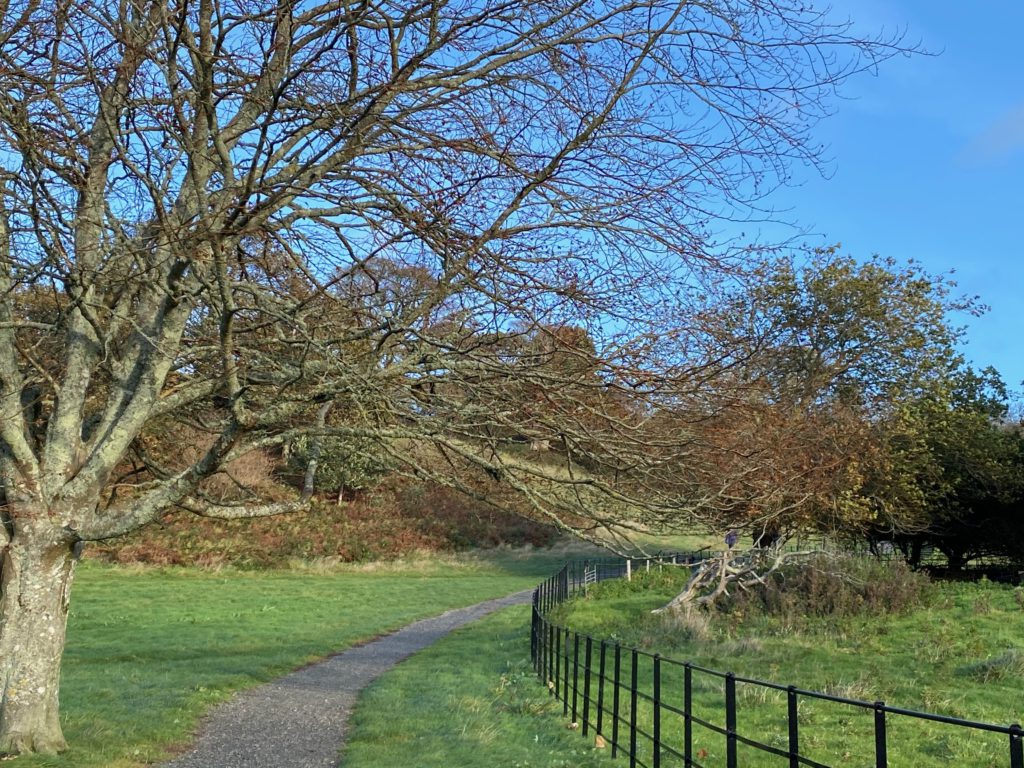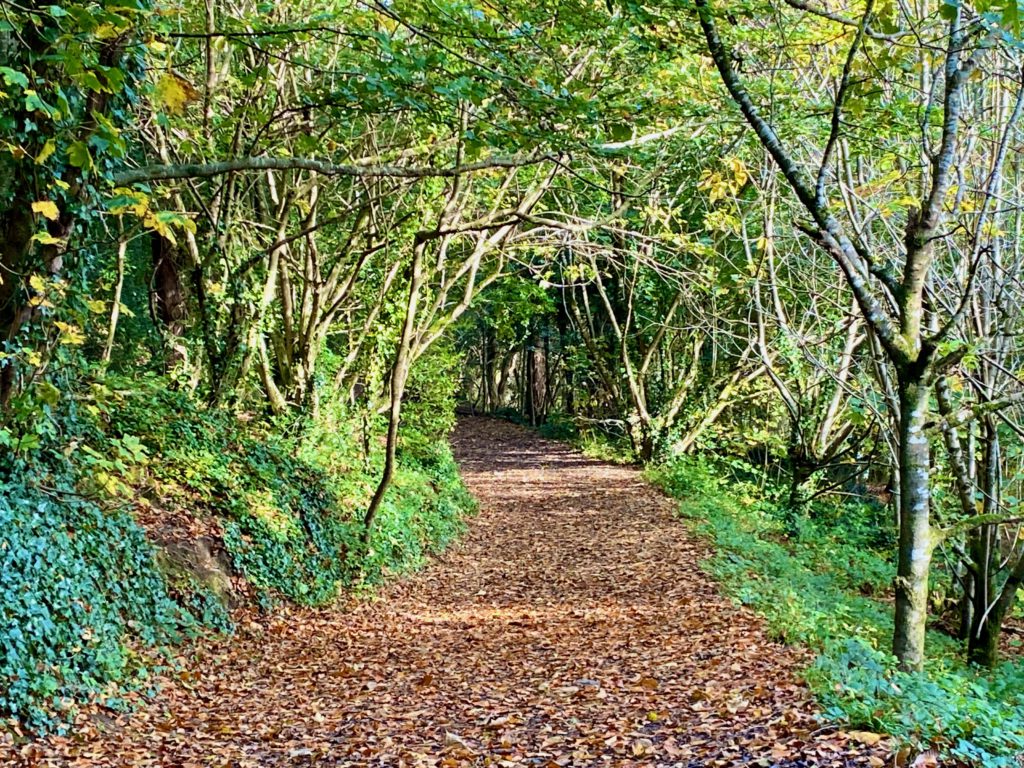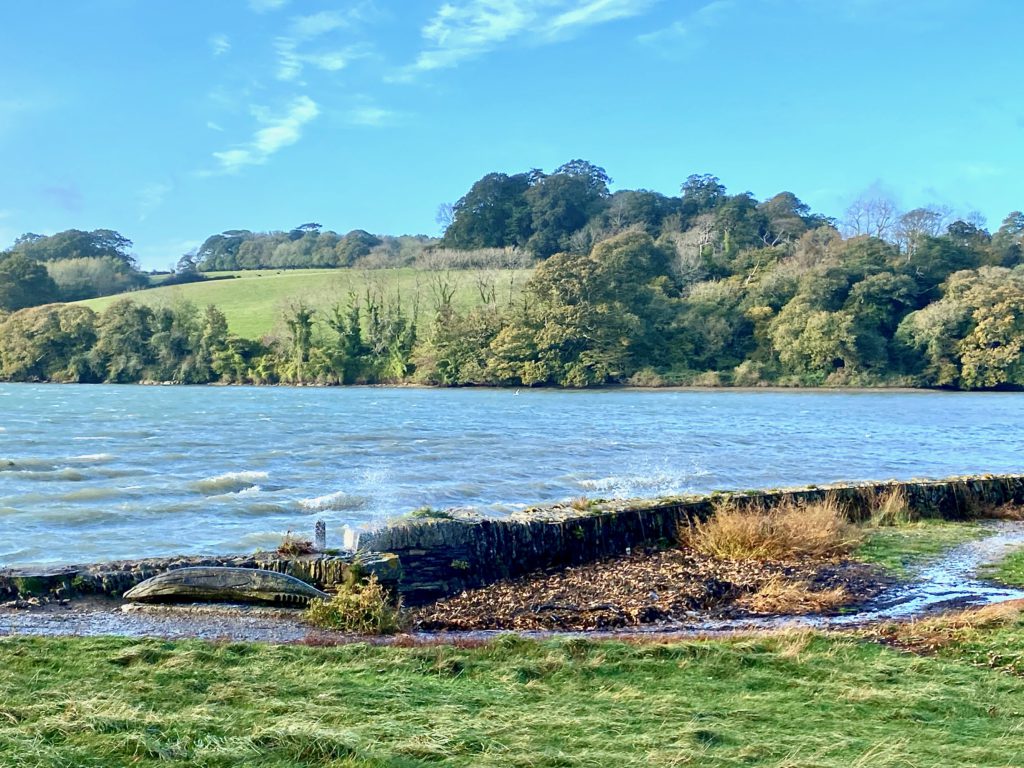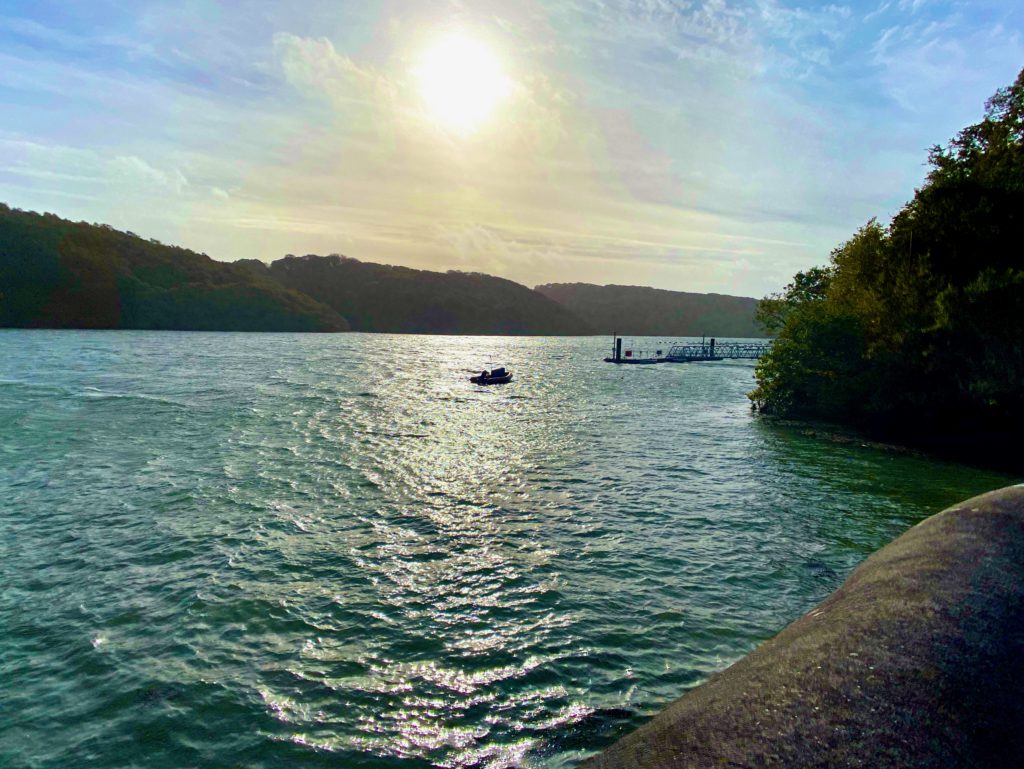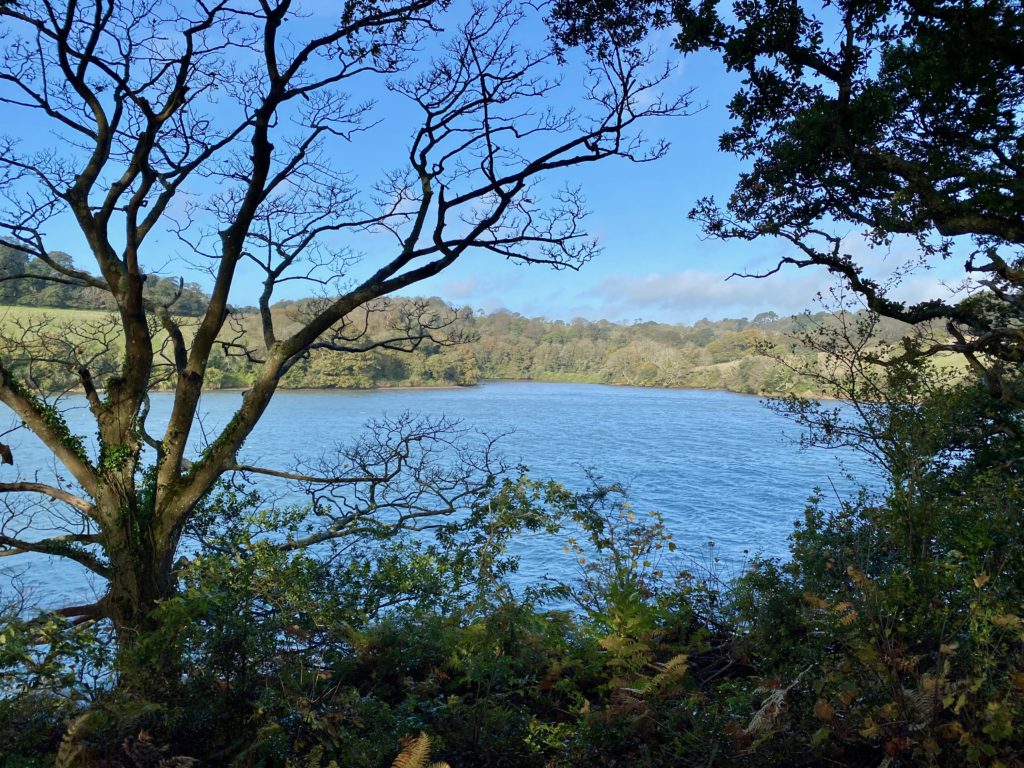 Trelissick Garden
Although mildly exhausted by our walk which took in King Harry Ferry Pier, we could not resist a quick look in the garden to admire the magnificent autumnal colours!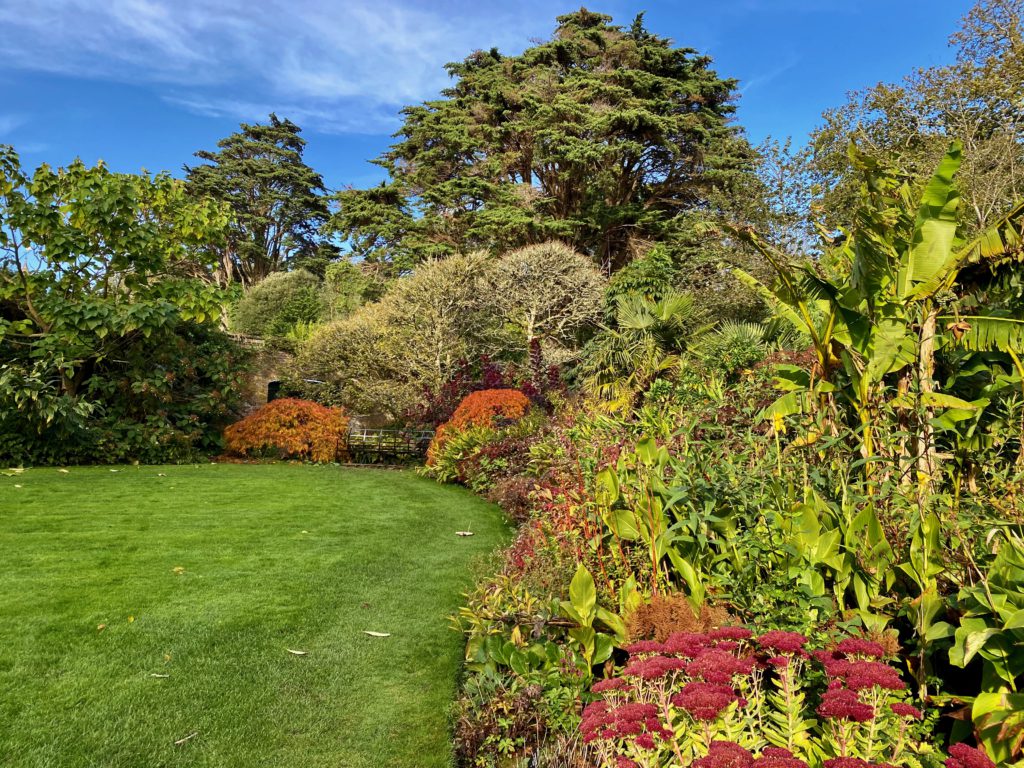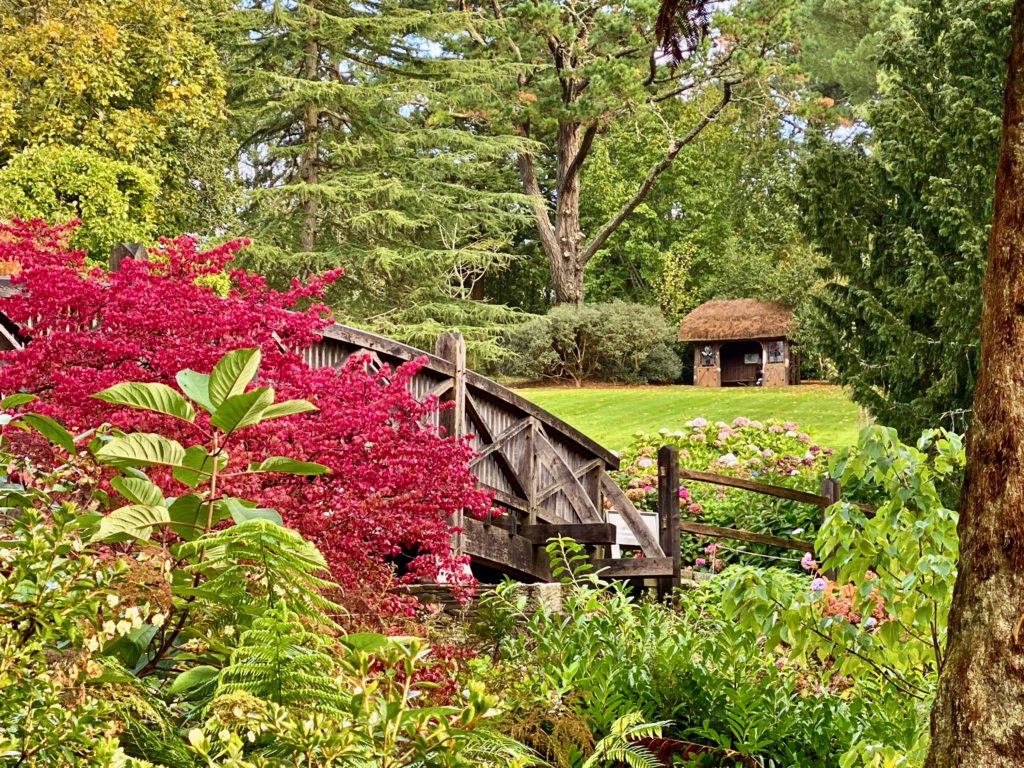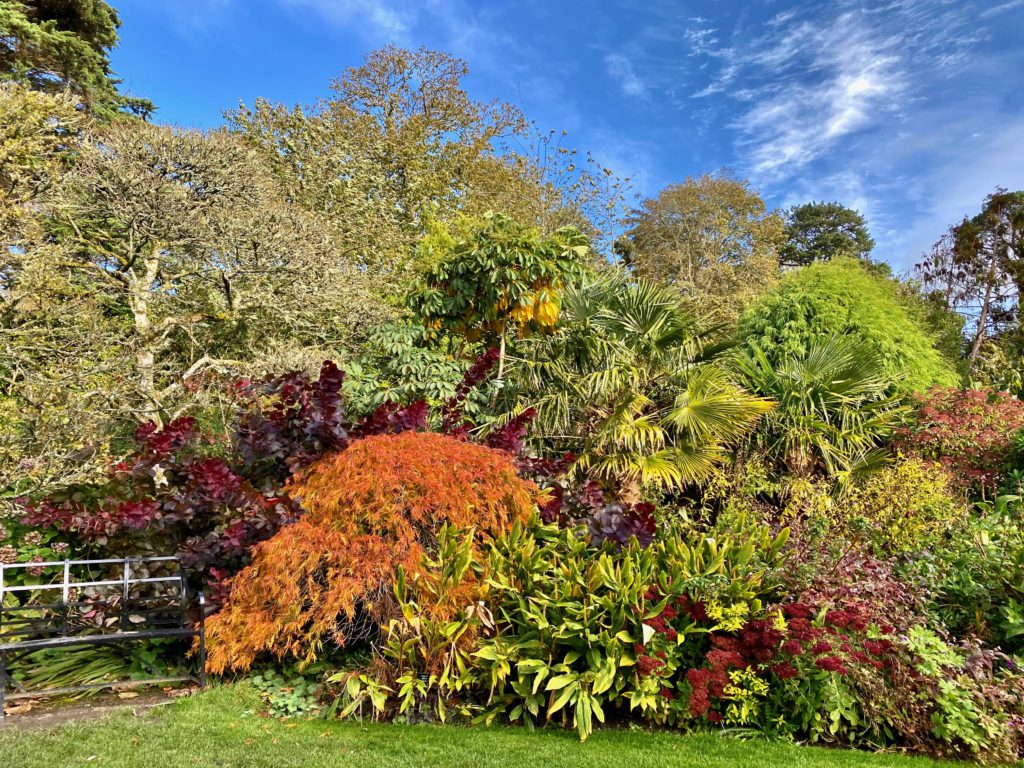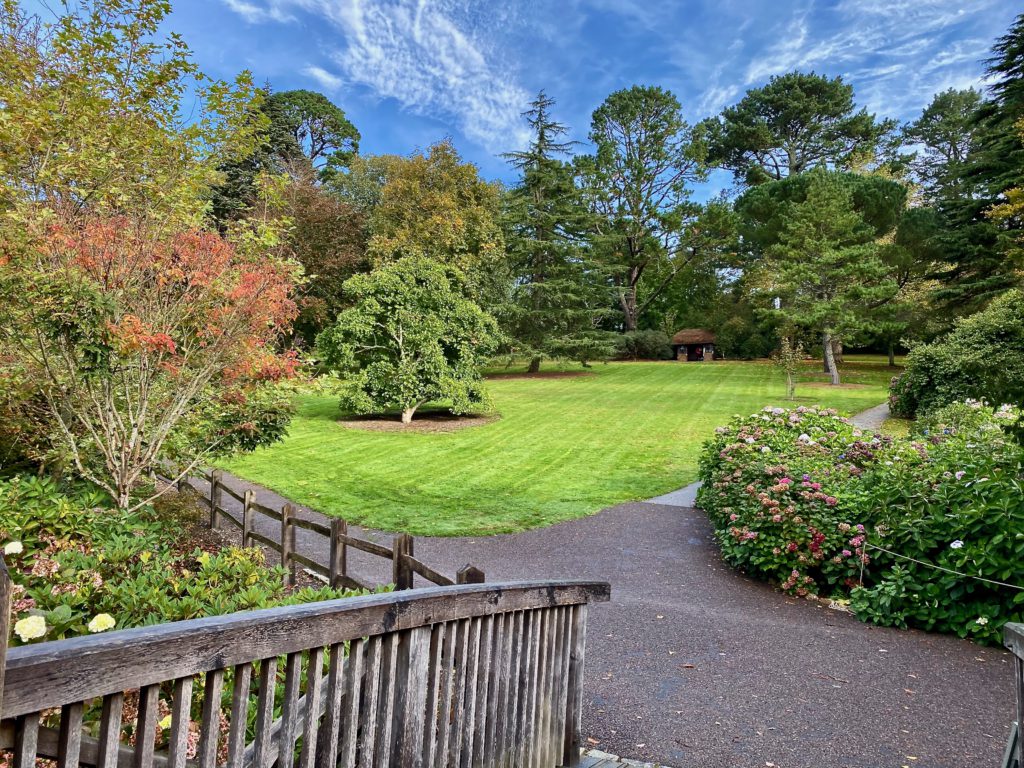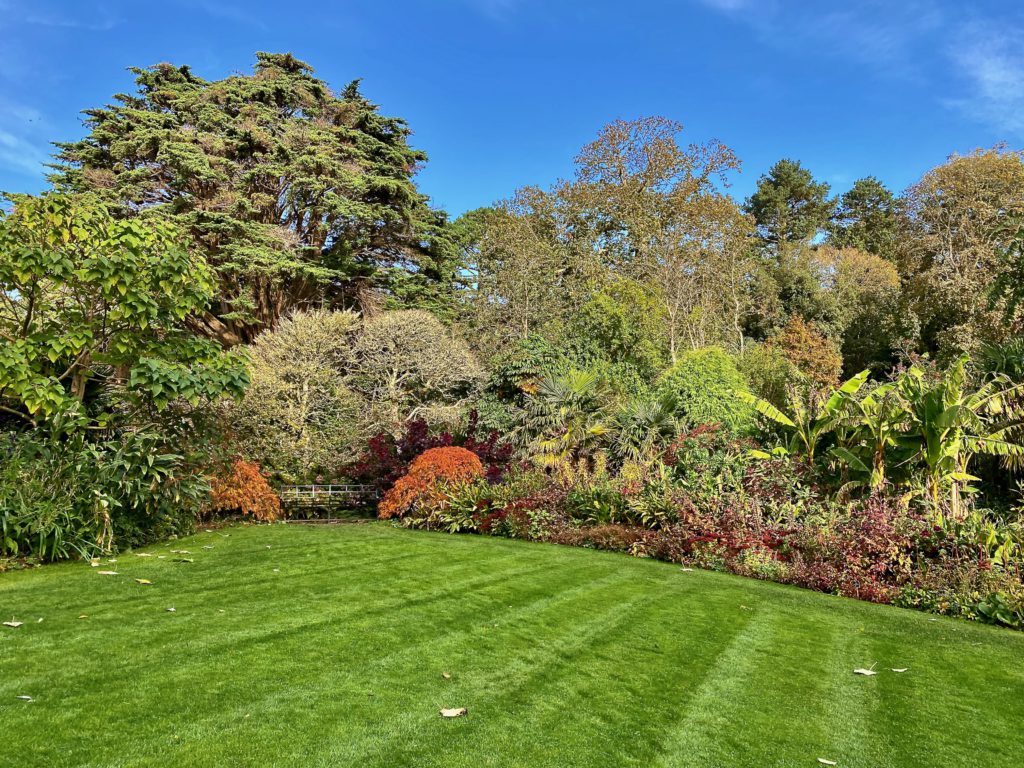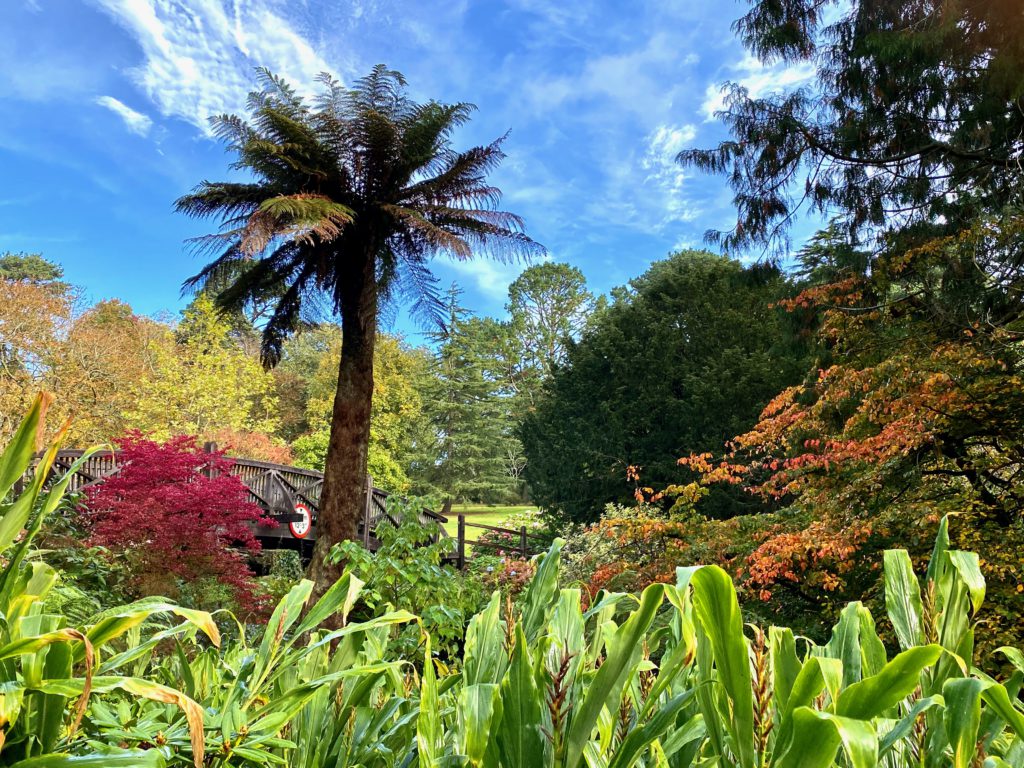 The colours in the garden were so vibrant and the setting so peaceful that we would have loved to linger longer. However by late morning we were eager to be on our way for the 200-mile drive home. Fortunately we'll be in this part of the world again for the spring colours!!
There's no fridge magnet to buy these days but I was diligent with taking photos as ever!!😆