"When a man is tired of London, he is tired of life", so said Dr Samuel Johnson in 1777. I wouldn't go that far, but on my third break in London this year, it's as amazing as ever!!
London is a fusion of stately elegance and contemporary panache. There're so much to see, to explore it in a couple of days is like gulping down a glass of fine wine at one go!
Strawberry Hill House
On this London trip my partner and I started off with a visit to Strawberry Hill House near Twickenham with my daughter and son-in-law. The house was built in stages in the 1700's for English writer Horace Walpole, son of Britain's first Prime Minister Sir Robert Walpole. It was already a tourist attraction in its day.
Thanks to the extensive restoration in recent years it's not difficult to see why.
The all-white castle-like exterior is certainly eye-catching and sets it apart from contemporary buildings.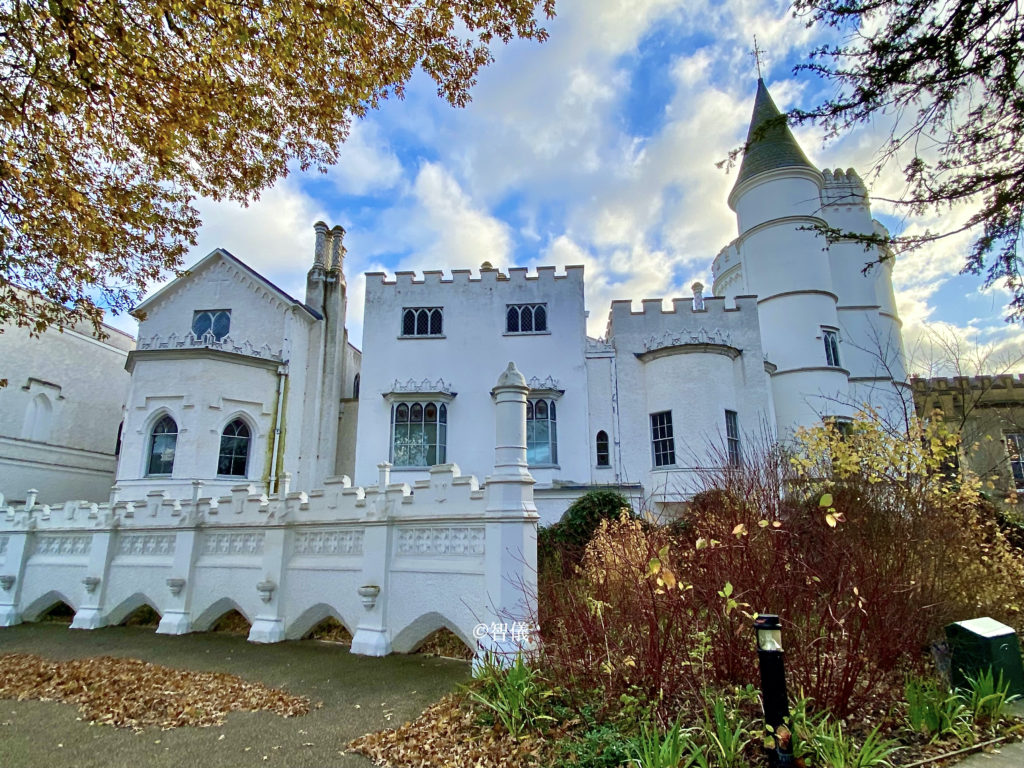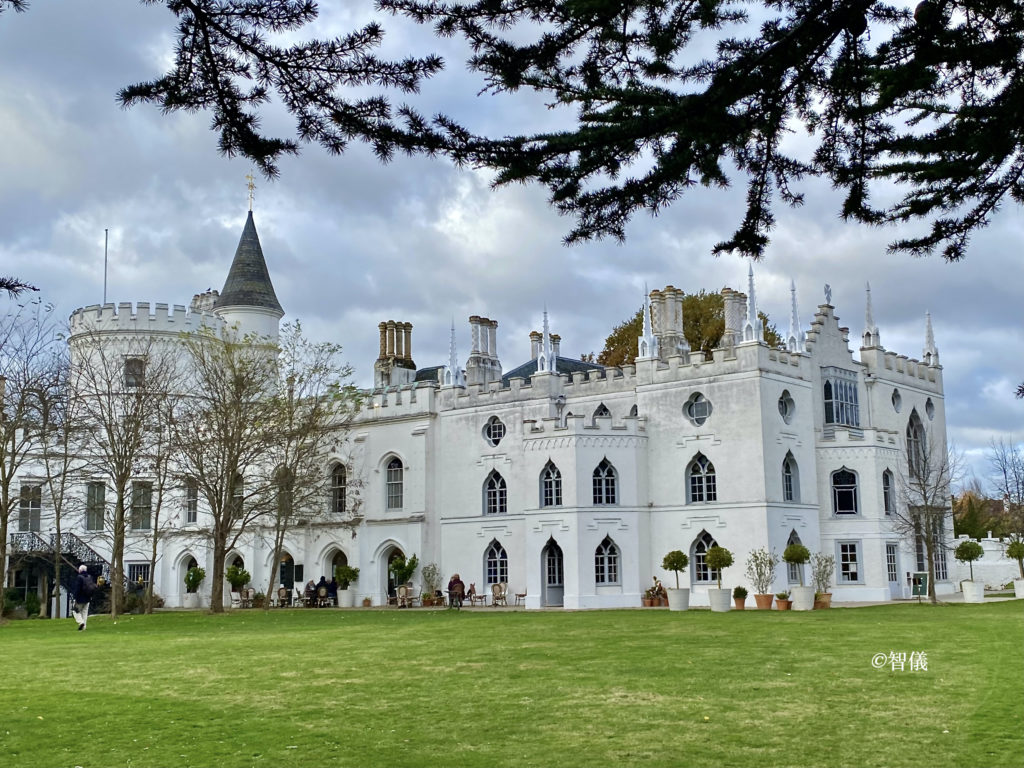 The contents of Strawberry Hill House were largely sold off in the 1800's by spendthrift heirs, but the interiors remain an unalloyed joy to behold!
The magnificent Gallery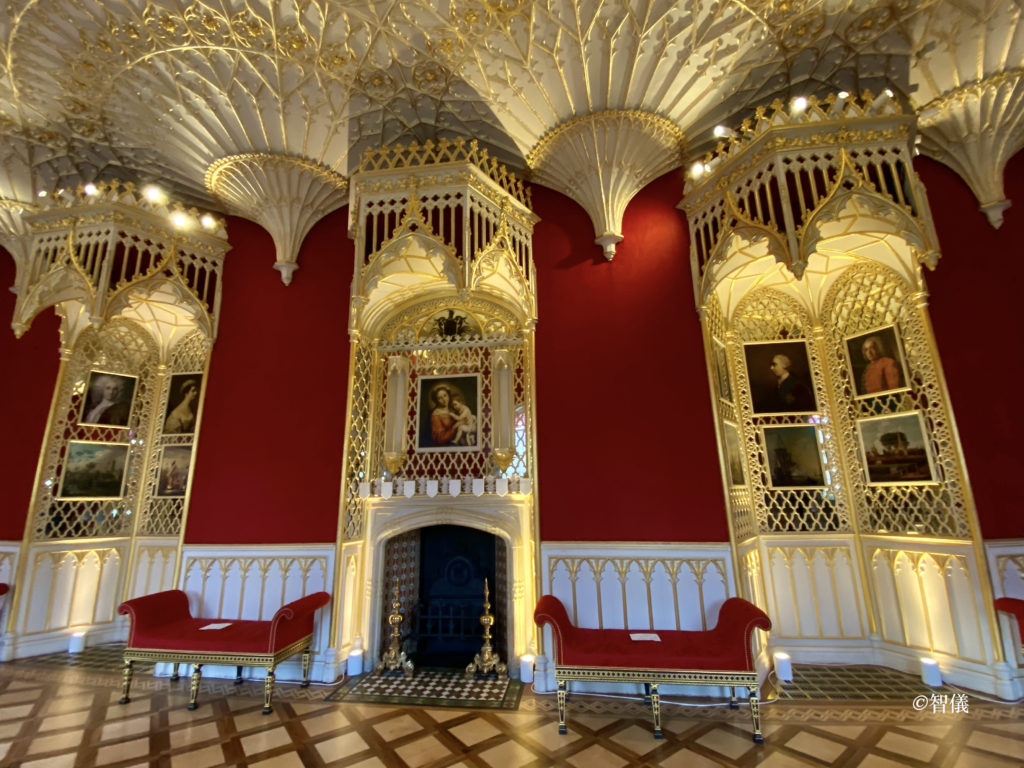 The ornate staircase
The stunning Round Room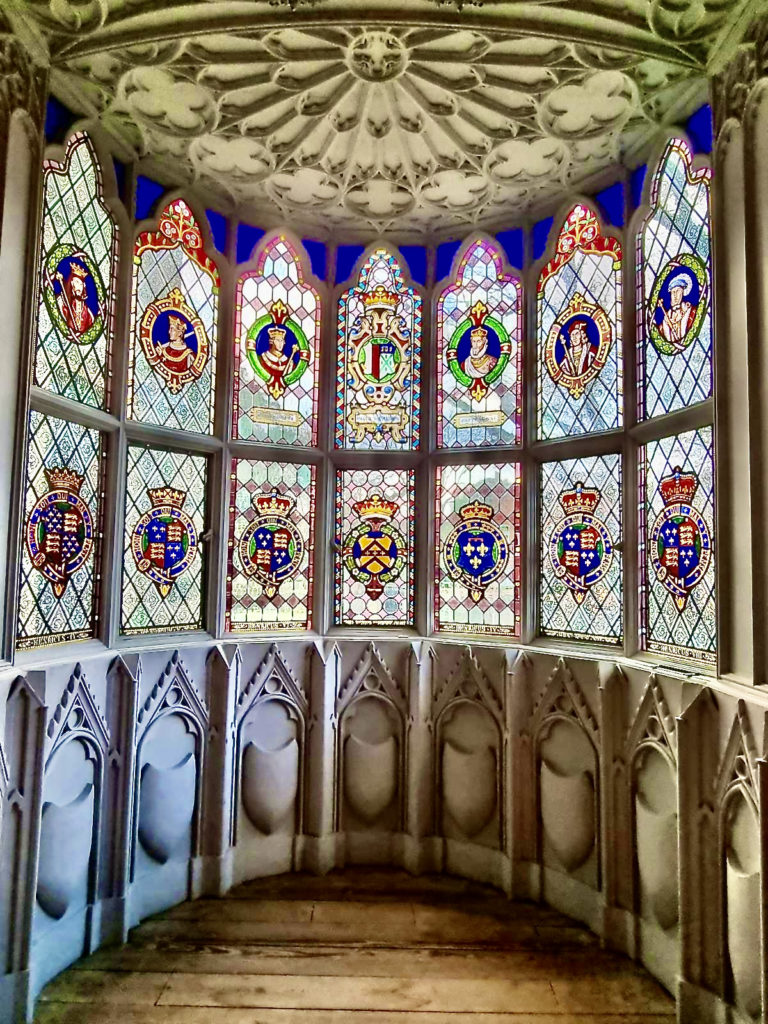 The astounding paintings
I am no art connoisseur but I was blown away by our guide's revelation that these 2 paintings were not only reproductions, but they were also reproduced by using digital printing for the paintings and 3-D printing for the frames that were then gilded. If she had not pointed it out, we would have believed them to be originals!
Isn't technology marvellous?!!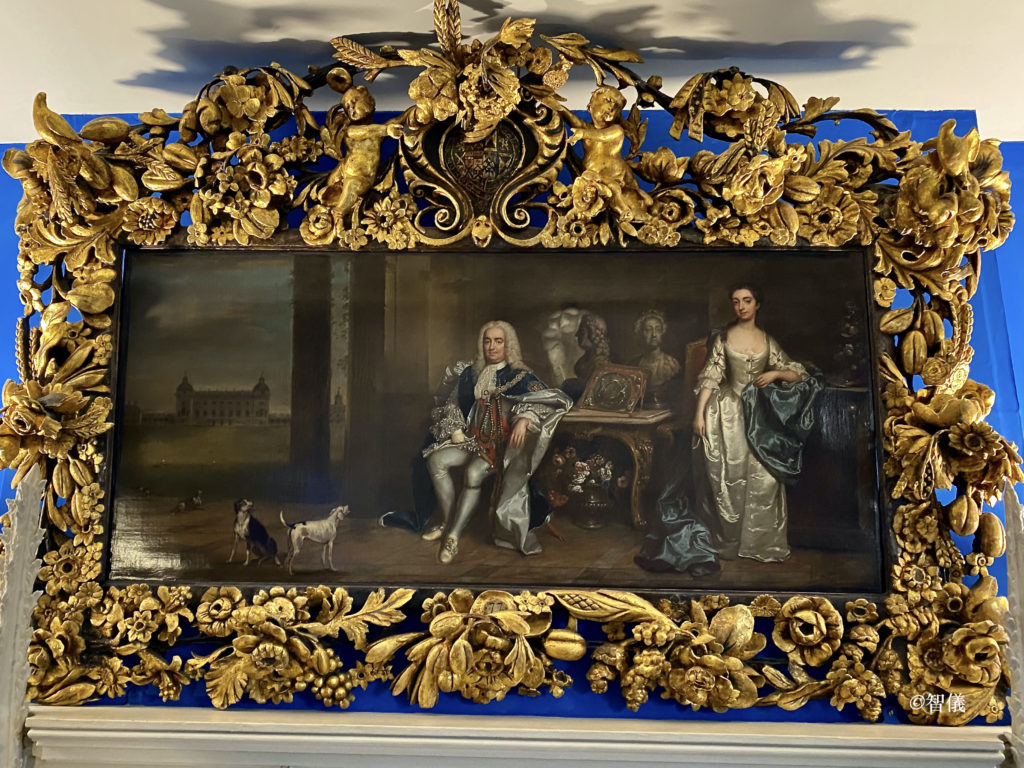 In the heart of London
In the area around Oxford Street and Piccadilly Circus on Sunday evening there were as many people as I have seen since the pandemic! While I delighted in seeing the Christmas decorations, I was almost relieved when we turned off to a quieter area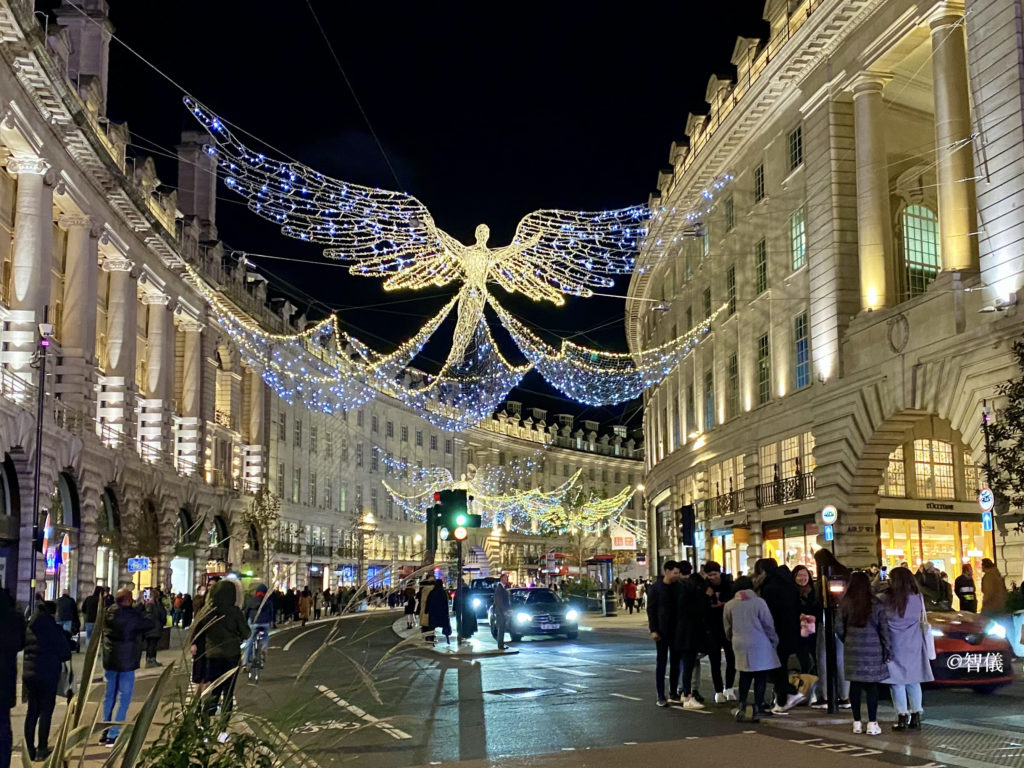 On the other hand, I didn't mind lingering in Harrods the next day!! There were so many things to marvel at on the technology section on the fifth floor!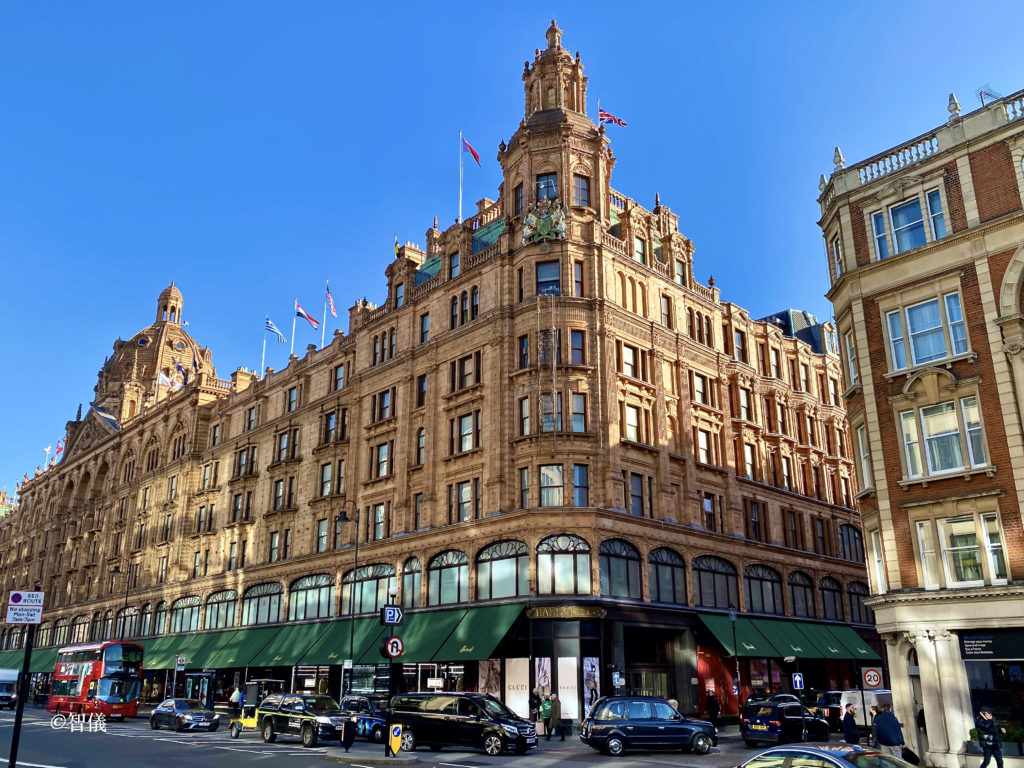 Leadenhall Market
Leadenhall Market, near Monument Underground Station, is one of the oldest markets in London, dating back to the 1400's. I think its charm can be best appreciated in the evening on a weekday!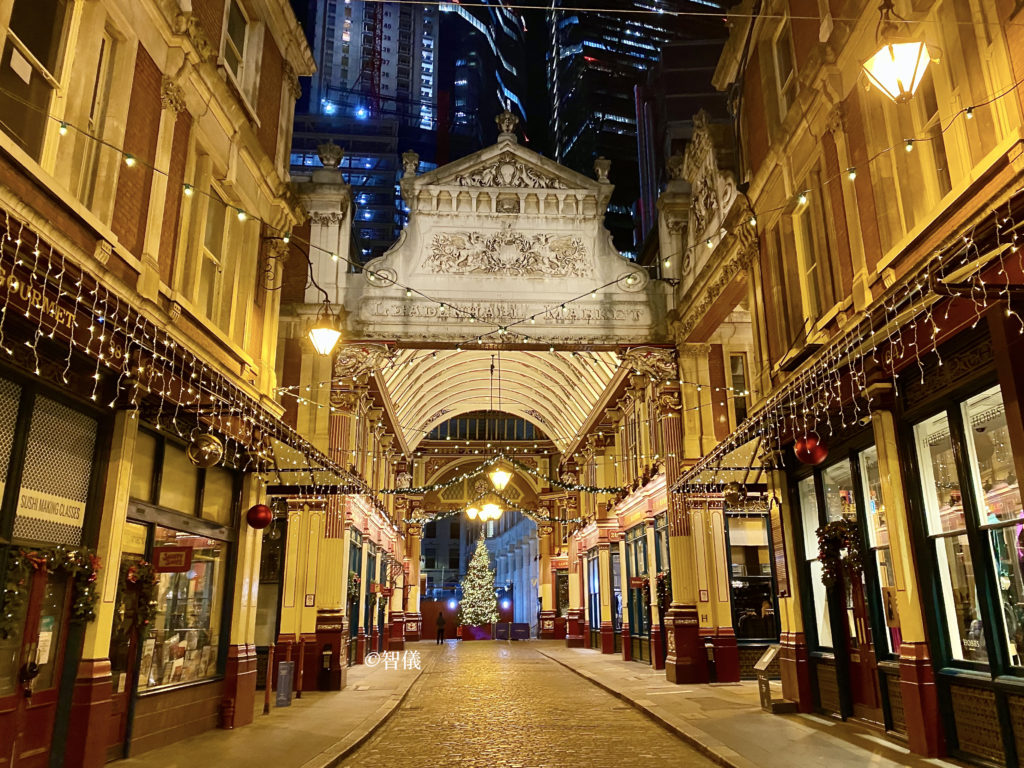 Dining at Sky Garden at night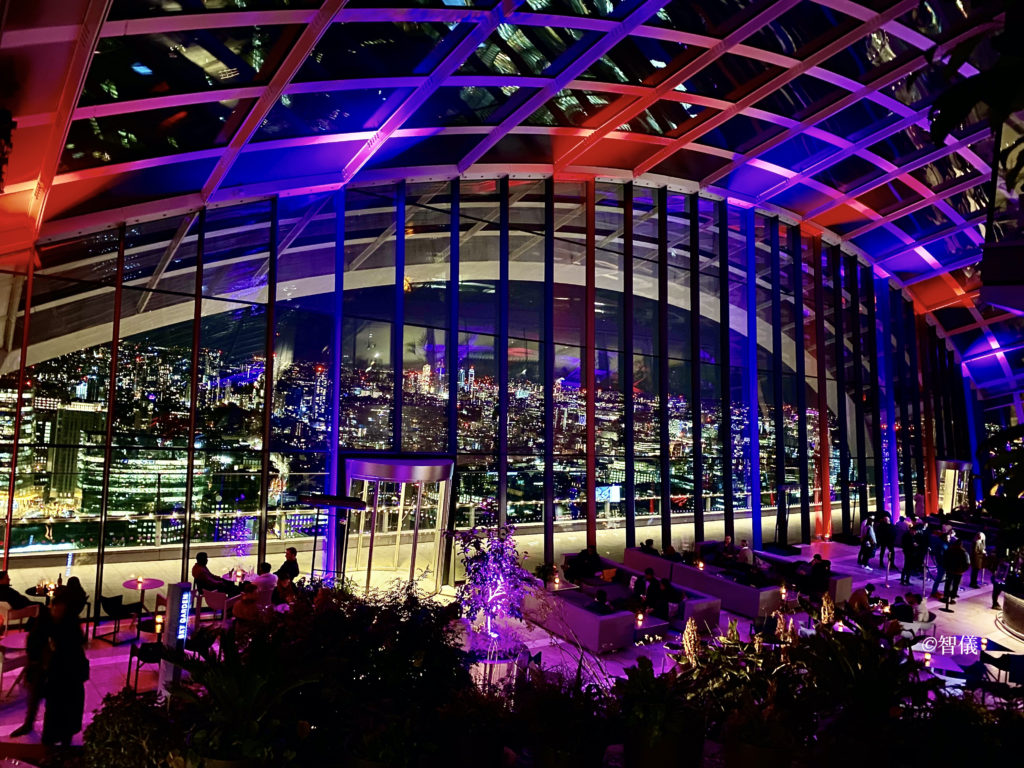 Sky Garden, located in the iconic building nicknamed "The Walkie-Talkie" is full of urban vibes. Dining at Fenchurch Restaurant there with the splendid views of London at night on full display was a feast also for the eyes!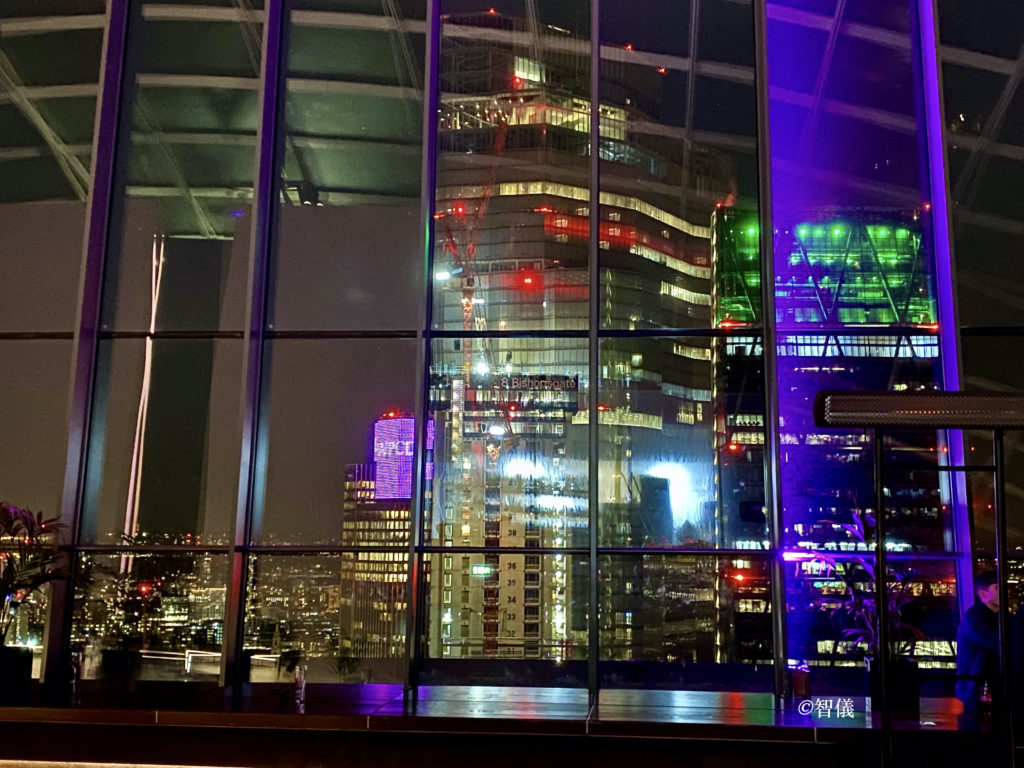 Natural History Museum
London is full of majestic buildings of which Natural History Museum is one. Under a bright blue sky, it looked particularly photogenic. The ice rink installed on one side of the building added a touch of Christmas festivity.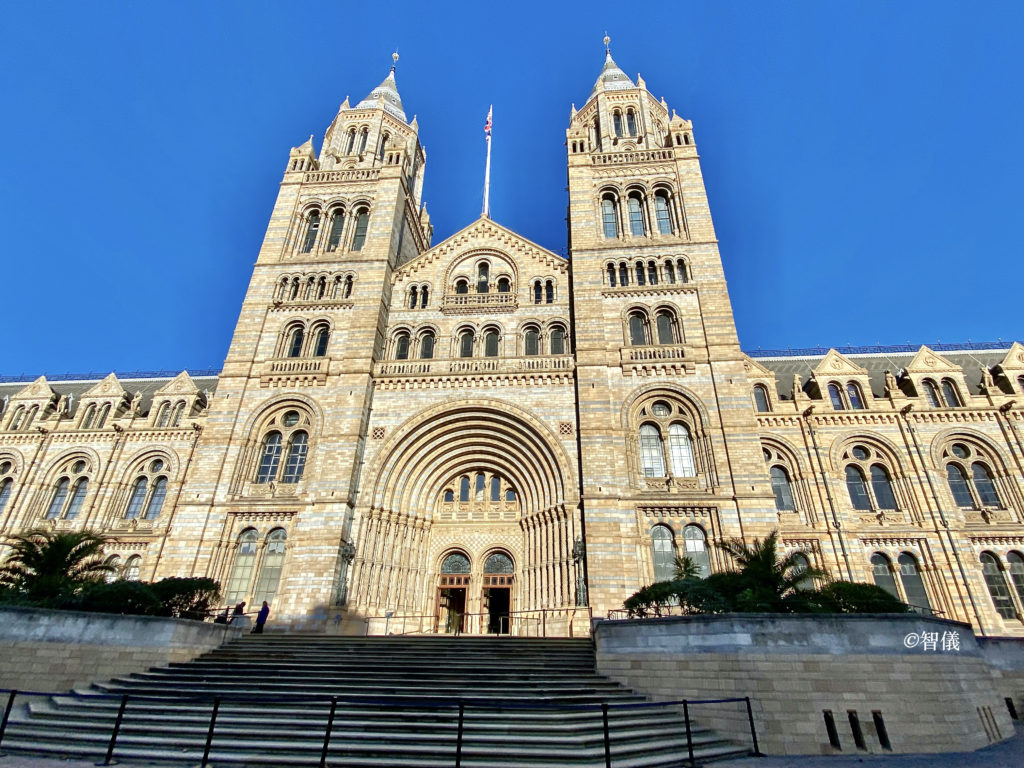 With free entrance, it's a treat to spend time looking at the great variety of exhibits. I spent mine admiring the spectacular interiors and marvelling at the gem collection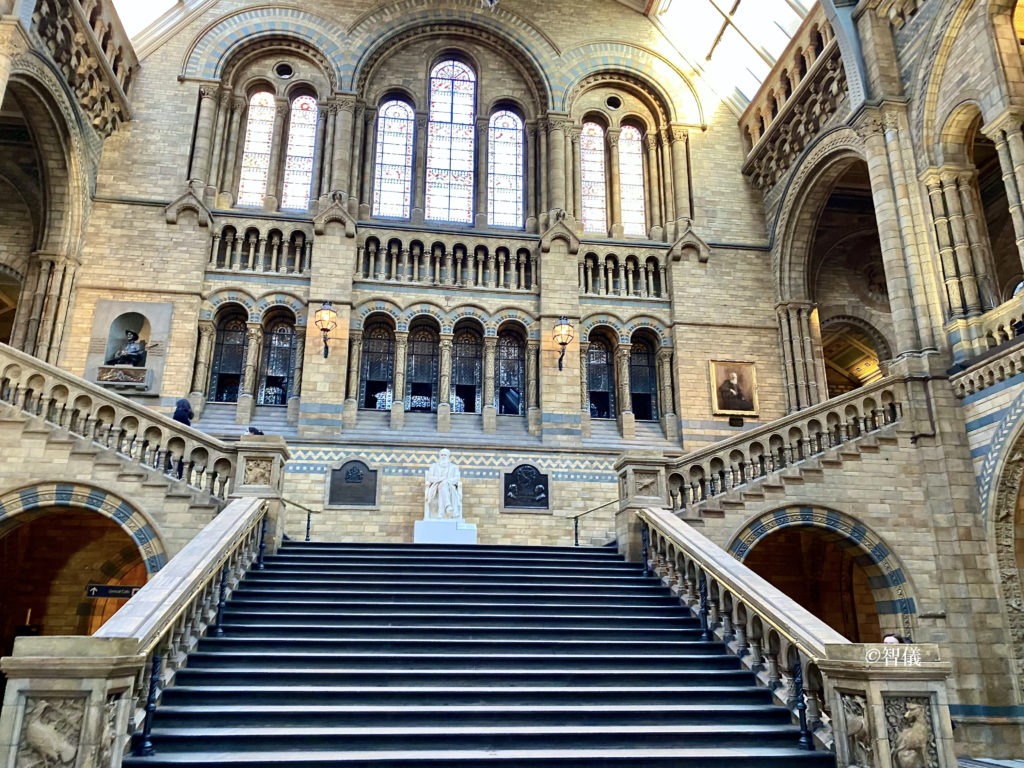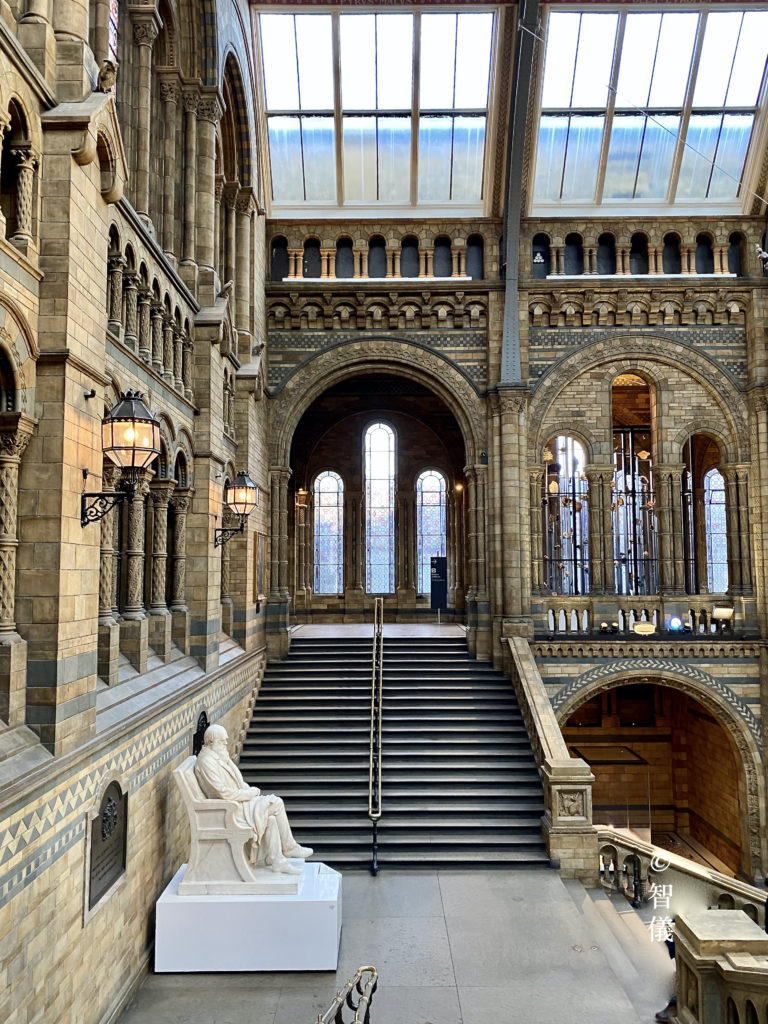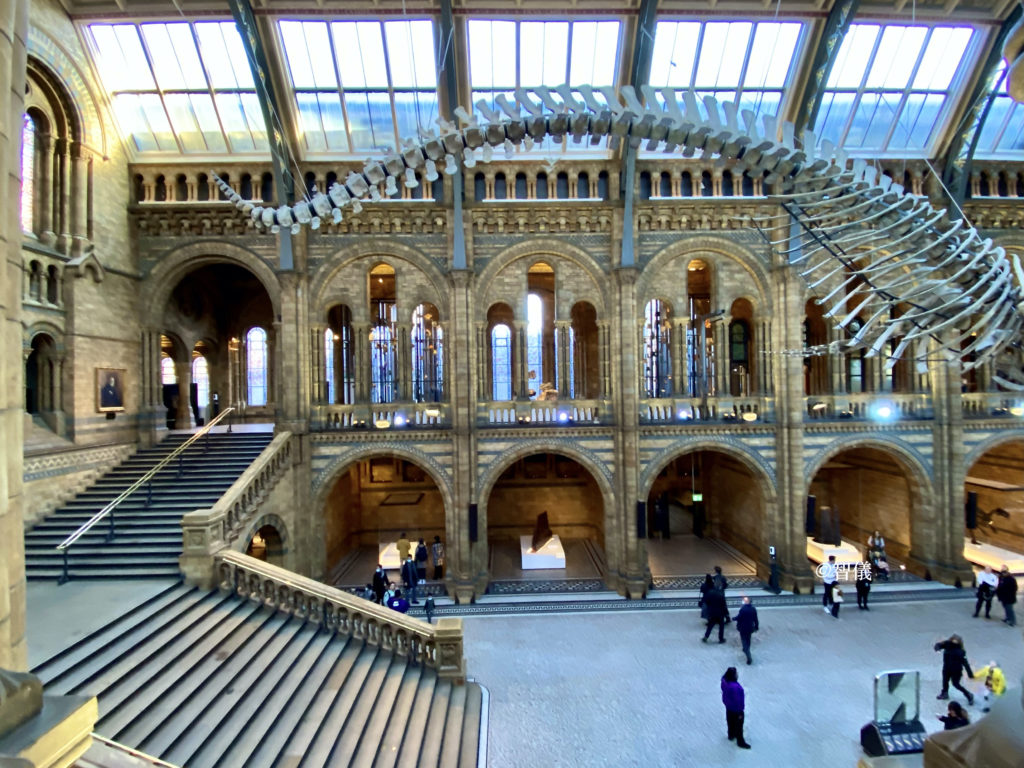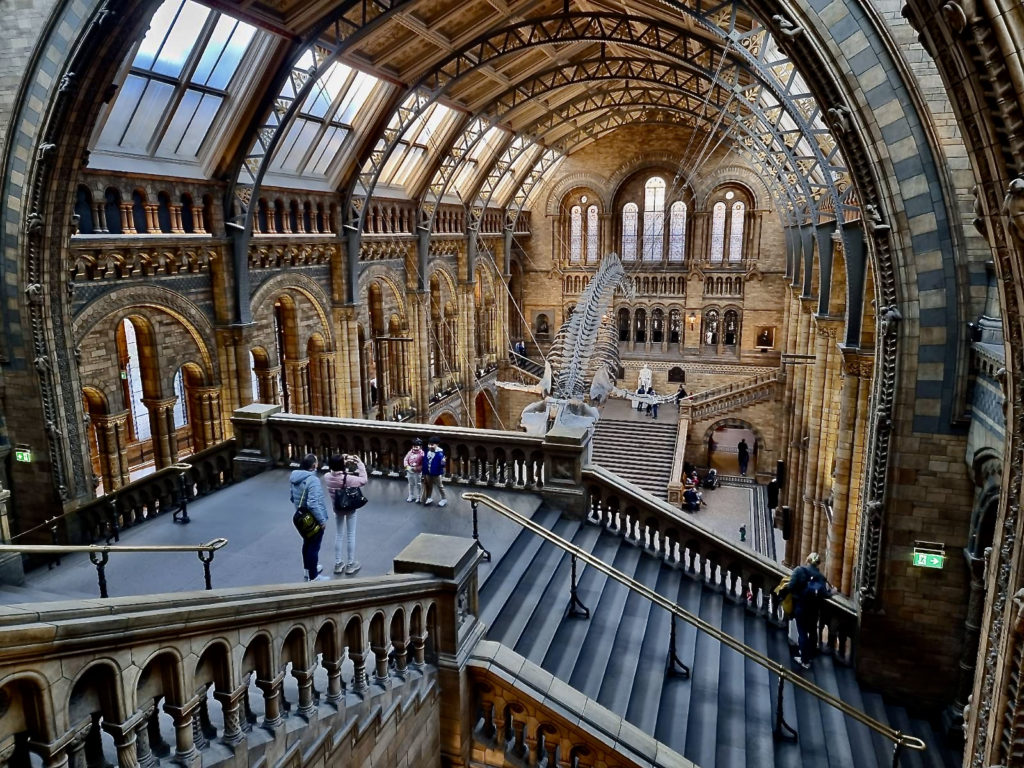 Hyde Park in autumn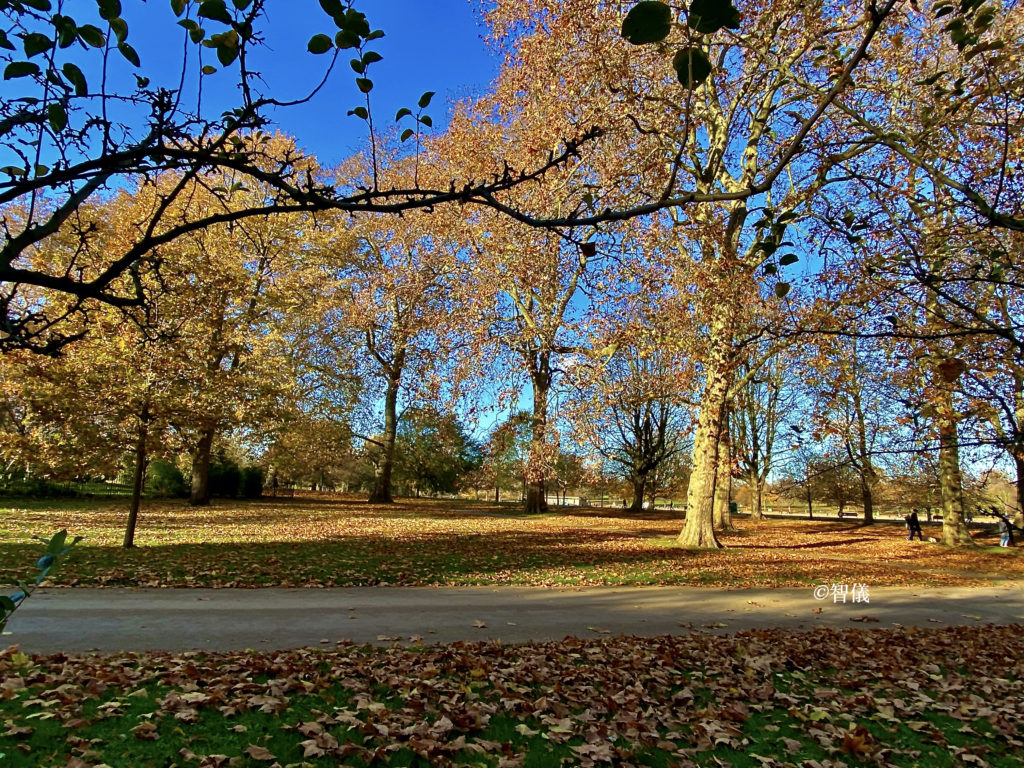 Fortnum & Mason Bar & Restaurant at Royal Exchange
Saving the best till last, we had a sumptuous meal at the The Royal Exchange on our last night of the trip.
The Royal Exchange was opened in 1571 by Queen Elizabeth I who granted the building its royal title and a licence to sell alcohol and valuable goods. It is therefore fitting that nowadays it houses the upmarket Fortnum and Mason Bar & Restaurant and luxury shops such as Tiffany & Co.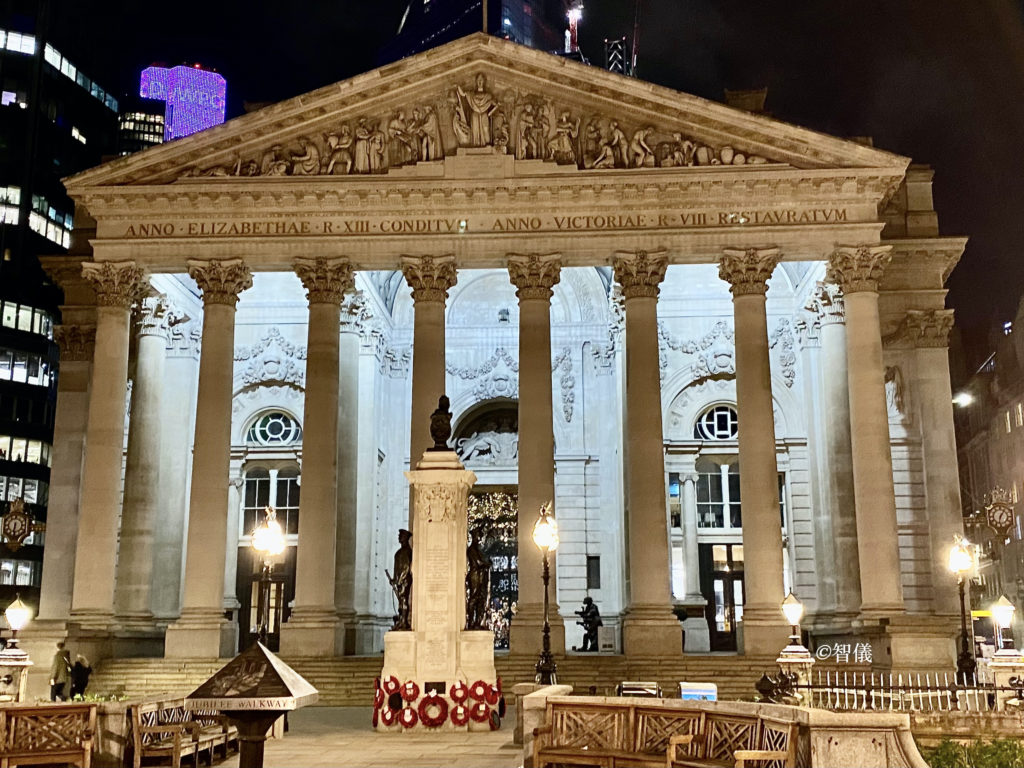 Having booked a table for our dinner, we didn't know what to expect behind the awe-inspiring grand entrance!
We were certainly not disappointed by what we saw!
It's essentially a vast covered courtyard with a striking bar in the middle and dining area on either side of it, surrounded by high-end shops. The atmosphere was wonderful as was the dinner and the service.
What a clever use of the courtyard! And what an experience it was to dine there!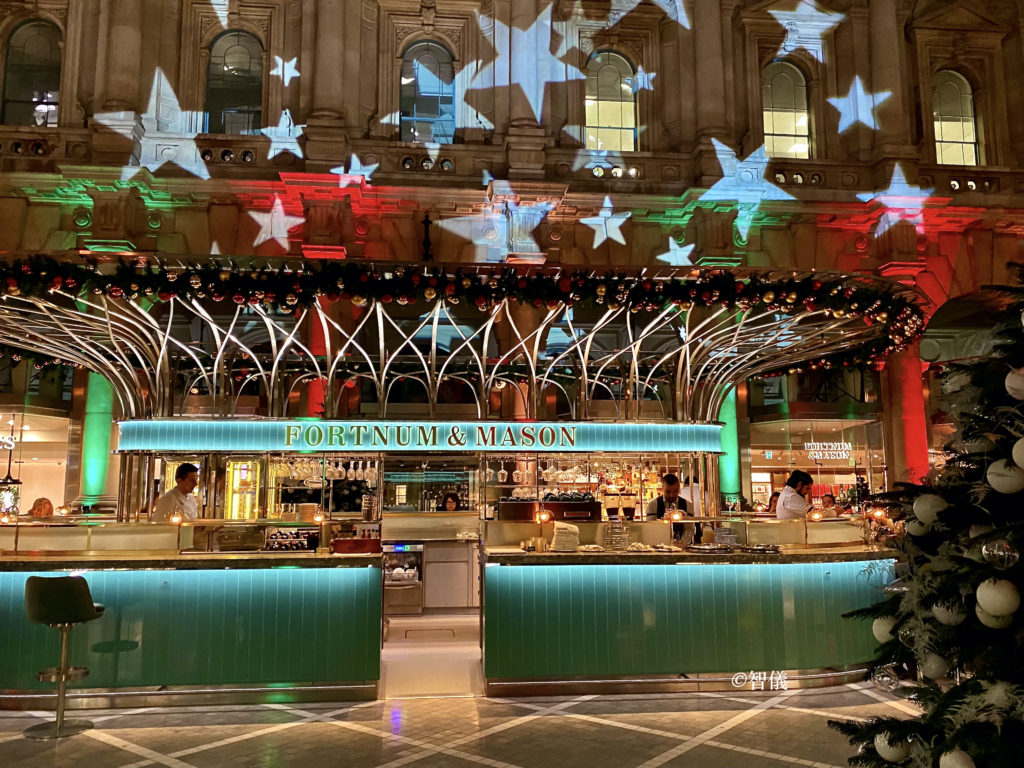 Finally, no photographic record of the trip to Strawberry Hill House is complete without one of the the large seat shaped like a Rococo sea shell in the garden! It was recreated in 2012 when the place was restored