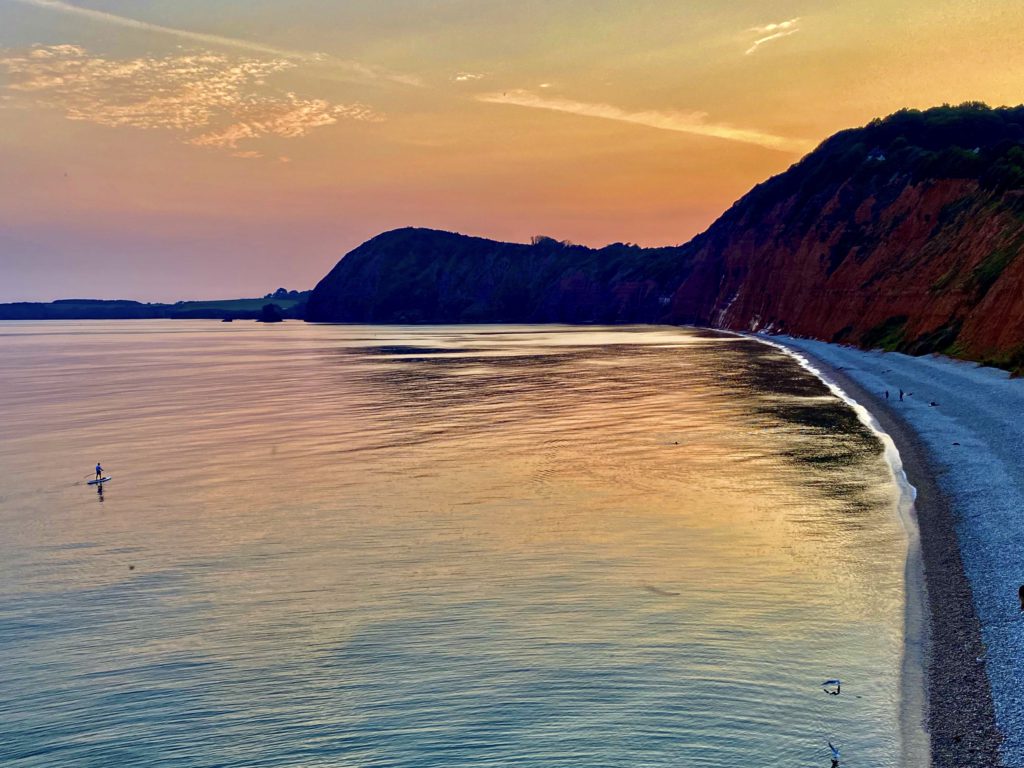 When an unexpected opportunity arose for my partner and I to stay in a friend's holiday home at Sidmouth, I didn't have to think twice!
I knew very little about Sidmouth, only that it's situated along the Jurassic Coast, which is a World Heritage Site. I remembered from a previous whistle-stop visit the distinctive red sandstone cliff at the end of The Esplanade. And that's about it. So I really relished the chance to explore the town a little more.
With travel restrictions in place due to the coronavirus, Sidmouth was unsurprisingly full of people in the middle of September. They would be the discerning tourists or well-heeled retired locals who might have otherwise gone abroad.

Sidmouth is not 'cheap and cheerful' but one of the more expensive seaside resorts with many luxury hotels, like the Victoria and Belmont which exude the elegant lay-back charm of a bygone era.
One could easily imagine ladies in Edwardian gowns and parasols strolling on the grounds of the grand old hotels located on the seafront esplanade!
The distinctive red sandstone cliff
Alas, this part of the beach and paths around were closed off to the public after massive cliff falls in August 2020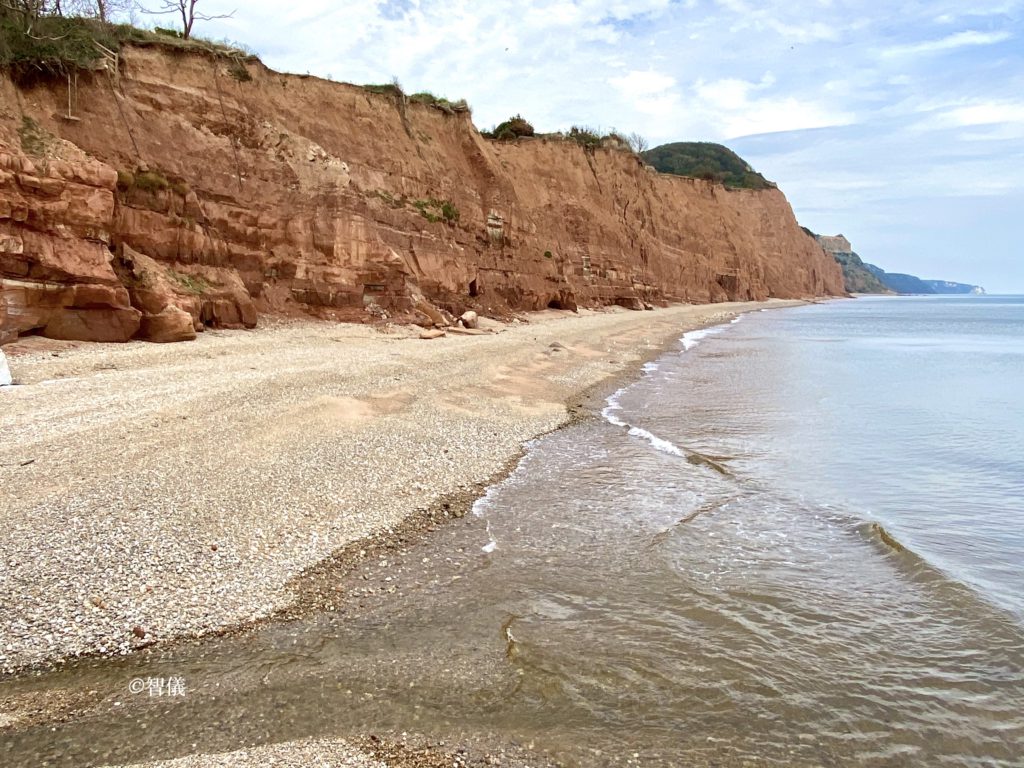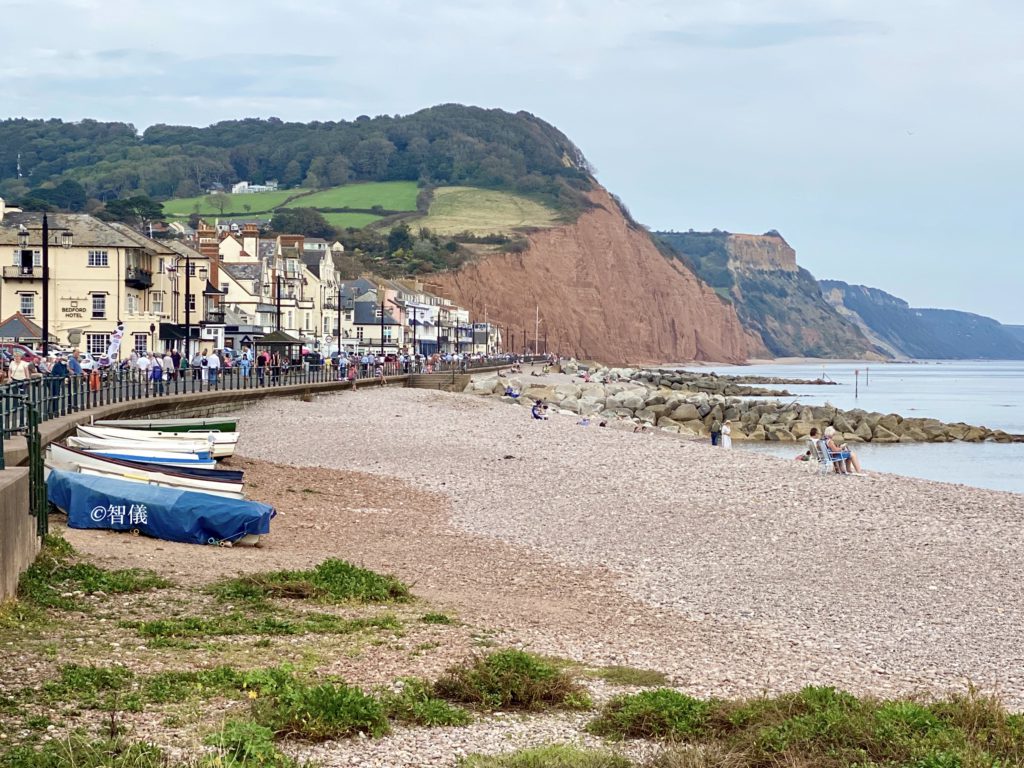 The Esplanade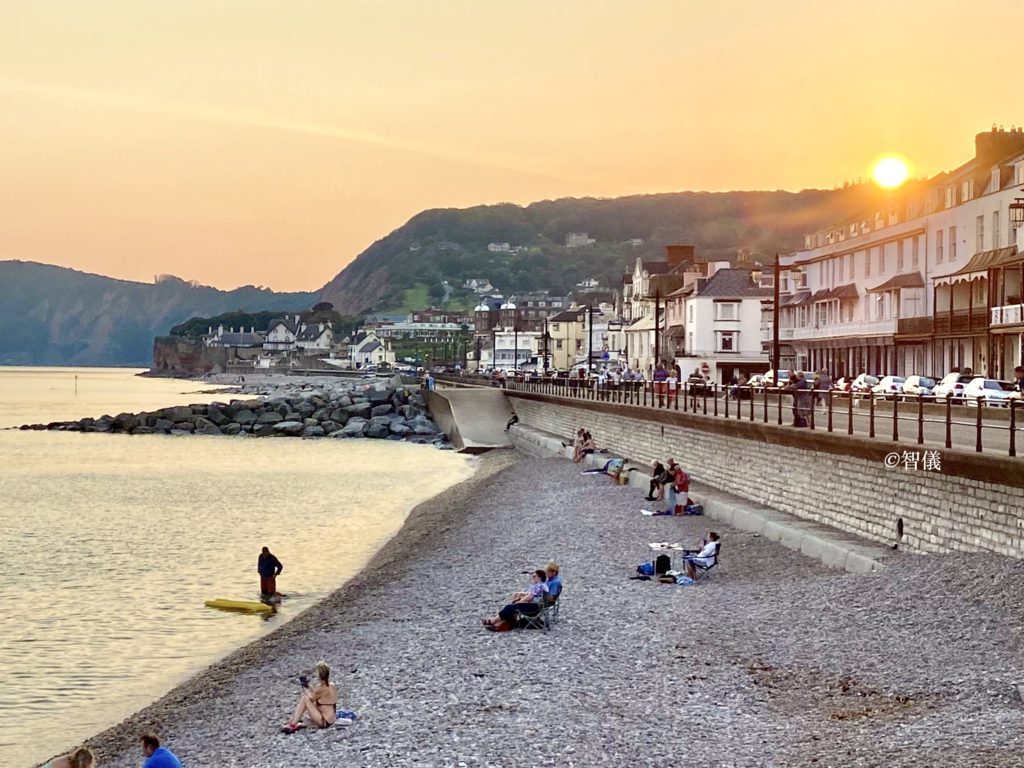 By the late afternoon, there were few people on the pebble beach; most had retreated to the comfort of the nearby hotels and restaurants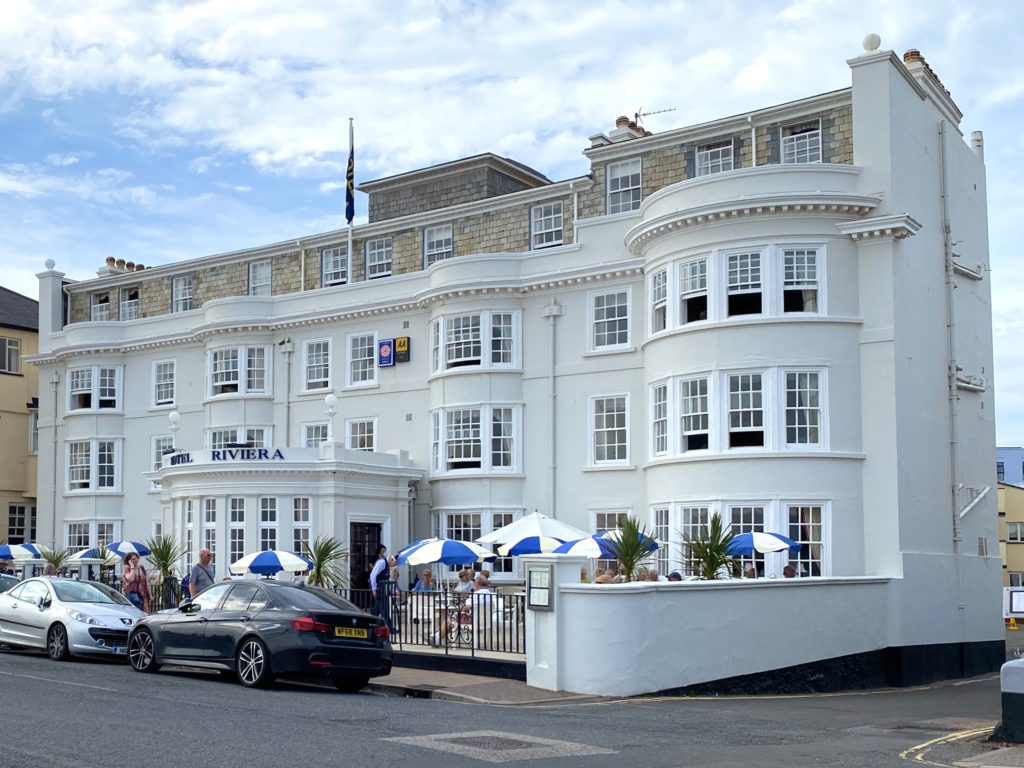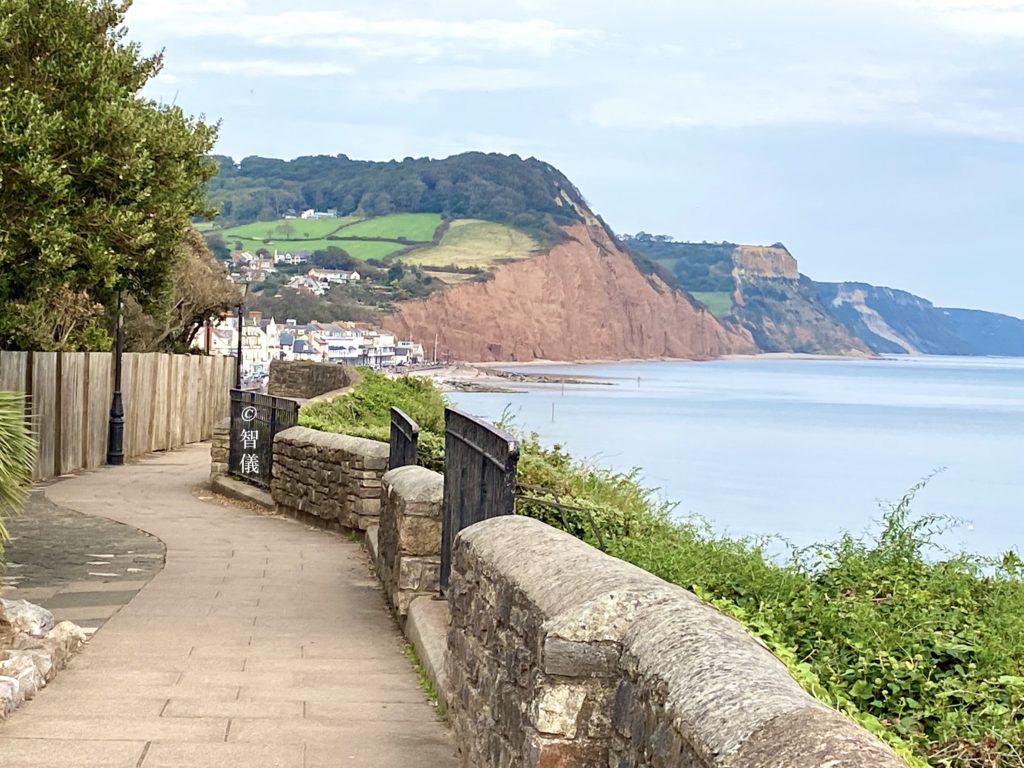 Jacobs Ladder
It is a series of metal steps that lead to the clock tower in Connaught Gardens. At the time of the visit, the access was closed as the rusty structure was due to be repainted on 22 September 2020.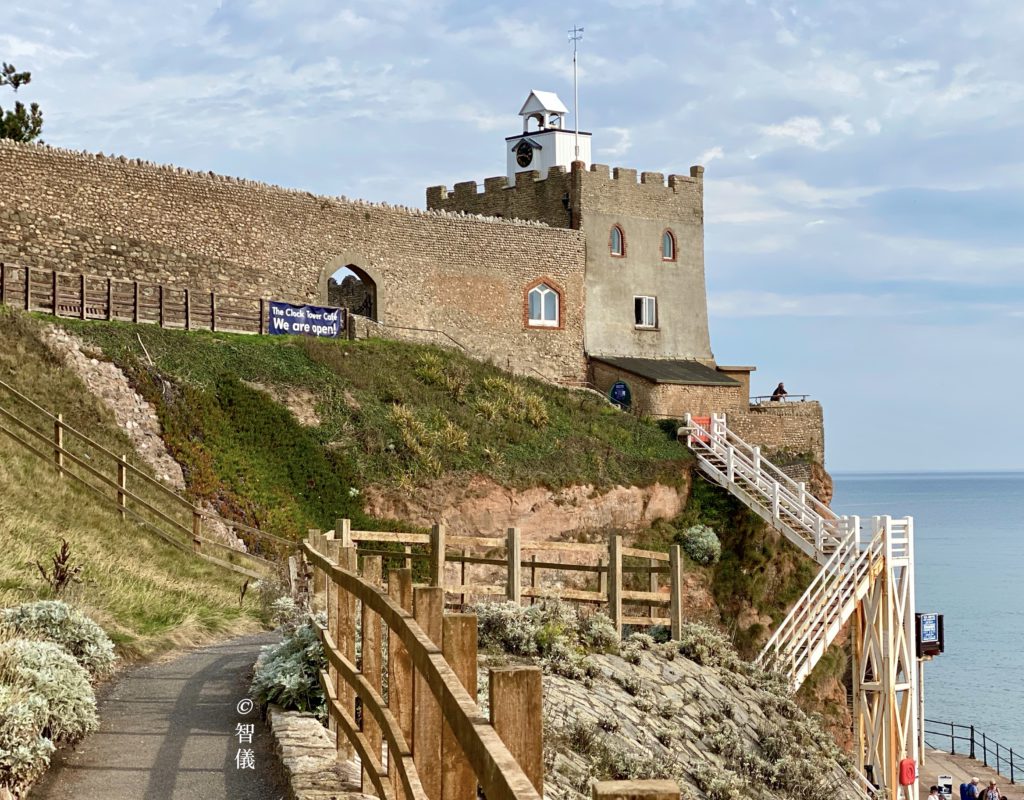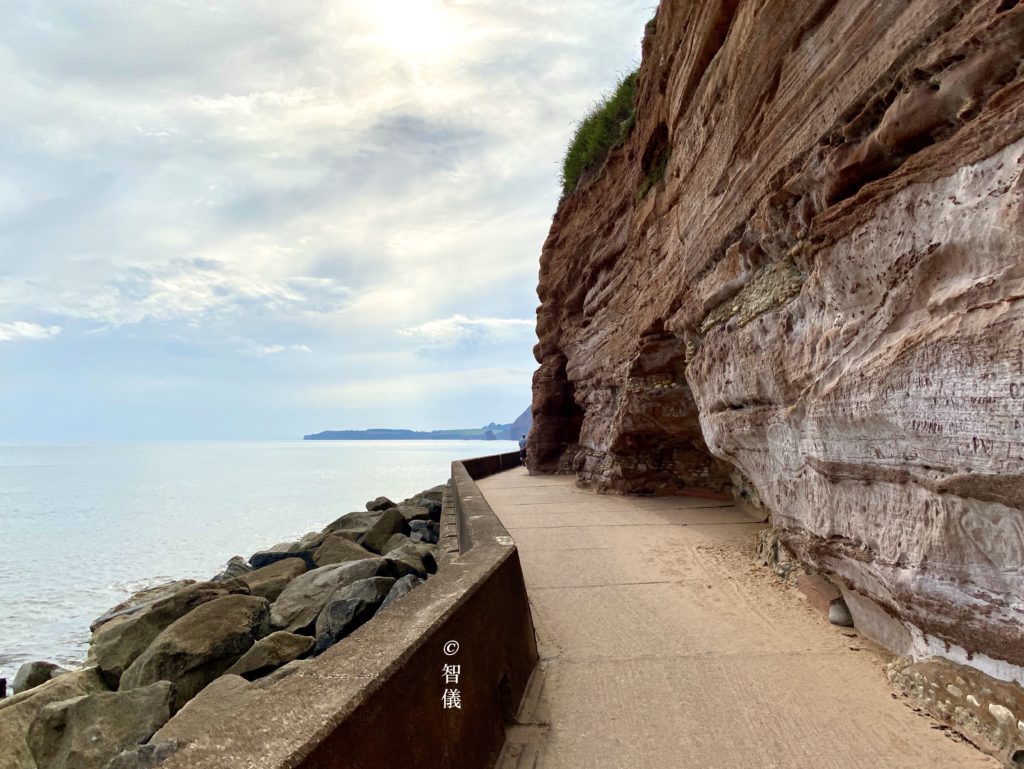 Connaught Gardens
The gardens were named after The Duke of Connaught, Queen Victoria's third son. There're lovely gardens and the 3 viewpoints on the top provide some stunning views, especially at sunset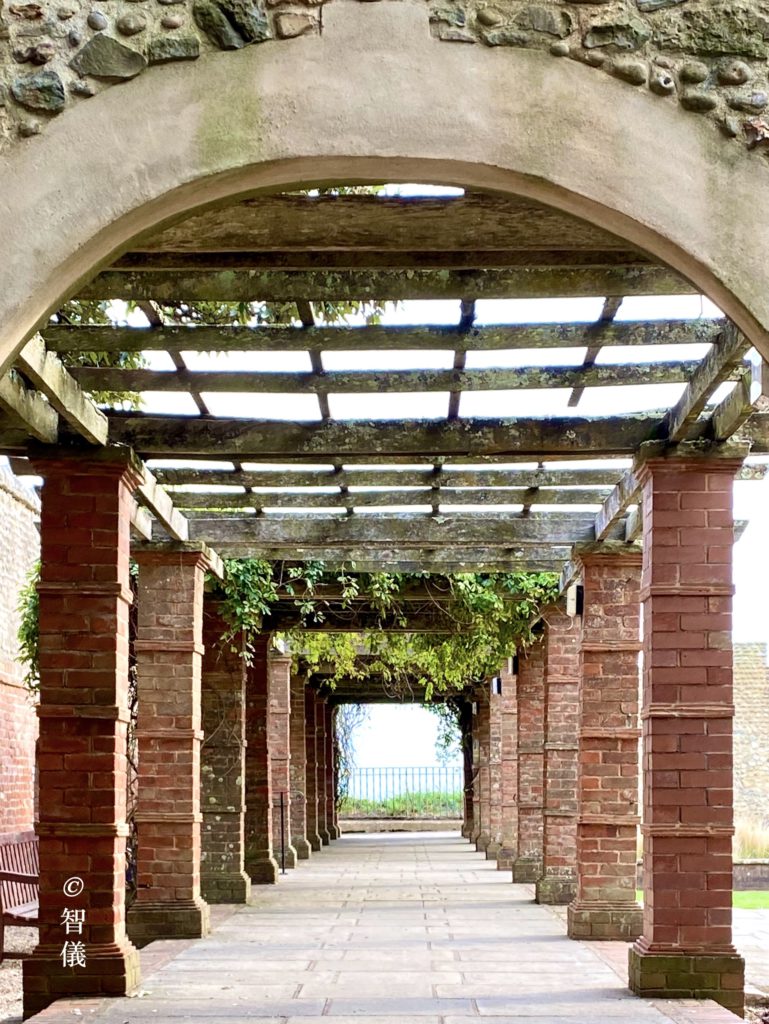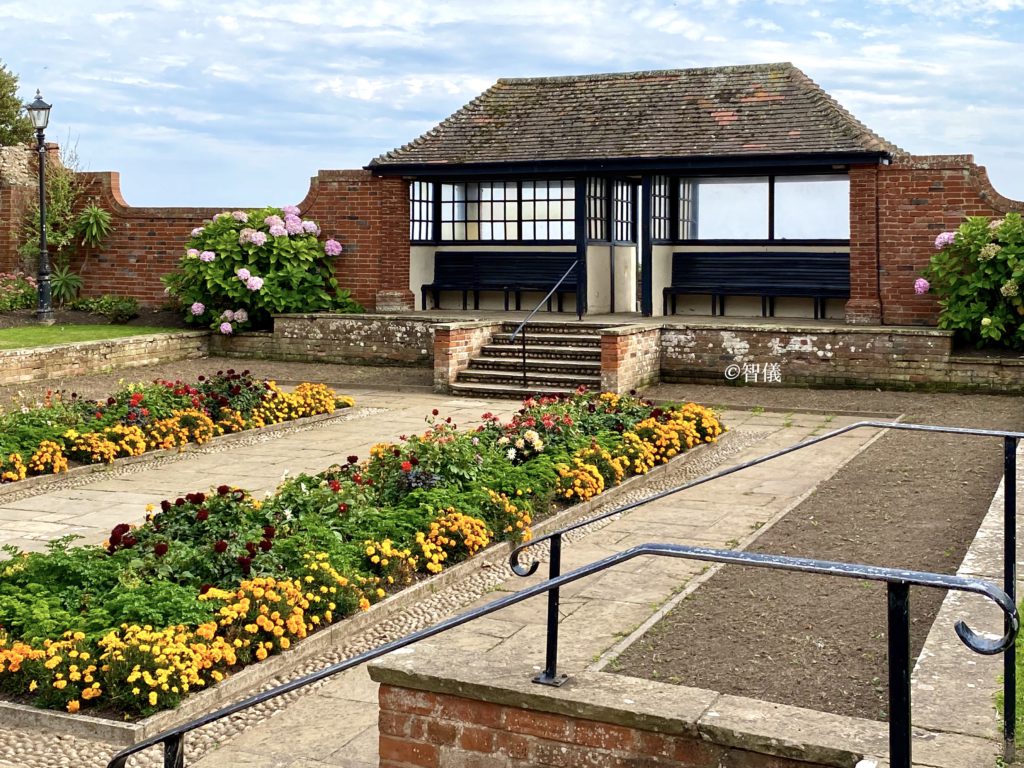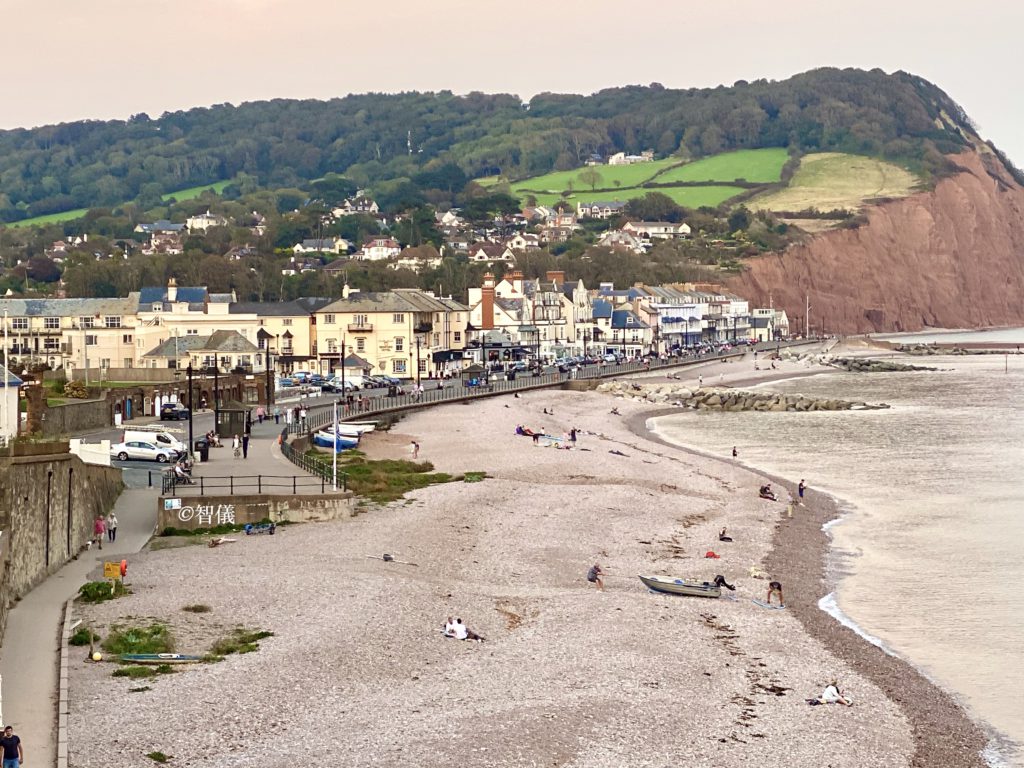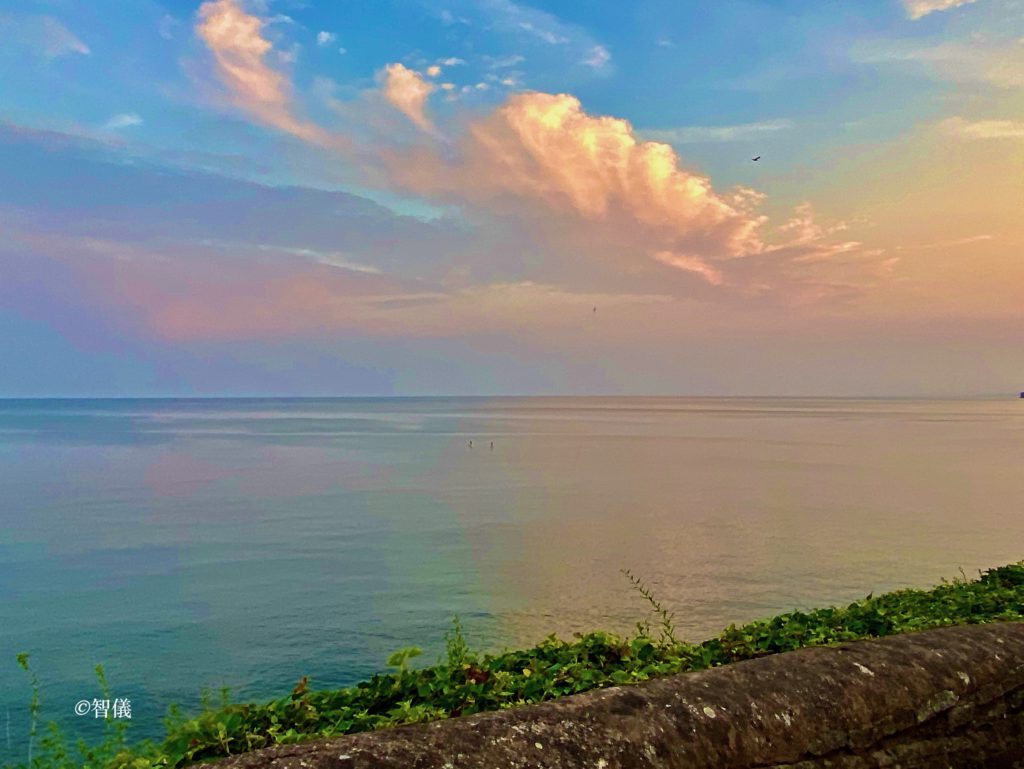 Away from the coast
Kennaway House – a regal looking Grade II listed building – venue for special occasions and exhibitions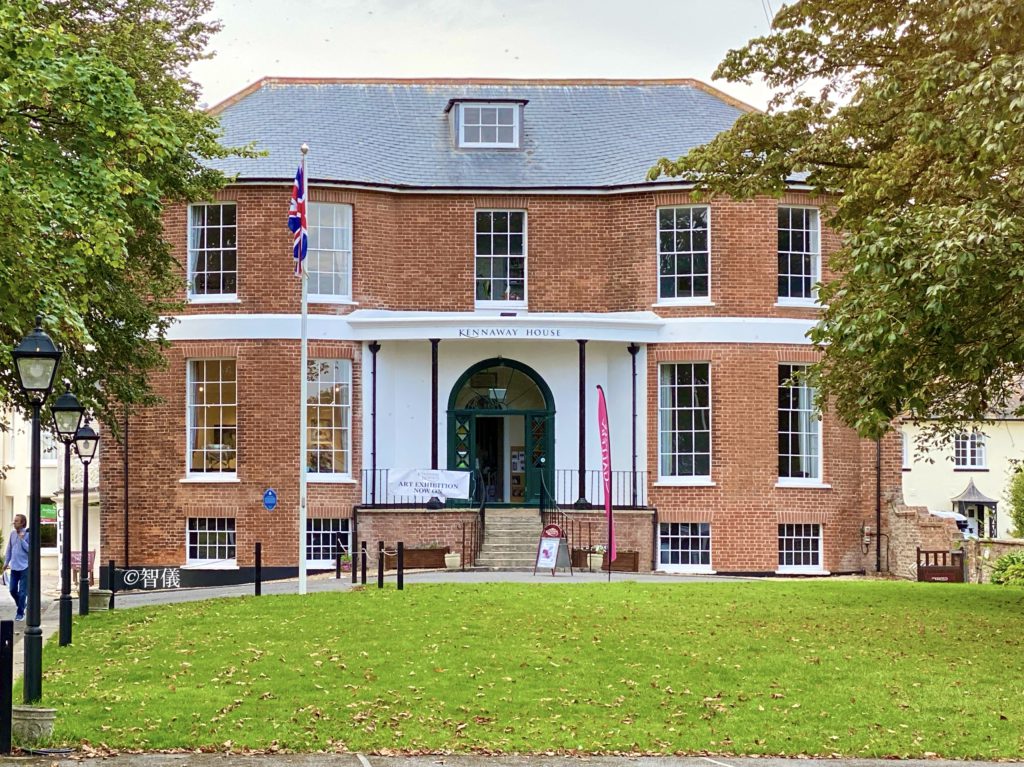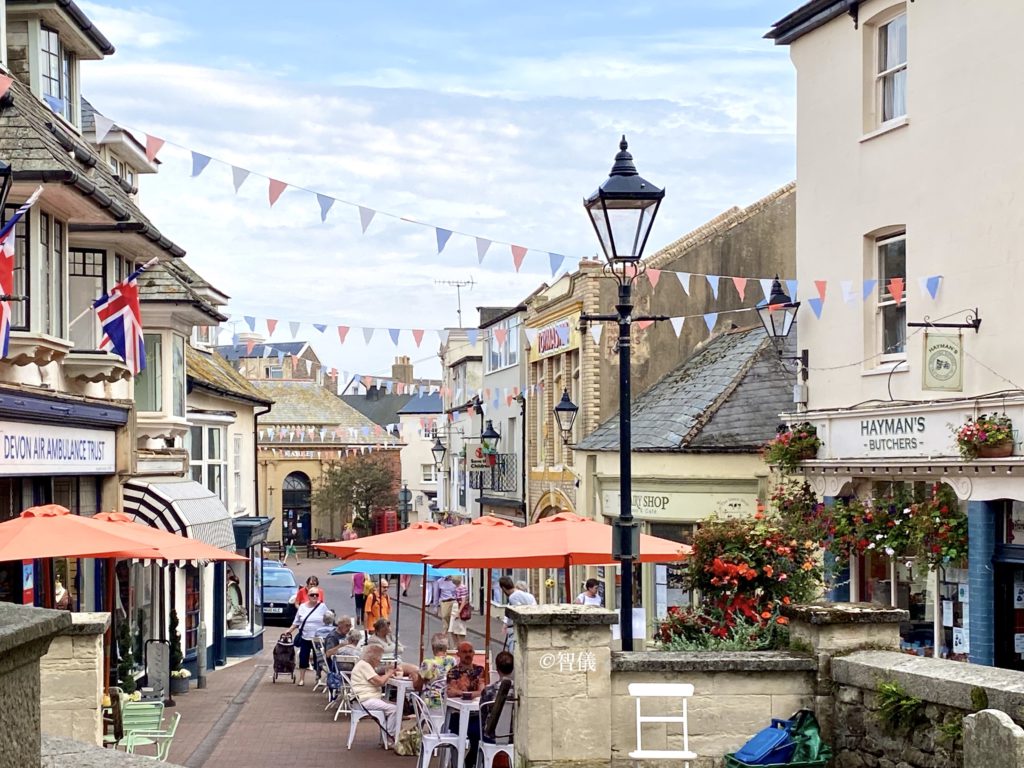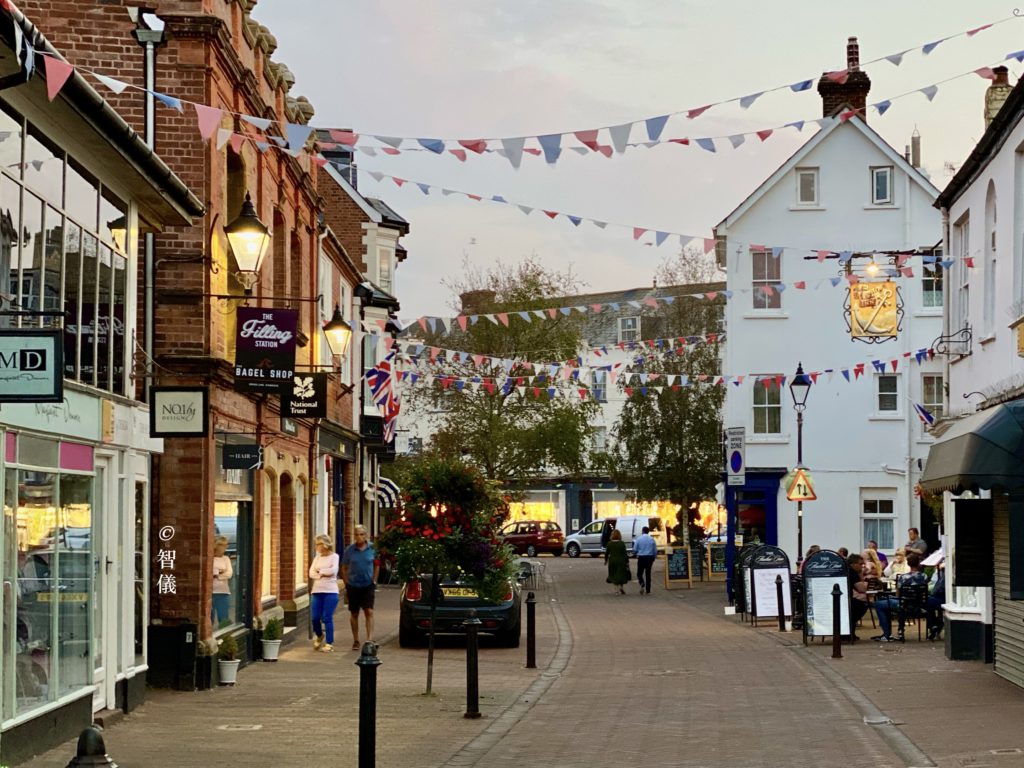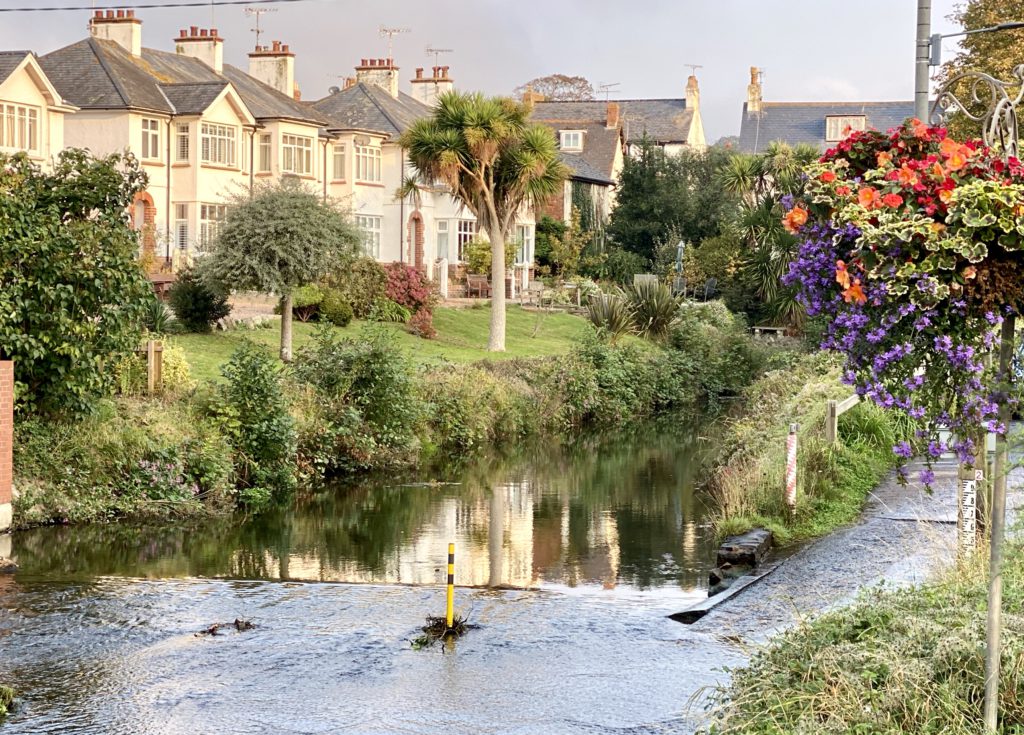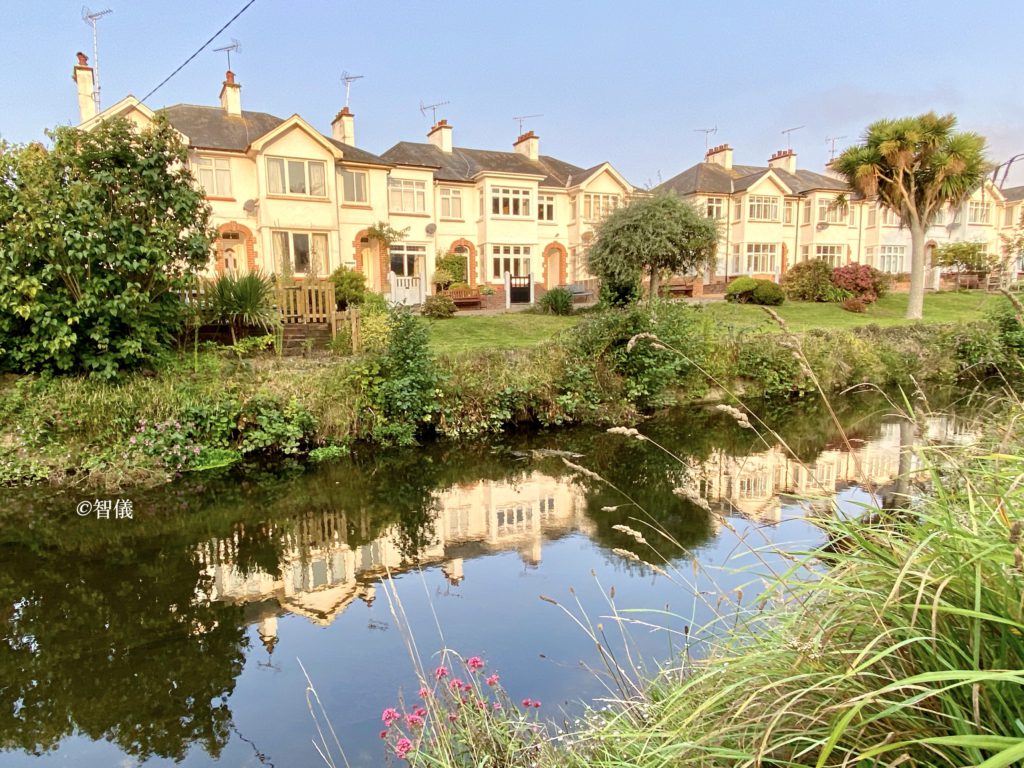 Sidmouth heralded my 4-day visit to south Devon. Next stop Overbeck's and Salcombe…..