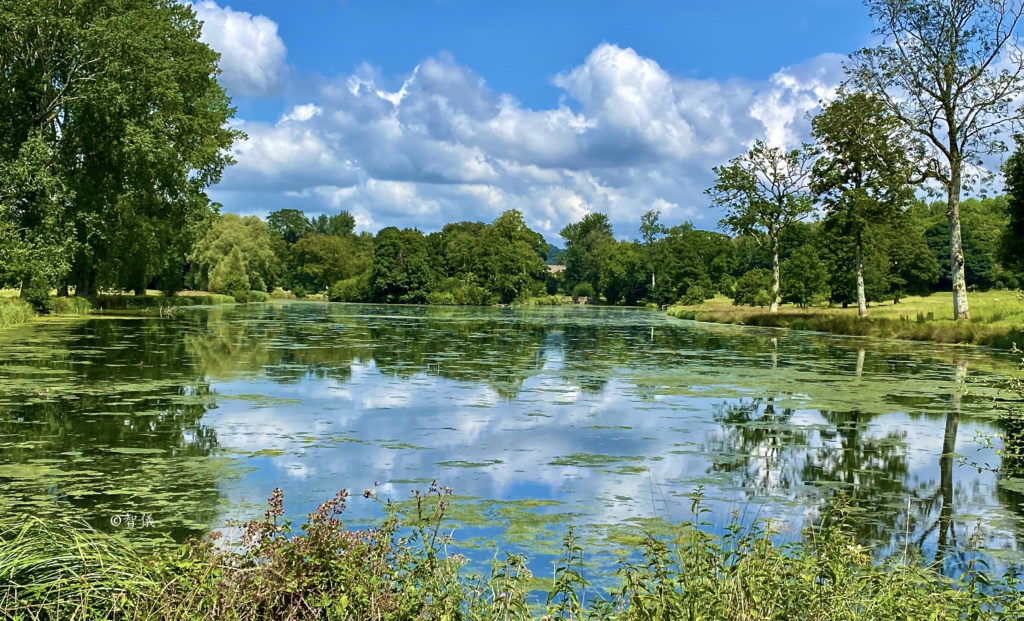 There is more to Wiltshire than Stonehenge, Salisbury Cathedral, Stourhead, Longleat etc. etc. Away from the traffic queues heading for these places and slightly off the beaten track on B3089, lie some hidden treasure!
Having travelled along this road from Wilton to join A303 at West Knoye many times, I came to recognise the names of the villages along the route. My partner and I decided to spend a couple days to explore some of them.
Wilton
Wilton is of course well known for Wilton House, home of the Earl of Pembroke and his family. However, how many people passing through Wilton West Street notice St Mary and St Nicholas' Church, the jaw-dropping beauty of this Italianate church and tower?
Under the bright blue sky and warm sunshine, it could easily have been somewhere in Italy! I wish!! Unfortunately the church was closed so I had to content myself with just marvelling at the stunning exteriors and pretend that I were in Italy!!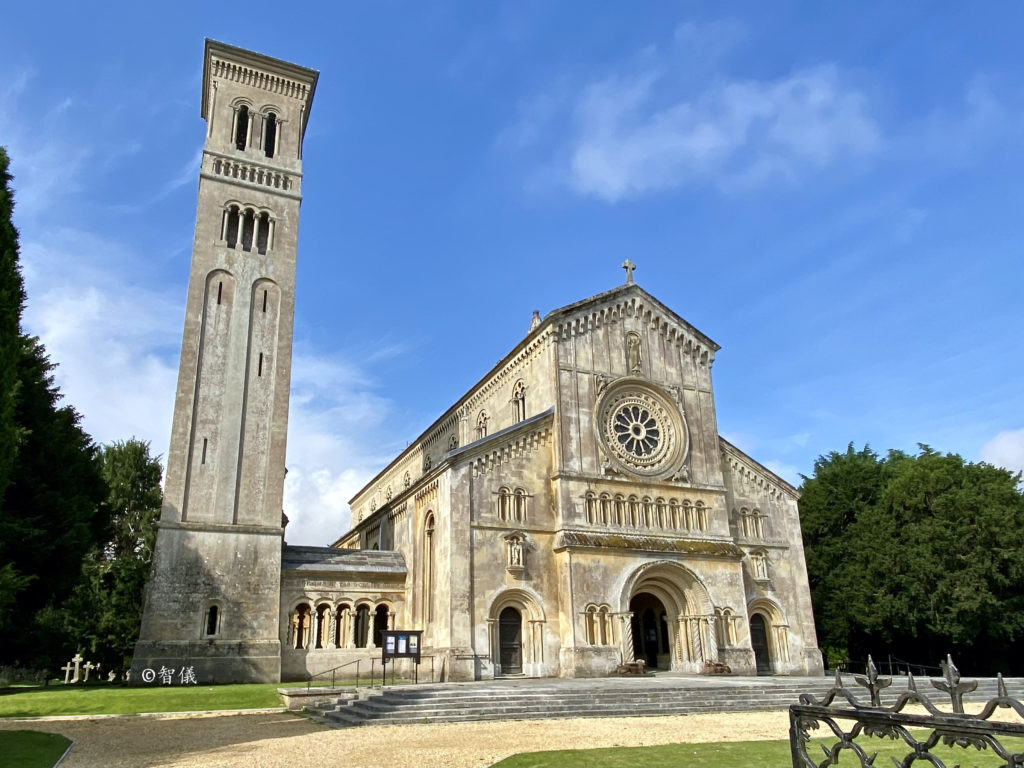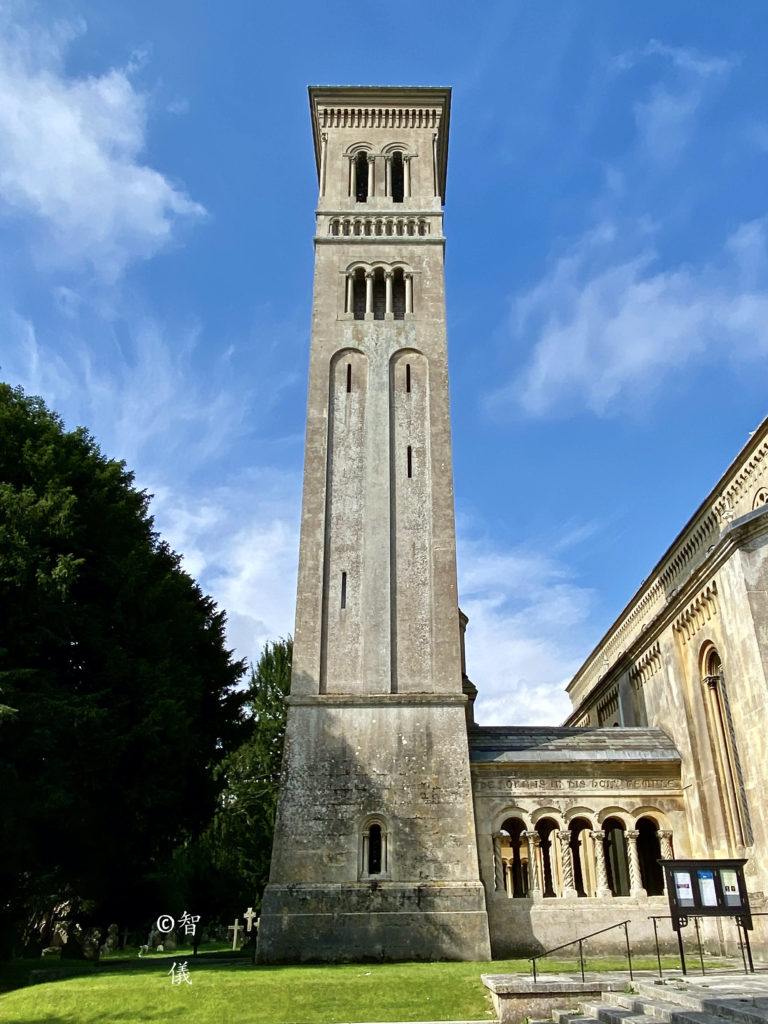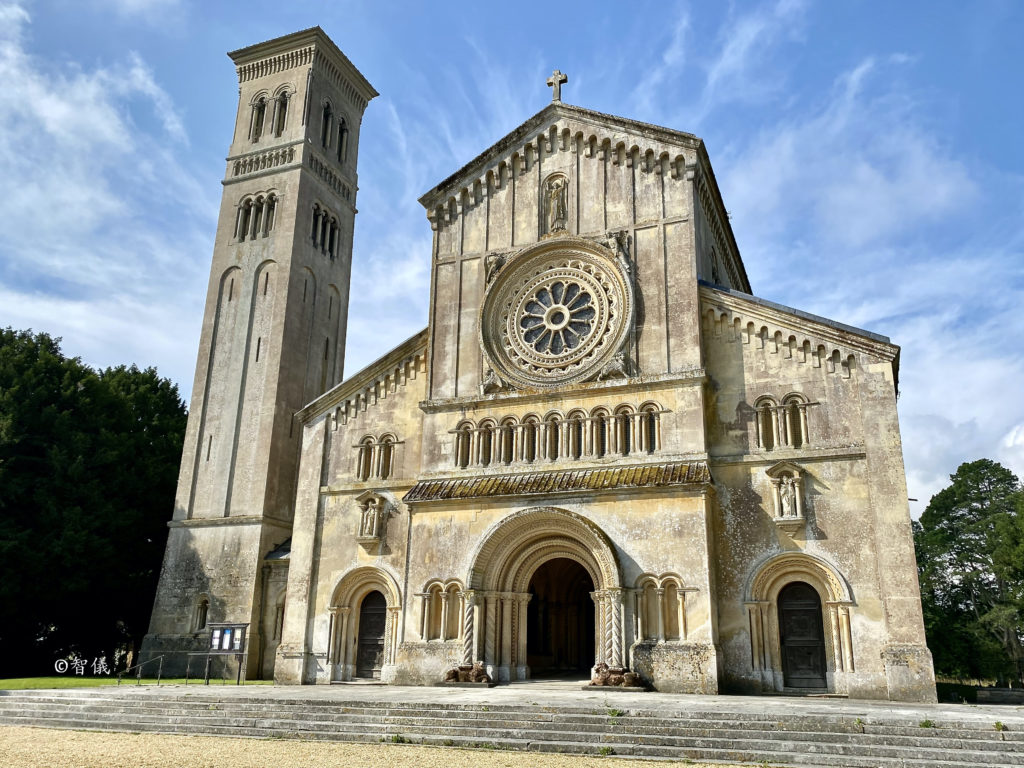 Hindon
I had often thought that Hindon was a bustling village because the road through it was flanked by 2 pubs, The Lamb on one side and Grosvenor Arms on the other. In reality, once we turned off from the main road onto High Street, it's a residential area full of charming period cottages.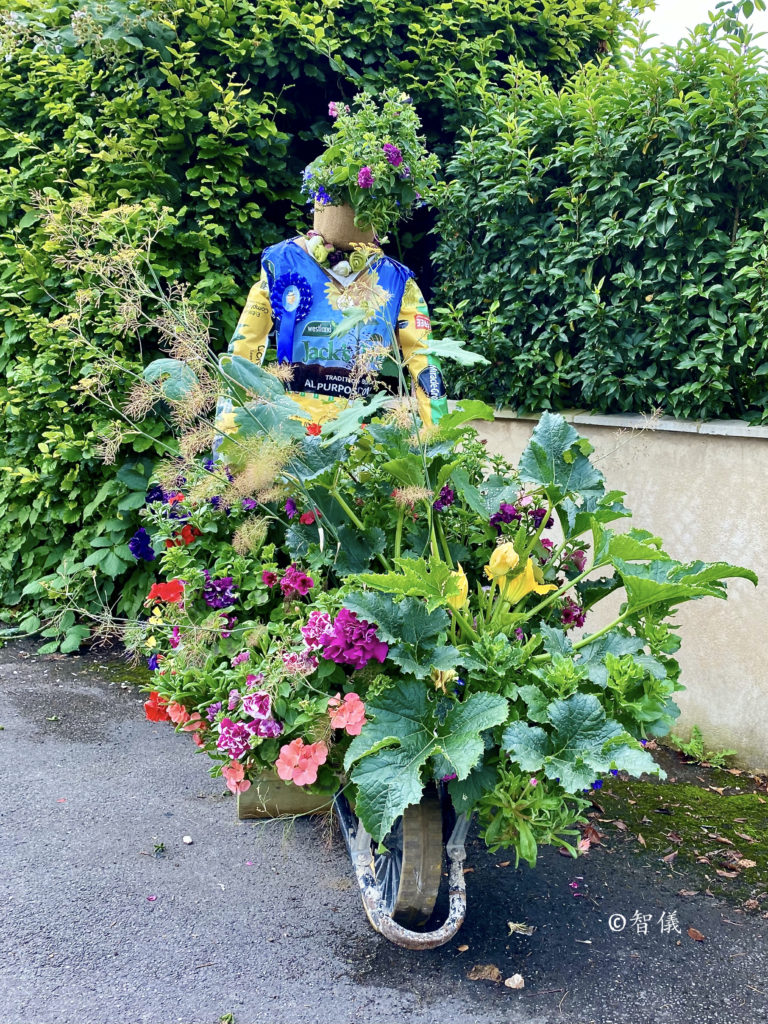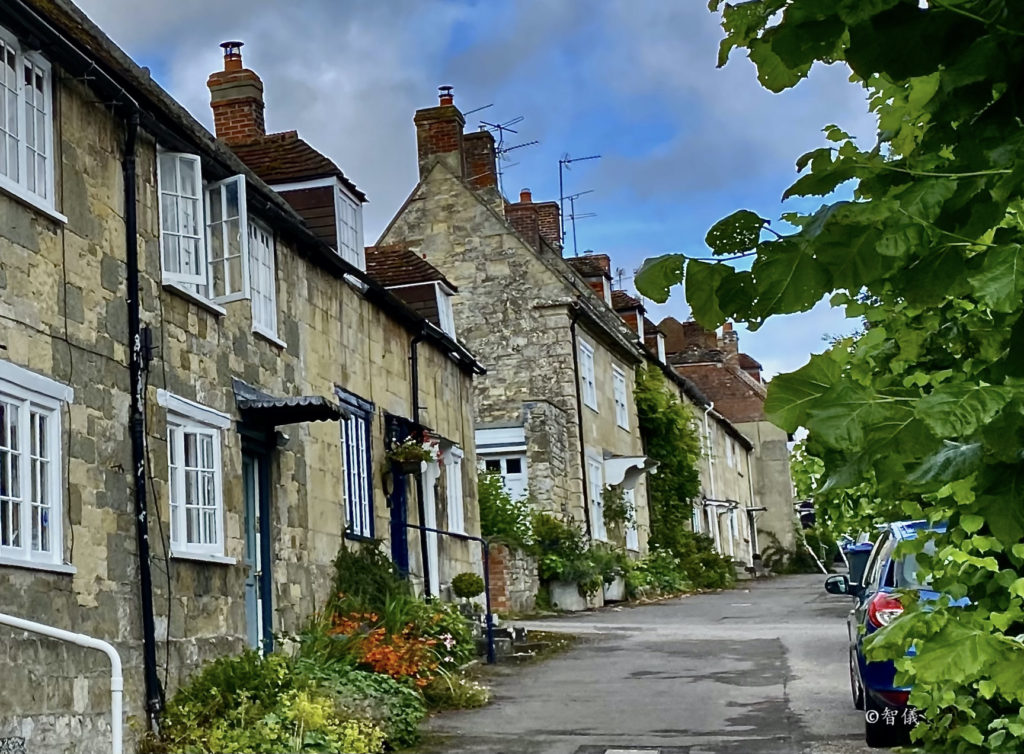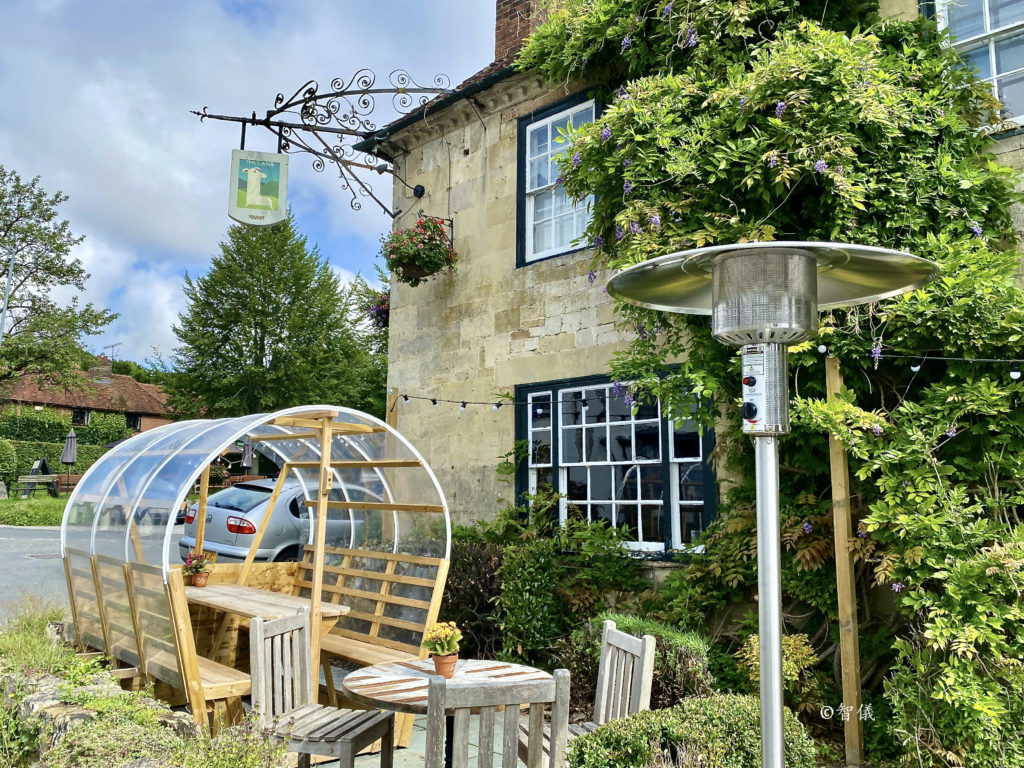 The outdoors seating at The Lamb to comply with social distancing is brilliant. The quirky "bubble seats" should remain as a feature!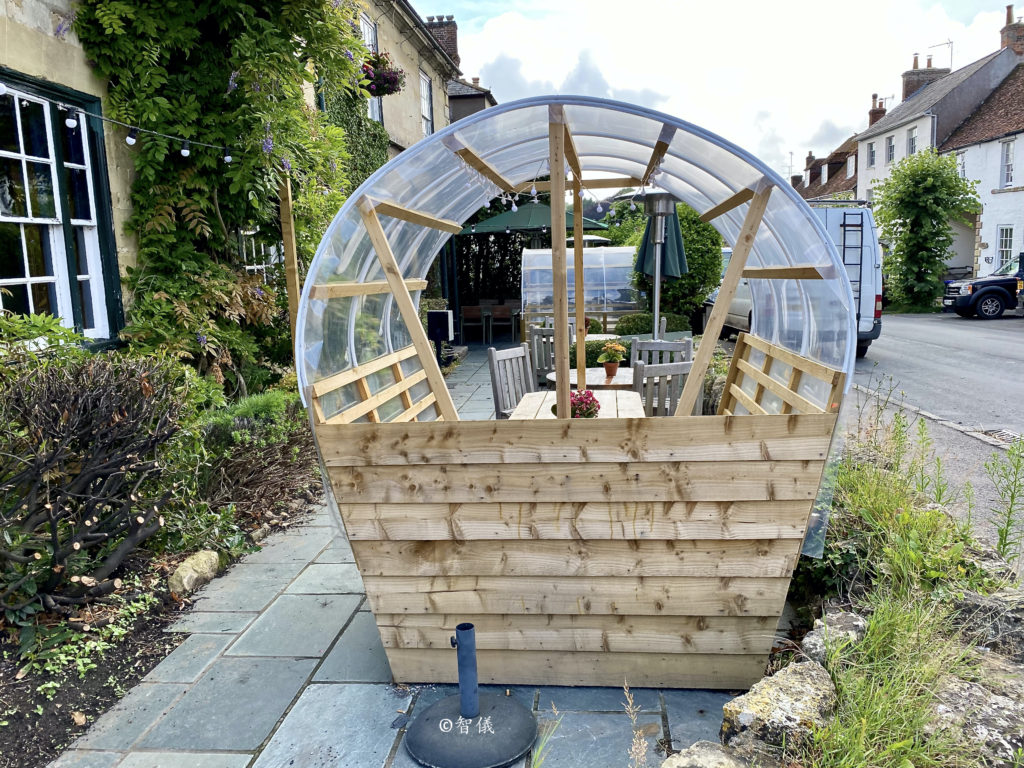 Fonthill Bishop Gatehouse
I had often watched in wonderment when cars drove through the grand Palladian lodge just off the B3089 at Fonthill Bishop! I thought they were all visitors to the Fonthill Estate. I was therefore astounded to find the lovely country road to Fonthill Lake and Tisbury beyond the gate!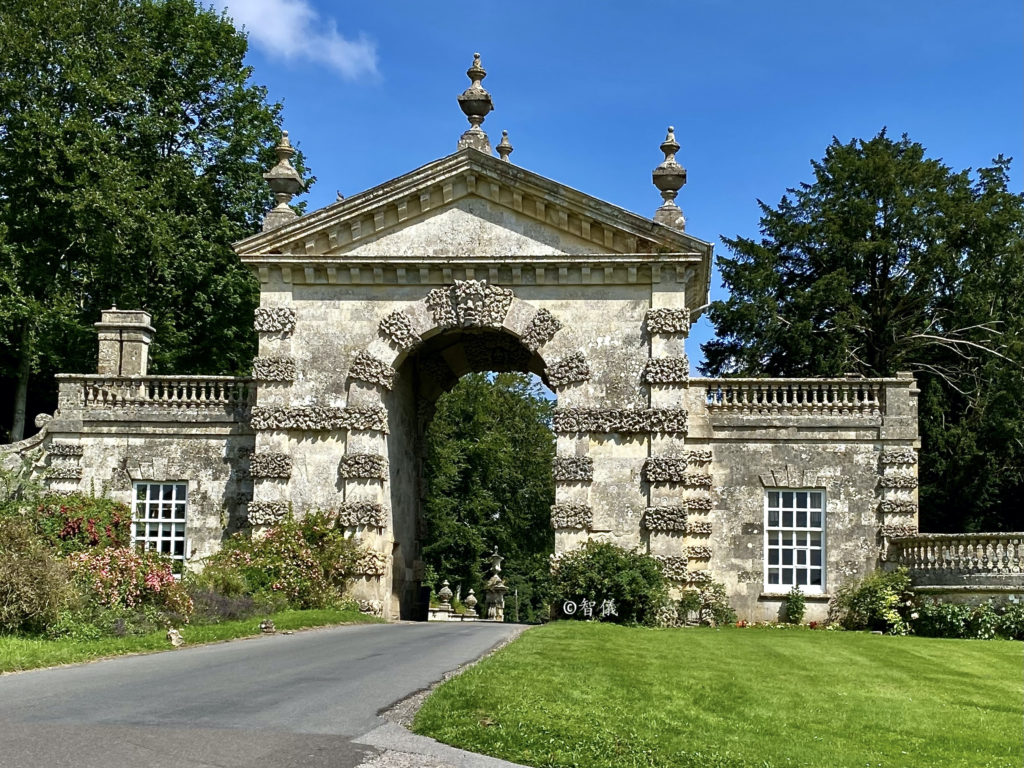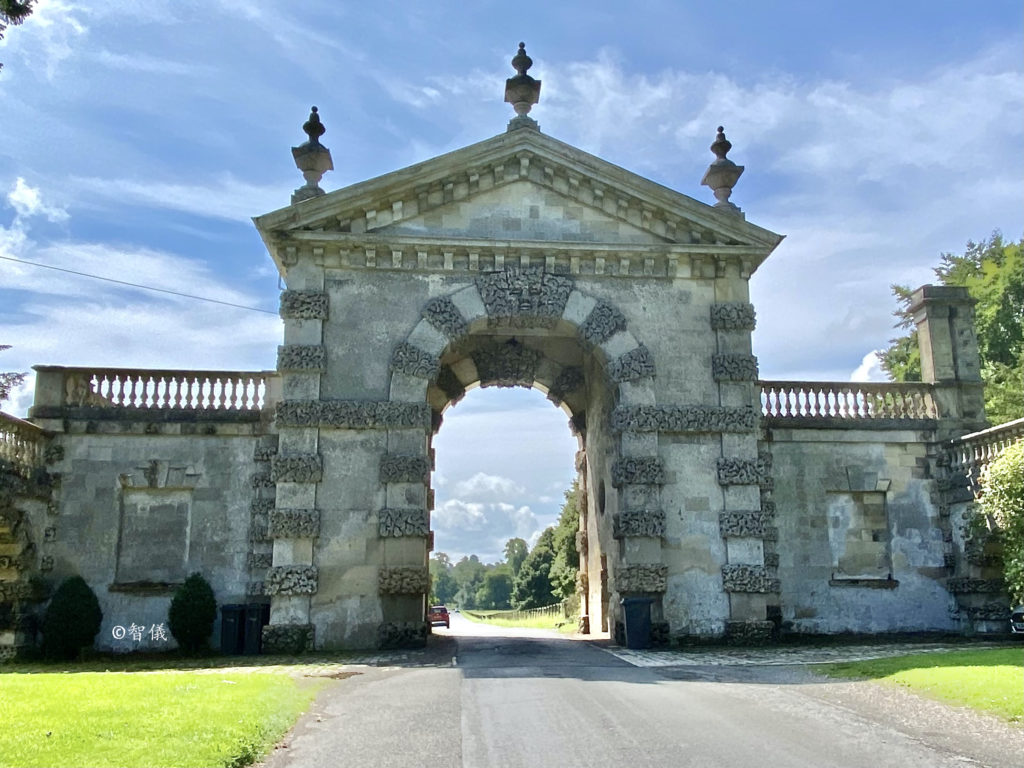 Fonthill Lake
Tucked away behind trees and overgrown shrubs was the track along one side of Fonthill Lake. What an undiscovered pearl! Every so often there was a clearing offering glimpses of the majestic lake.
The still surface was like a mirror reflecting the bright blue sky! I make no apology for going overboard with photos of the lake!! It was sublime!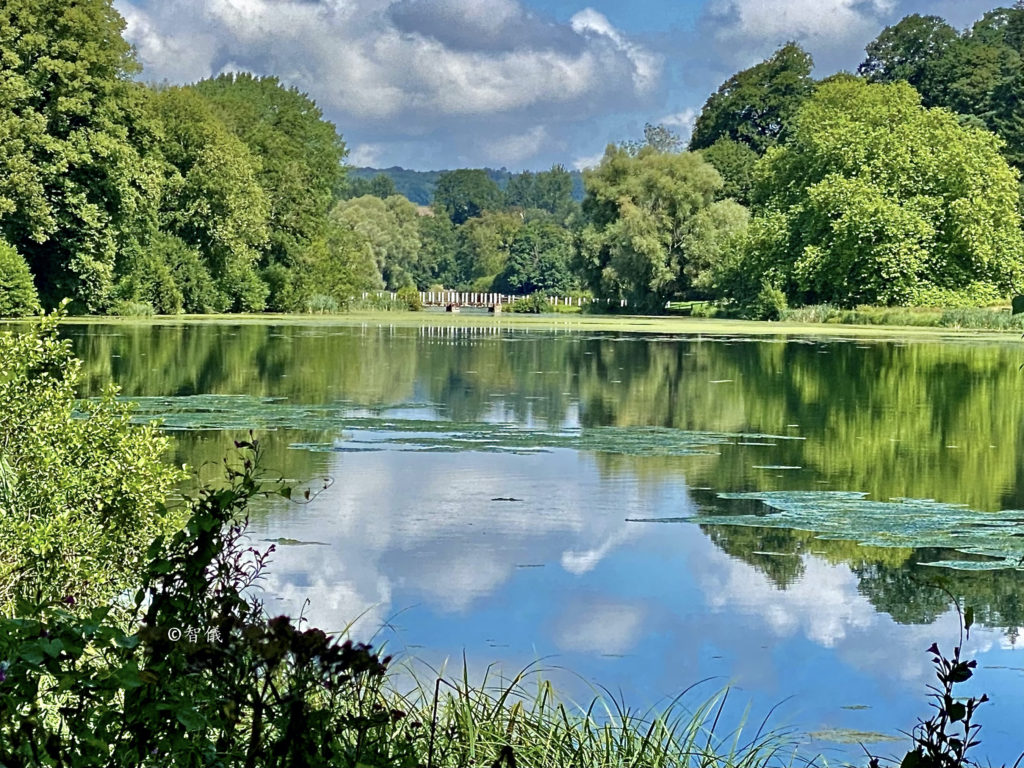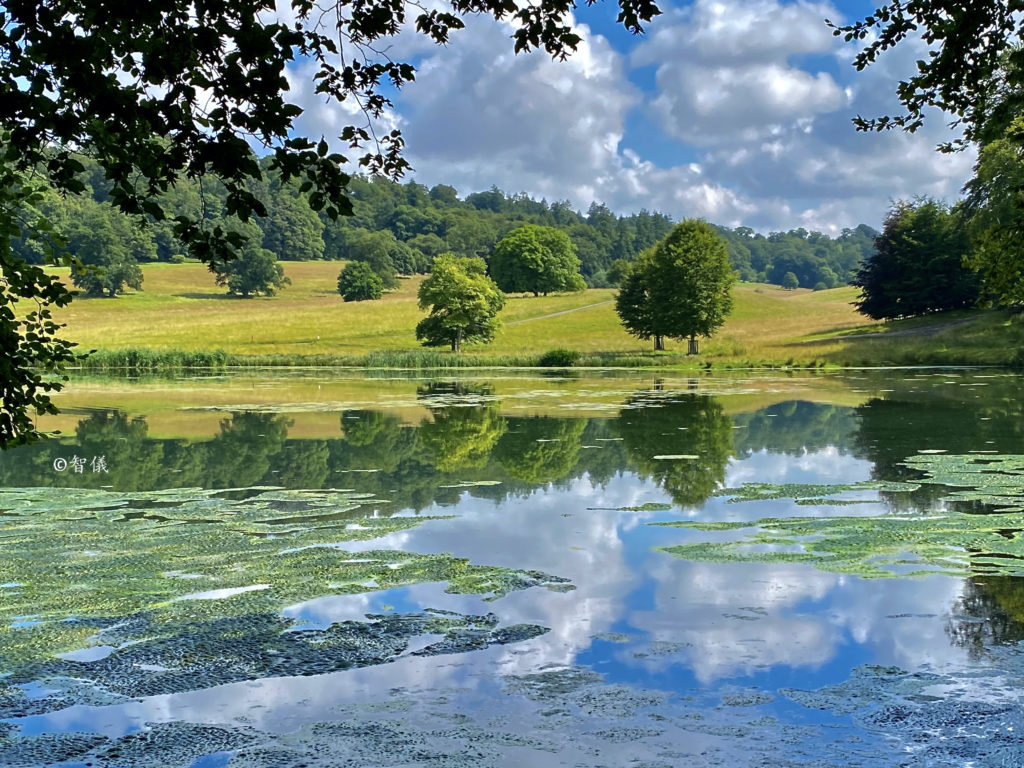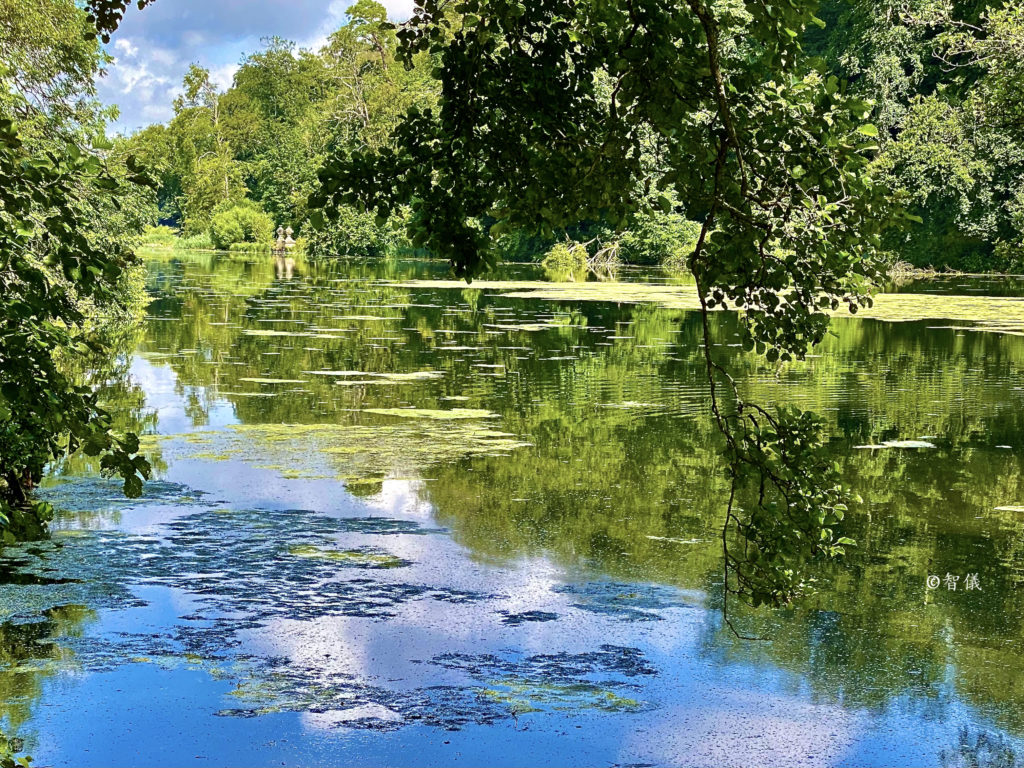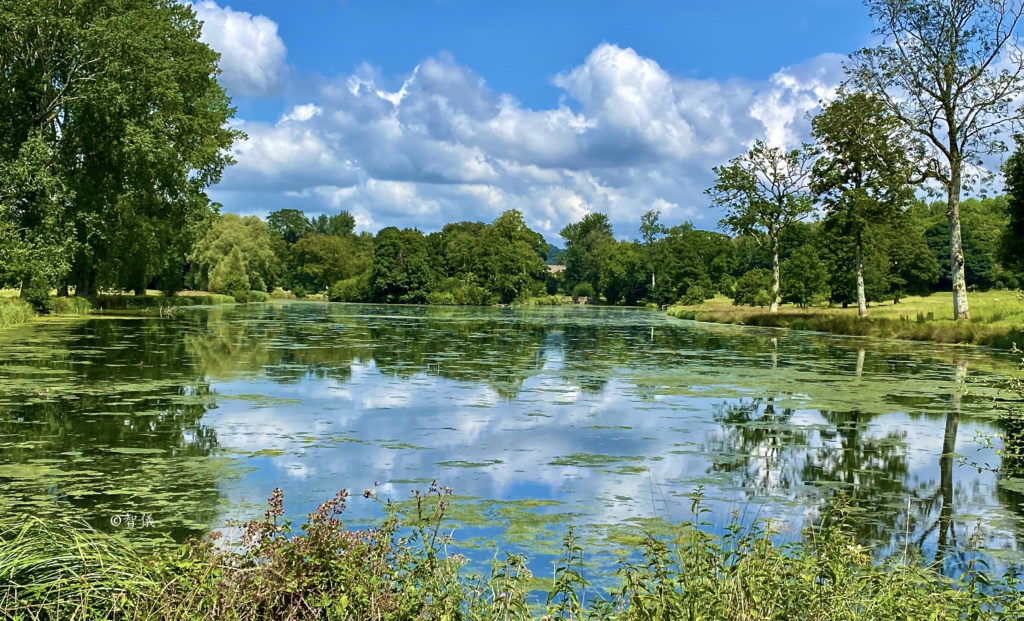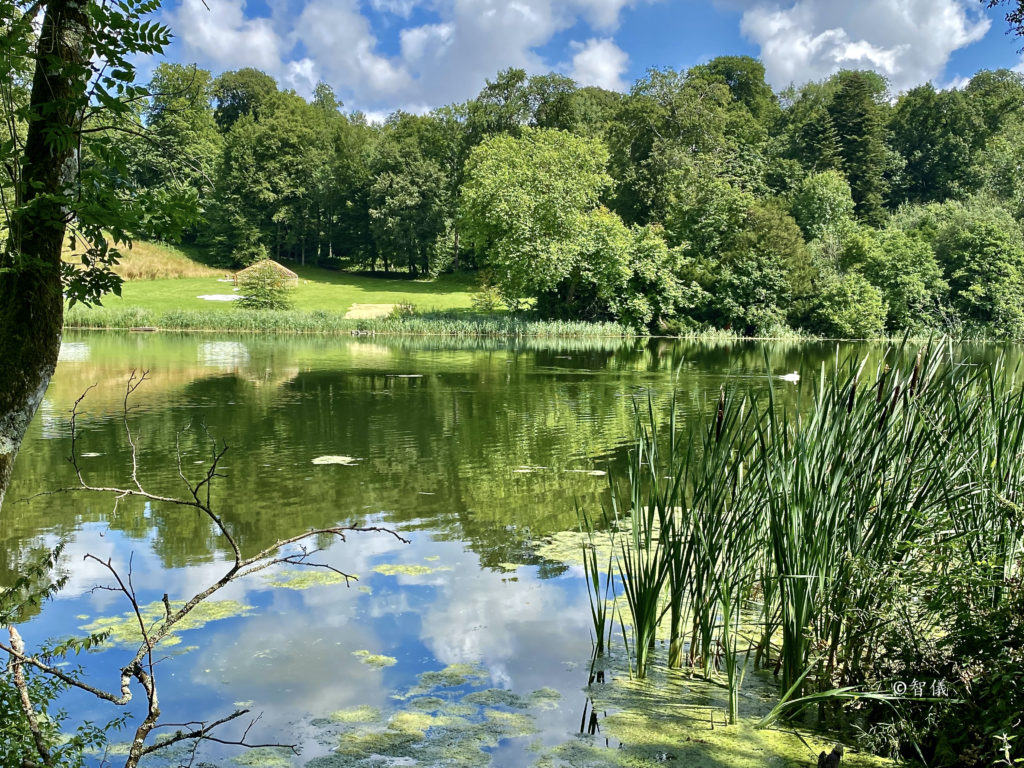 Fonthill Lake is an artist's paradise, so I was not surprised to see a young artist at work! He'd been at it for nearly 2 and half hours since 10.00 and reckoned that he would finish at around 18.00. With his permission I took the picture of his painting which looked pretty good already!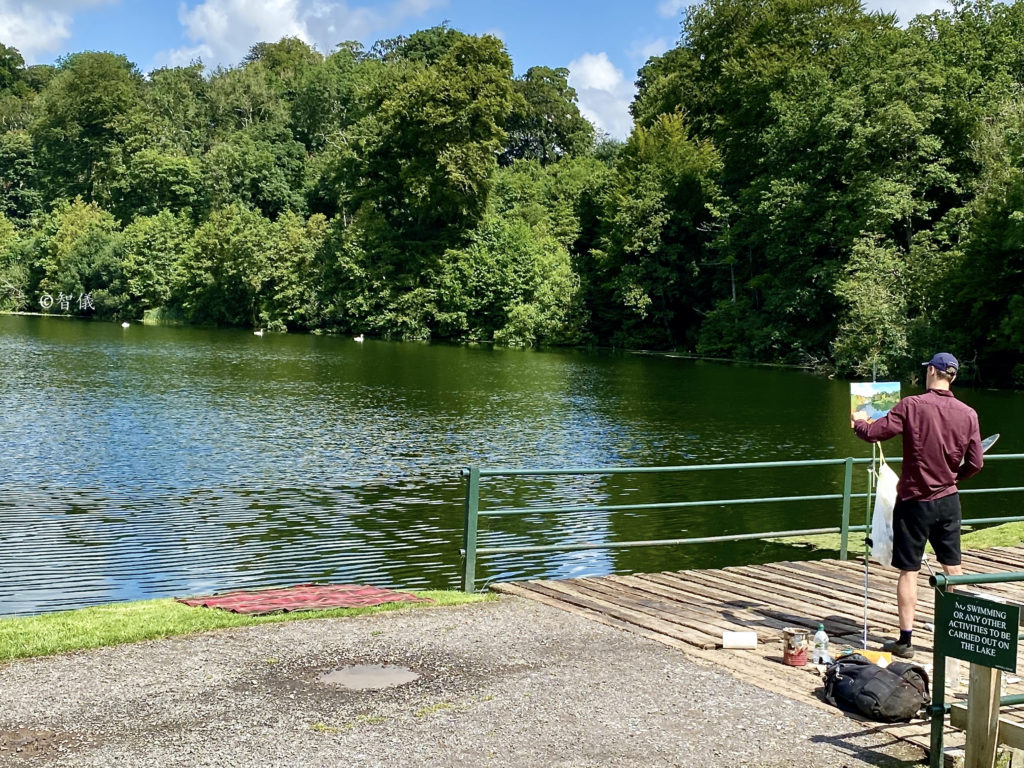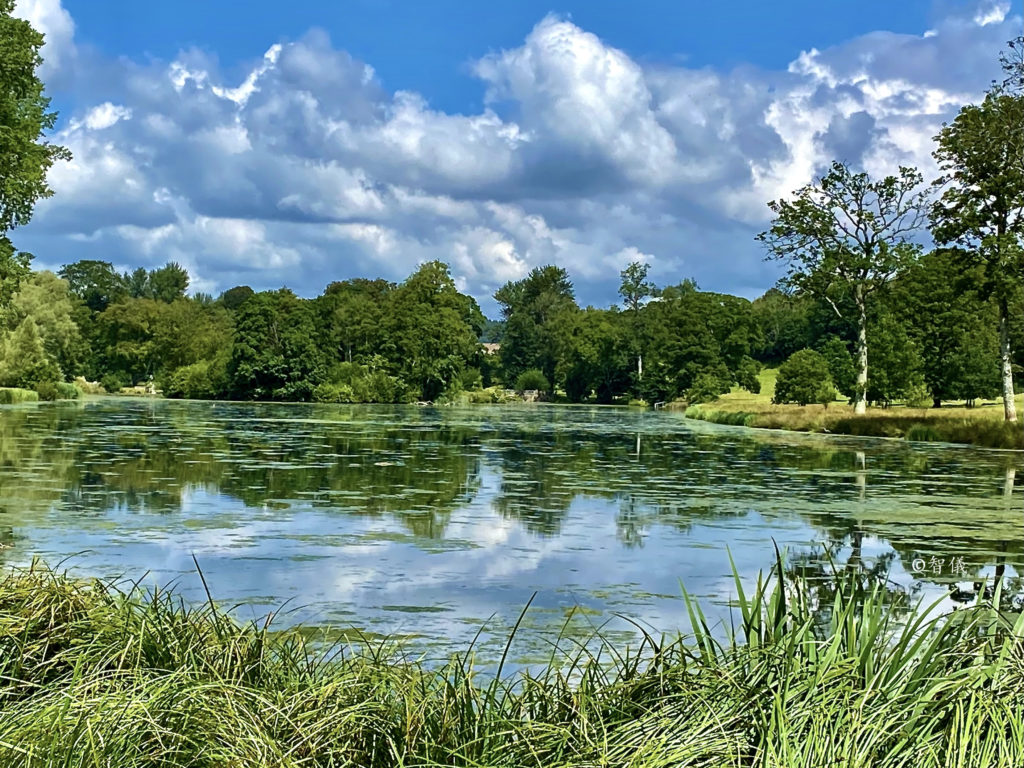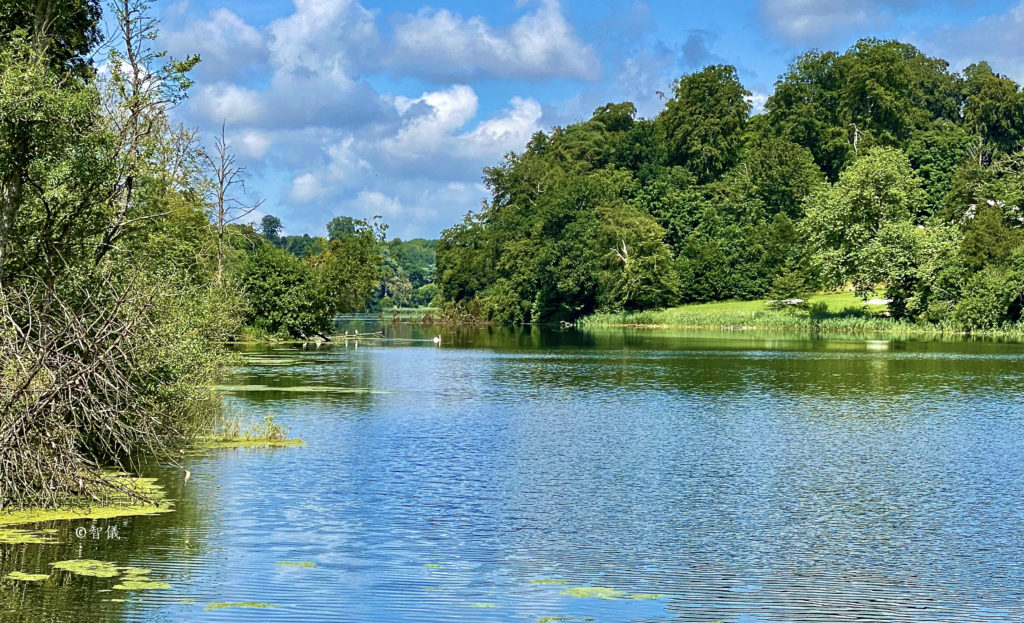 Tisbury
We had lunch at the quaint Beatons Tearoom in Tisbury afterwards. Tisbury is the largest village in Wiltshire. Away from the thriving high street there're charming houses, a happy blend of old, new and converted properties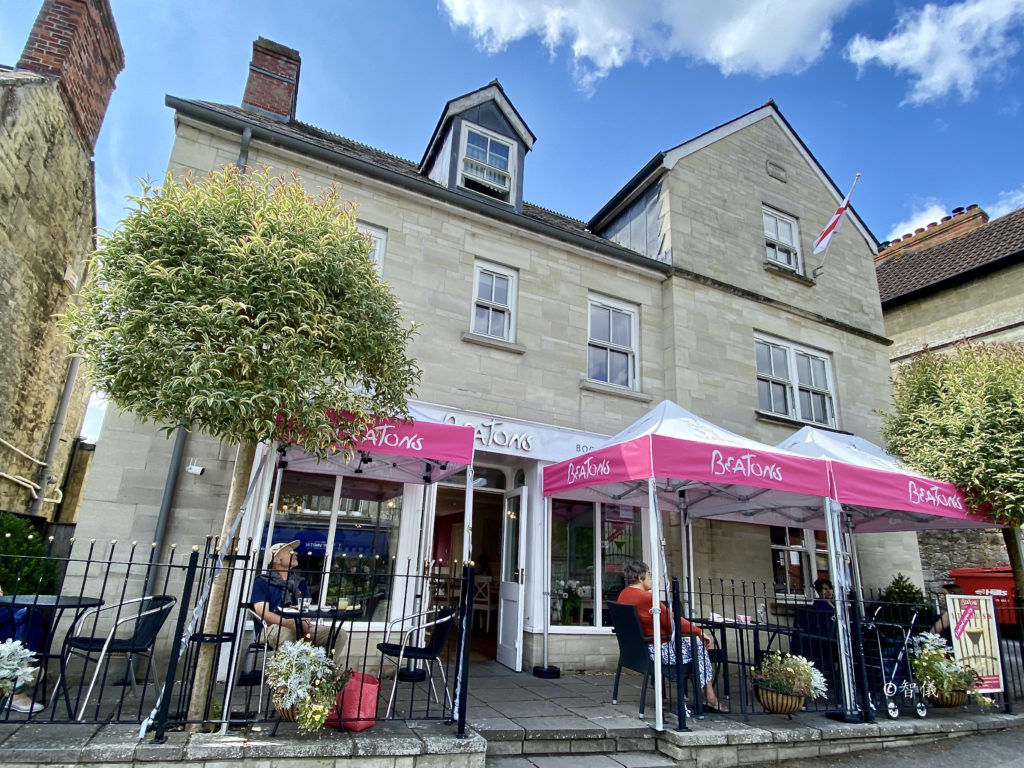 Teffont Evias
Teffont Evias is a delightful little village full of thatched and period cottages that would grace any chocolate box! Adorned by St Michael and All Angels Church next to Teffont Manor House (now converted apartments) and surrounded by lush green hillside farmland, the setting couldn't be more picturesque.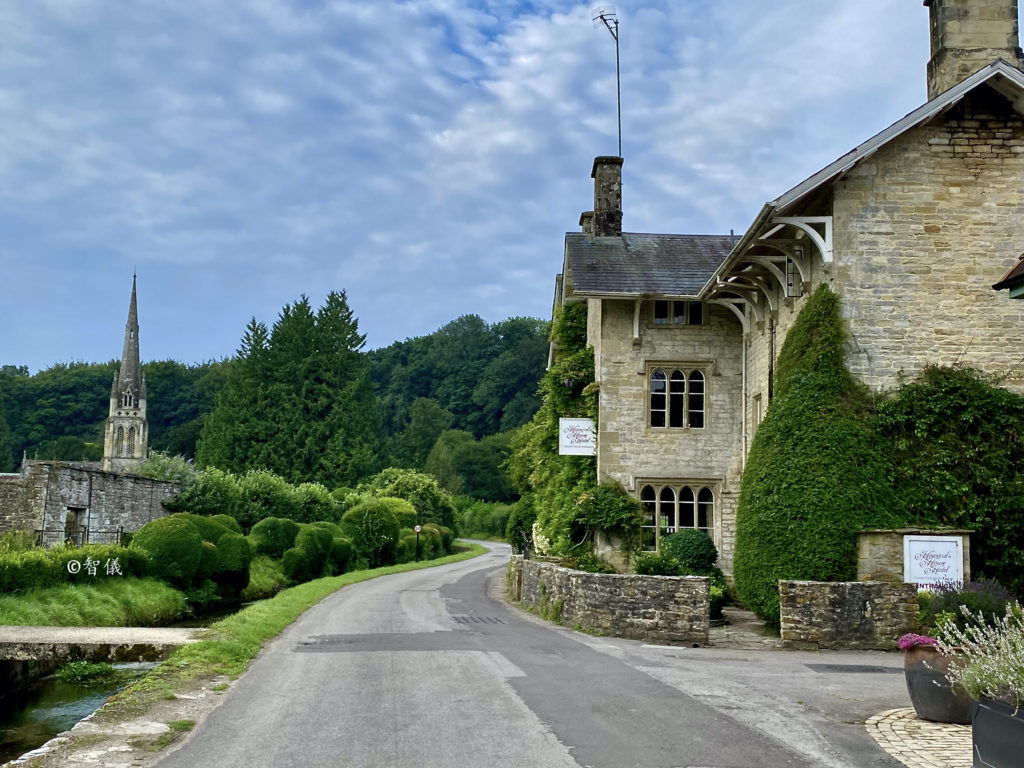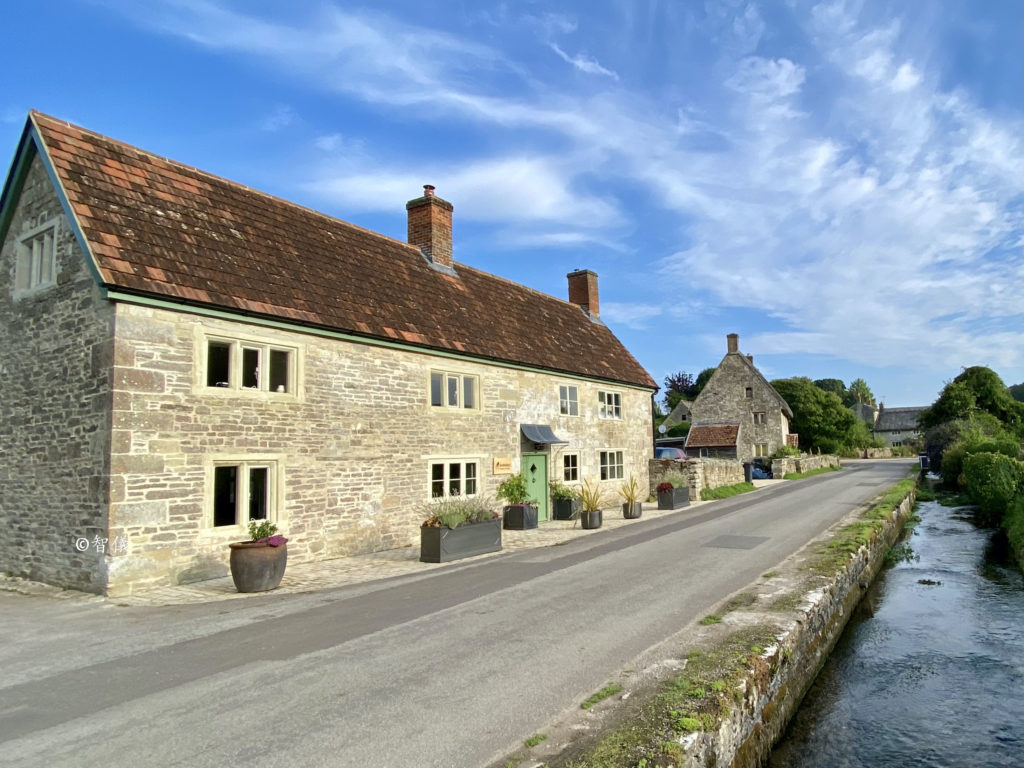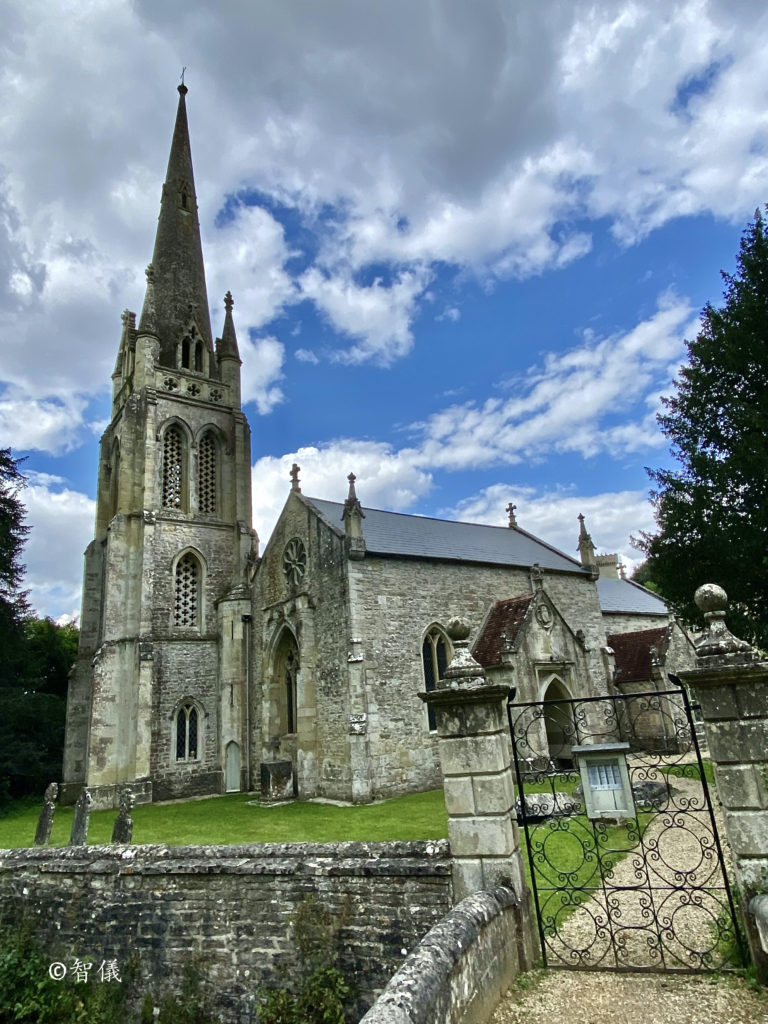 Howards's House Hotel
We stumbled upon Howard's House Hotel at Teffont Evias during one of our walks and decided to stay one night to enjoy the country house hospitality and the much acclaimed cuisine. Its idyllic setting also served as a perfect base for us to explore the area.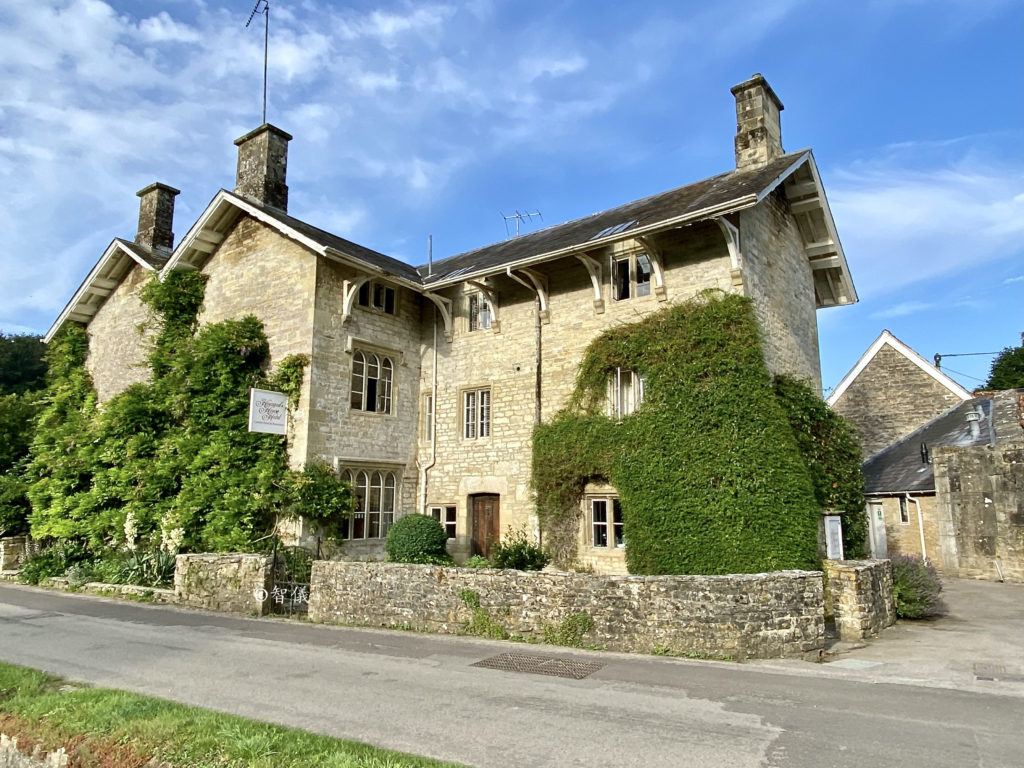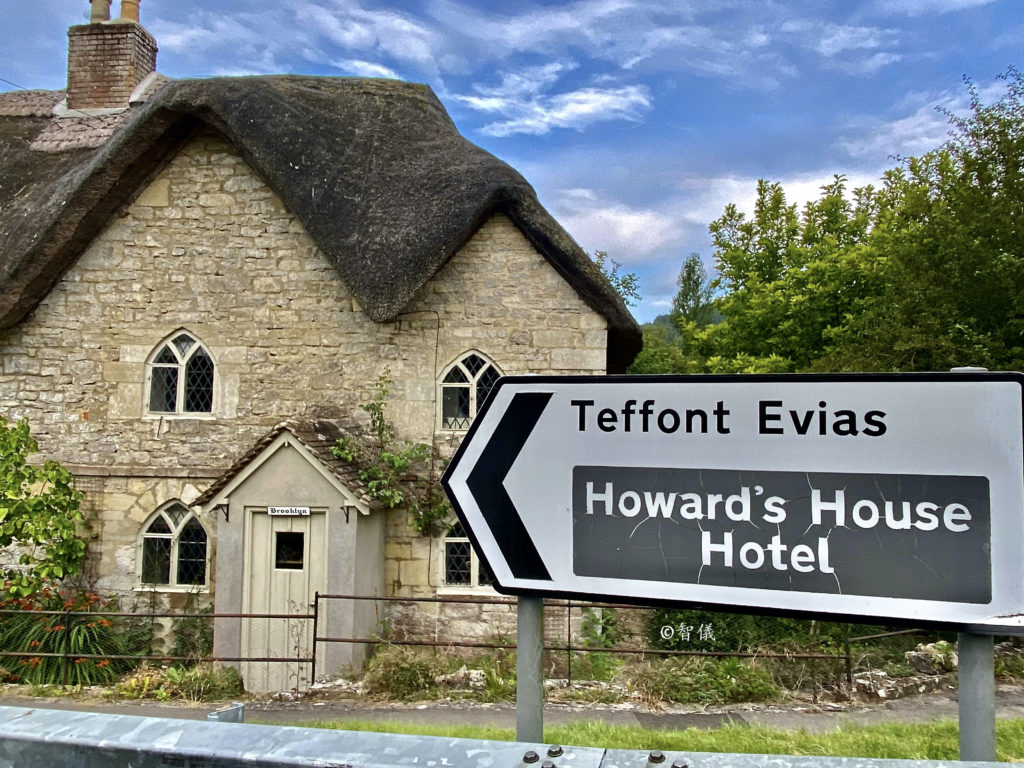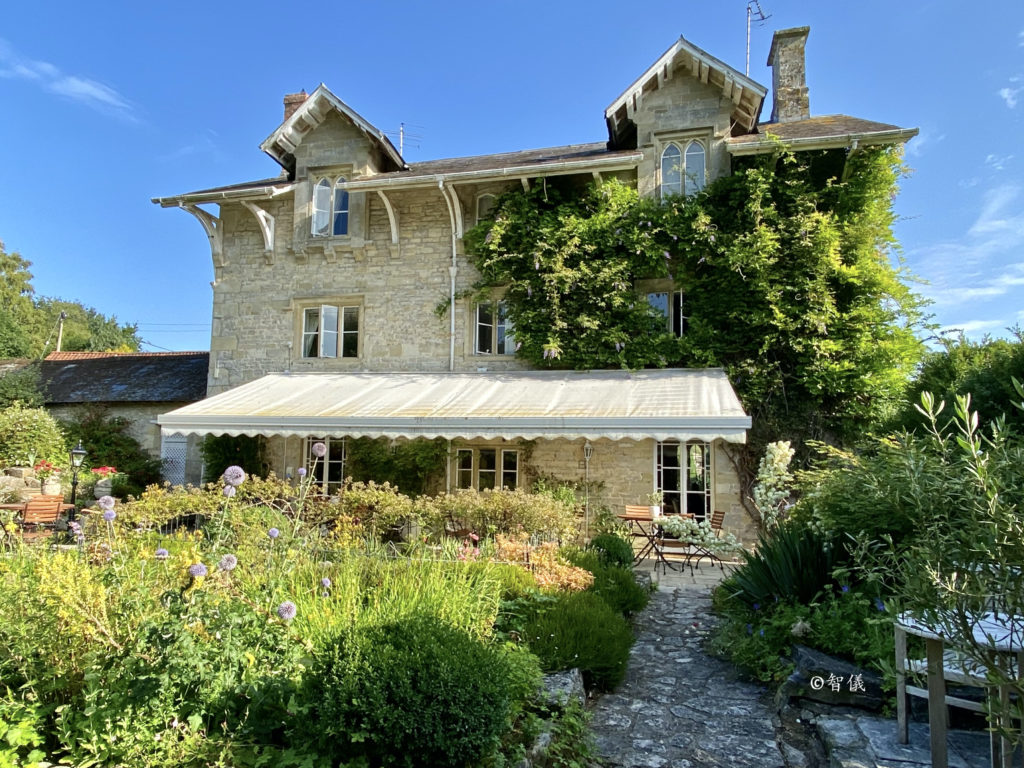 Both the hotel and the meals that it served were absolutely top-notch!! The evening meal was delicate and delectable, the portion size – more French than American – was ideal. The service was attentive and friendly.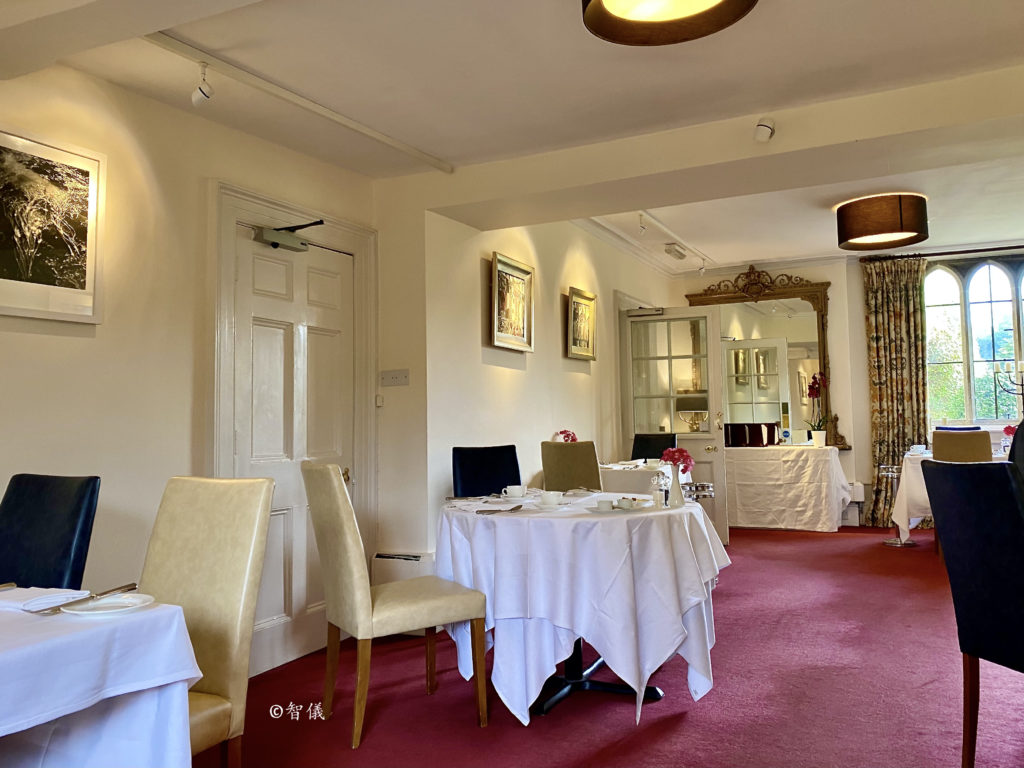 The house itself was comfortable rather than luxurious. With only 10 quest rooms, little wonder that the hotel is often fully booked. For me the real triumph was the outside seating areas dotted around the beautifully tended gardens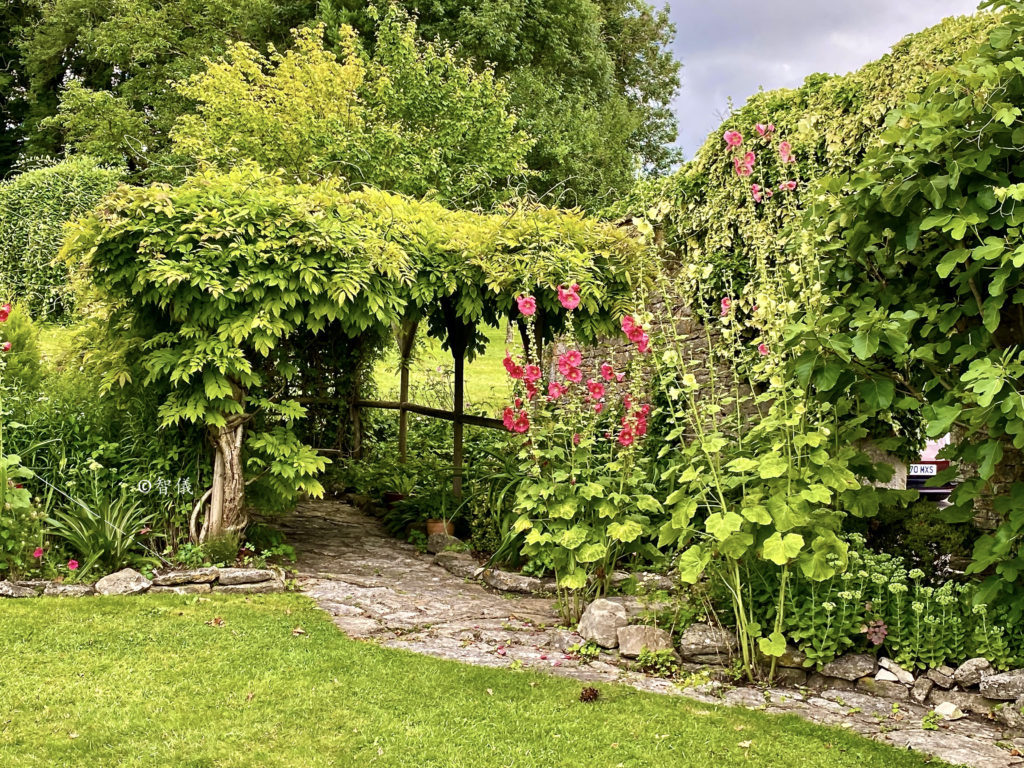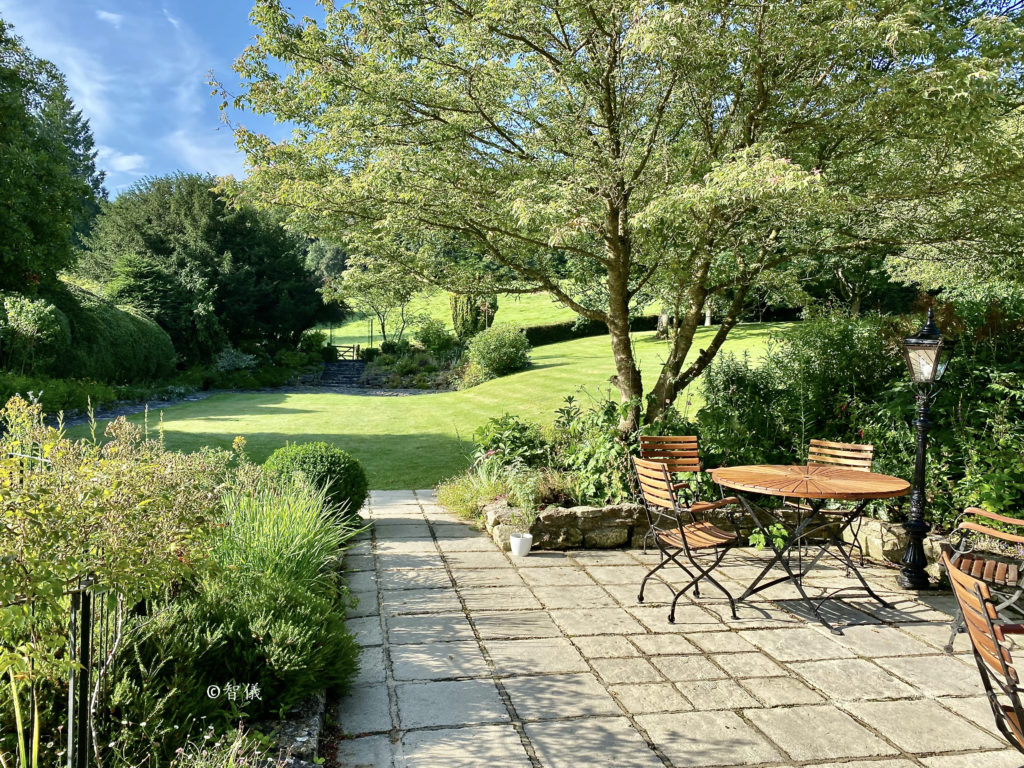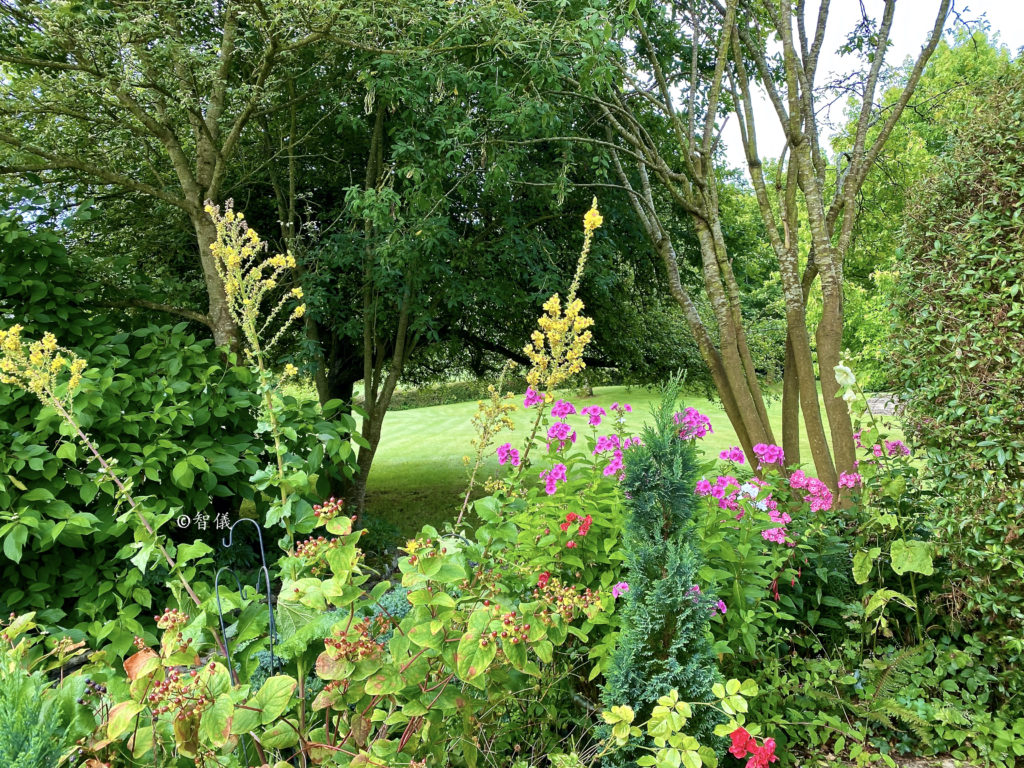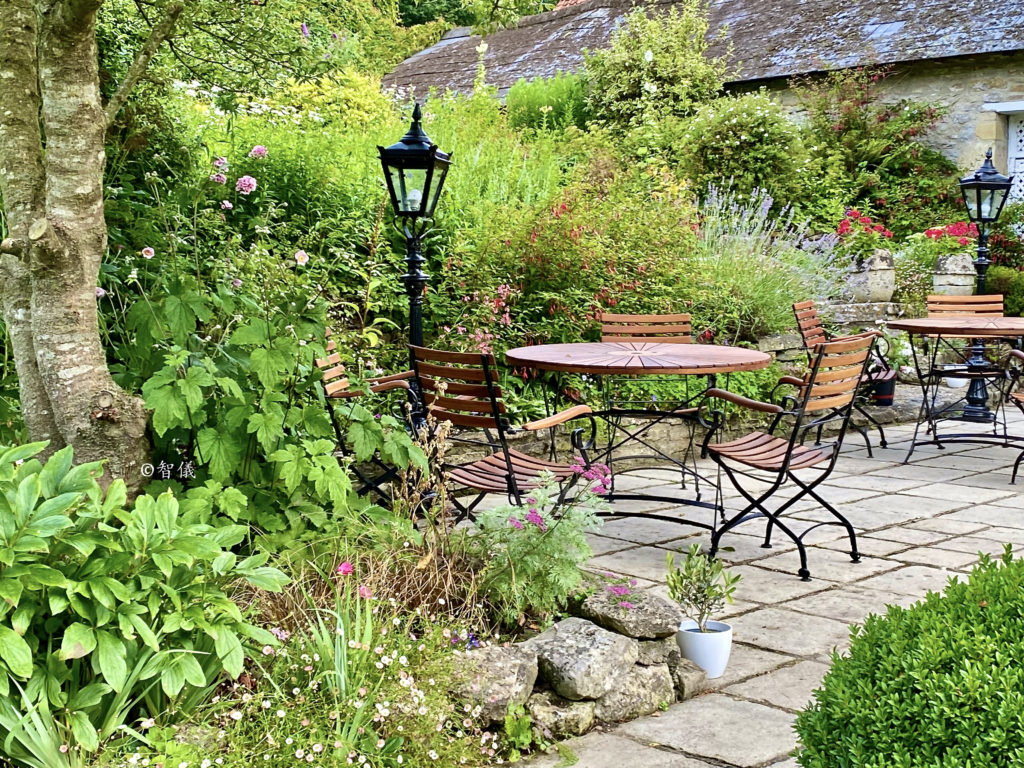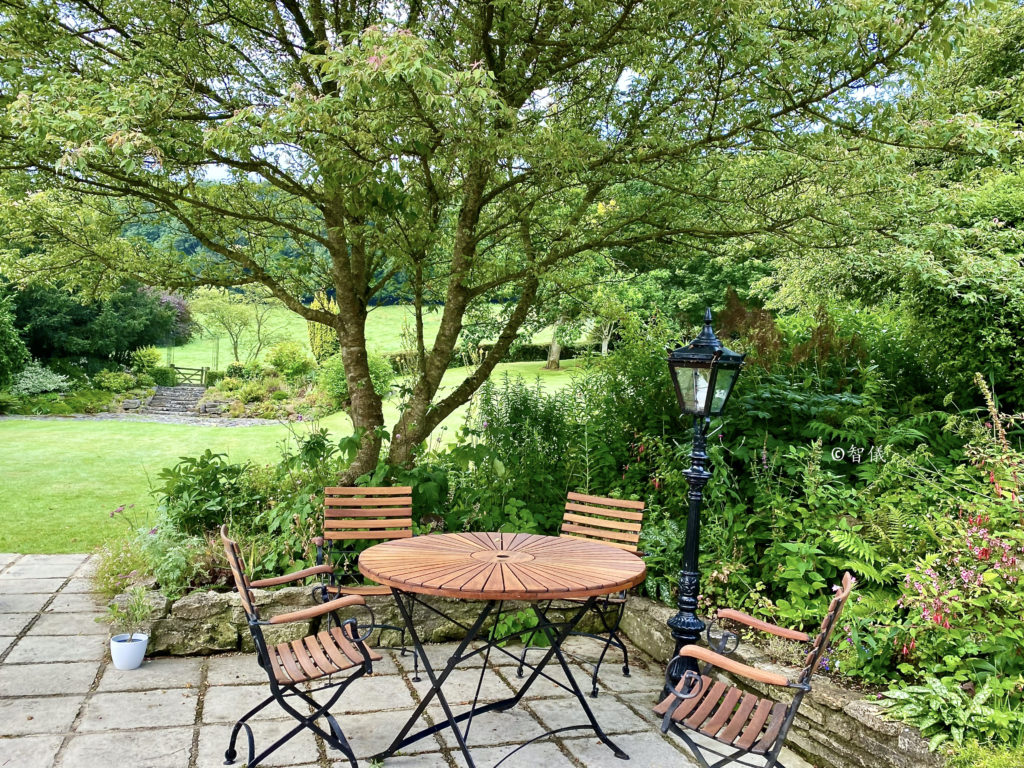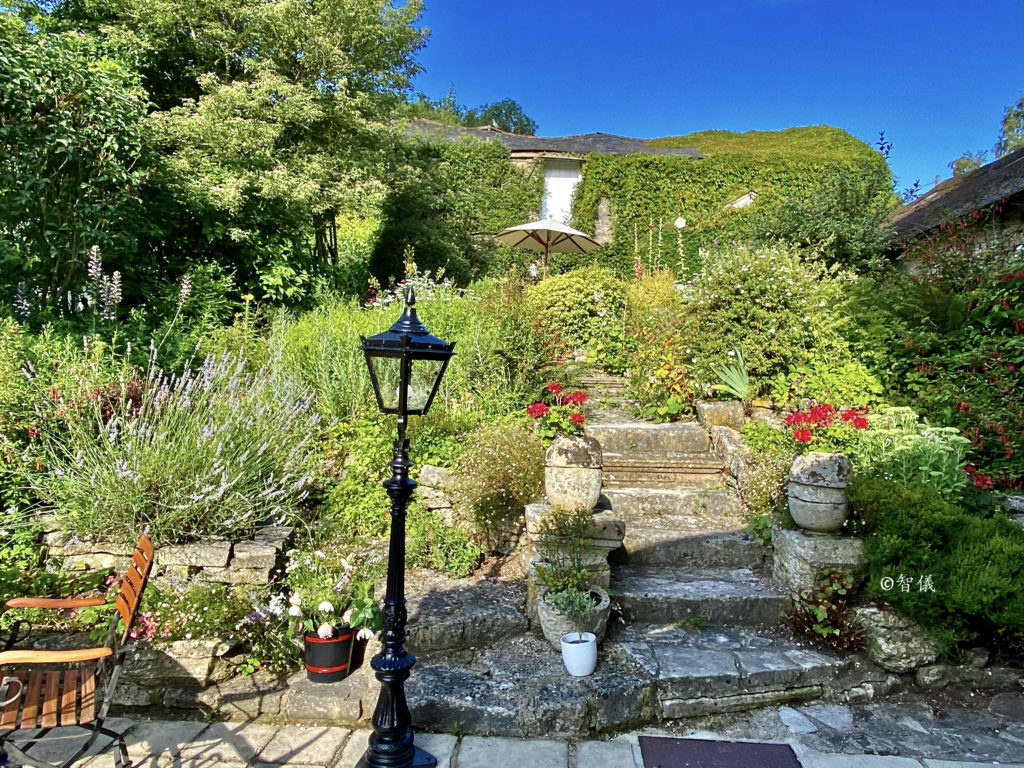 Teffont
The lovely warm weather held on for an encore on our second day!
Driving past all the lovely thatched cottages that lined the the busy B3089 on both sides but unable to stop to admire them had been a sort of frustration. Staying at Howard's House rectified that!
Before breakfast, we walked along the normally busy road to Teffont Magna, now known simply as Teffont, and saw a bit of the sunrise during our walk around the village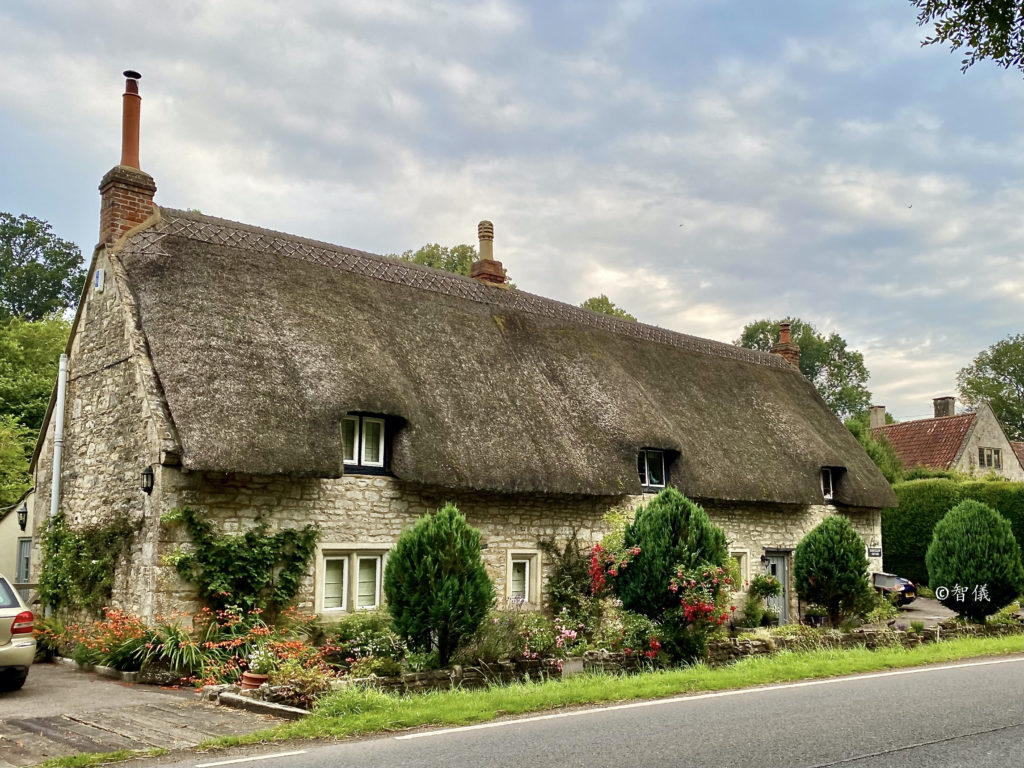 Old Wardour Castle to New Wardour Castle
It's a short drive from Howard's House Hotel to Old Wardour Castle near Tisley.
We followed the suggested route for a circular walk starting from Old Wardour Castle. We waded through tall grass on open farmland and reached New Wardour Castle, a former stately home converted into luxury apartments.
By this time we had only completed the first of six stages of the suggested walk! My toes were groaning from the extensive walk on the previous day, despite my comfortable walking shoes. Not even the thought of more stunning photo opportunities could induce me to complete the walk! It was time to wrap up the lovely little caper.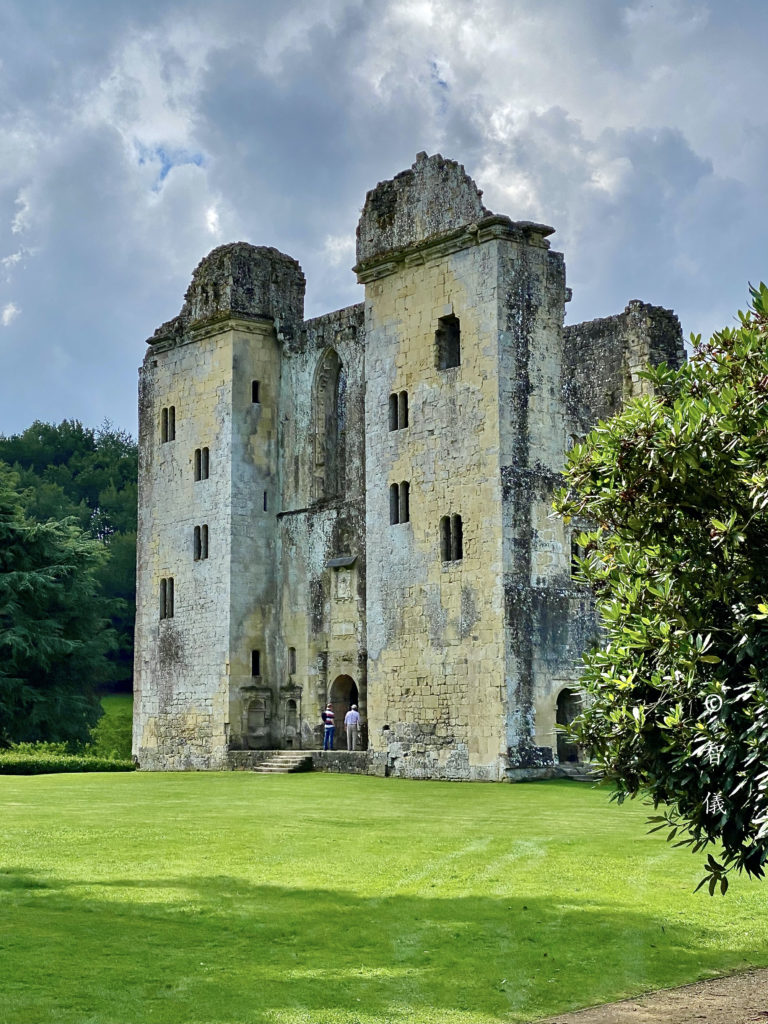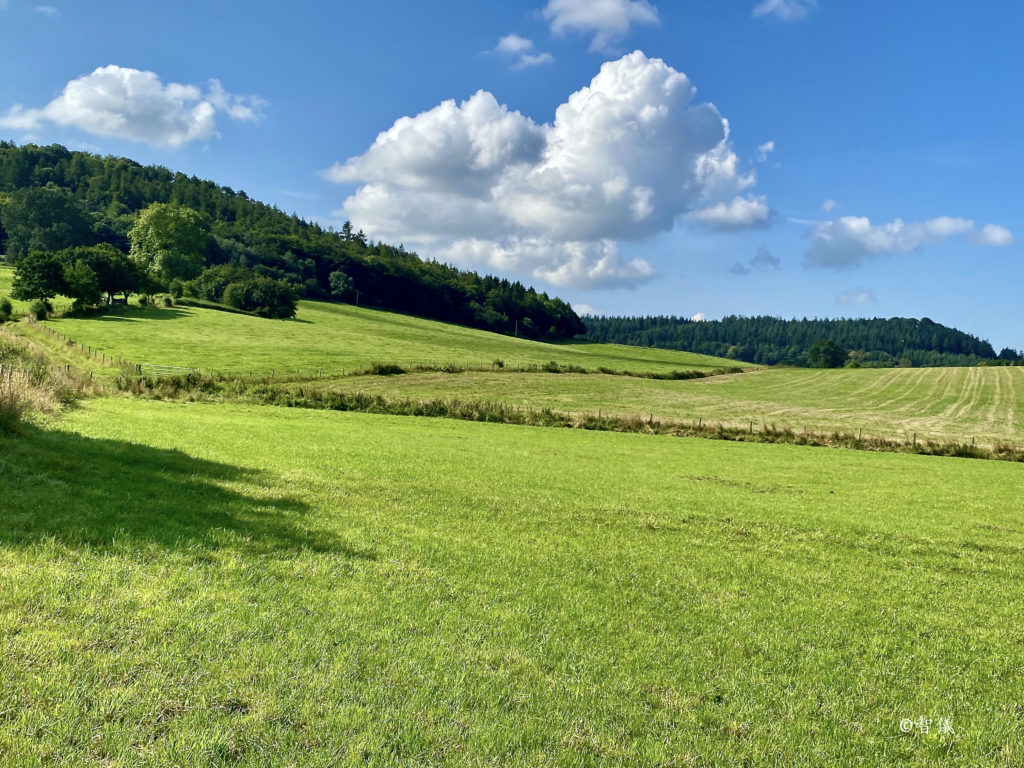 We struck gold with the weather! I couldn't believe how lucky were. Rain was forecast for the whole week, but we had two marvellously sunny warm days in between days of unsettled and awful weather! The wonderful places we "discovered" wouldn't have been the same under a drab leaden sky!