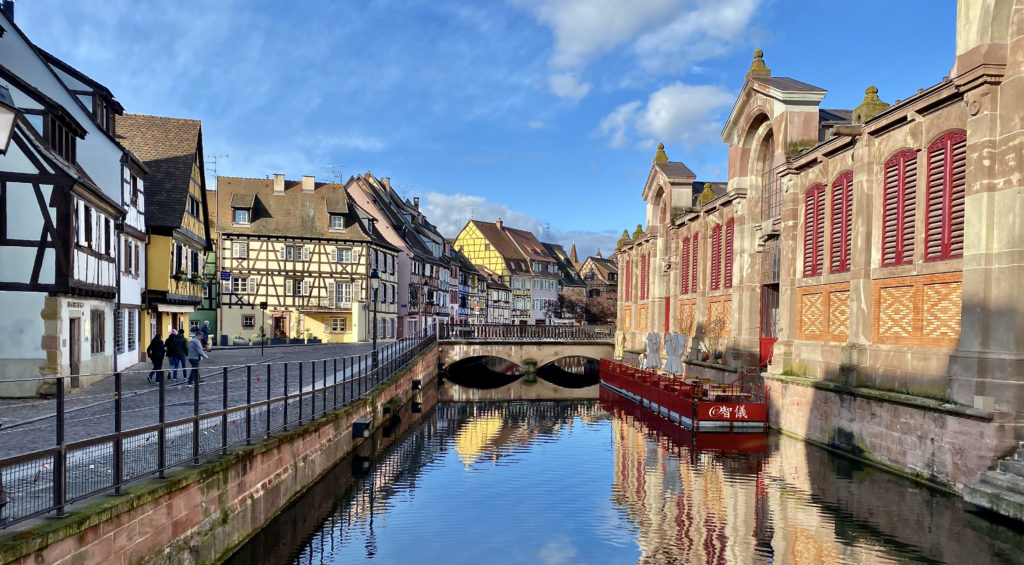 Having had to cancel my visit to Colmar for 3 successive years since 2019 for one reason or another, I was determined to celebrate my special birthday there. And I was not disappointed. Not even the unsettled weather and occasional downpours dampened my enthusiasm!
Colmar – getting there
Colmar is only 45 minutes on an intercity train from Basel (http://34.243.138.103/?p=10935)
When we bought the tickets at Basel SBB station, we were advised that it's worth spending more (25 Swiss francs each way) to travel first class. It was sound advice because it's a popular route and was crowded, but it's comfortable and quiet in the first-class carriage to admire the passing scenery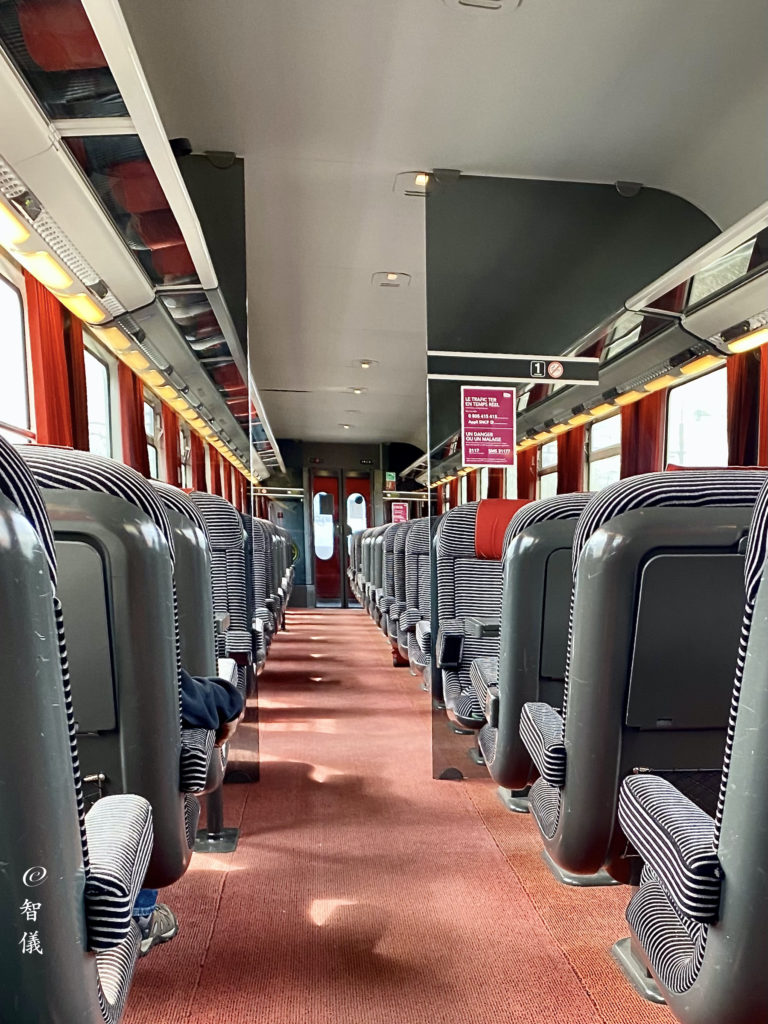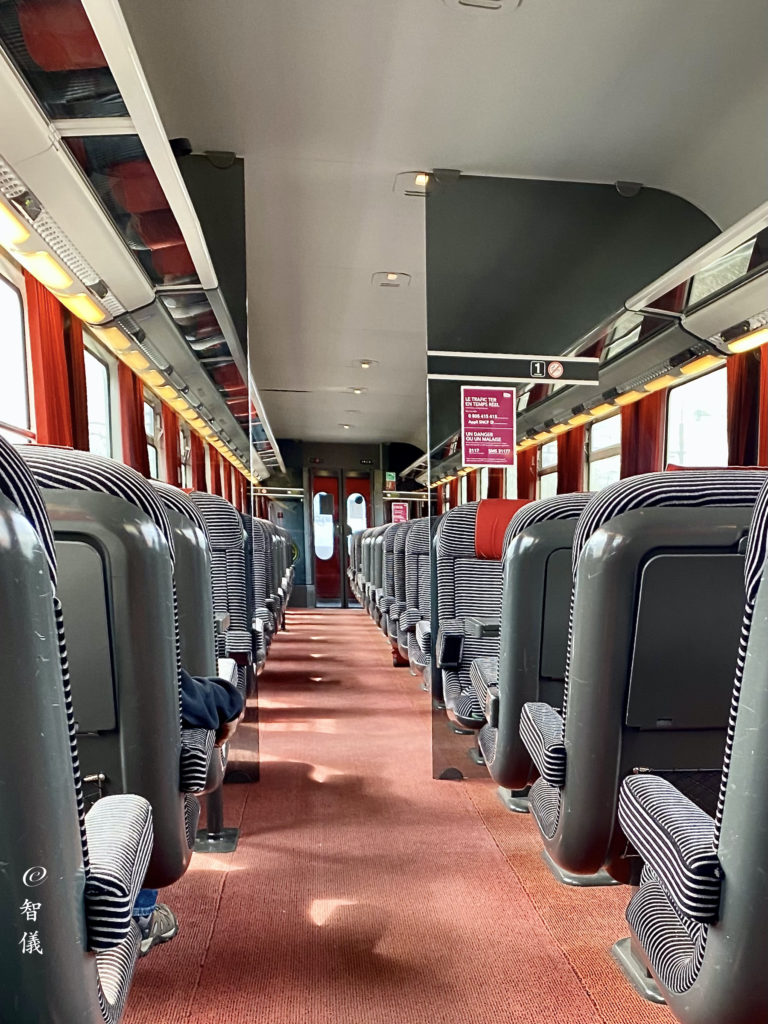 Colmar Old Town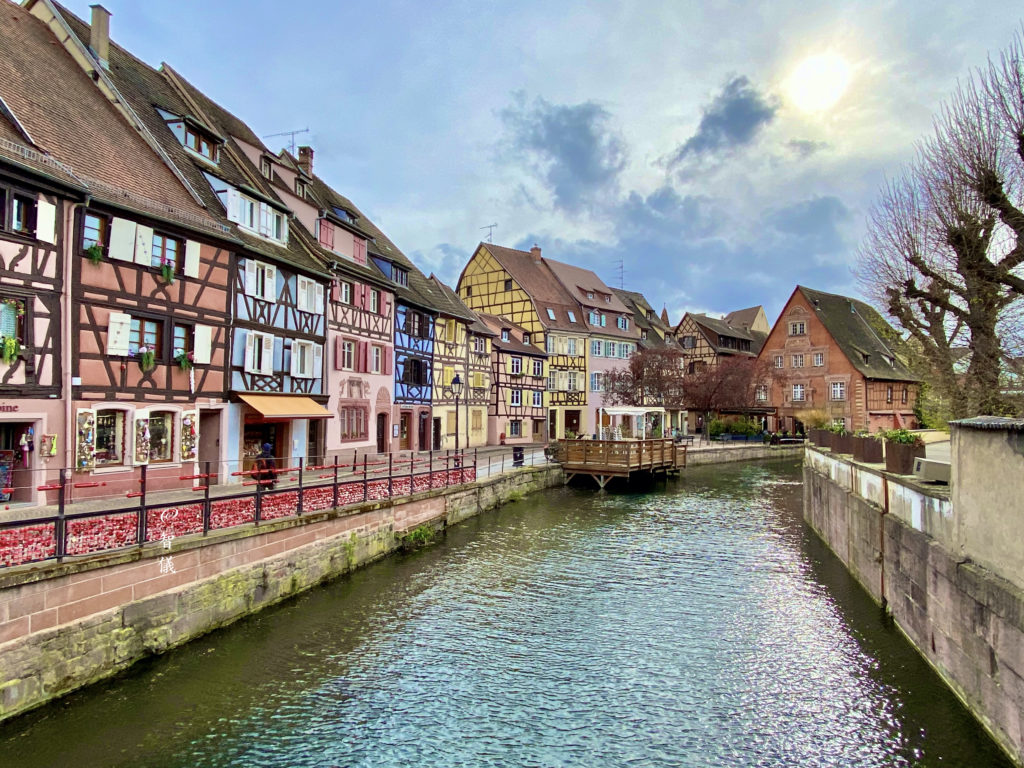 Arriving in the Old Town of Colmar was like landing in the middle of a picture postcard!
For some people a day trip to Colmar would suffice to have a glimpse of its striking beauty; two days might be aplenty to appreciate the compact Old Town for others.
For me three and a half days almost vanished unnoticed while I soaked up the atmosphere and enjoyed the stunning visual delights of the picture-perfect town in all weathers!
The Caveau at 50 Grand Rue
I am glad I chose us a ground floor studio in a complex of restored 17th century buildings for our stay. My Sweet Homes Appartement d'hôtes at 50 Grand Rue command a fantastic location, being right in the heart of Colmar Old Town, in the thick of the tourist trails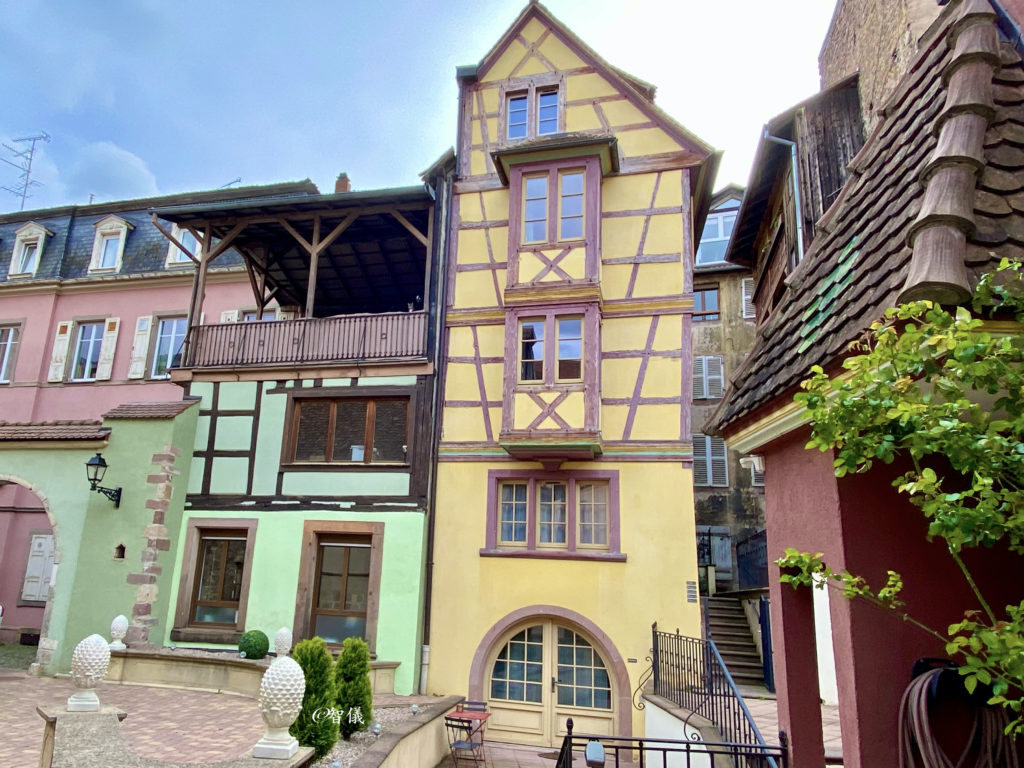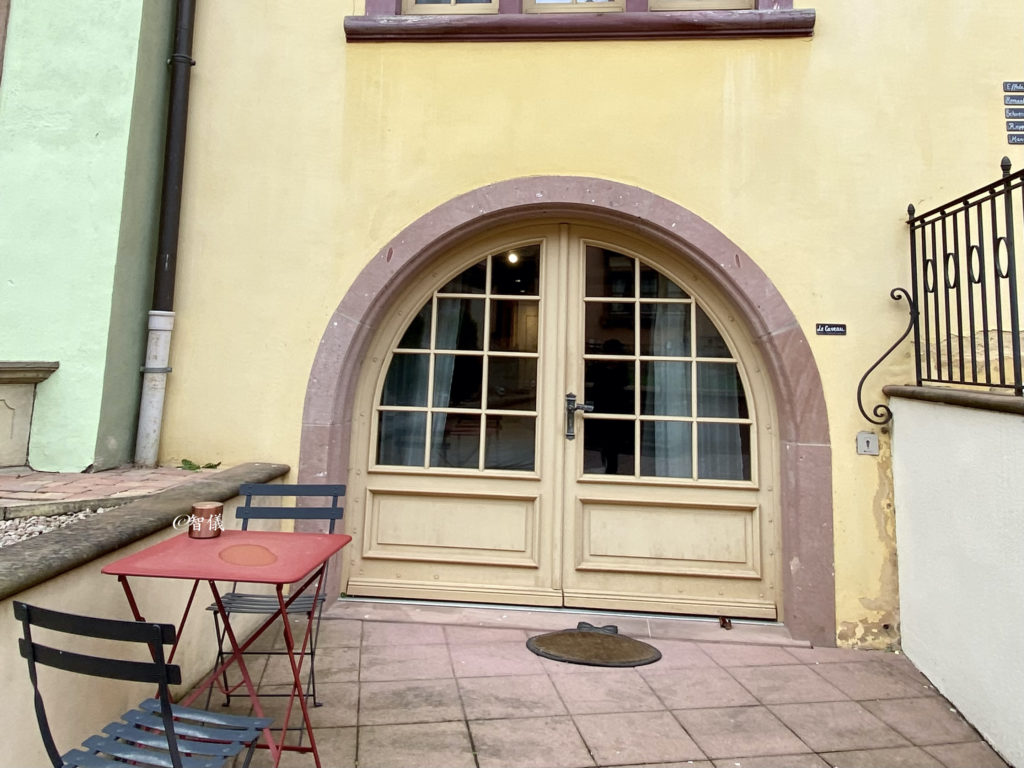 The benefits of the location cannot be overstated. We could admire the picture-postcard setting in serenity before the day trippers arrived and after they left!
Covered Market
The covered market was just a skip and a hop away from where we stayed! Our breakfast venue was the café with outdoors seatings on a platform on the canal that graced many a postcard! Unfortunately it was not warm enough early in the morning for outdoors seatings to be available.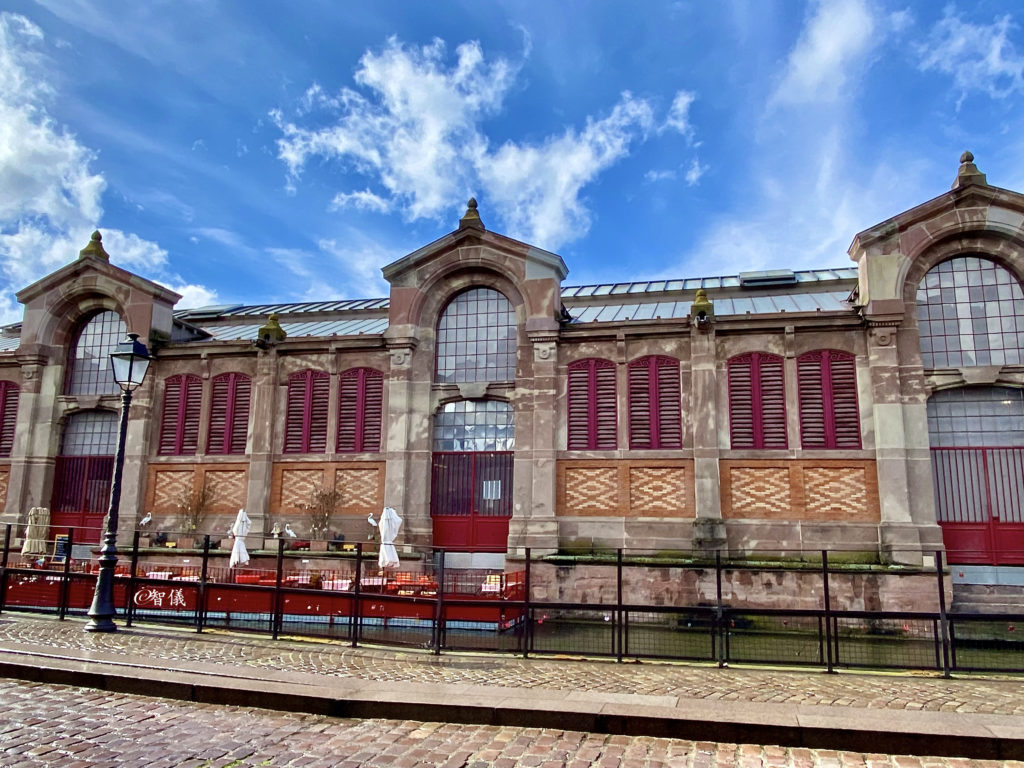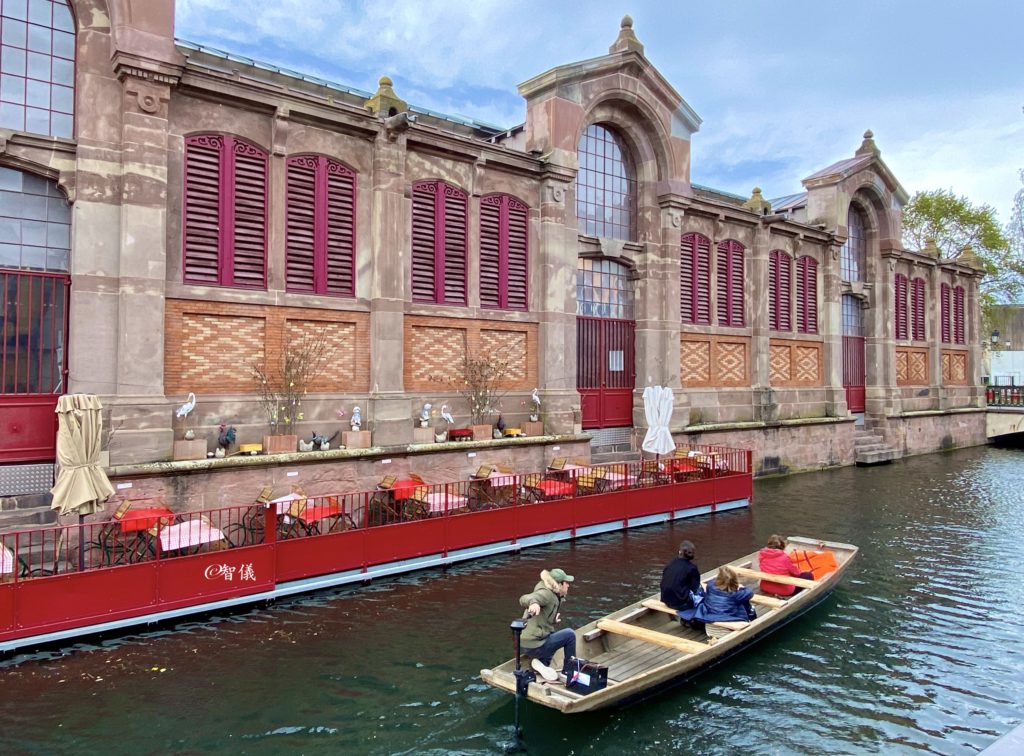 Still, it was really nice, clean and bright inside the Covered Market. There're many eateries but at the weekends spare spaces were hard to come by!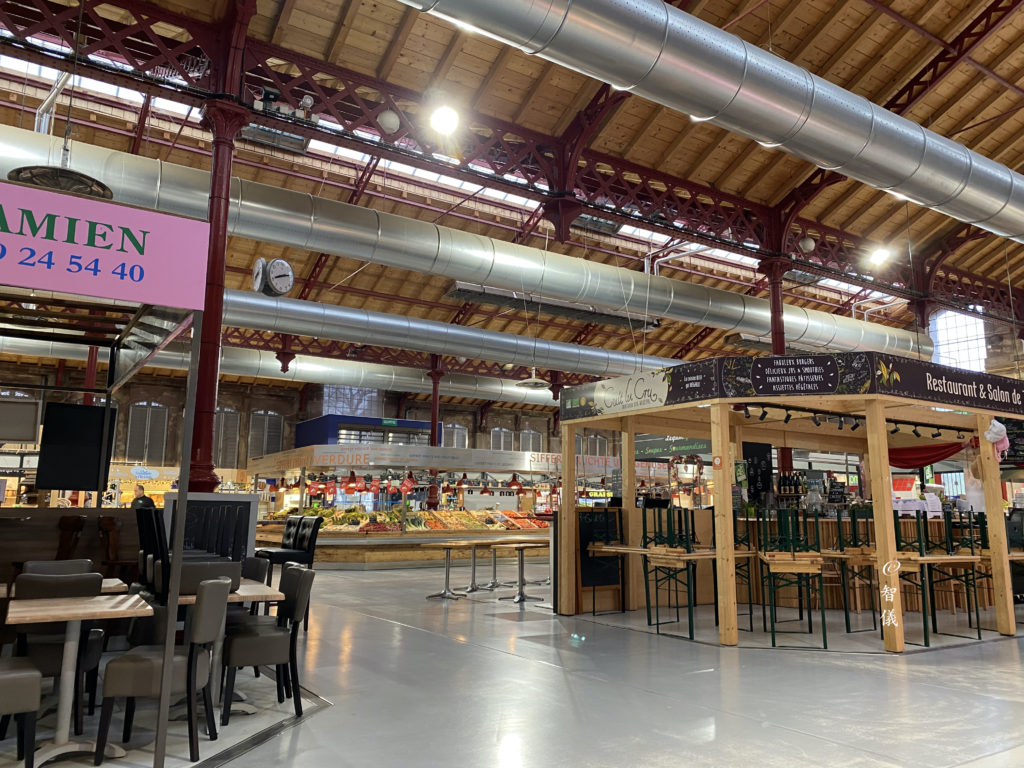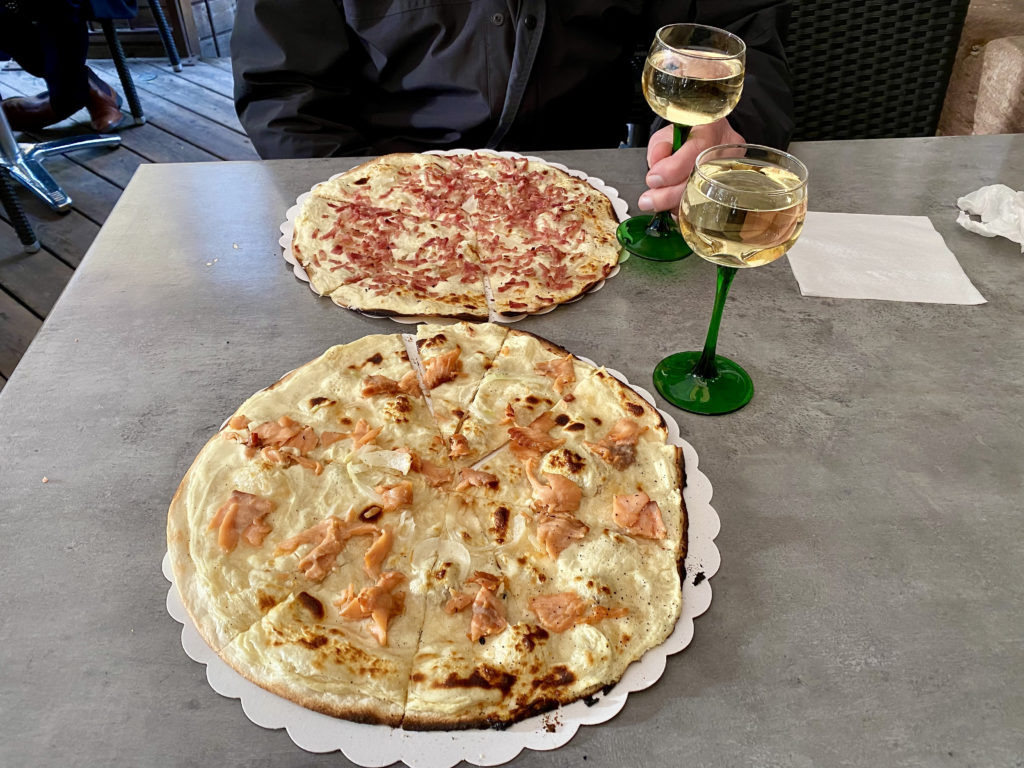 Koïfhus (Old Custom House)
Koïfhus, the Old Custom House, is now a restaurant. It's located right opposite the entrance of No 50 Grand Rue.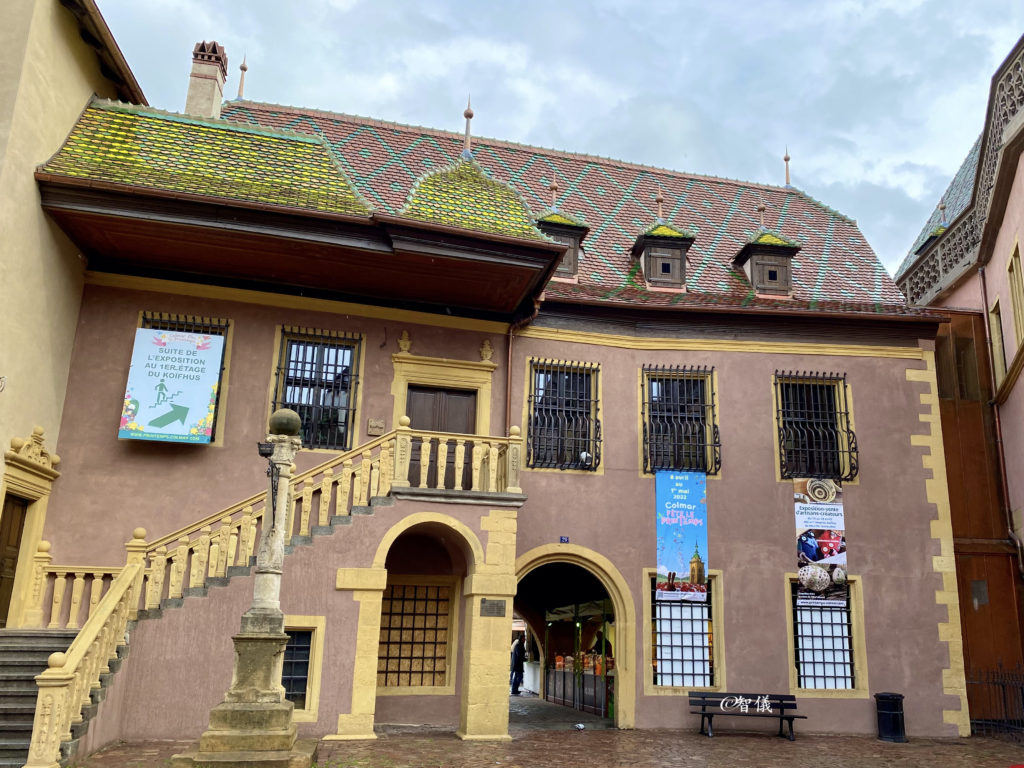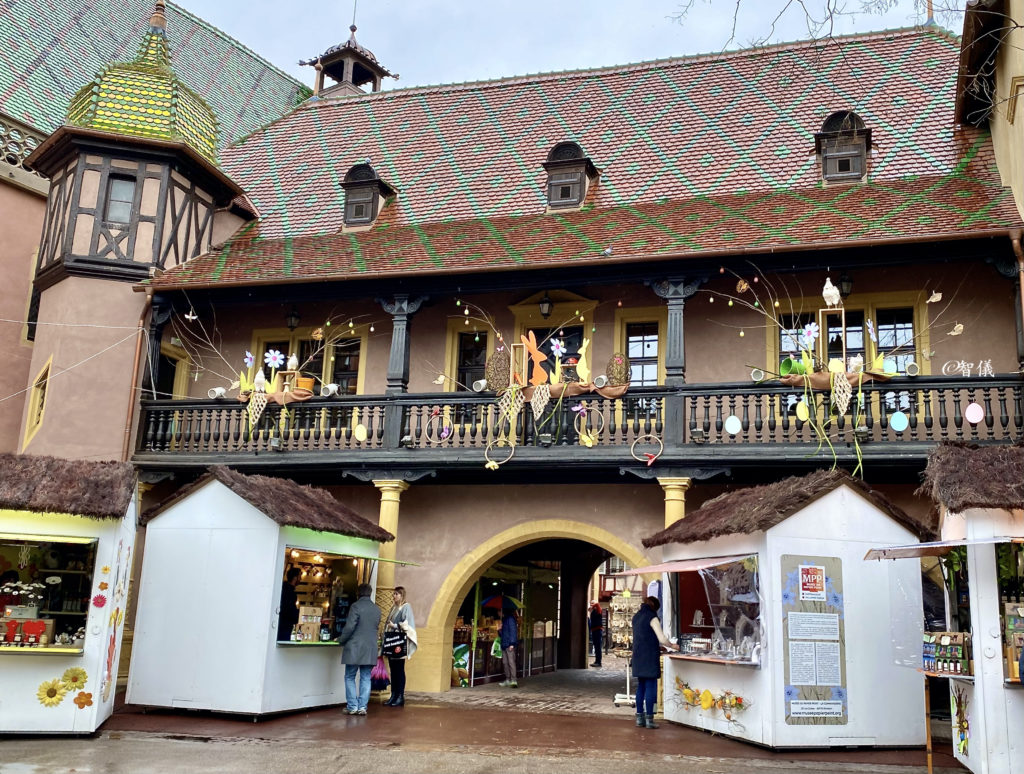 The archway of Koïfhus leads to the crossroad between Rue des Augustines and Grand Rue. The eye-catching souvenirs shop Au vieux Pignon must be one of the most photographed!
Grand Rue
It's a long street leading to the pedestrianised part of Old Town, full of individual shops and eateries housed in amazingly well preserved and brightly-coloured buildings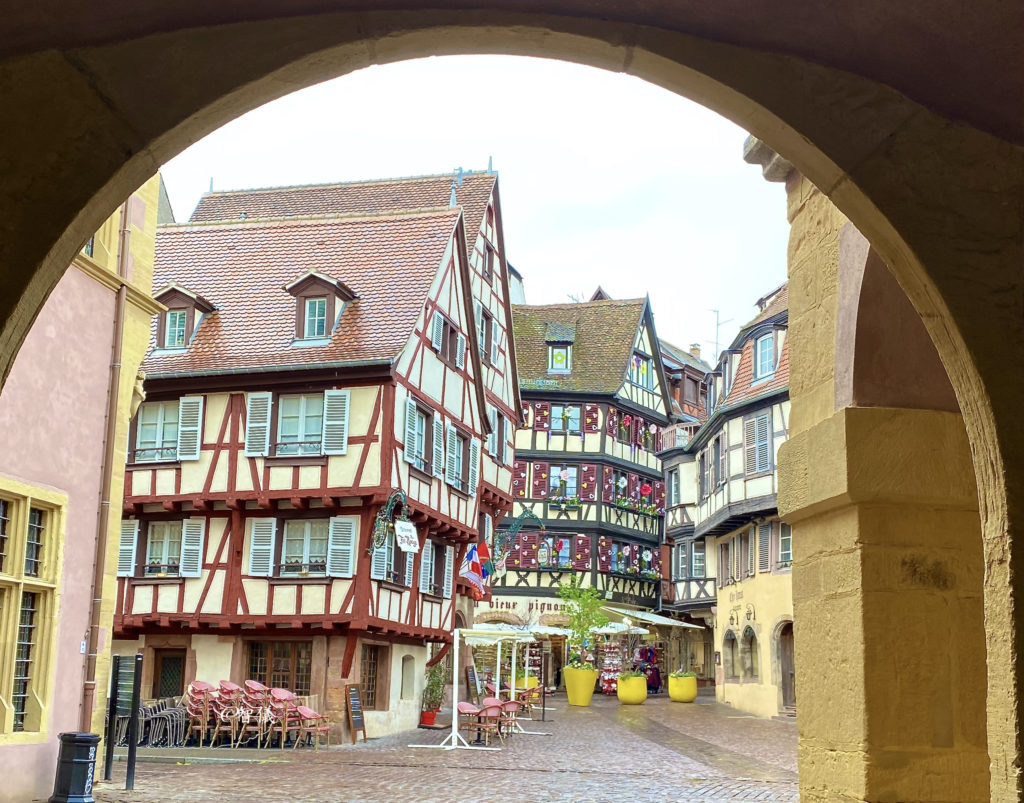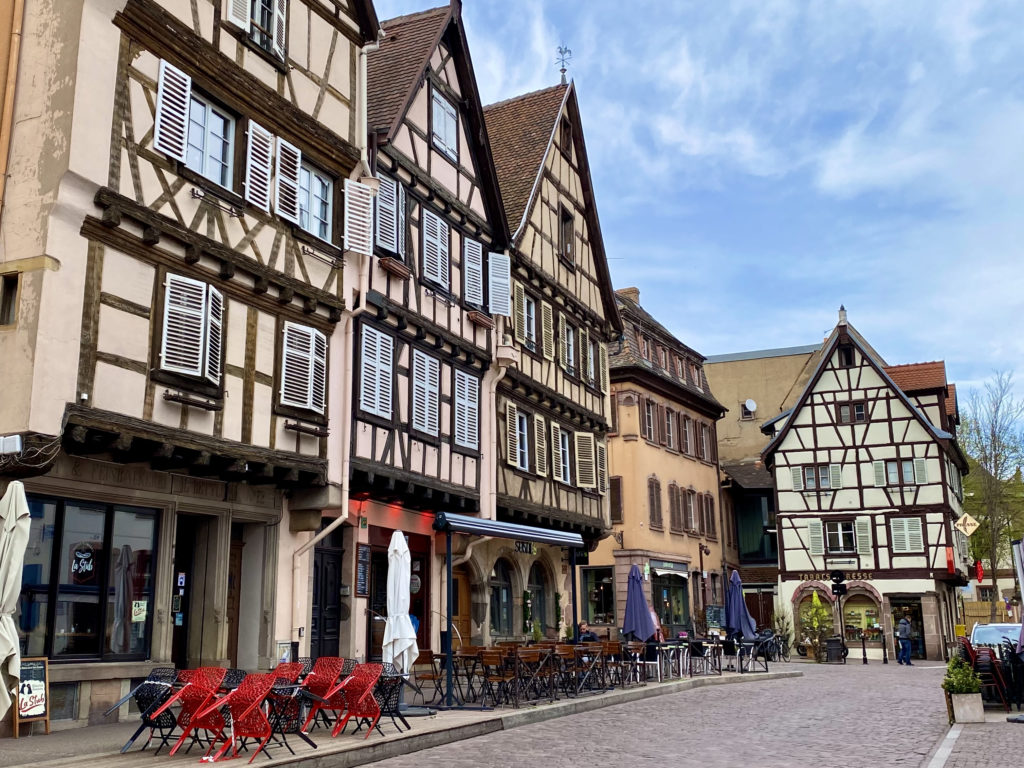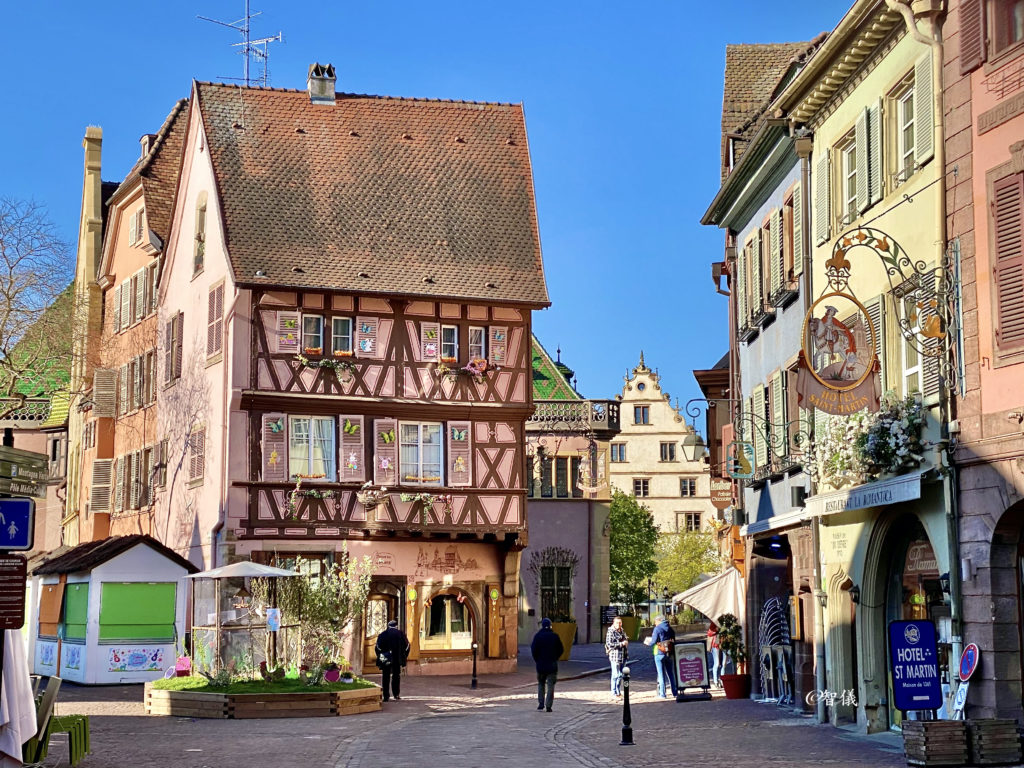 Place de l'Ancienne Douane
Place de l'Ancienne Douane lies at the other side of the Koïfhus archway. There're a row of eateries and Schwendi Fountain, another masterpiece by Auguste Bartholdi with a bronze statue of Lazare de Schwendi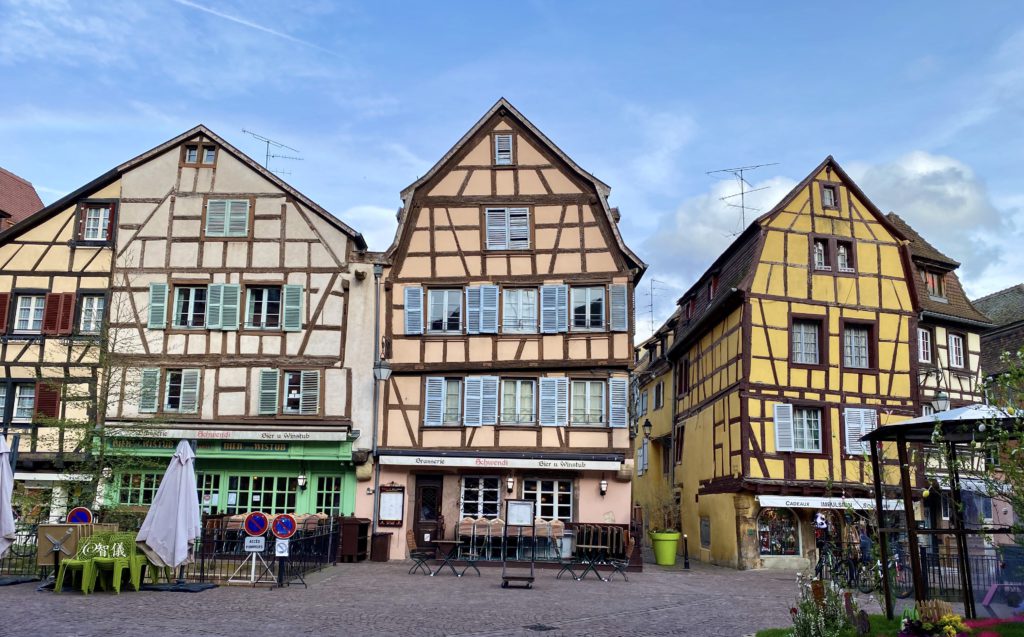 Easter 2022 in Colmar
Easter is obviously very important in Colmar. There're decorations of flowers and bunnies everywhere that rivalled that for Christmas! There're even rabbit hutches dotted around! The Easter Market started on 8 April and would go on until 1 May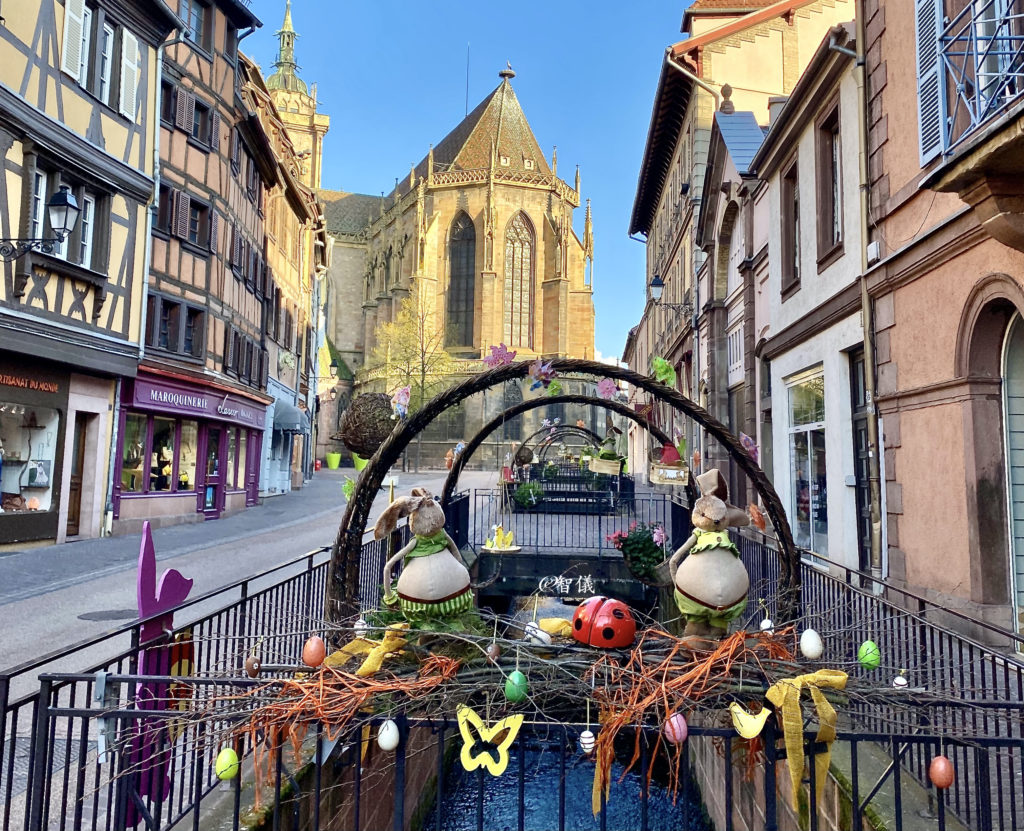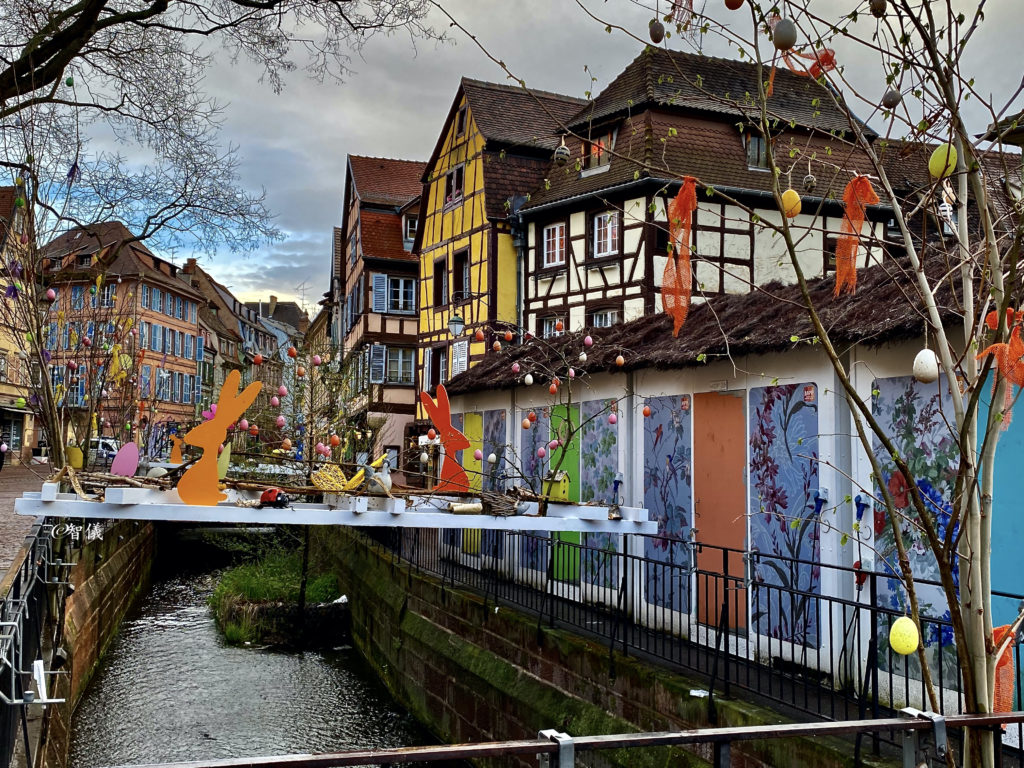 Quai de la Poissonnerie
Photos of the colourful fishermen's houses on Quai de la Poissonnerie (Fishmonger's district) with the canal on the other side of the side must be on every visitor's camera or phone. No one can take a bad photo with such photogenic setting!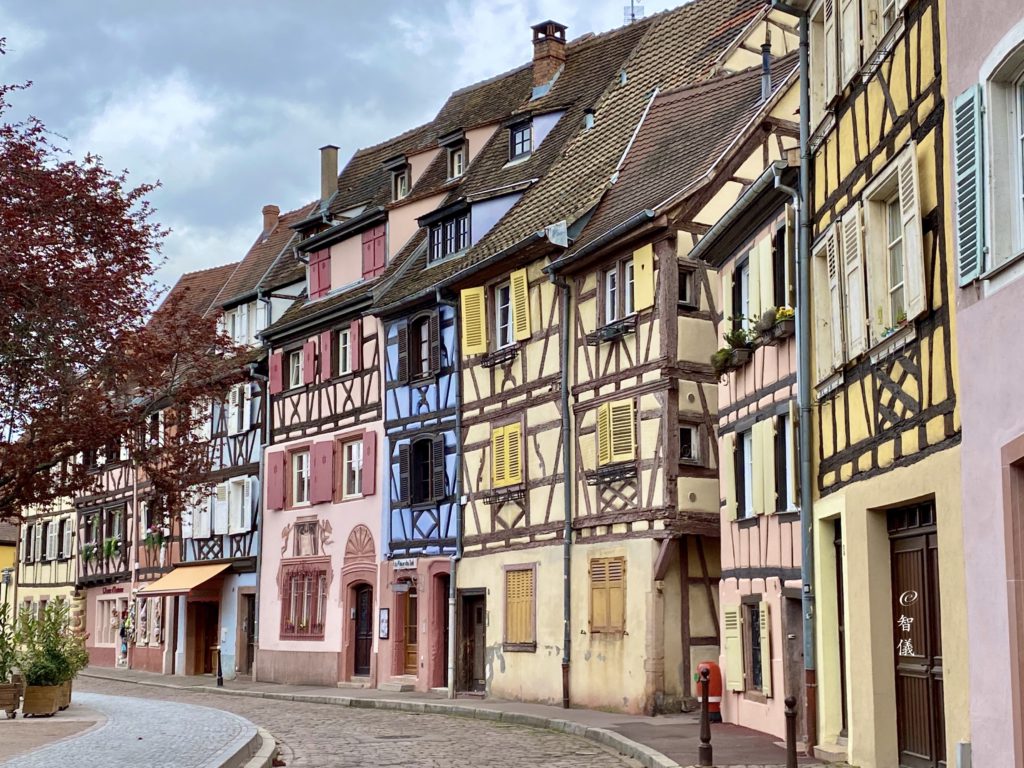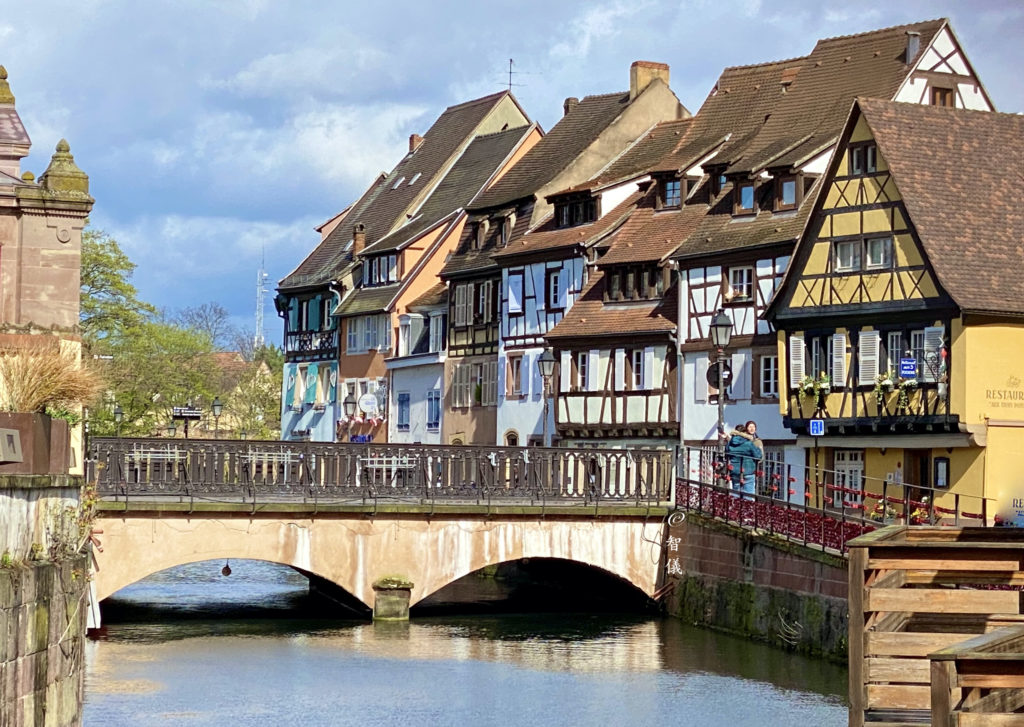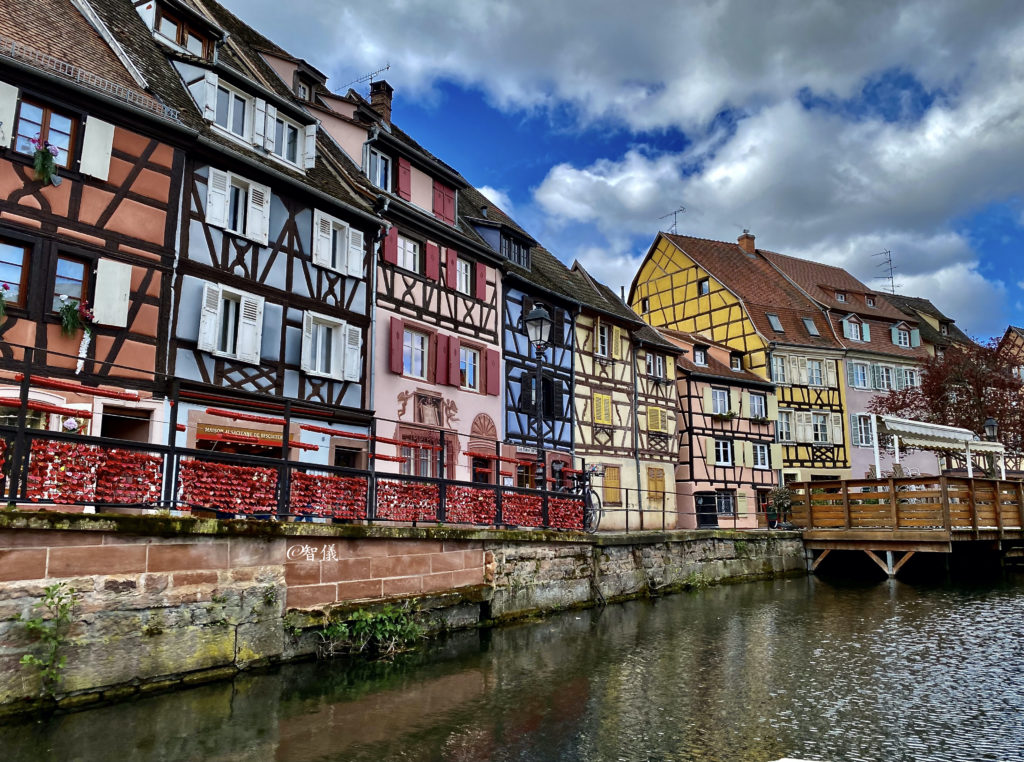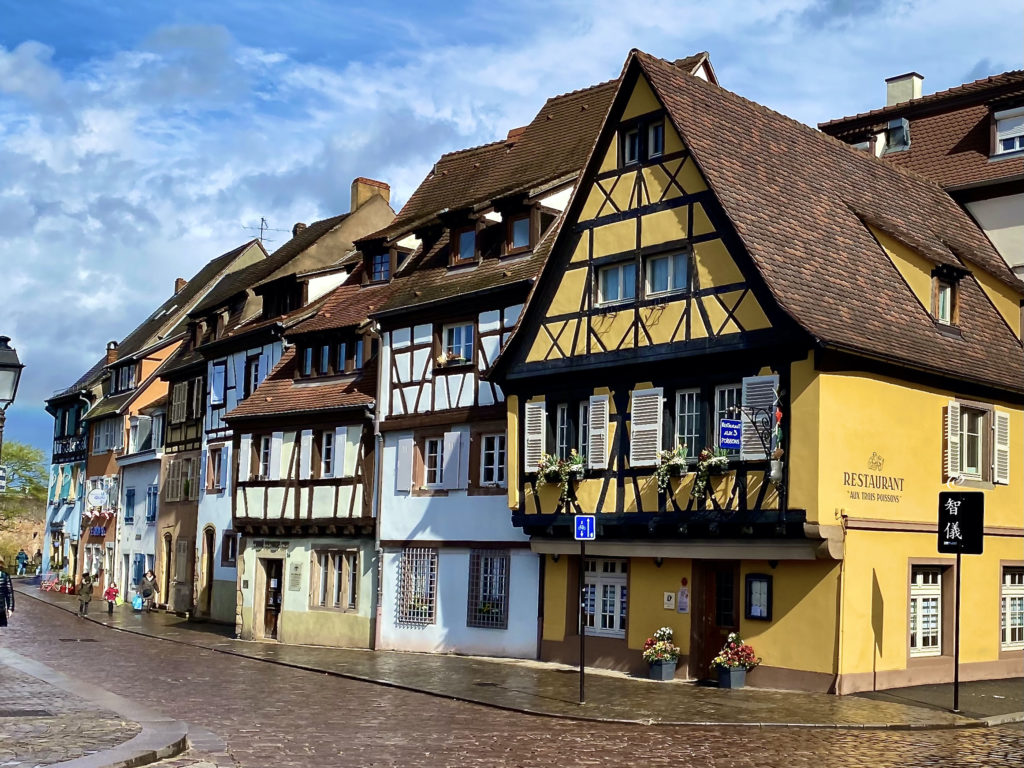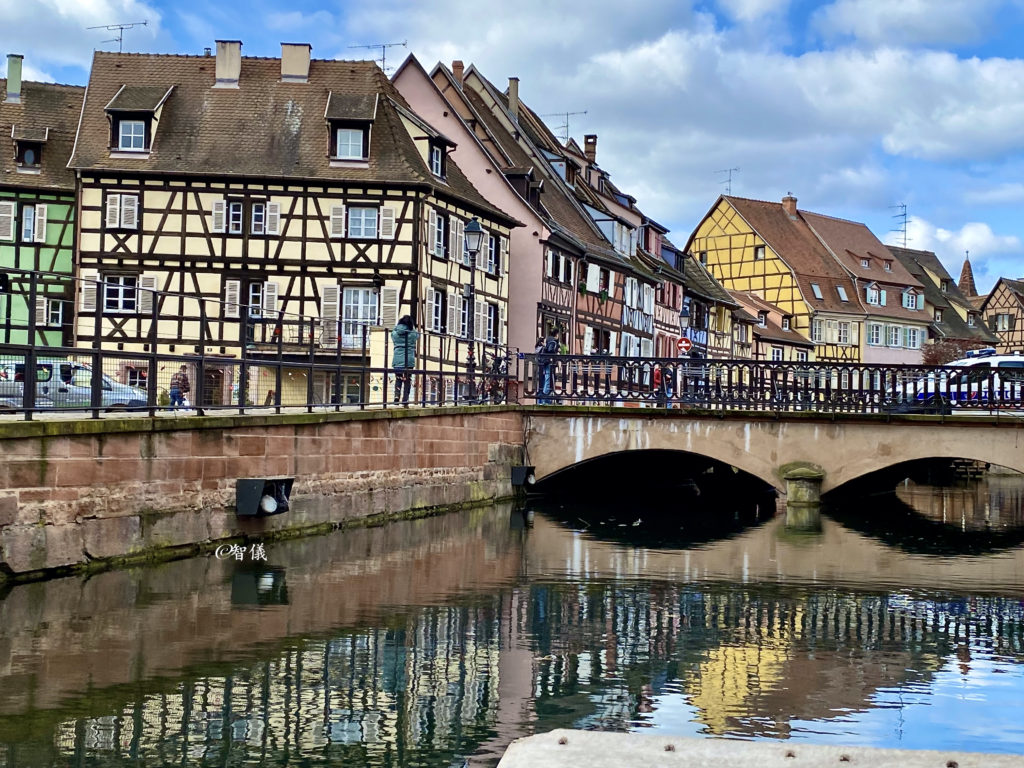 Quartier des Tanneurs (Tanner's District)
The narrow and tall tanners's houses dated back to 17th and 18th centuries were only restored in the late 1960's and early 1970's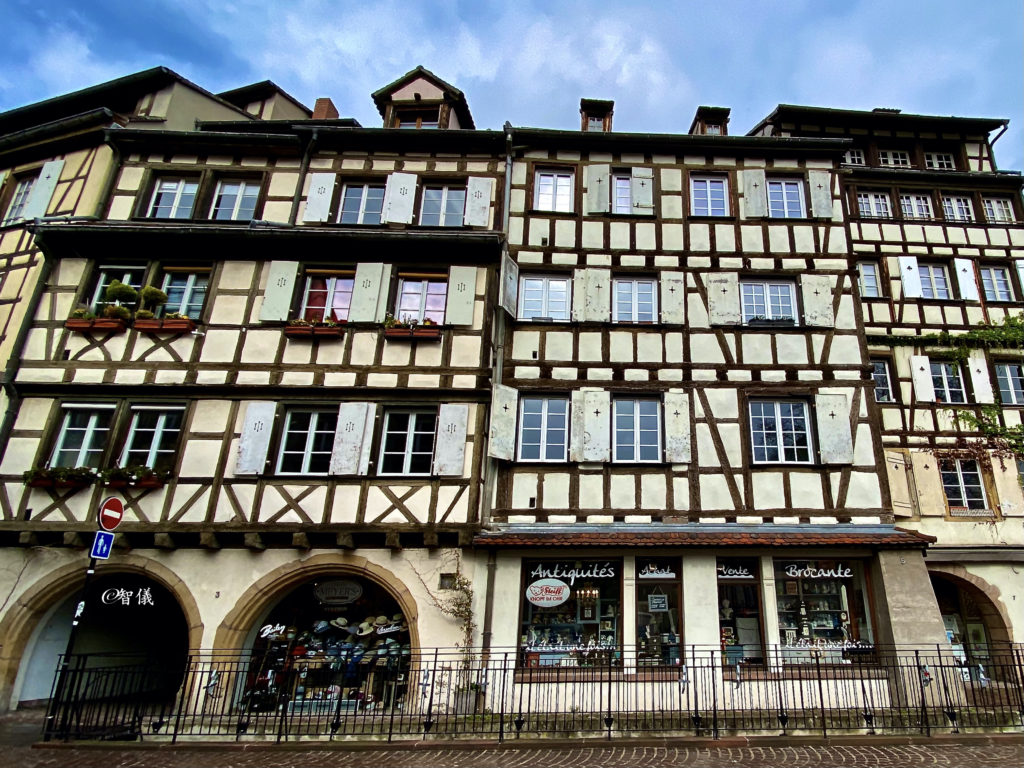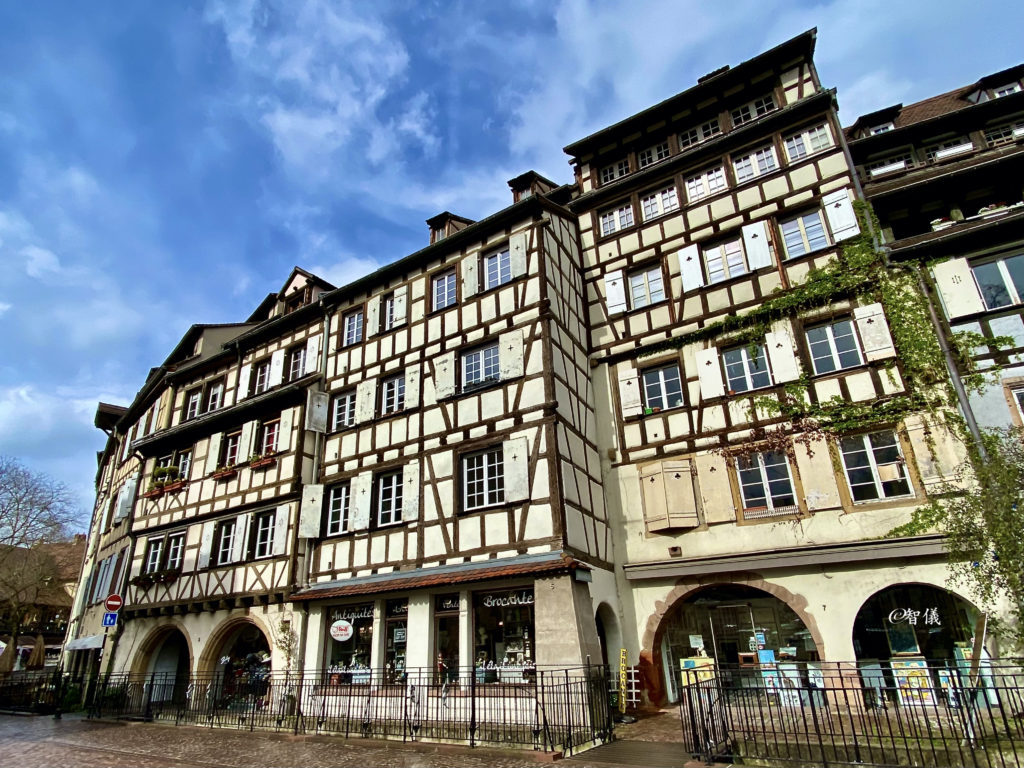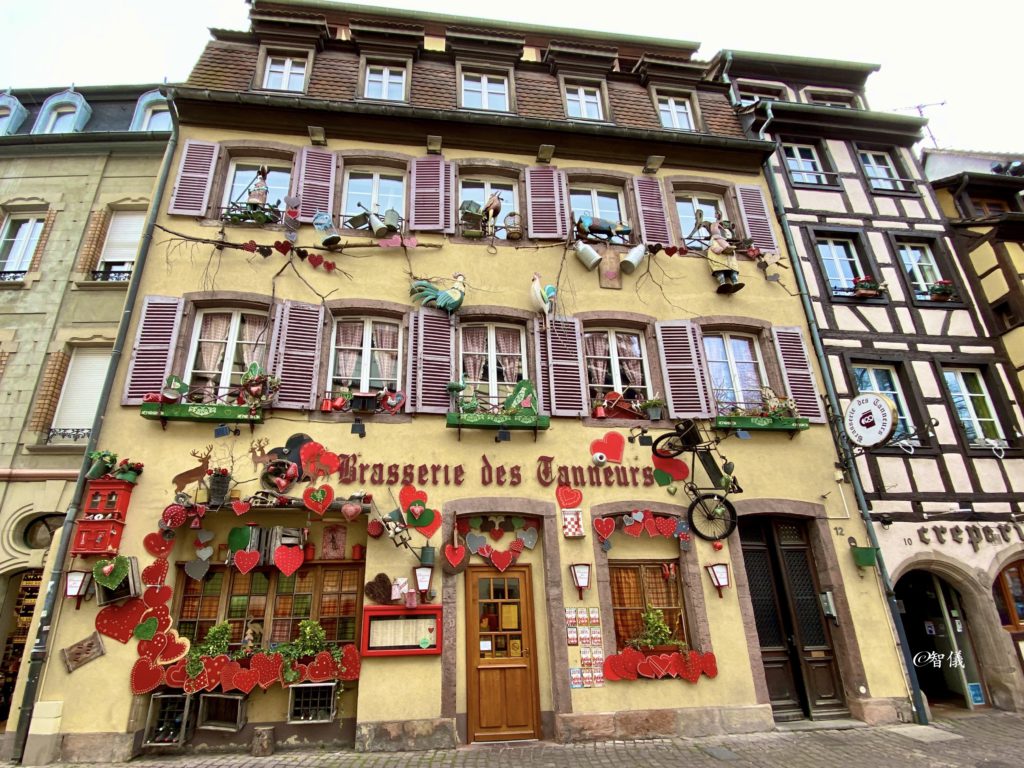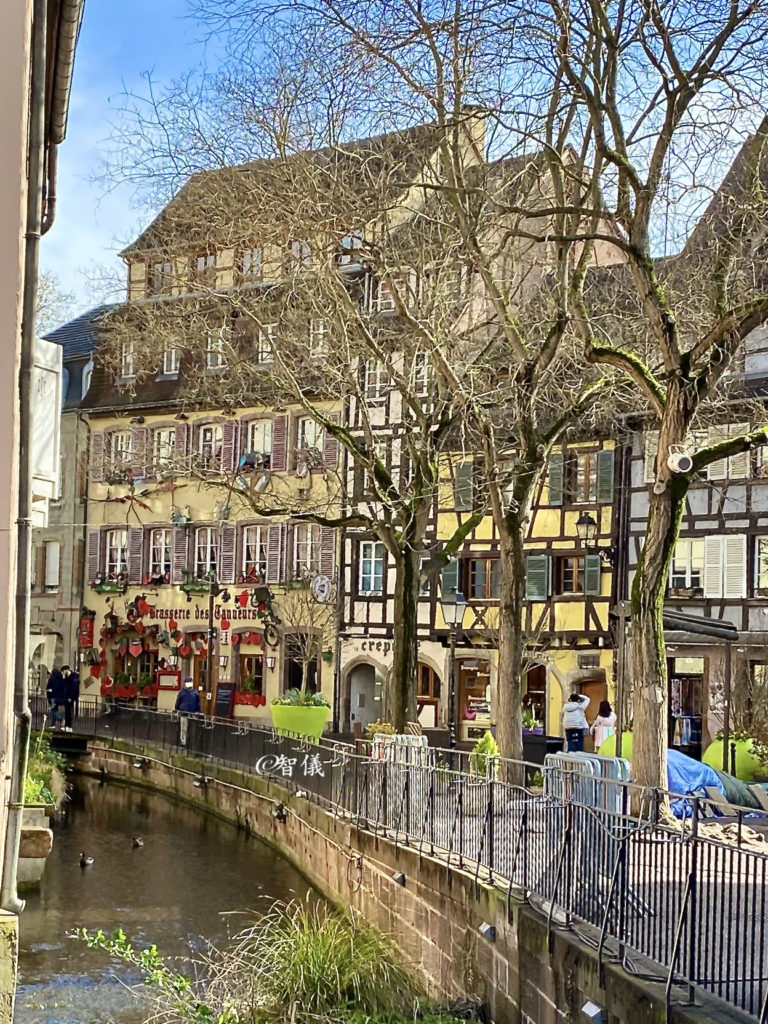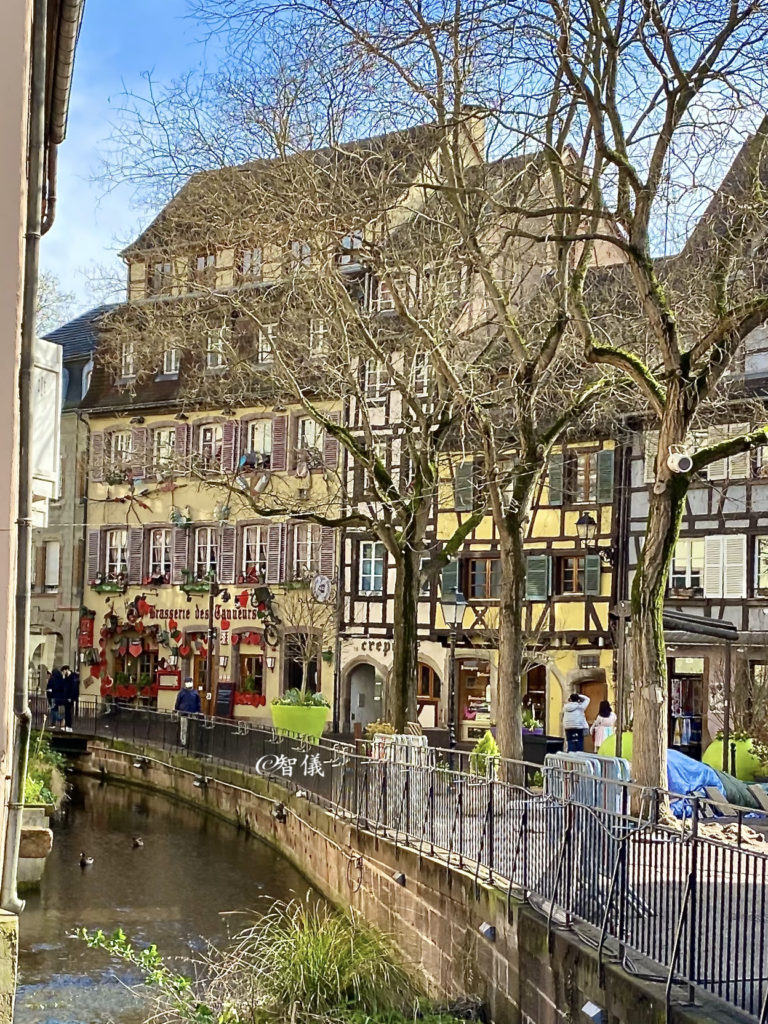 Little Venice (Petite Venise)
Little Venice is a picturesque area flanked by pretty half-timbered houses on both sides of The Launch River. Almost most of the dazzling views could be seen on foot, a boat trip of 30 minutes costing €7 per person would complete the pretty picture!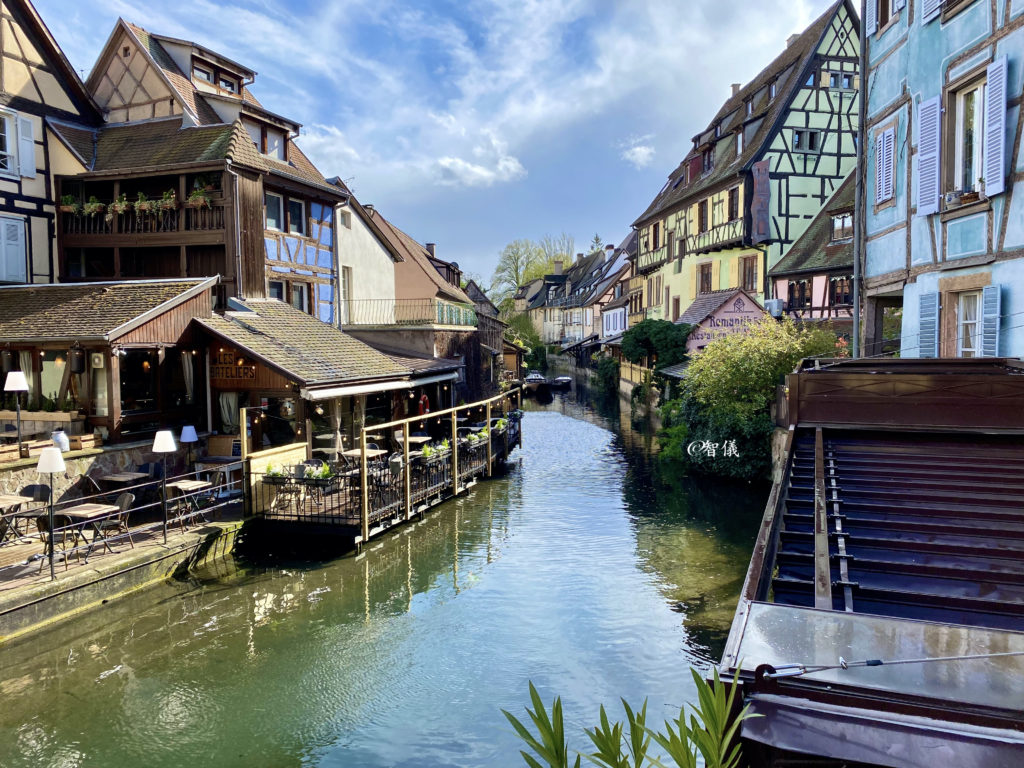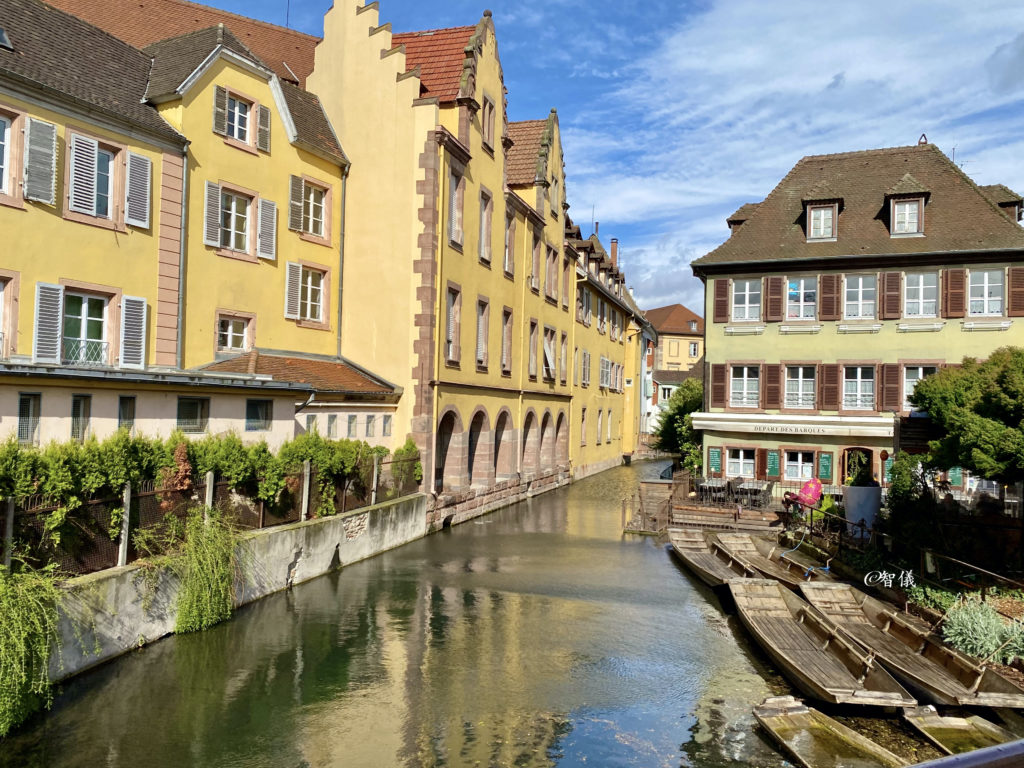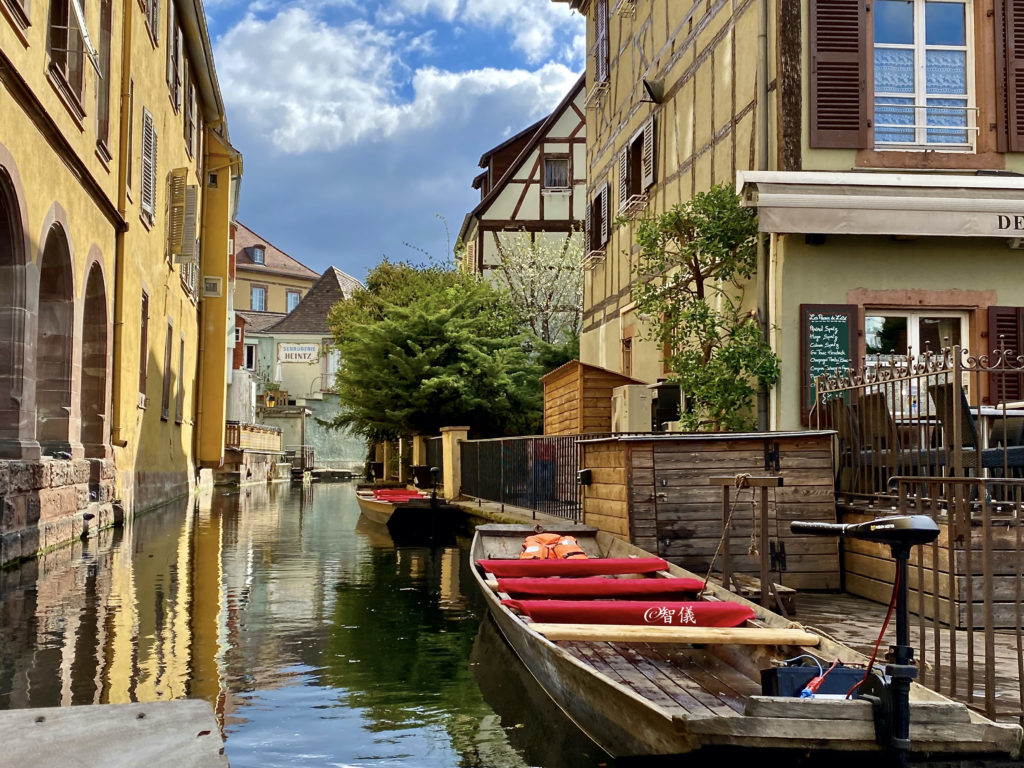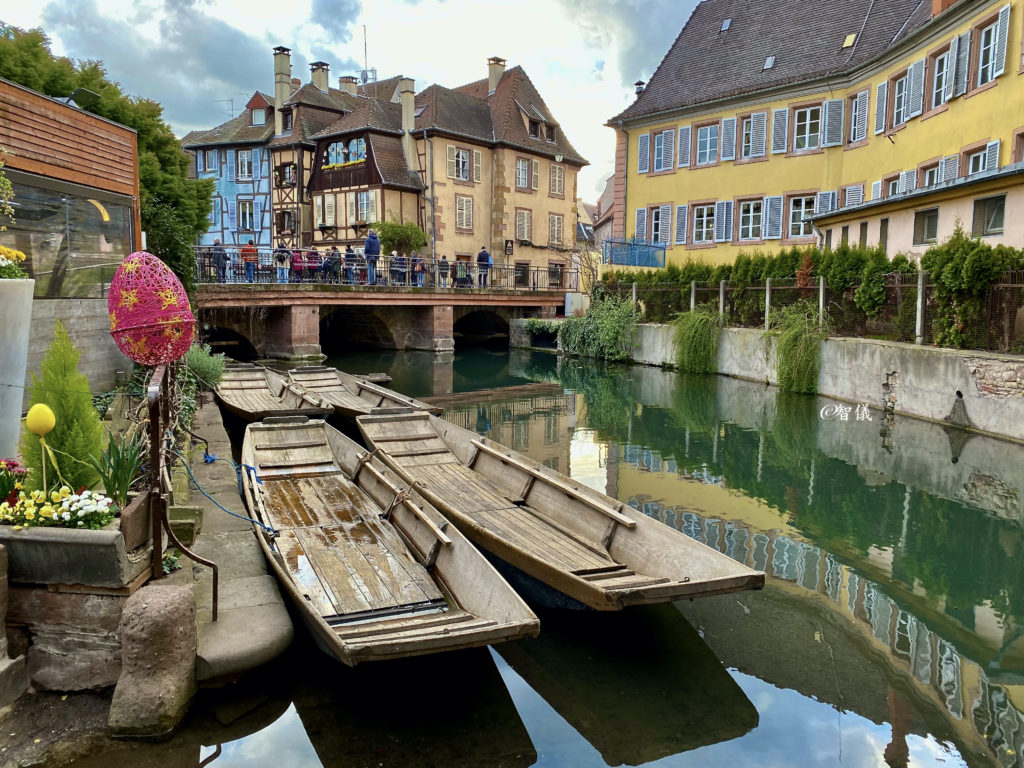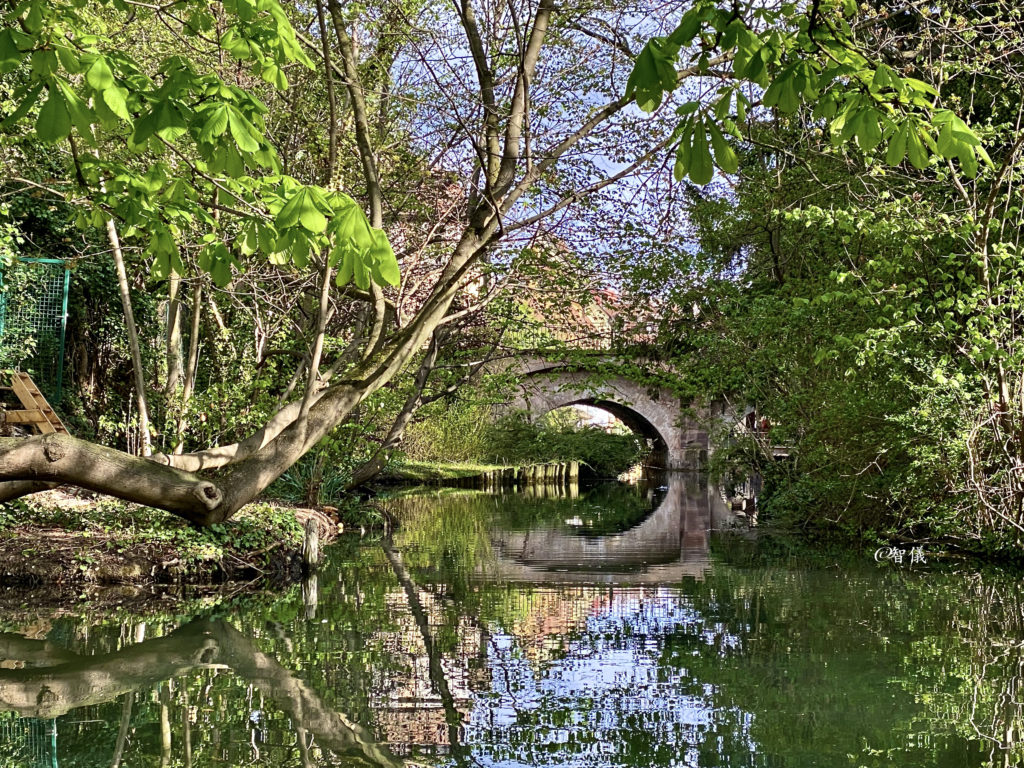 Colmar on an overcast and rainy day
In my view, it's a waste to use Colmar as a base to visit other Alsatian towns and cities which would detract from one another. On an overcast day between sharp showers, the scenery in Colmar took on a moody and mystical hue, but no less magnificent!!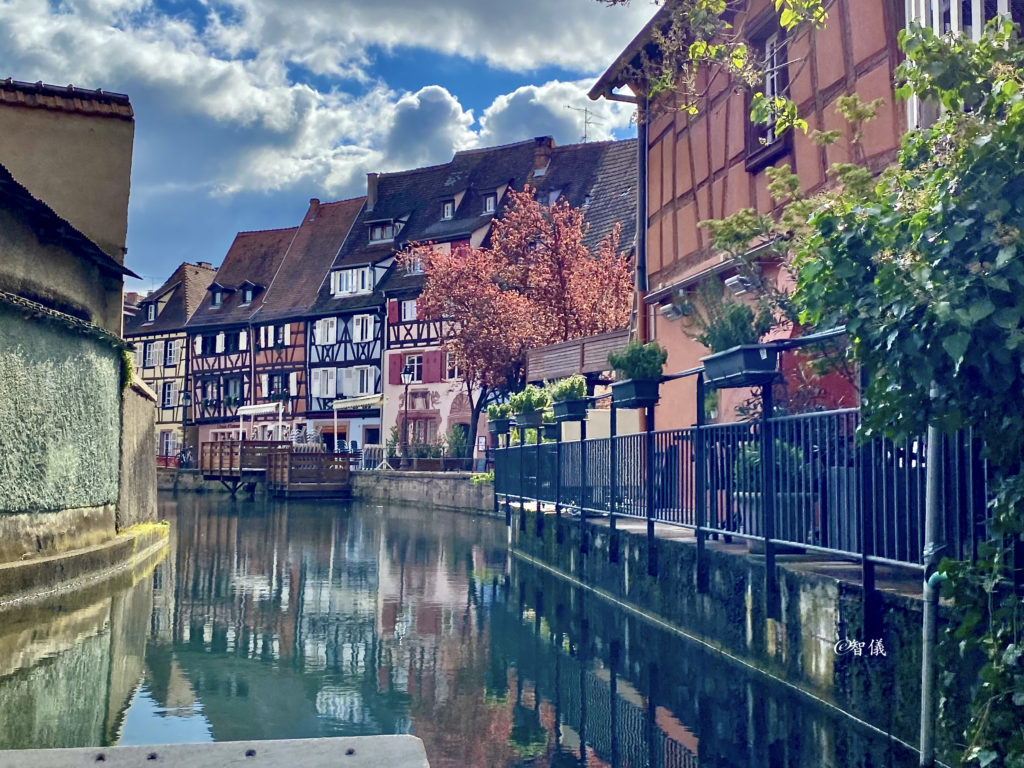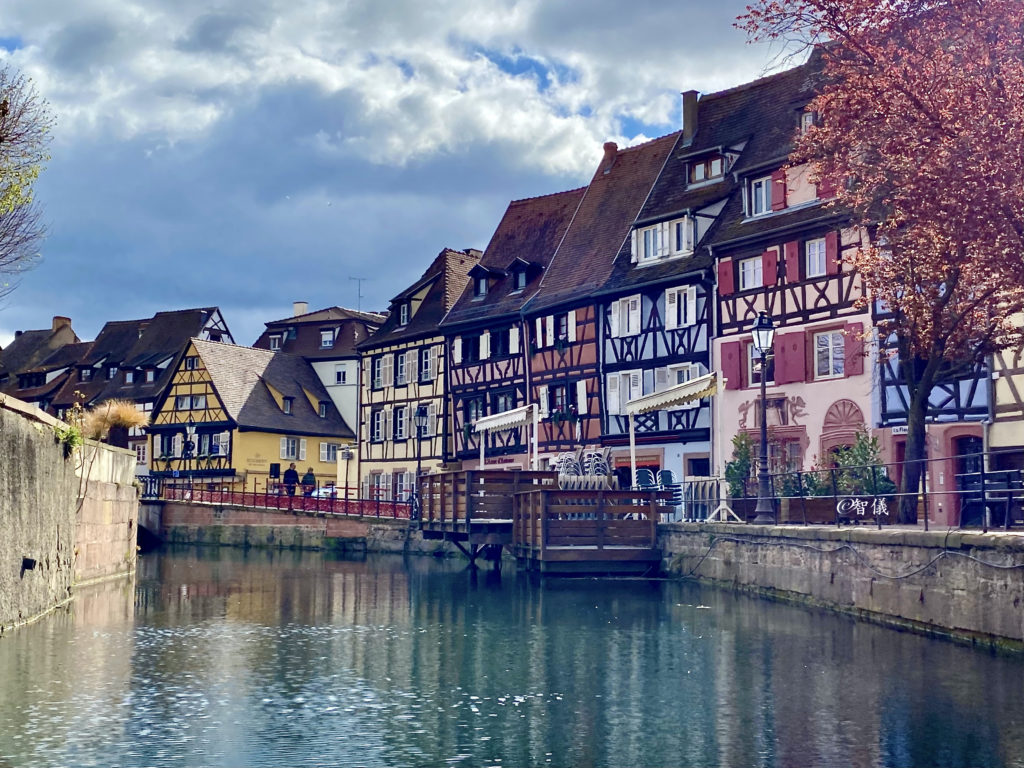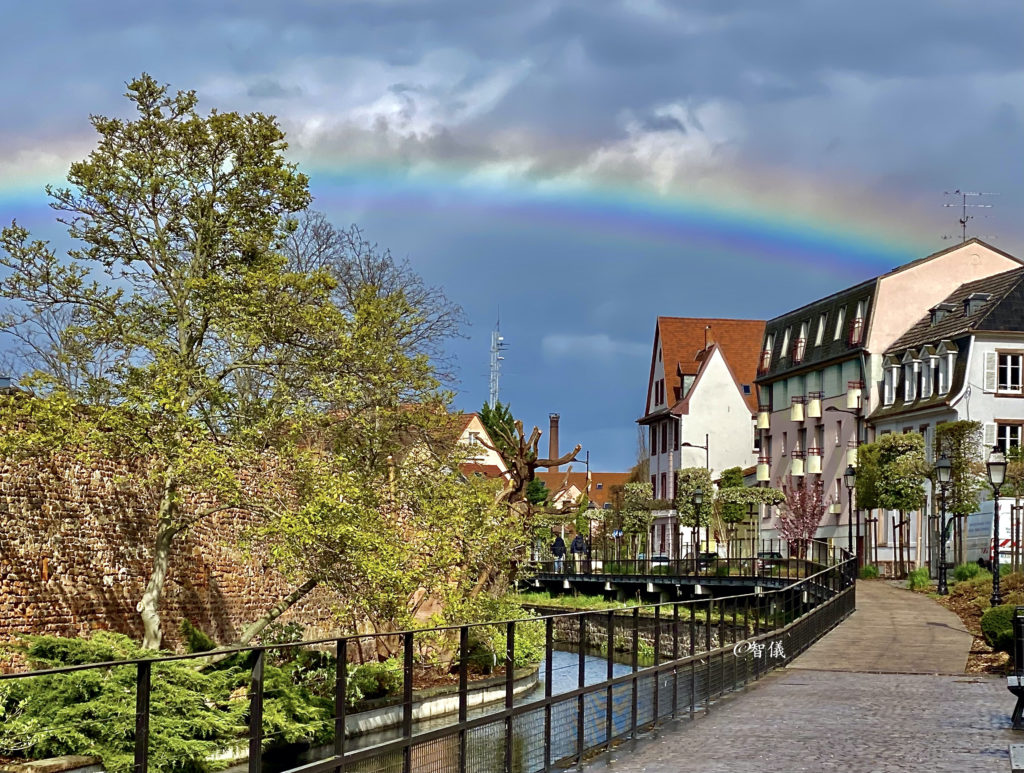 Maison des Têtes (House of Heads) & the pretty buildings on Rue des Têtes
House of Heads is famous for the 106 heads that decorates the façade of the building.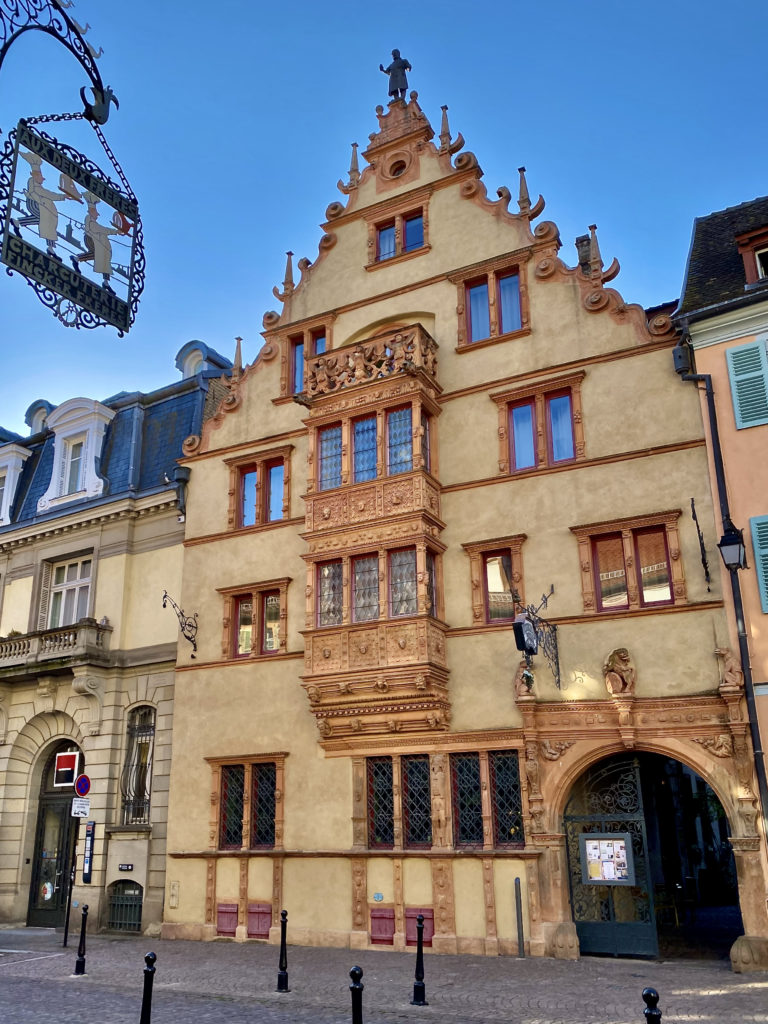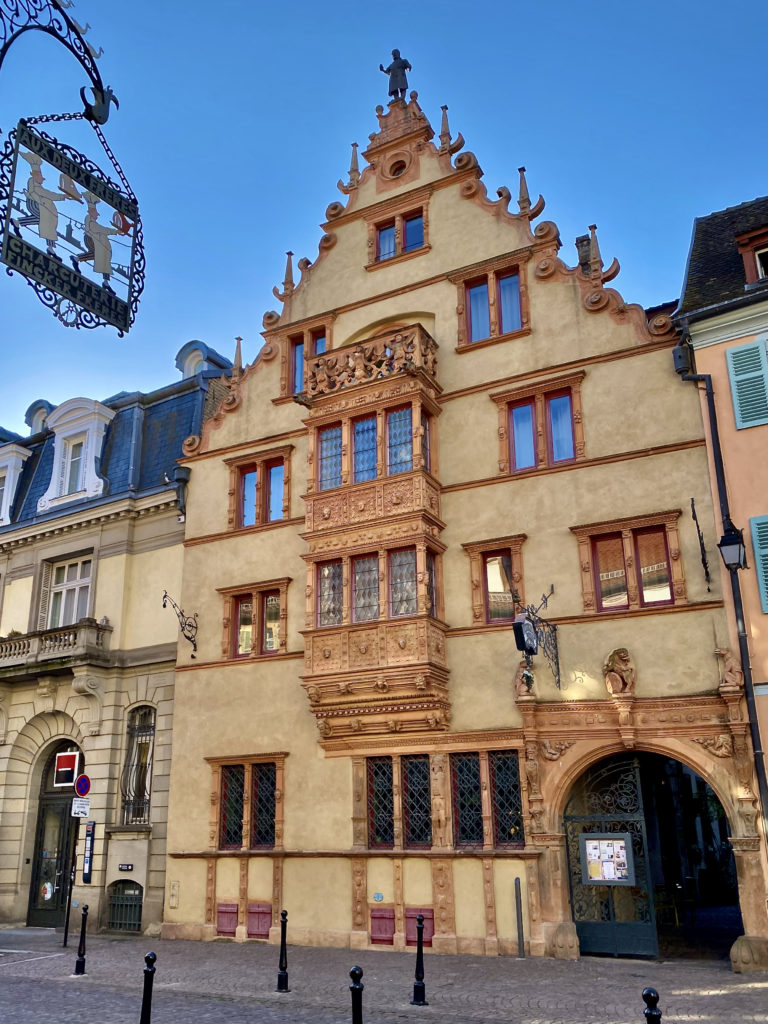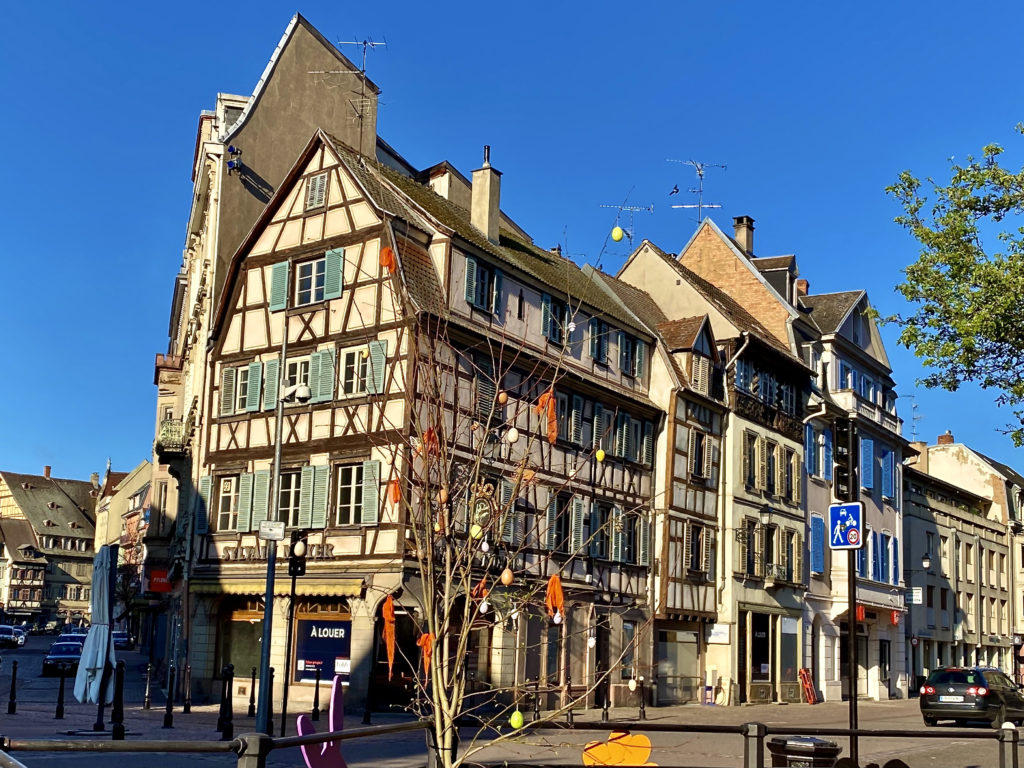 Maison Pfister (Pfister House)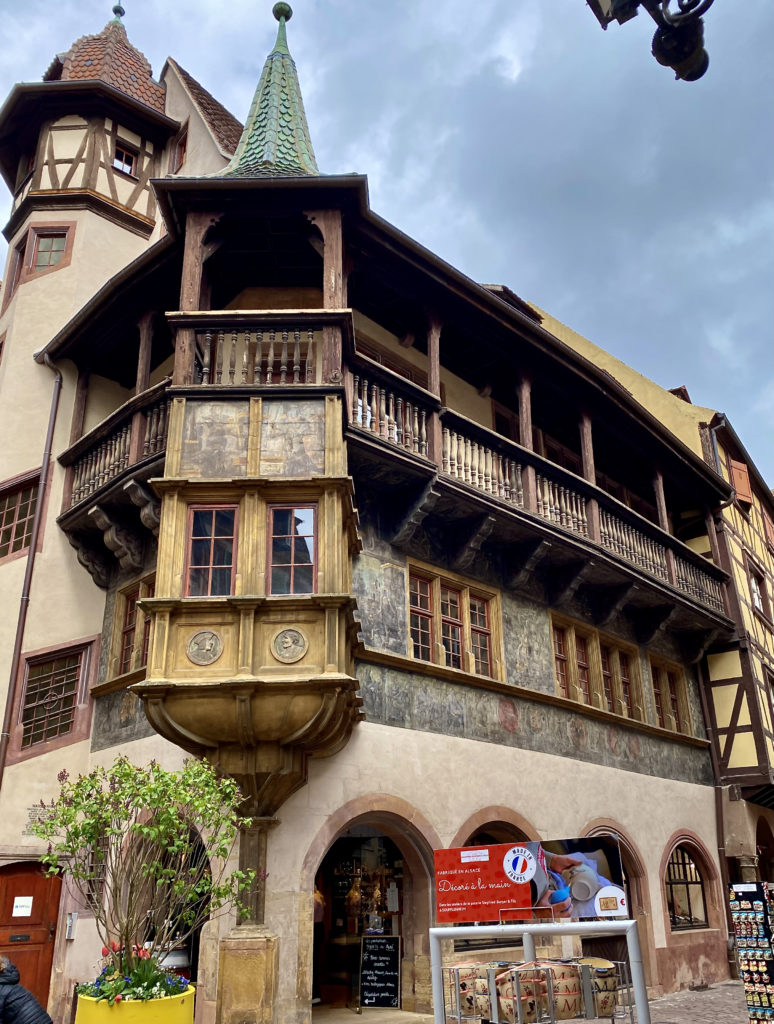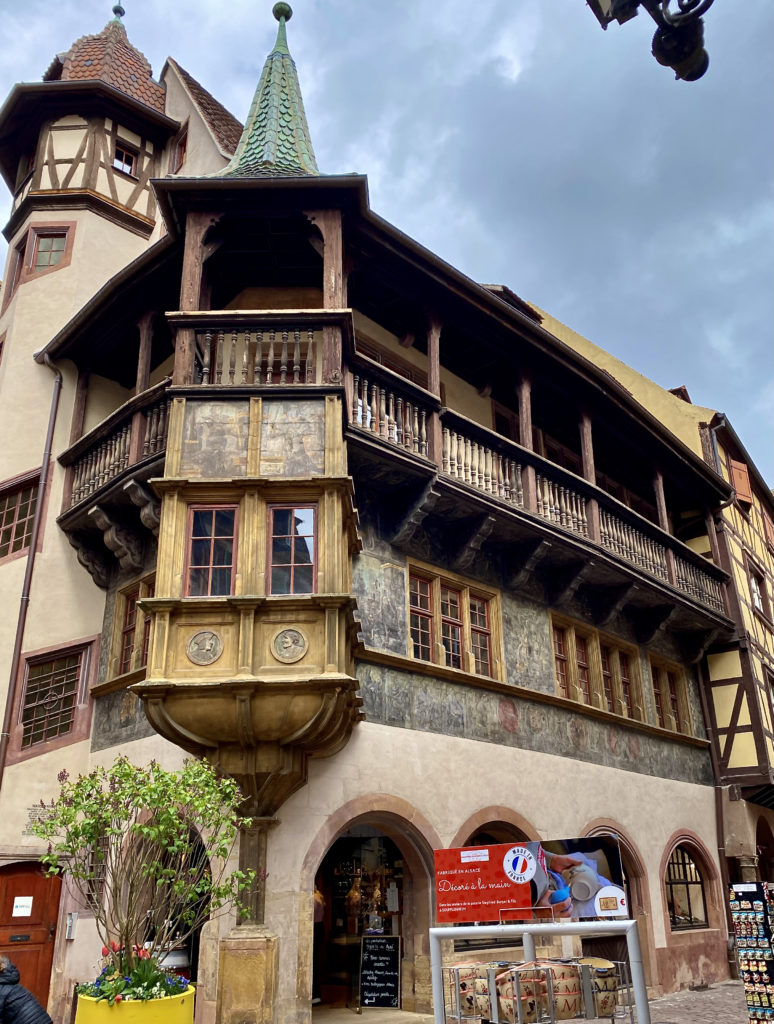 National History Museum
There're plenty of museums in Colmar, amongst them Toy Museum and Chocolate Museum. Here are a few others.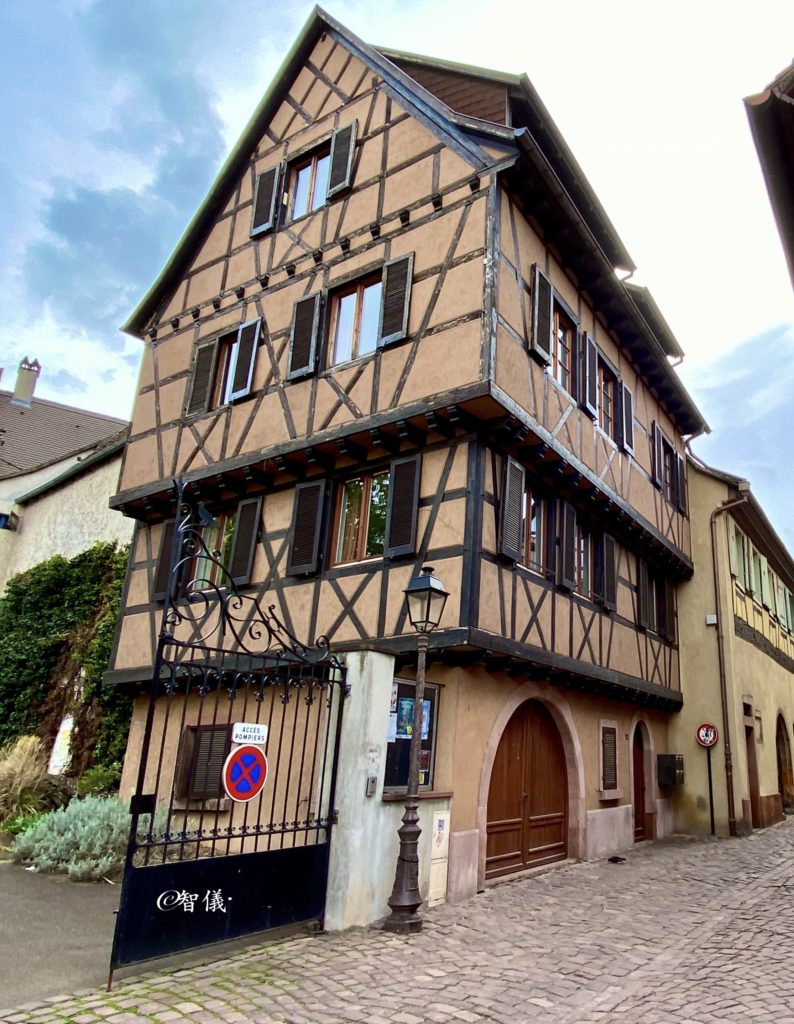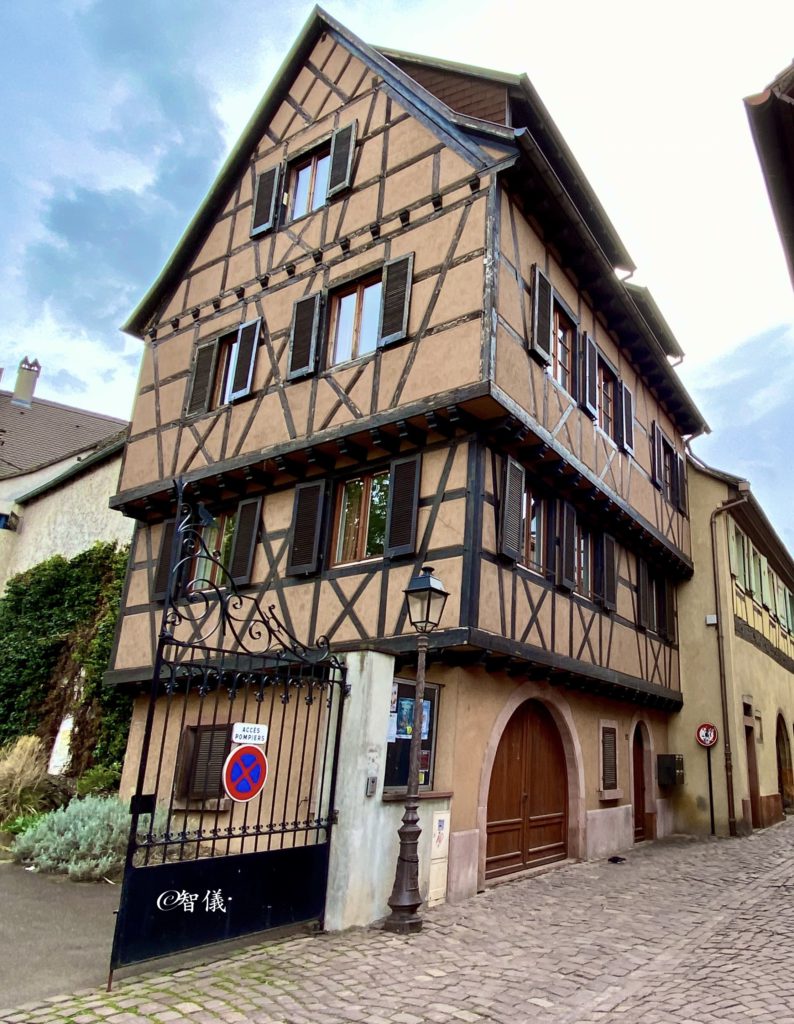 Unterlinden Museum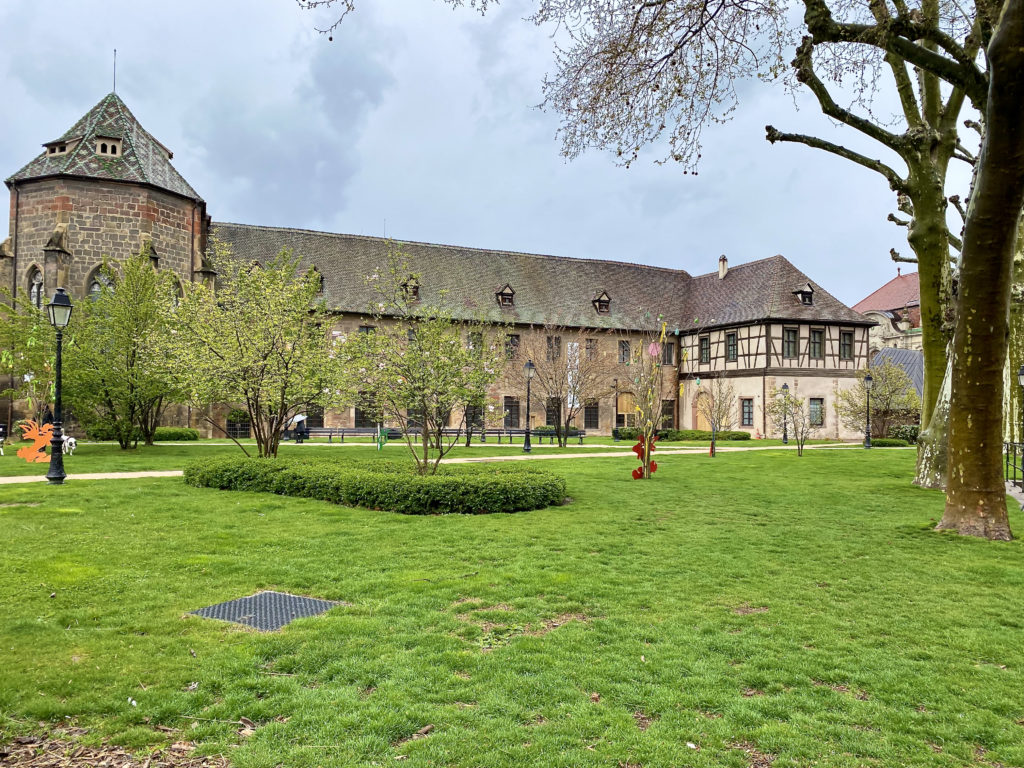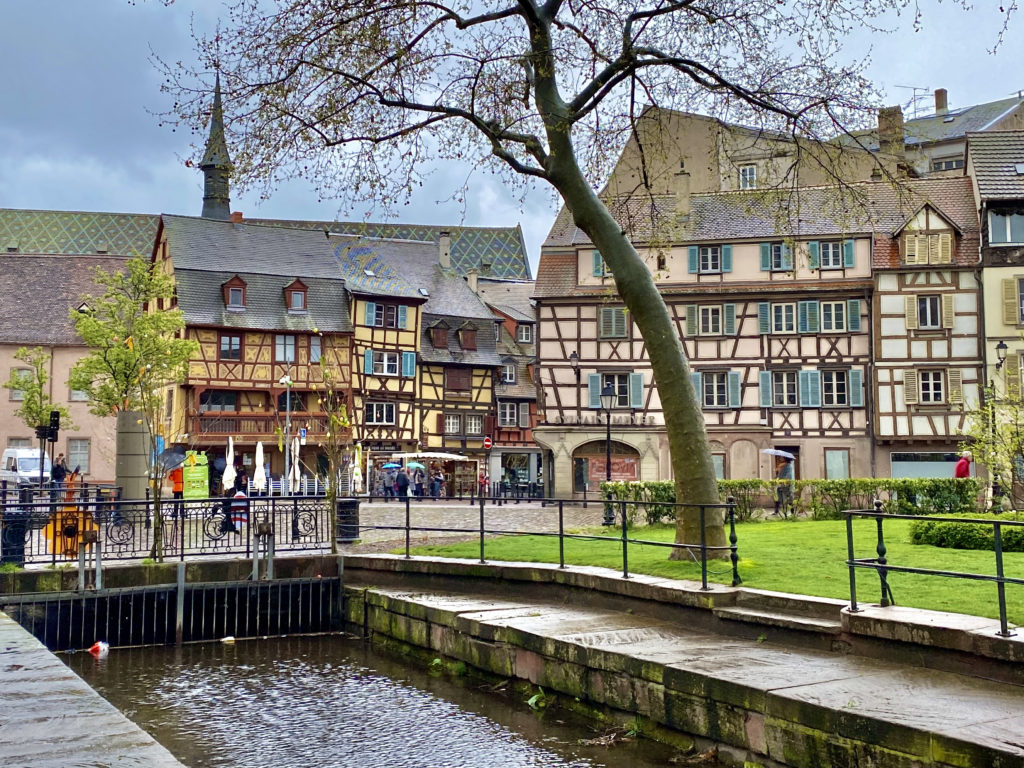 Bartholdi Museum
Auguste Bartholdi, the sculptor, is most famous for the Statue of Liberty in New York City. There's a replica of the statue at a roundaround well outside the Old Town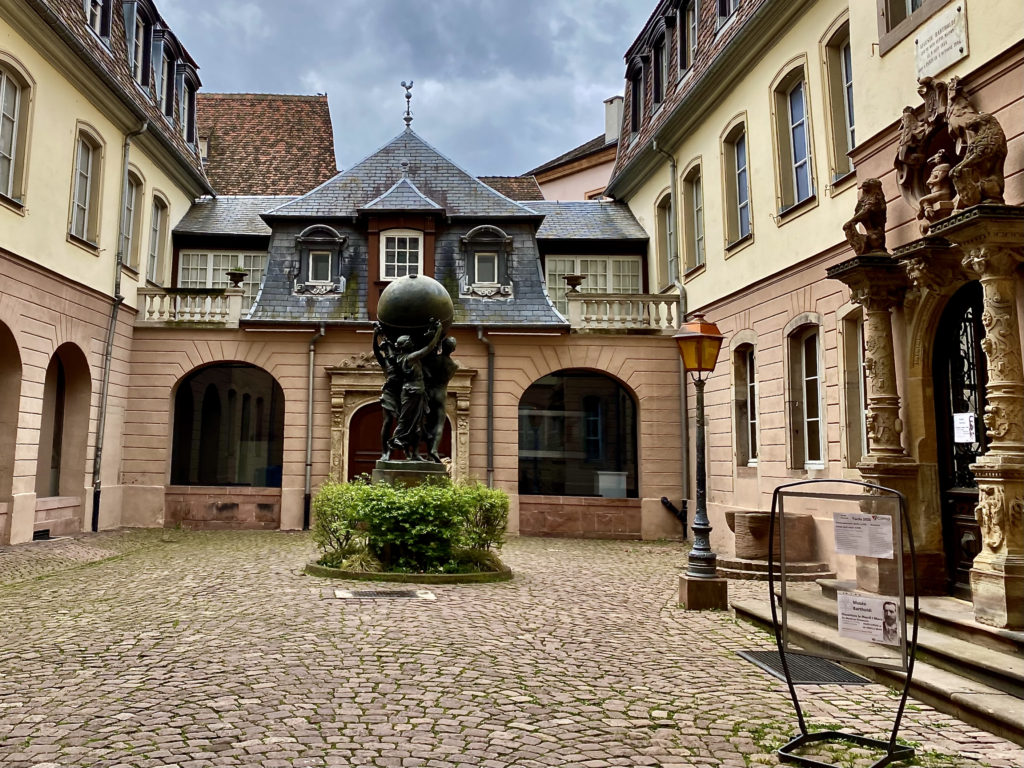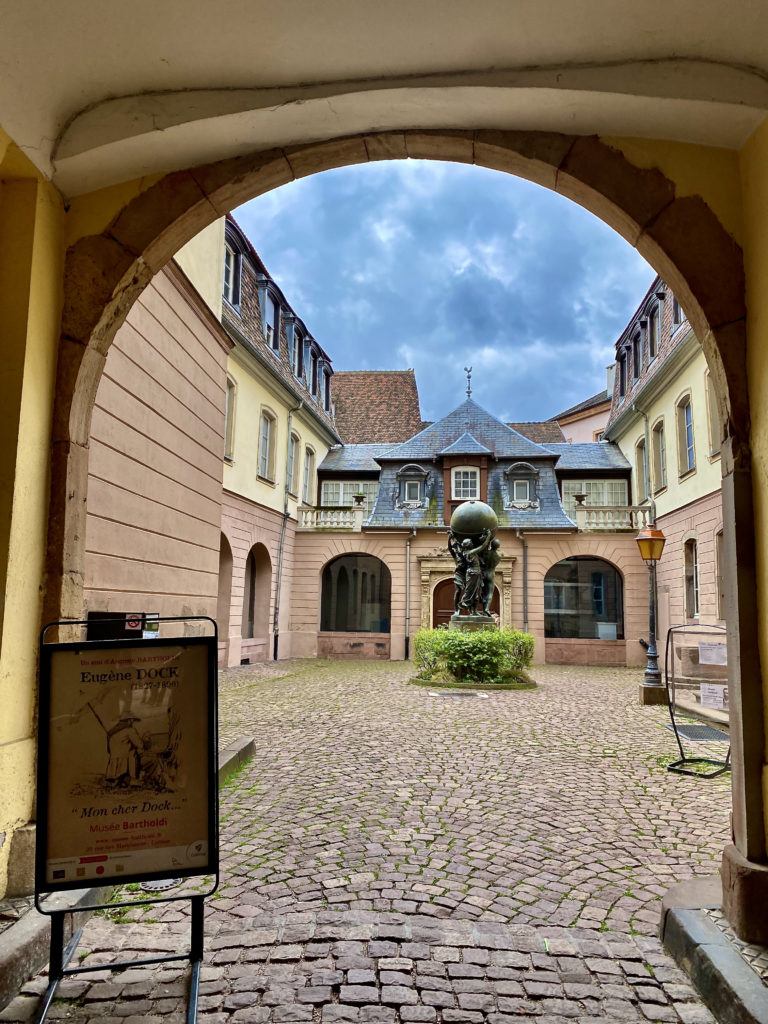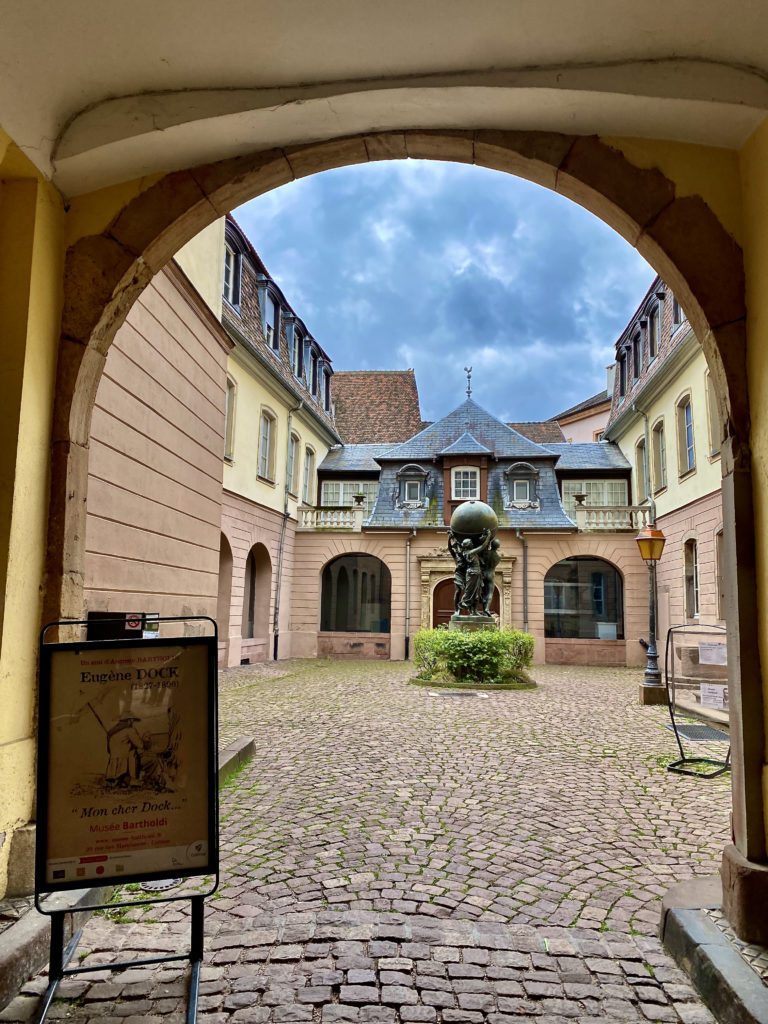 Parc du Champ de Mars – a nice green space a short walk from the Old Town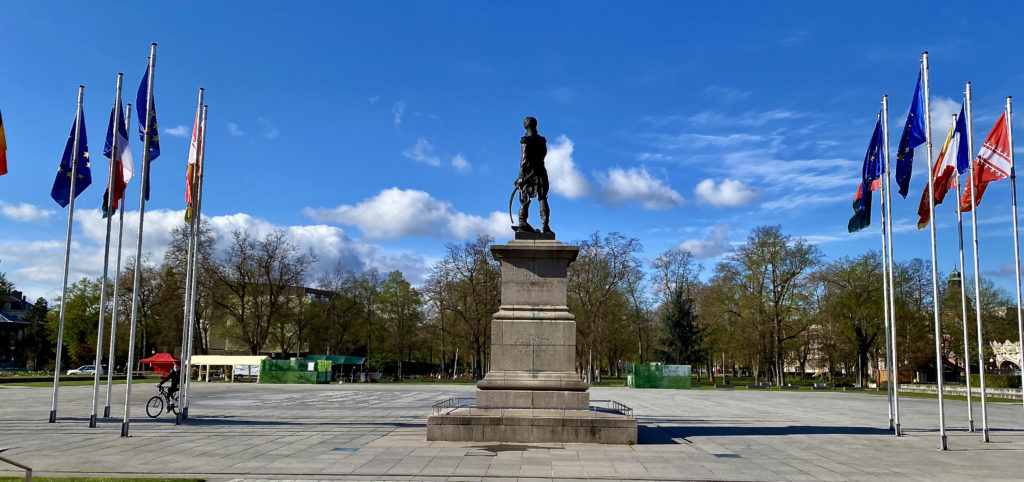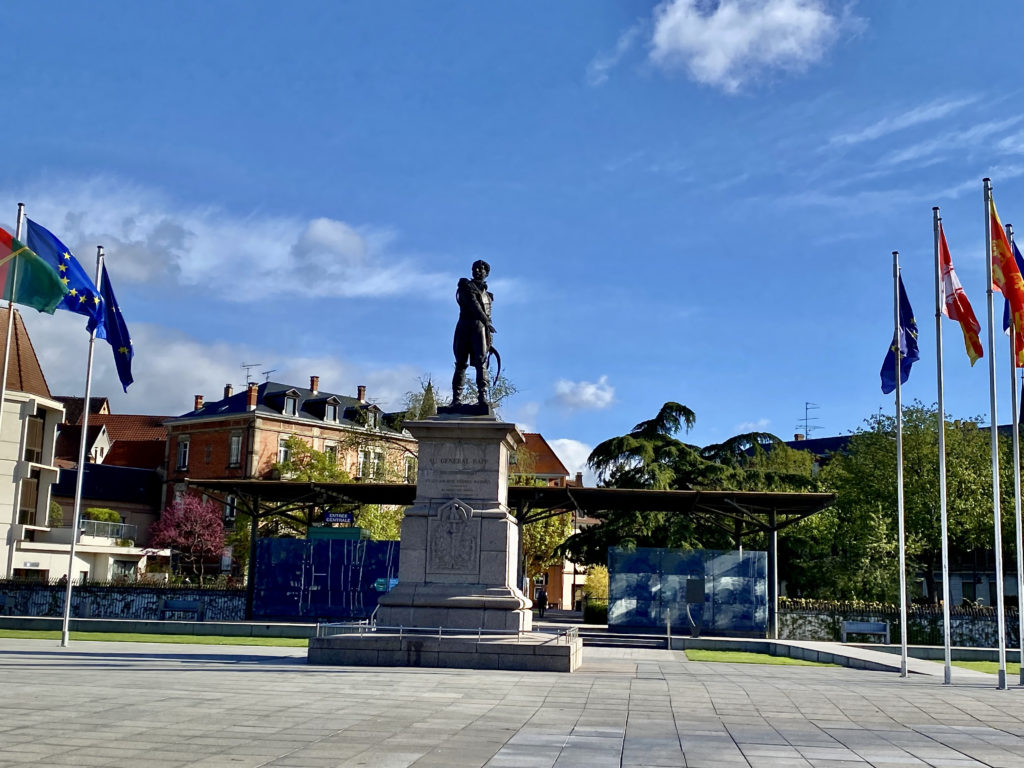 Bord'eau Restaurant on Rue de la Poissonnerie
This restaurant cannot be missed on a stroll along Rue de la Poissonnerie. But have a closer look up front ! Its period-looking façade is painted on!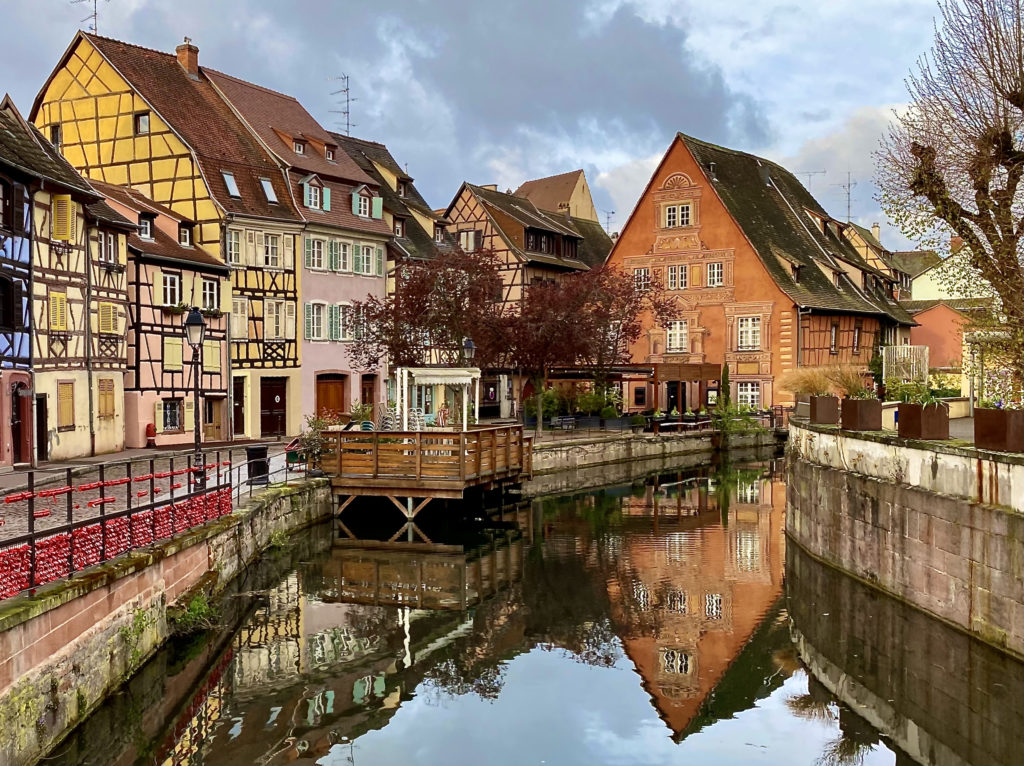 The pretty streets of Colmar
Some charming towns have picturesque buildings concentrated in a small area for maximum impact. But in Colmar, colourful and photogenic buildings are around every corner!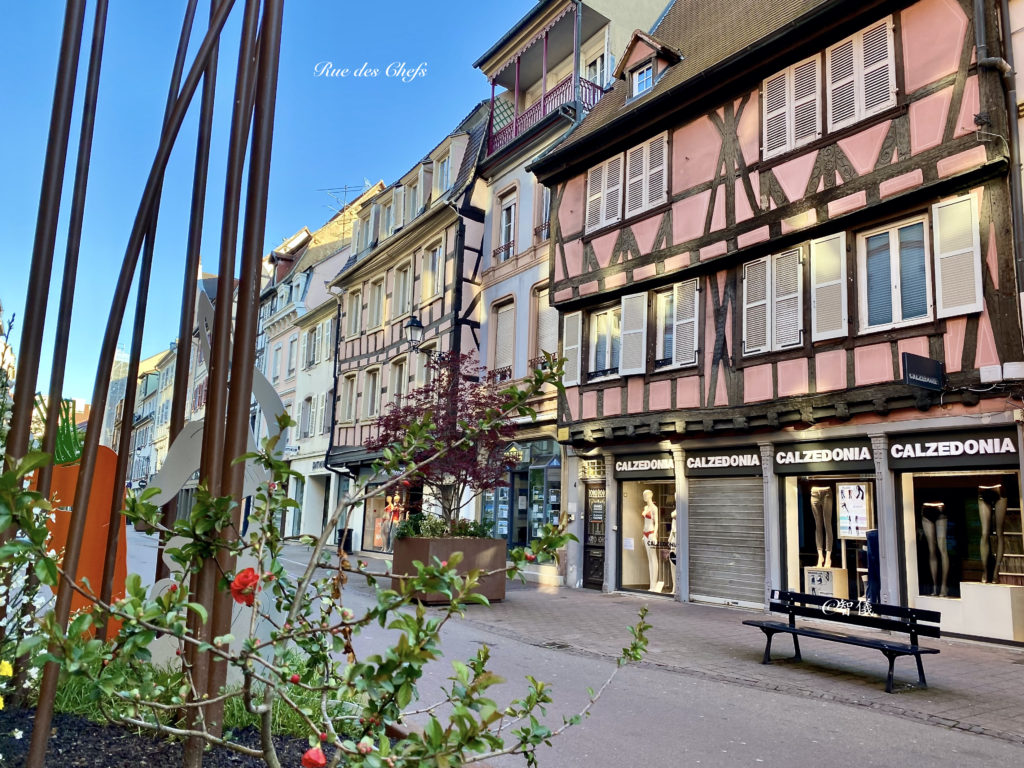 Ancien hôpital de Colmar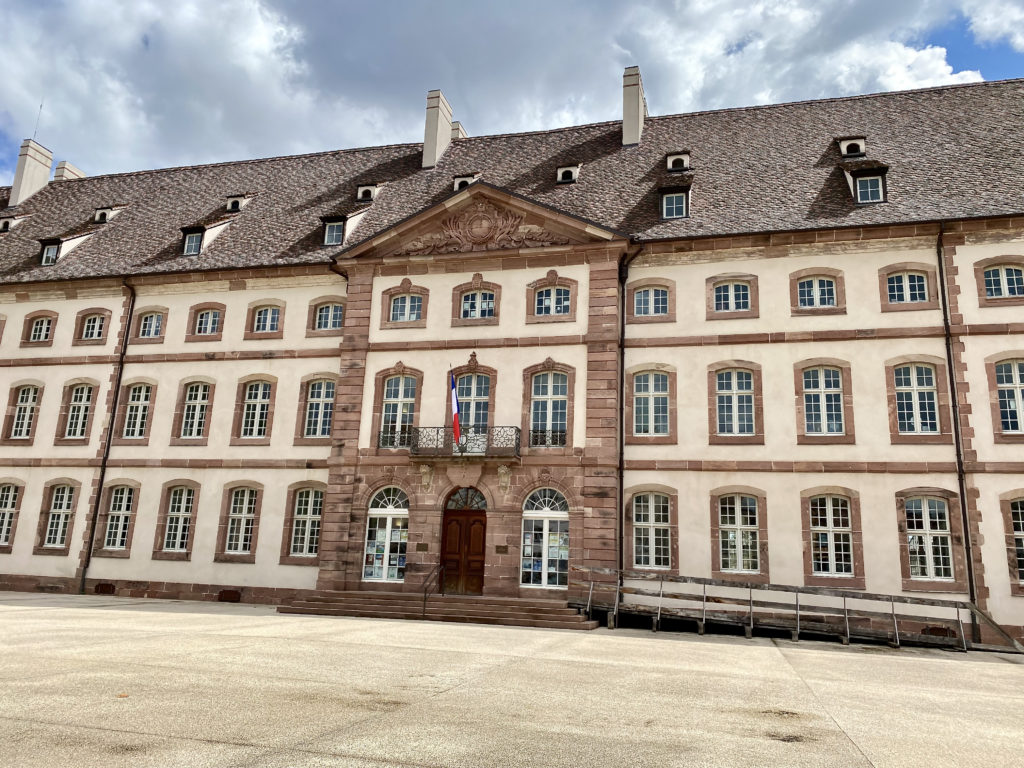 This imposing building was the Franciscan monastery. It was sold to the city of Colmar in 1500's and was then converted into a hospital. After a chequered history it was restored and refurbished and became the media library of Colmar in 2012
Colmar after dark
Three whole days of diligent photographing produced more photos than I could include here. However, I can't miss out these photos of Magical Colmar after dark! Along Rue de la Poissonnerie and Petite Venise, moving images were projected onto walls of the buildings for a spectacular sight!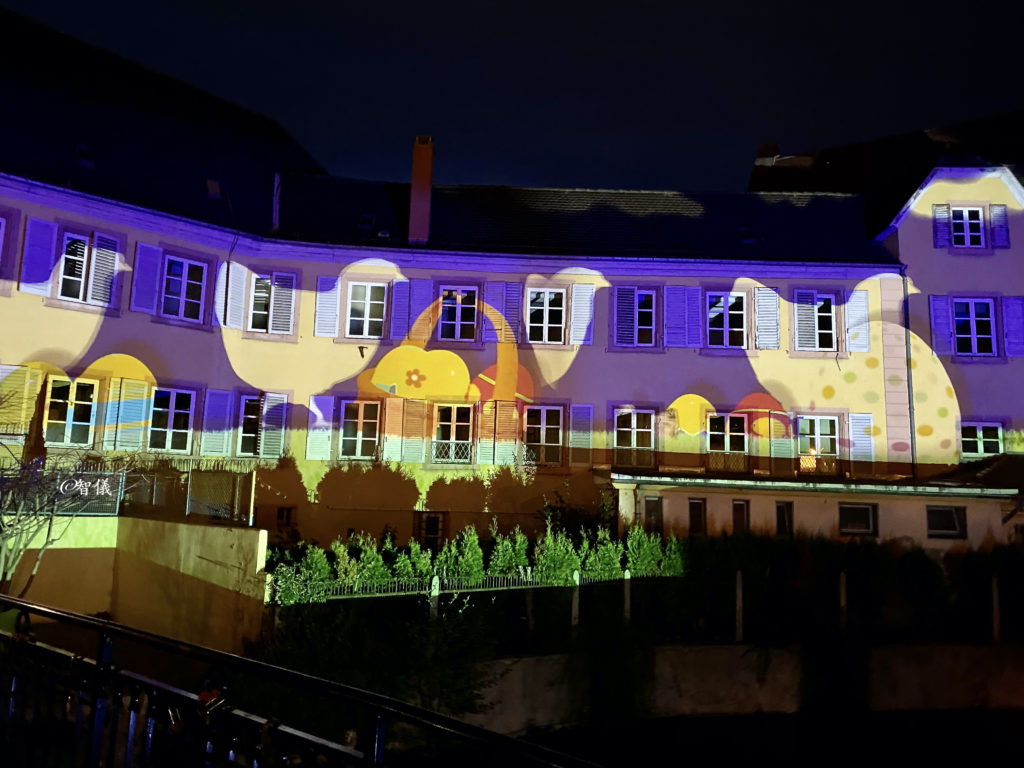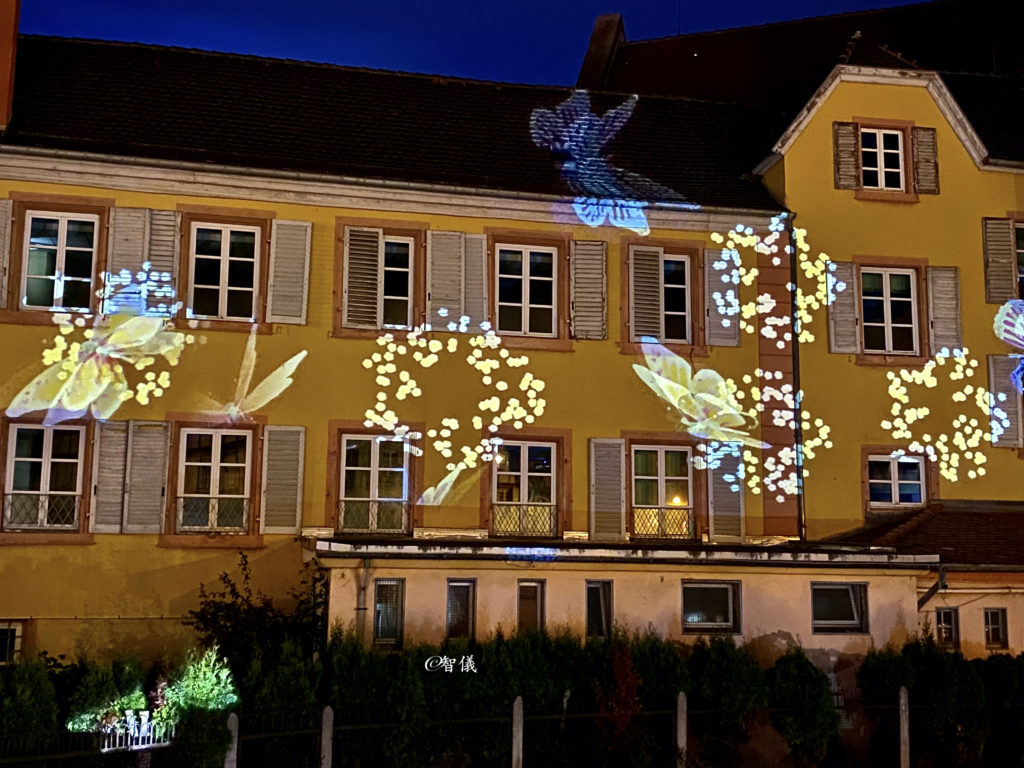 Before moving onto Bern (http://34.243.138.103/?p=11185) here is my fridge magnet of Colmar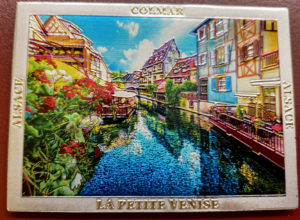 .….. and me in a postcard setting