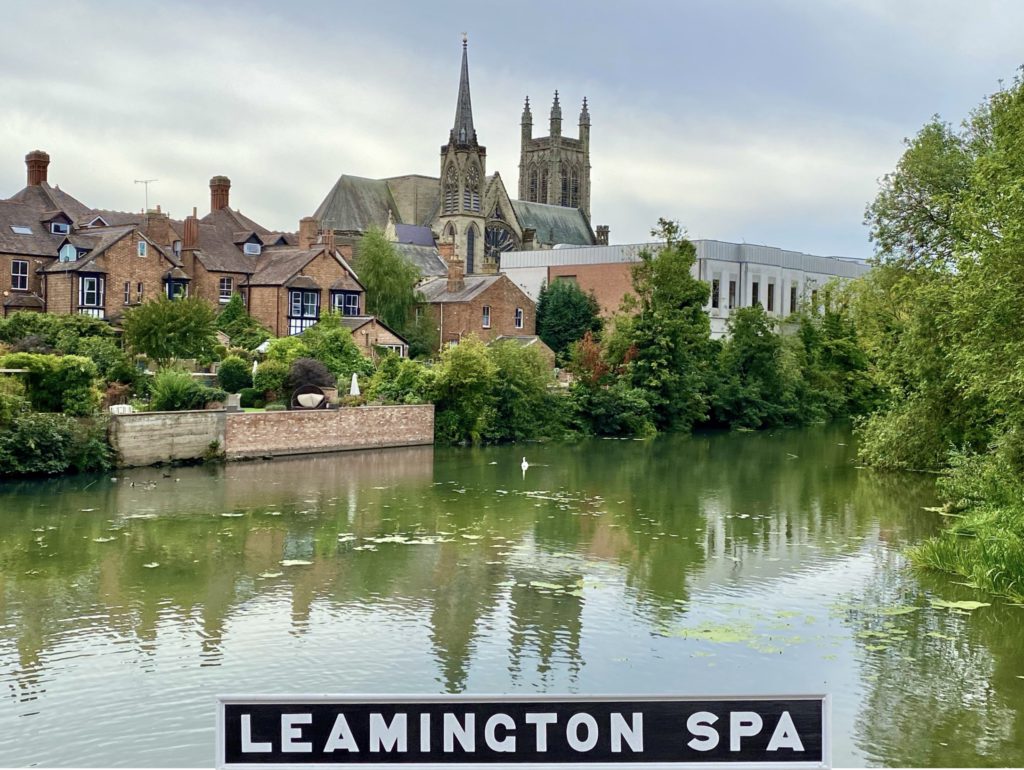 When one thinks of Warwickshire, Stratford-upon-Avon and Warwick immediately spring to mind. However the elegant spa town of Leamington Spa nearby has a lot going for it, too. It has similar elegance, history and charms without the hurry-scurry of a tourist hub, to the comfort of the discerning visitors!
While visiting my partner's brother in Claverton, we took the opportunity to explore Leamington Spa by train. I was rather surprised by how accessible it was to travel by train in the area, even from a village like Claverdon. The train ride from Claverton to Leamington Spa took only 16 minutes, stopping at Hatton (famous for Hatton Locks) and Warwick en route. A day return ticket costs under £5.00.
Leamington Spa
Although Leamington Spa's main claim to fame is popularising the fashion of "taking the water" in Regency time, its appeal has withstood the change of taste and fashion over the years. The town exudes gentility at every turn – the iconic Royal Pump Rooms, the striking All Saints Church, the rather palatial Town Hall, the elegant Parade, not to mention the delightful Jephson Gardens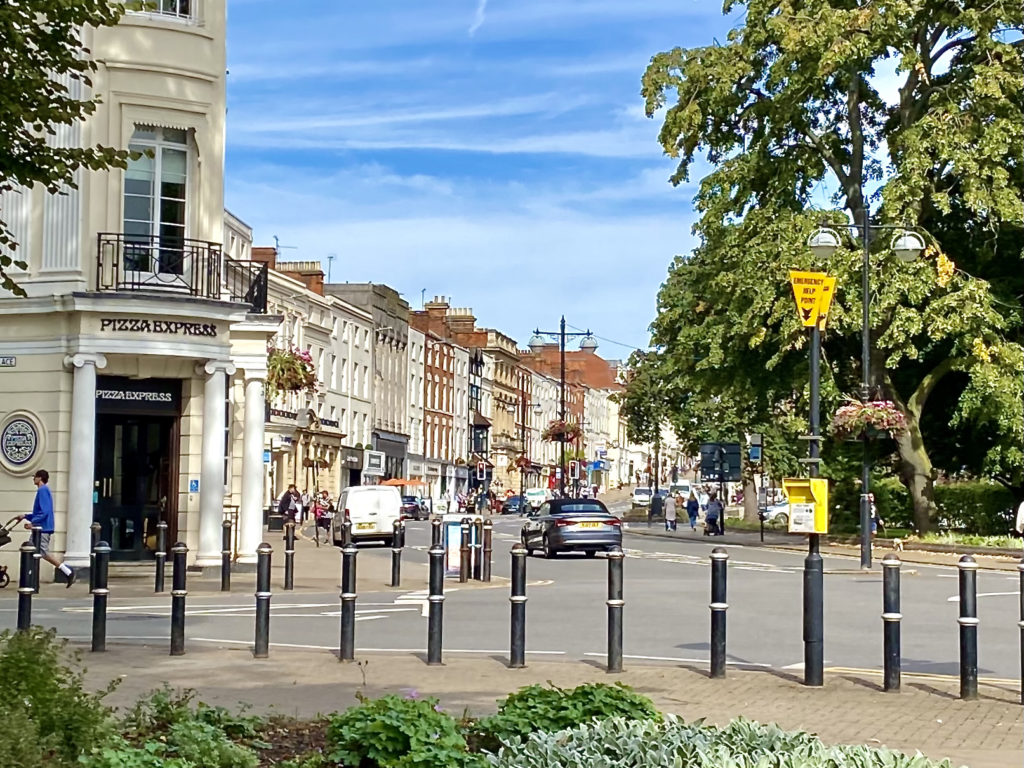 The Parade is an eye catching long street flanked by some beautiful Regency buildings interspersed with later Victorian additions. One could readily imagine Regency ladies with parasol on one hand, tucking the other in a gentleman's arm, ambling along the wide pavement with coaches and carriages going by!
High-end shops rub shoulders with the everyday varieties along this street.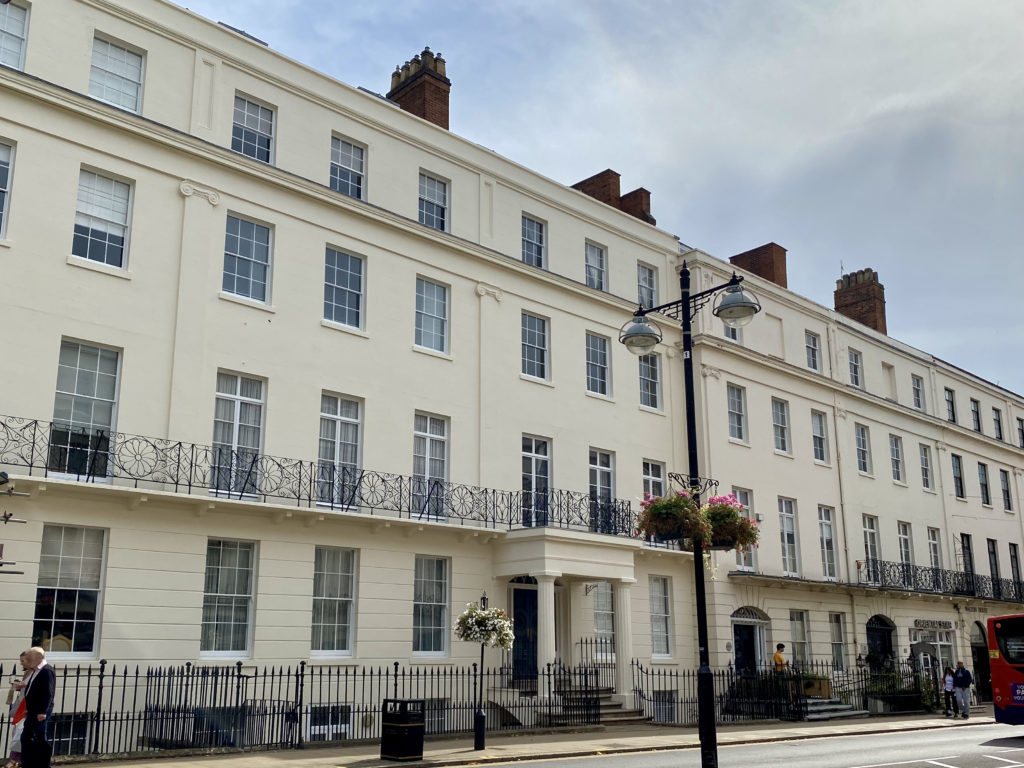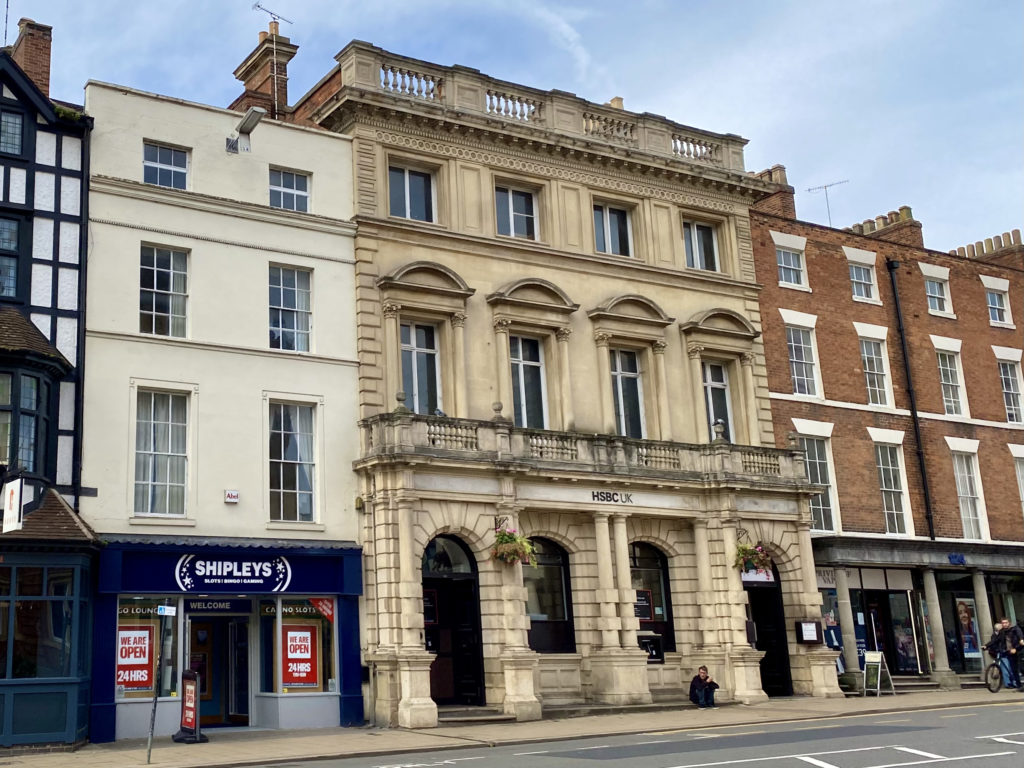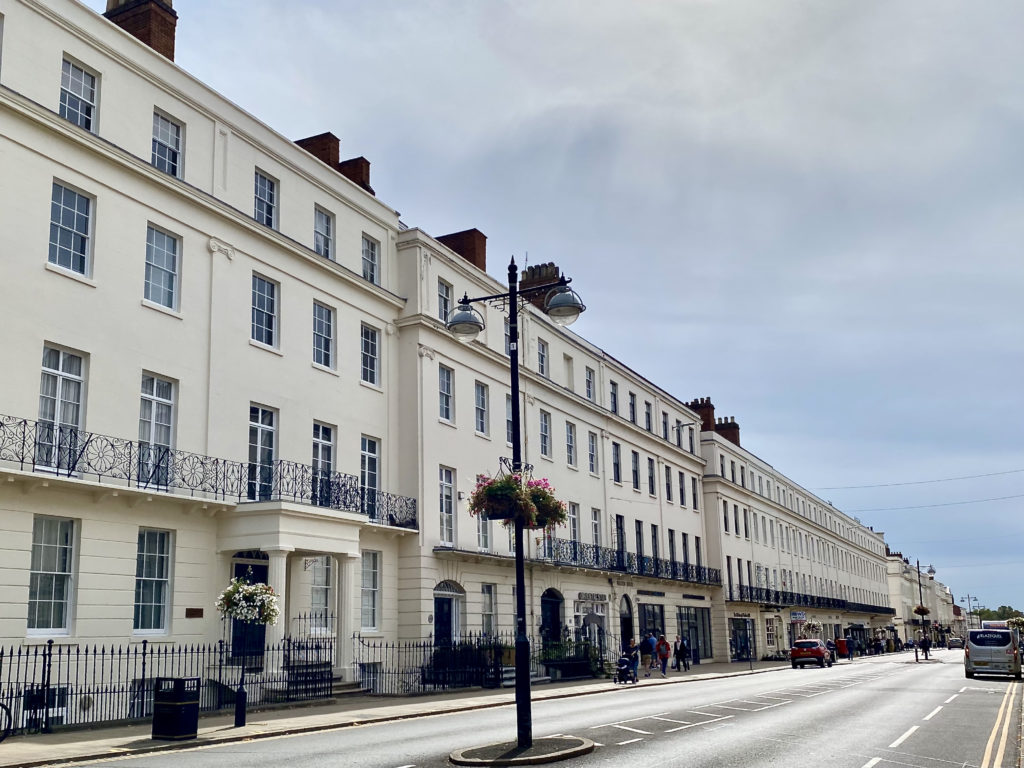 Just off The Parade, even newer developments, such as Royal Court Shopping Centre have a impressive outlook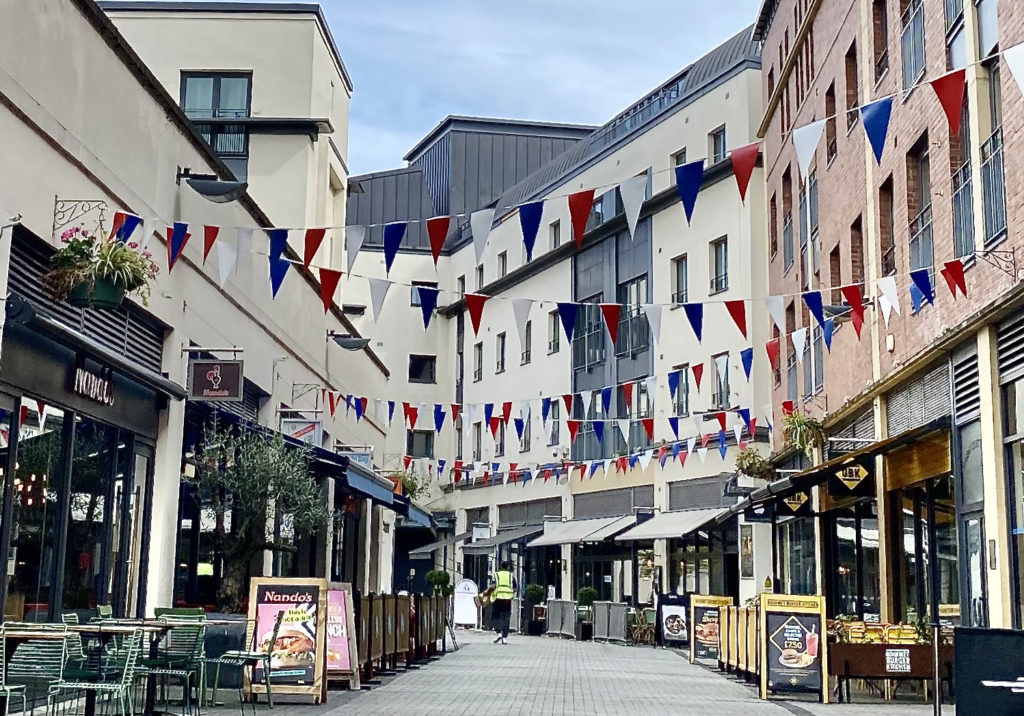 All Saints Church – one of the many imposing buildings in Leamington Spa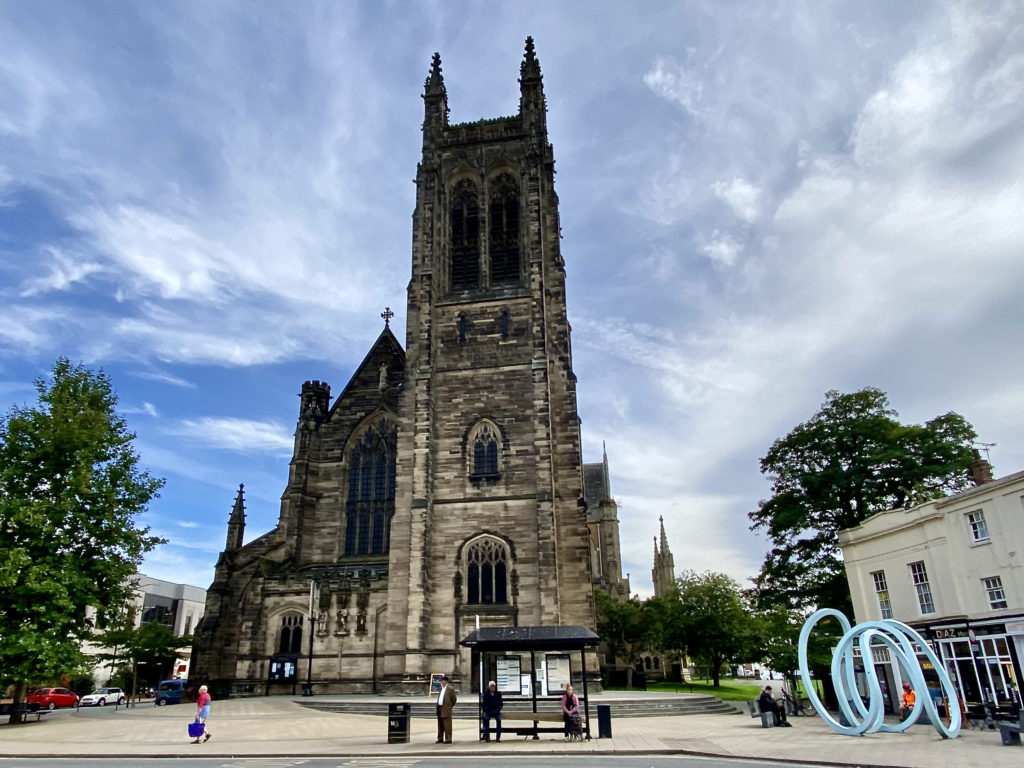 Leamington Spa Town Hall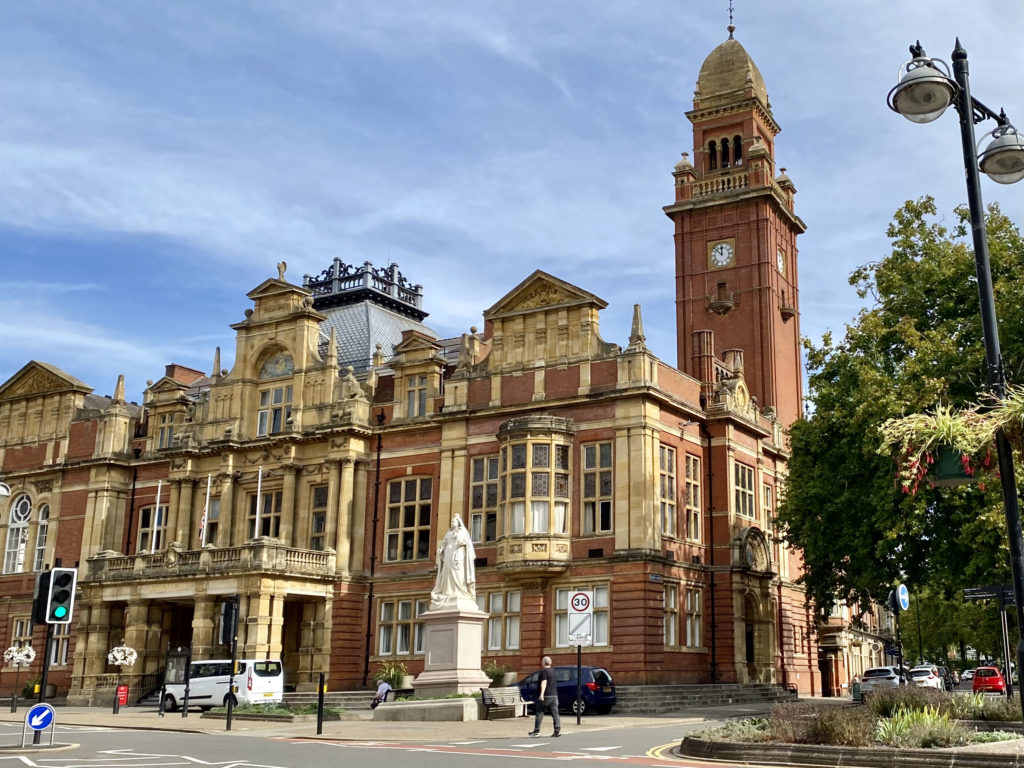 Royal Pump Rooms
The Royal Pump Rooms is the cultural hub of Leamington. The building houses the Art Gallery and Museum (free entry), library and information centre and a café. Pump Room Gardens also provide ample green space for a stroll and relaxation.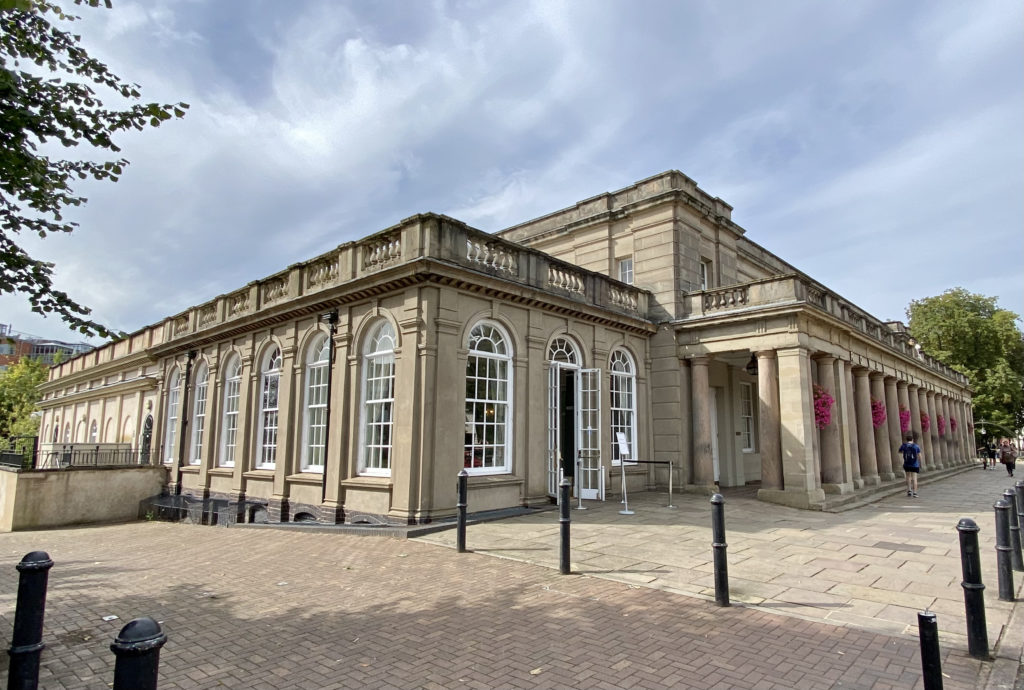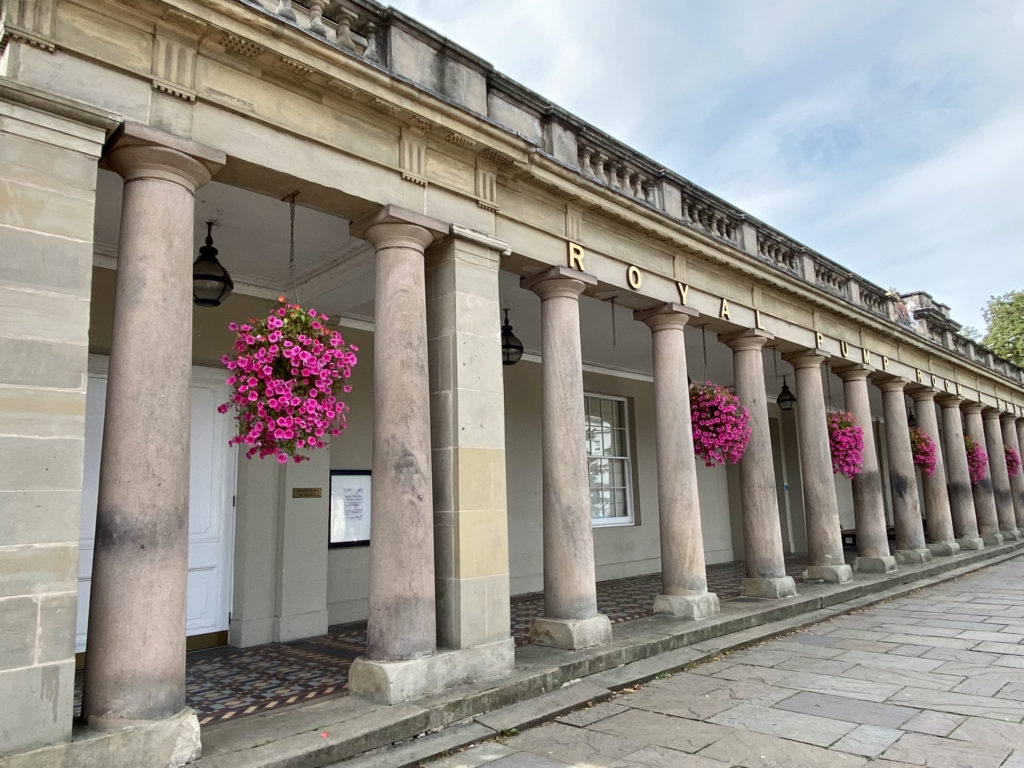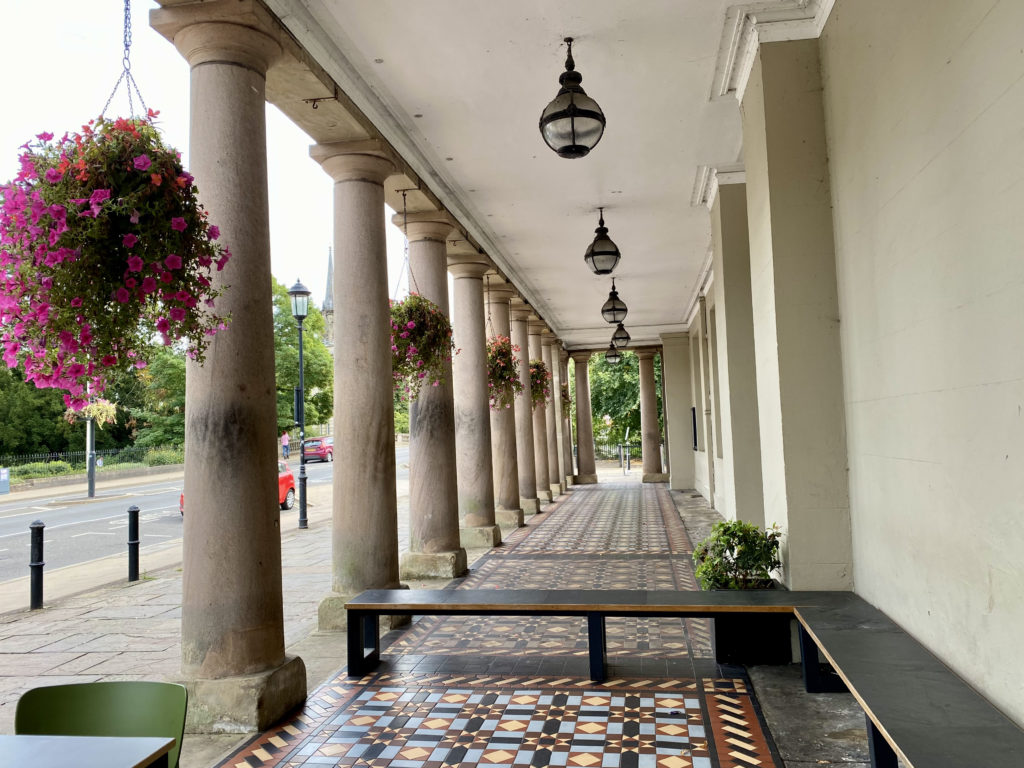 Leamington Spa Art Gallery and Museum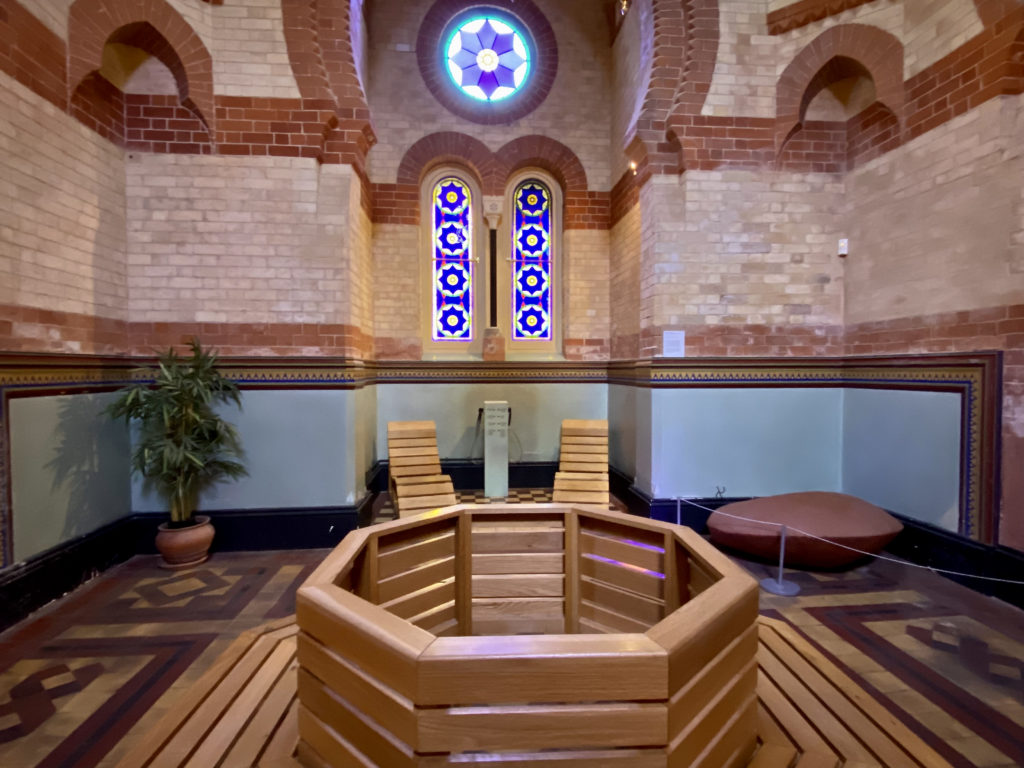 Jephson Gardens
Jephson Gardens cover an area of just under 15 acres, with River Leam running through it. It is so named in honour of Henry Jephson, the doctor famous for promoting Leamington as a spa town by popularising of the healing power of its water.
There's so much to see and enjoy here, but for me the best view must be that of All Saints Church reflected on River Leam from the garden!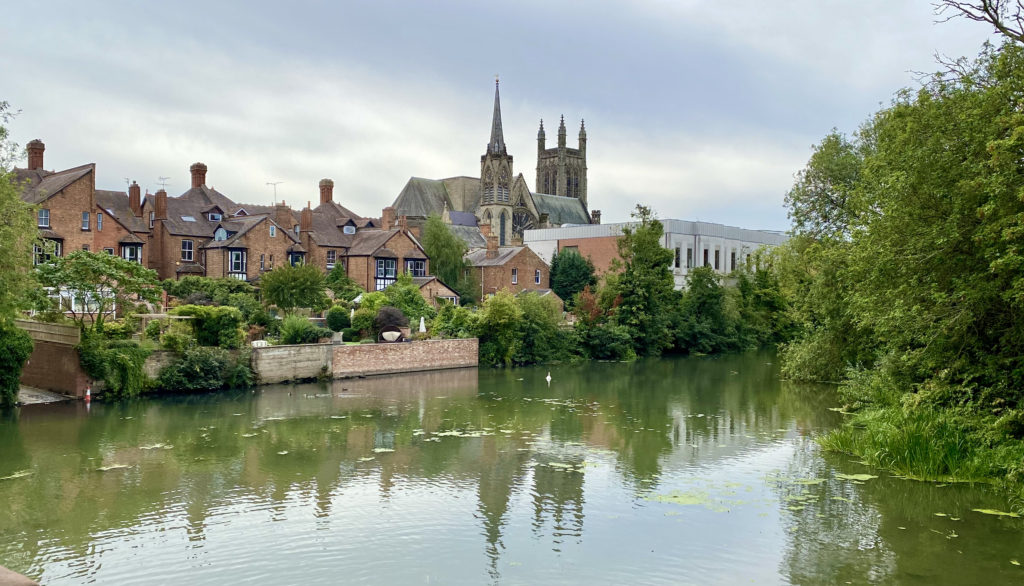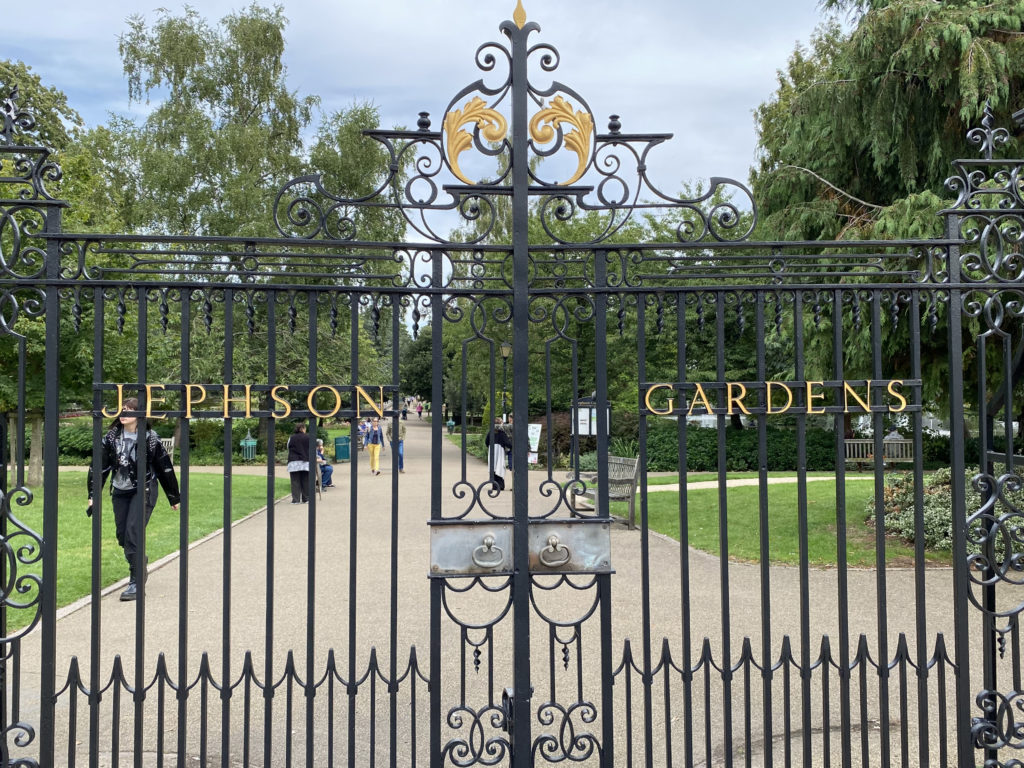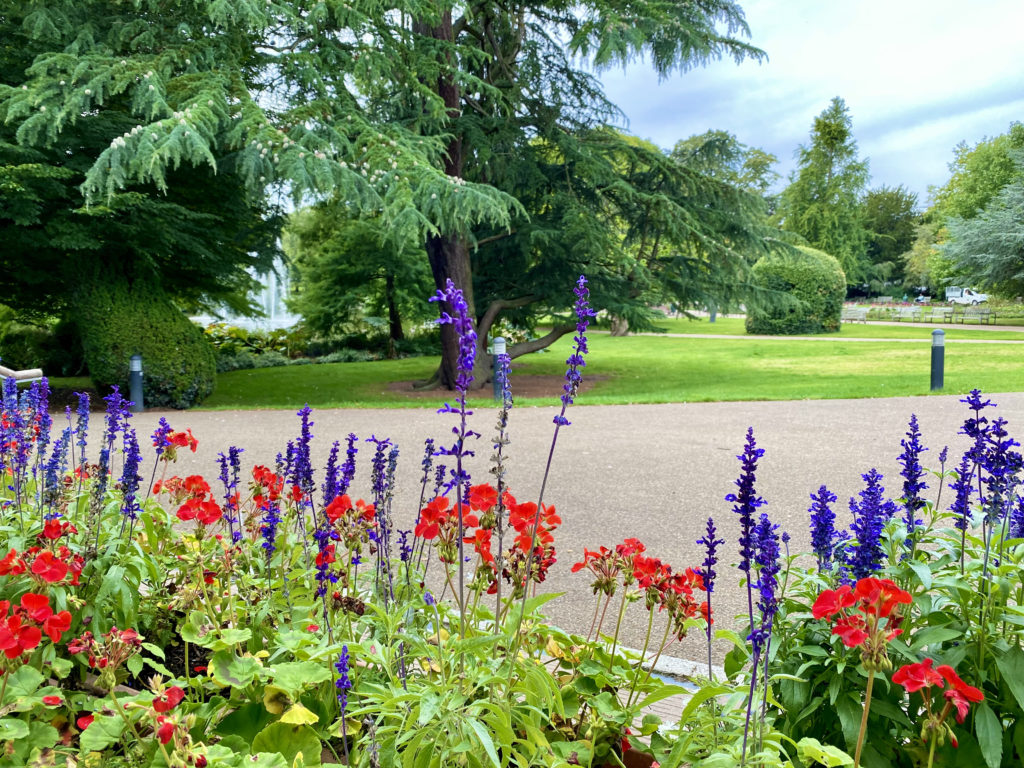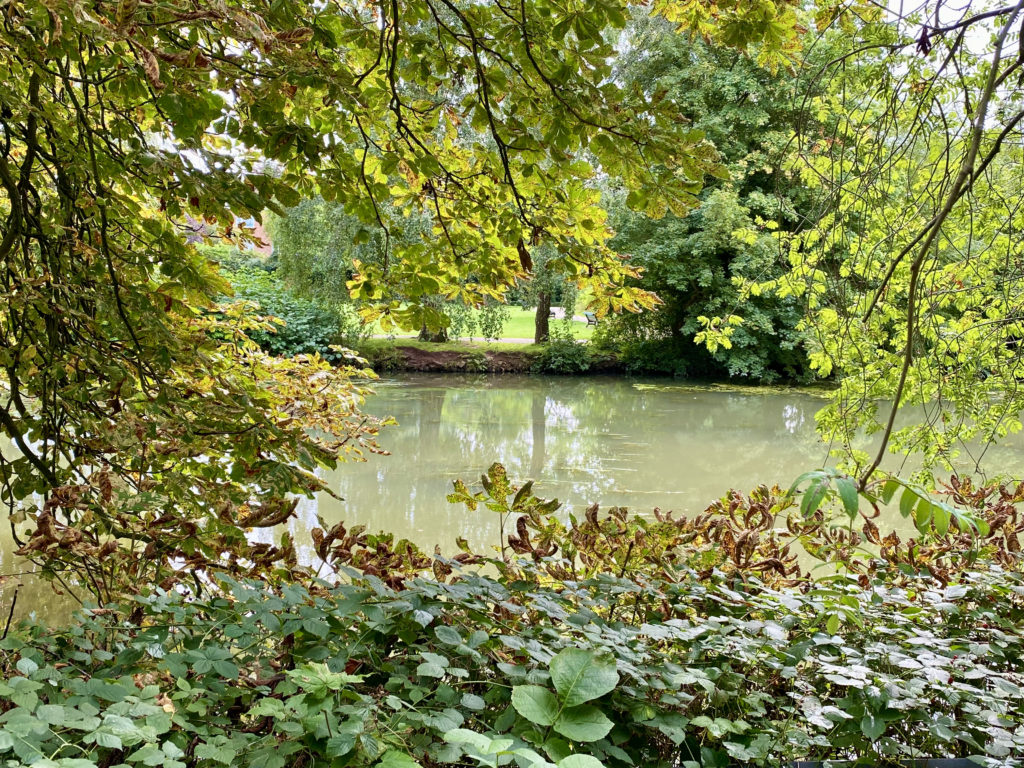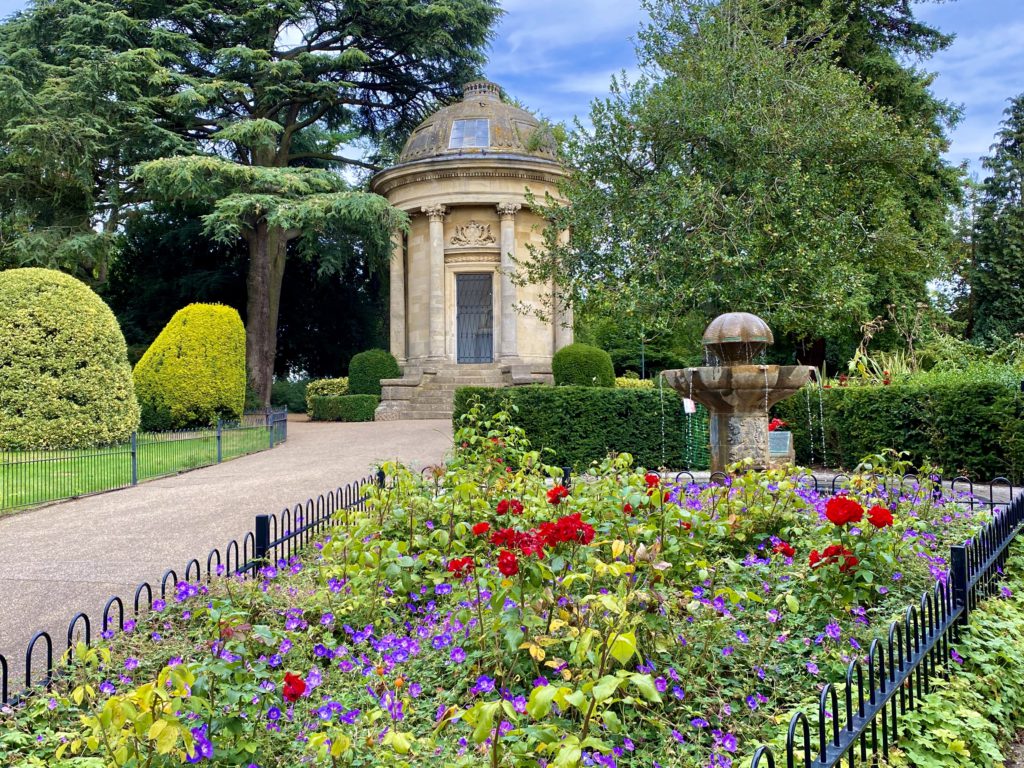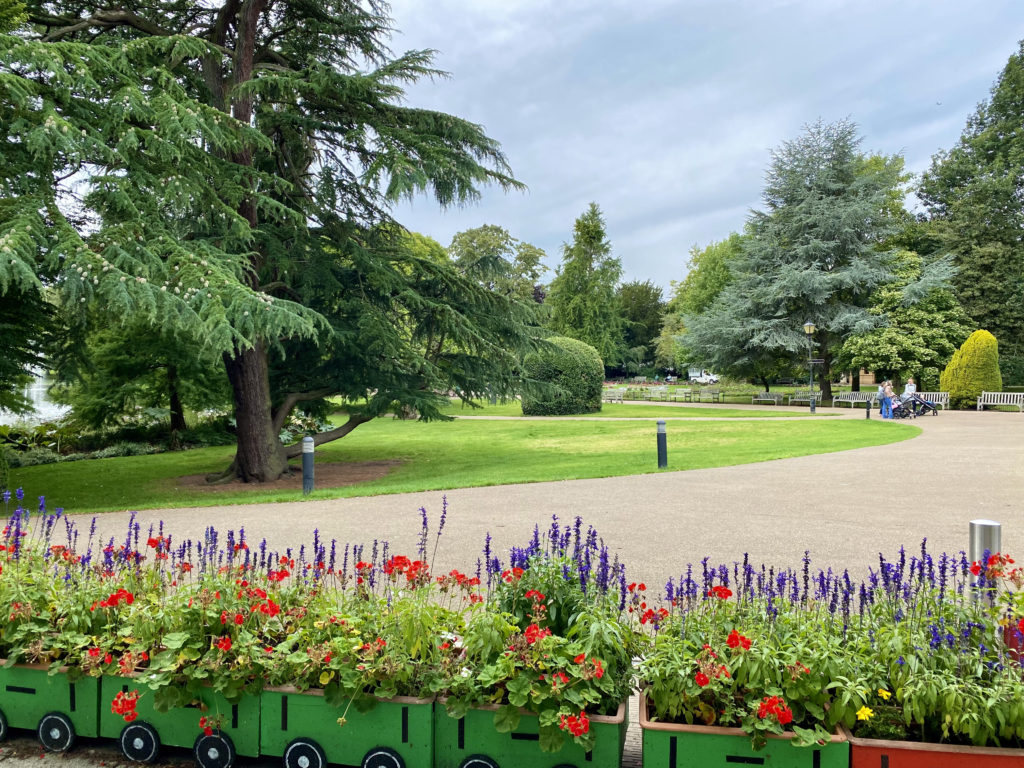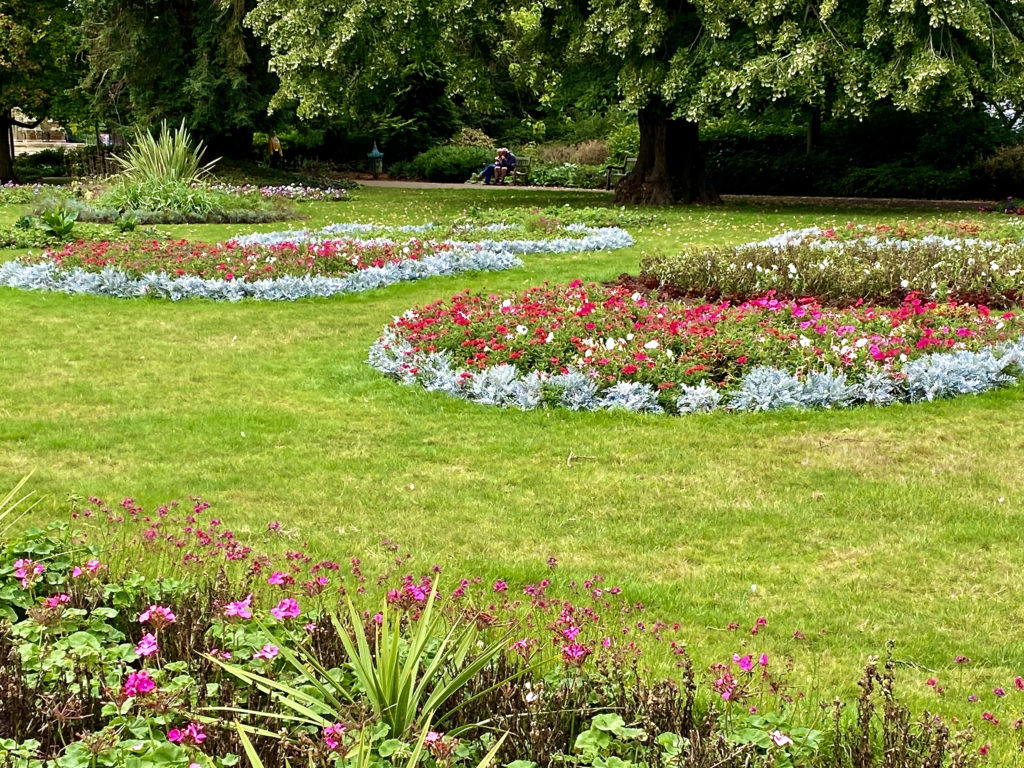 Grand Union Canal
As we dragged our weary legs back to the railway station, we couldn't resist having a walk around the path along the Grand Union Canal to see the colourful narrow canal boats to wind up our day trip to Leamington