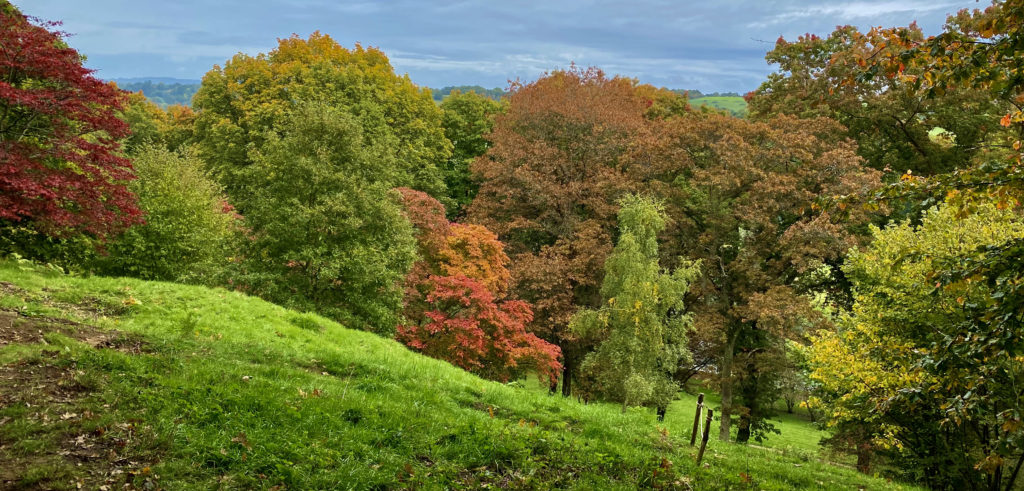 The joy of Autumn
It's the time of the year when
summer plants put away their brightly-coloured flowers,
some trees start shedding their leaves, sprinkling the ground with colours of a spice pot
others that have been waiting in the wings don their spirit-lifting colours, ready to take the centre stage
while trees that still have green leaves clinging on to their branches provide a valiant supporting role.
Winkworth Arboretum
Such a spectacular scene played out at National Trust's Winkworth Arboretum in Godalming, Surrey. It was a perfect place for us to stop on our way to London for a long weekend.
"Autumn colour at Winkworth" is a well publicised event, In 2022 the dates are from 12 September to 20 November. Thanks to the pre-booking system, the place was not over-crowded to the comfort of all visitors.
On the day of our visit it was rather overcast, but the splendid colours around rendered it almost irrelevant. It was a certainly a pleasant way wandering amidst the bursts of colours for a couple of hours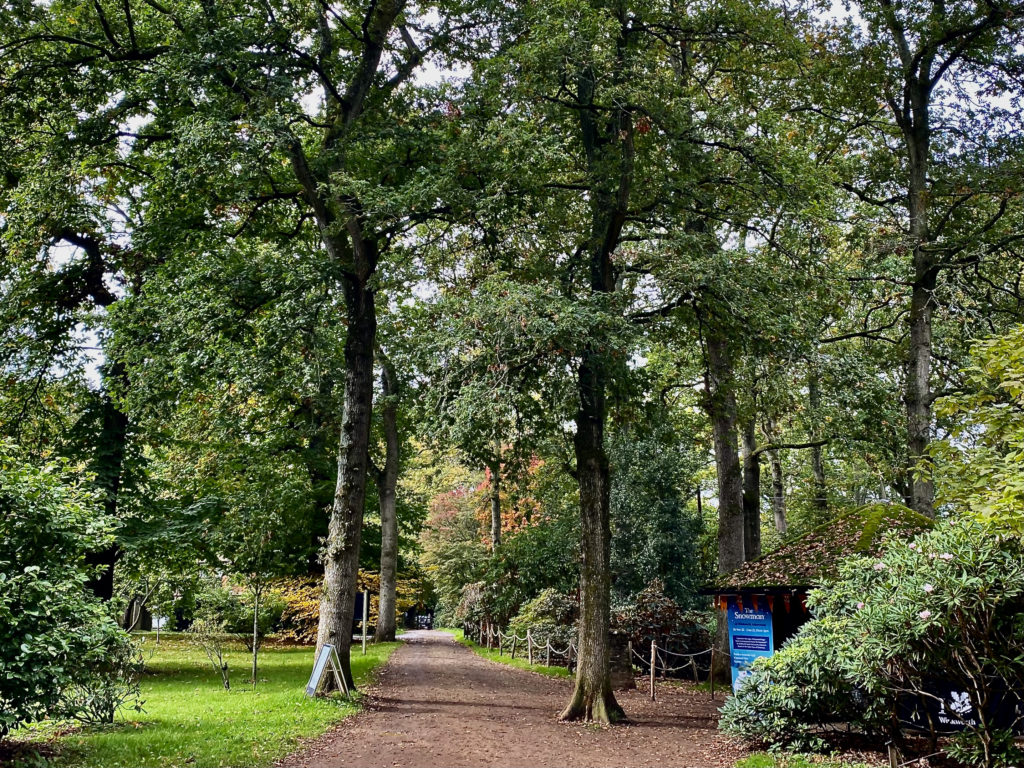 From the entrance we followed the sign for "access for all walk" and entered a tranquil walk framed by trees of subtle shades of green – dark, sage, olive and lime green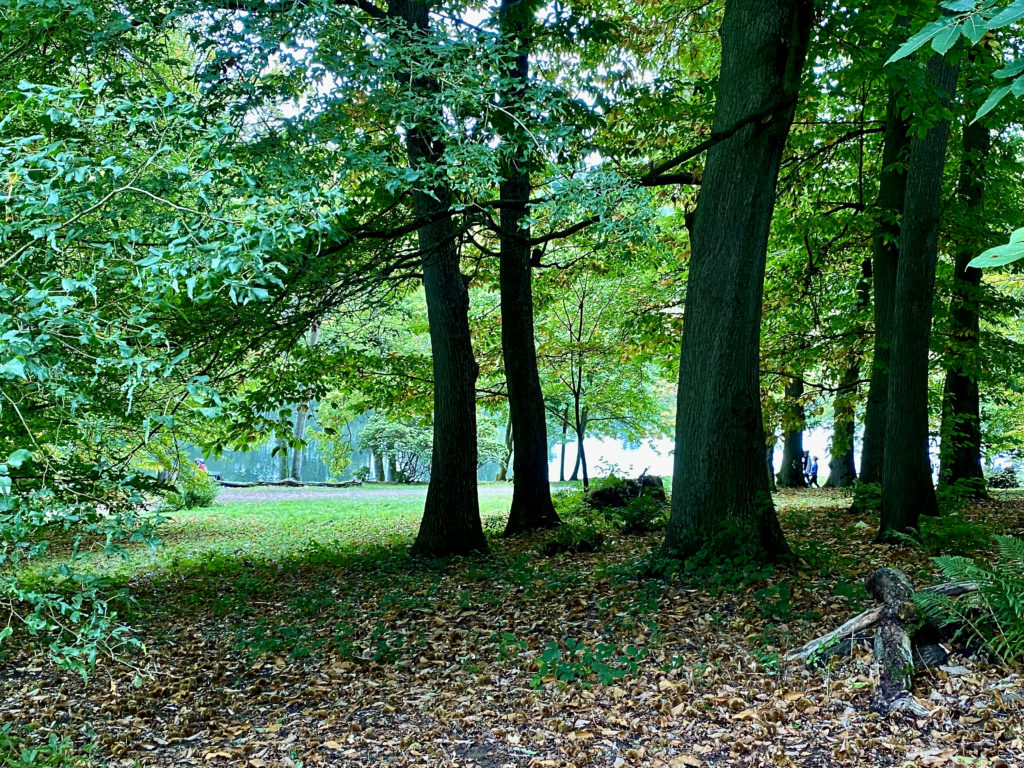 The glimpse of colours behind the trees down the slope drew me there like a magnet!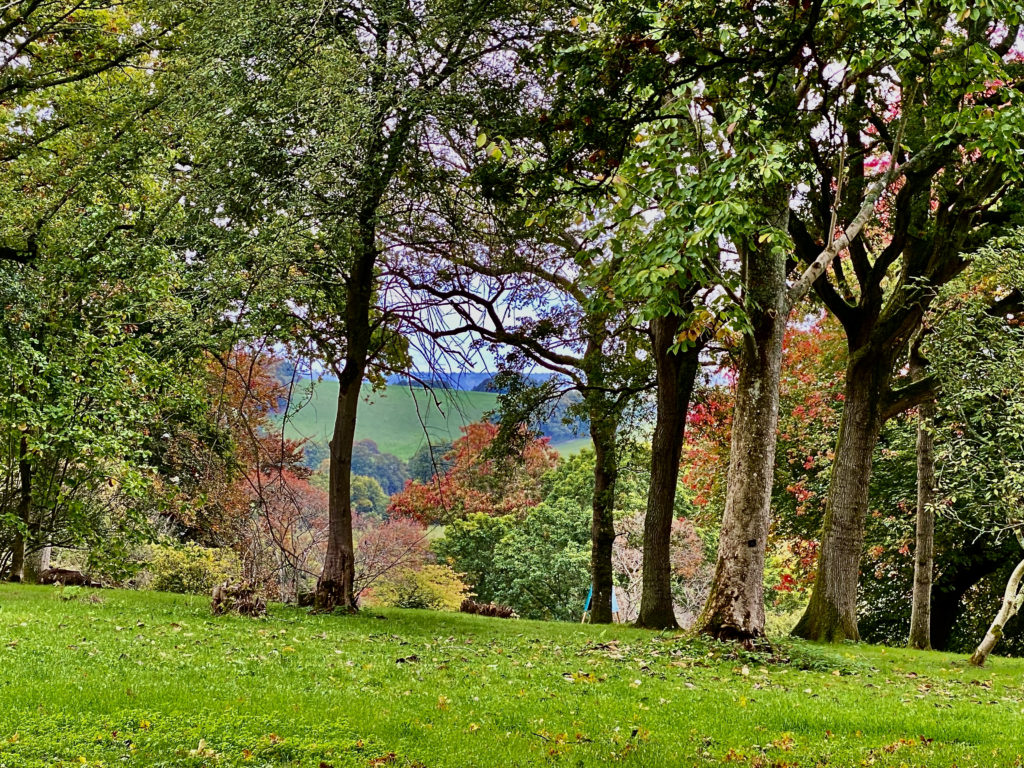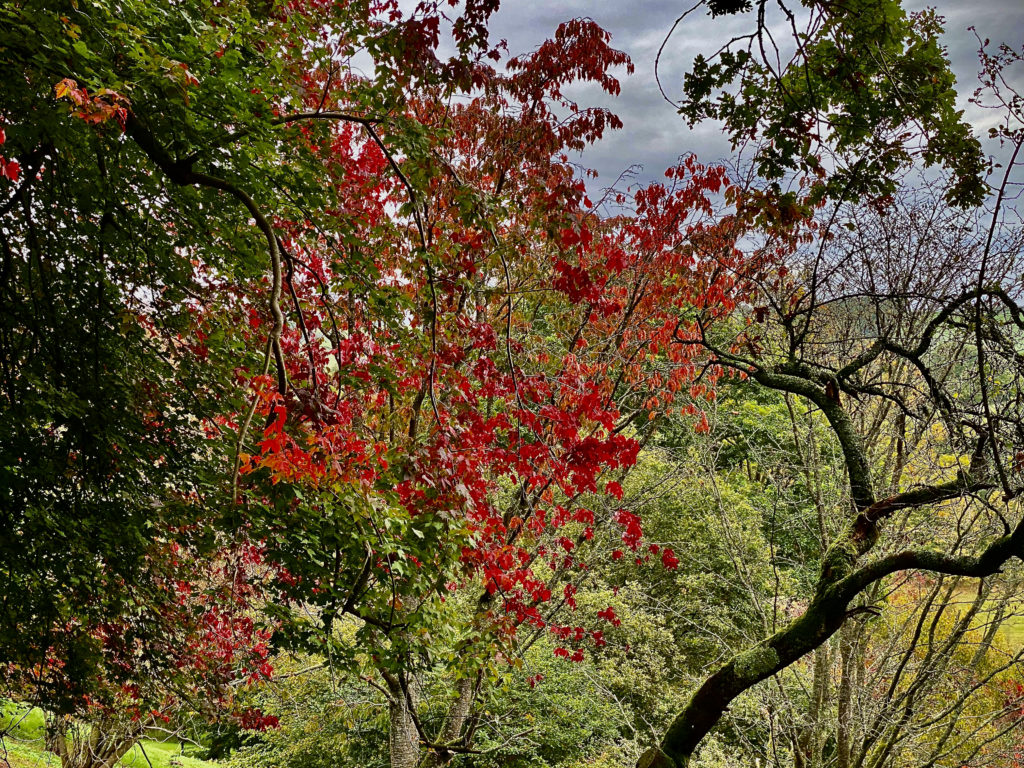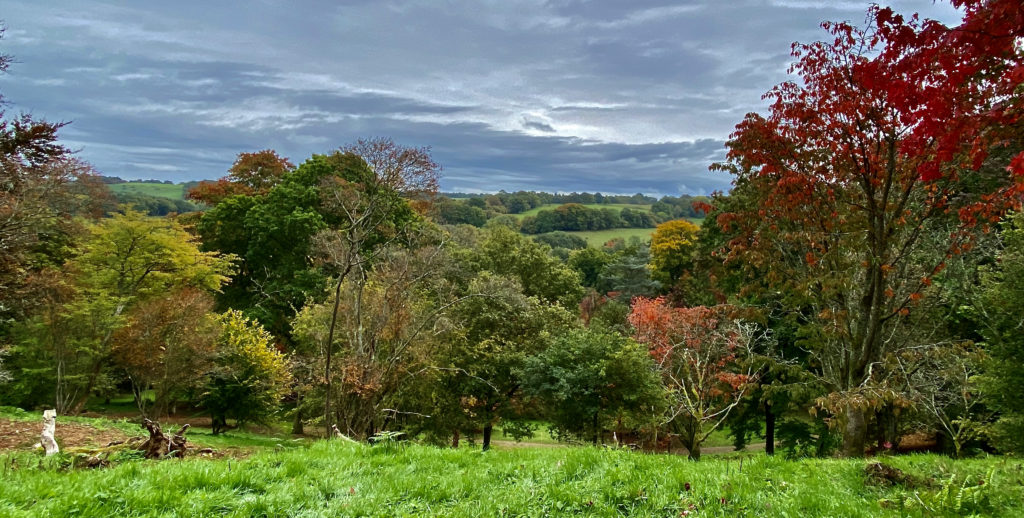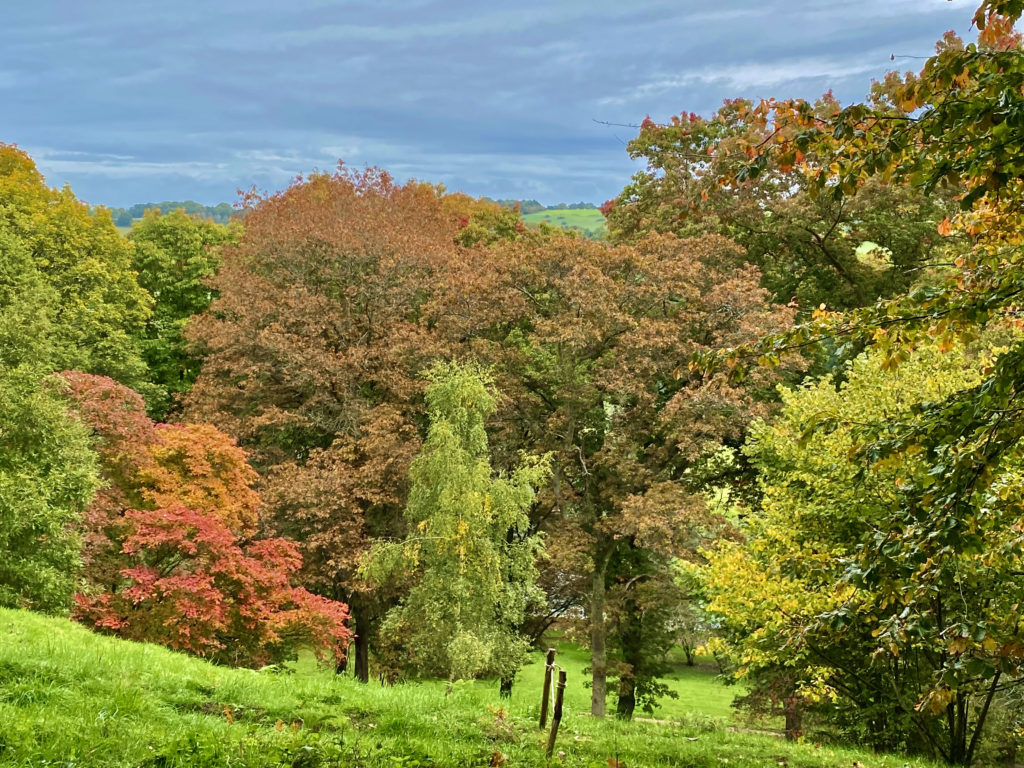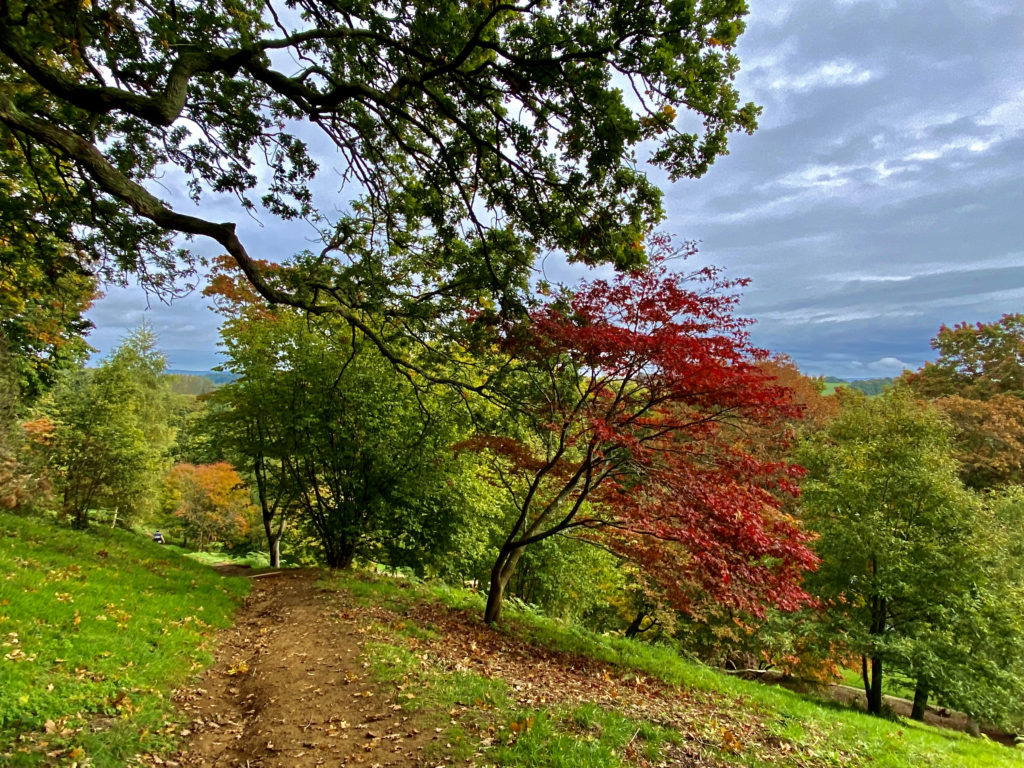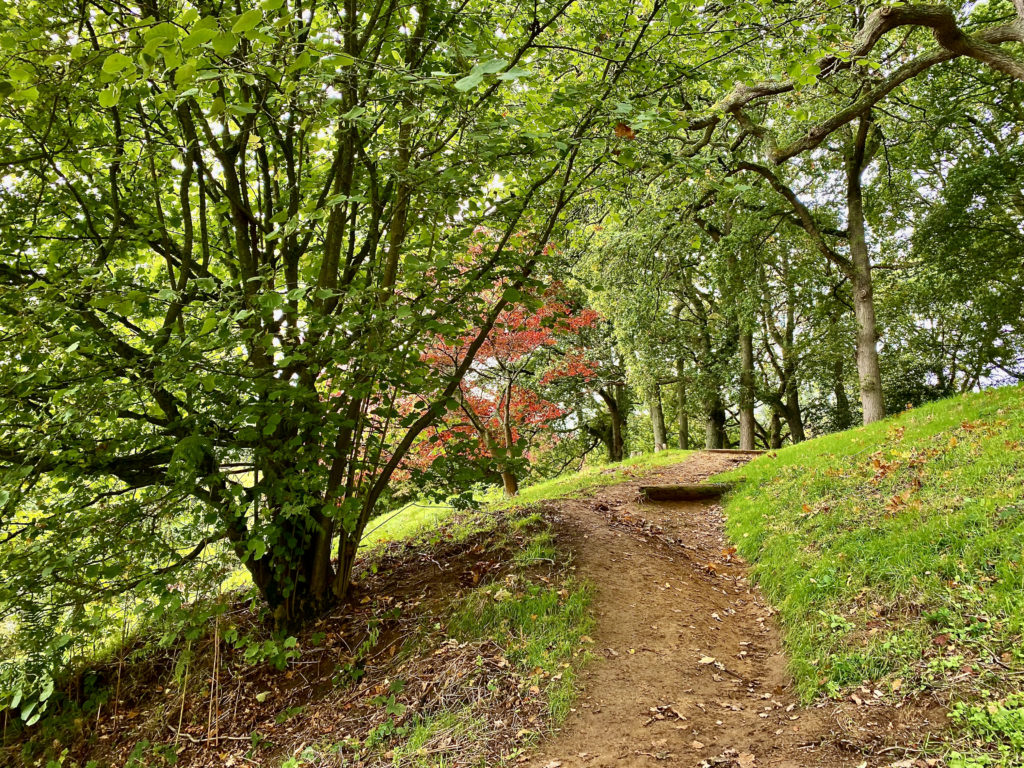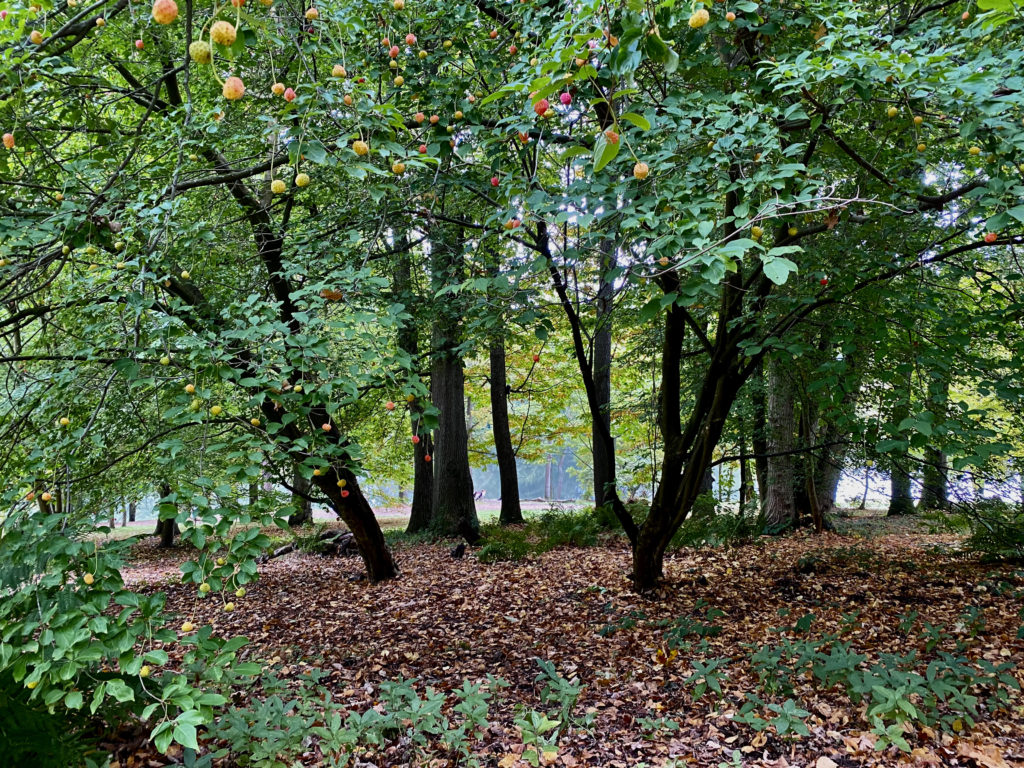 Through the cluster of trees and shrubs, the lake came into sight.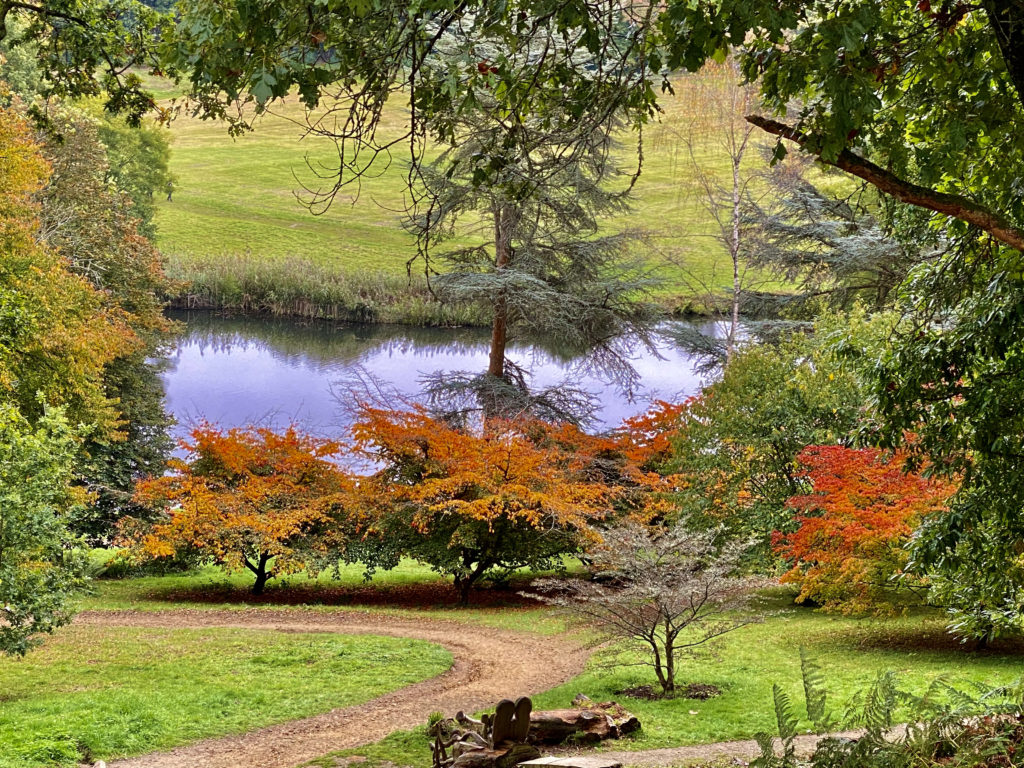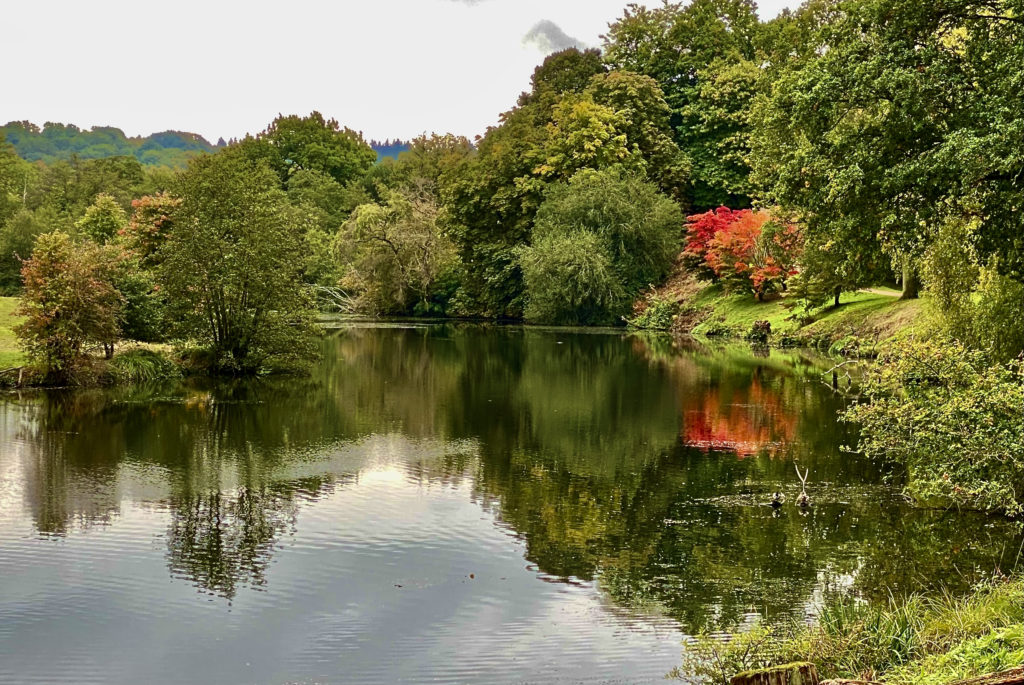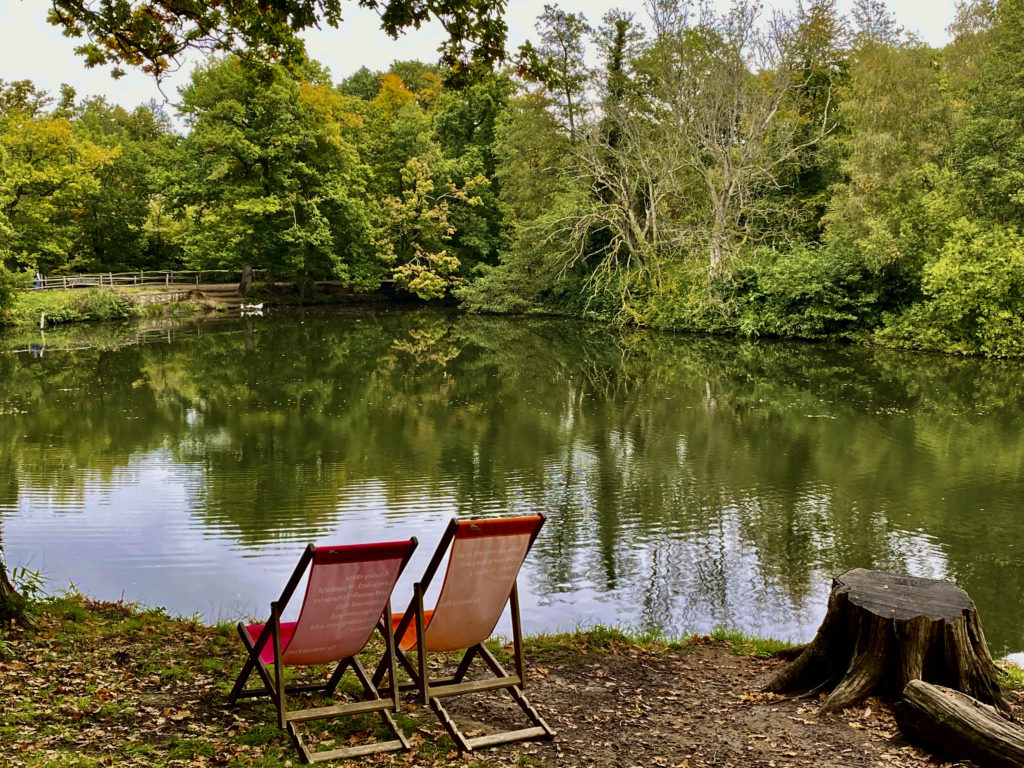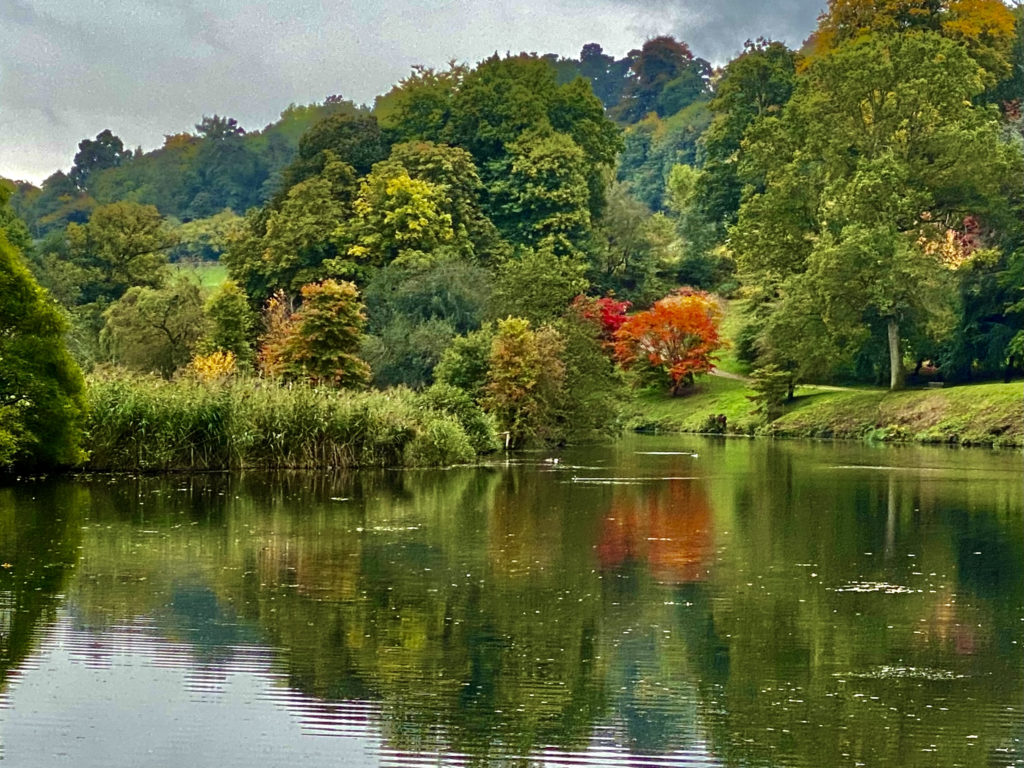 Azalea Steps
Just around the corner from the Boat House were Azalea Steps….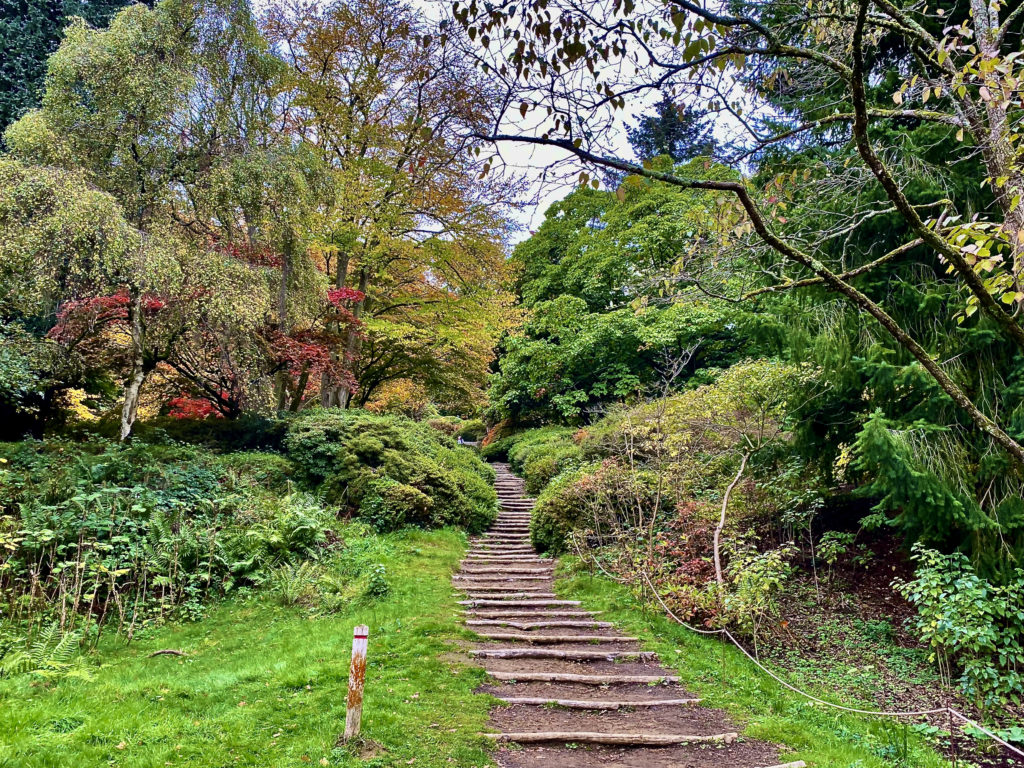 … steps that led to a paradise of trees in a rainbow profusion such as those I saw in Kyoto and Seoul!
Leaves of intense red, yellow, and pink mingled with green undergrowth were woven into a tapestry of colours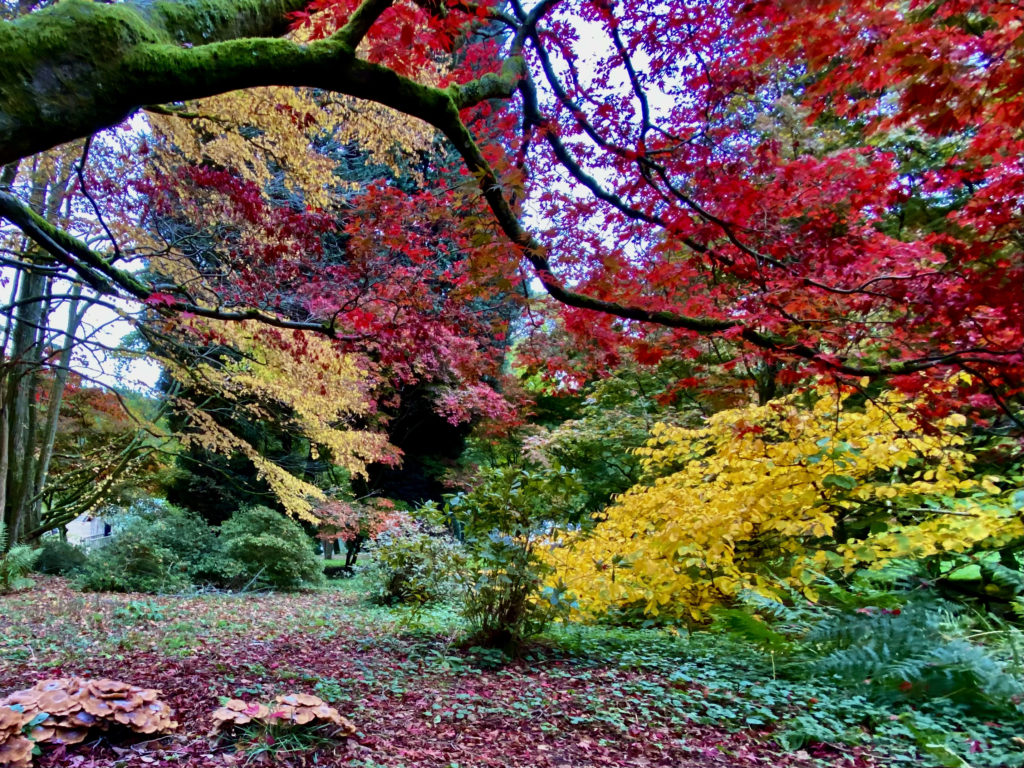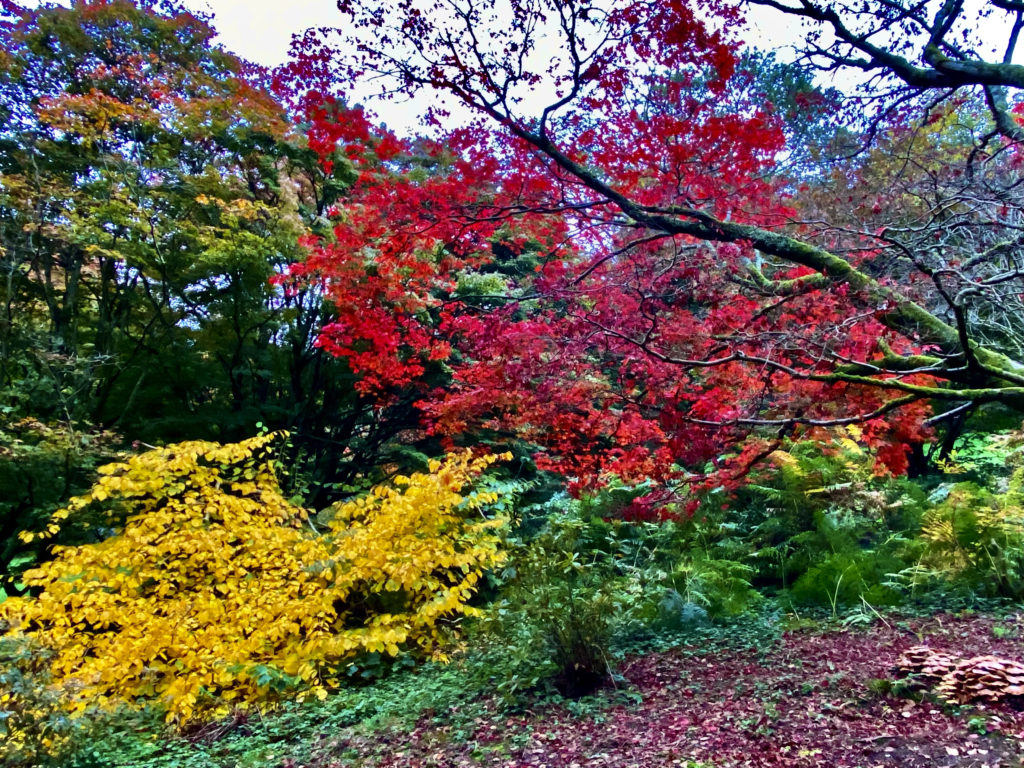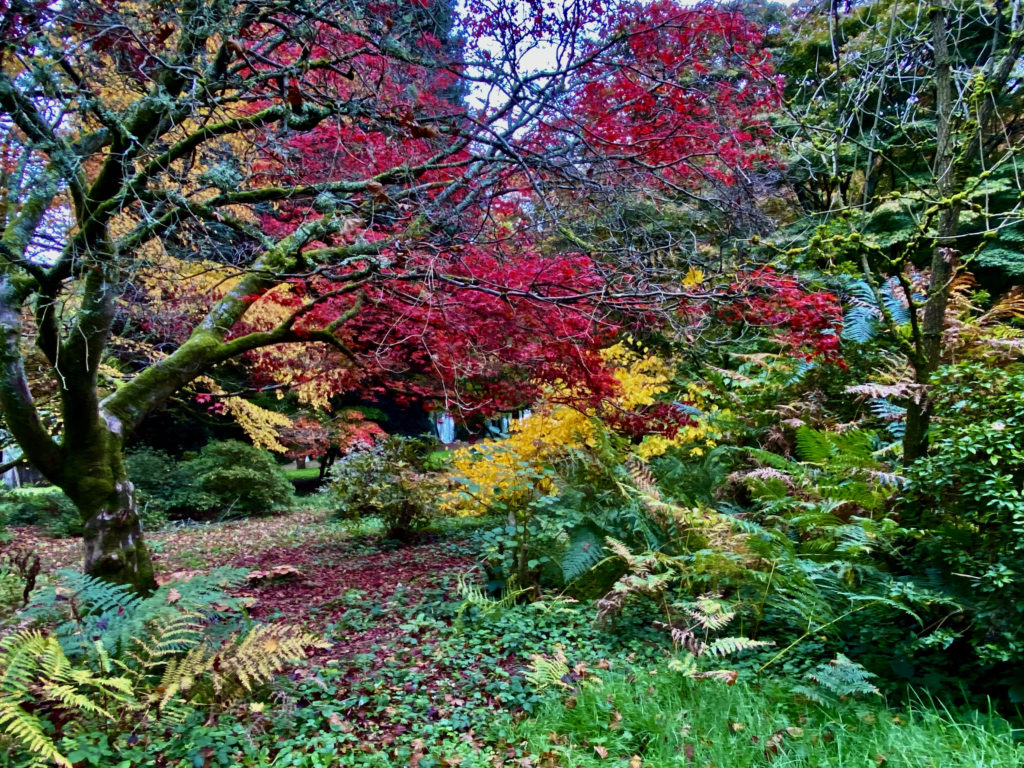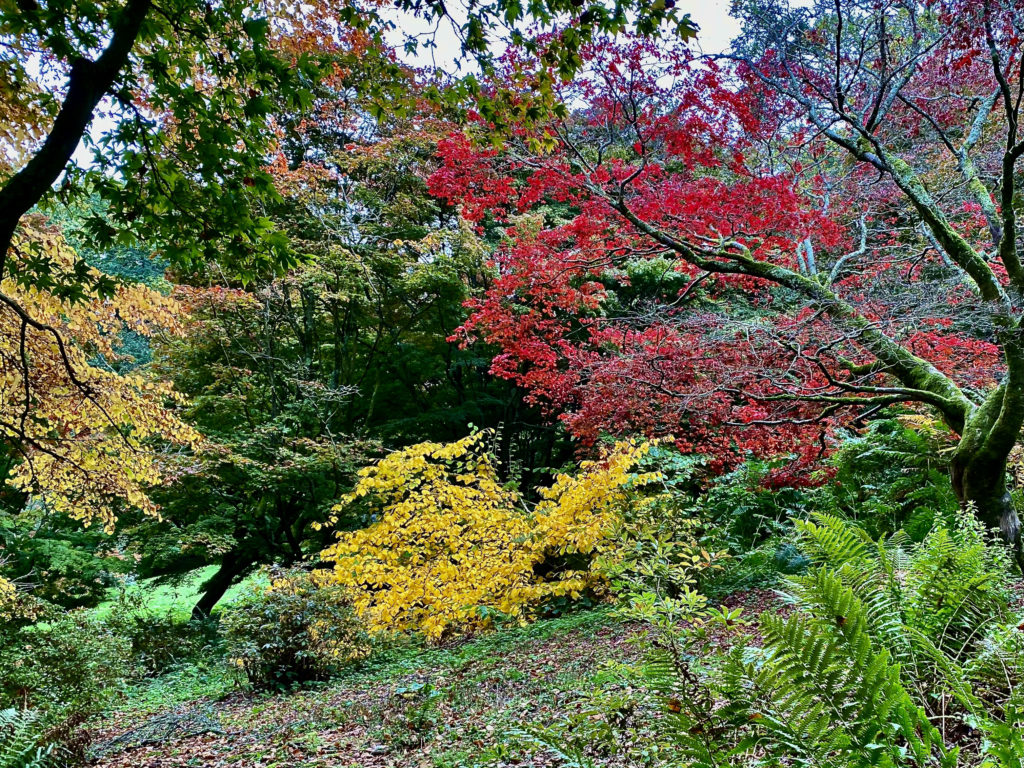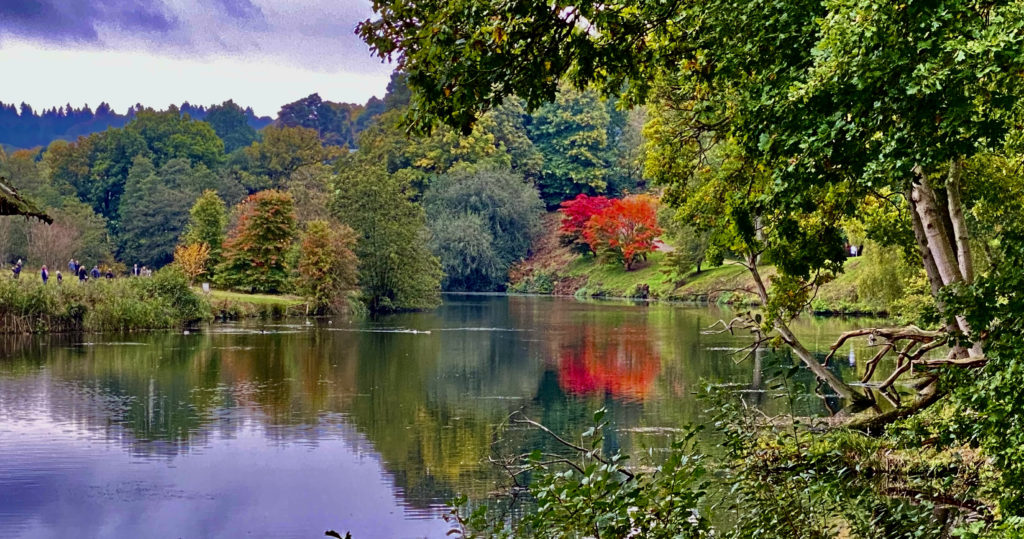 With such a picturesque surrounding, how could I not be in a picture!!